What makes Loughborough a winning team?

Loughborough University Annual Review 2021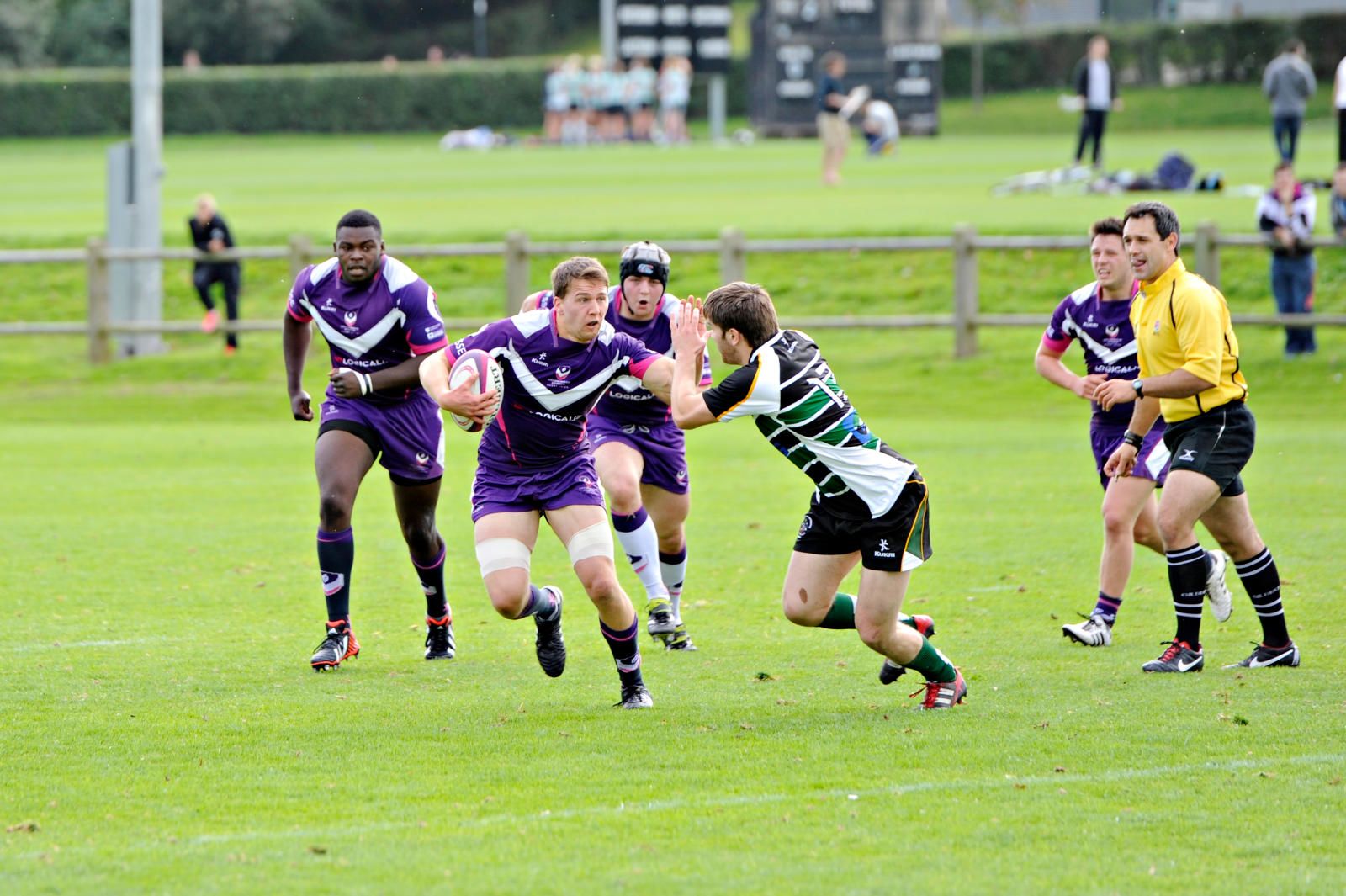 In 2021, the University was named 'University of the Year for Sport' in the Times and Sunday Times Good University Guide 2022.
We were also one of the only universities in the UK to hold in-person, COVID-secure graduations, to celebrate our students' achievements and secured 294 new grants to support research projects. At Loughborough we work together to succeed, showing that everything that happens across the University contributes towards making us a winning team.
After another year of challenges and uncertainty, we're proud to be University of the Year for Sport, and we're proud to be Loughborough.
This review provides a snapshot of what the incredible community here at Loughborough University has achieved during 2021. It shows what makes us a winning team and exactly why we're proud to be Loughborough.
January
LIFE BACK IN LOCKDOWN
The country started the year in lockdown, meaning that our campuses fell quiet again and much of our teaching had to be delivered online. The University continued to support students in every way we could.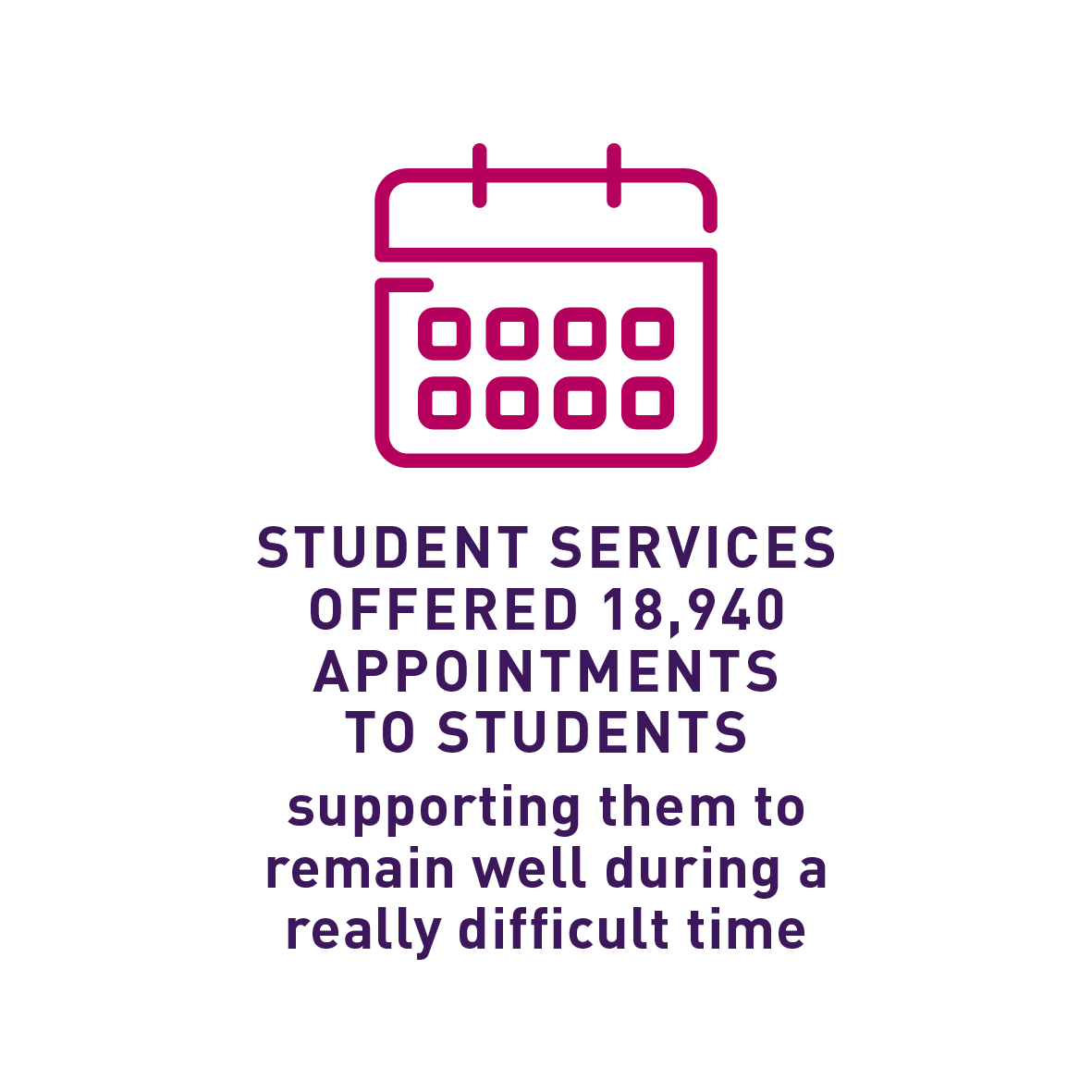 All teaching moved online once again, with our academic staff adjusting their sessions to keep students engaged and deliver the same high quality learning and support.
Staff at the University also supported students that needed it with resources such as IT hardware, software and internet connection.
The University Library and IT rooms also remained open for students without an appropriate place to study at home.
"Despite COVID-19, the University has been fantastic and I have thoroughly enjoyed my time here! The support has been excellent and I have always known that I have people looking out for my wellbeing; when we were isolating, we had constant food deliveries and staff checking we were OK. Whilst teaching was online, my lecturers tried their best to engage and make learning as fun as possible."
---
NEW LEADERSHIP
Christine Hodgson CBE, Chair of Severn Trent, and a Loughborough alumna, became Chair of Council and Senior Pro-Chancellor of the University.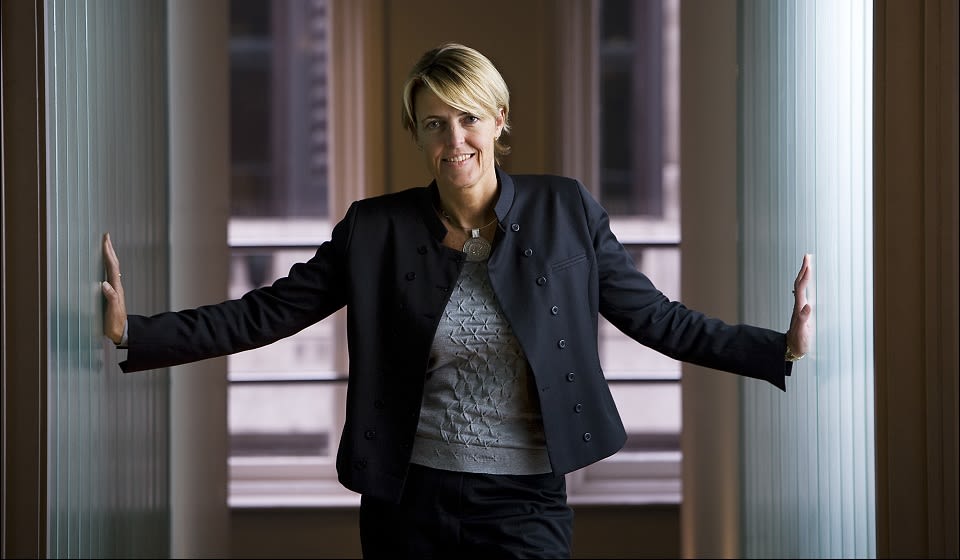 "I have wonderful memories of my time as a student at Loughborough. The University gave me not only the academic skills I needed to succeed, but also the life skills. I look forward to being part of the Loughborough family again and ensuring the University continues to go from strength to strength."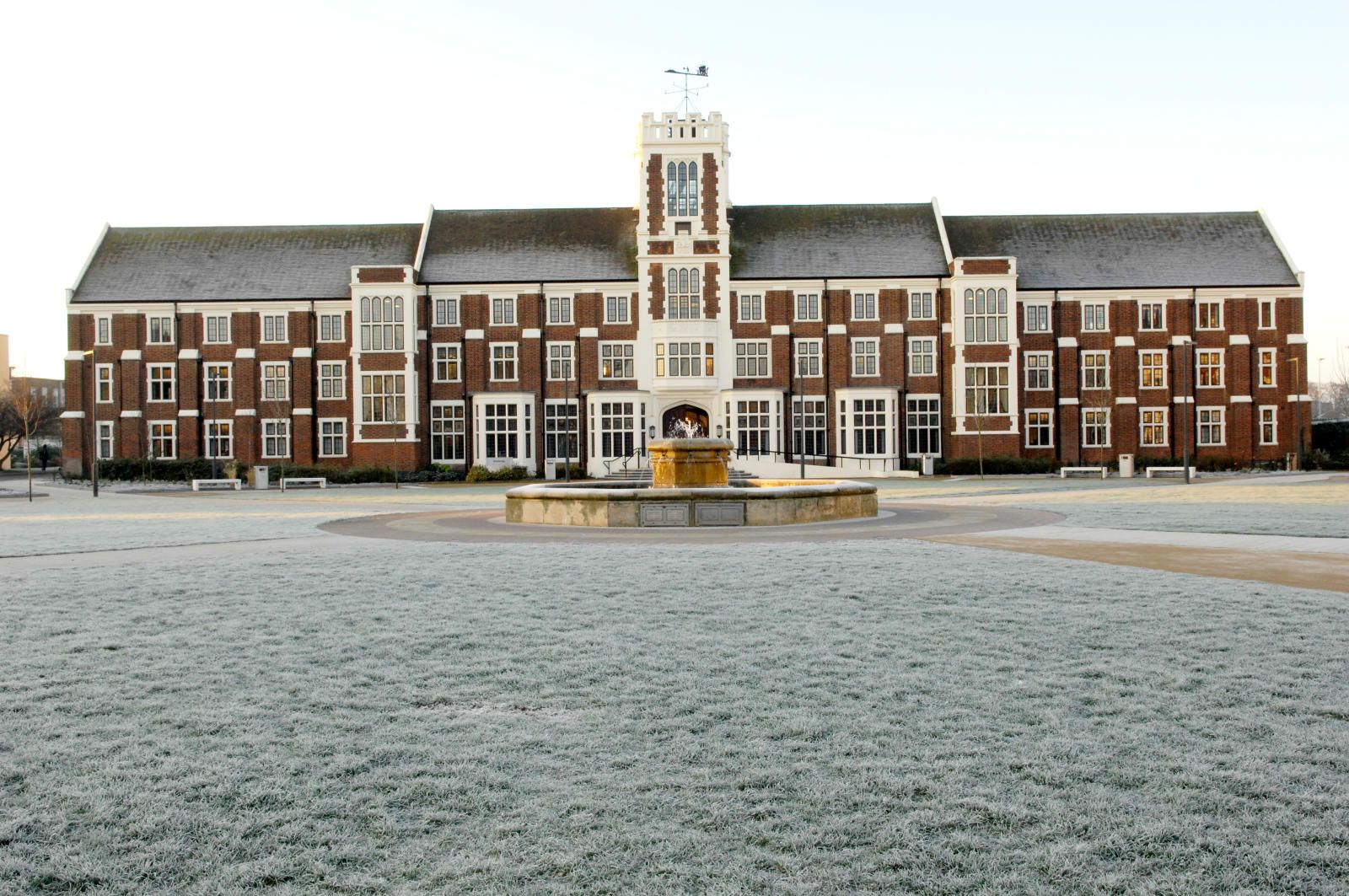 – FEBRUARY –

New committee and advisory forum established to focus on equality, diversity and inclusion
Both are exciting and positive developments for the University's aspiration of ensuring that Loughborough is an inclusive work and study environment with equity of opportunity for all colleagues and students.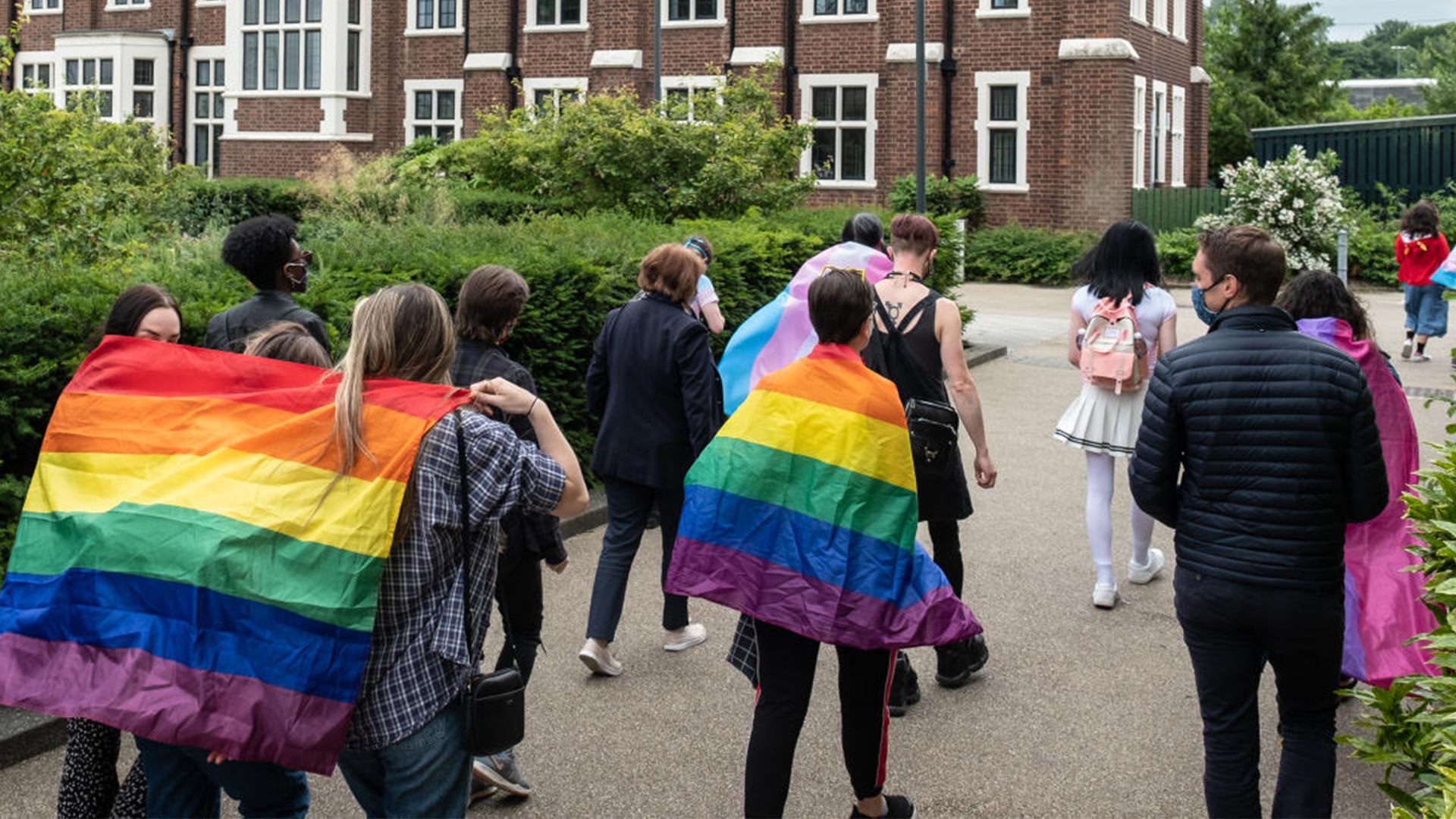 March
WORLD-LEADING FOR SPORT
The University was voted the best university in the world for sports-related subjects in the QS World University Rankings by Subject 2021, for the fifth year running. The University has taken the title ever since the league table was launched by QS in 2017. Loughborough was also ranked in the global top 50 for Library and Information Management and Art and Design.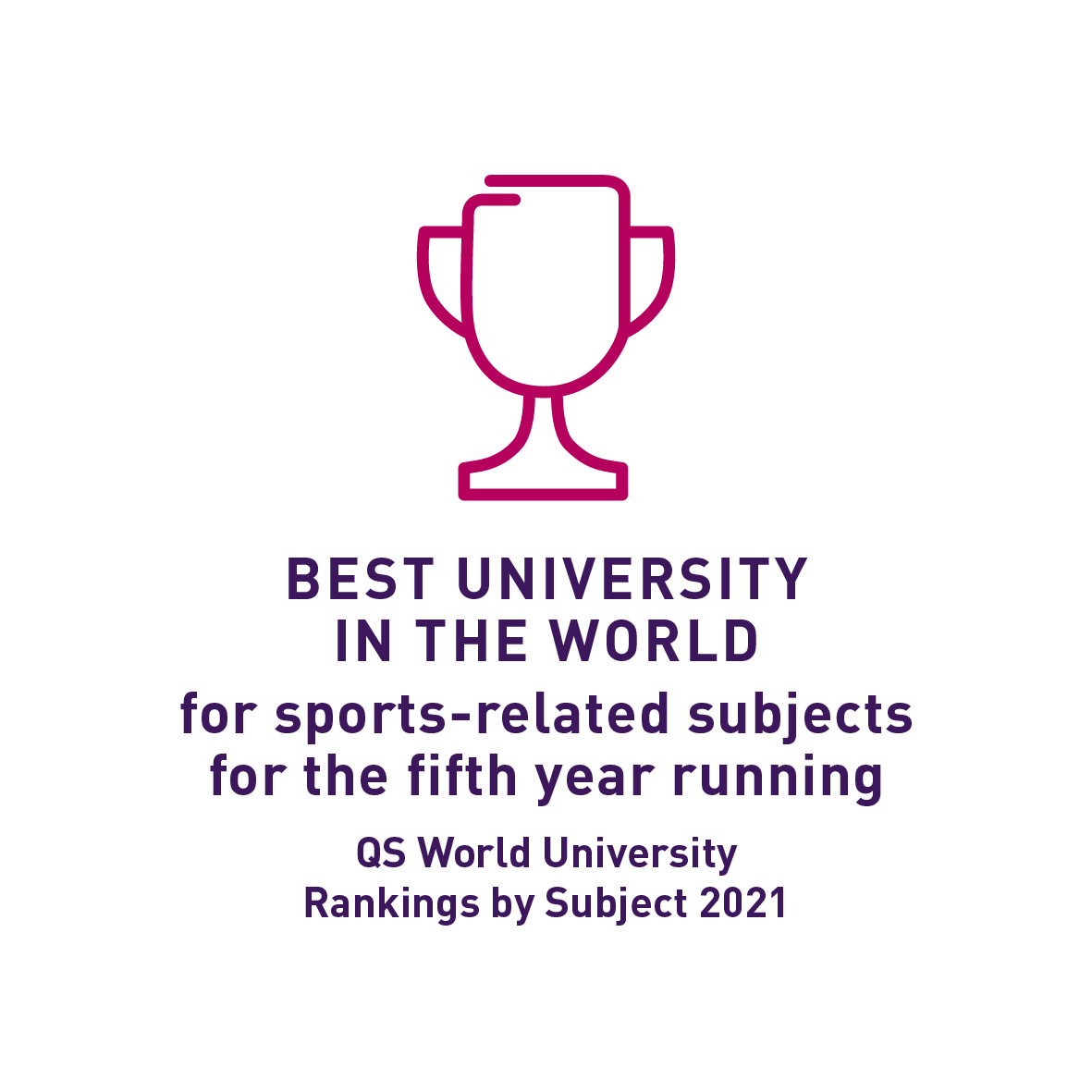 ---
BOOSTING BUSINESS WITH KNOWLEDGE EXCHANGE
The University excelled in Research England's first Knowledge Exchange Framework, which looks at the performance of higher education providers in areas such as public and community engagement; working with partners ranging from big businesses to small local firms; and commercialising research.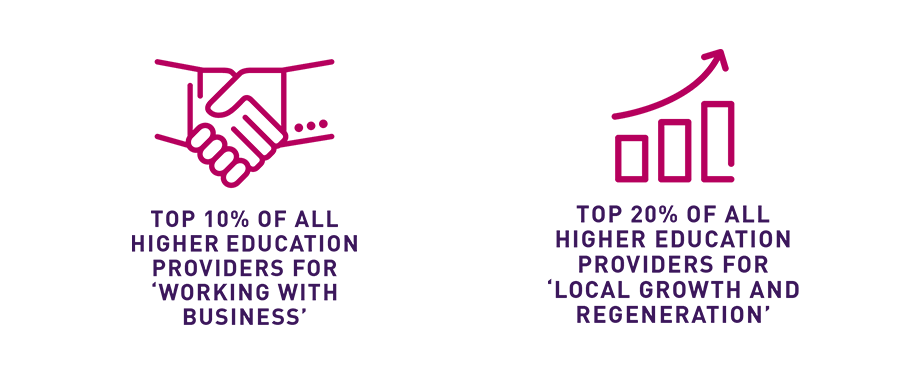 April
BRINGING LIFE BACK TO CAMPUS
In mid-April students were able to start returning to campus. Measures were put in place to keep everyone safe, including regular asymptomatic testing for all staff and students.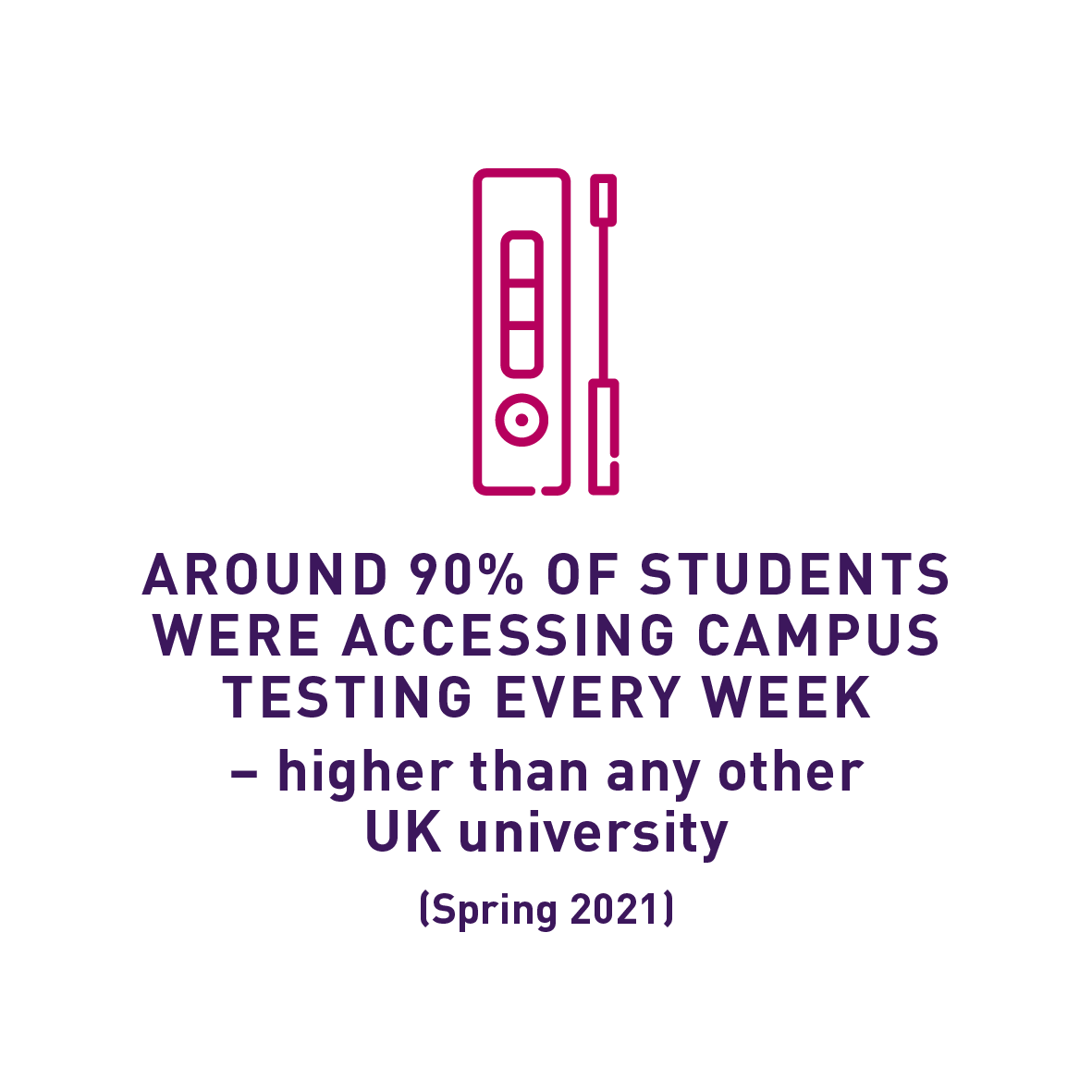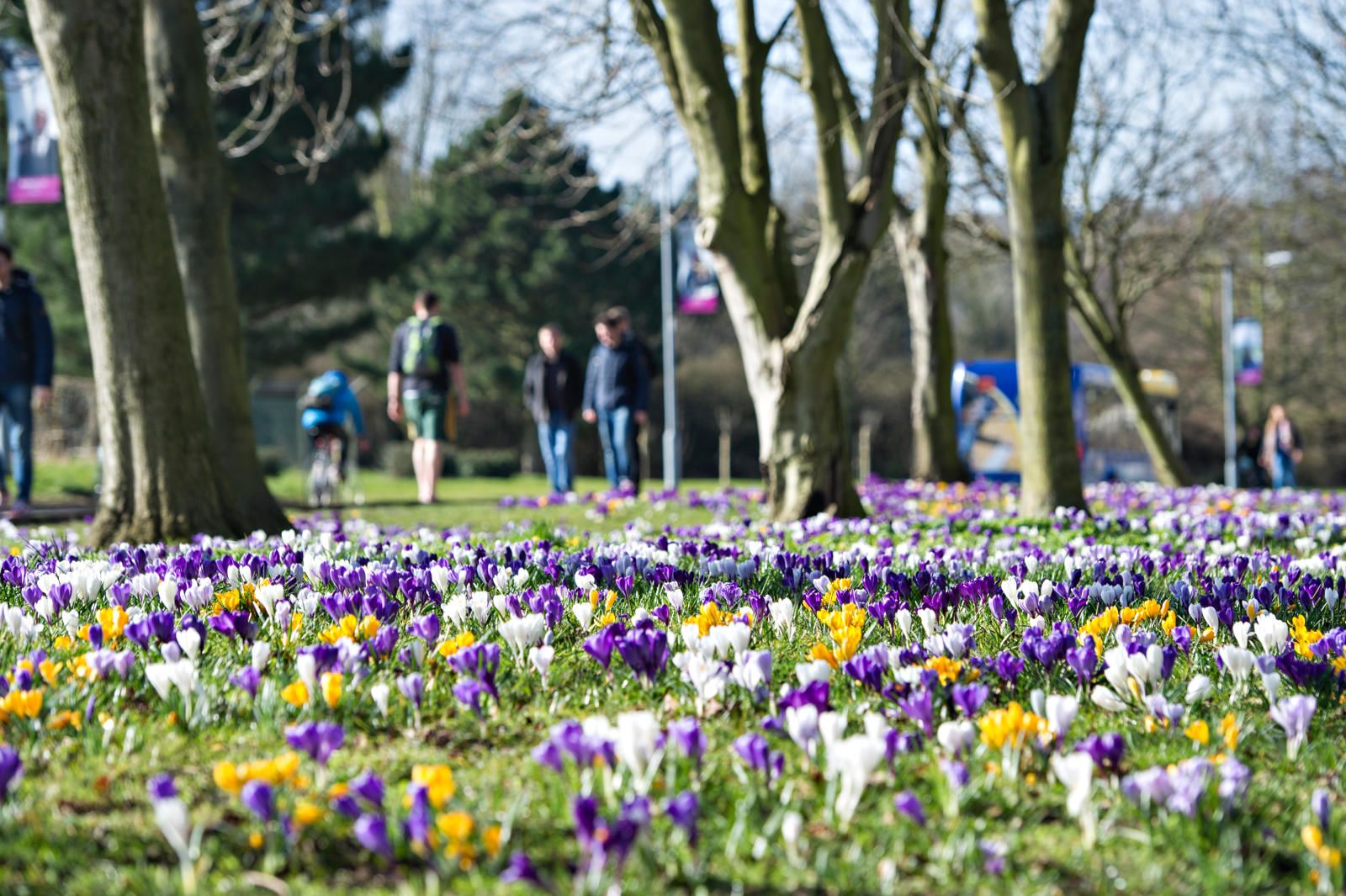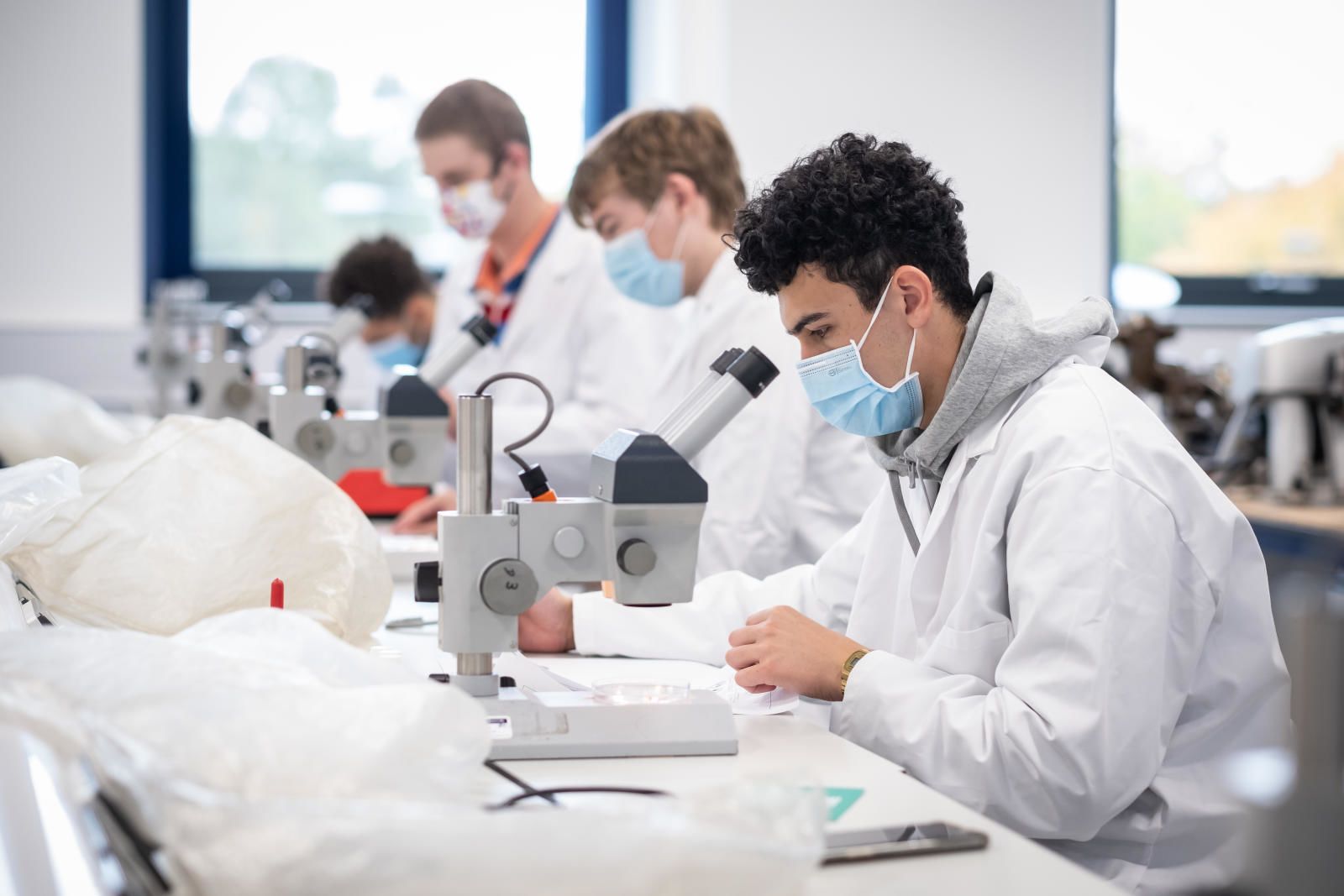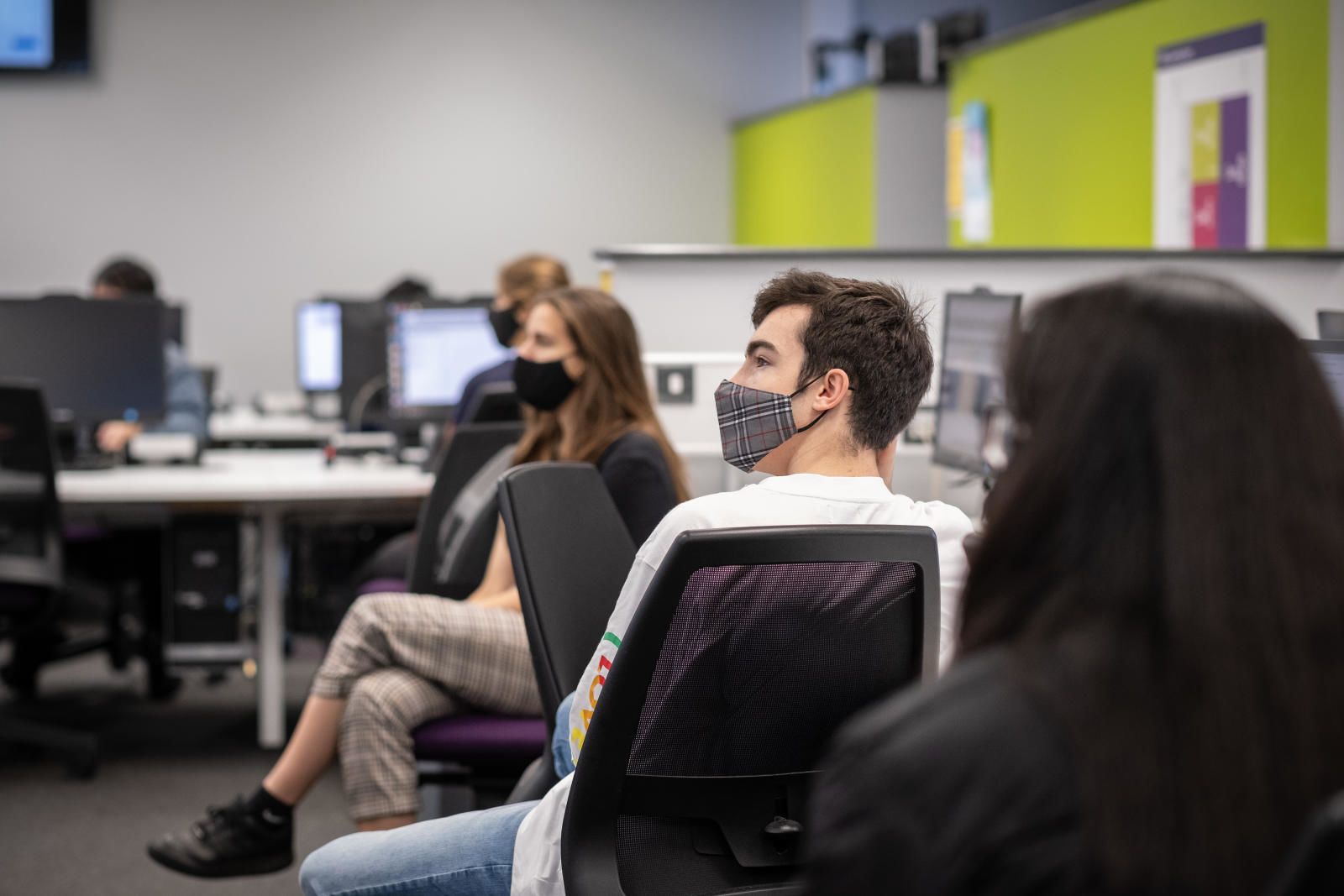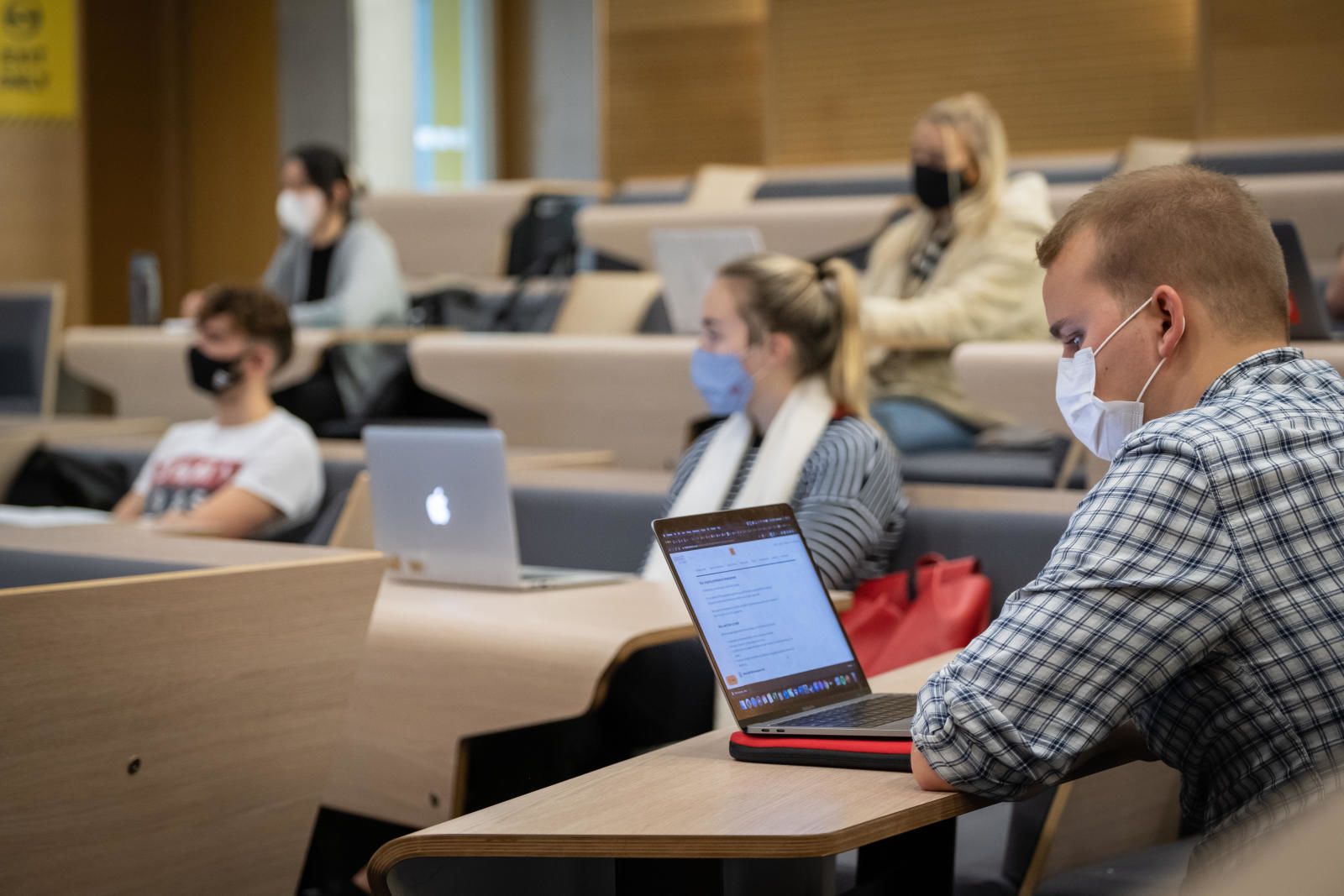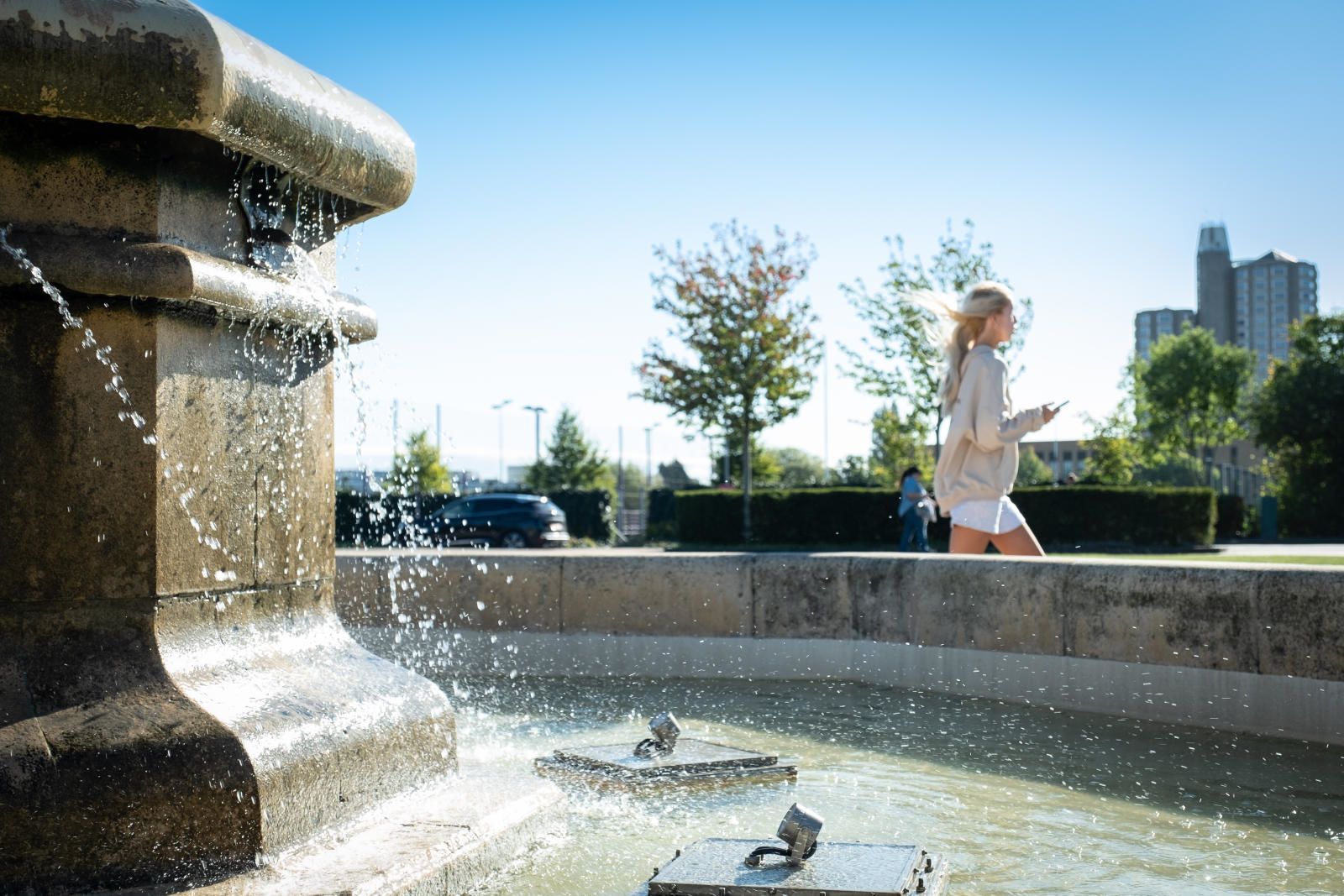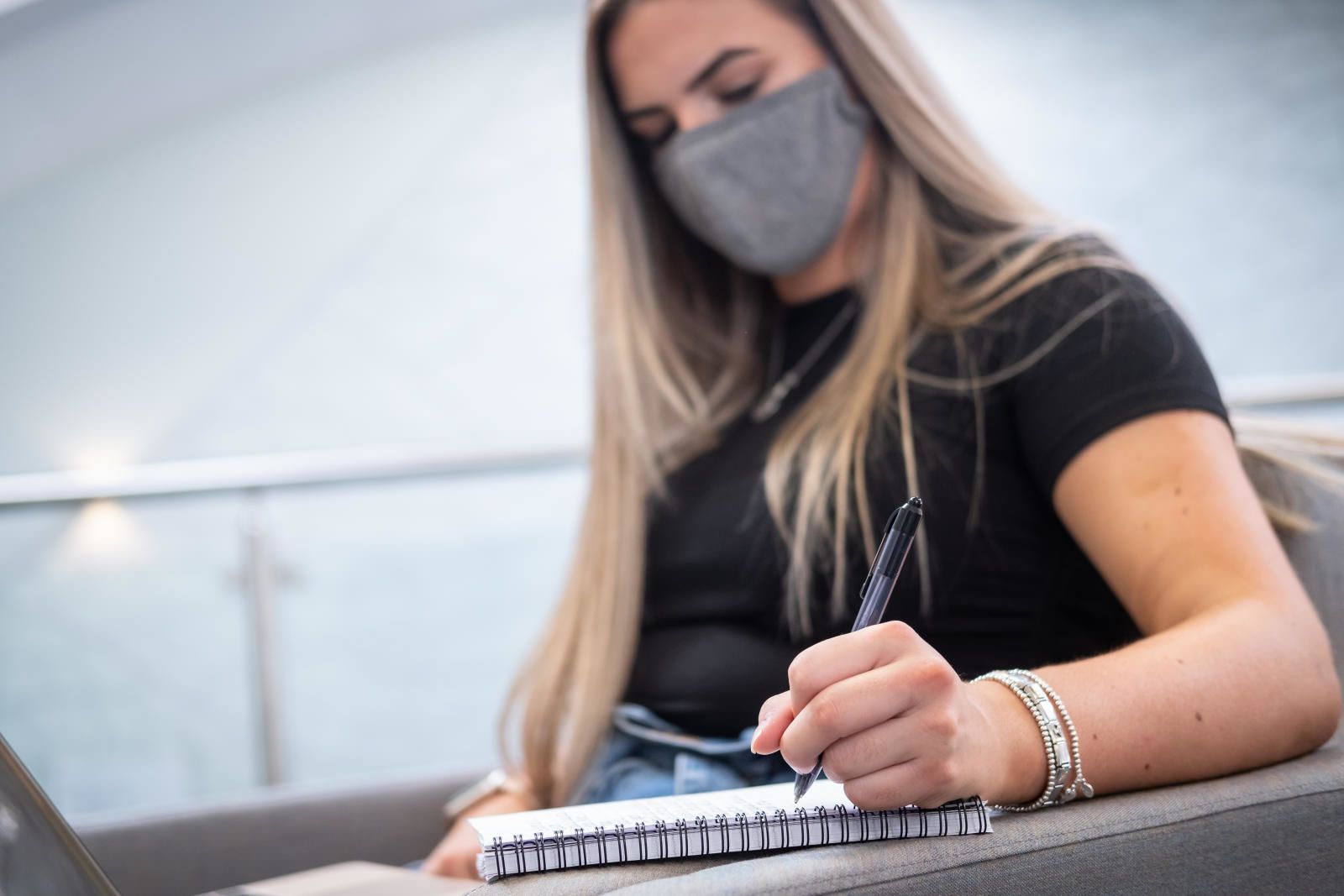 Student wearing face mask during lecture
Student wearing face mask during lecture
Item 1 of 5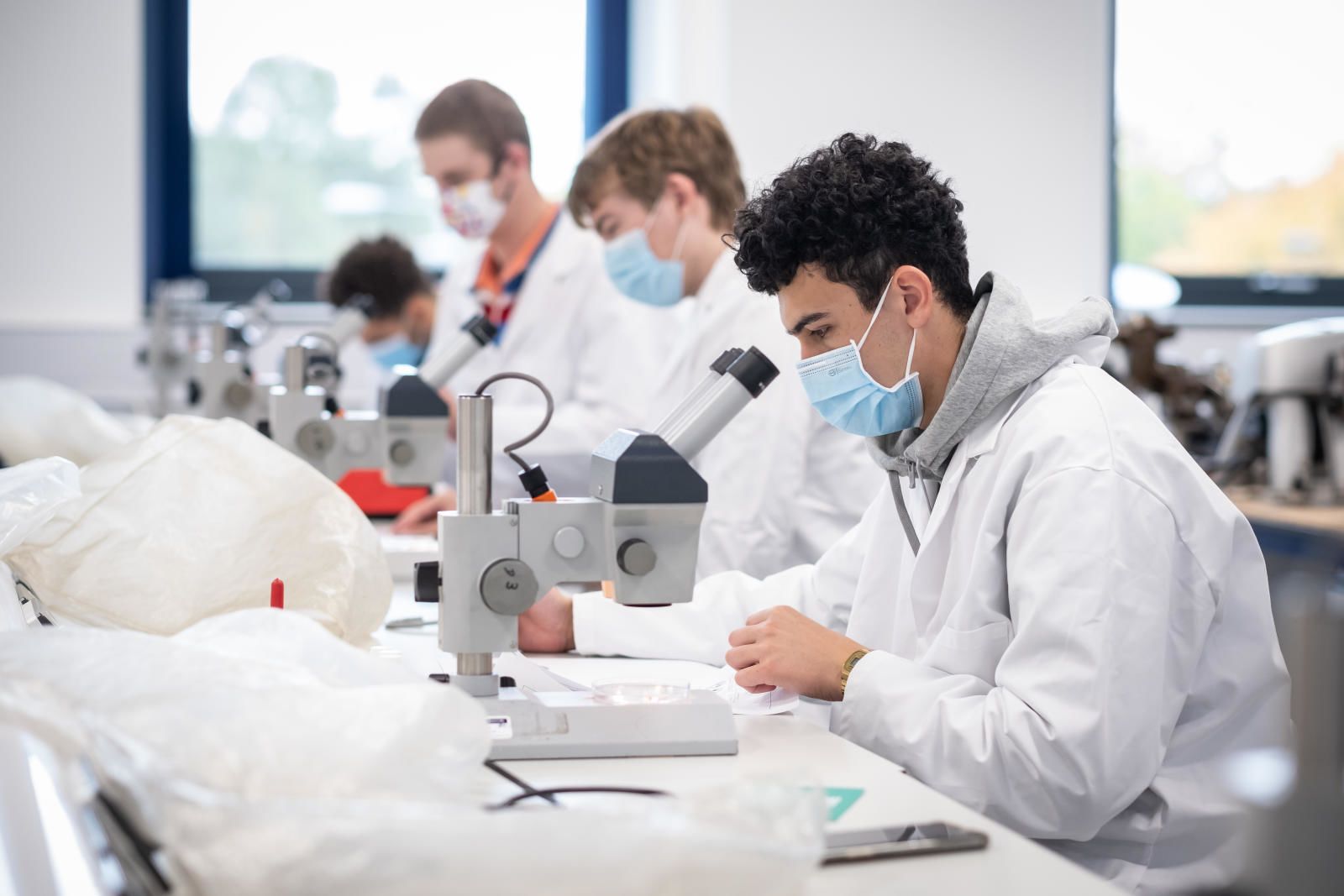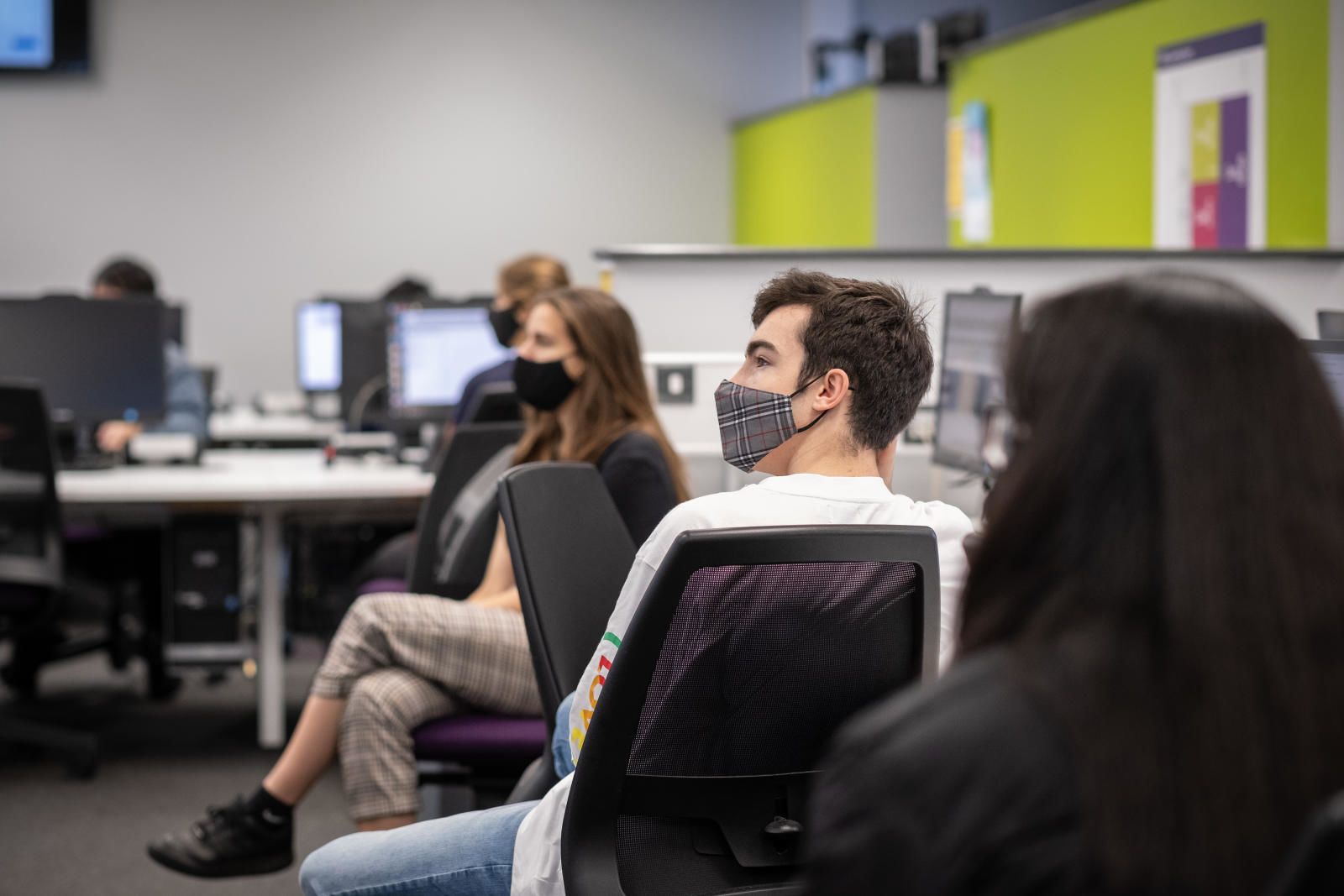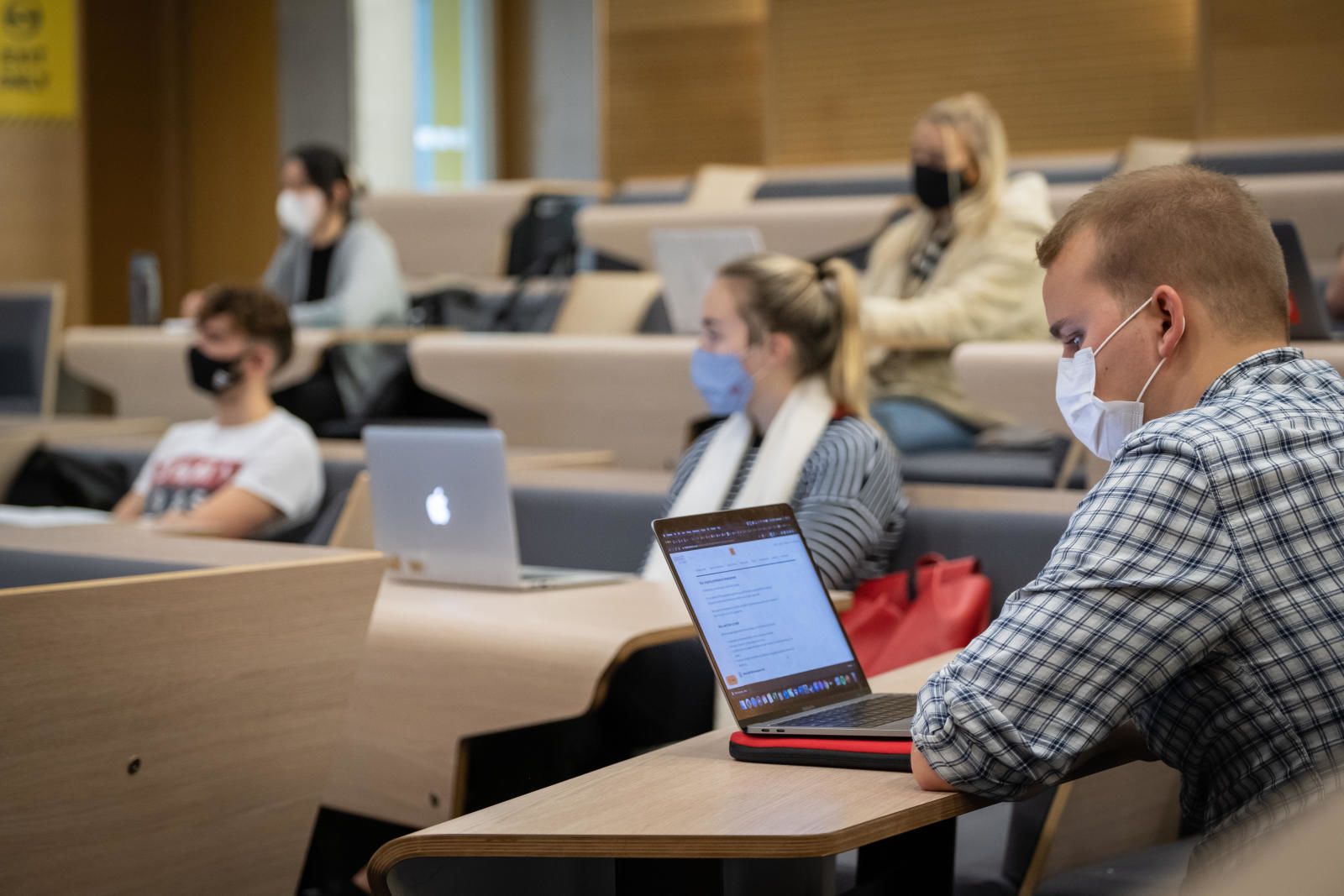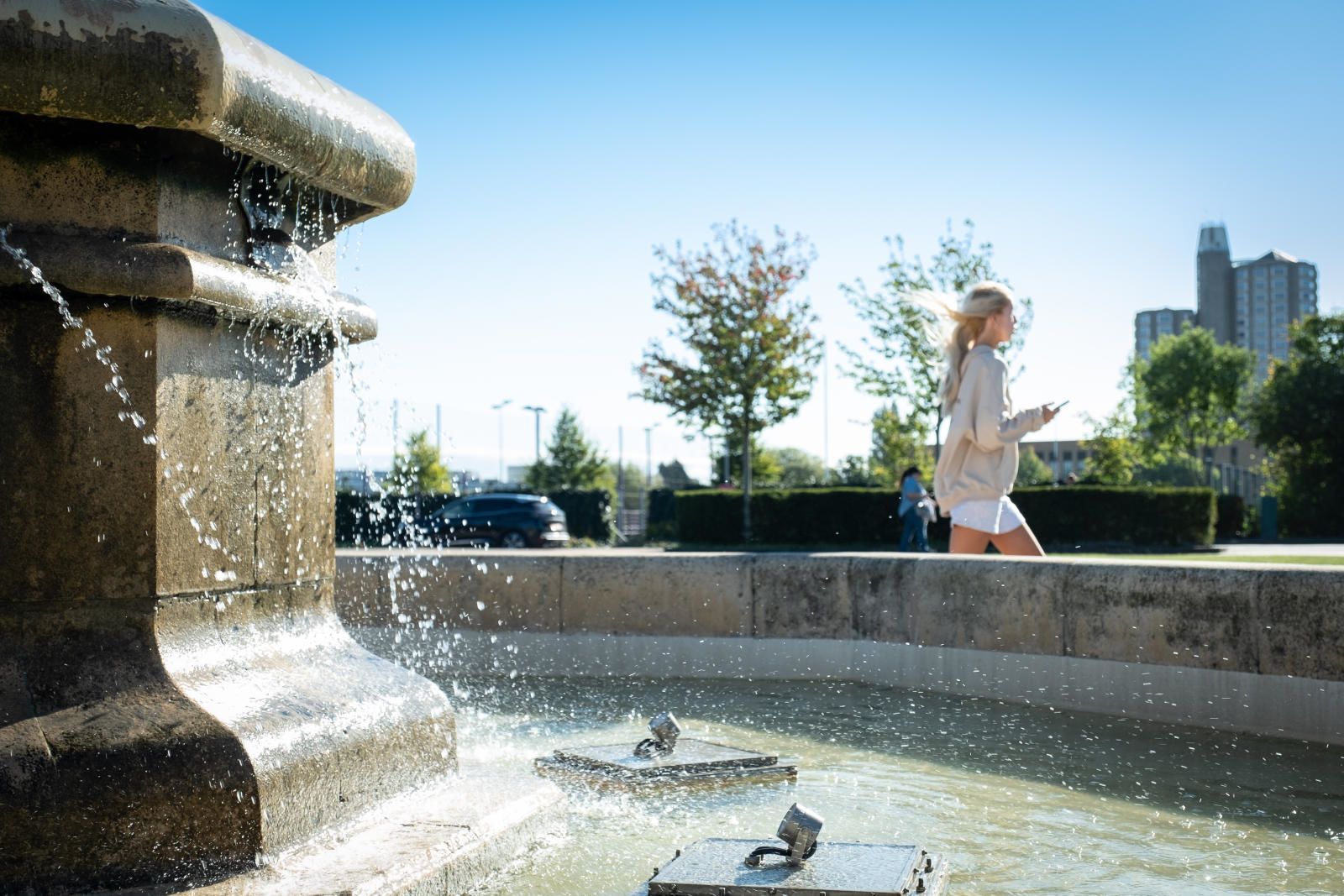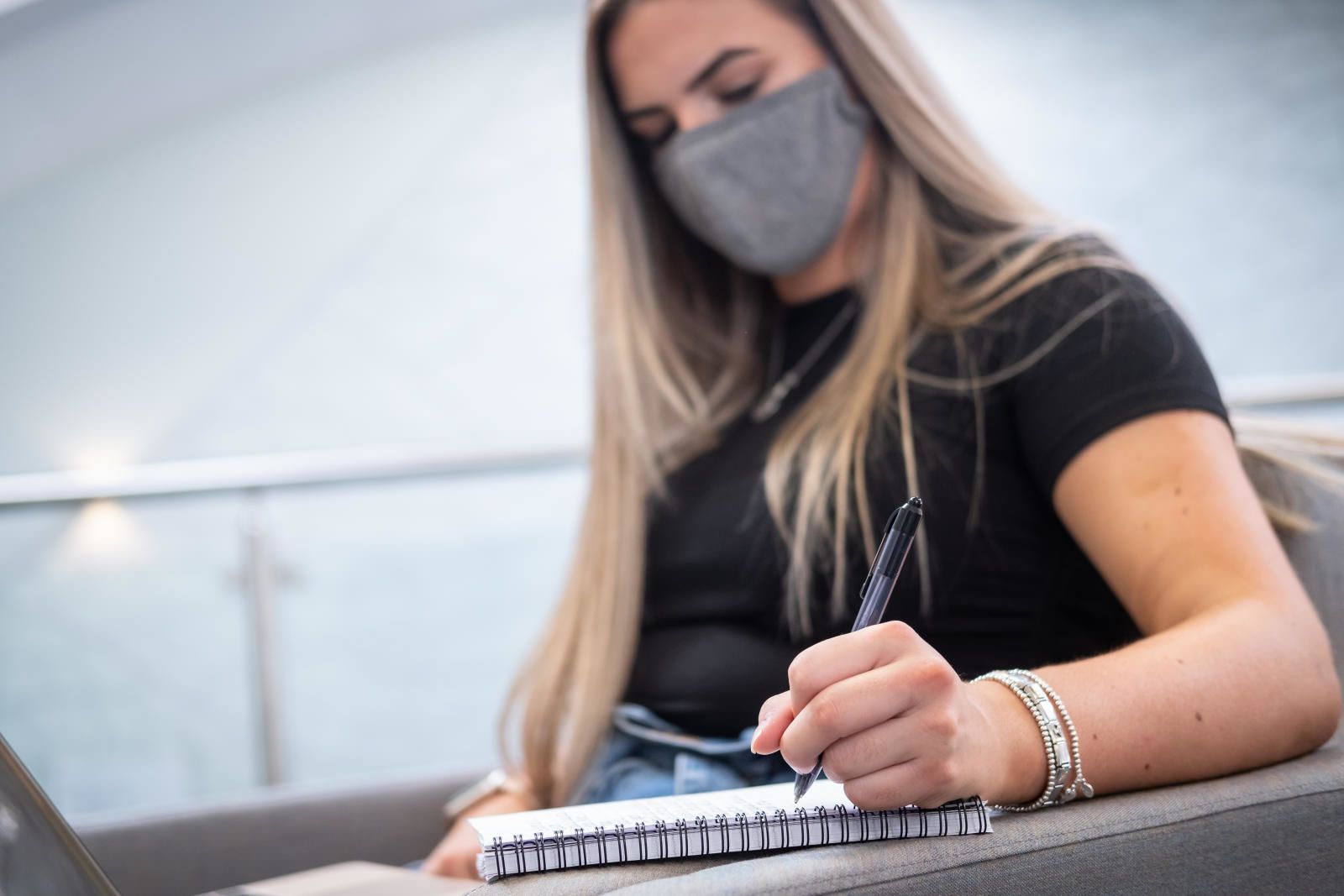 Student wearing face mask during lecture
Student wearing face mask during lecture
IMPORTANT COURSES
The University launched two innovative new master's programmes on climate change: MA Climate Change Politics and Policy and MSc Climate Change Science and Management, which went on to welcome their first cohorts in October 2021.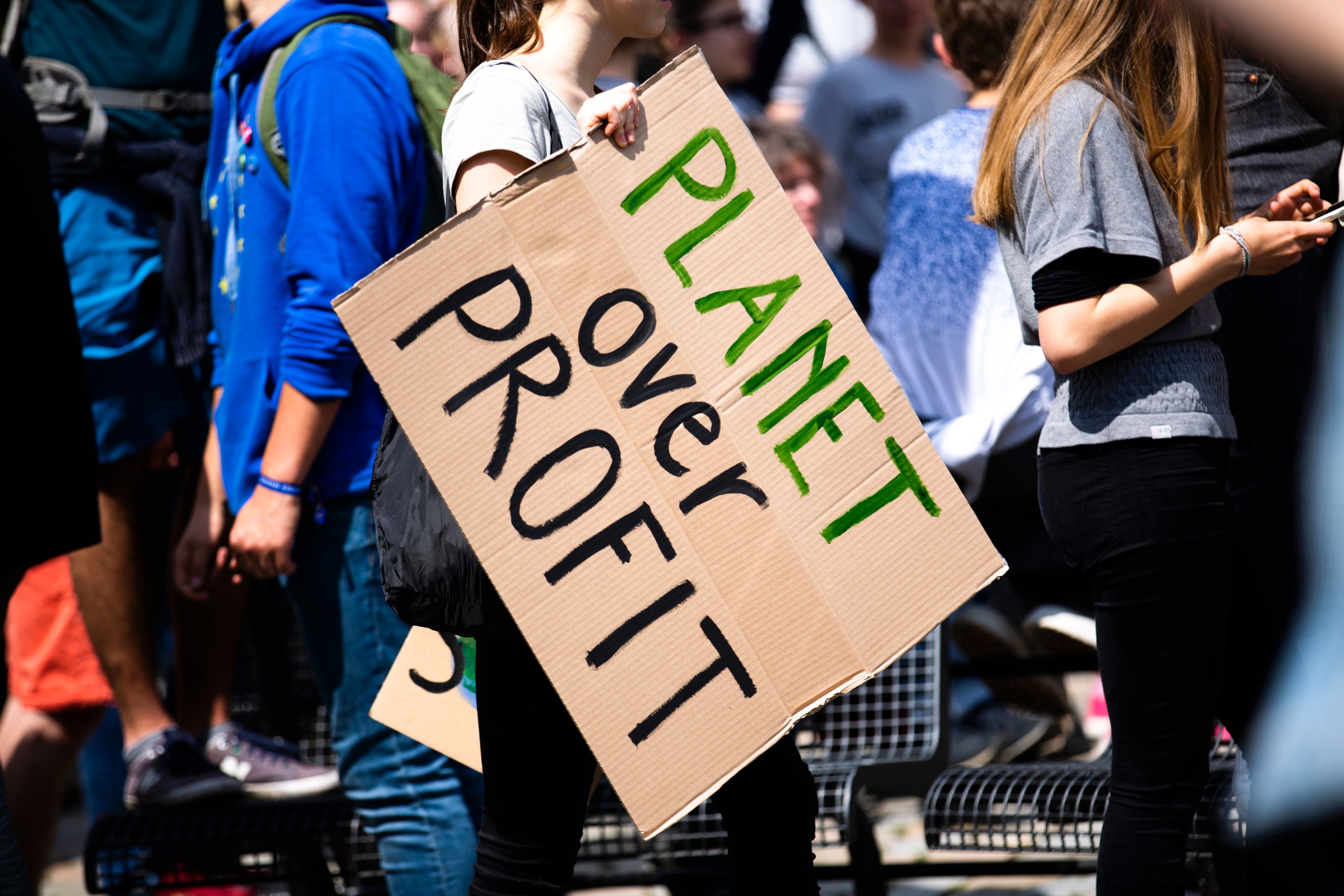 ---
INCLUSIVE SPORTING OPPORTUNITIES
Wheelchair Basketball was announced as the University's 60th sport by Loughborough University's Athletic Union (AU).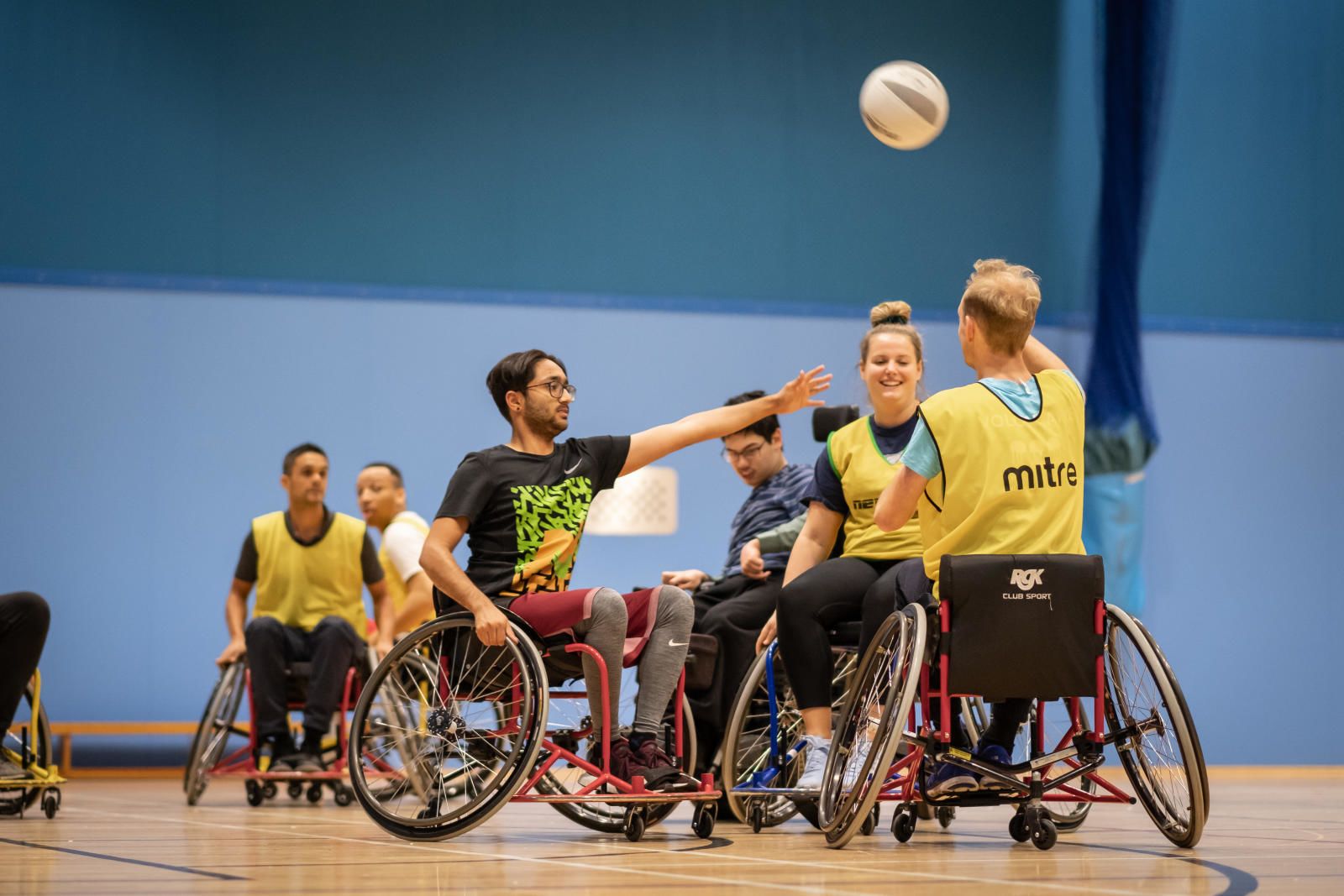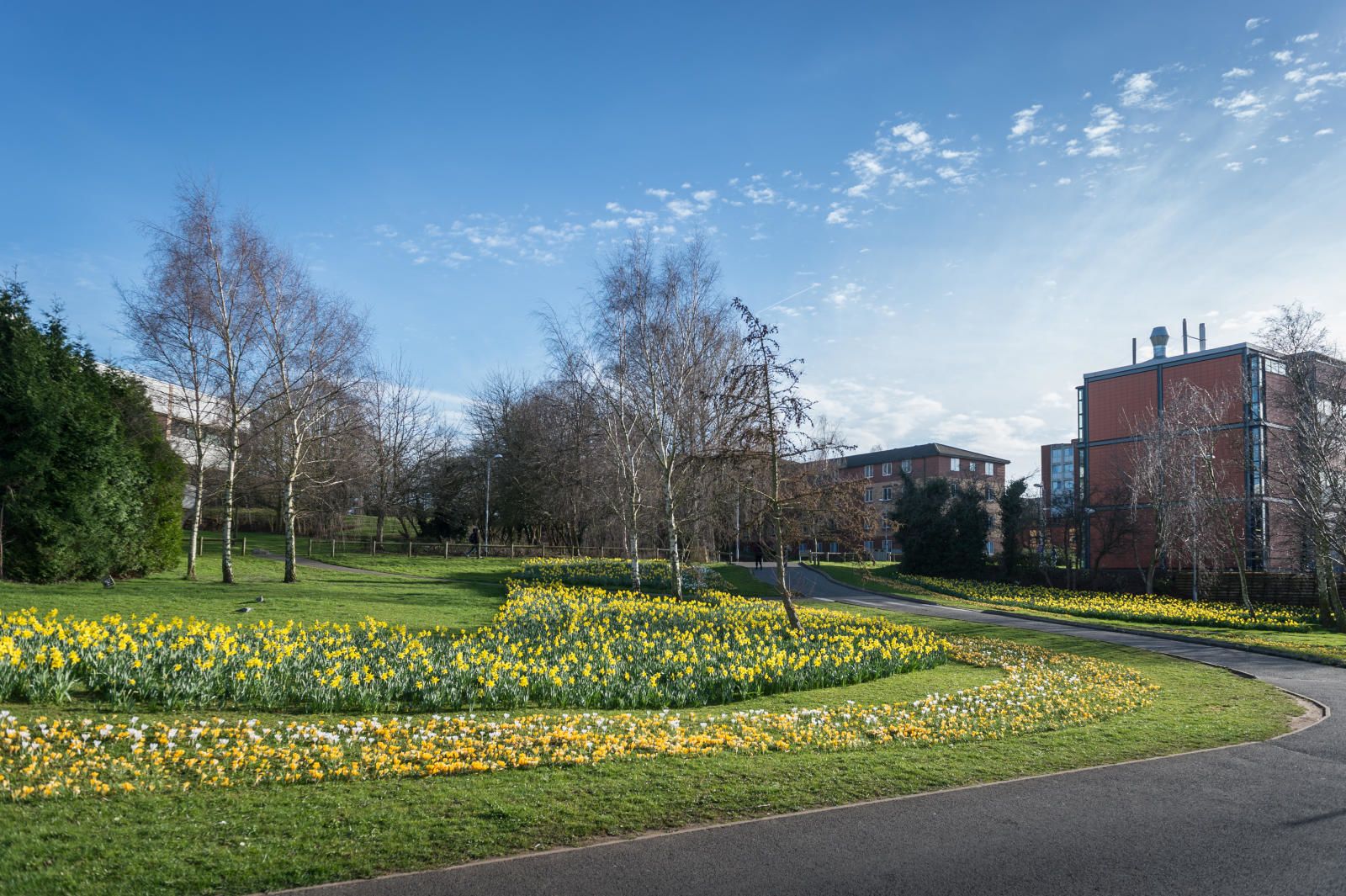 "I hope that students with and without disabilities will seize this exciting opportunity to be part of something unique."
Nik Diaper, Head of Para Sport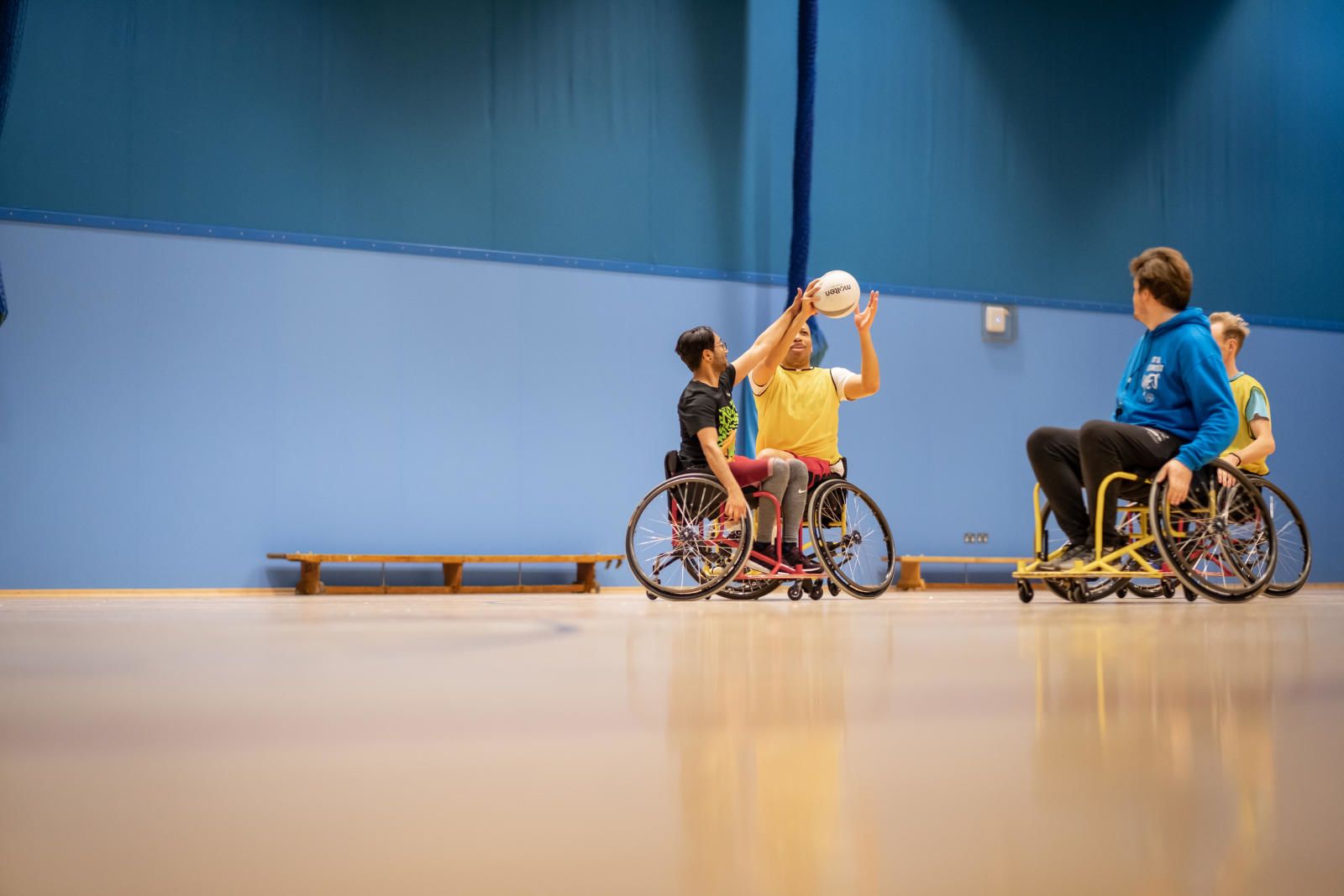 May
RESEARCH IMPACT
Loughborough researchers led on getting large scale events back up and running by creating guidance on how to design and operate non-domestic buildings to minimise the risk of airborne transmission of COVID-19 and other viruses.
The government funded AIRBODS (Airborne Infection Reduction through Building Operation and Design for SARS-CoV-2) project was announced in May 2021, with trials taking place at the O2 arena, Wembley Stadium, and a nightclub event in Liverpool.
"This work will help get large-scale events up and running in a safe way, by providing scientifically proven information and advice on ventilation and building management, to reduce the risk of airborne transmission of COVID-19 and other viruses."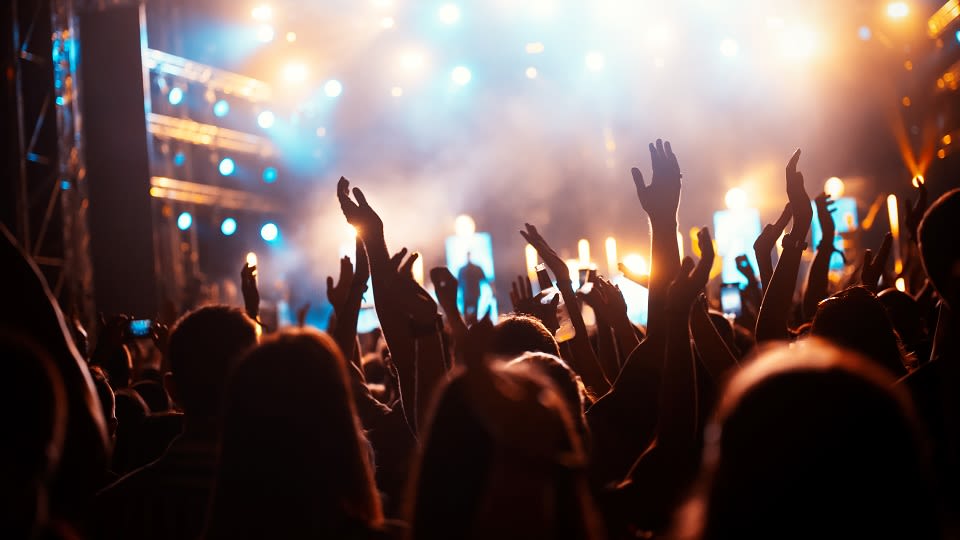 ---
BOOSTING EMPLOYMENT
The University launched a new town centre Careers and Enterprise Hub in partnership with Loughborough College, to boost the local and regional economy as it bounces back from the impact of the COVID-19 pandemic.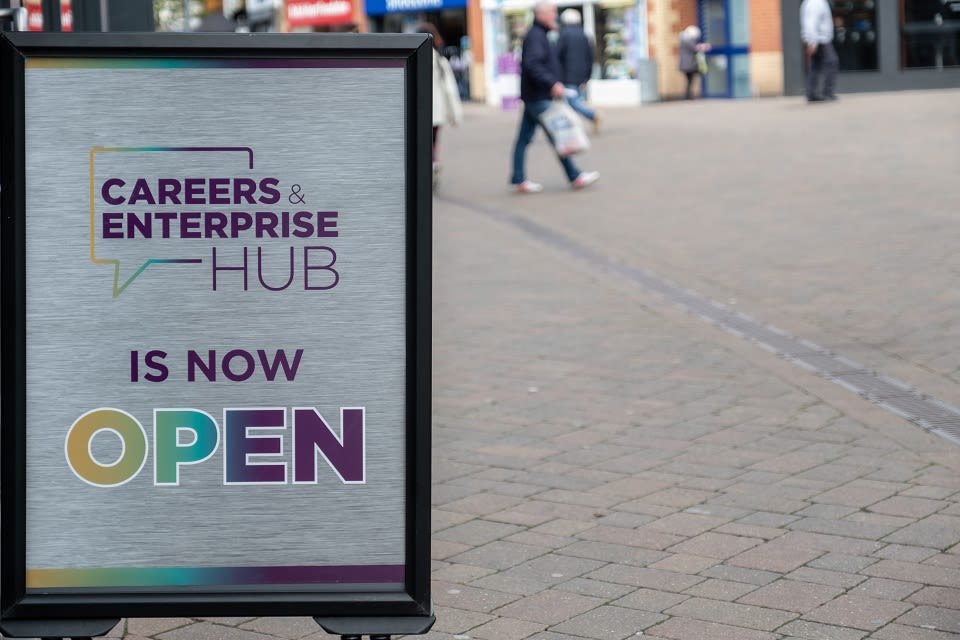 ---
UK ANTI-DOPING MOVED TO LOUGHBOROUGH
The University welcomed UK Anti-Doping (UKAD) to campus, as the organisation began to relocate its headquarters to the East Midlands. The organisation will move from London to SportPark on Loughborough University Science and Enterprise Park (LUSEP).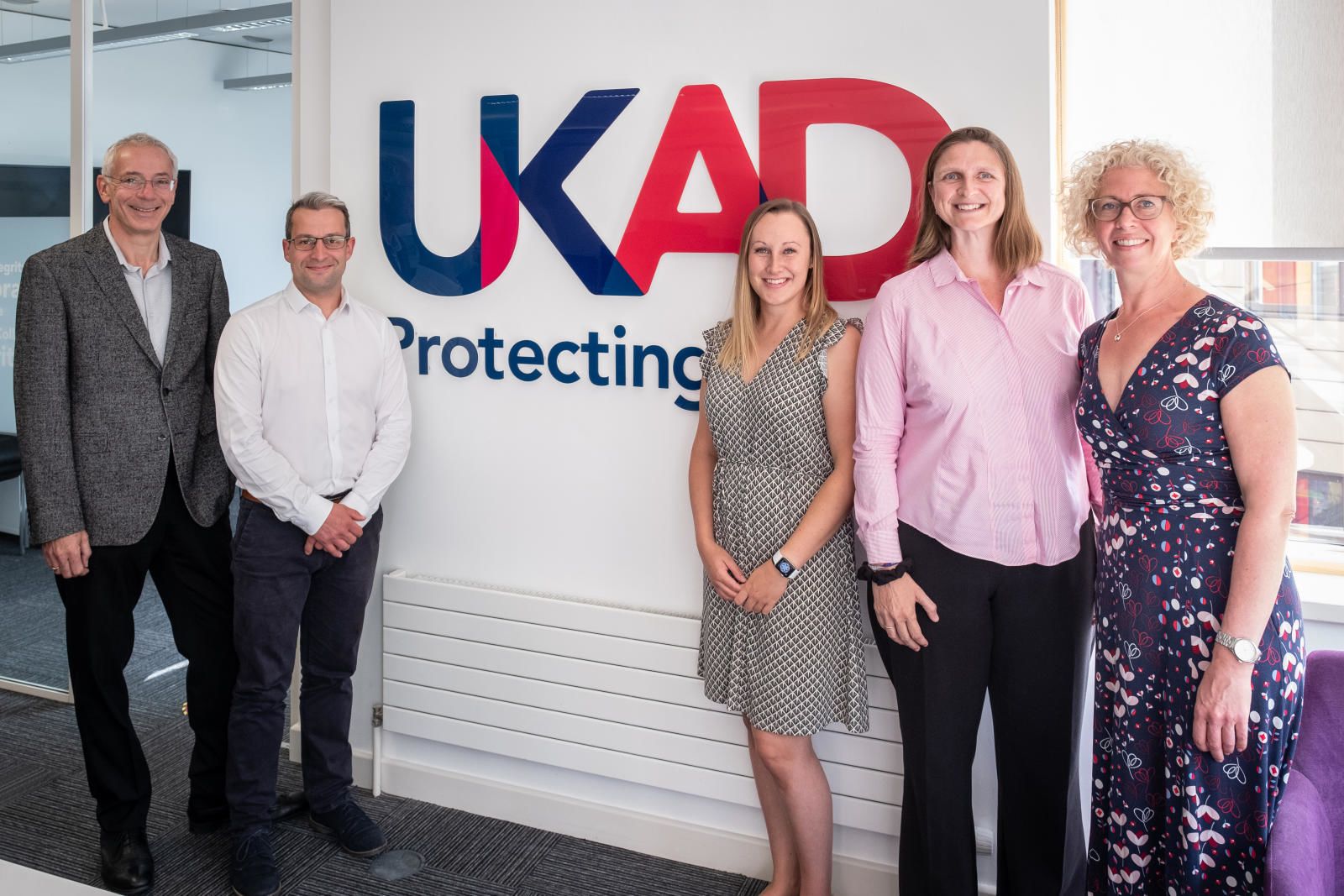 "A permanent headquarters in Loughborough will be highly beneficial as it presents an opportunity to work with the university, athletes and sports based in the local area."
---
ONE YEAR OF MAIA
Maia, Loughborough University's Women's Network celebrated its one-year anniversary.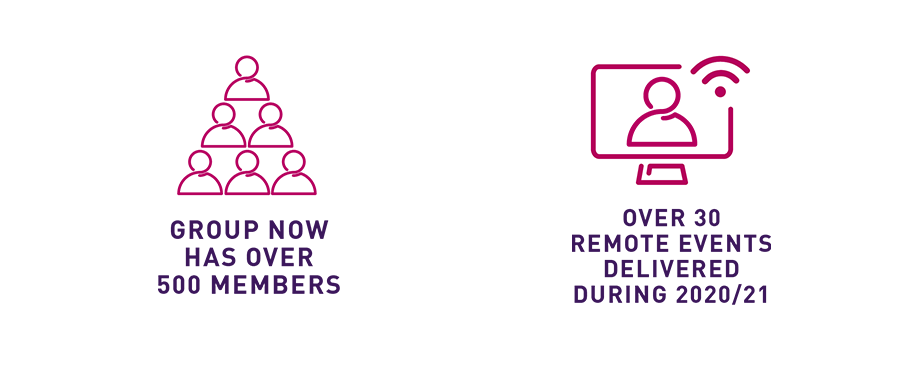 June
LEAGUE TABLE SUCCESS
The University ranked 7th out of 130 UK universities in the 2022 Complete University Guide. It is the sixth consecutive year that Loughborough has gained a top ten position. The University was also ranked top in the Midlands.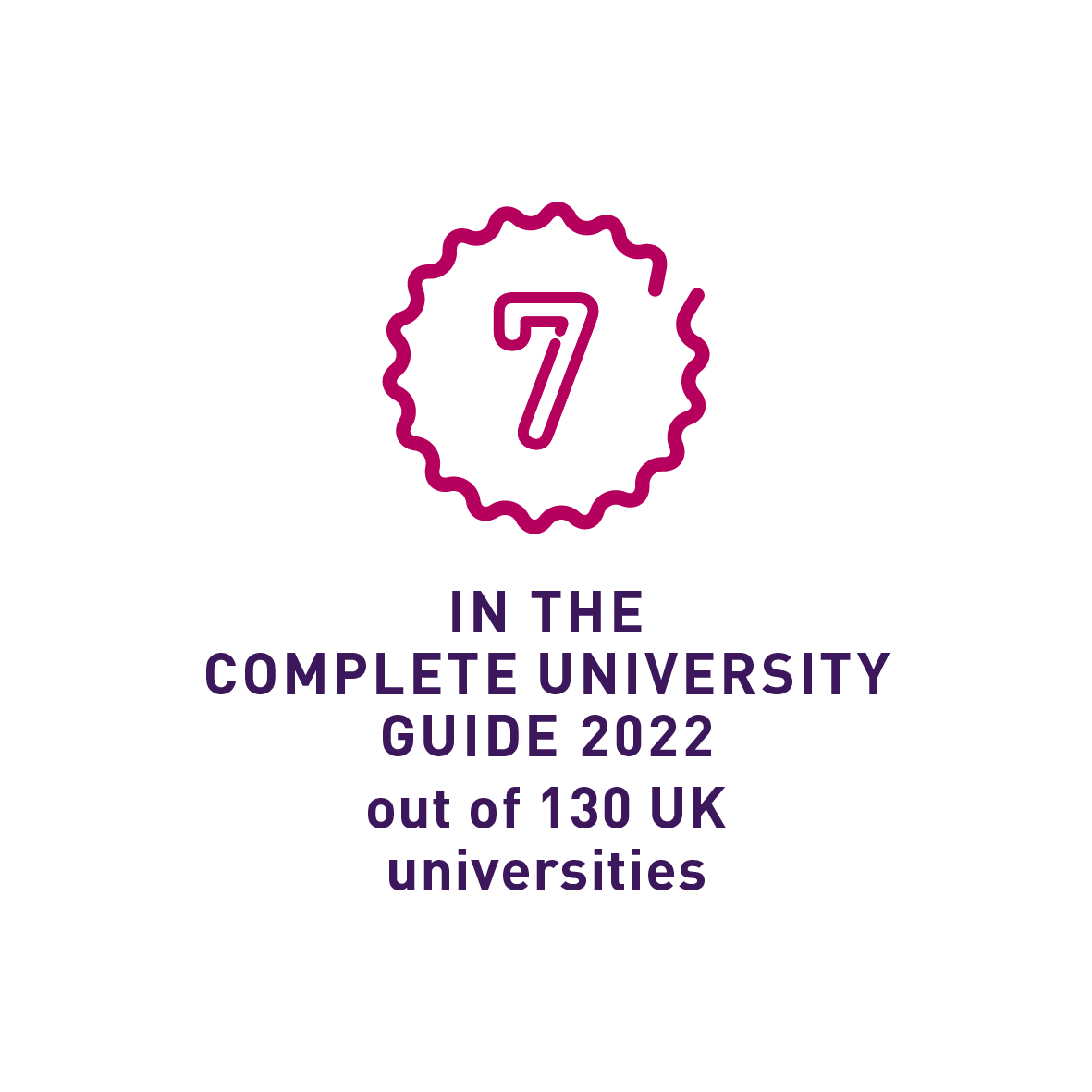 ---
WOMEN IN SPORT BOOST
Loughborough Lightning launched a new franchise with a football team. This move doubled the number of squads under the franchise in just one year – after wheelchair basketball and cycling teams were launched earlier in the year.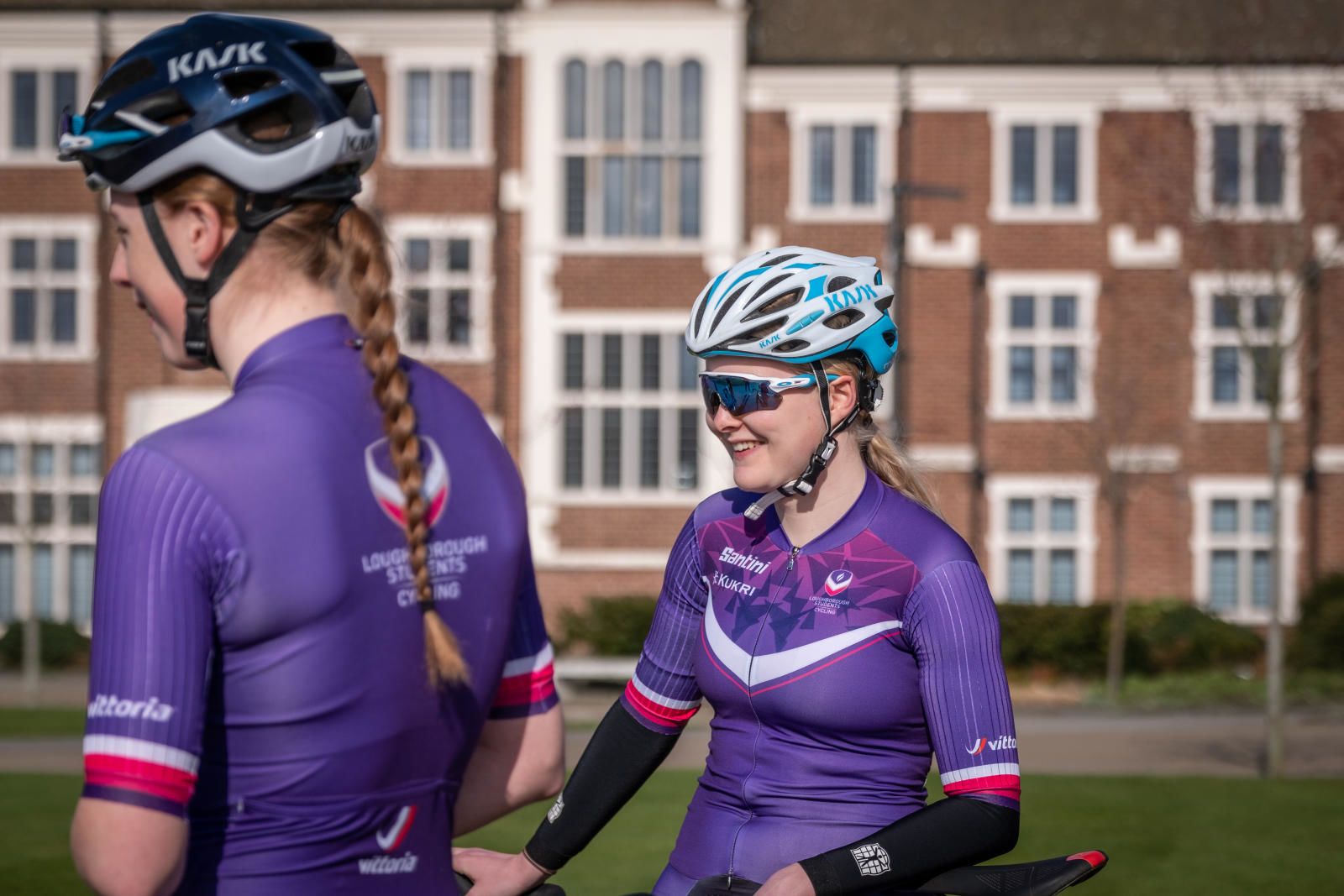 ---
SHOWCASING STUDENT WORK
Loughborough University's School of Design and Creative Arts annual degree show returned as a physical exhibition in 2021, showcasing dynamic products that provide solutions to common issues in society – such as protecting the environment, compact devices for medical conditions, as well as remarkable textile designs, bold and bright graphics, and audacious fine art masterpieces.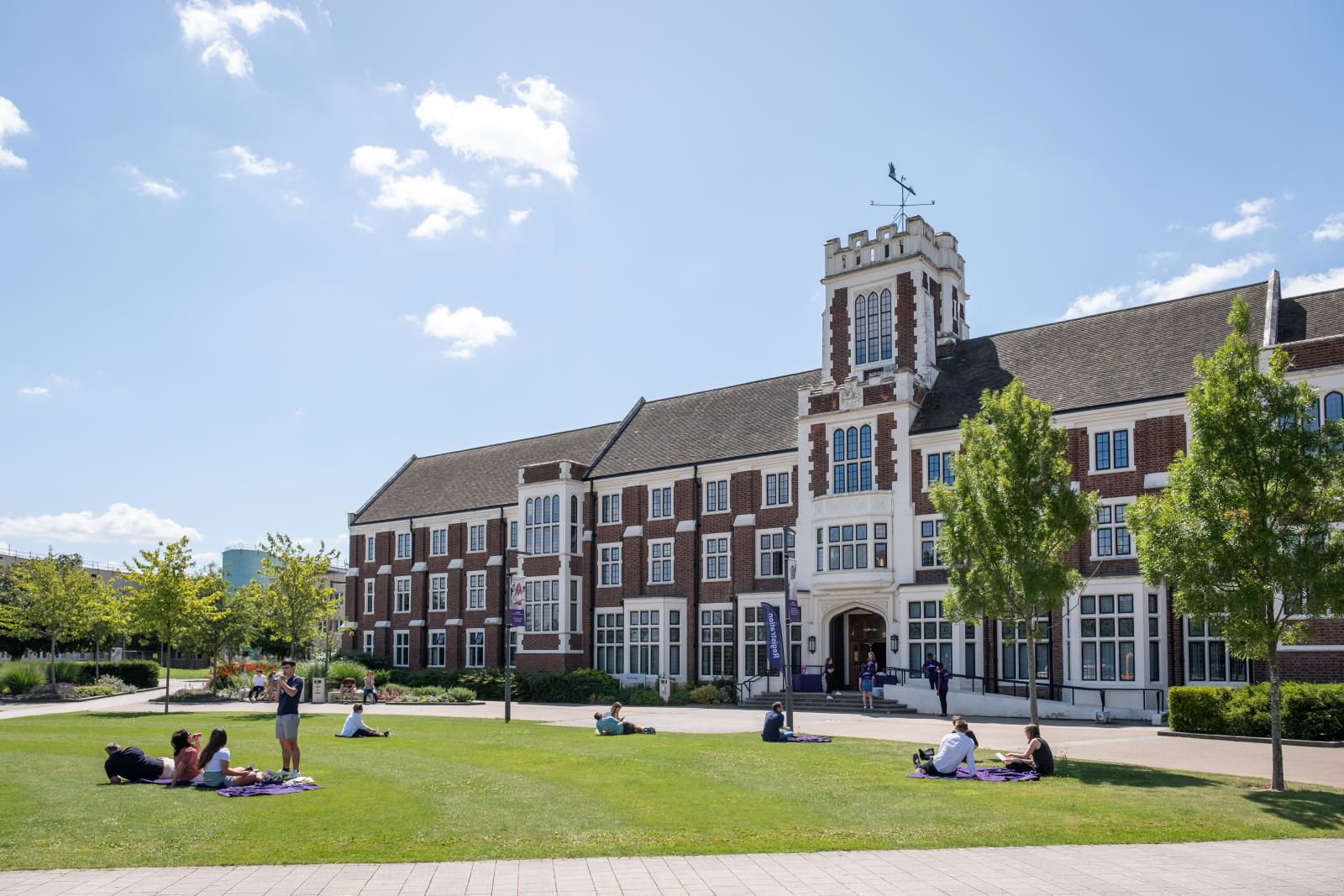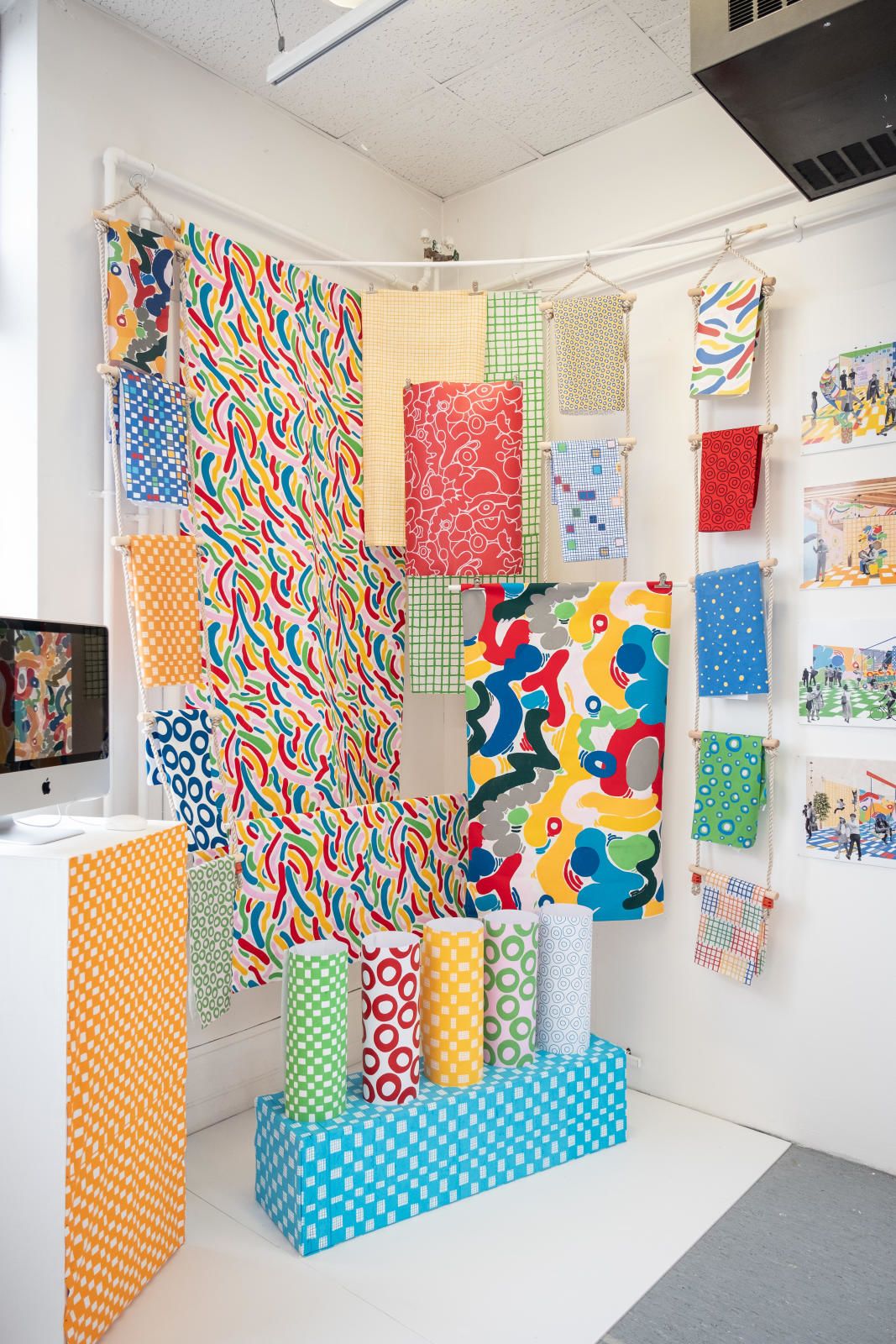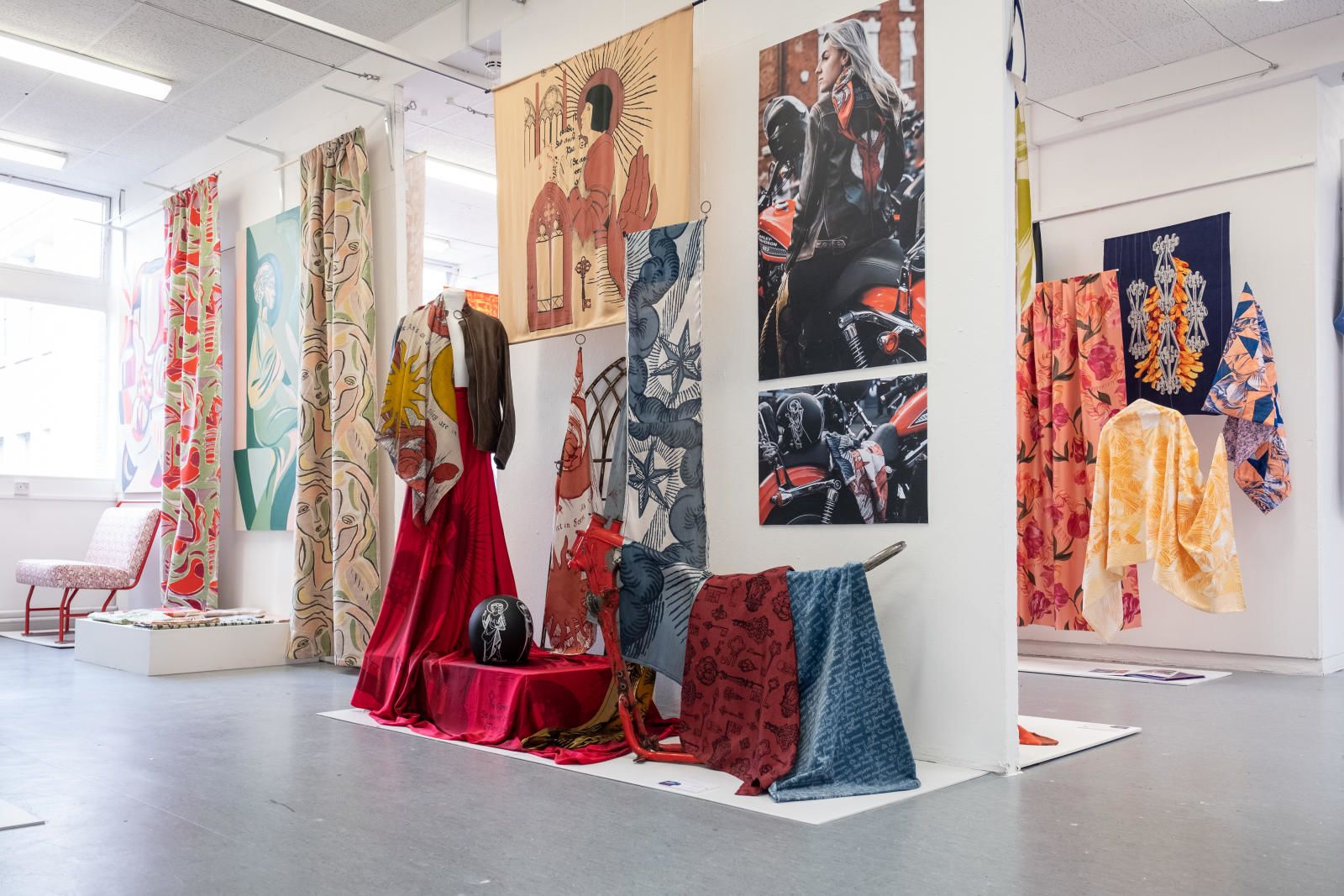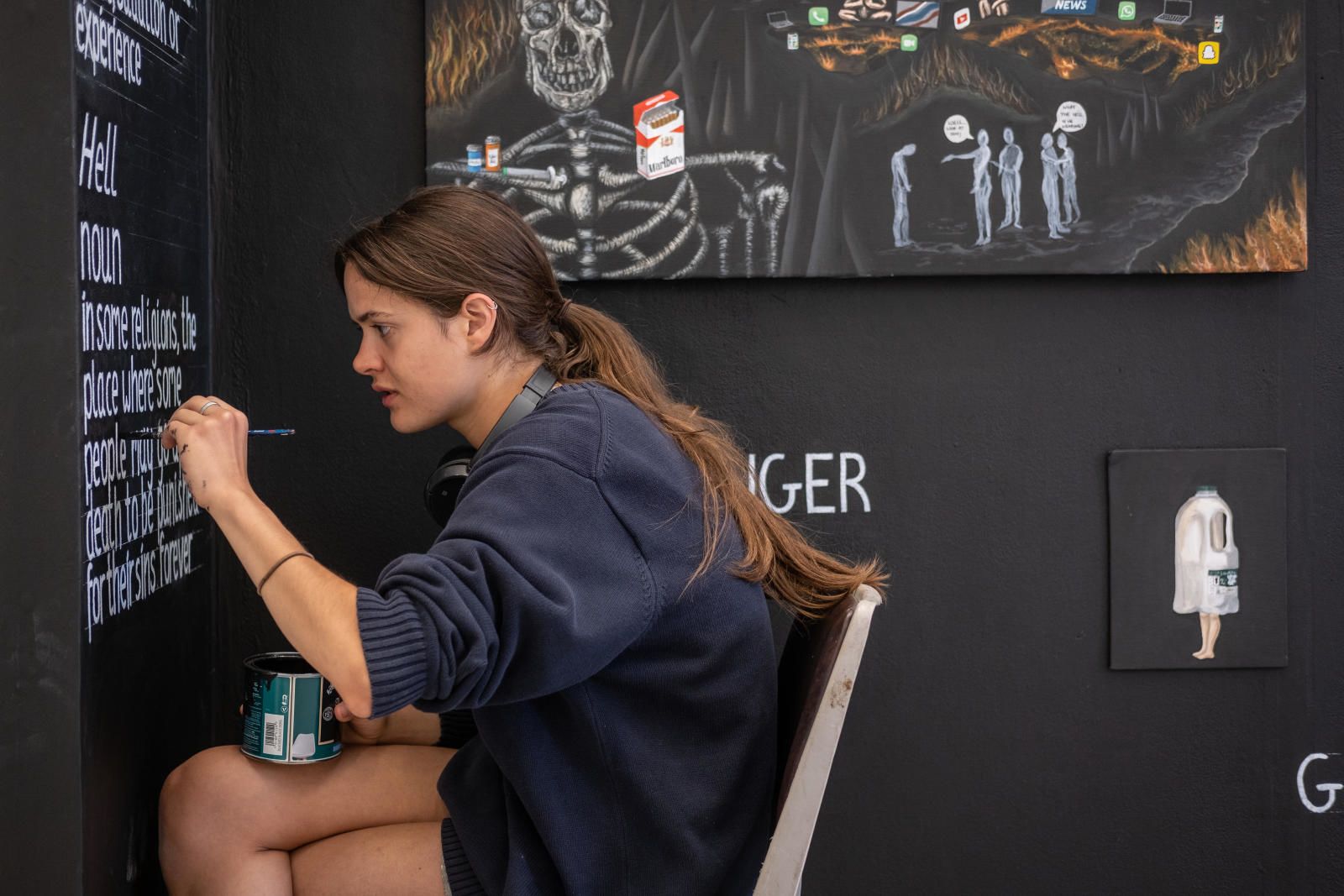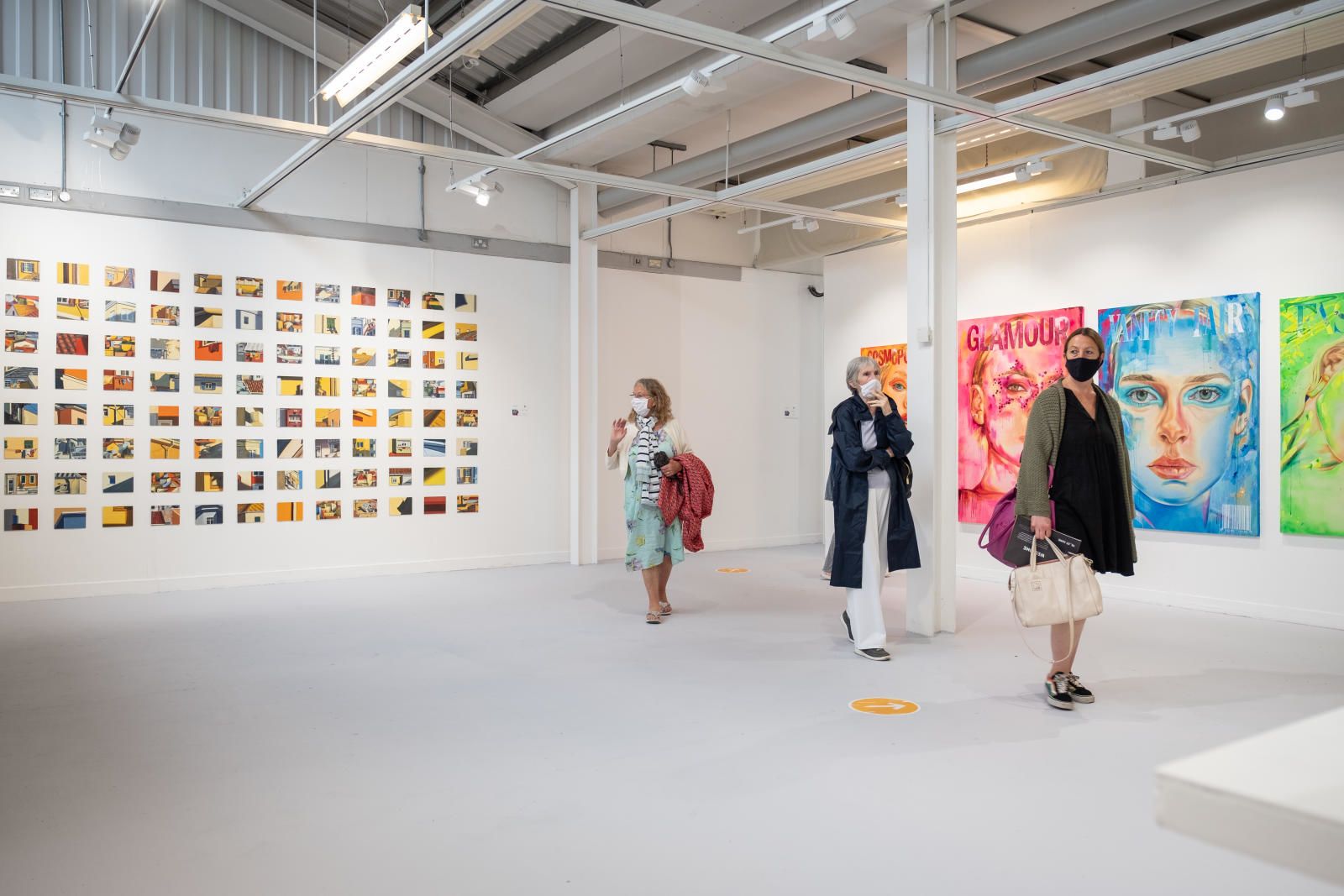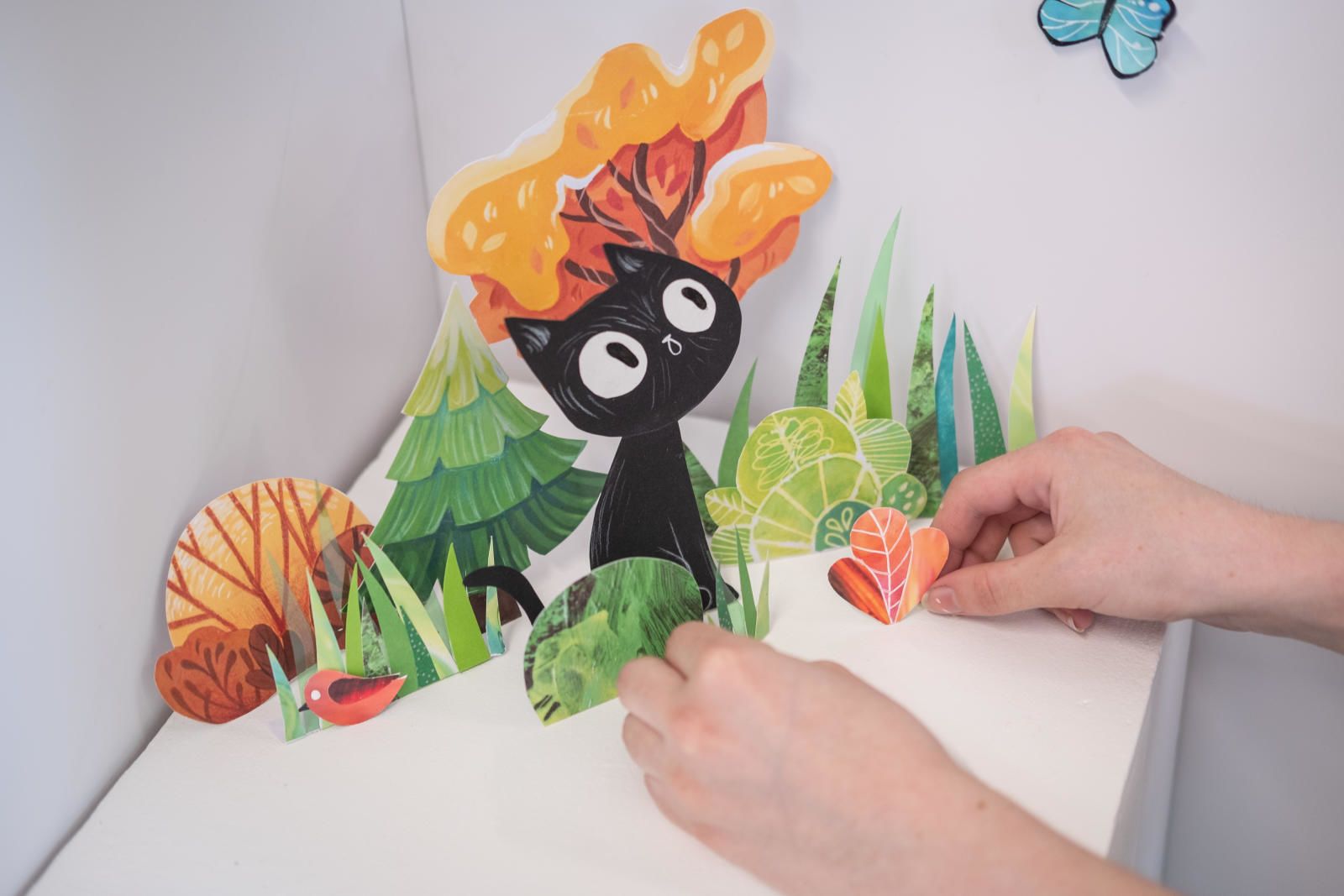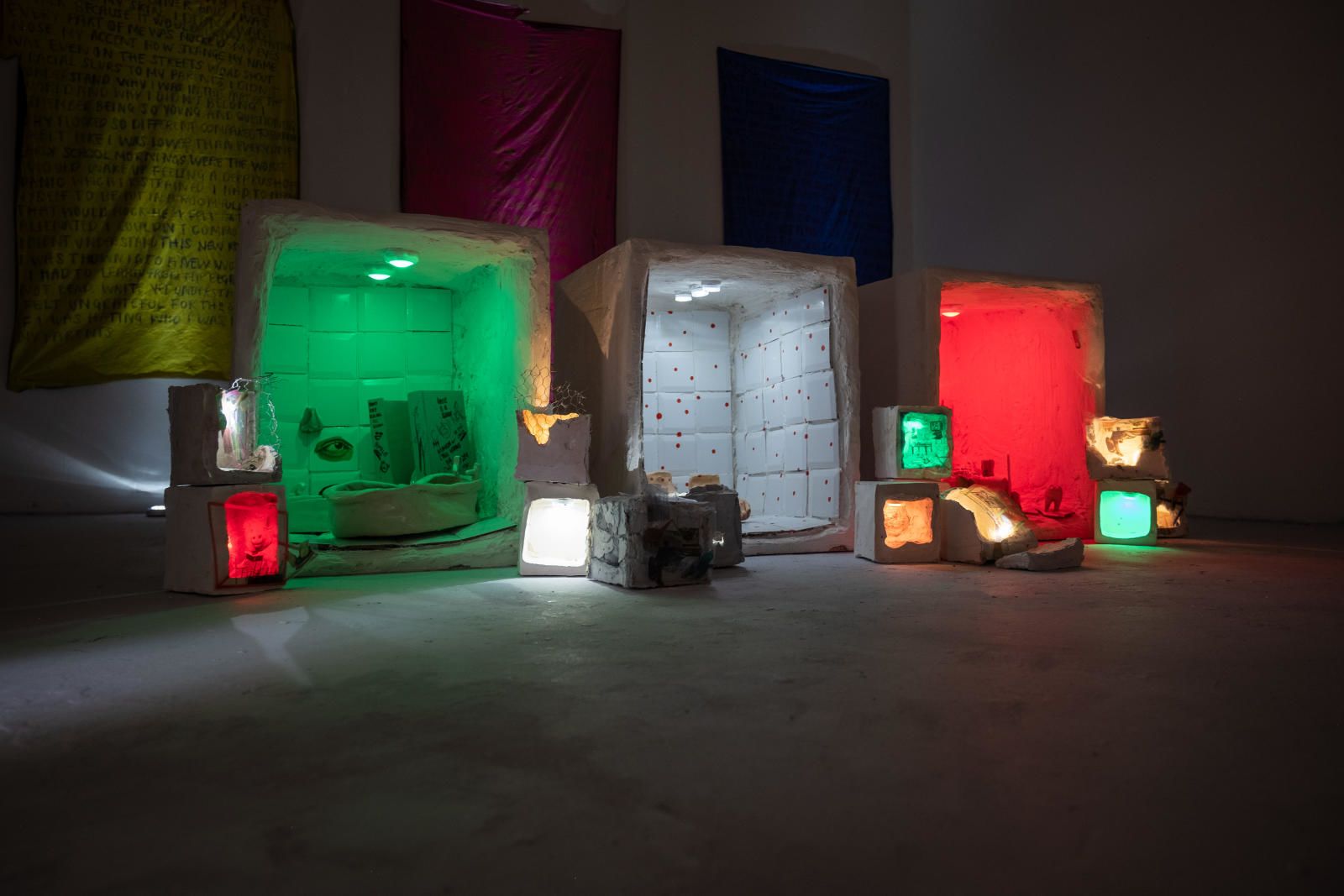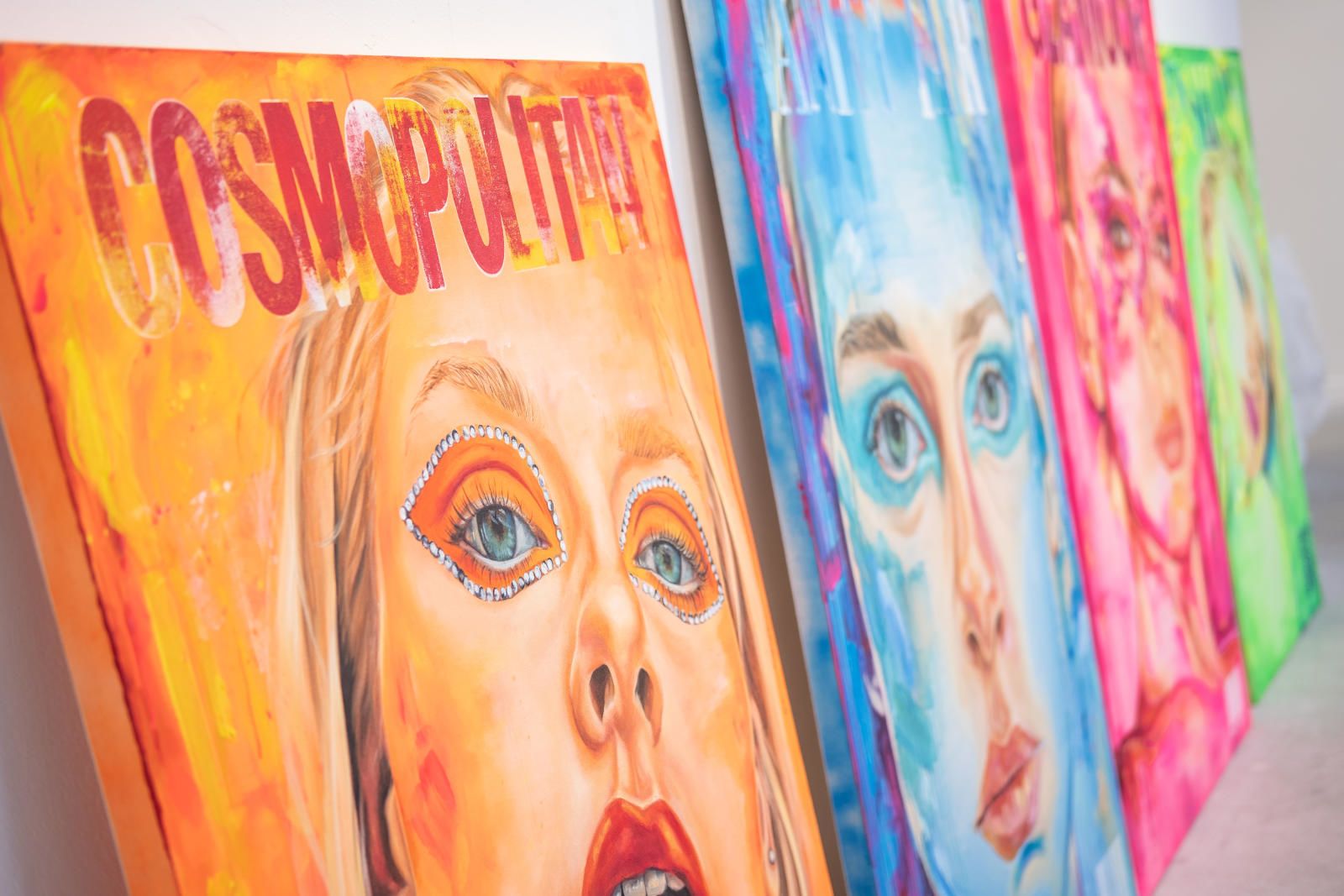 Item 1 of 8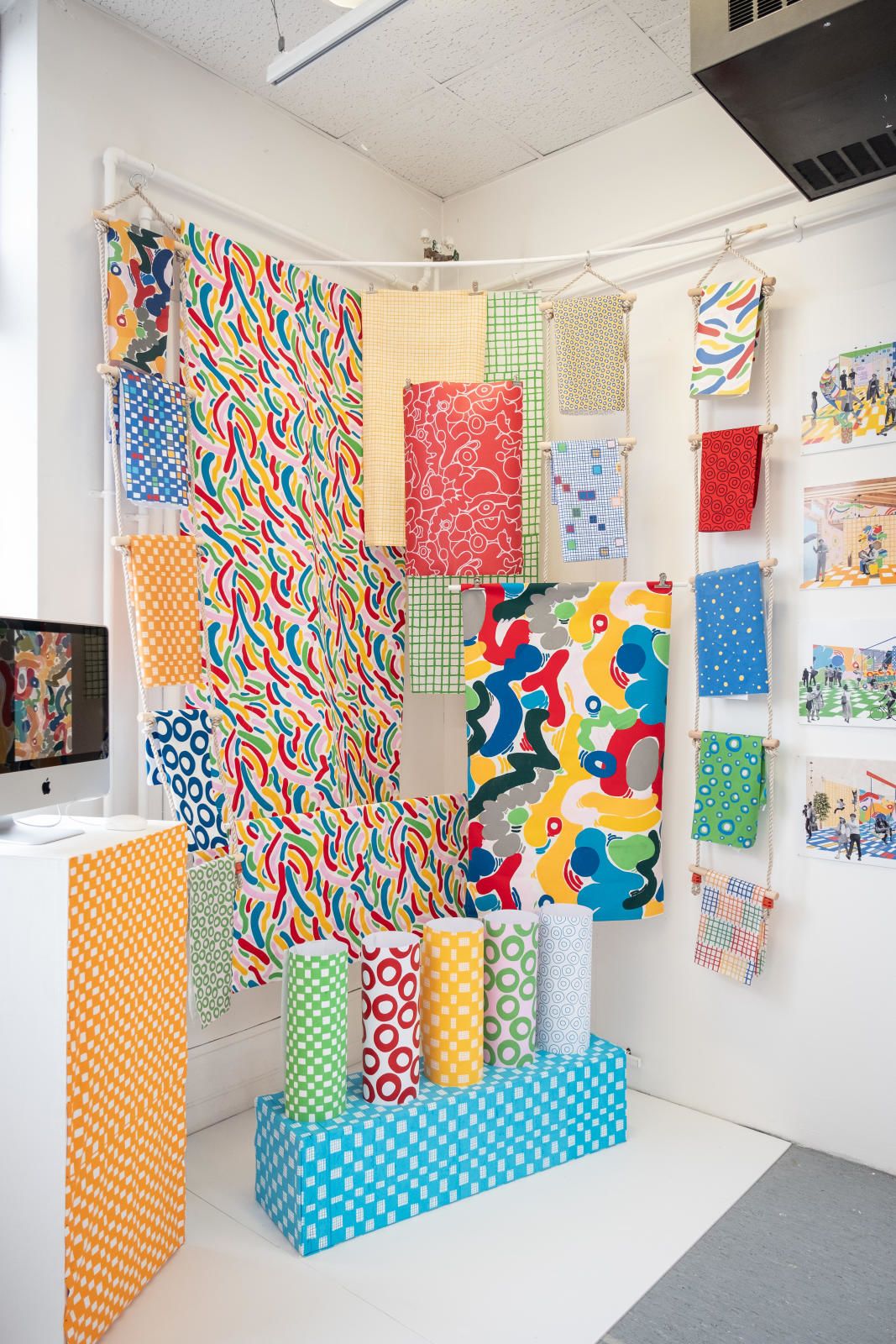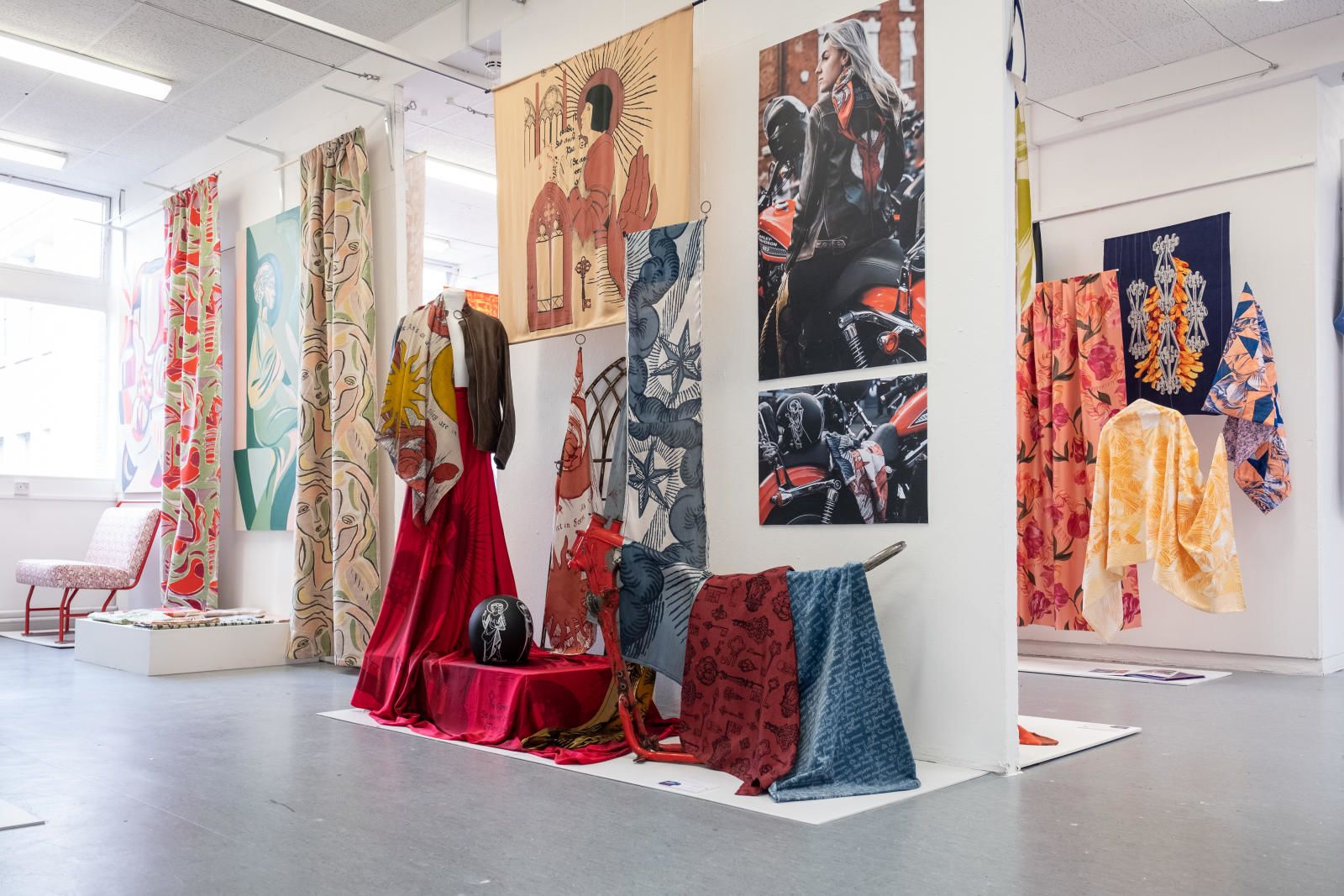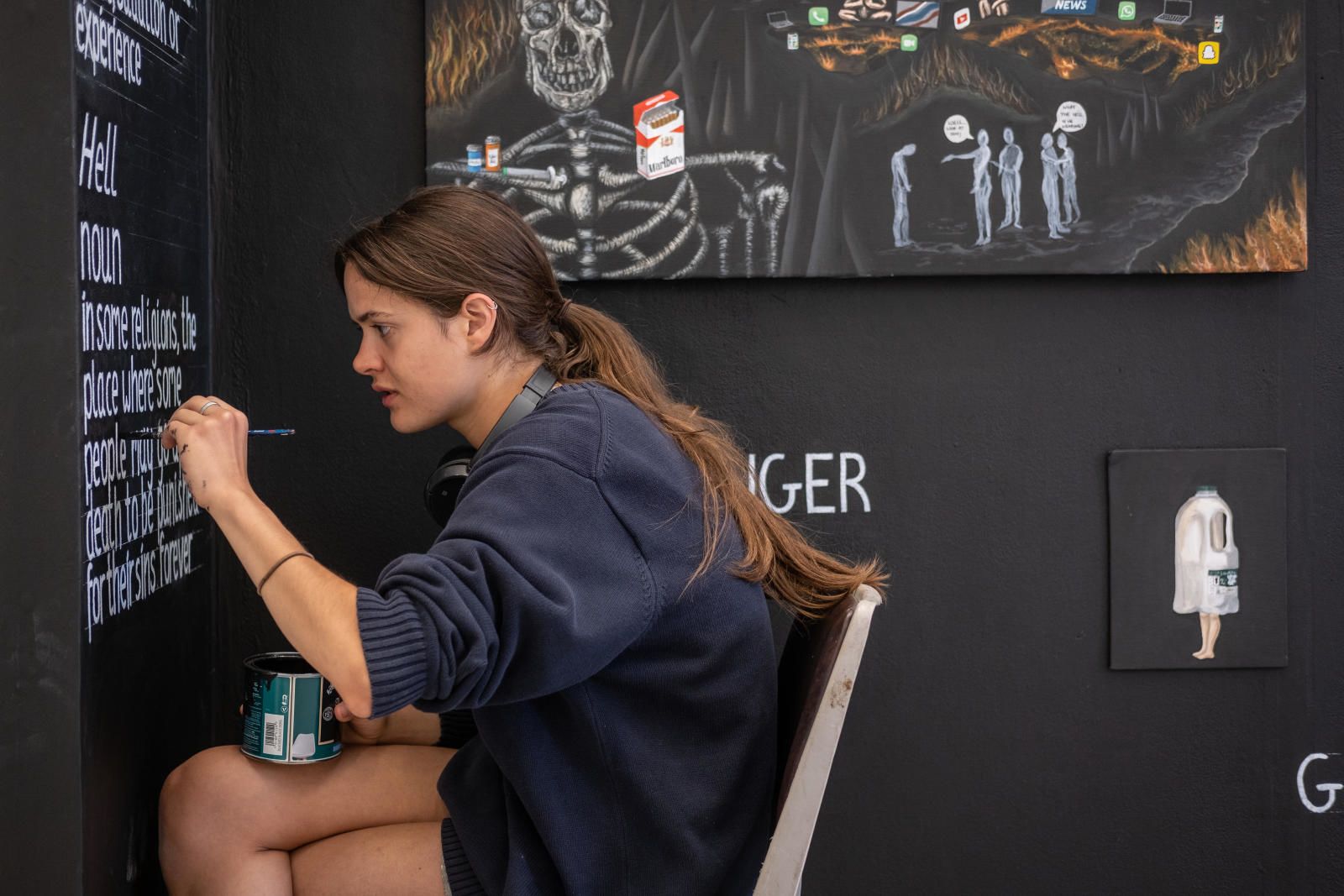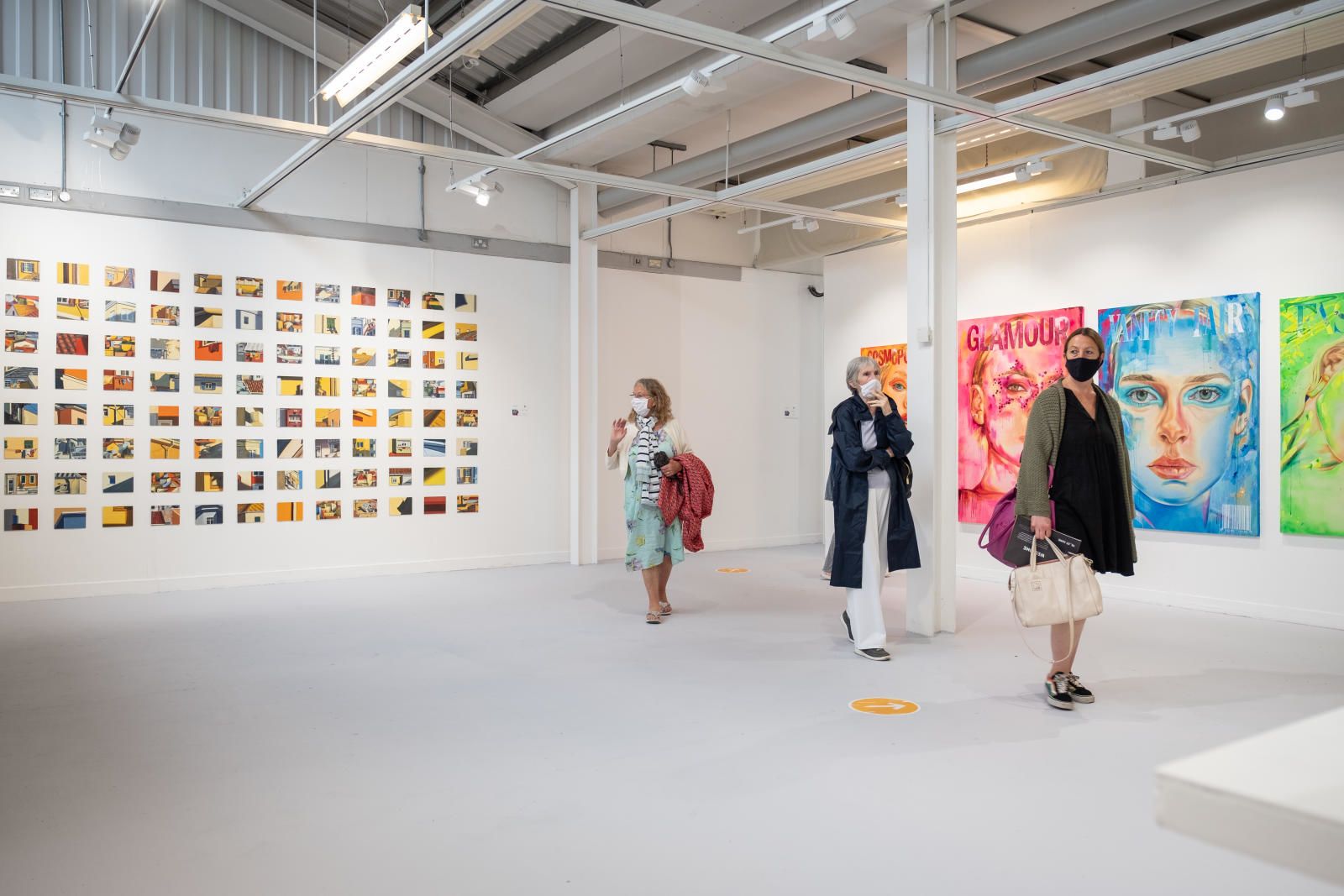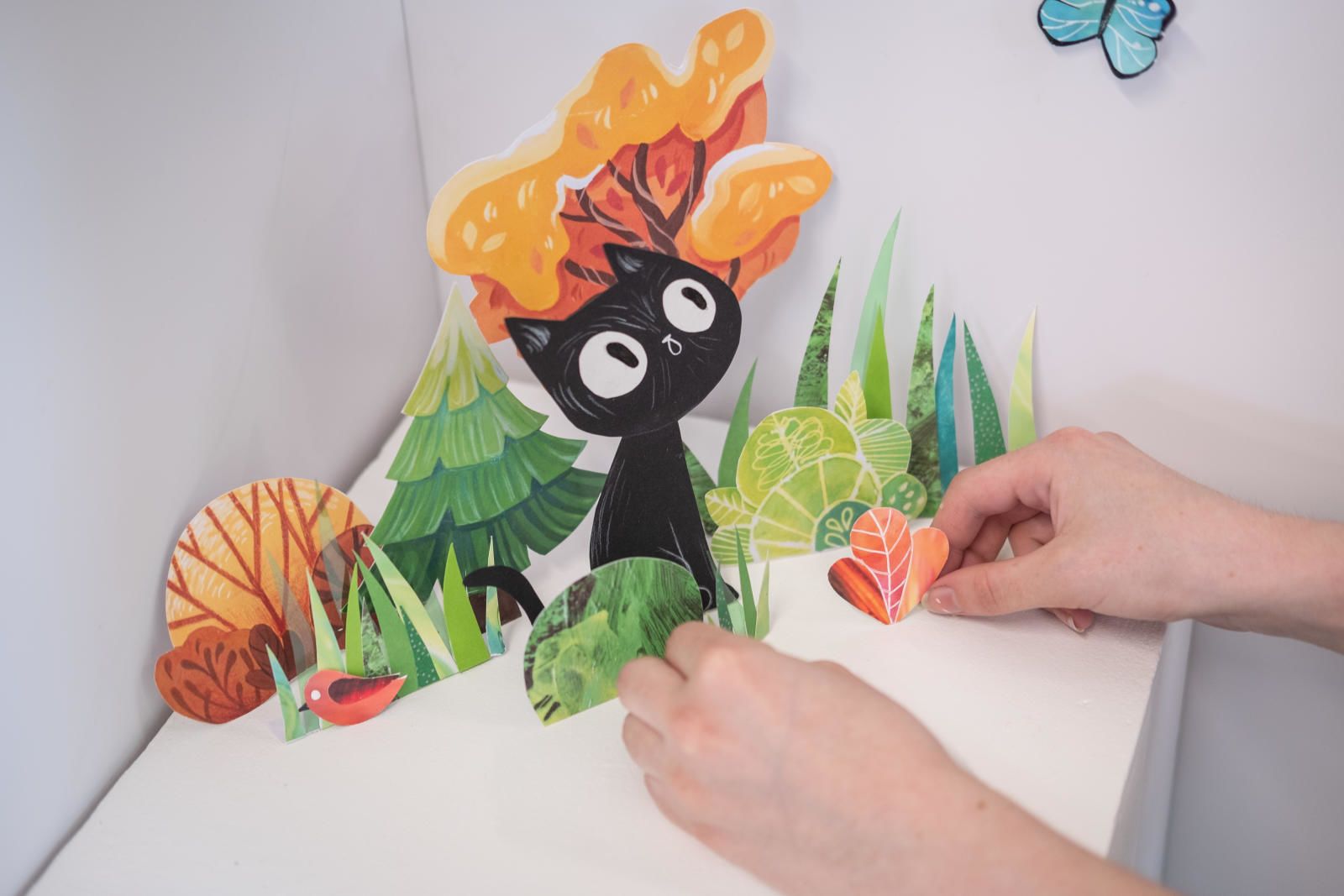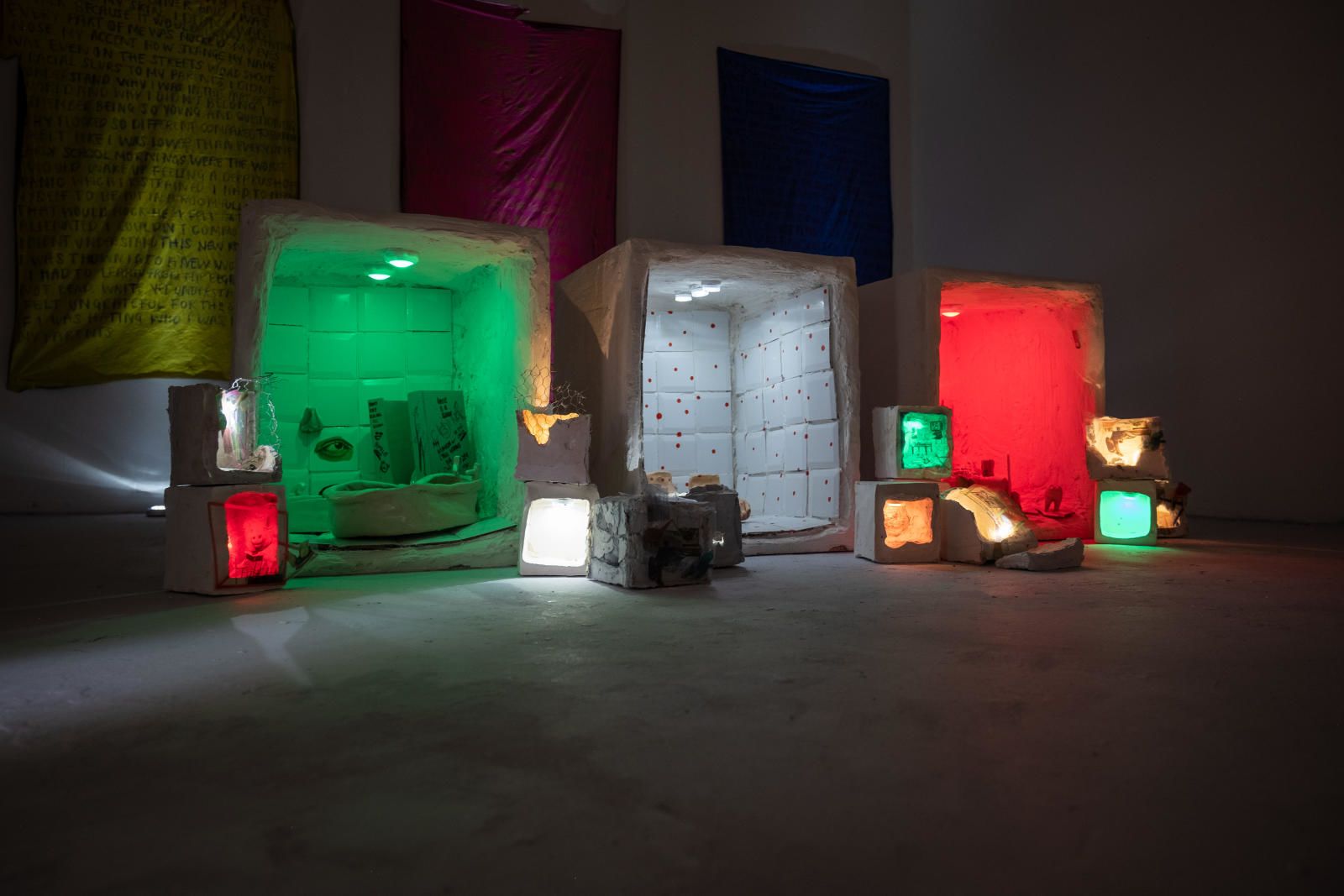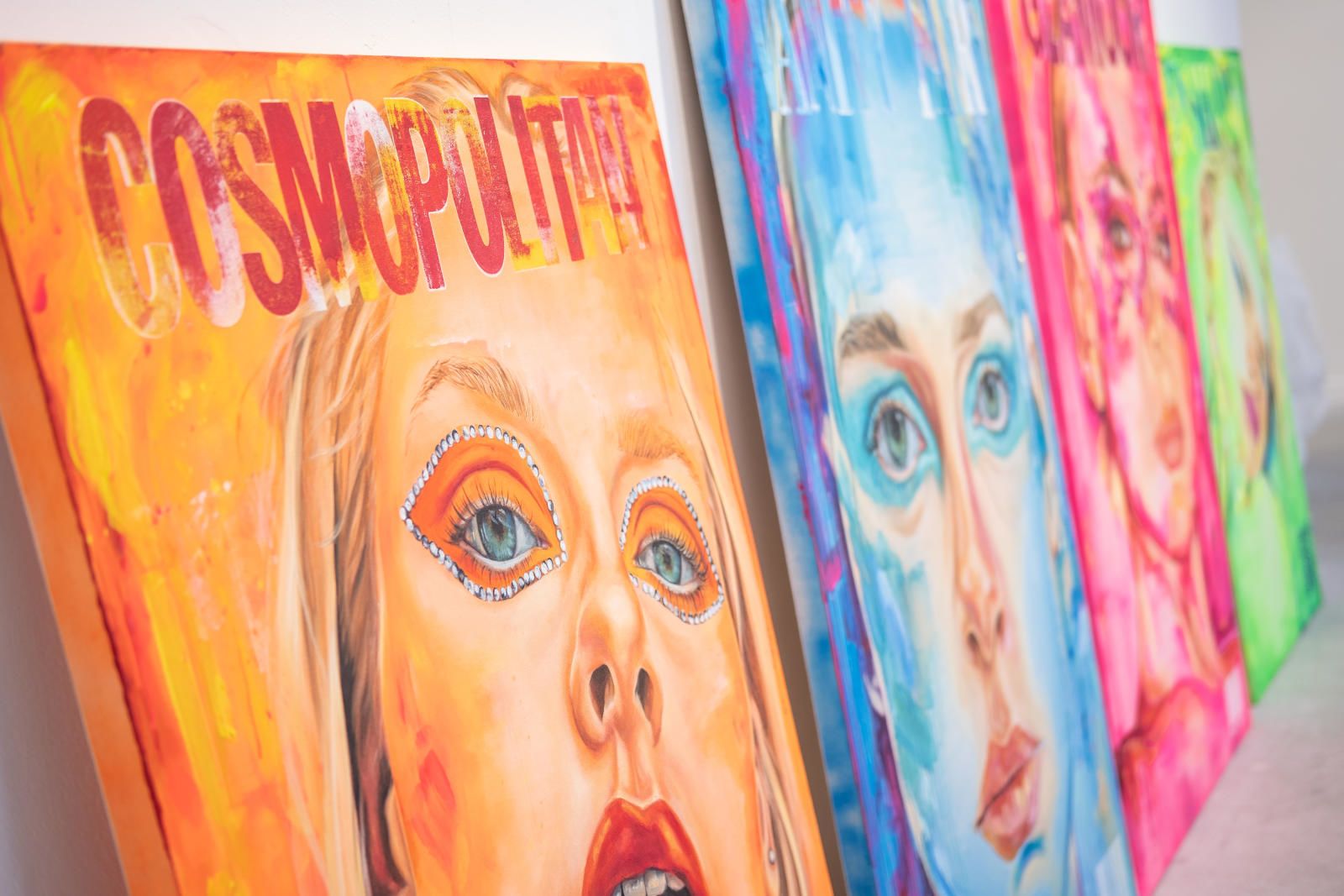 July
MAKING GRADUATION HAPPEN
After graduation ceremonies were cancelled during the summer of 2020, the University gave both our 2020 and 2021 graduates the chance to celebrate their success, as one of the only universities in the country to run on-campus, COVID-secure graduation ceremonies.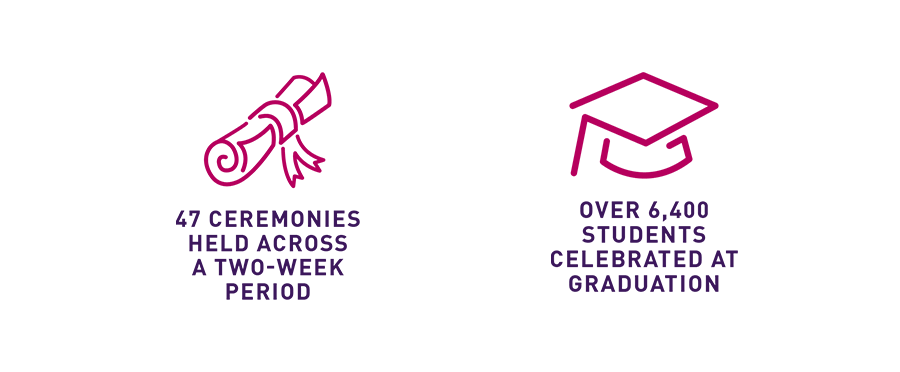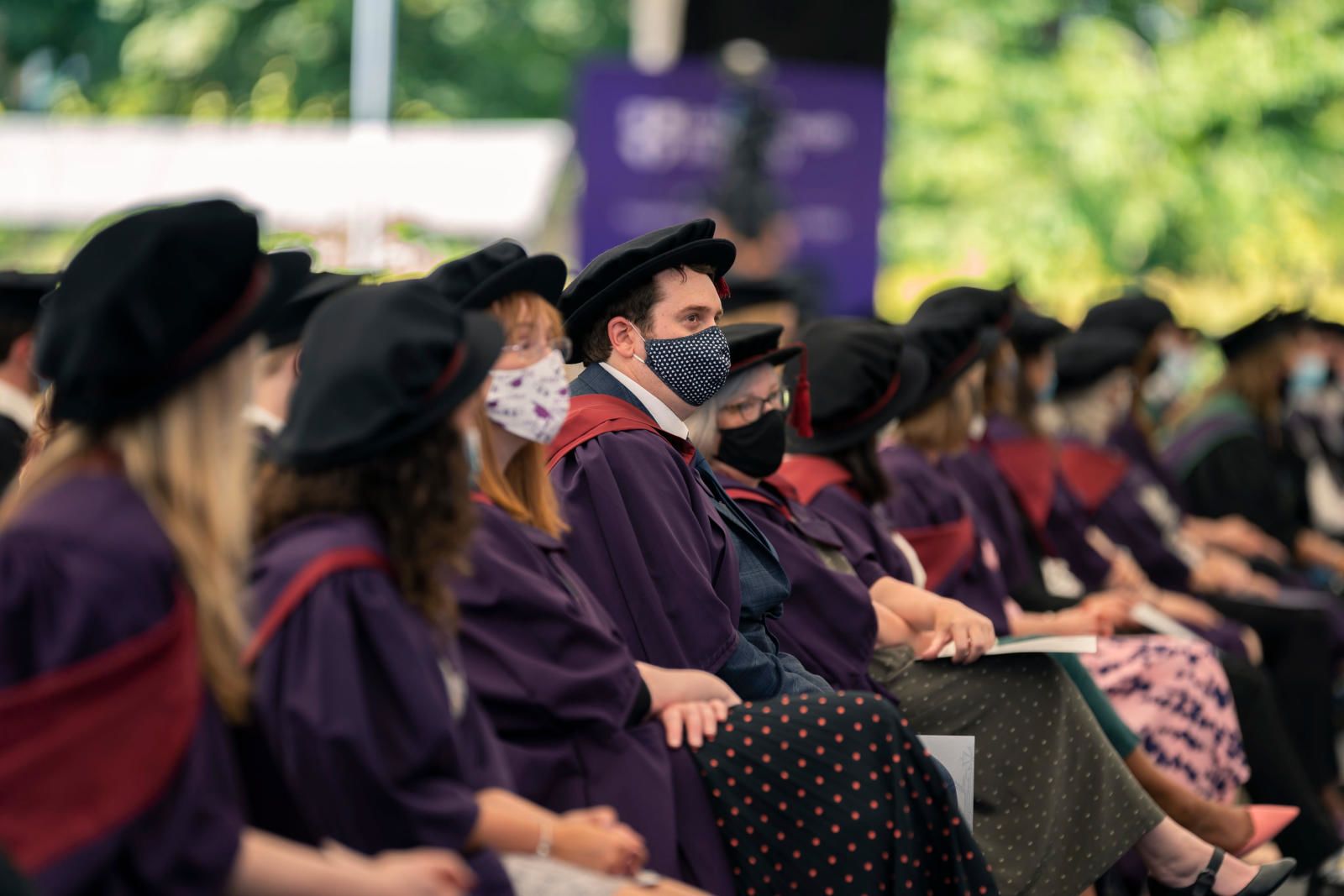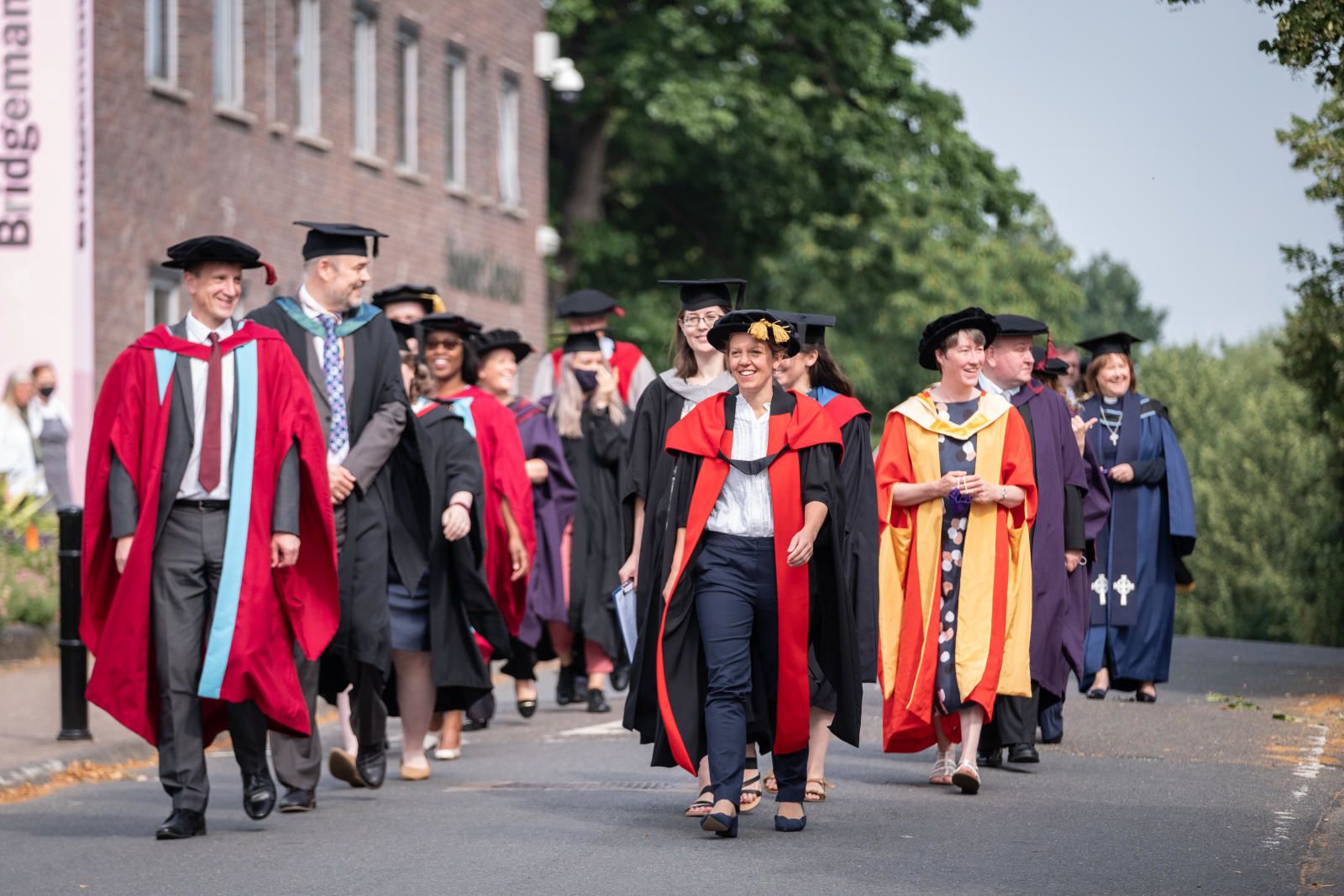 Staff on campus at Graduation 2021
Staff on campus at Graduation 2021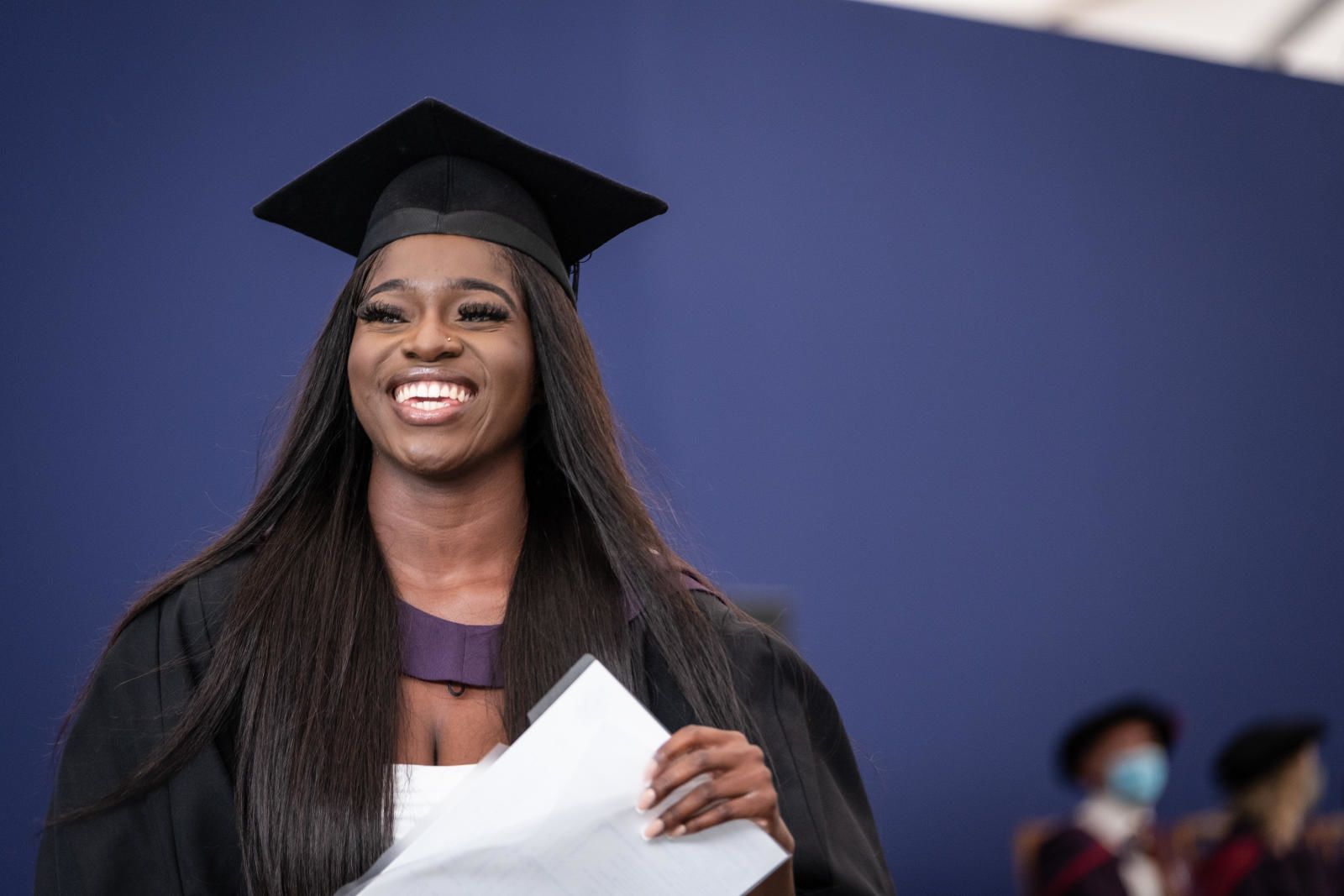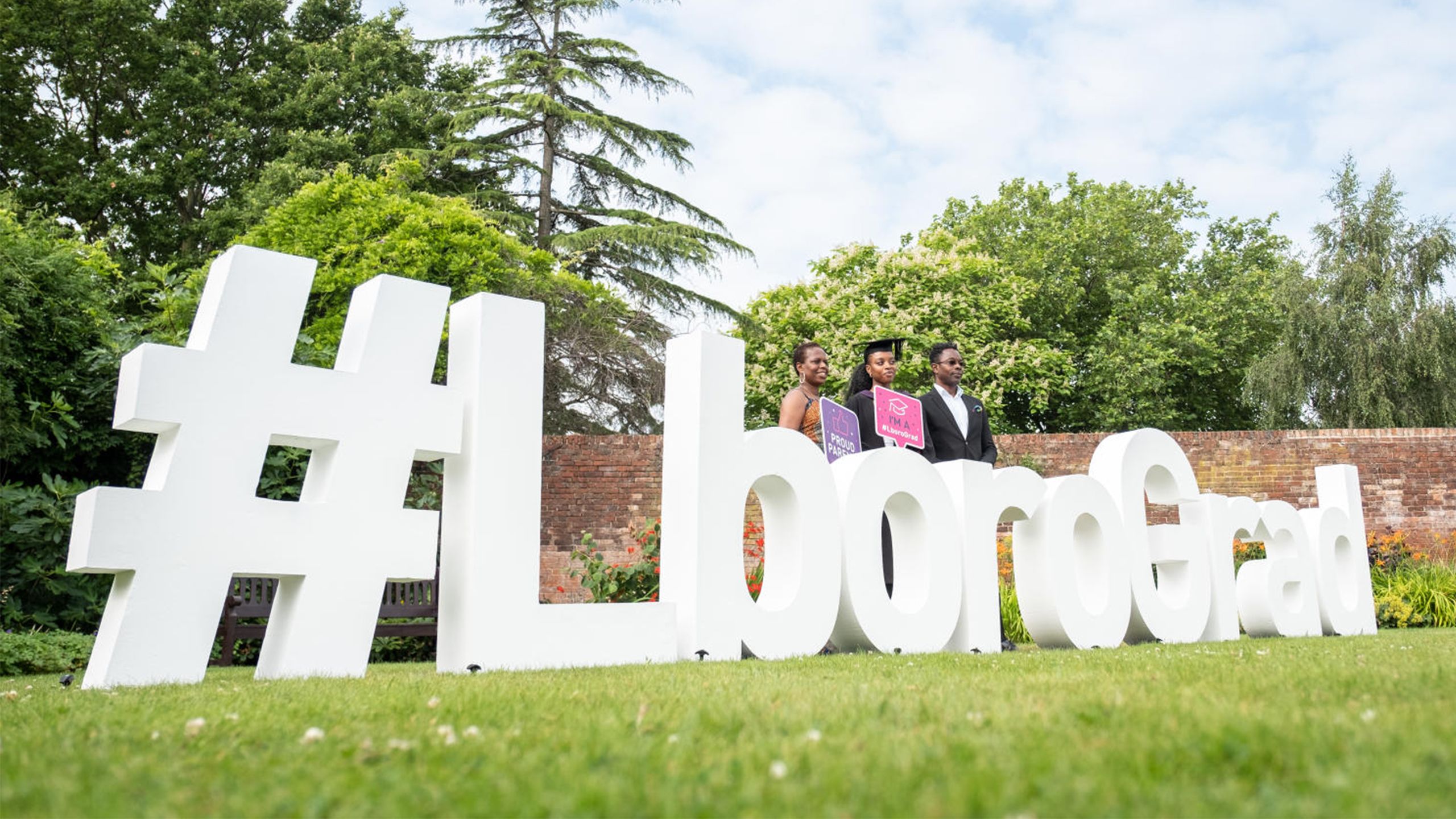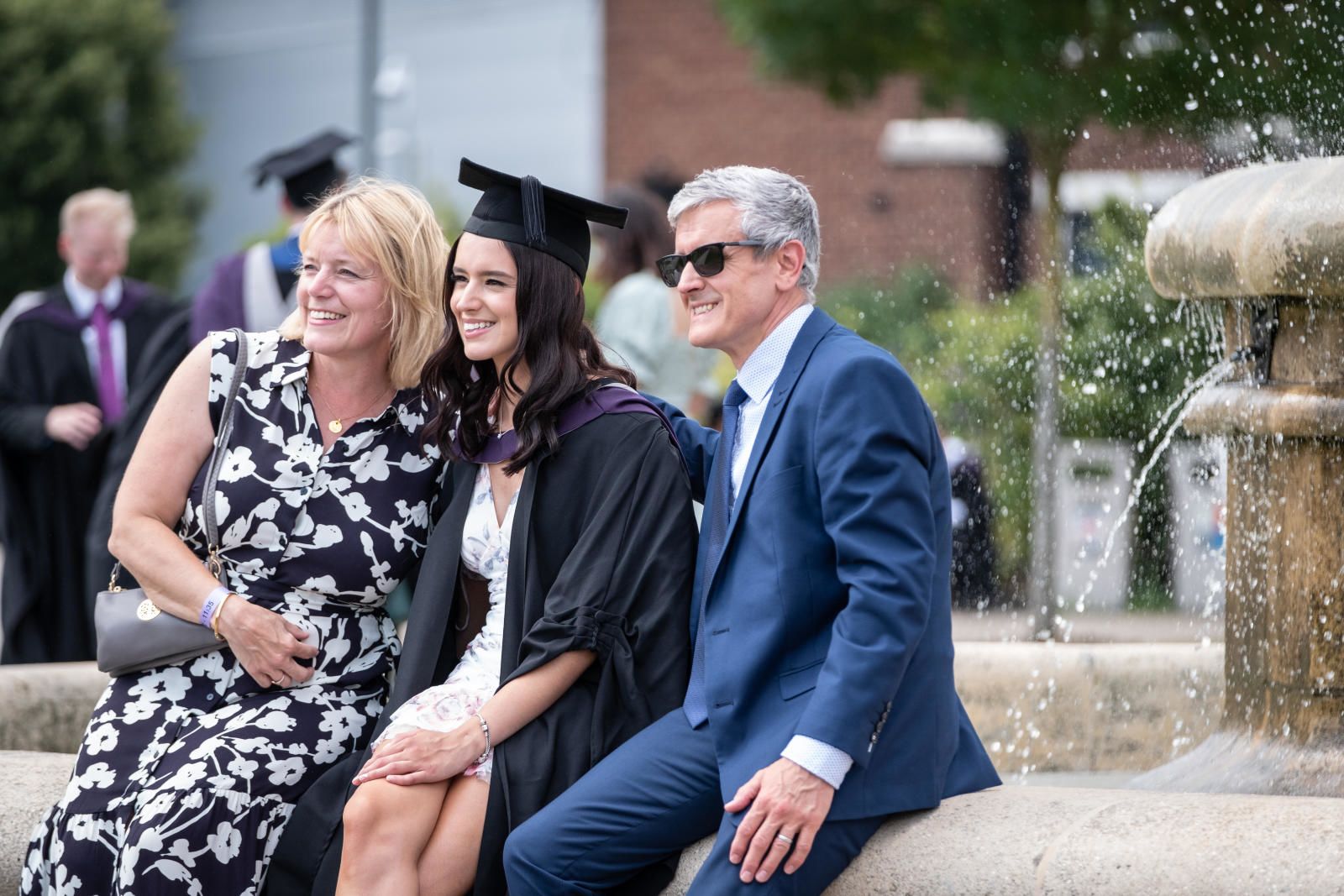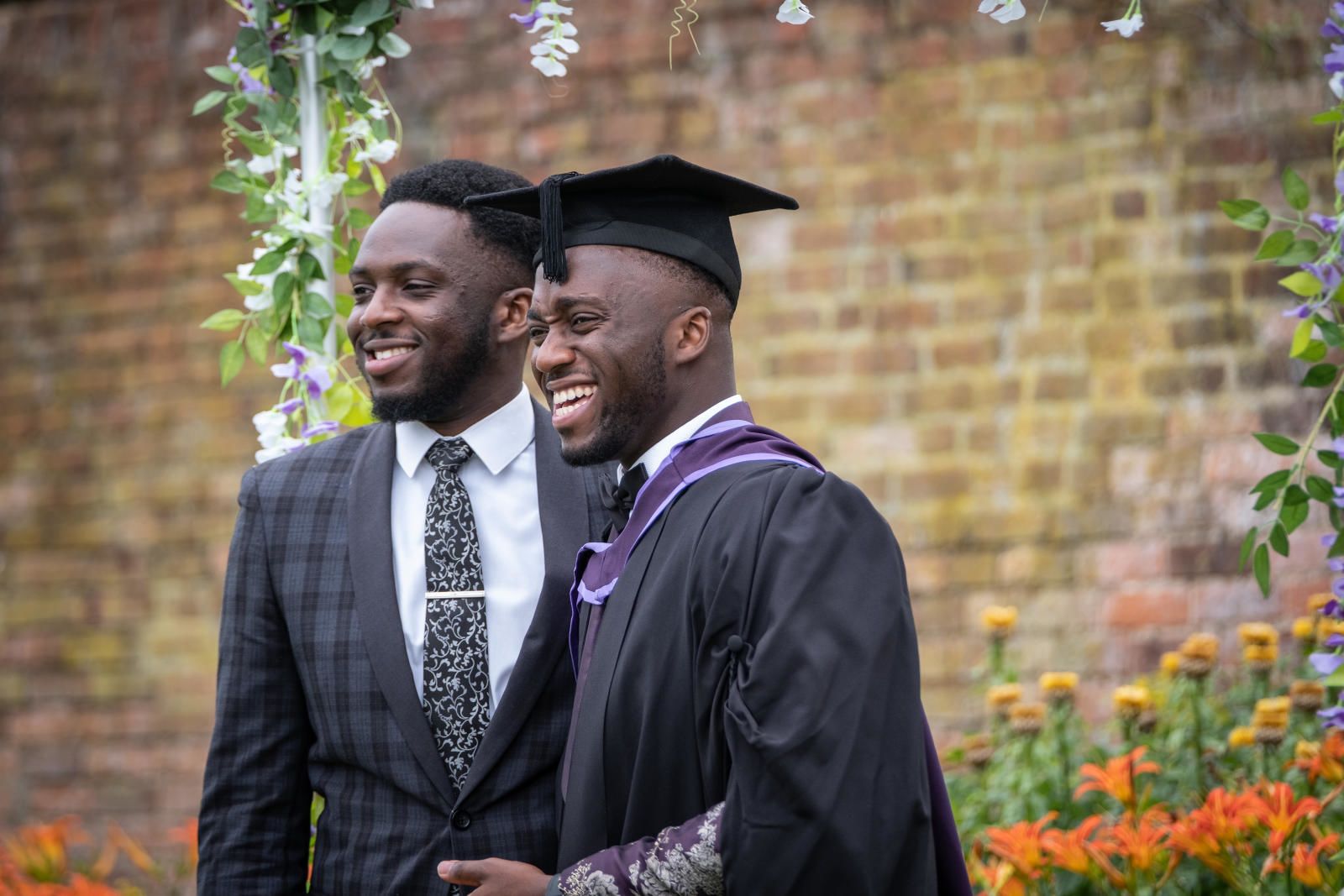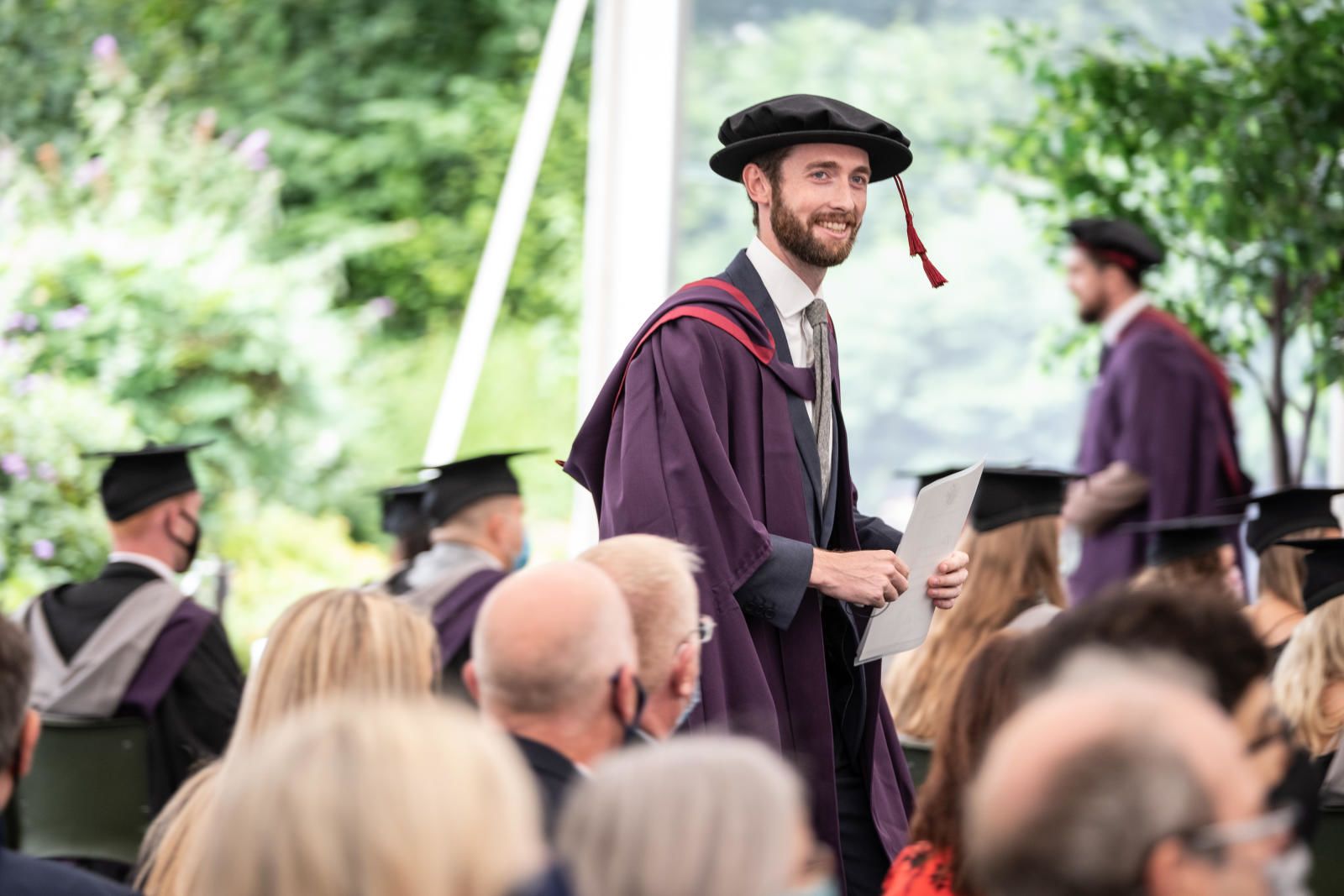 Item 1 of 6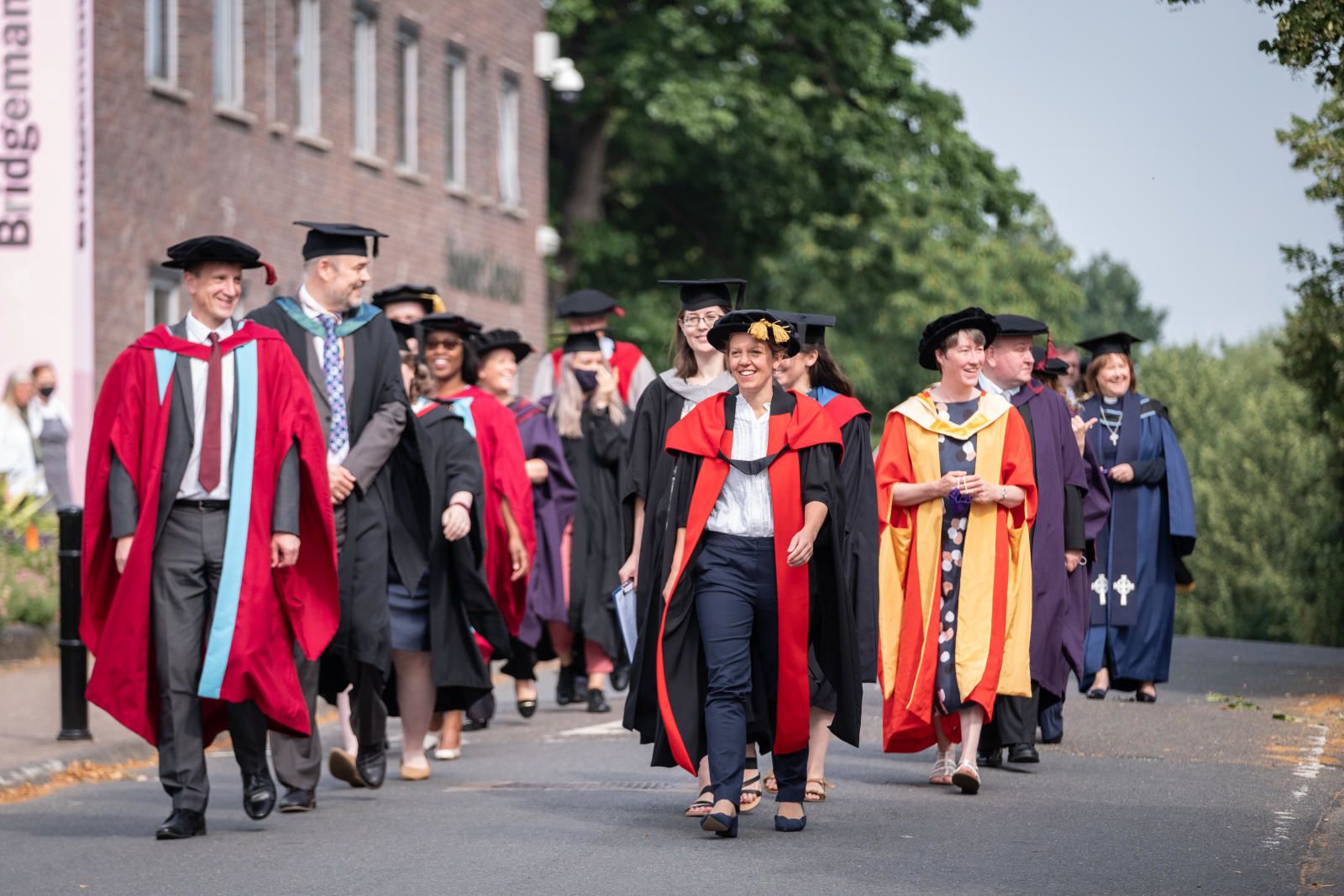 Staff on campus at Graduation 2021
Staff on campus at Graduation 2021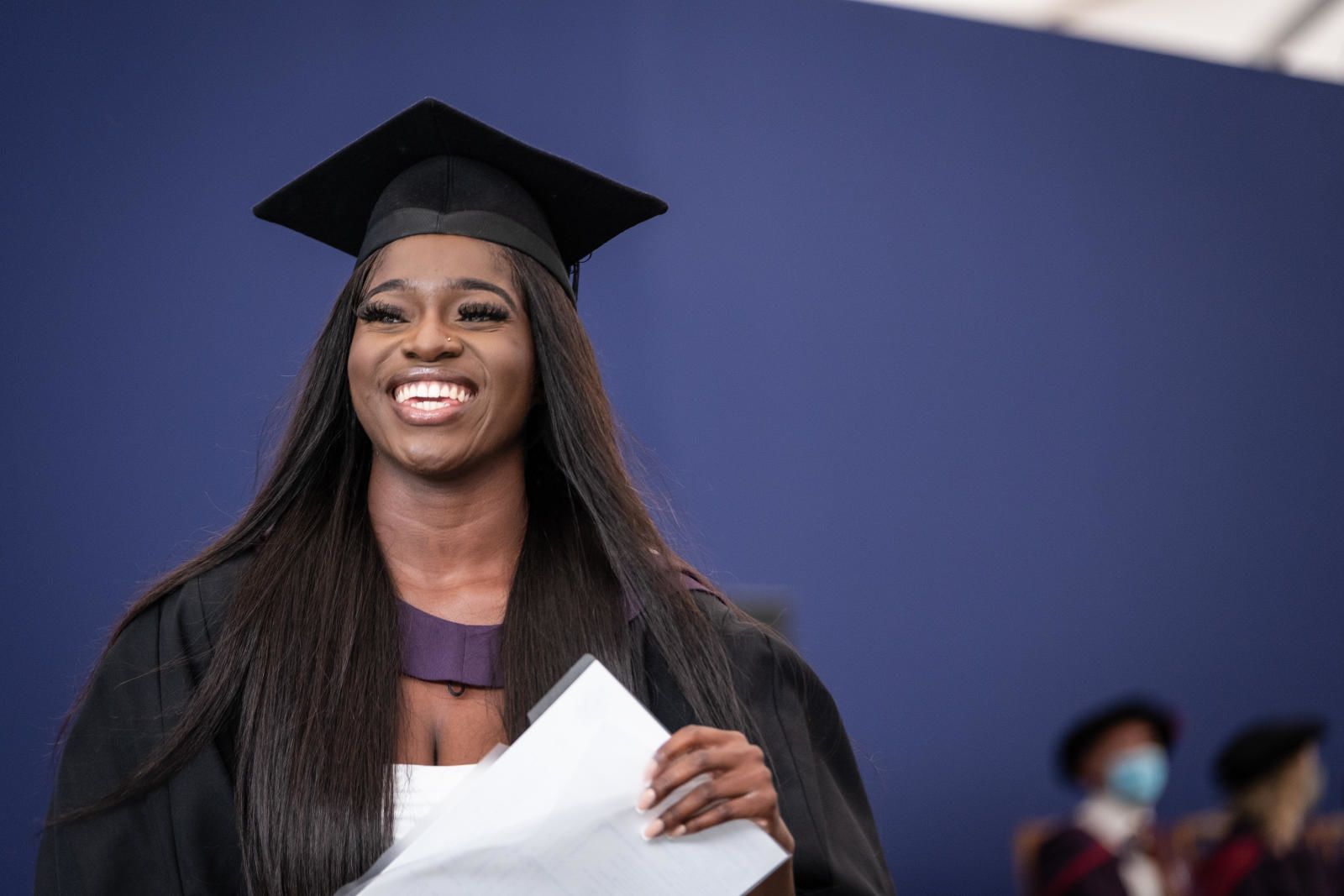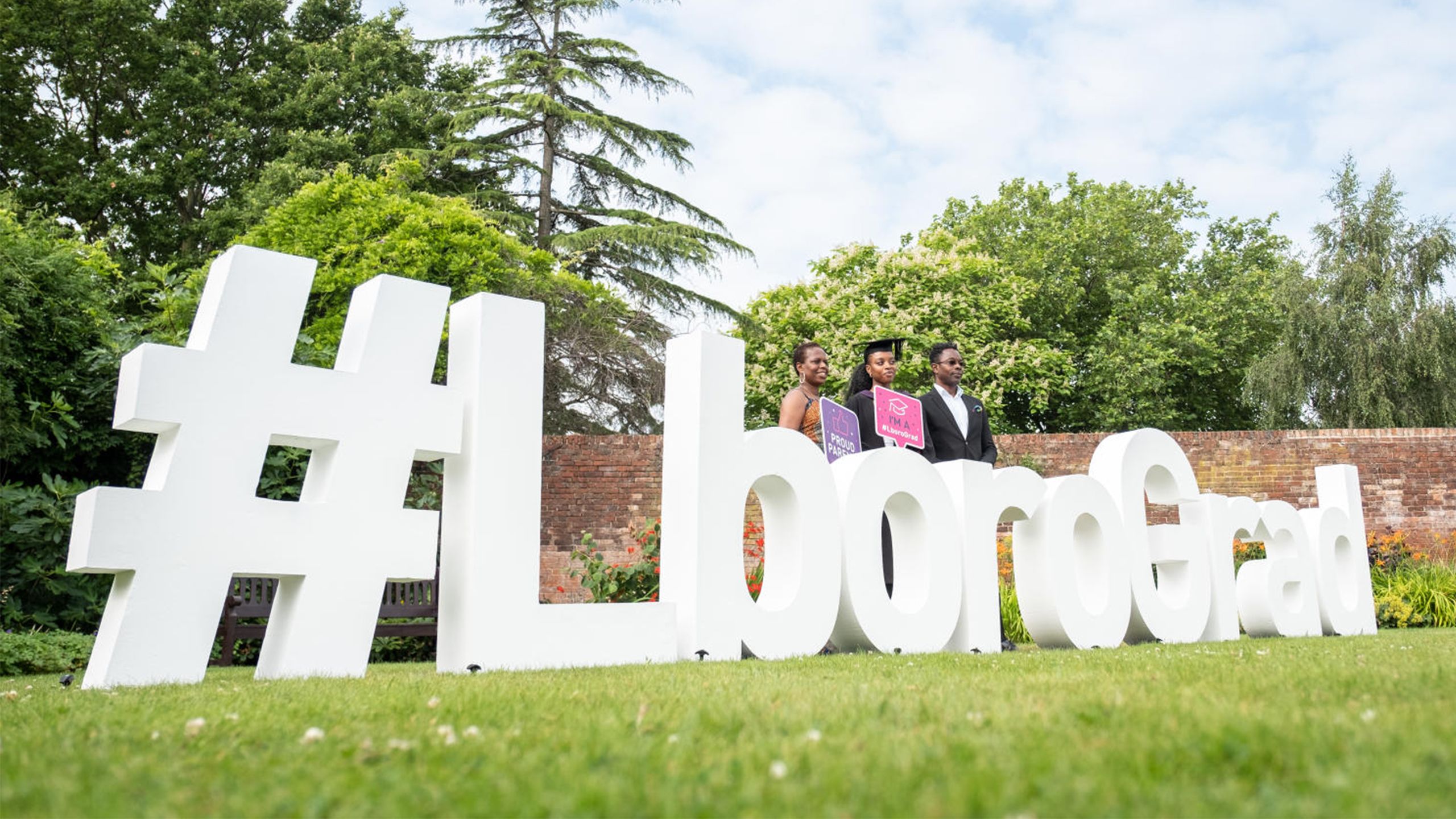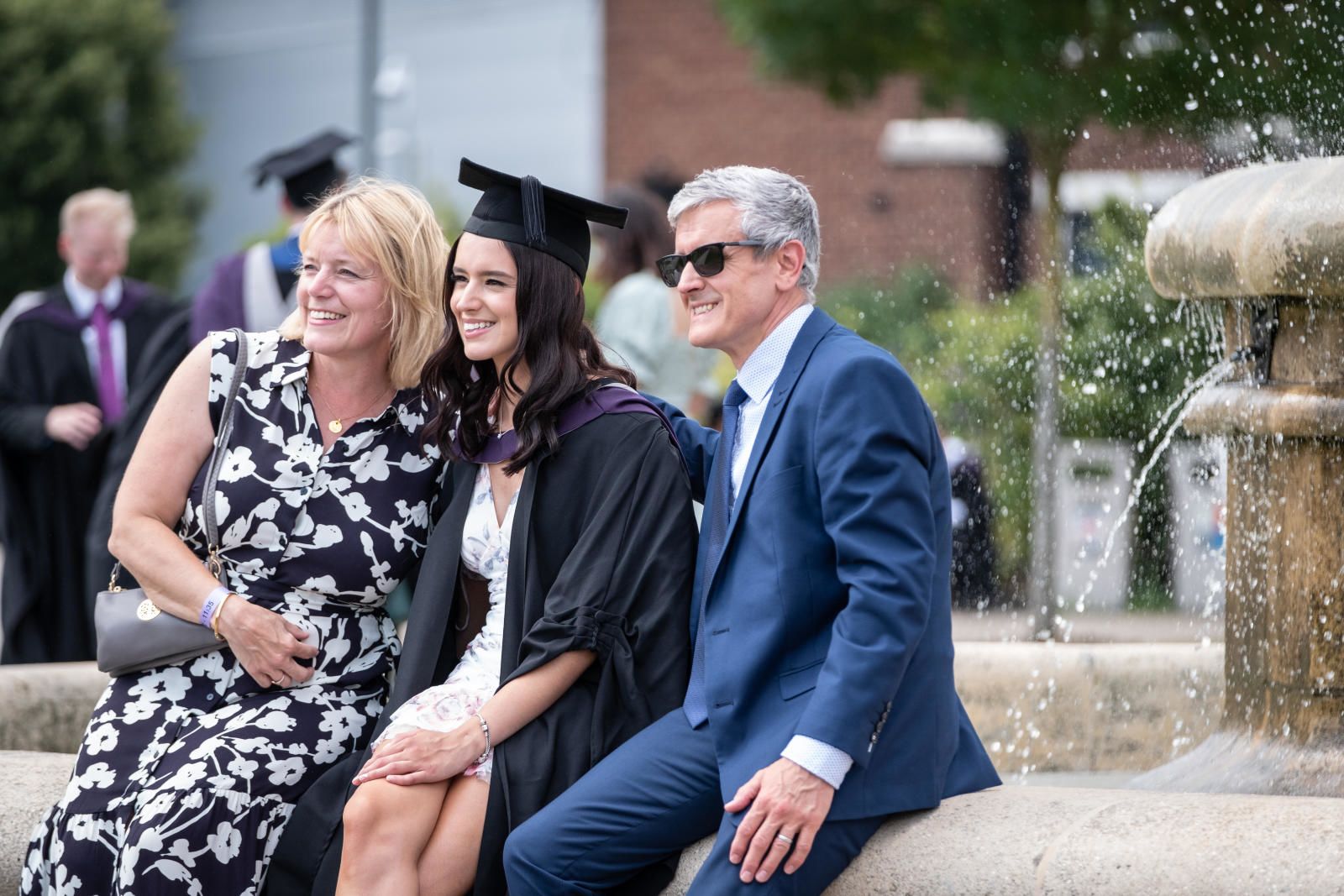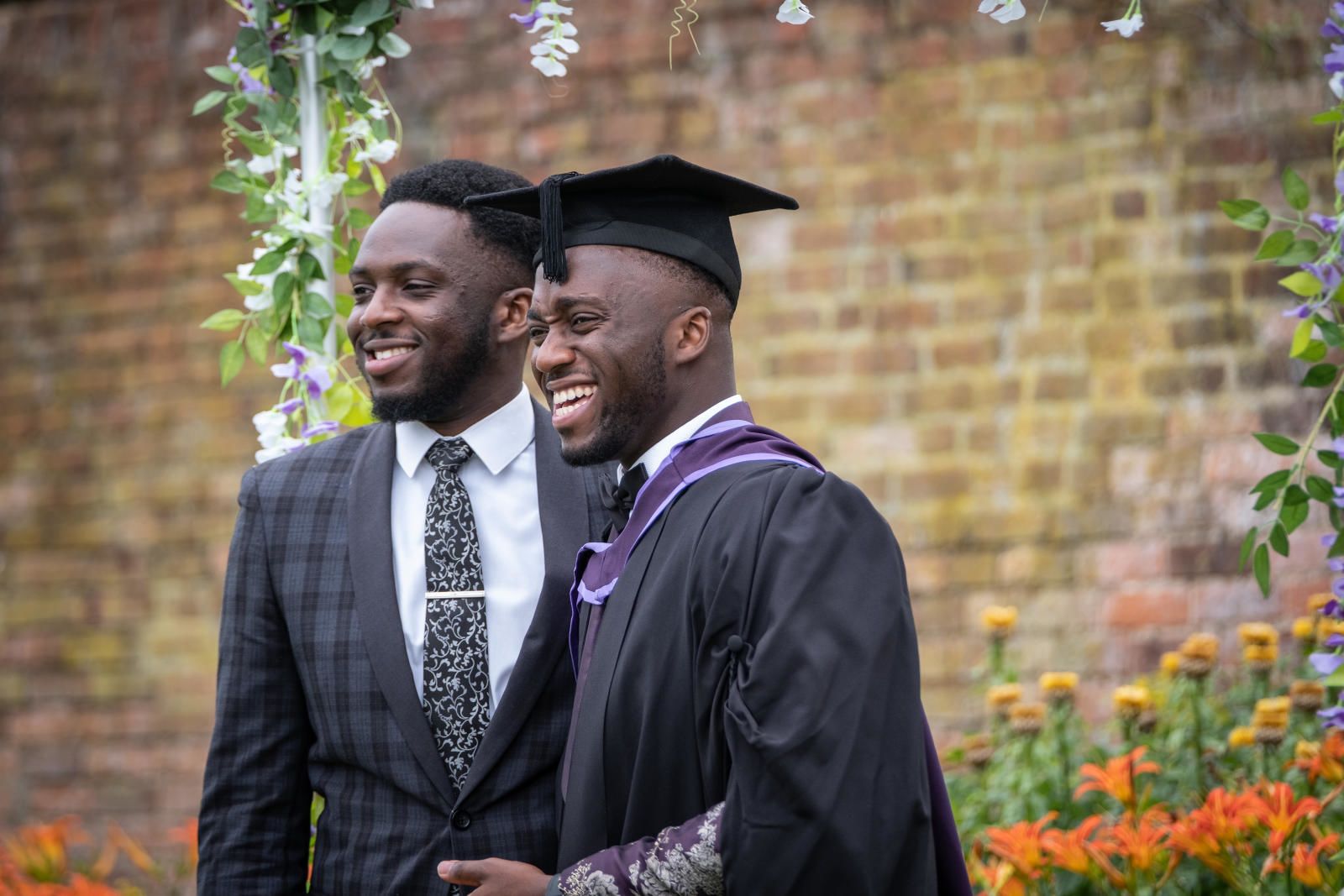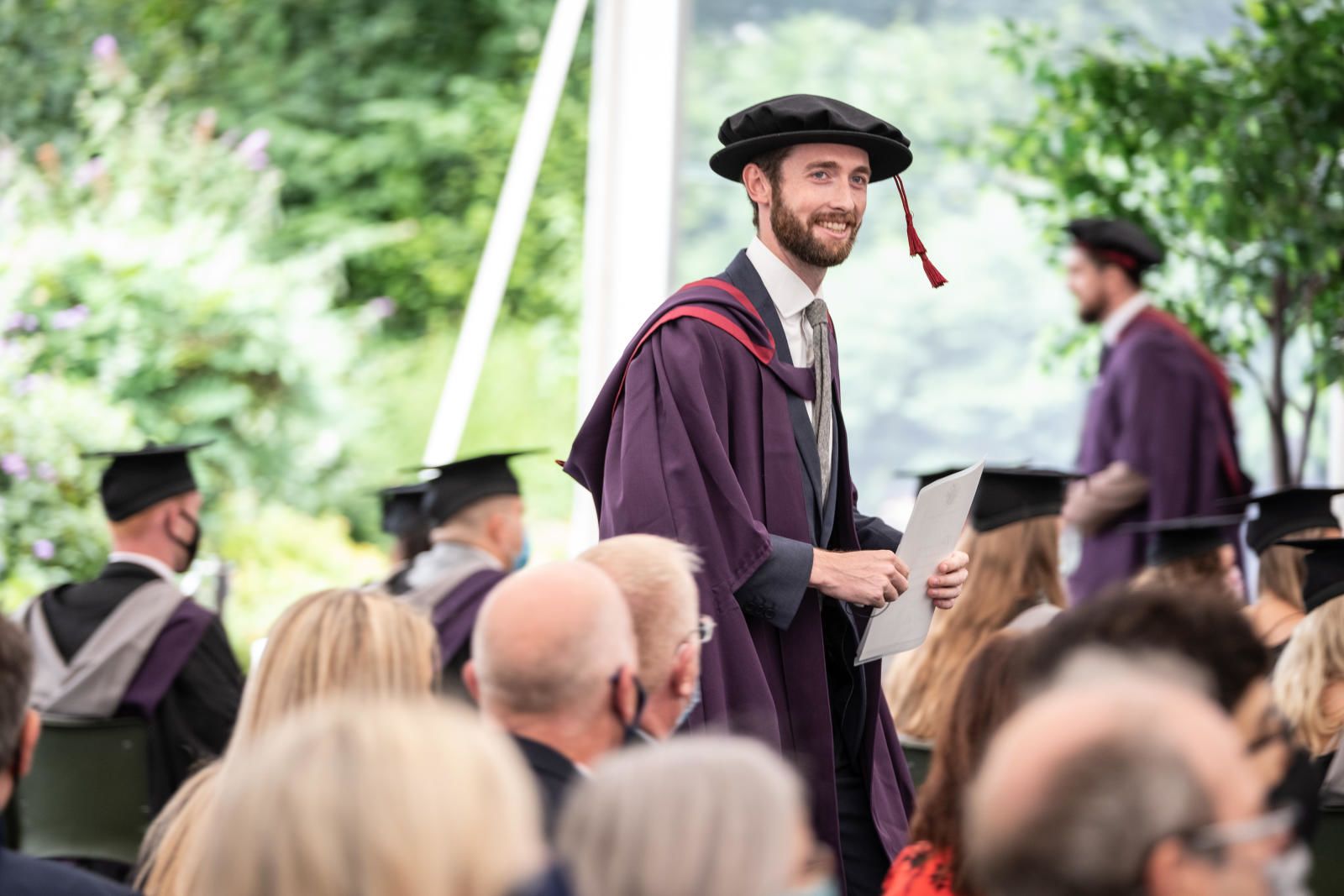 HIGH STUDENT SATISFACTION
The University was ranked second* in England for overall student satisfaction, in the National Student Survey for 2021.
*Based on English HEIs excluding specialists, FECs and alternate providers
---
WORLD-FIRST SLOPE SIMULATOR AT LOUGHBOROUGH
The University announced it will create the world's first large-scale slope simulator, thanks to a £500,000 grant from the Wolfson Foundation, which will revolutionise national and international research capacity in this field, to help build resilience to the increasing environmental risks caused by climate change.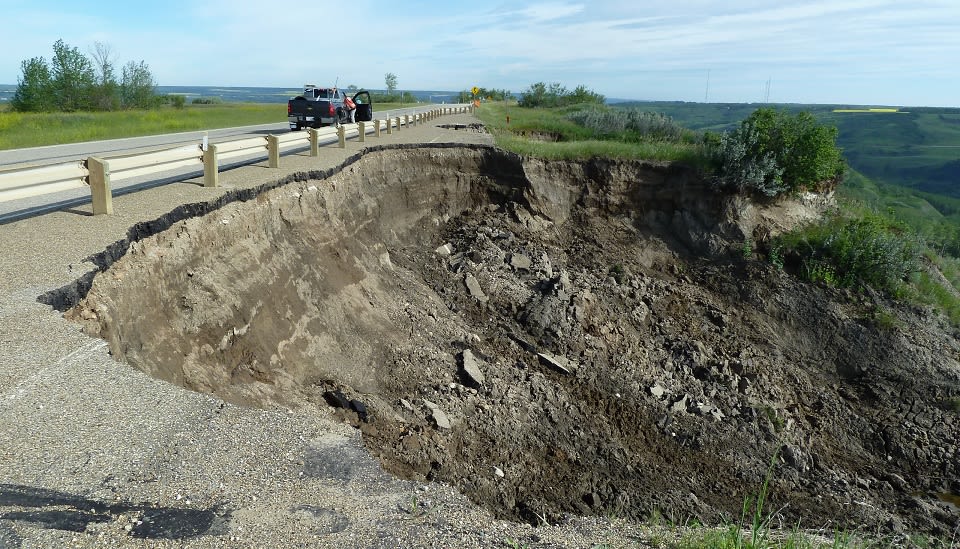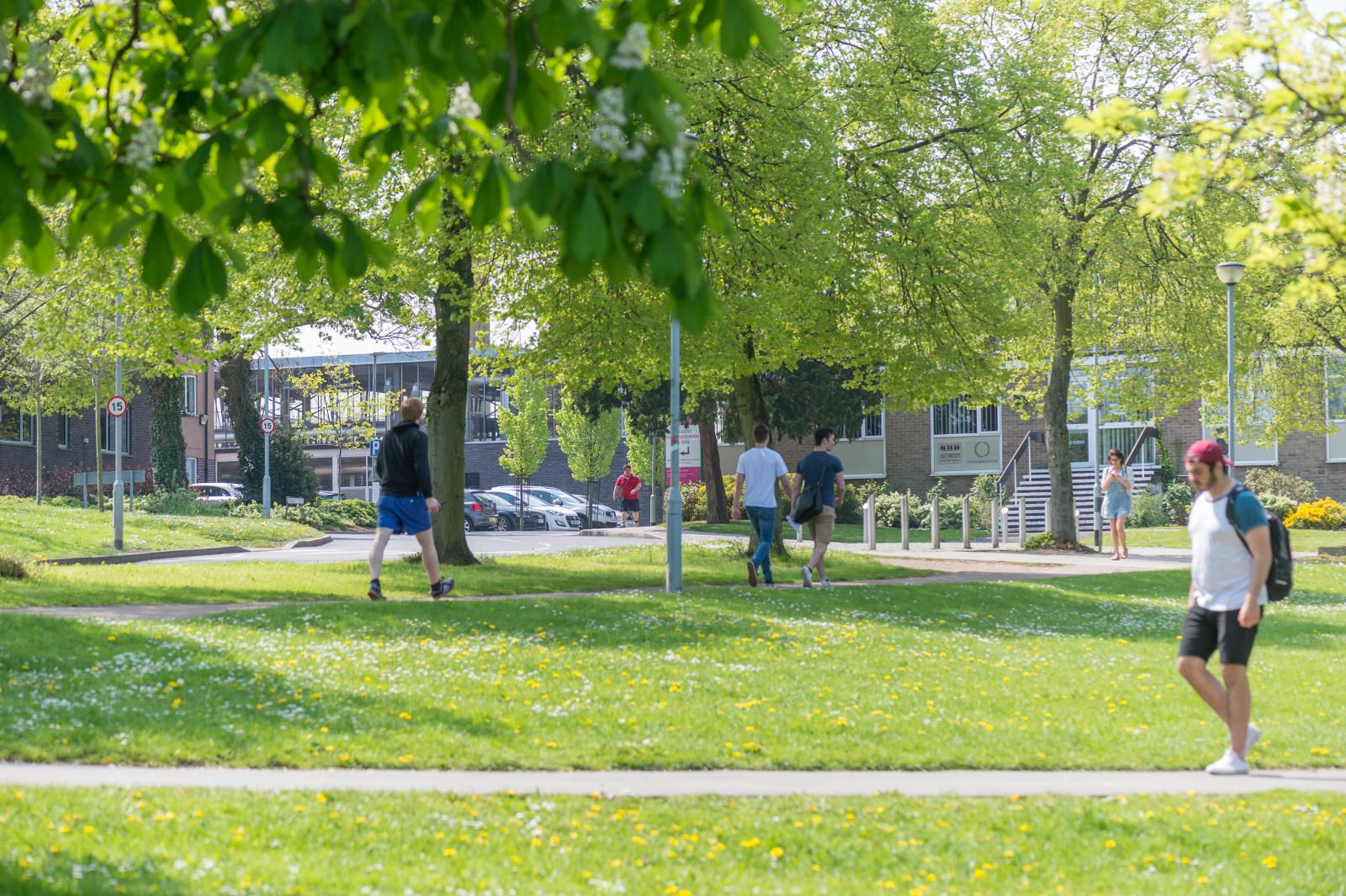 "This is one of the most intriguing and important grants awarded this funding round. It is based around brilliant science and will be one of the only facilities of its kind – not just in the UK but beyond."
Paul Ramsbottom, Chief Executive of the Wolfson Foundation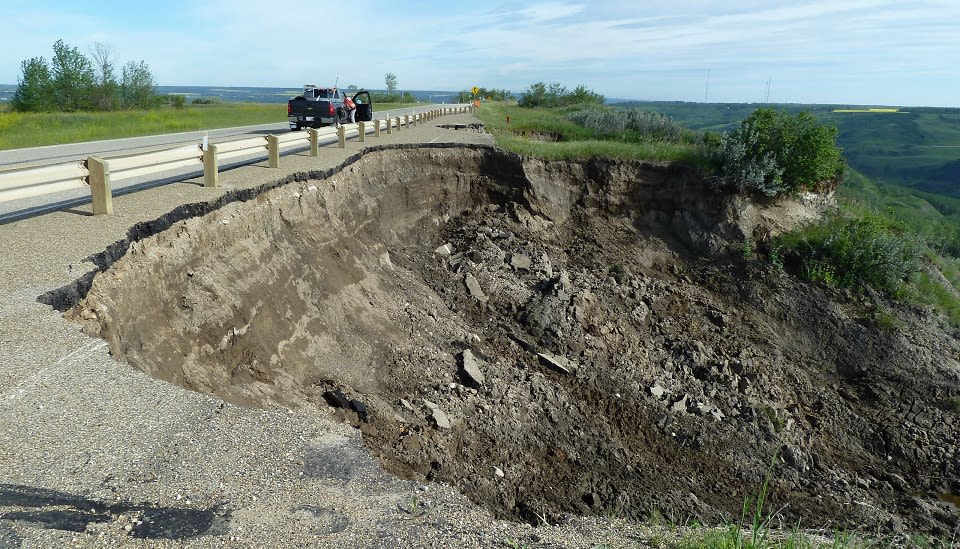 END OF ACADEMIC YEAR HIGHLIGHTS

RESEARCH
£45 million secured in new grants for research

294 new grants secured
for research projects