One year.
One community.

One Loughborough.
What did 2020 bring us?

It brought us new challenges. Challenges that the Loughborough community stood up to.
This review of 2020 shows that, although it wasn't the year anyone anticipated, our incredible community of people continued to achieve so much – some directly related to the pandemic, some not. Our staff, students, partners and alumni rose to the challenge. They adapted. And they proved that even during the toughest of years – together we created reasons to celebrate.
Our expertise is assisting the national recovery
Lockdown caused the immediate closure of many of our laboratory and studio facilities in March 2020. But our work in research and enterprise didn't stop.
Several researchers across the University changed the direction of their work, to provide insight, answers and guidance to one of the biggest societal challenges of present time.
When ok to do so, our quick response to reopening facilities safely was praised across the sector and enabled our vital research to play a full part in the national recovery.
Much of the coronavirus-related research carried out by Loughborough academics has, and will continue to help us to understand what has happened; how people reacted; where we performed well and where we need to reassess to ensure that we learn from this experience.
Quick, effective testing
Academics from the School of Science were involved in early-stage testing focusing on

research breath systems

, to see if COVID-19 infection could be detected in breath. Initial findings from the study have shown how markers or 'breath signatures' via a non-invasive breath test, can be used to rapidly distinguish COVID-19 from other respiratory conditions at point of need, such as an emergency department, a workplace or a care setting, with no laboratory support.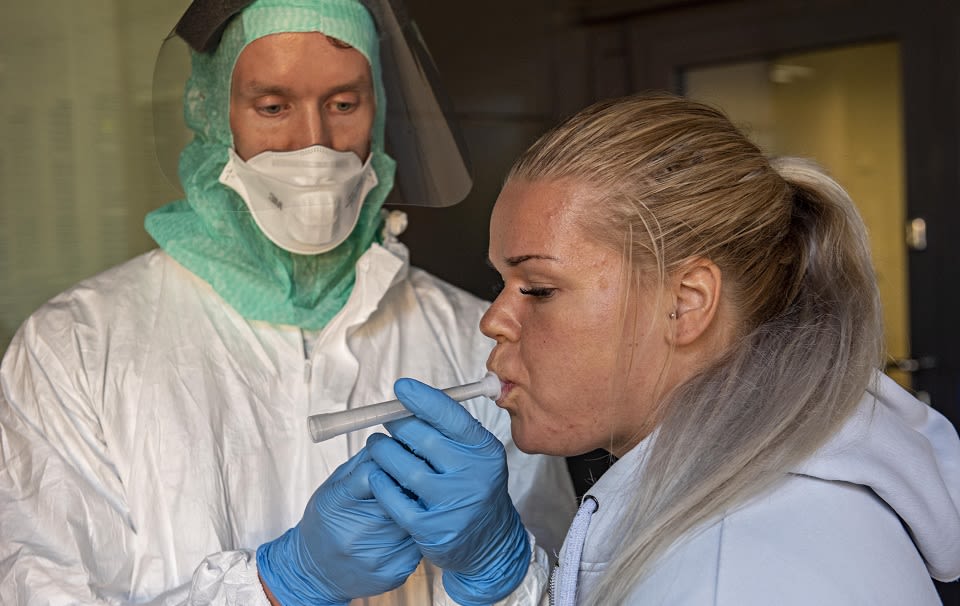 A team of researchers from the School of Mechanical, Electrical and Manufacturing Engineering have been exploring if coronavirus can be detected early in the infection phase through saliva samples. They have been generating data to support their proposed technology and methodology and hope to eventually secure funding to undertake clinical trials.
Another team of researchers within the School of Science are hoping a technology they developed to quickly screen liquids for microorganisms can be adapted

to provide rapid testing for COVID-19

.

The team are investigating whether the unique technology has the capability to provide both coronavirus pre-screening – with results shown in less than five minutes – and a diagnosis – with results shown in less than 20 minutes, from a small saliva sample.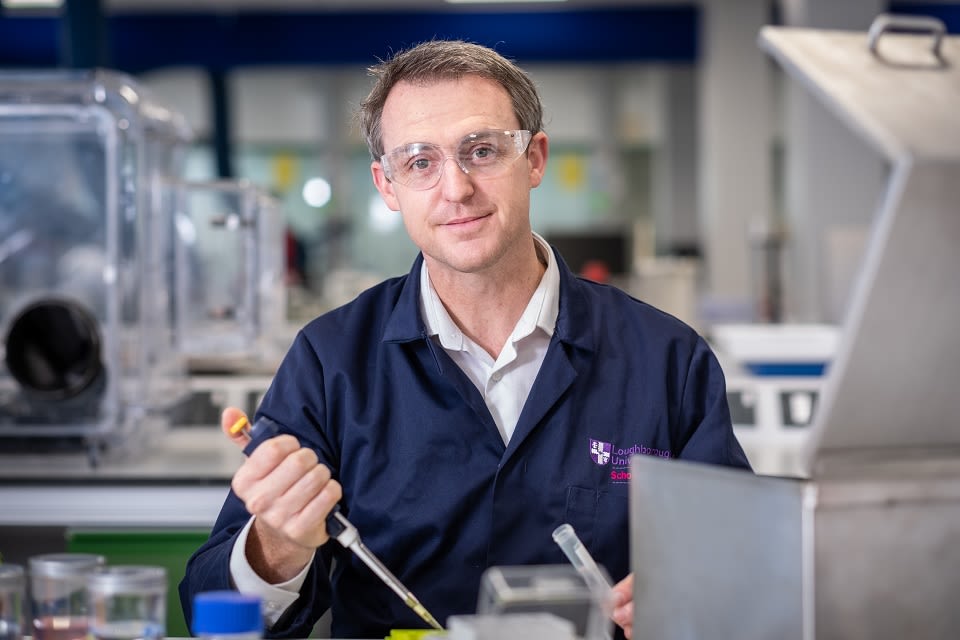 Although vaccination against the virus has now begun, rapid testing for the virus will remain crucial for many months to come and prepares us for dealing with similar incidents in the future.
Lifesaving equipment
At the height of the first wave of coronavirus, the country was in desperate need of lifesaving ventilator machines and some of the UK's largest businesses, including BAE Systems, Airbus, Ford, Renishaw, Rolls-Royce and McLaren, offered to create over 10,000 new devices to aid healthcare professionals.
The School of Design and Creative Arts contributed to national guidance published by the Chartered Institute of Ergonomics and Human Factors, on the usability and testing of rapidly manufactured ventilators, in order to support manufacturers with no prior medical technology experience, to rapidly create ventilators that work as intended, so staff can operate them effectively and safely.
---
"The way the consortium has rallied together to tackle the shortage of ventilators is admirable and critical for providing the best healthcare for people struck down by coronavirus. However, ensuring these machines are designed for practical working conditions in hospitals is essential."
---
Several PhD researchers from the University were also involved in establishing

Shifa Technologies Limited

, an organisation that was set up in response to the pandemic, and has developed a non-electric, non-invasive ventilator that operates on the principles of bubble CPAP (Continuous Positive Airway Pressure). The technology which has already undergone successful usability testing, is intended for use by medical personnel in emerging economies with low resource set ups.
Living with restrictions
Much research has been carried out to measure the impact and management of the social restrictions the country has faced. Insight such as this can support the development of new strategies to reduce infection rates and also help identify groups that are most at risk after the pandemic, and highlight what intervention, development and support is needed going forward.
In July, the University's School of Social Sciences and the School of Business and Economics, were awarded over £100,000 from the Economic and Social Research Council (ESRC), to look at how

ResilienceDirect

(an online private 'network' which enables civil protection practitioners to work together during the preparation, response and recovery phases of an event or emergency) is being used by Local Resilience Forums (LRFs), who are responsible for deciding how to respond to localised COVID outbreaks.
Researchers from the School of Sport, Exercise and Health Sciences

coordinated the UK stage of

I-CARE (International Covid-19 Awareness and Responses Evaluation)

, a worldwide survey

to provide ongoing information about how people are responding to government messages and strategies, and what impact social distancing has had on the progress of the pandemic.
Technology to take us forwards
Graduate startups have been working to adapt and develop technology to support society in recovering from the pandemic.
Protecting the vulnerable:

Alcuris' Memohub®,

technology that helps prolong the independence of vulnerable individuals, was

selected for Techforce 19

– an NHS and government-led initiative to find digital solutions to support the vulnerable, elderly or self-isolating during the pandemic. The technology, founded on campus by graduate Alex Nash, was one of only 18 innovations chosen from 1,600 applications for fast-track testing and has since been selected as one of six companies for the

GovStart initiative

to help public services build back better post COVID.

Memohub®

is the only telecare system that combines a certified social alarm system, activity monitoring, health device integration and carer logging in a single product.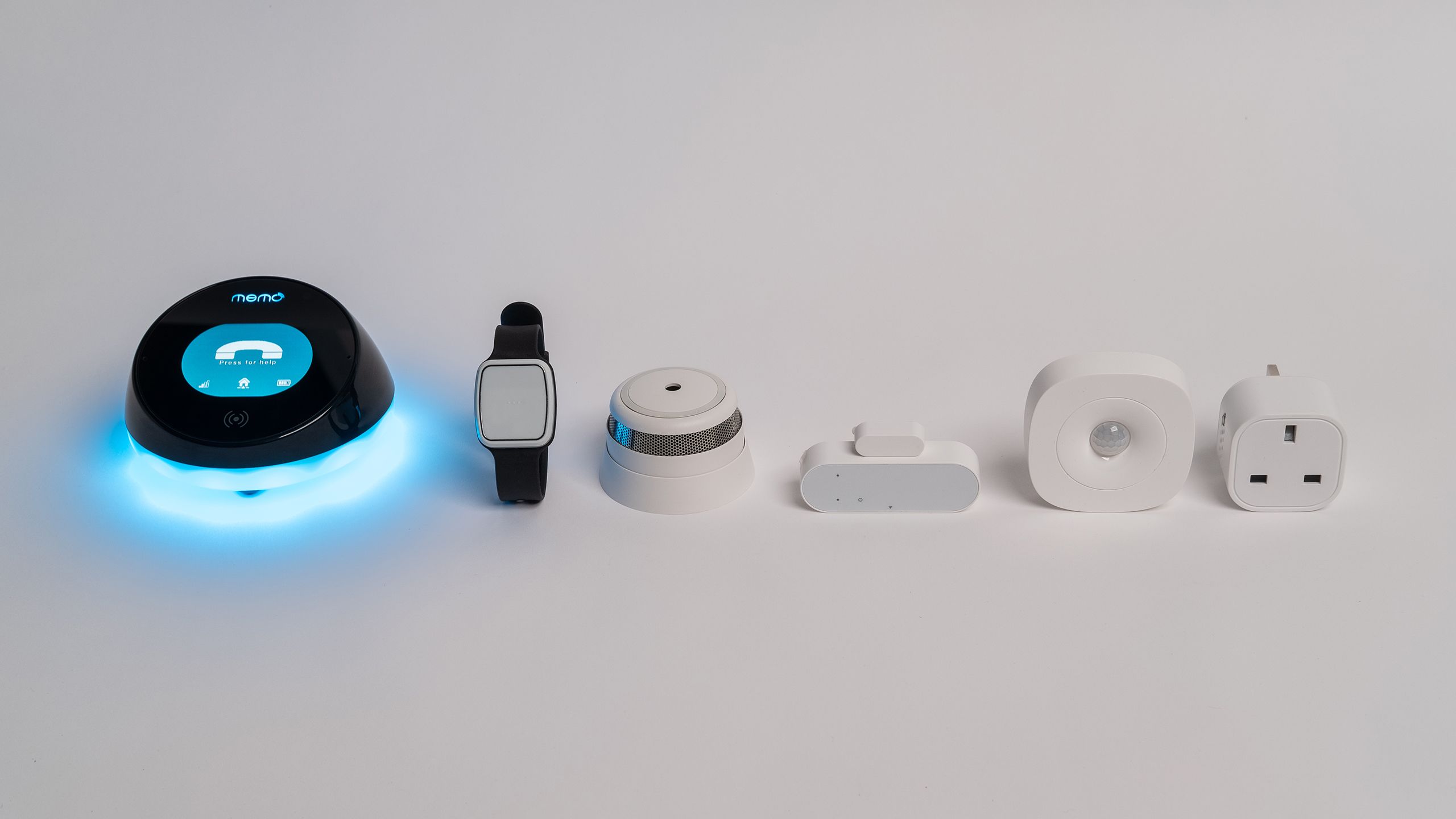 Memo, the advanced home monitoring service to support older or vulnerable individuals.
Memo, the advanced home monitoring service to support older or vulnerable individuals.
Item 1 of 1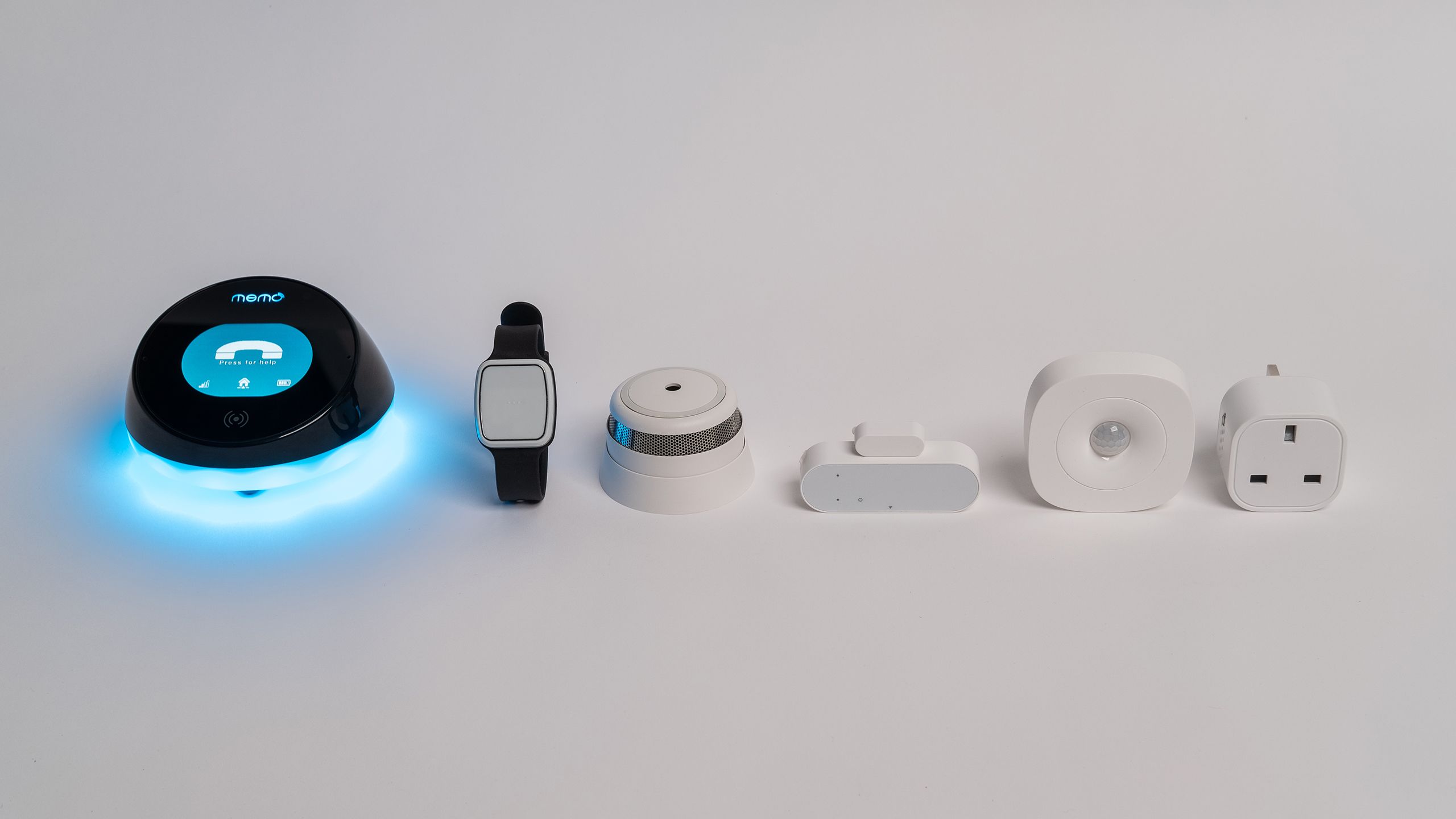 Memo, the advanced home monitoring service to support older or vulnerable individuals.
Memo, the advanced home monitoring service to support older or vulnerable individuals.
Controlling your breathing:

Analytics platform

SPYRAS

– another London-based startup supported by the University - created a 'Smart Mask' that displays respiratory information in real time. Using SPYRAS paper sensor technology, the mask aims to provide users with actionable information about their respiratory function, to improve the user's health and indicate abnormal breathing trends.
---
"The team suggested in March that we should place one of our sensing technologies directly into the filters of masks to track respiratory rates. We created a concept video of an early prototype for social media which really captured people's imagination and made us think this wasn't such a crazy idea."
---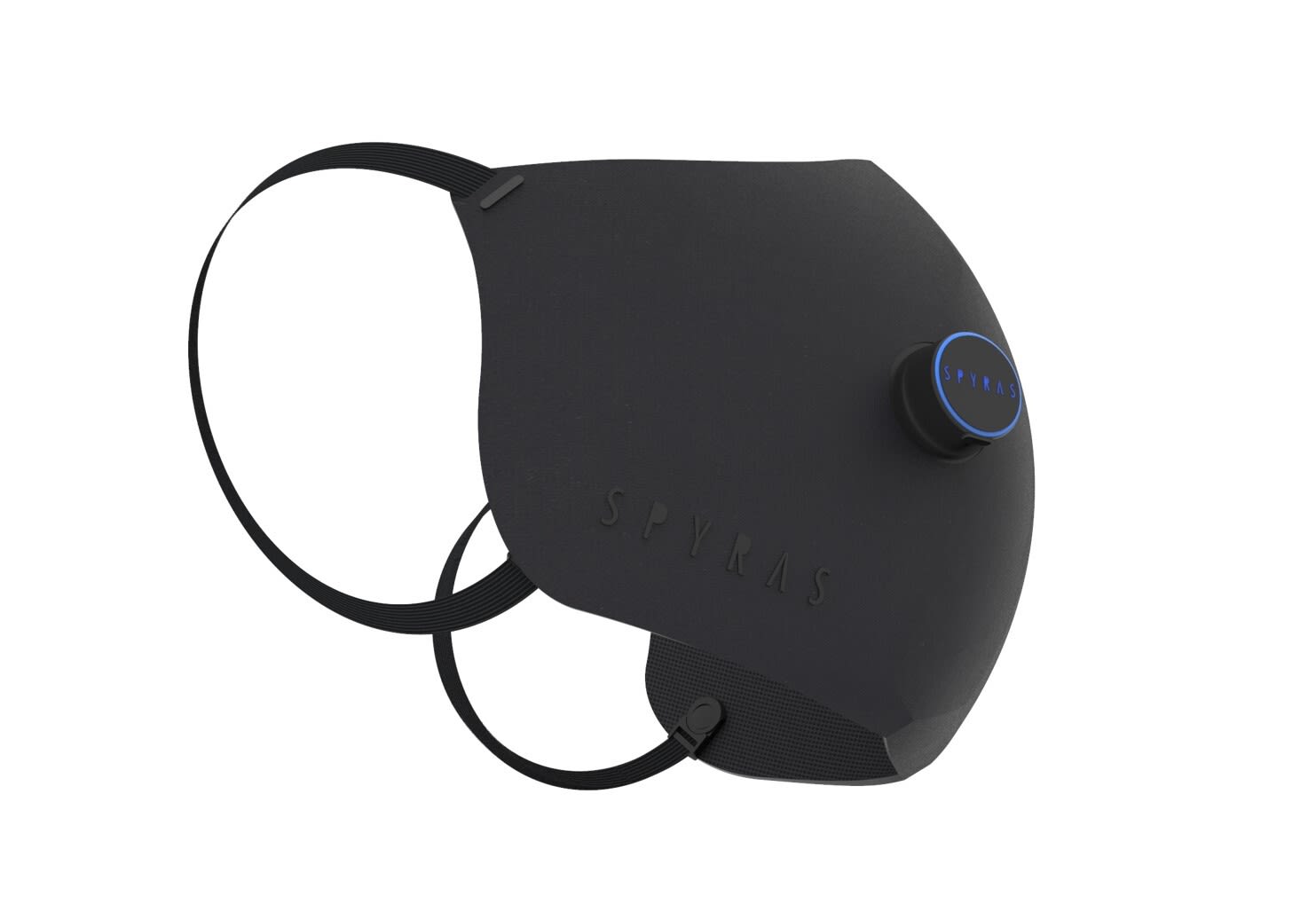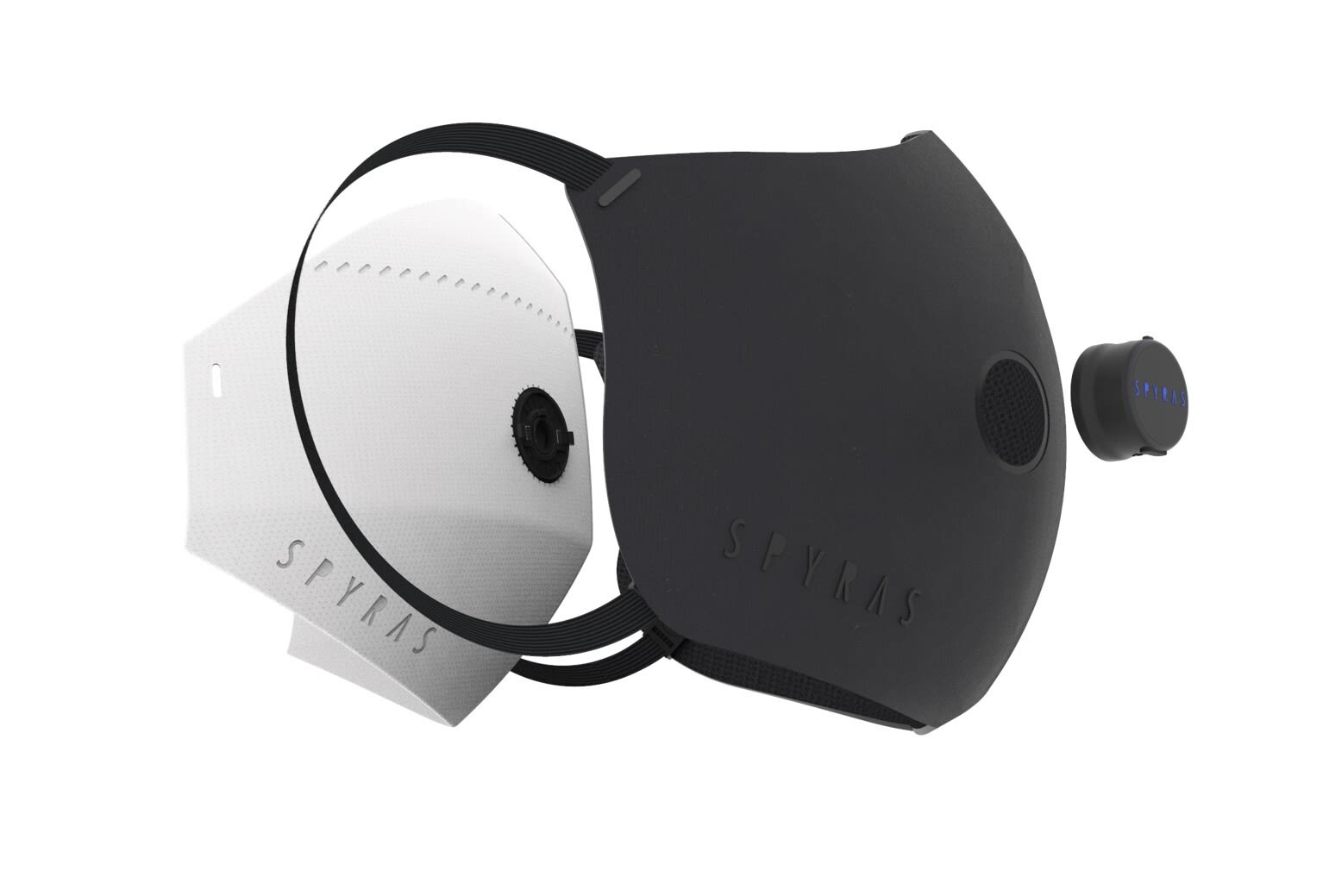 Item 1 of 3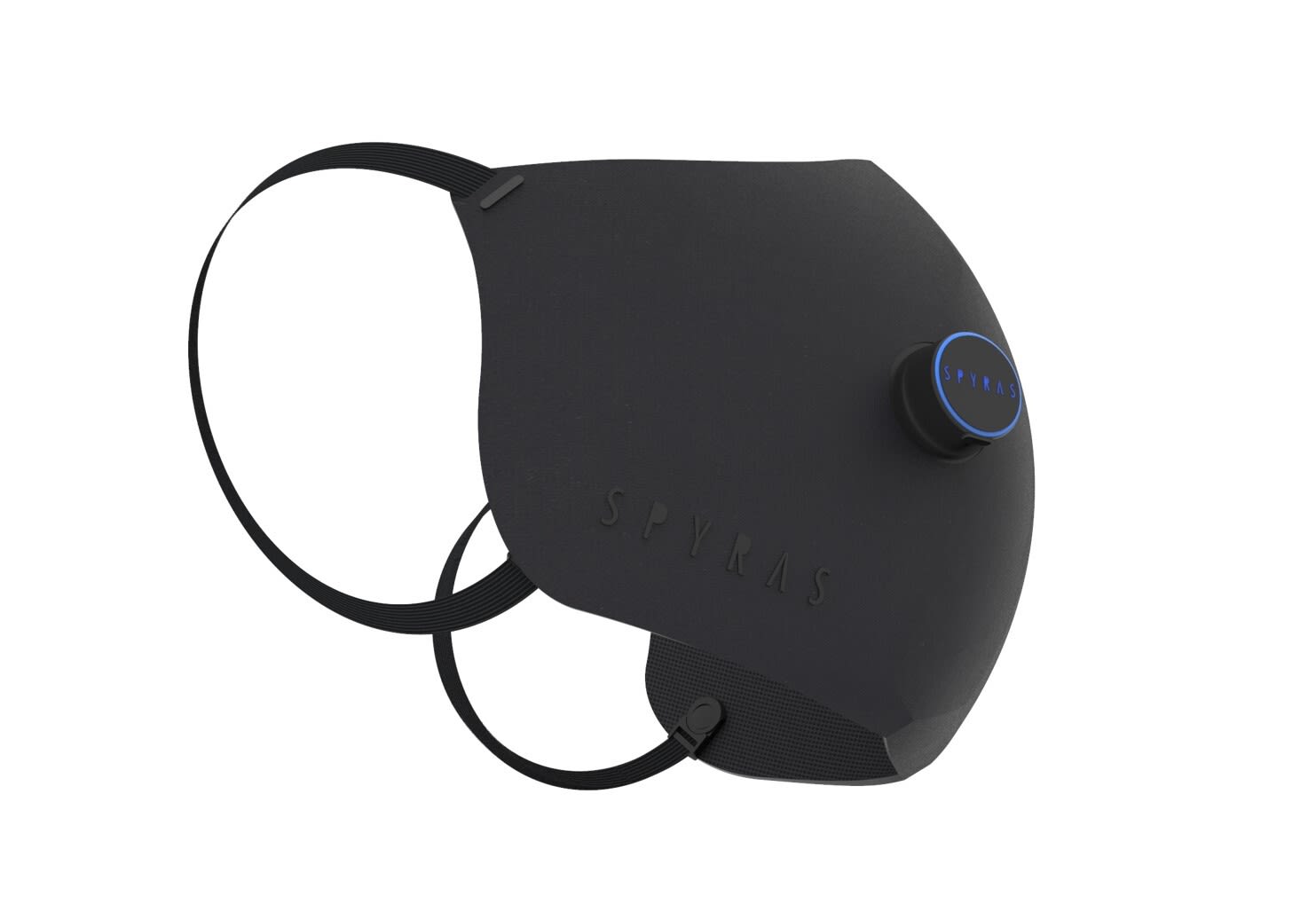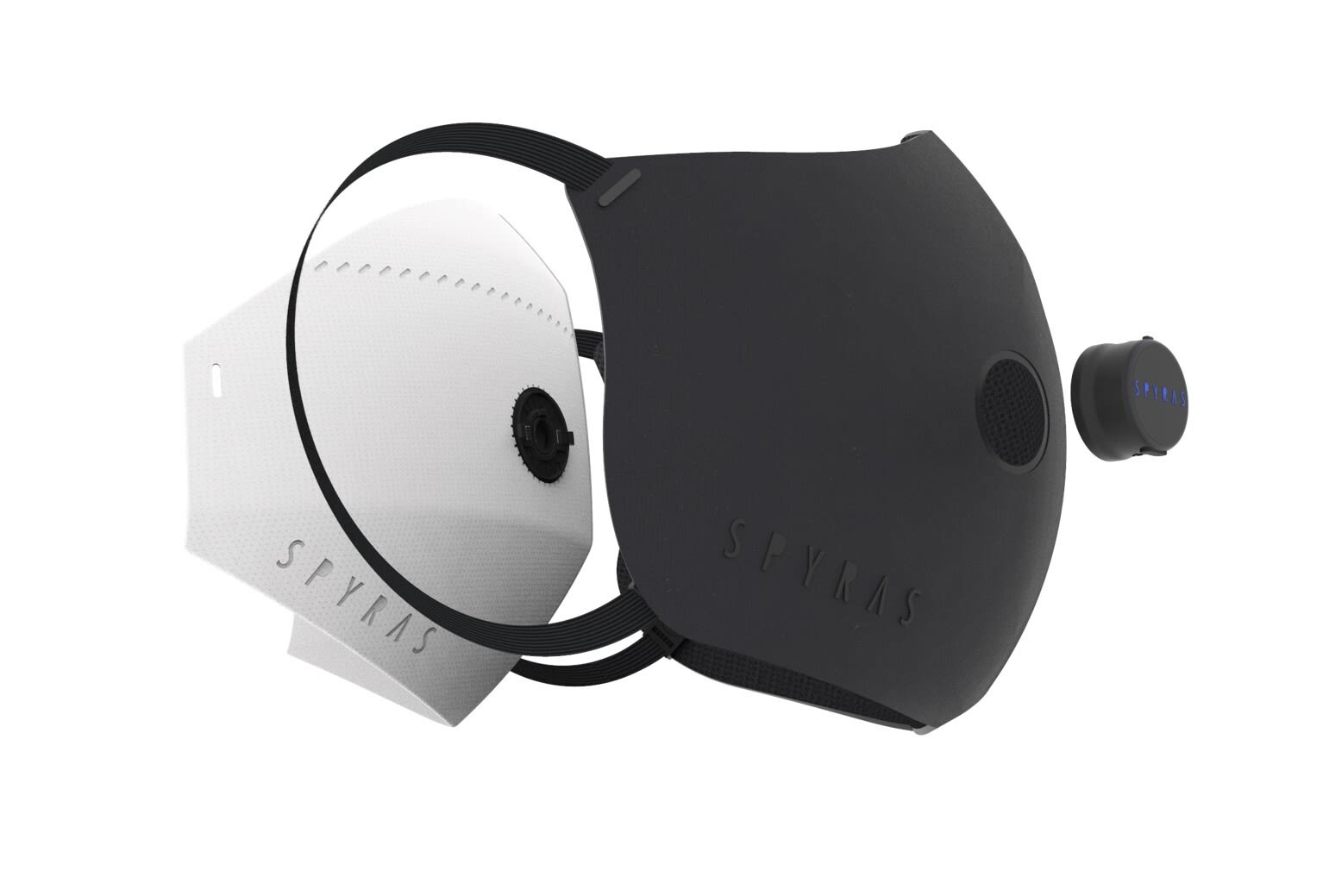 We supported the frontline fight
Vital protection
Personal Protective Equipment (PPE) has been crucial over the last 12 months. It has protected us all. From key workers that are exposing themselves to the virus daily, to members of the public looking to protect themselves and others, when going about their everyday lives.
During the first period of lockdown, when PPE wasn't as readily available, it was vital that any available equipment be directed to those that needed it.
PPE supplies, including spare gloves, face masks and disposable aprons, were collected from across the main Loughborough campus and donated to support NHS workers at Loughborough Hospital.
Colleagues from across the Wolfson School of Mechanical, Electrical and Manufacturing Engineering, the School of Design and Creative Arts, the School of Science, and the Research and Enterprise Office utilised their 3D printing capabilities to produce thousands of frames, visors and mask attachments for various NHS Trusts, GP surgeries, and care homes.
Loughborough University London worked with a local manufacturer, Hobs 3D, to produce masks for Camden and Islington NHS Foundation Trust.
---
"We are extremely fortunate to have the equipment and skillset to make a real difference to members of our NHS. We are now able to manufacture 1,000 masks a day and we will keep manufacturing whilst we have materials and a demand for the product. We're just glad we can help our amazing NHS workers."
---
Testing times
The sheer scale of the pandemic meant that testing for the virus was initially an enormous challenge across the country.  
Teams and individuals across the University supported the effort to increase testing for the virus, as well as the analysis of swab samples, by identifying, loaning and donating resources, equipment and skilled personnel from the University, to support the implementation of testing centres across the UK.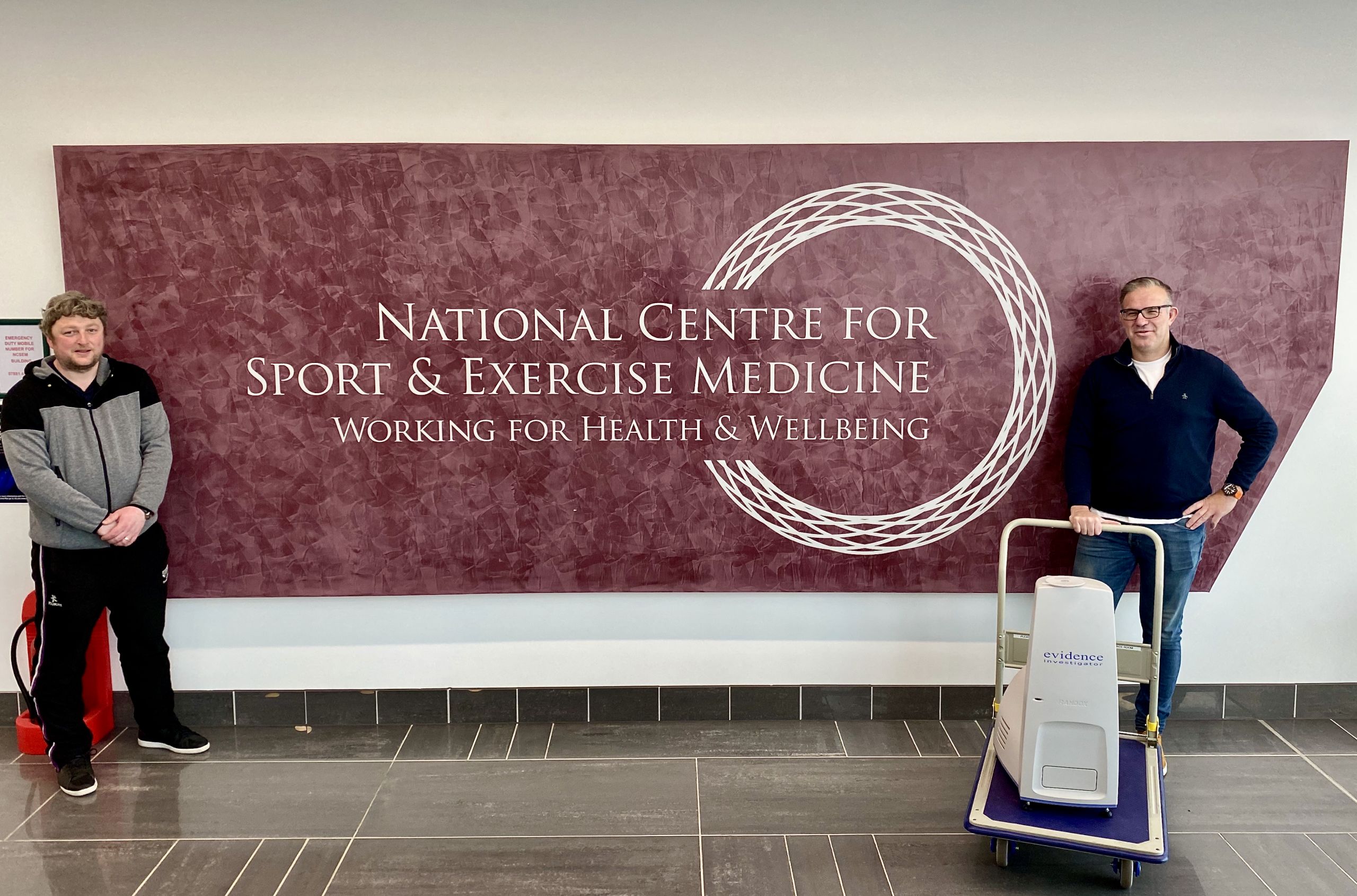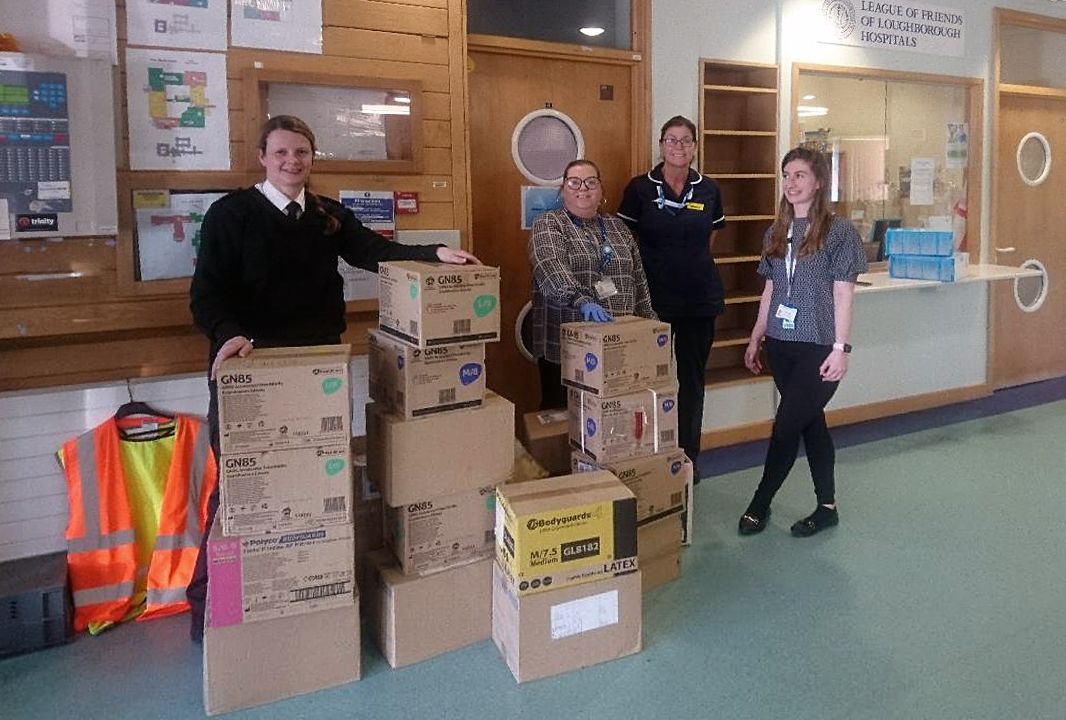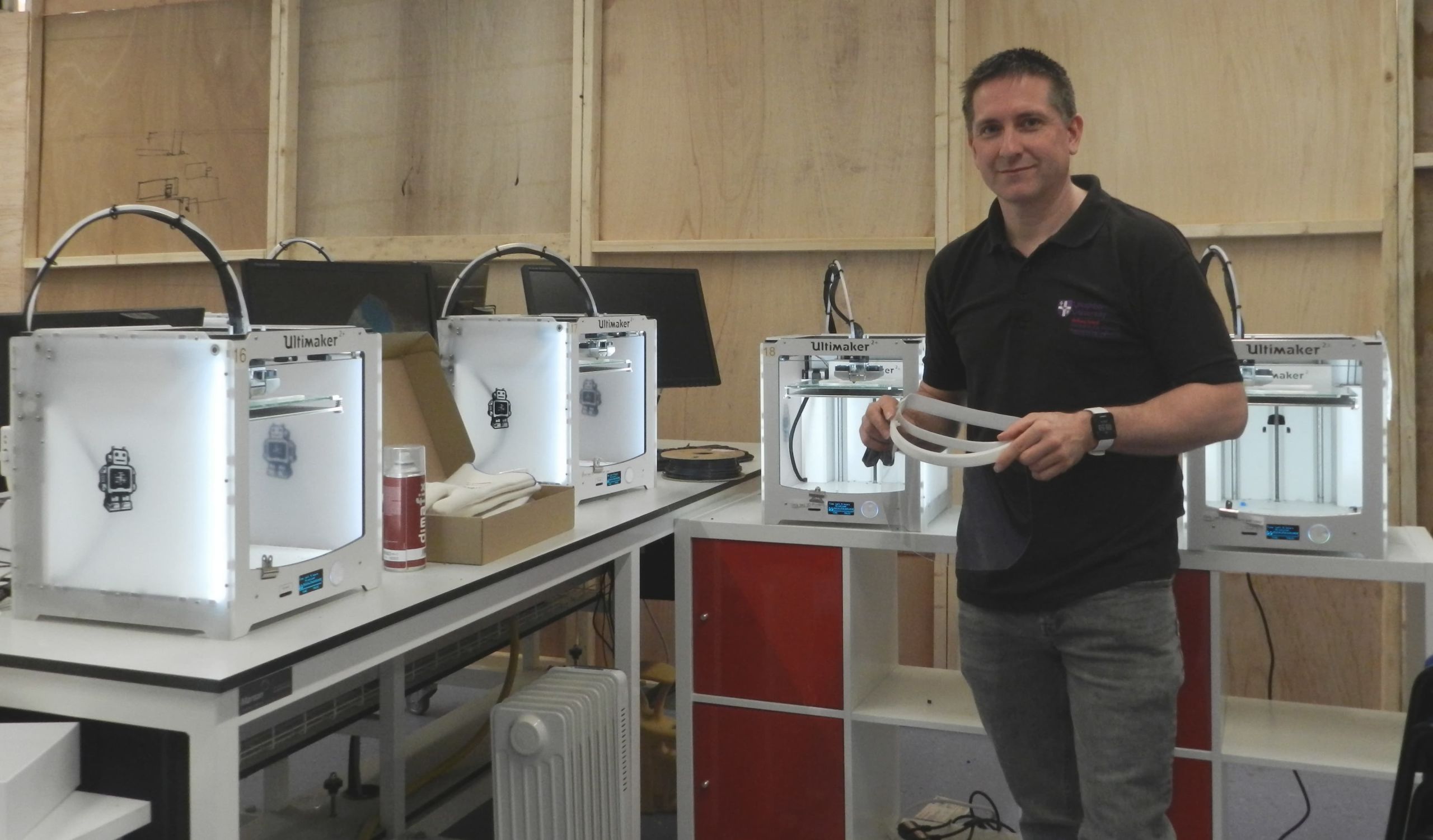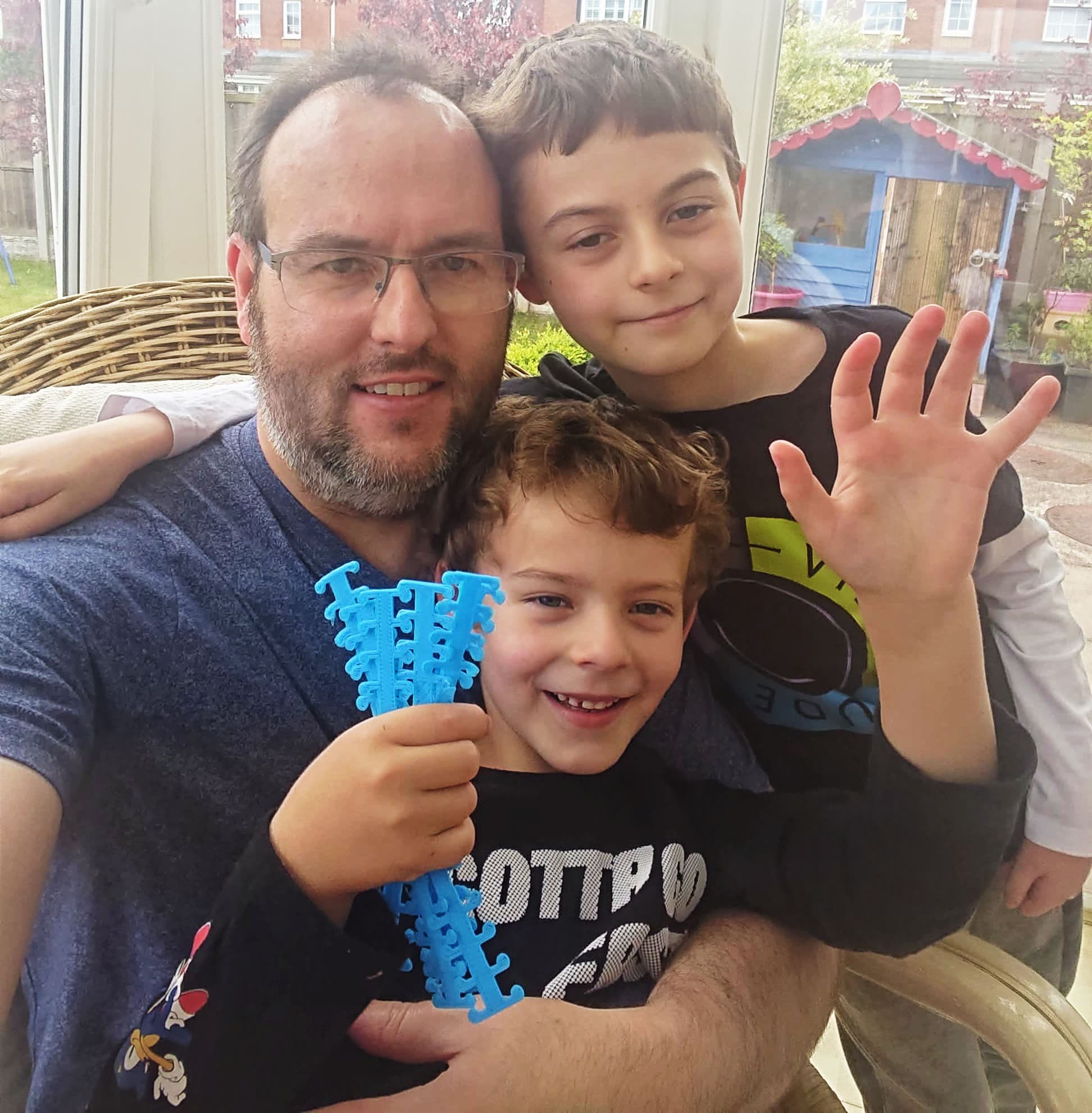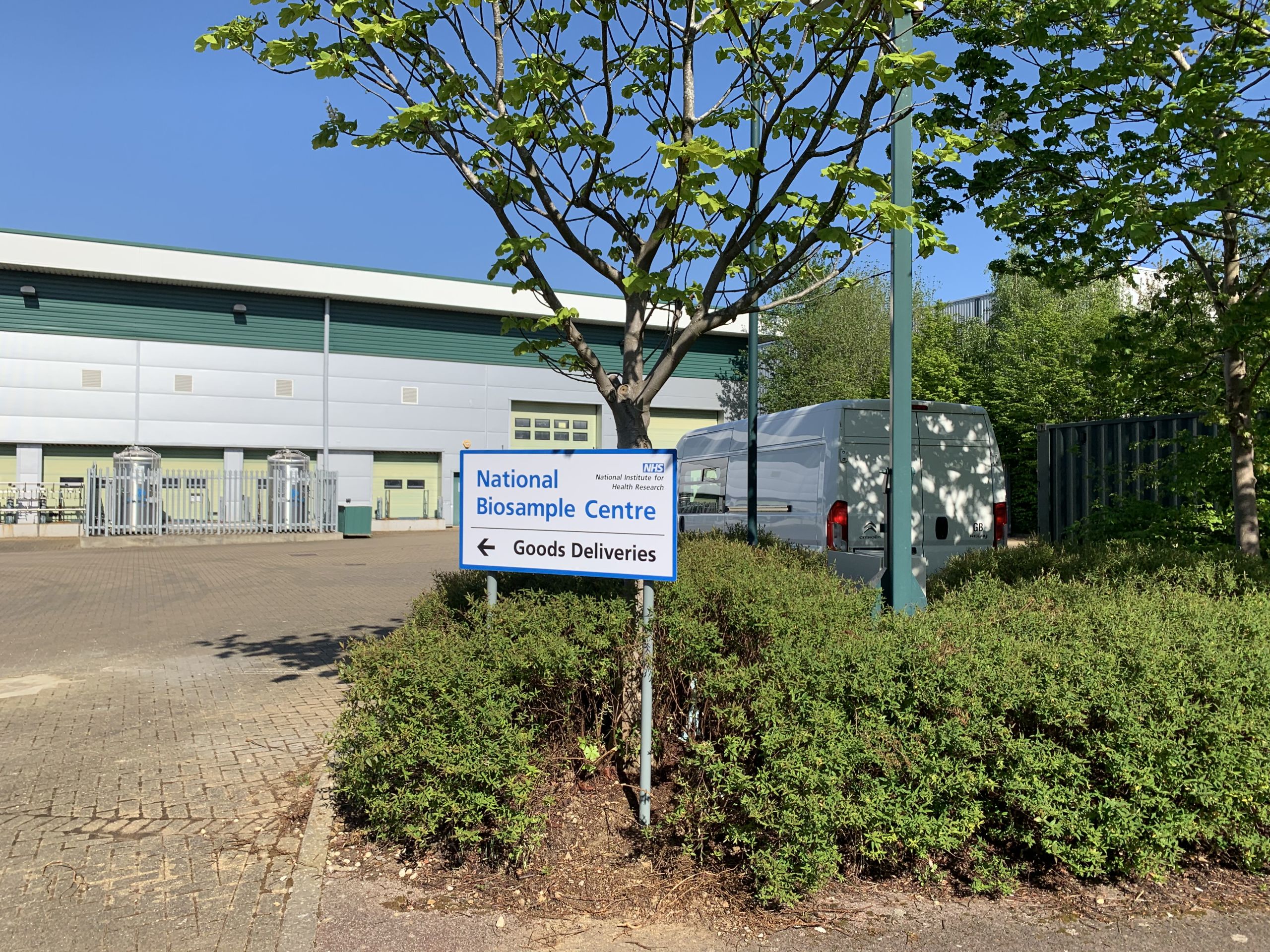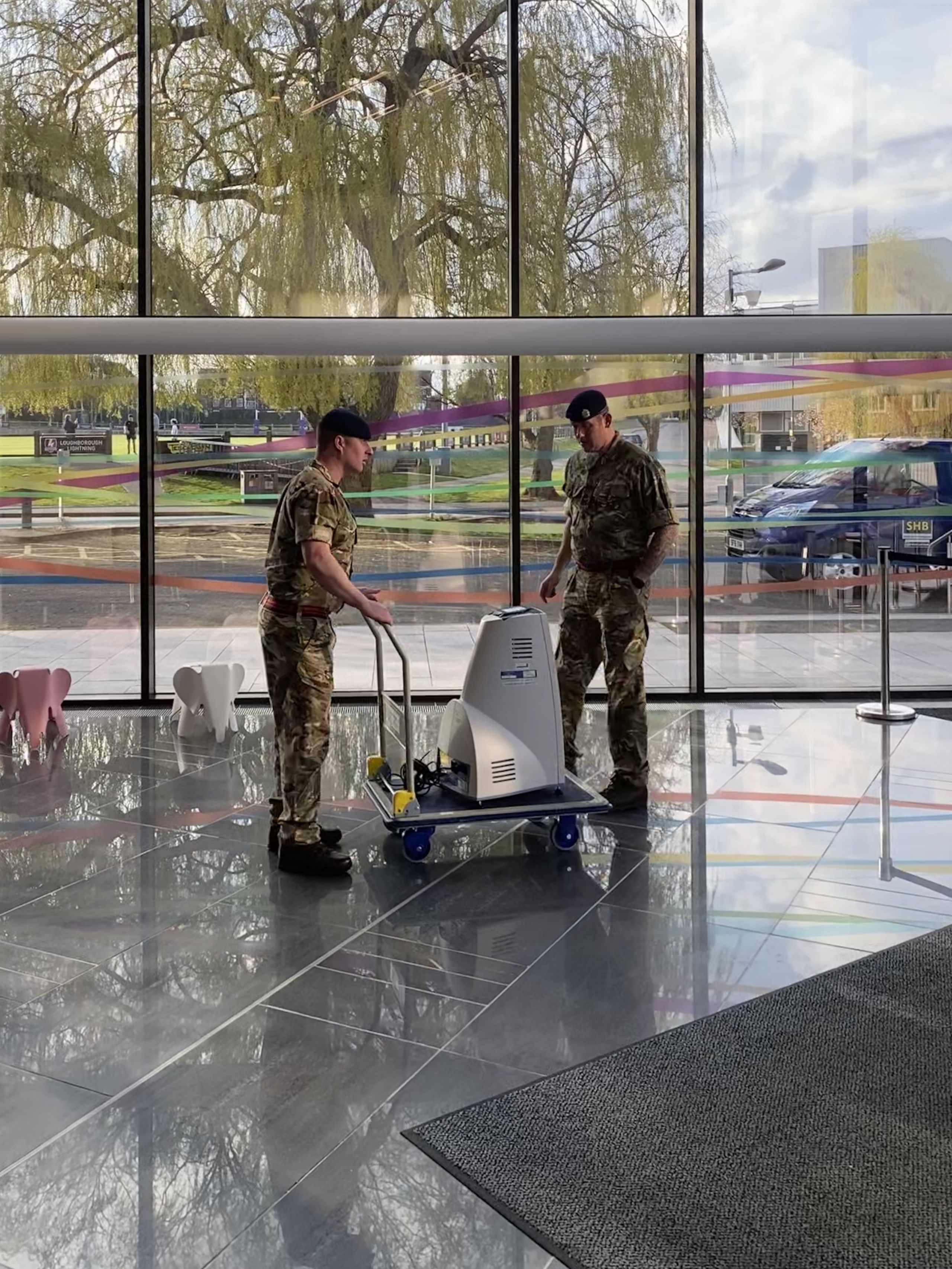 And has continued to tackle other global challenges
Although tackling coronavirus has been the key challenge for most of the world during 2020, that does not mean that the global challenges we faced previously have disappeared. Ongoing critical research at Loughborough has continued to tackle the issues we face as a society.
Managing natural disasters: Previsico, the developers of cutting-edge flood forecasting technology FloodMap Live, partnered with the Cabinet Office to integrate the technology into the department's ResilienceDirect platform - a world first for an emergency planning system. Developed from over 20 years research at Loughborough, the technology will allow emergency responders to understand which access routes may be affected by surface water during high rainfall events, saving vital response time. Since launching in 2019, the spinout, which is headquartered at Loughborough University Science and Enterprise Park, has raised over £1.5 million in investments, created 17 jobs and is scaling the technology with global partners, including the world's largest insurance market in the United States.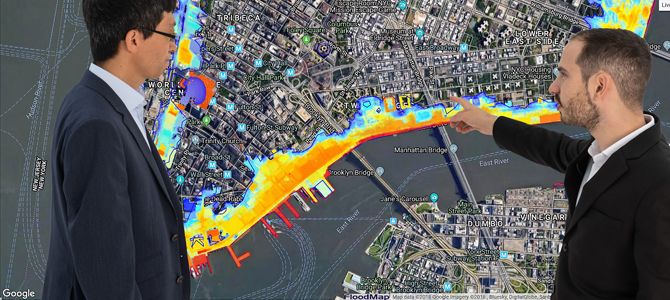 Sustainable cooking: In early 2019, the University was named as the lead partner, alongside the World Bank, on the £38.4 million Modern Energy Cooking Services (MECS) initiative, which sets challenge funds to help find innovative and clean alternatives to charcoal and wood suitable for the developing world. During 2020 funding was awarded to 14 projects, across nine countries in Africa. All the projects awarded support under this challenge fund focus on electric cooking appliances and their acceptance to both users and those managing the delivery of grid and off-grid electricity.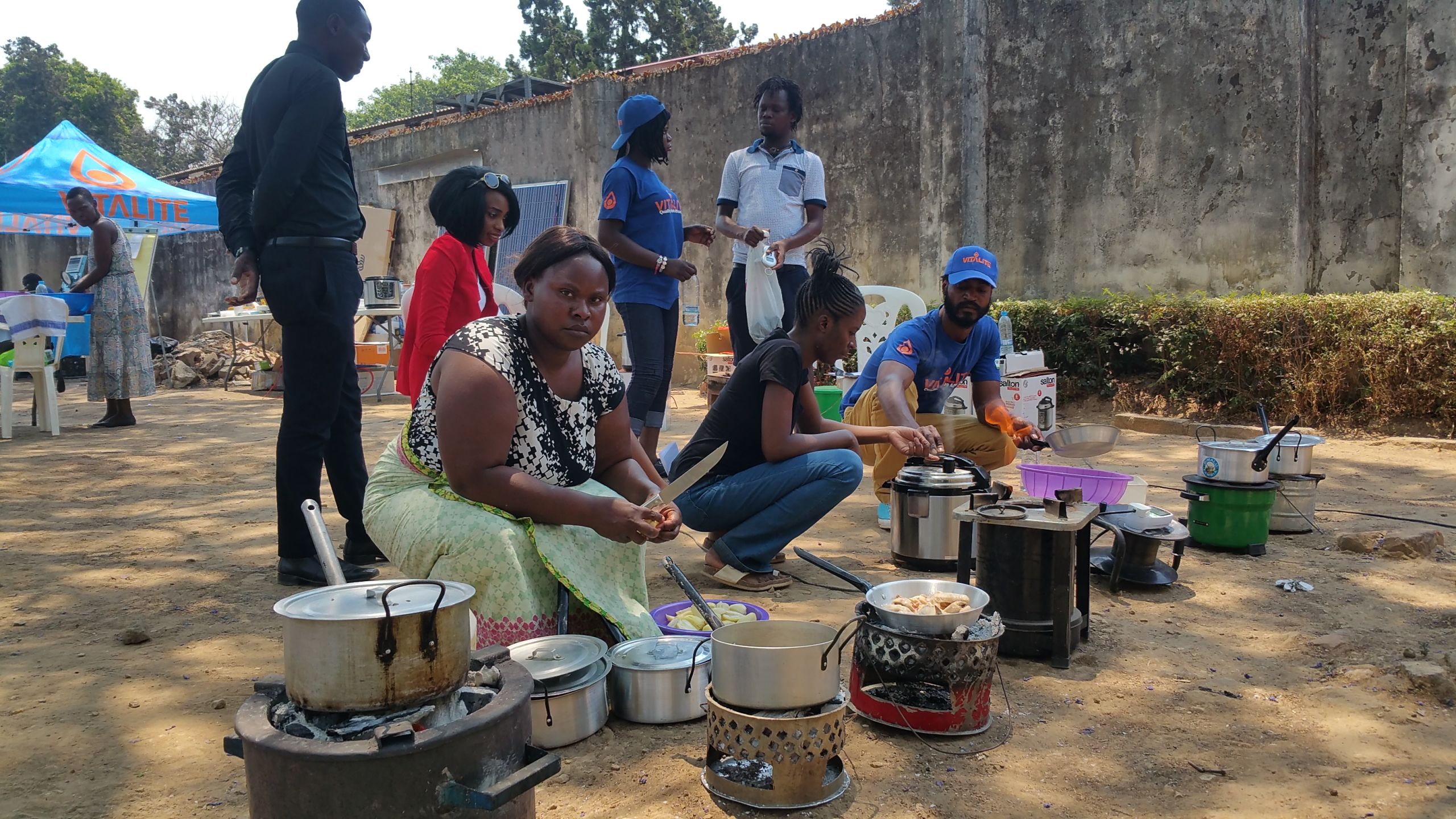 Boosting maths education: The University's Centre for Mathematical Cognition (CMC) launched during 2020, and will work to boost the UK's poor understanding and skills in the subject area, which is currently estimated to cost the UK economy up to £33 billion every year.
Tackling plastic waste: Towards the end of the year, the University was awarded around £1 million to help tackle waste plastic in the UK. The Perpetual Plastic for Food to Go project (PPFTG) will develop, prototype, and evaluate a novel circular business model that combines smart-technology enabled products and services to reduce the environmental, societal, and economic impact of food to go packaging.
We adapted to a new way of working and learning
In March, almost overnight, life at Loughborough switched online. Teaching went virtual and staff worked remotely from home. It was a big adaption for everyone, but the Loughborough community made it work.
Our incredible academic teams ensured that our students' learning experience was not impacted, delivering the final part of the 2019/20 academic year completely online.
All lectures and learning resources were made available to our students through Learn, our virtual learning environment.
IT supported both staff and students to ensure they had the software they needed to deliver and receive teaching in this way, including remote access to PCs on campus, so that students who needed access to specific software were still able to complete their work.
All assessments were adjusted to be delivered online.
Essential support services such as the Library, Students Services, Counselling and Disability Service, all continued to support our community online.
Loughborough Sport provided home workout ideas and continued to support our athletes with online coaching and training plans.
Our hugely popular open days went virtual and gave over 5,600 prospective students the opportunity to experience life at Loughborough.
After careful planning, our campus tours resumed in early July, allowing over 1,000 students to visit and experience our campus safely.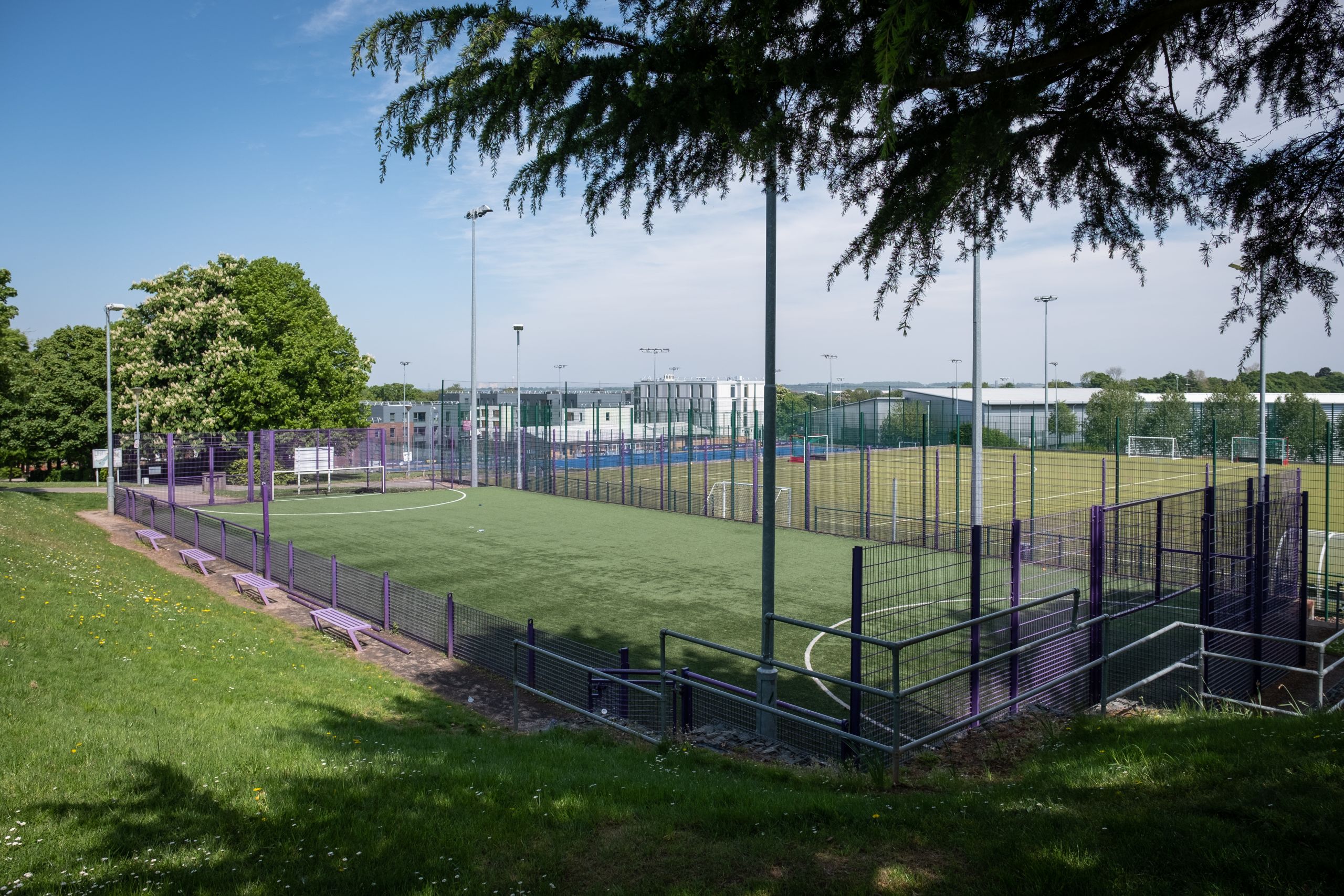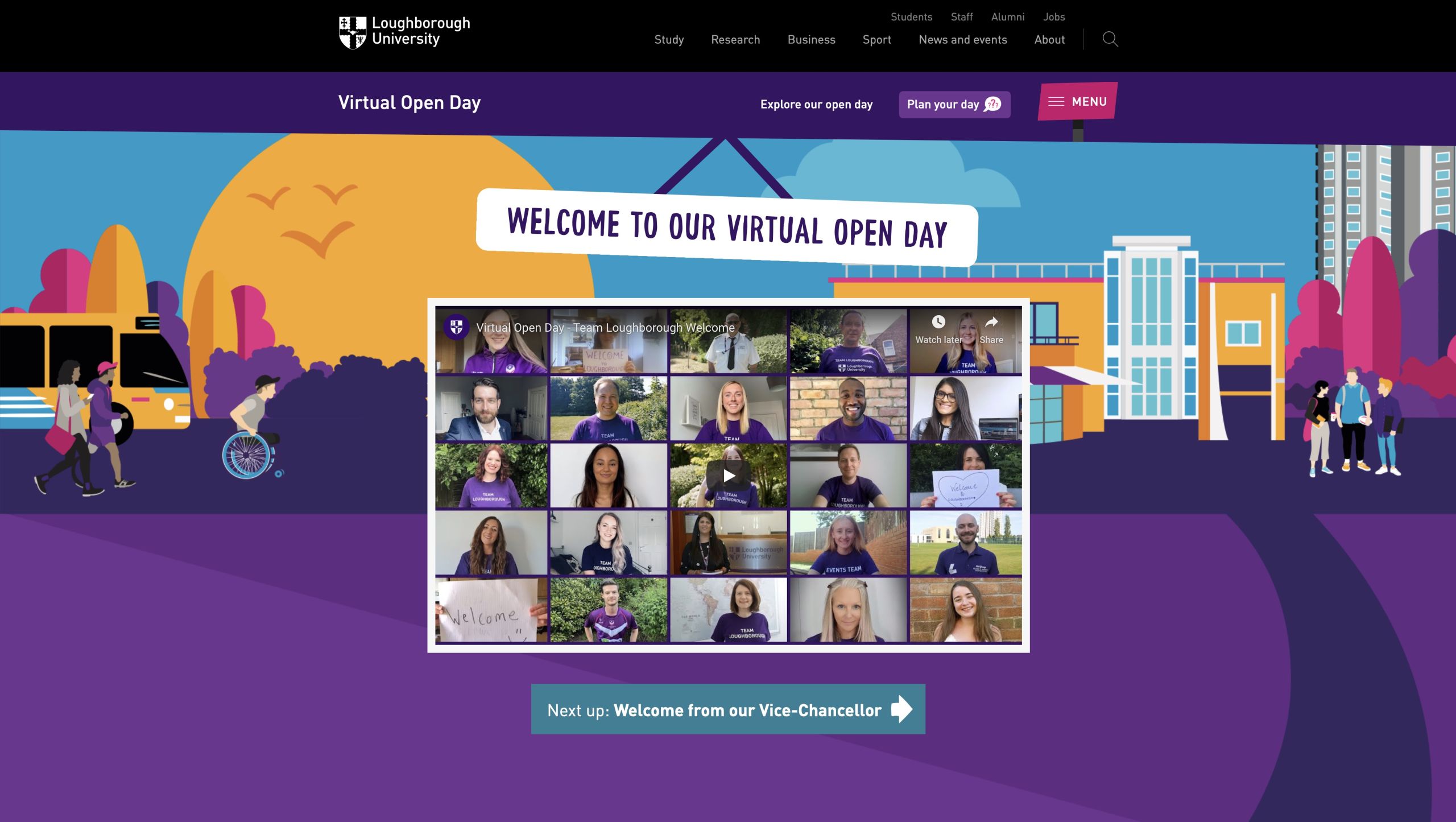 We supported each other
Supporting each other was essential during 2020. And it's something that the Loughborough University community do so well. From support for mental health and wellbeing, to hot meals and fundraising for financial hardship, so many members of the Loughborough community contributed and benefitted from the support that was provided during 2020.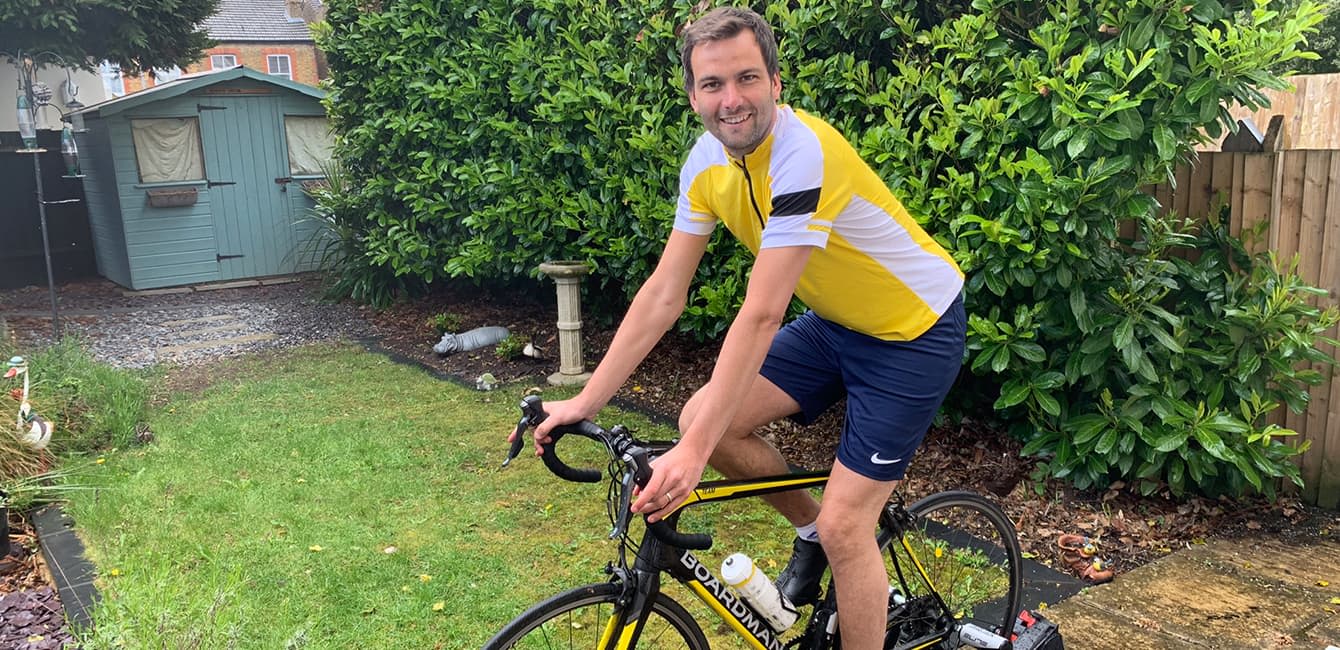 Hot meals were provided free of charge to students facing financial hardship, who could not travel home during lockdown.
Over £85,000 was raised through an

Emergency Hardship Appeal

, to support students struggling to cope with the impact of the pandemic.
---
"The support helped me in so many ways and I am extremely grateful. I worried about how I would afford food and pay my rent, so this support has given me another chance to put all my effort and time into securing the best grades and a better future."
---
The University partnered with a new

Employee Assistance Programme

, Health Assured, to provide staff with guidance, advice, and proactive and preventative support, to deliver the best possible outcomes.
The

LU Wellbeing App was launched

, providing access to techniques, such as mindfulness and cognitive behavioural therapy (CBT), as well as guidance through podcasts and articles that can help individuals to make positive changes to their lifestyle.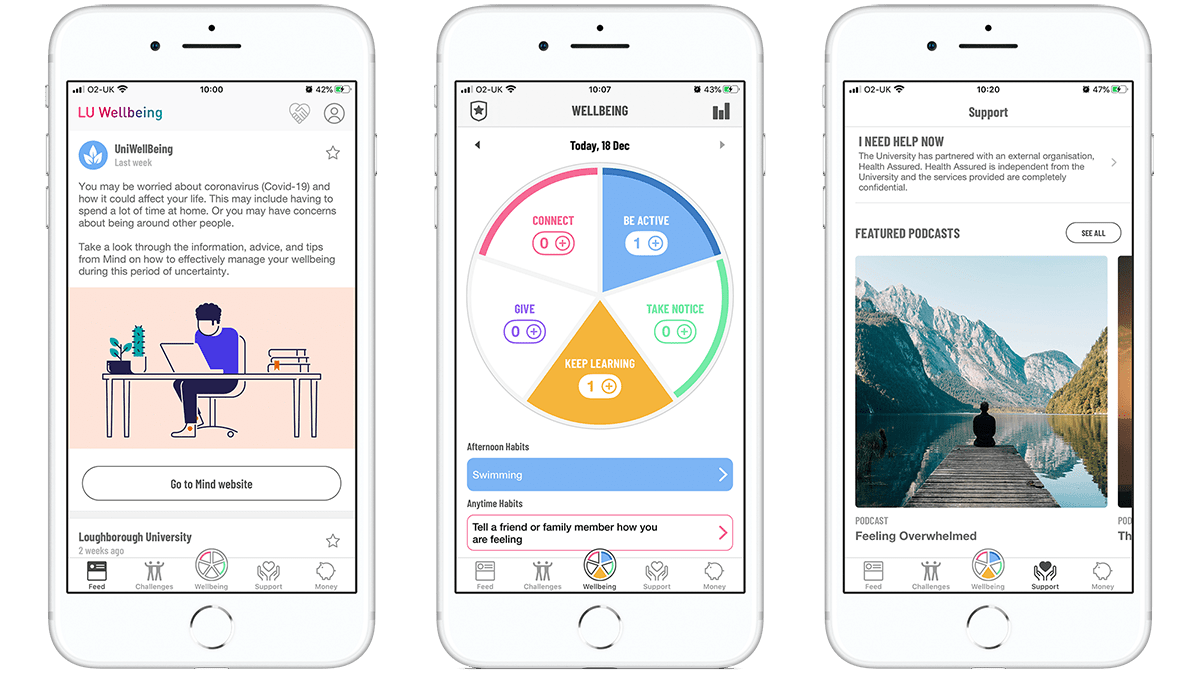 Our Occupational Health provision was transformed, with a significantly greater number of staff being referred and supported and waiting times for appointments dropping to less than five days.
And we supported the wider community
Supporting the communities beyond our campus boundaries has always been an important aspect of our work. Whether it be acts of kindness for those in need or support for the local economy, the University and its students are always keen to help where they can.
Care in the community
As the pandemic first hit, Loughborough student Craig Brown, cofounded Students Against Corona, a student-led initiative that connects vulnerable groups, such as those in isolation or classed as high risk, with volunteers that can provide any assistance they need. The initiative is now established in nine countries and has facilitated support to more than 125,000 people, helping with tasks such as dog walking, collecting prescriptions, food shopping and much more.
---
"We decided we were going to use this time to help people, and the response we had was really overwhelming.

If we can do even the smallest thing to make people's lives easier during this time, I think we can look back on this situation in years to come with pride in the fact that we tried to do the right thing."
---
Supporting the local economy
During 2020, Loughborough University London continued to lead initiatives that are central to the missions of East London Enterprise Zones. These include the Digital Skills programme, which since being launched in 2019 has supported 44 start-ups and SMEs. Most recently, in partnership with the ECHO skill share initiative, the University has connected circa 40 furloughed professionals with the same number of SMEs.
Building work was finished on Loughborough University Science and Enterprise Park (LUSEP), for software leader the Access Group's new headquarters. The Enterprise Zone development, led by Leicestershire County Council, will create 500 jobs and generate £1.6 million each year, which the Council will plough straight into frontline services – including highway maintenance, and social care for adults and children. This helps to reduce the impact of national funding reductions, which is more important now than it has ever been.
The University is actively supporting regional economic development by building an innovation network connecting the campus, LUSEP, Charnwood and the town centre. It has joined Loughborough College to develop a Careers and Enterprise Hub in the town centre to help individuals upskill and form new businesses.  The Towns Fund has awarded Loughborough Town Deal £750,000 to kickstart this joint project with Charnwood Borough Council.
Complementing this initiative, the University will also be launching a business accelerator scheme to help develop new, more resilient businesses in the post-COVID economy; offering incubation workspace, start-up training, innovation services and funding to succeed and grow locally.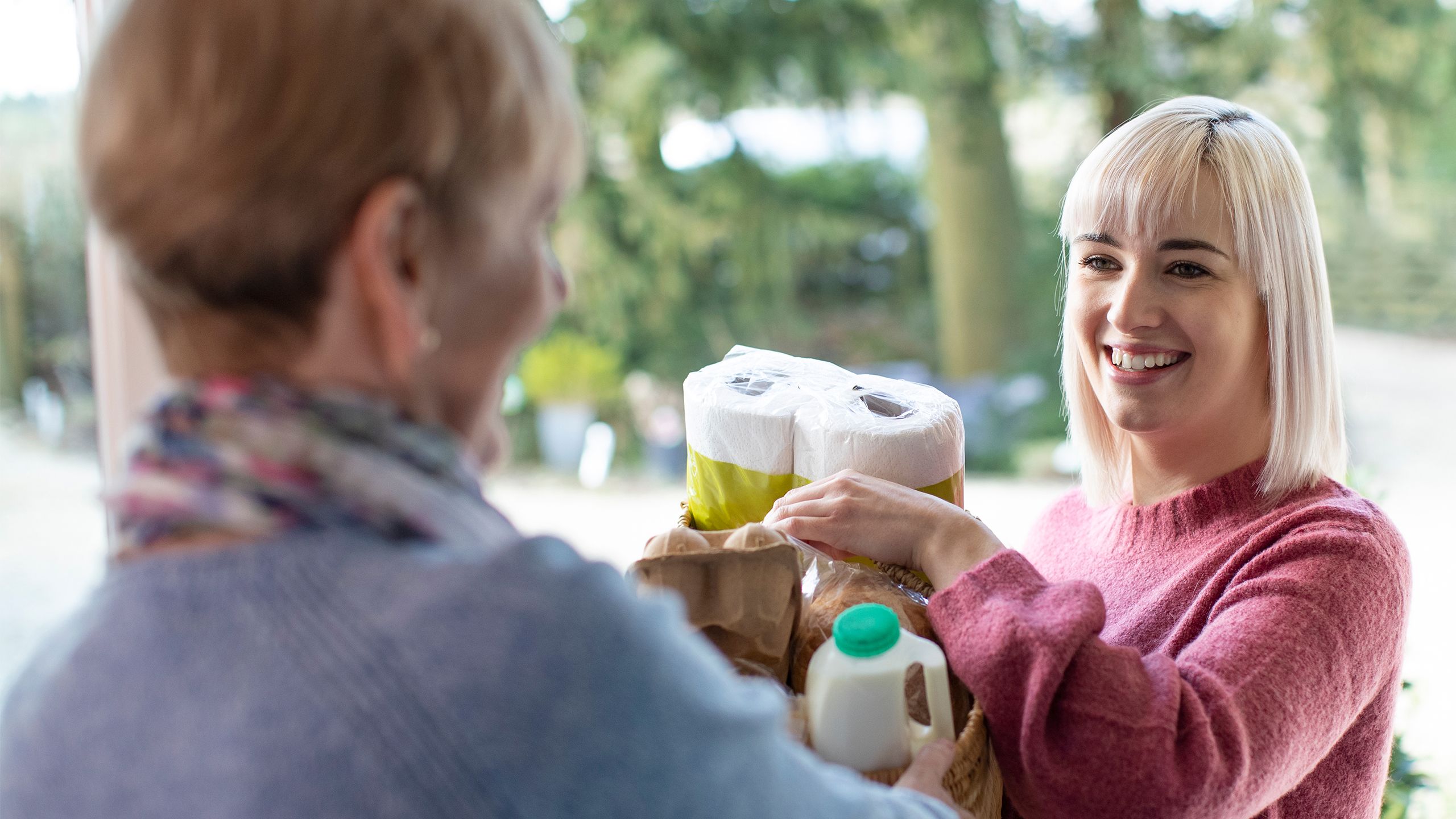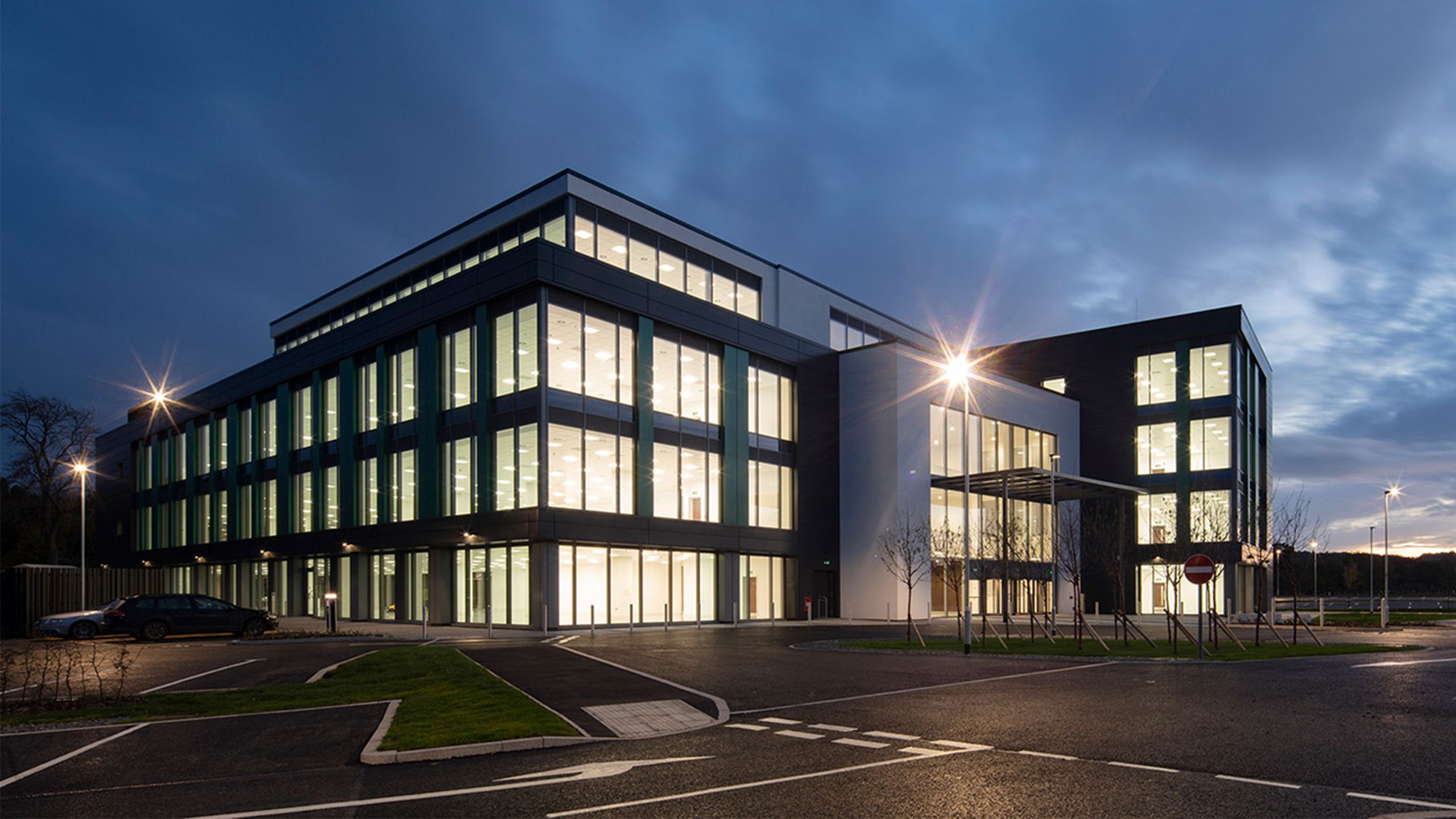 Our graduates finished their Loughborough journey properly
The class of 2020
Due to coronavirus, both the summer and winter graduation ceremonies for 2020 were postponed until 2021. The University was keen to ensure that graduates still had the chance to celebrate the end of their studies, on what should have been their graduation day. For the summer graduates the University put on an online show. Hosted by the Vice-Chancellor and Loughborough alumnus and Sky Sports news presenter, Mike Wedderburn, the event celebrated the recent graduates, sharing their stories and congratulating them on their success. A selection of celebratory messages from notable alumni and staff were put together for the winter ceremonies. Printable artwork was created for both that could be used as props in photos, and backdrops were created to be used for online group chats.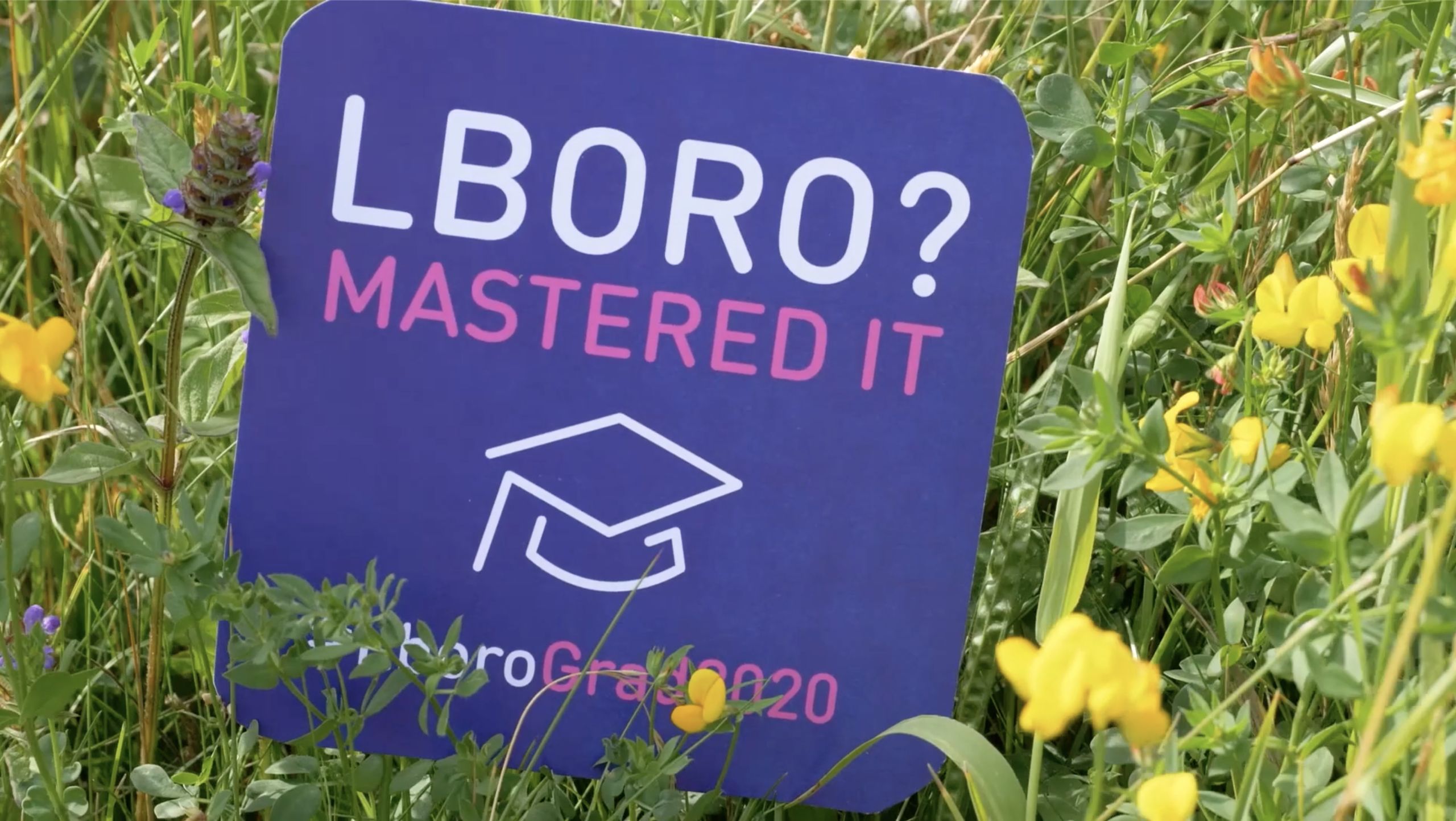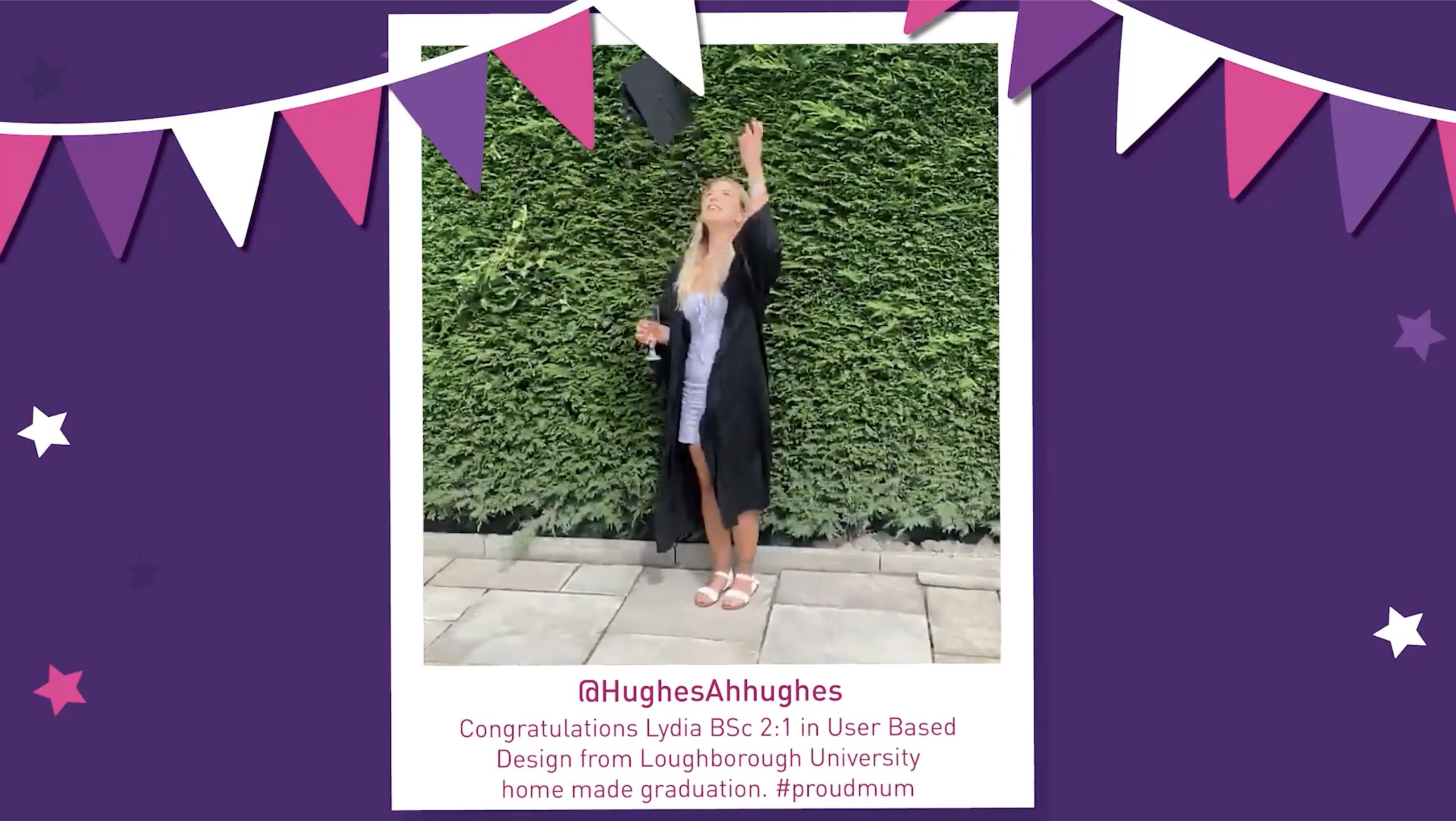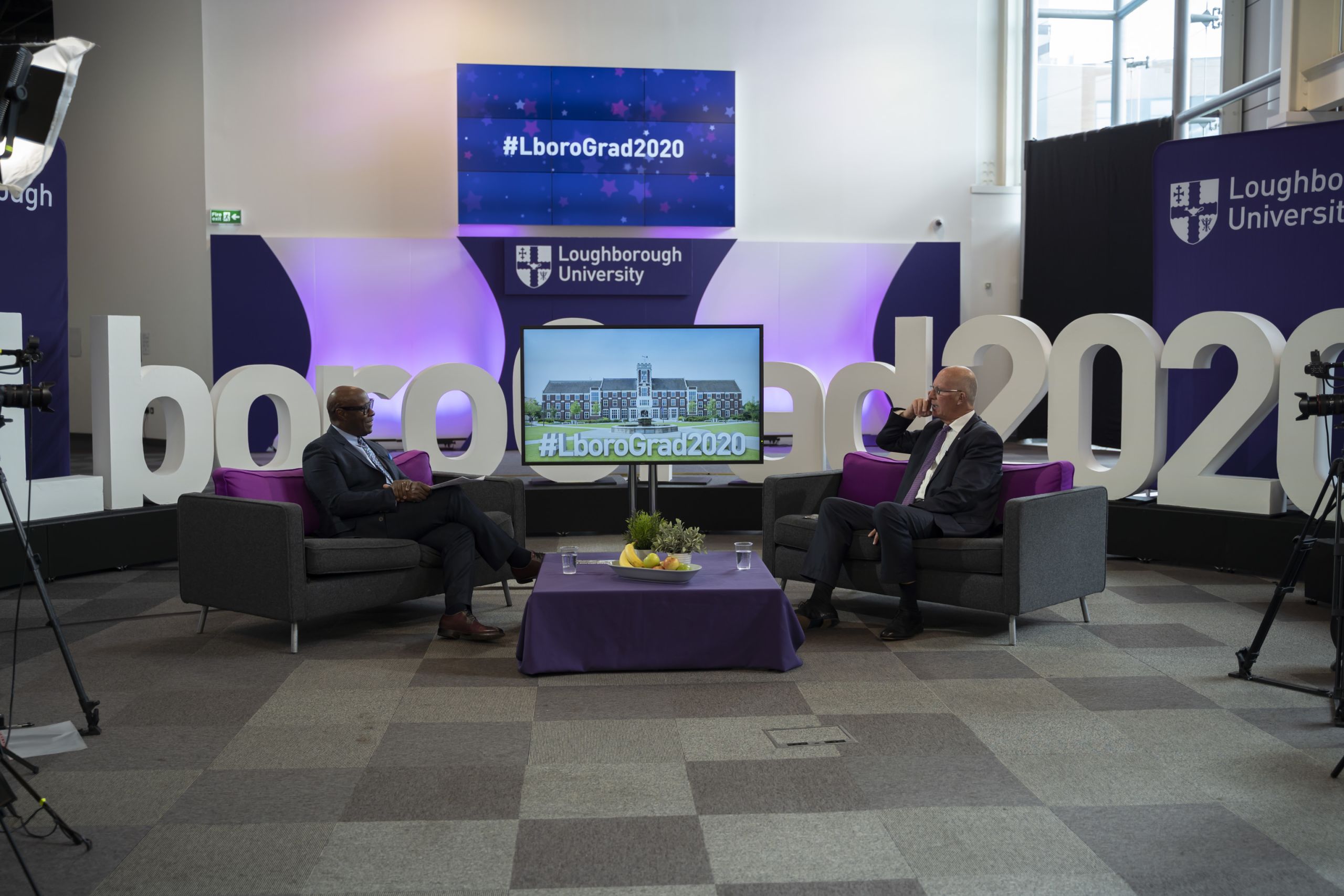 Item 1 of 3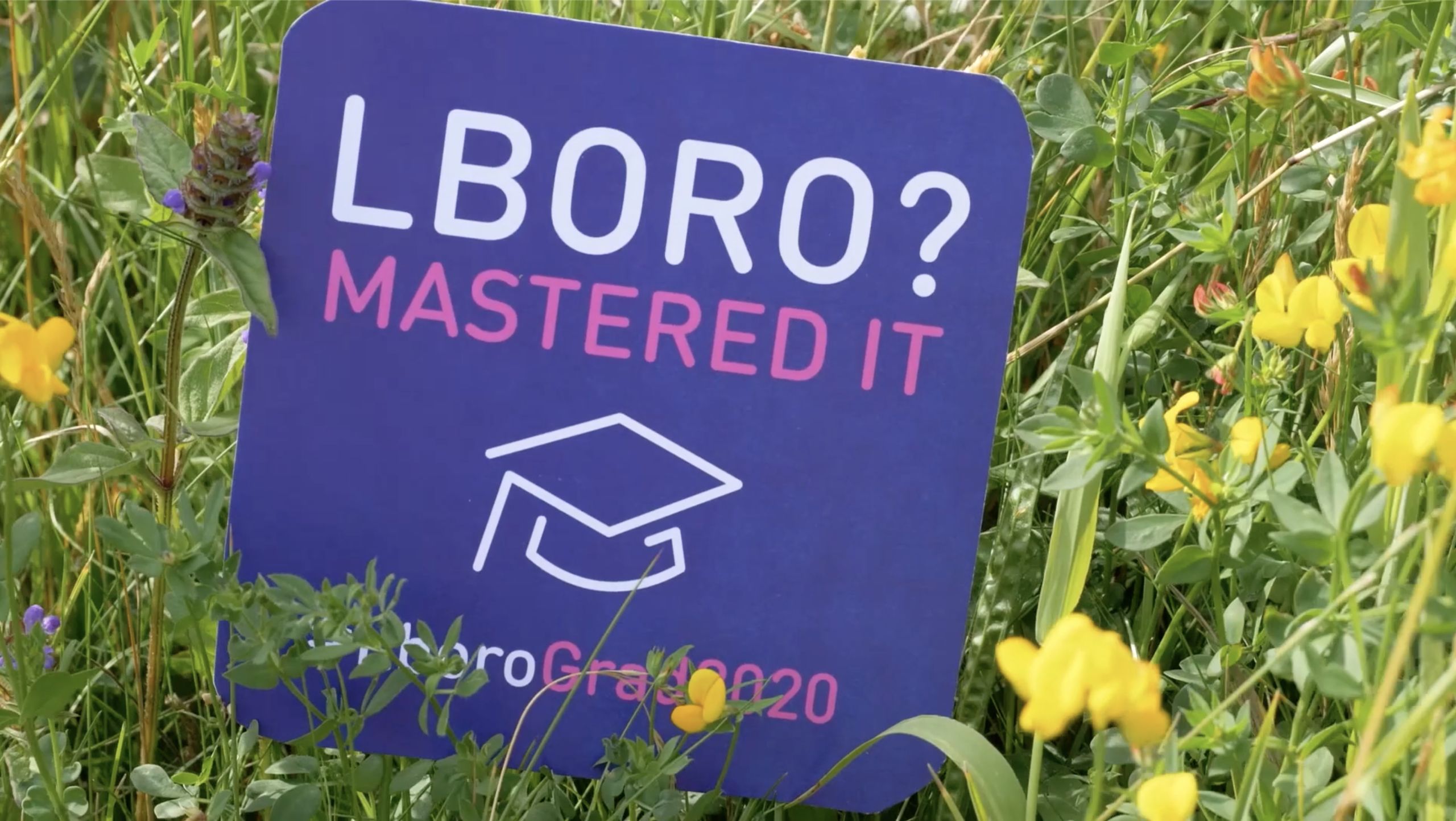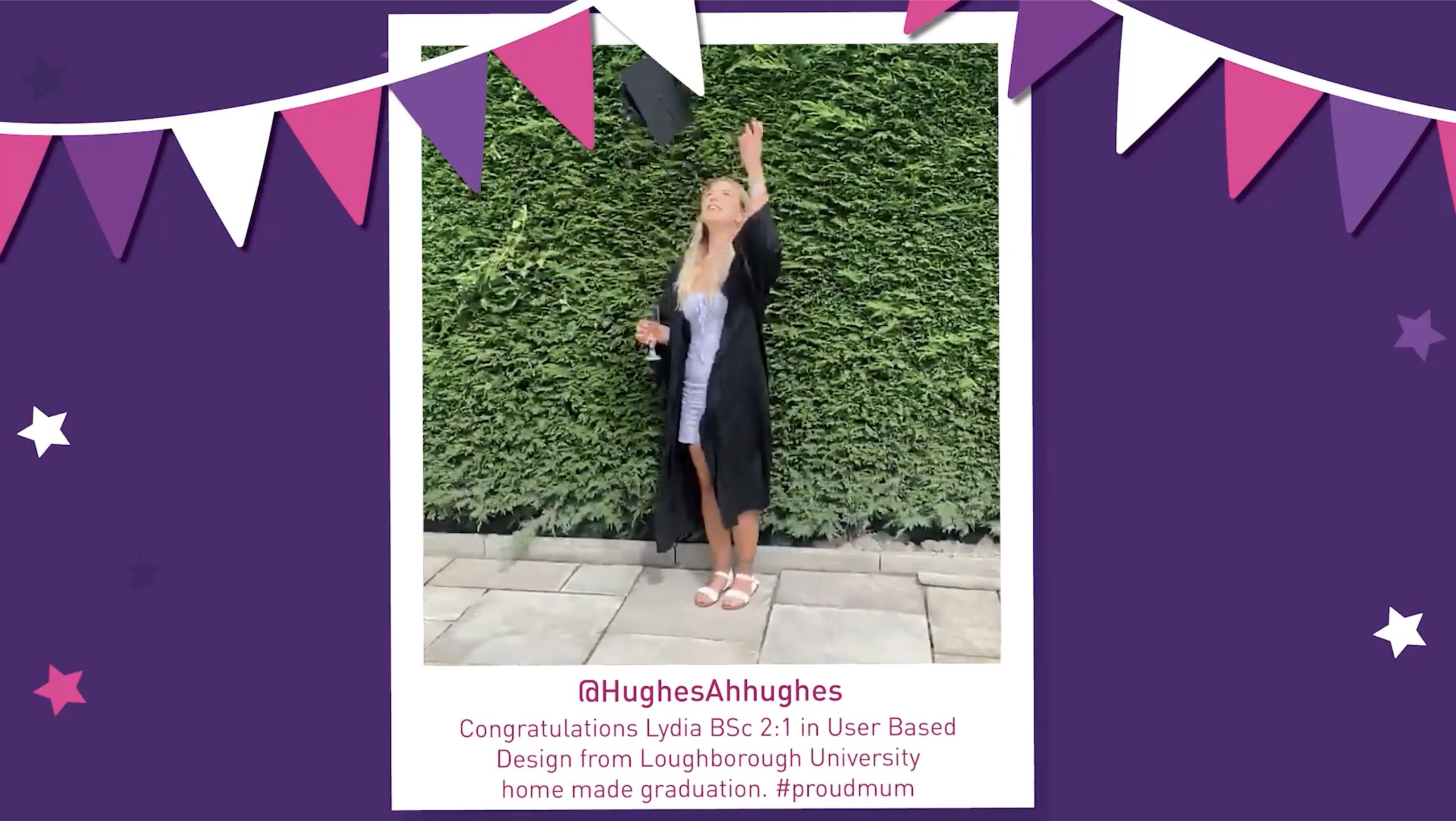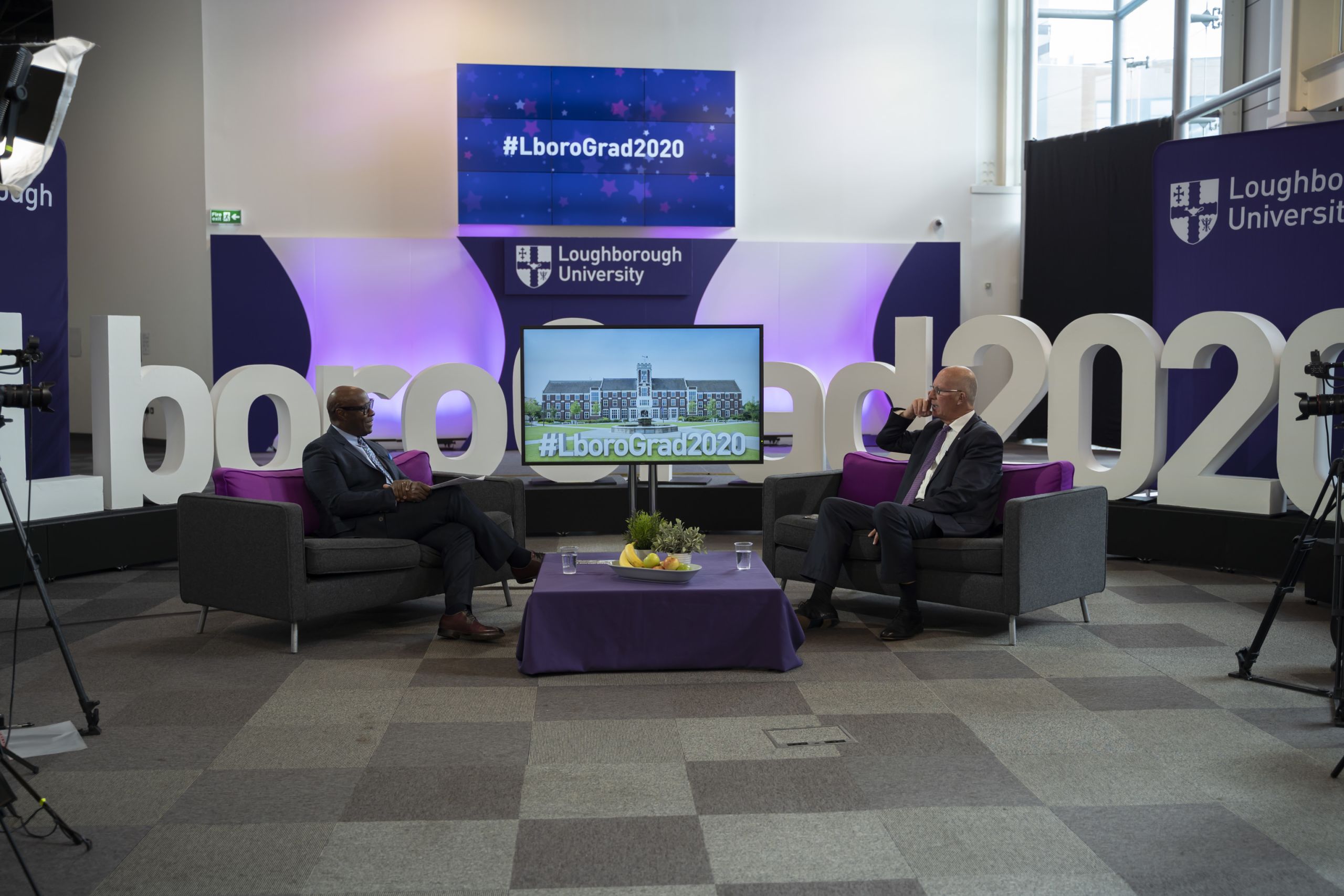 Digital showcases
The annual Art degree and Design degree shows could not go ahead in person due to the pandemic, so instead, they were moved online, giving students a unique opportunity to exhibit their imaginative and thought-provoking final year projects to a wider audience. Some of these projects were used as case studies by the University, giving students the chance to discuss their creations with local and national media outlets.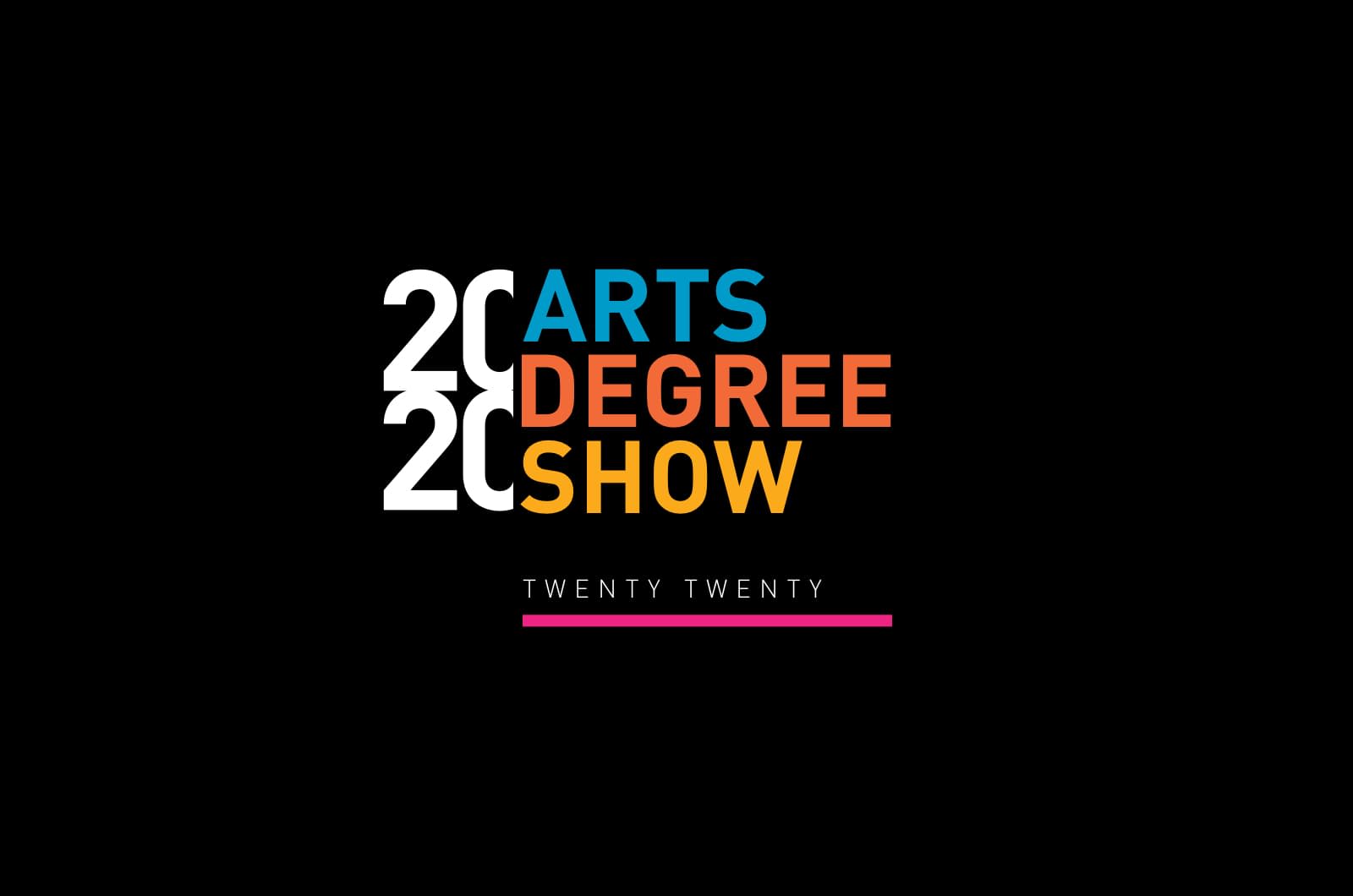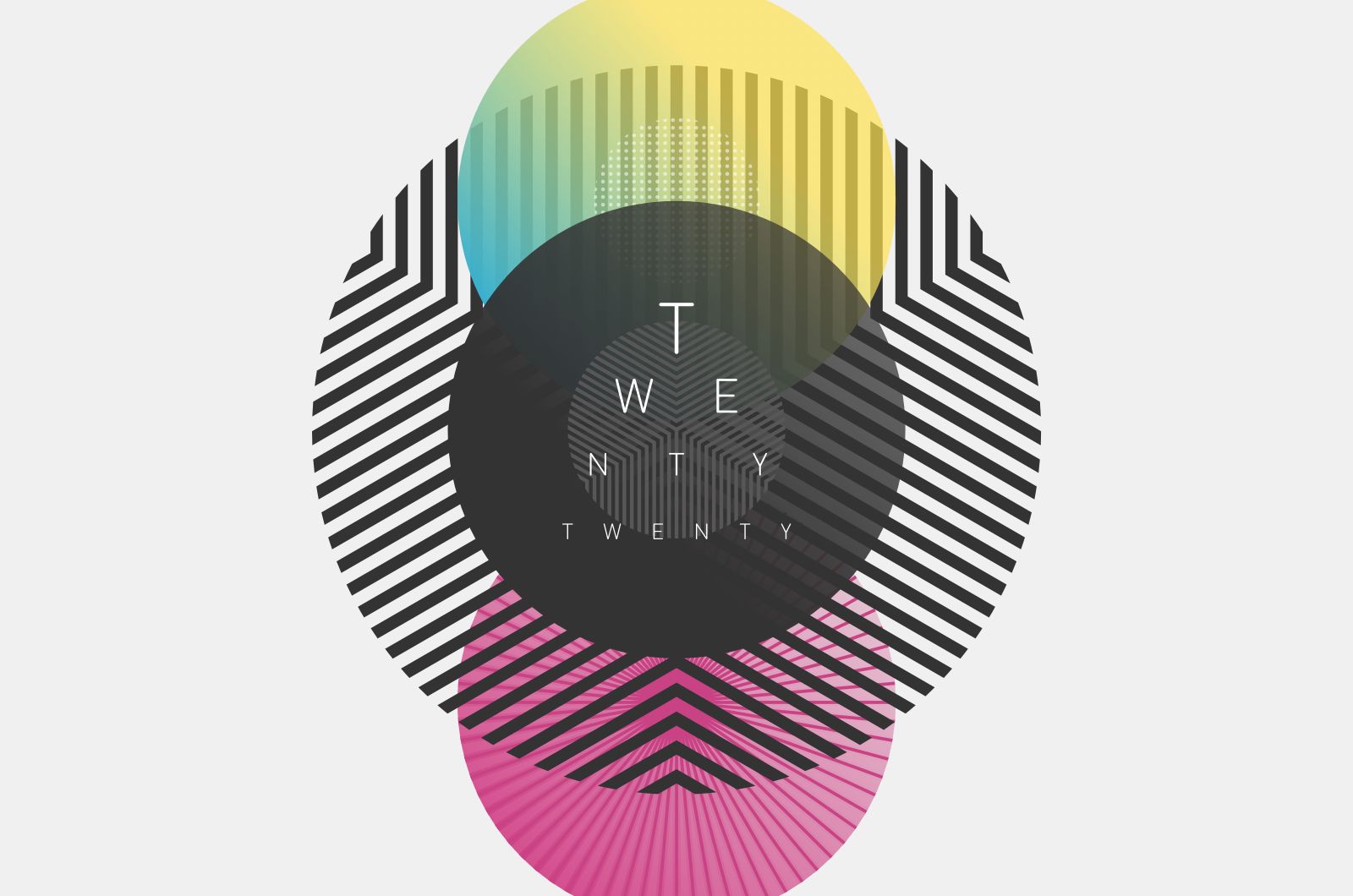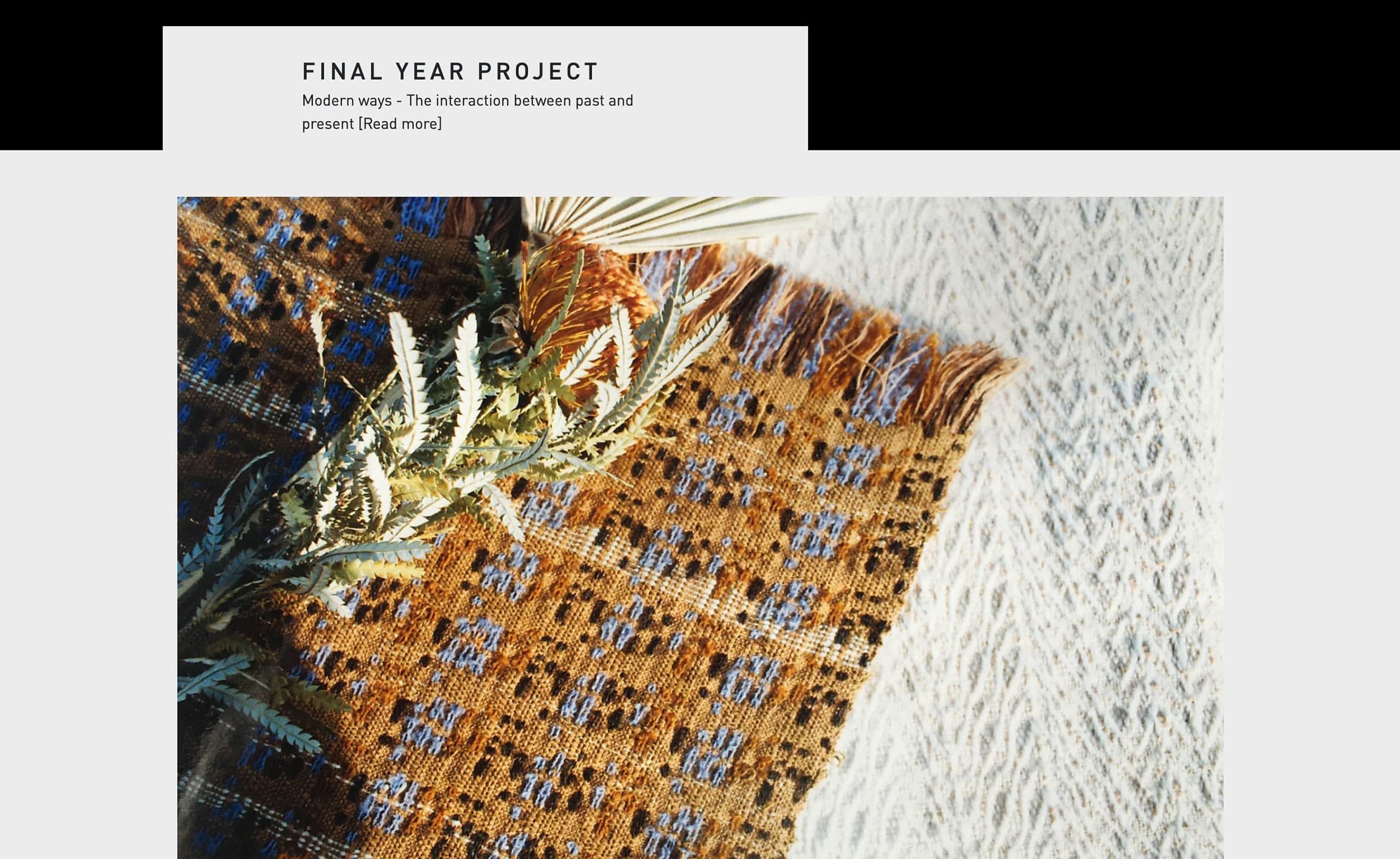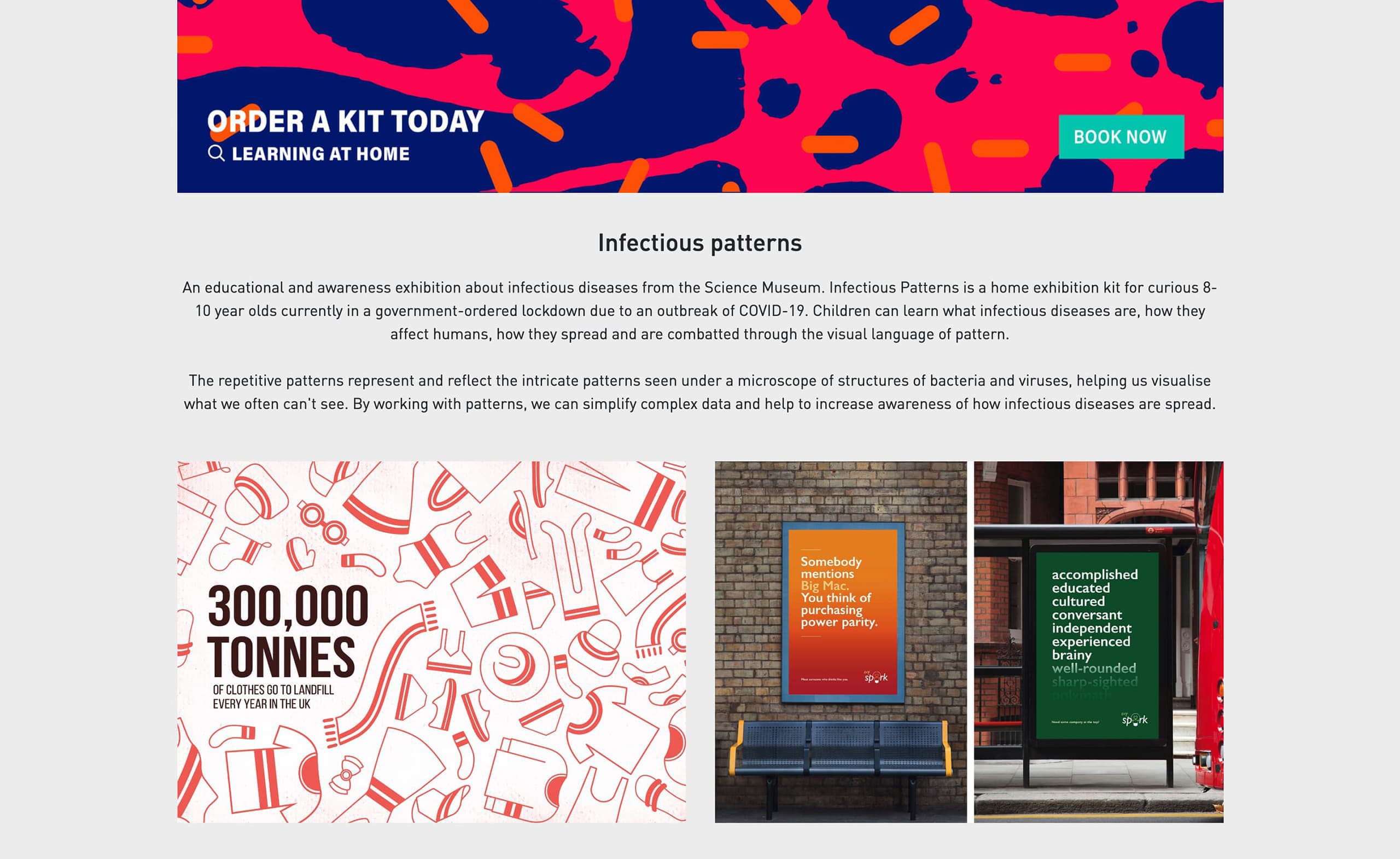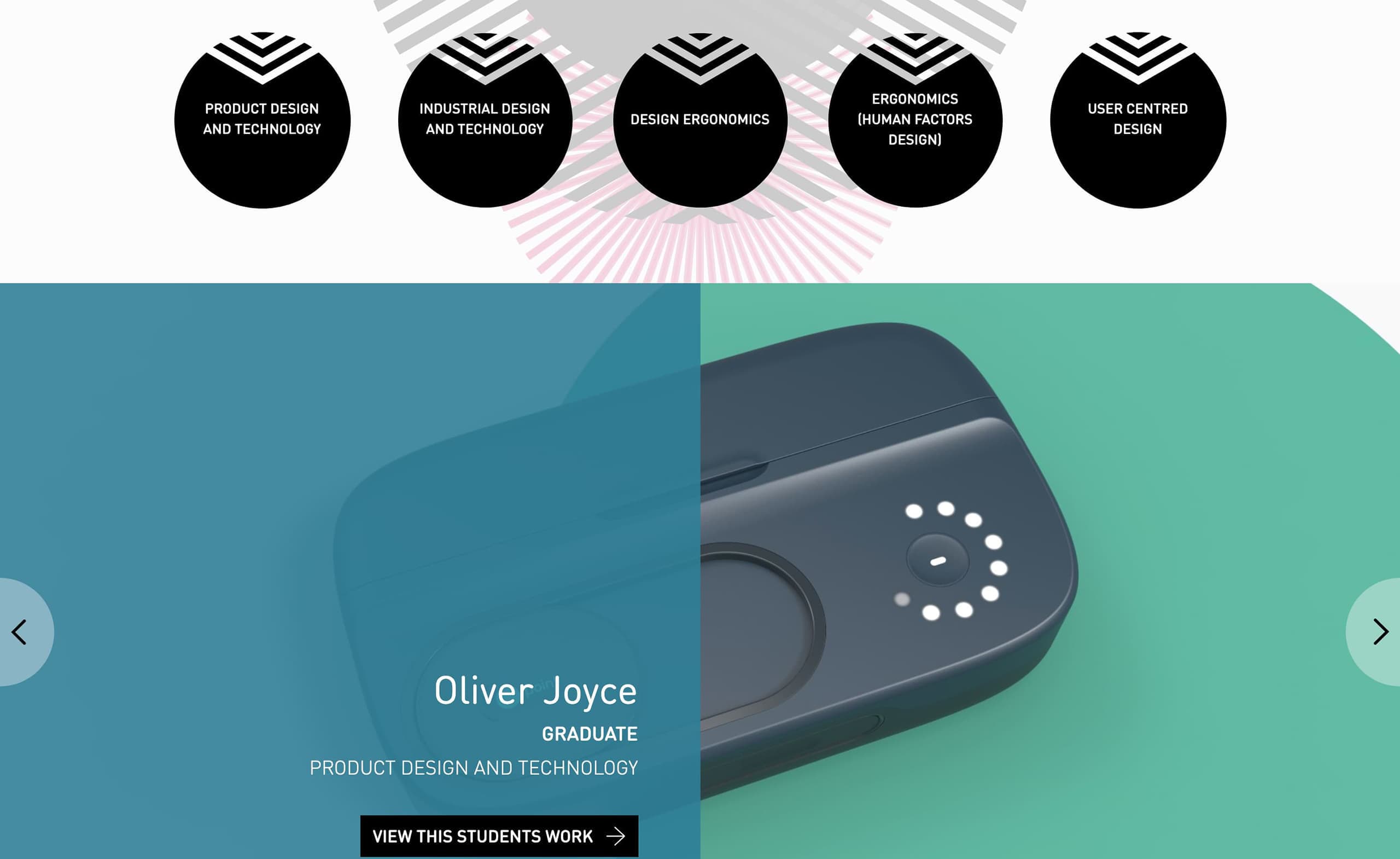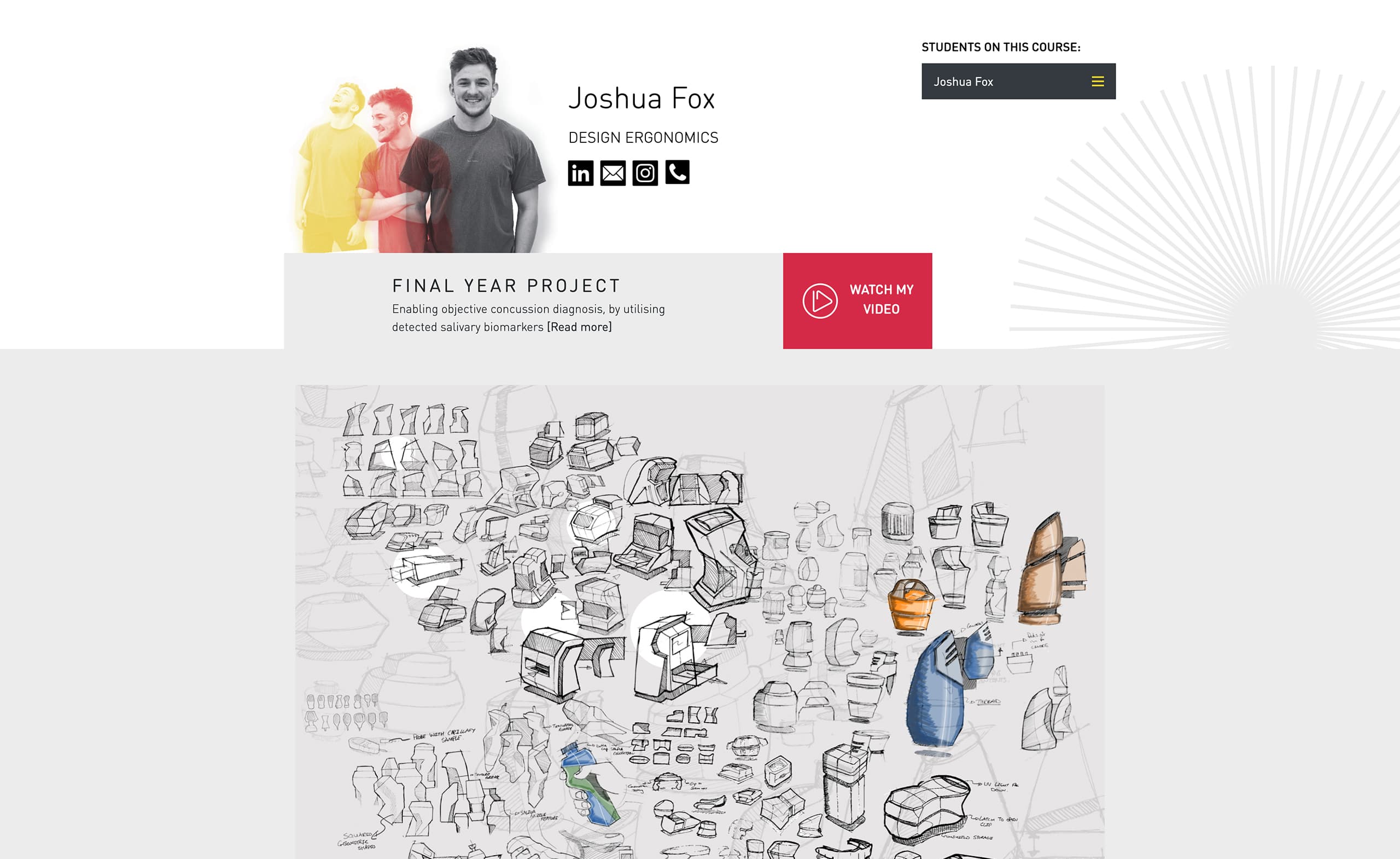 Item 1 of 6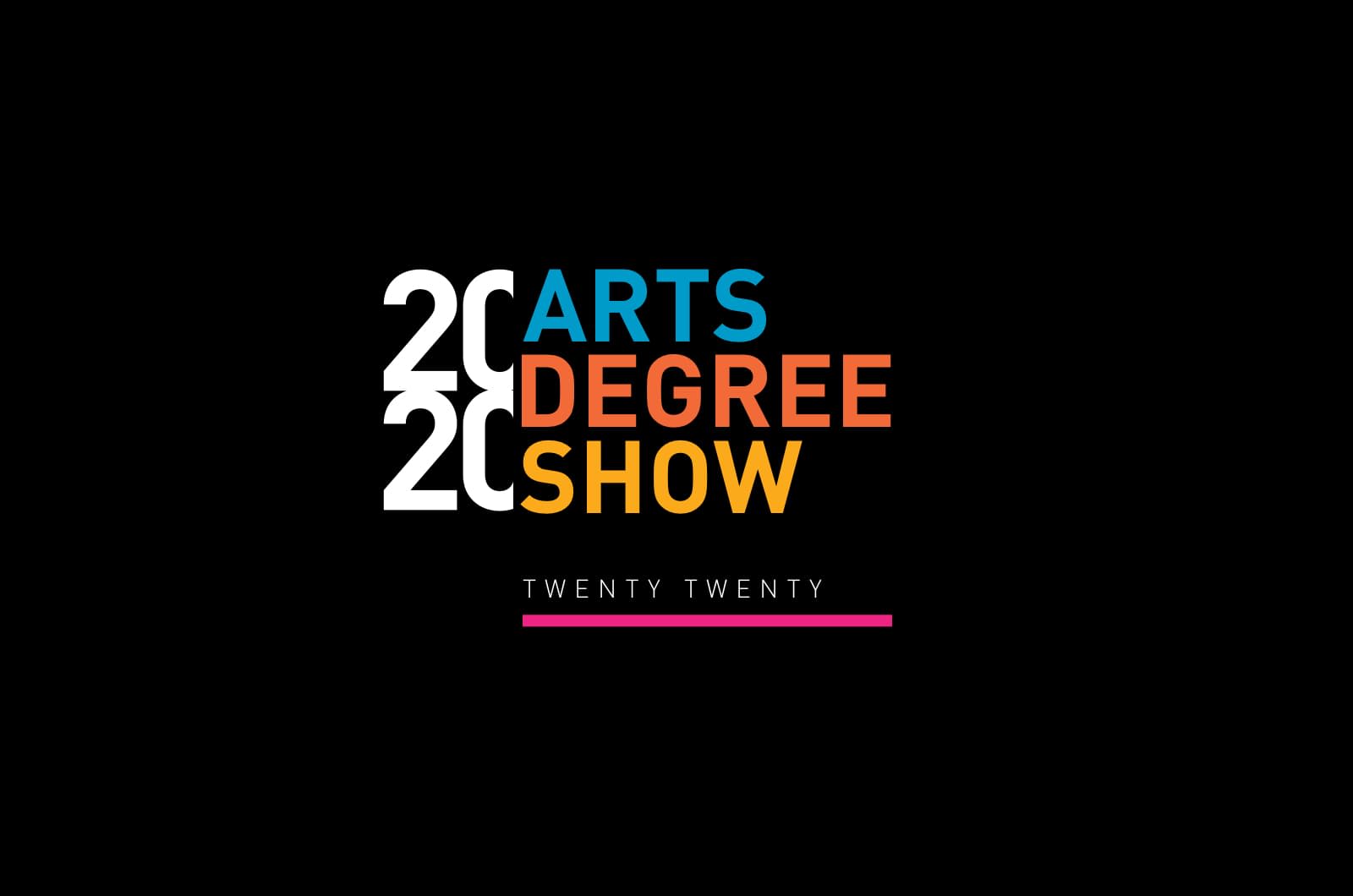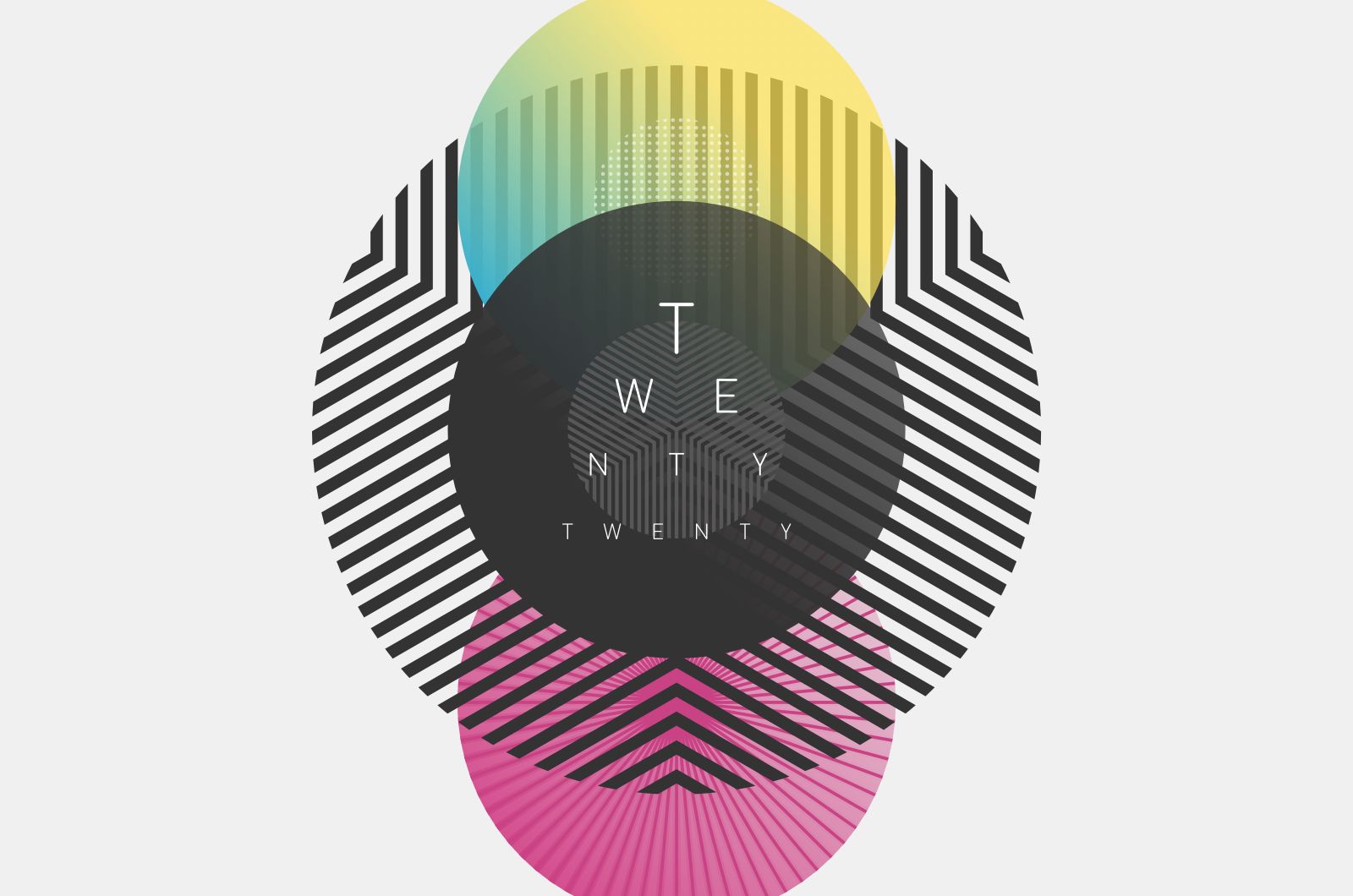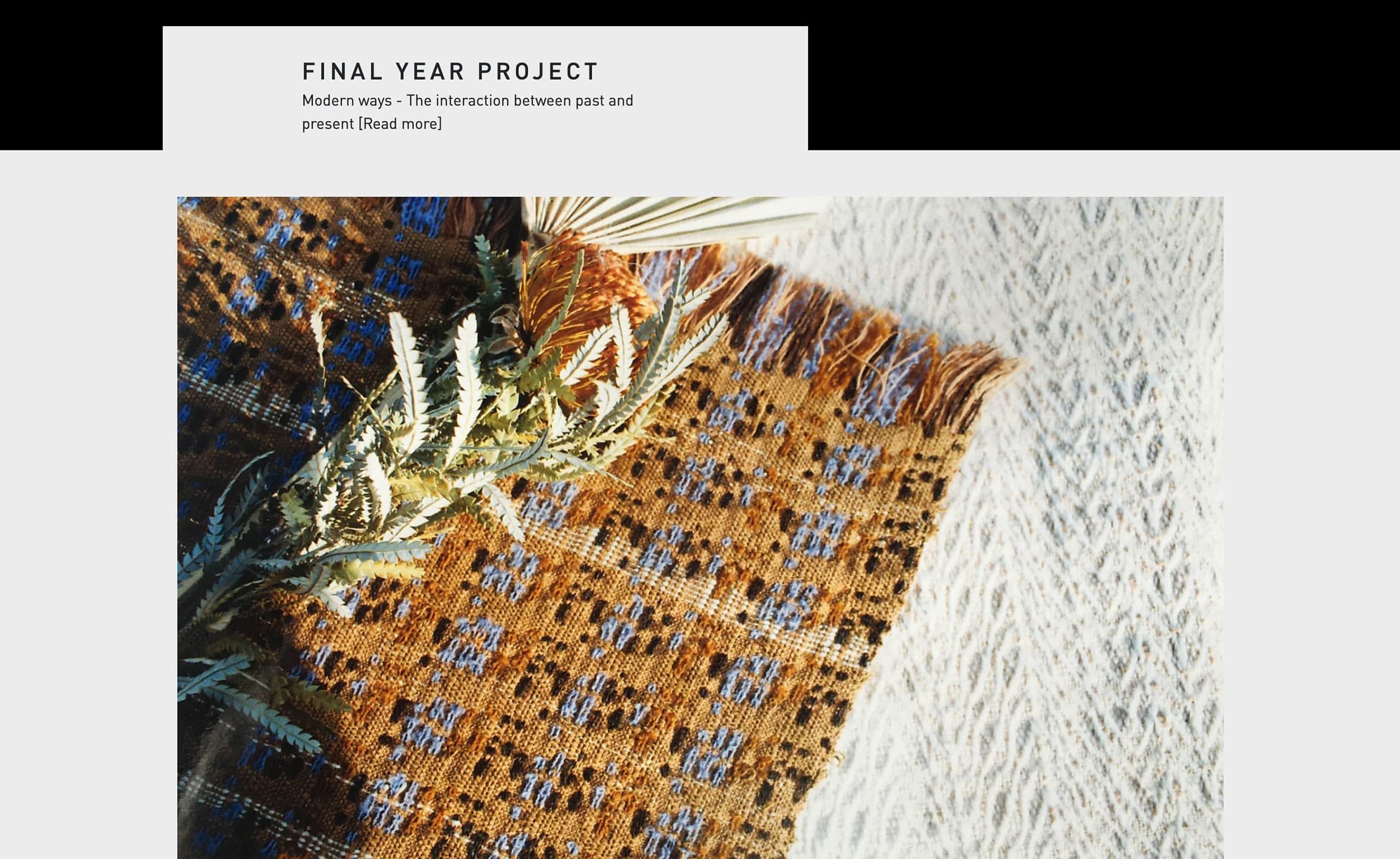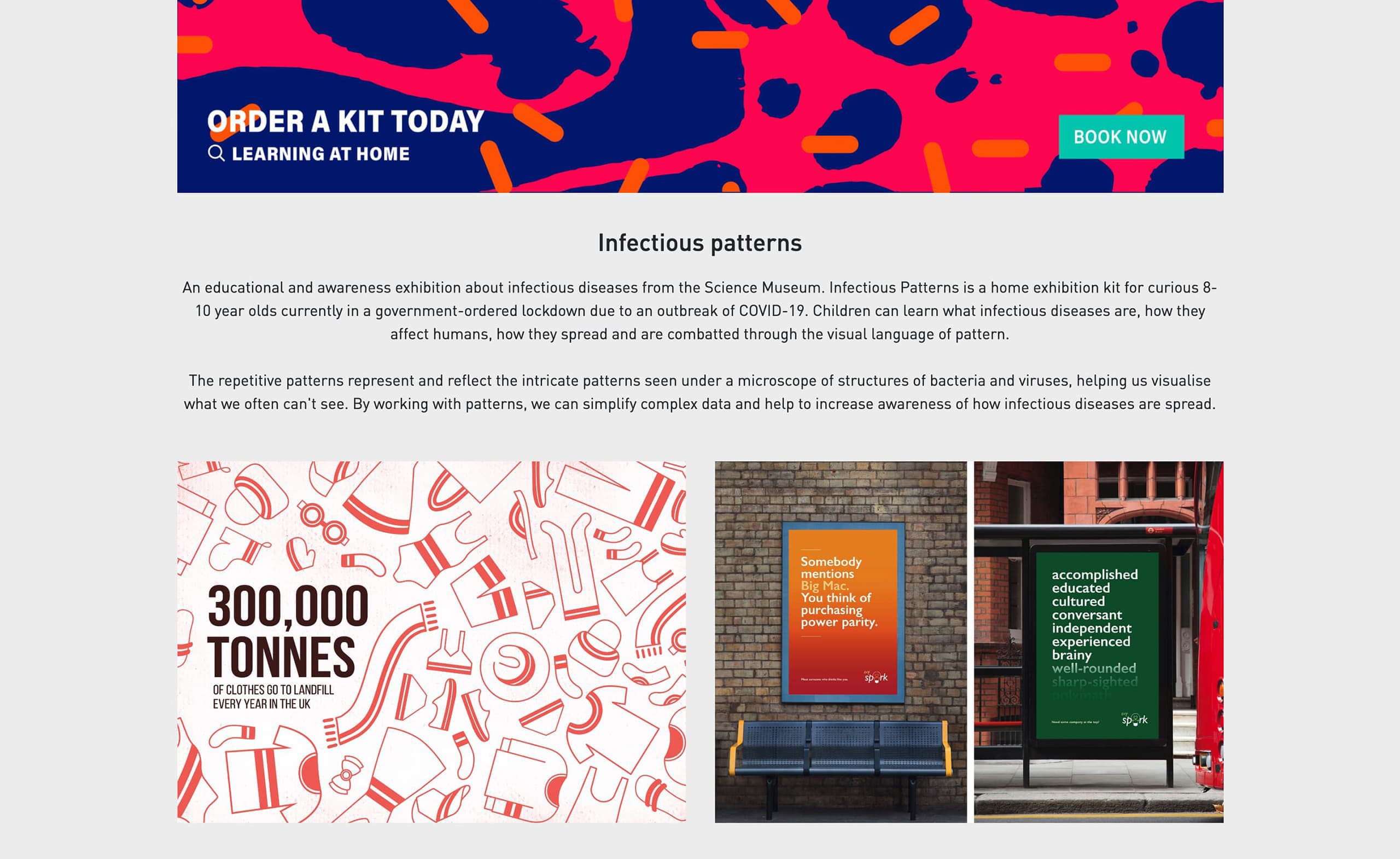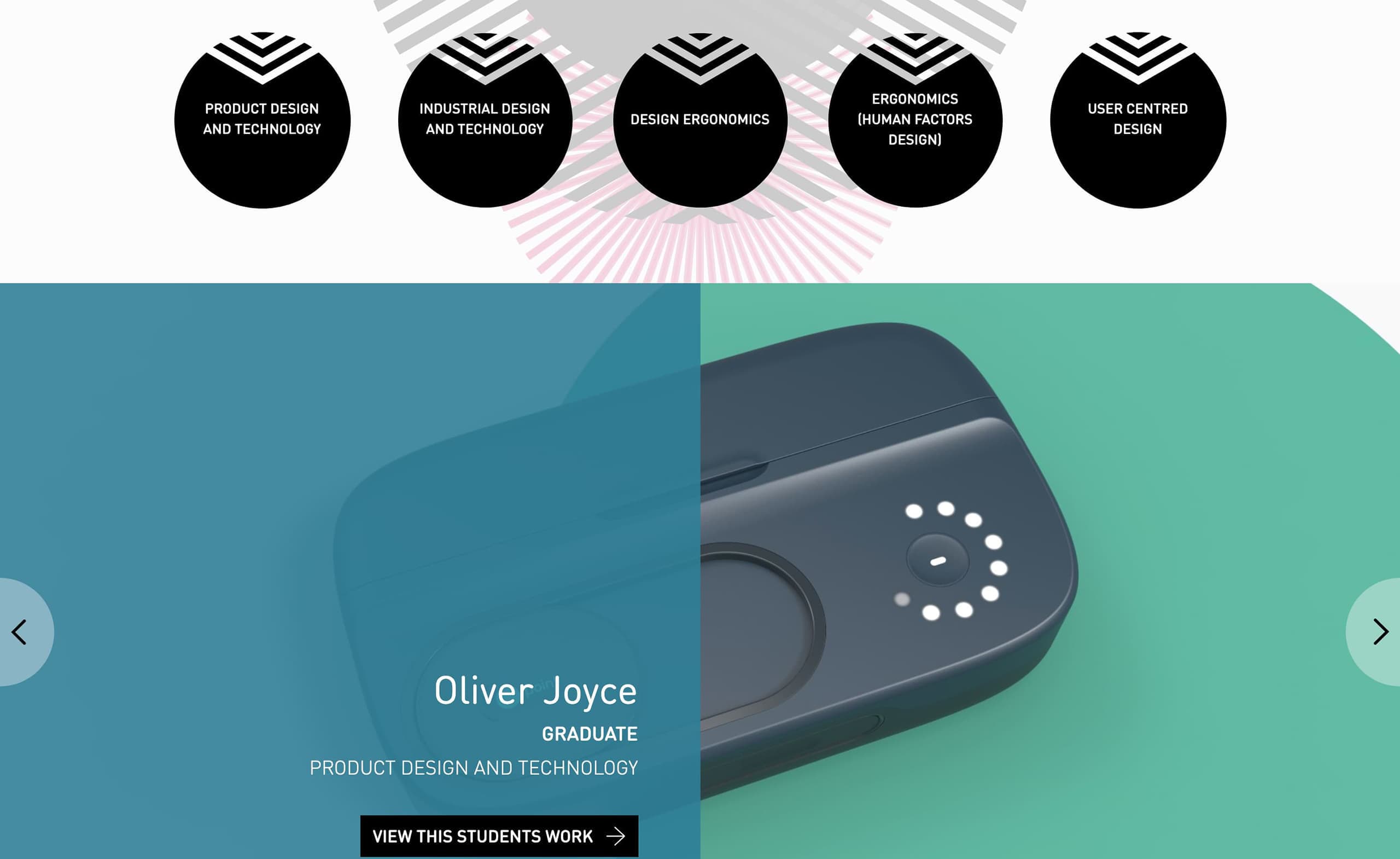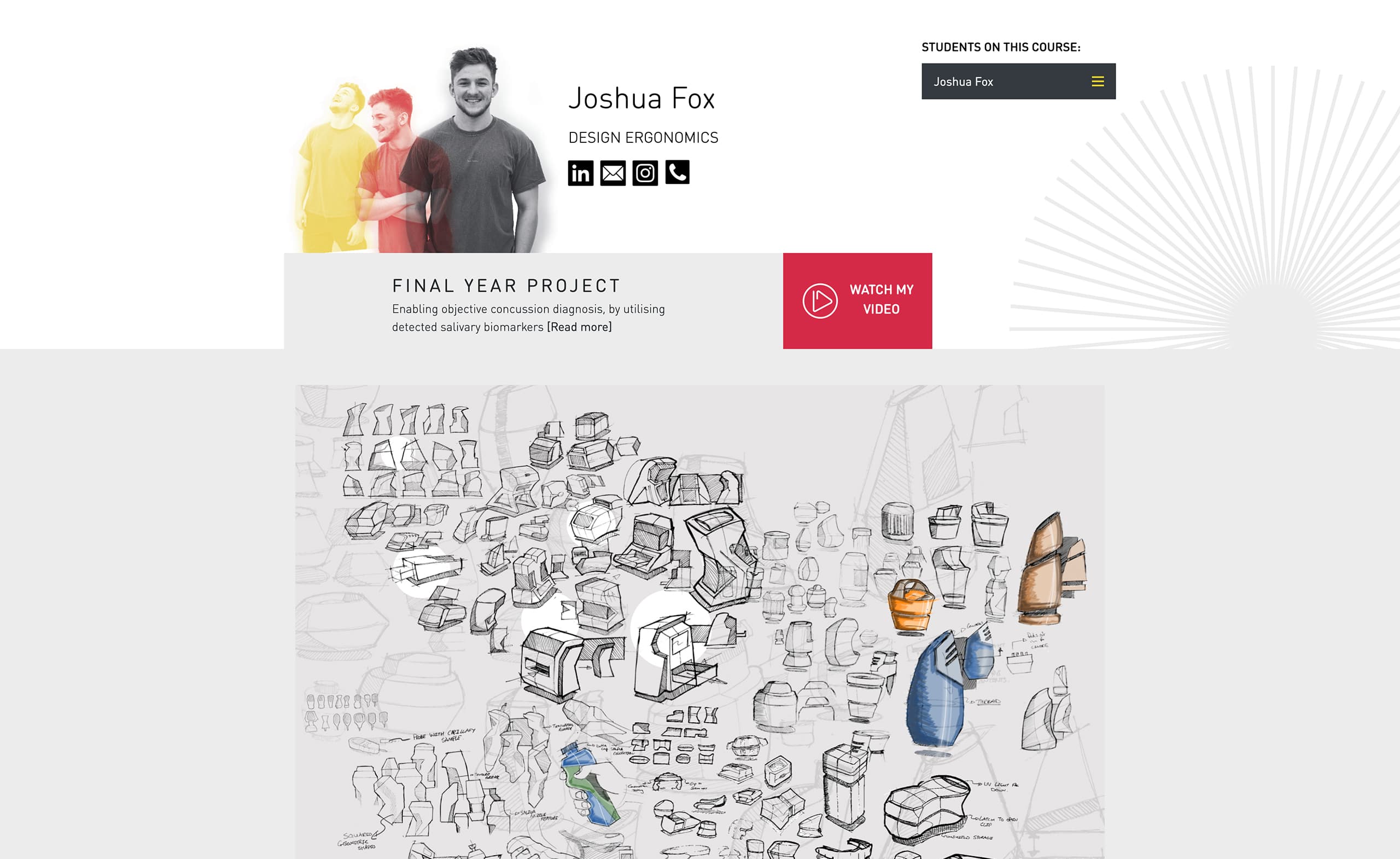 We created a safe environment for everyone's return
After months of lockdown and continuing restrictions to daily life, we knew that returning to campus in a safe capacity, was the right thing to do for many of our students' and staffs' wellbeing. We also knew that some would be cautious over returning and need reassurance.
Over the summer months, teams from across the University worked together to create an environment in which staff and students would feel safe and secure.
The measures put in place were among the most extensive in the higher education sector and were used as an exemplar for others by both Universities UK and the Universities and Colleges Employers Association. The Department for Education also referenced our work as an example of good practice.
Provided a short course on social distancing to be completed by staff before they returned to campus.
Perspex screens were added to all reception areas, food and drink outlets, and shops, and where needed in teaching facilities.
Temperature checks were carried out for all new students arriving on both our campuses.
We made flexible plans for the new academic year so that we could adapt quickly to developing situations.
All buildings were clearly marked out with one-way systems and two metre guides to help us maintain social distancing.
Sanitiser dispensers were installed at key points across campus.
We ran a Back to campus campaign, designed to inform and reassure individuals of the extensive measures that were being put in place.
We developed the

seven golden rules

, for our community to follow and stop the spread of COVID-19.
Sports facilities reopened following government guidance and sporting activity, that was allowed, finally returned to Loughborough.
Key facilities such as the library, food and drink outlets, print and post services and the Students' Union were opened with safety measures in place.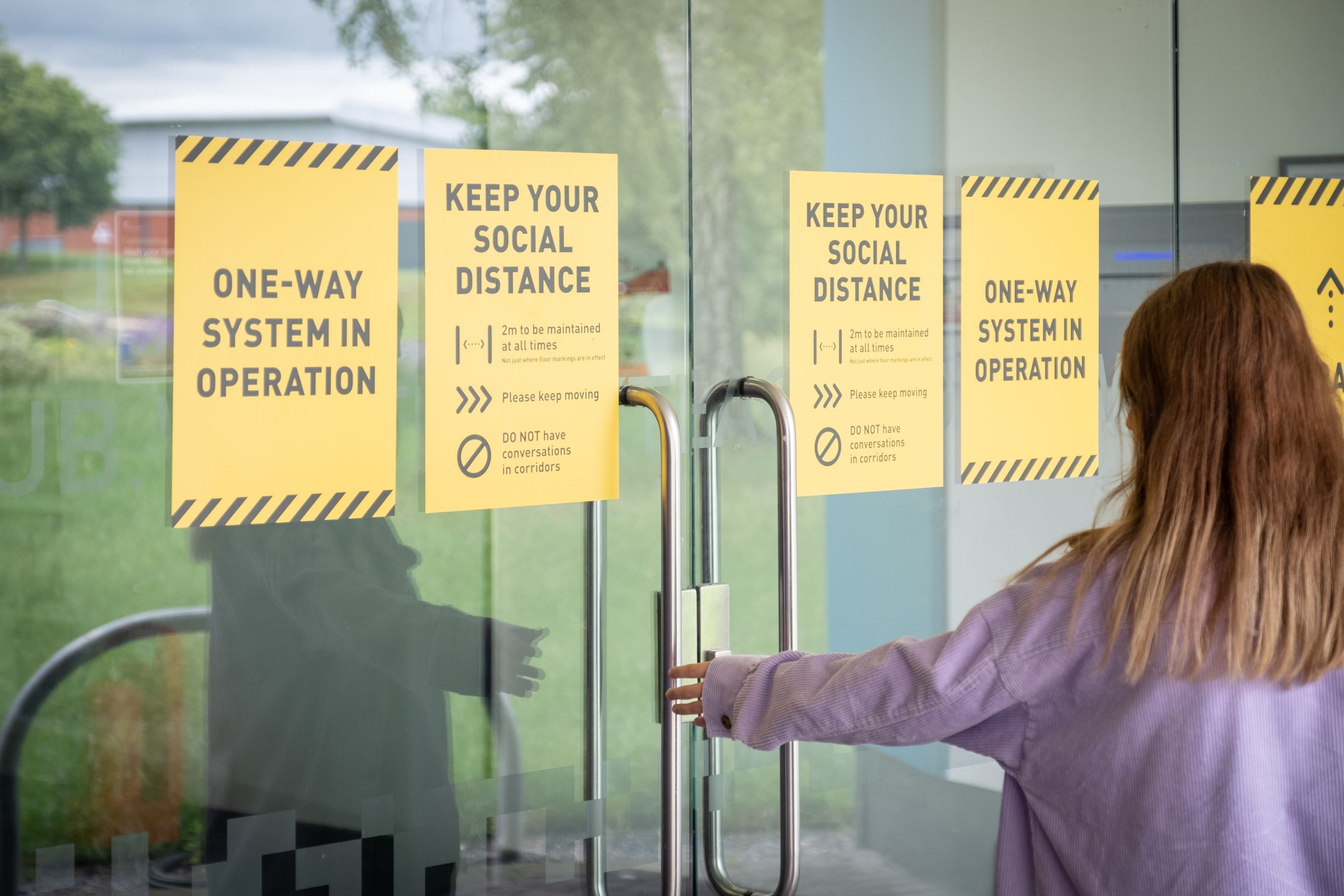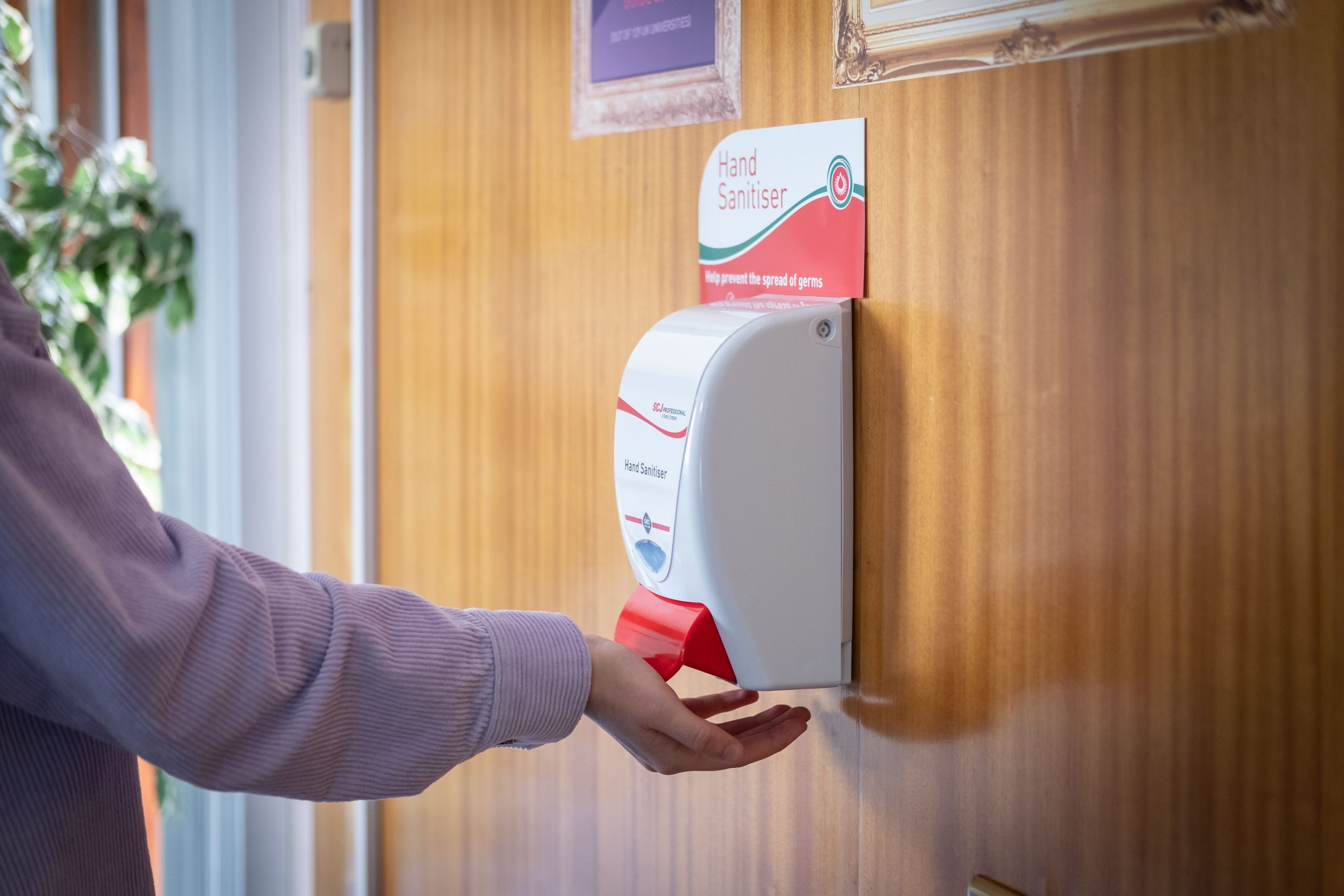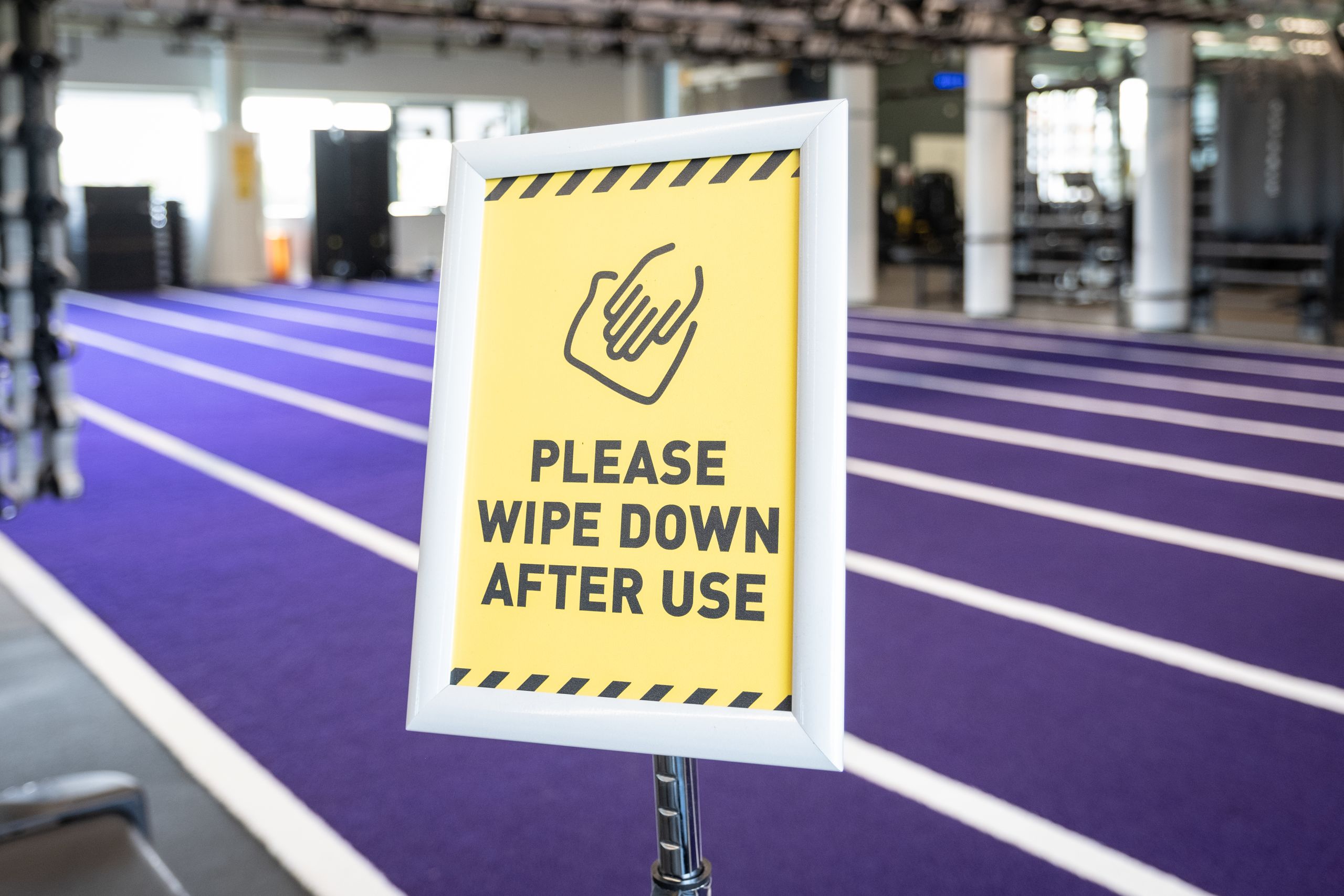 In unsettling times, we made everyone feel welcome
Back to campus
Whether it be returning to campus following months in lockdown or starting in the autumn term as a new fresher, being back on campus was always going to be an exciting but daunting moment.
We wanted everyone to feel welcome and safe. Although it meant life on campus looked a little different, making everyone feel welcome was not difficult, as it has been one of our key principles for many years.
A range of measures were introduced for students including socially distanced arrival arrangements and the operation of household bubbles. These bubbles enabled students to socialise and meet new people in a safe and measured way.
Loughborough Students' Union delivered a Freshers' Week programme that focused on virtual and Covid-secure events on campus for students in smaller groups. The blended timetable of events gave new students the chance to find their communities and discover more about the Loughborough experience.
Earlier in the year, work was also done to help new students prepare for starting at Loughborough in 2020/21, including the launch of

'Ready, Set, Loughborough'

, a suite of online materials to support first-year students in the weeks between A-level results and the start of term. The materials cover academic and study skills, mental and physical wellbeing, anti-racism, anti-discriminatory practice, cultural sensitivity and being part of the Loughborough community.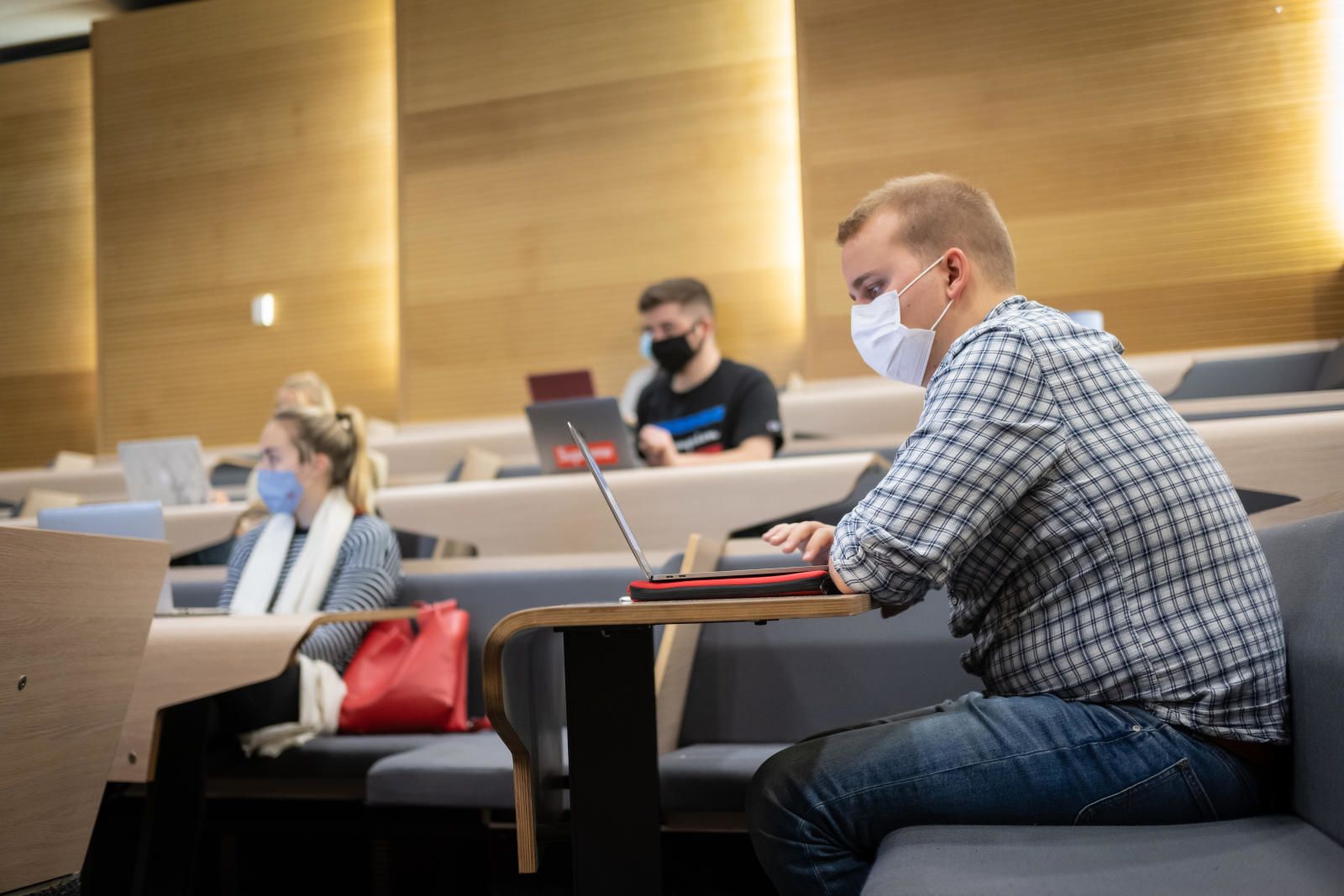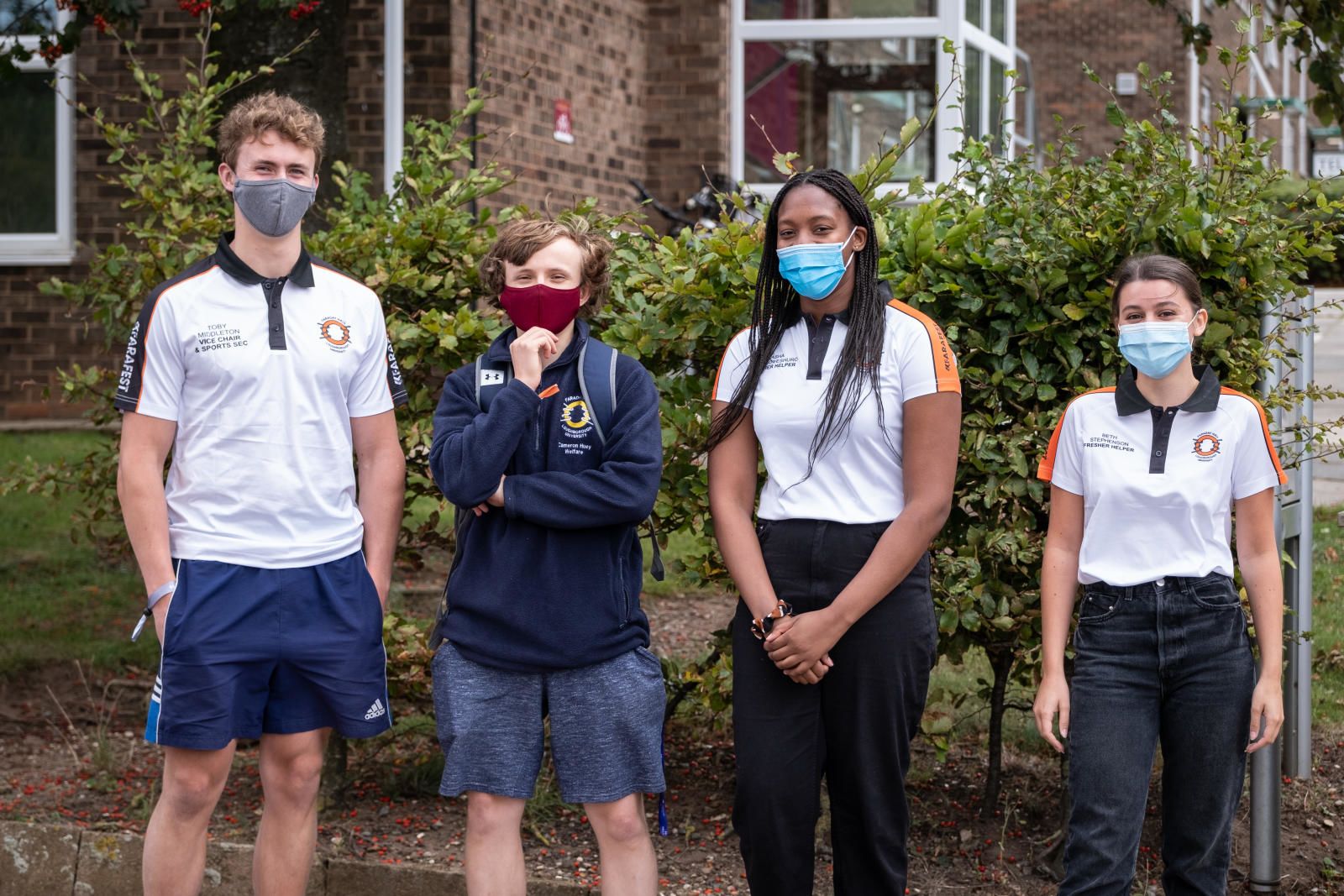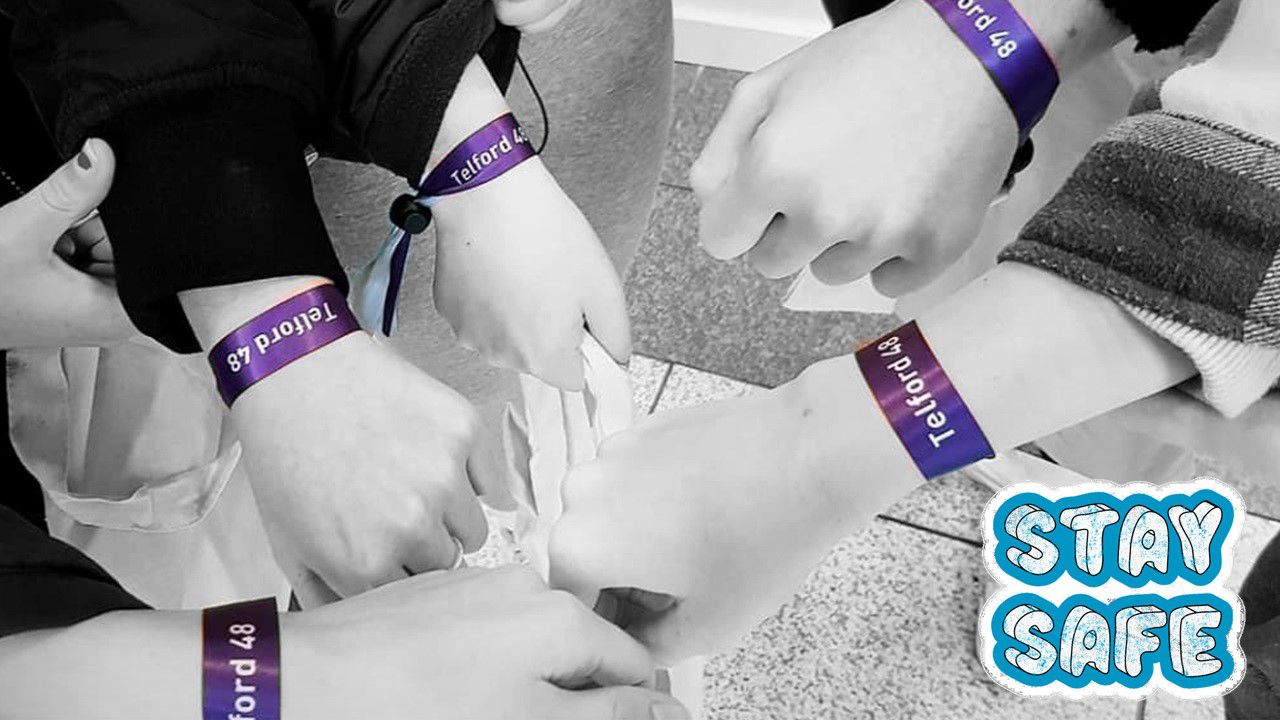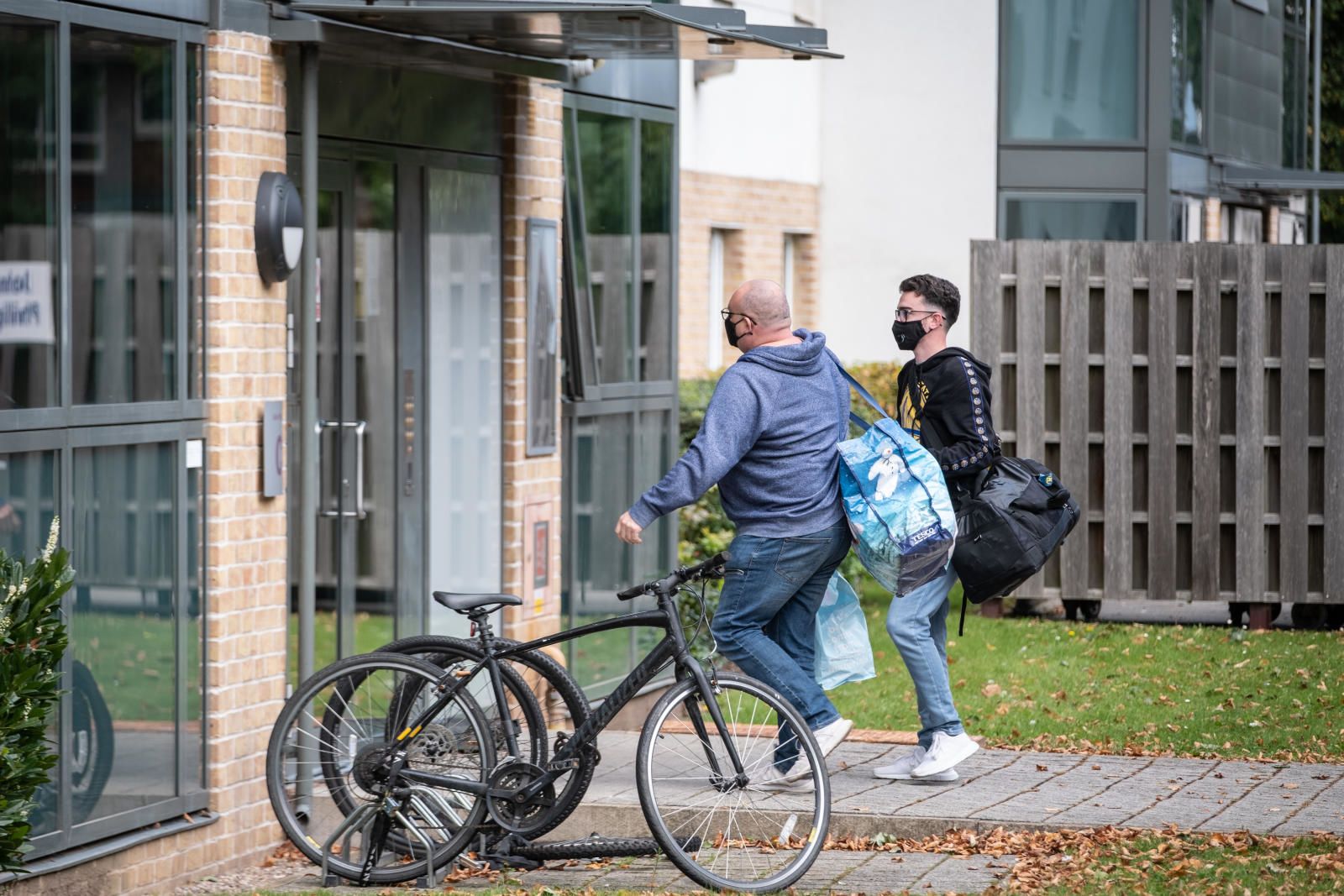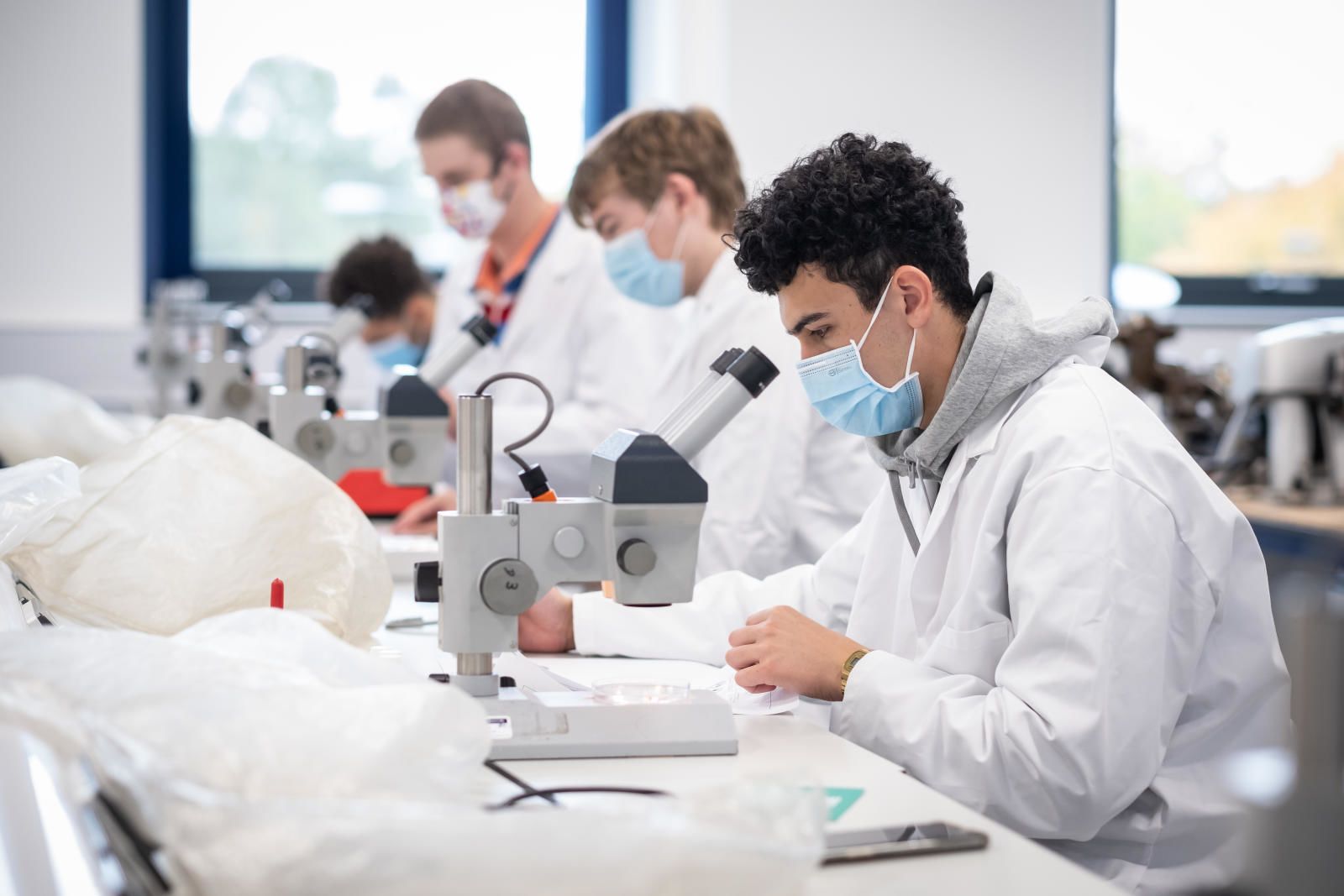 Item 1 of 5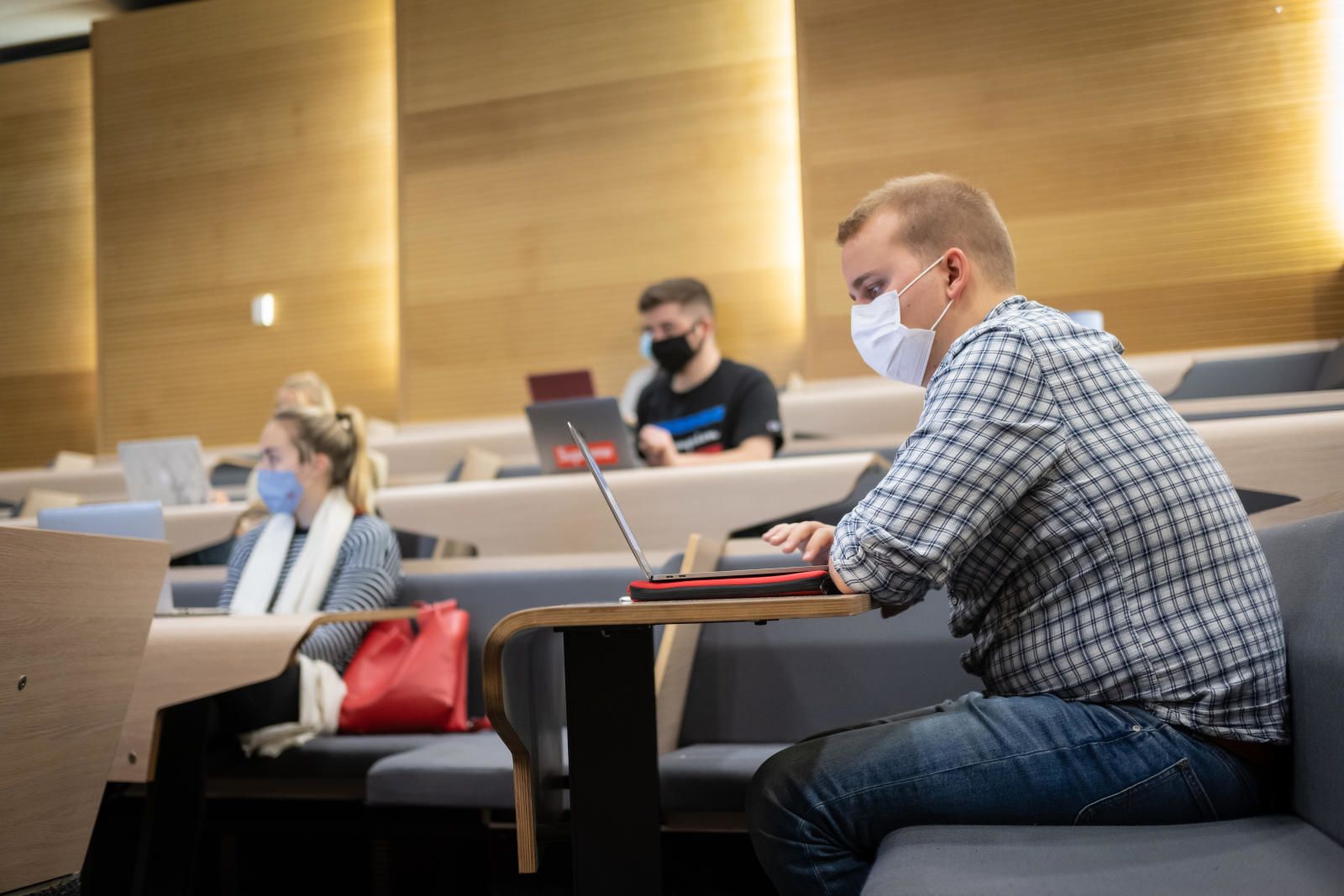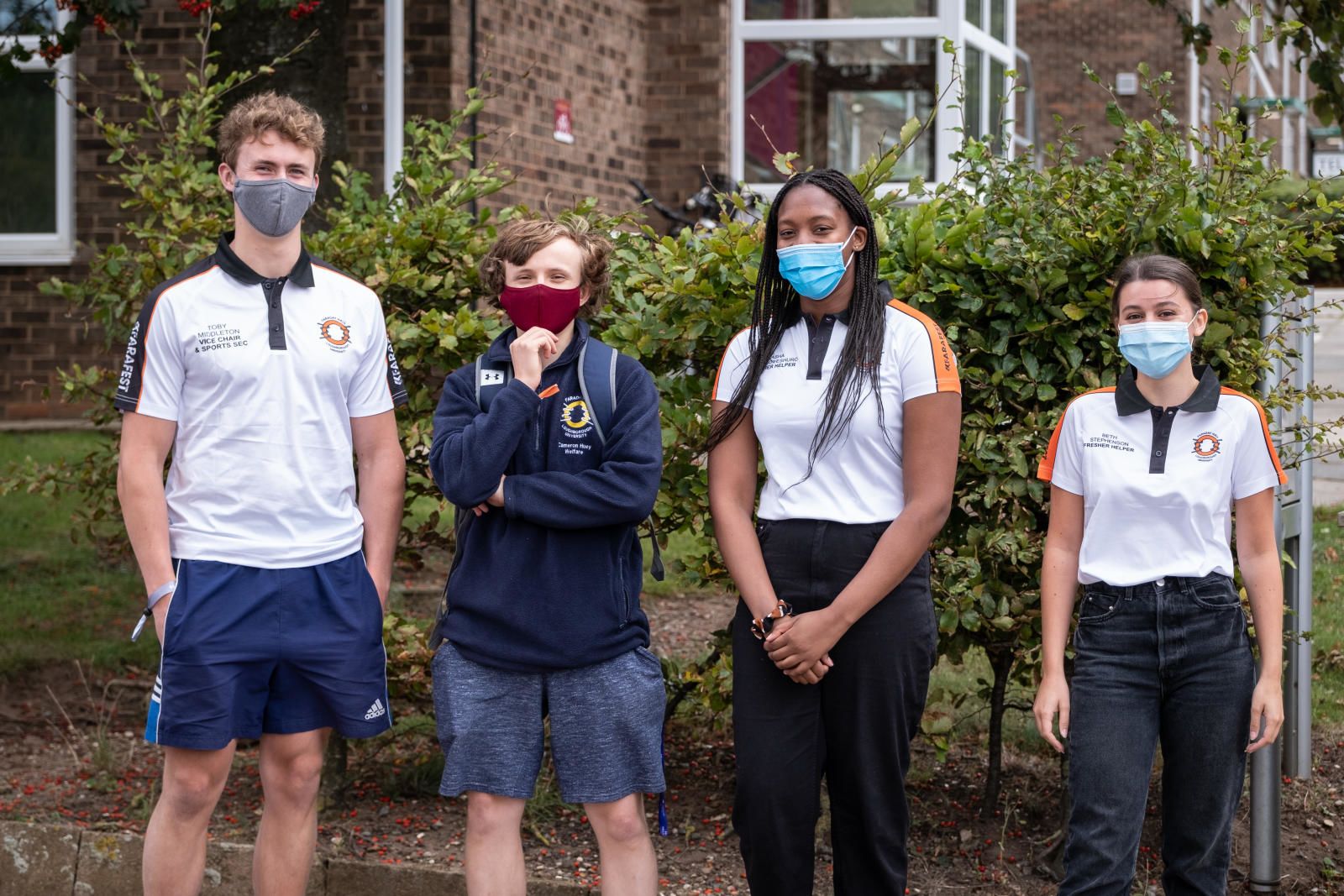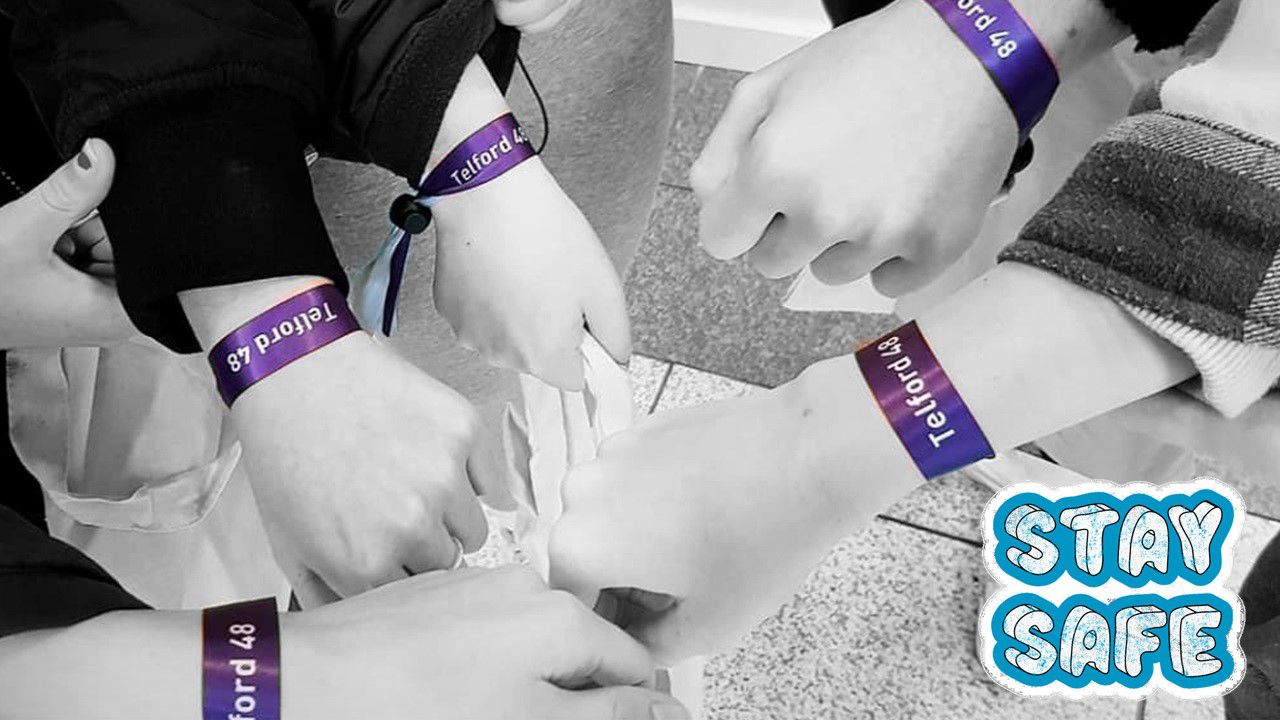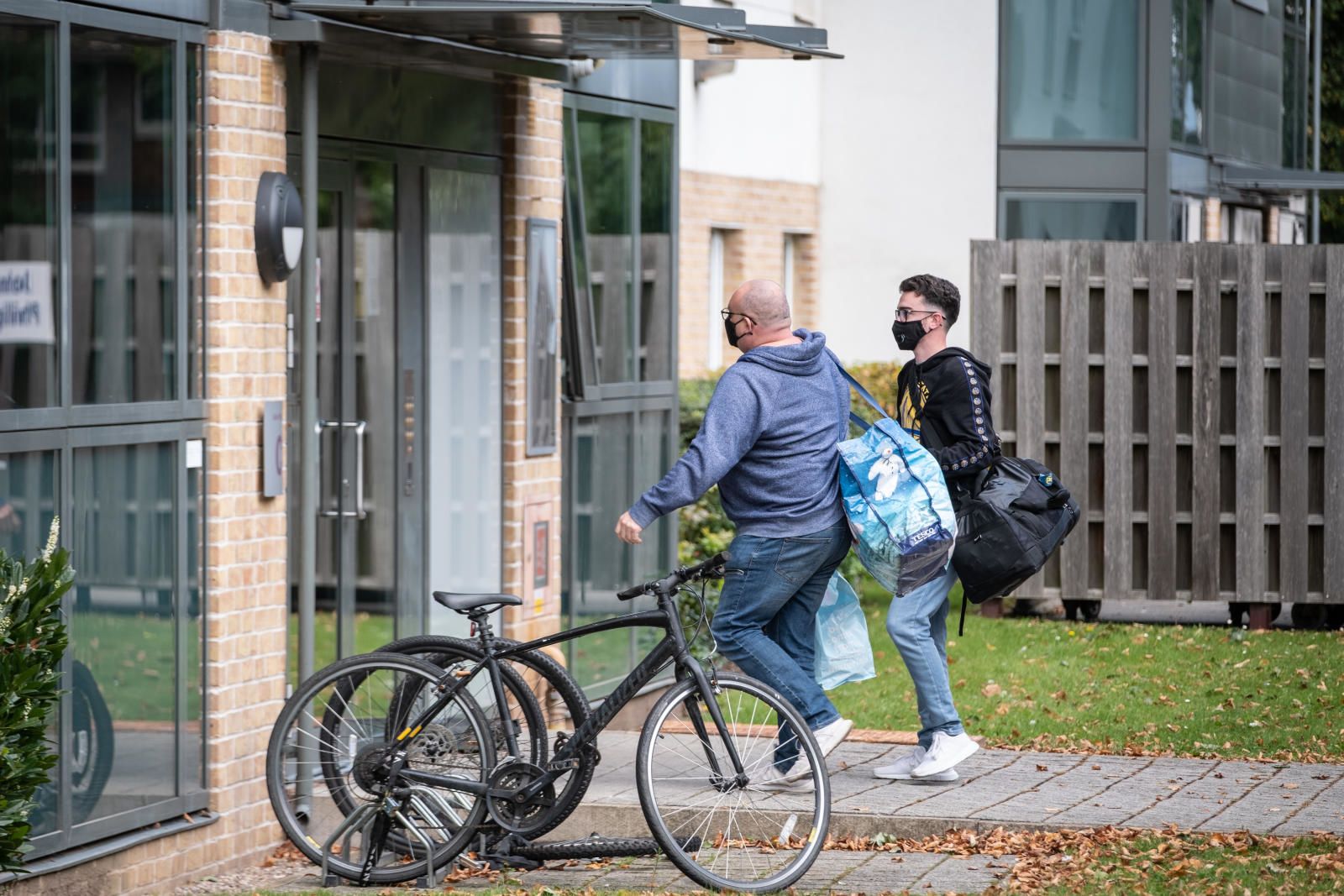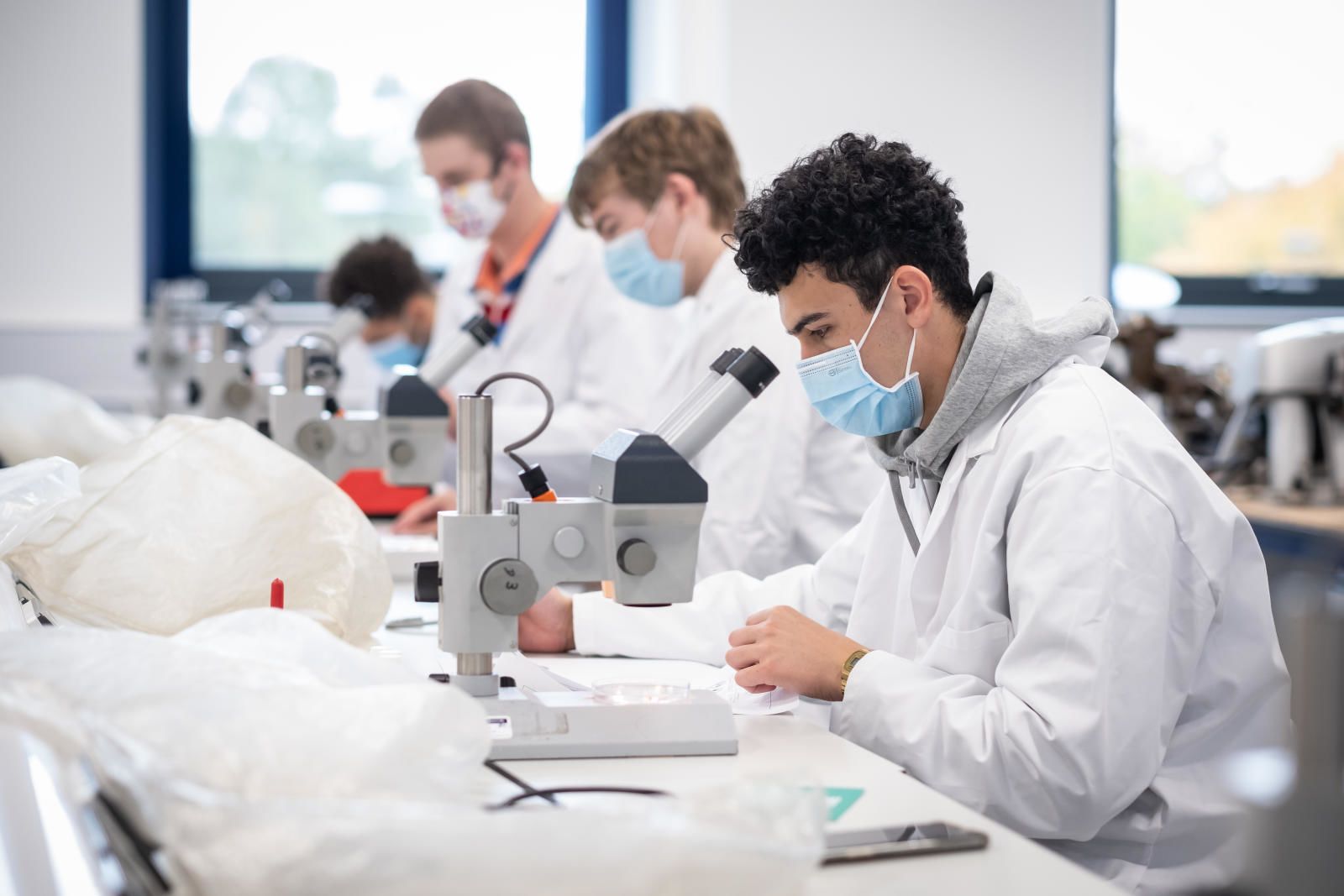 Creating an inclusive environment
The pandemic wasn't the only concerning issue to dominate the headlines during 2020. The abhorrent events that took place in America earlier in the year made many reflect on racism. This included here in our University community and in recent months the University has set a focus on the challenge to eliminate racism.
With the guidance of colleagues and support of student leaders, we are making change happen and not before time. This includes independent research into how we can provide a more inclusive environment and improve outcomes for black students and will be applying this during 2021. Significant steps were made in 2020, to get us started.
Black History Month

:

Alongside Loughborough Students' Union, the University hosted a diverse event programme throughout the month of October that featured discussion panels, presentations, research roundtables, creative arts opportunities and reading challenges, to honour the contributions and histories of Black people across the world and within our communities.
Race-based stress

:

In a sector-leading move, the University recognised the negative impacts on Black, Asian and Minority Ethnic (BAME) staff and students of race-based stress, specifically the unequal negative health impacts of COVID-19 on the BAME community and the collective trauma of the anti-Black violence, and introduced a range of measures to support individuals affected. These include:
- Two weeks of pre-approved optional compassionate leave.
- Funding to support alternative or additional counselling needs.
- Relaxation of the mitigating circumstances regulations for BAME students.
- Introduction of anti-racism resources for first-year students.
Race equality action plan

:

The University has begun to identify key actions to be progressed, that are aimed at eradicating racism at the University.
BAME representation on University Committees

:

Diversity is critical to sound and innovative decision-making and for this reason, the University is committed to improving the diversity of its decision-making forums. As positions become available on Council, Senate and their sub-committees, the University are actively seeking diverse representation.
Exercising positive action

:

In the interim, co-opted positions have been created for a BAME colleague on several University committees. The three-year appointments commenced during the 2019/20 academic year.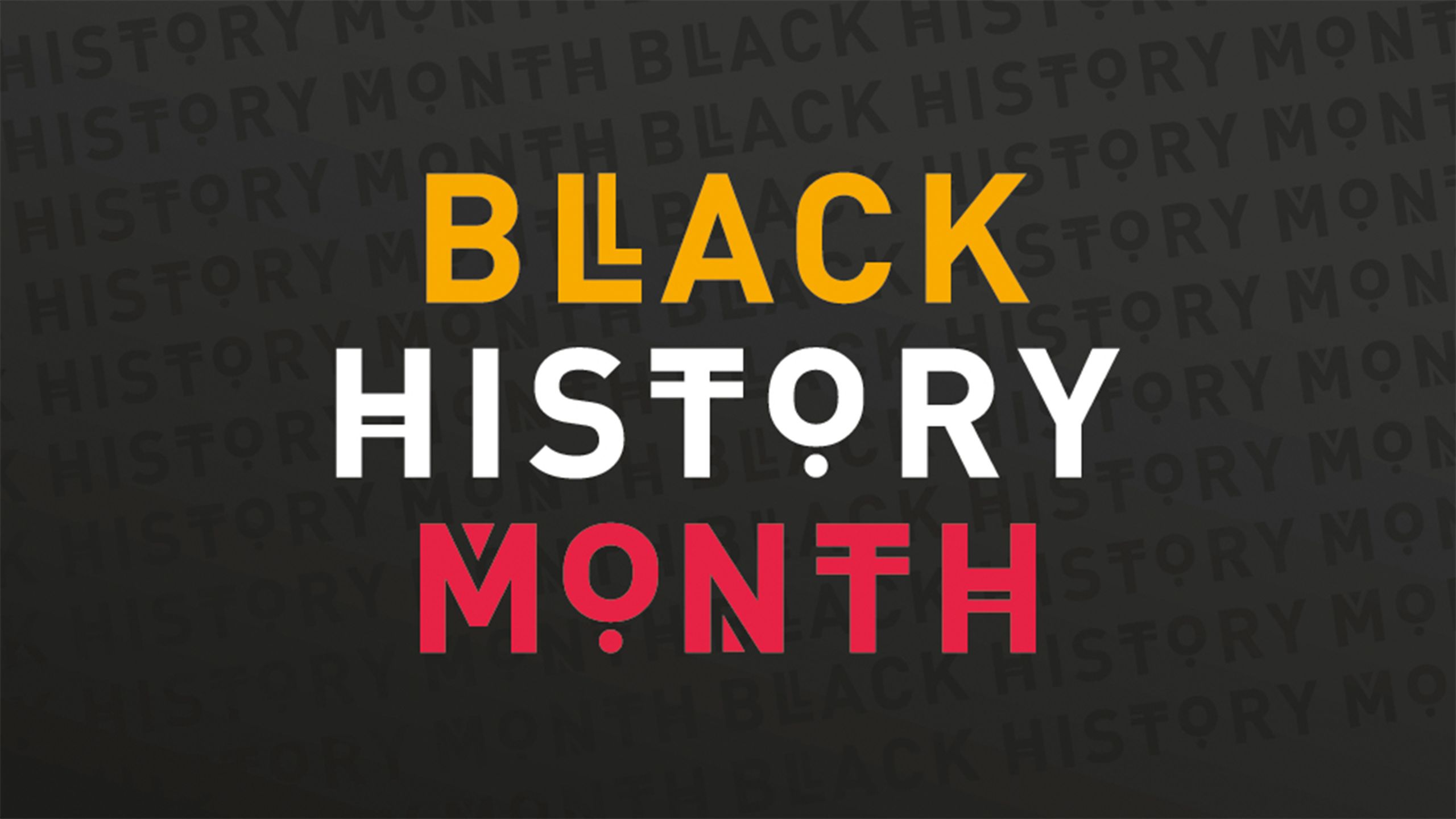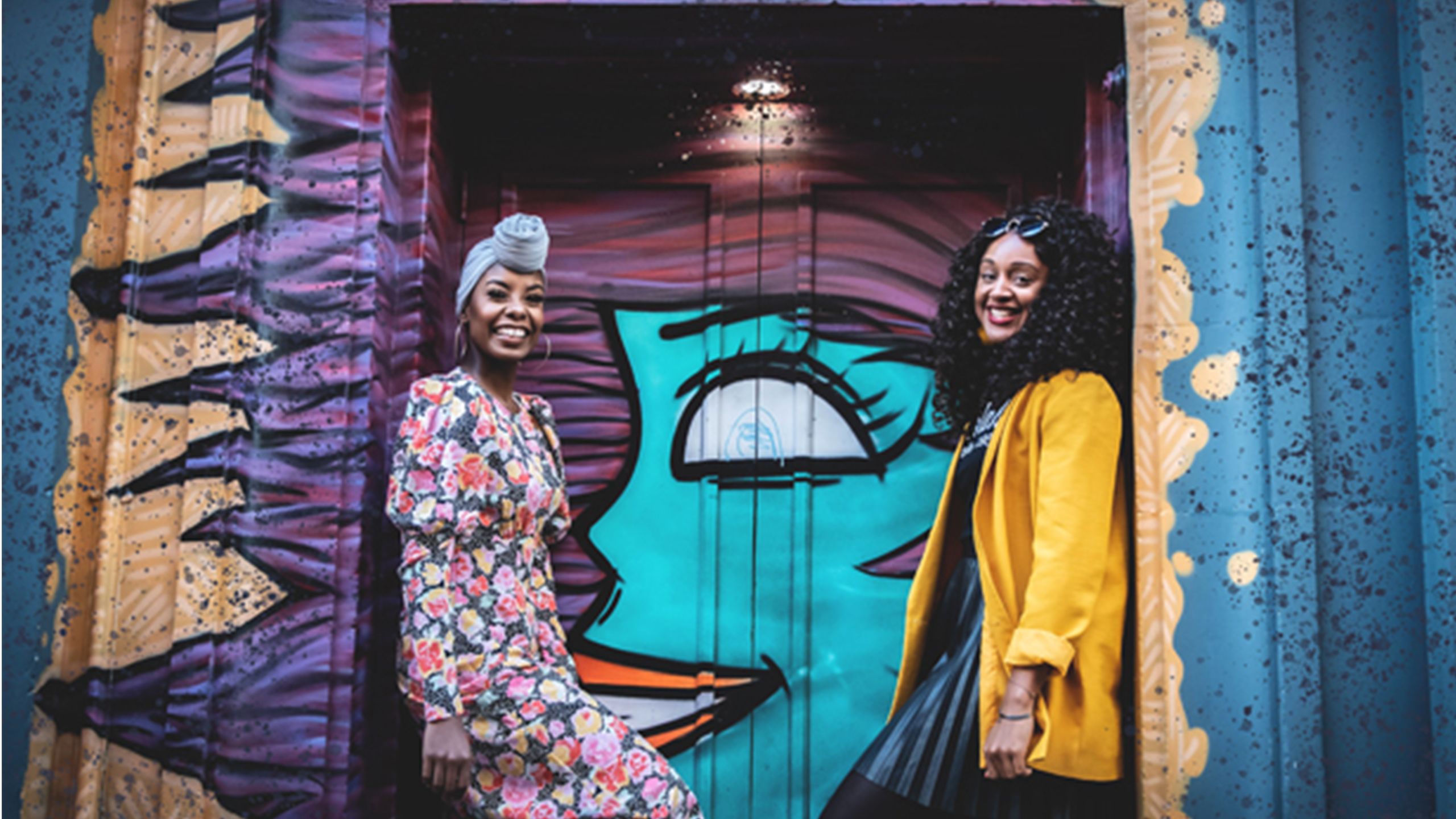 Alumnae Ashlea Smith and Raina Omar launched a podcast, Melanin and Me.
Alumnae Ashlea Smith and Raina Omar launched a podcast, Melanin and Me.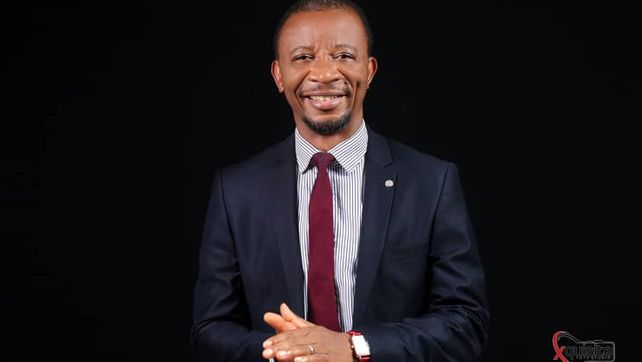 Alumnus Paul Oluikpe shared his story and reflected on the importance and significance of marking Black History Month.
Alumnus Paul Oluikpe shared his story and reflected on the importance and significance of marking Black History Month.
Item 1 of 3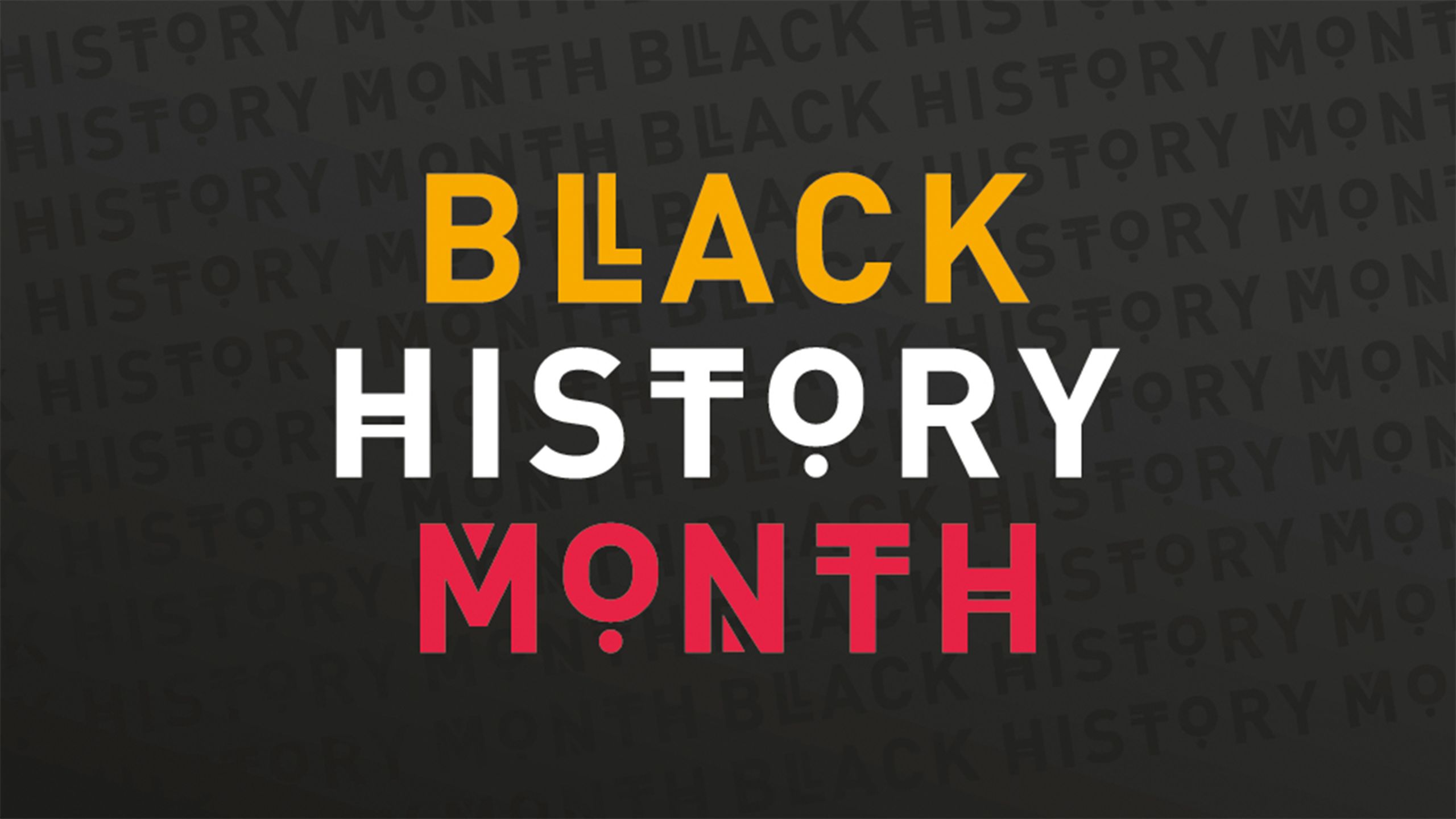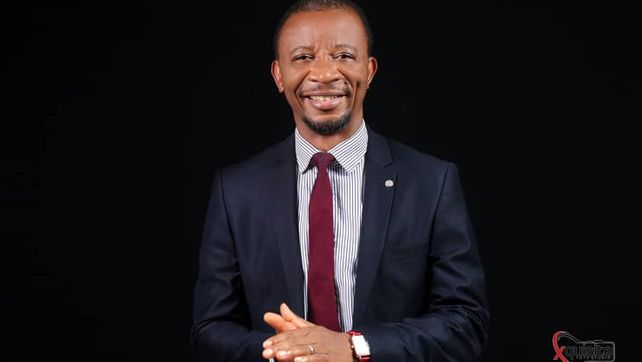 Alumnus Paul Oluikpe shared his story and reflected on the importance and significance of marking Black History Month.
Alumnus Paul Oluikpe shared his story and reflected on the importance and significance of marking Black History Month.
We dealt with the inevitable
As winter drew closer, the long predicted and somewhat inevitable second wave of coronavirus cases arrived.
Having put measures in place to keep our students, staff, partners, and the wider Loughborough community safe, our next step was to ensure that we controlled the virus as best we could and provide the support needed to those affected by it.
Connect and Protect

, a University process developed to support the national Test and Trace system, was launched, which has enabled us to track possible and confirmed COVID-19 cases on campus and offer affected students and staff any necessary support.
Over 100

staff volunteered their time to support the COVID Logistics Hub, which helped deliver food supplies and essential services to isolating students, as well as advice and guidance to individuals across the University community.
Our catering team provided over 120,000 meals for students living on campus, free of charge, during the period of their isolation.
Essential laundry was also taken care of for those self-isolating.
Vice-Chancellor, Professor Bob Allison (VC Bob to our students), was checking in on students isolating both on and off campus, and also supported our COVID support teams with food and essential deliveries.
Working alongside Loughborough Students' Union, the '

COVID-19 Community Champions

' voluntary scheme was launched, and recruited over 300 staff and student volunteers to provide individuals isolating both on and off campus with support such as collecting prescriptions, food shopping, parcel collection, and picking up books from the library.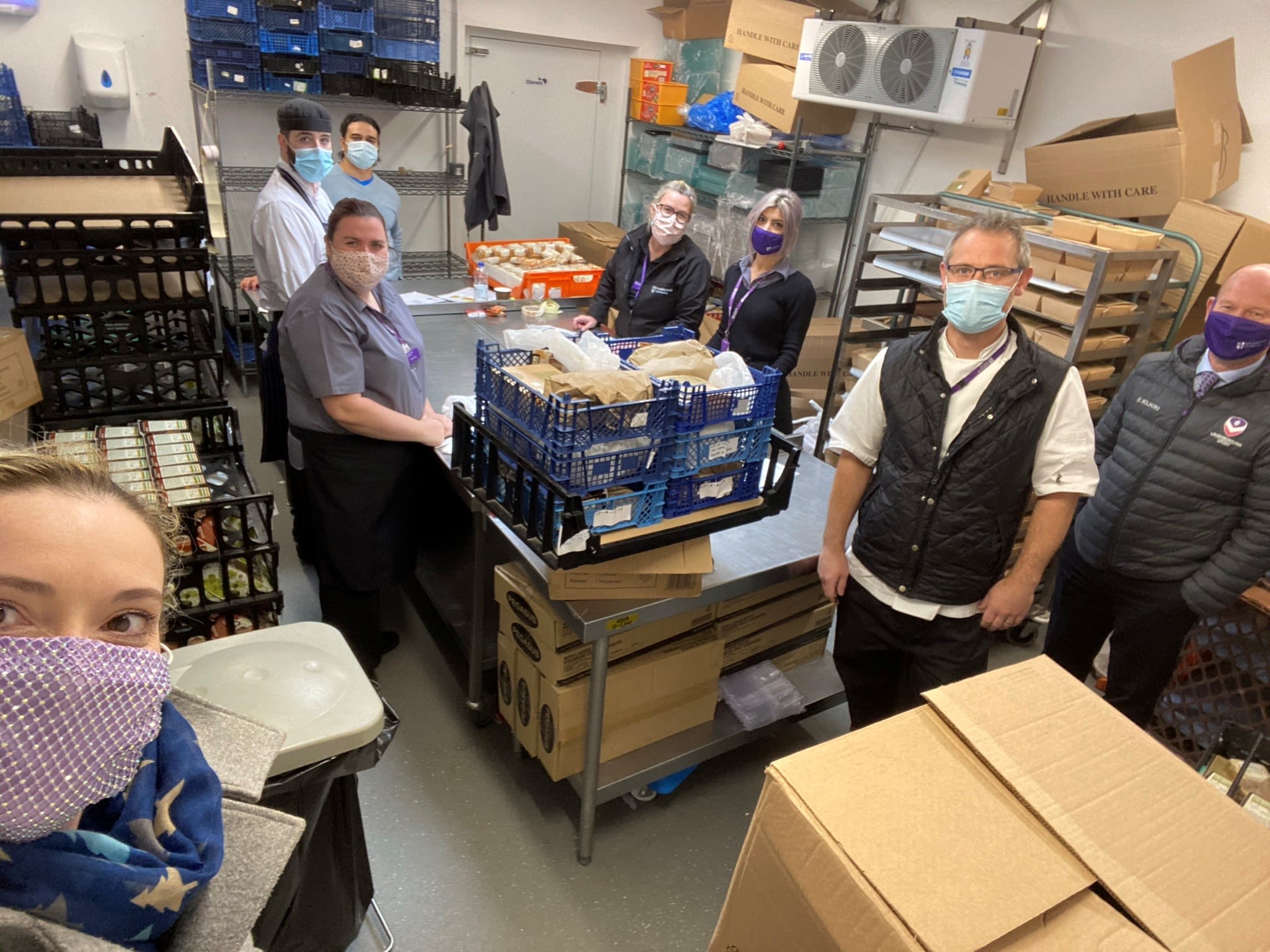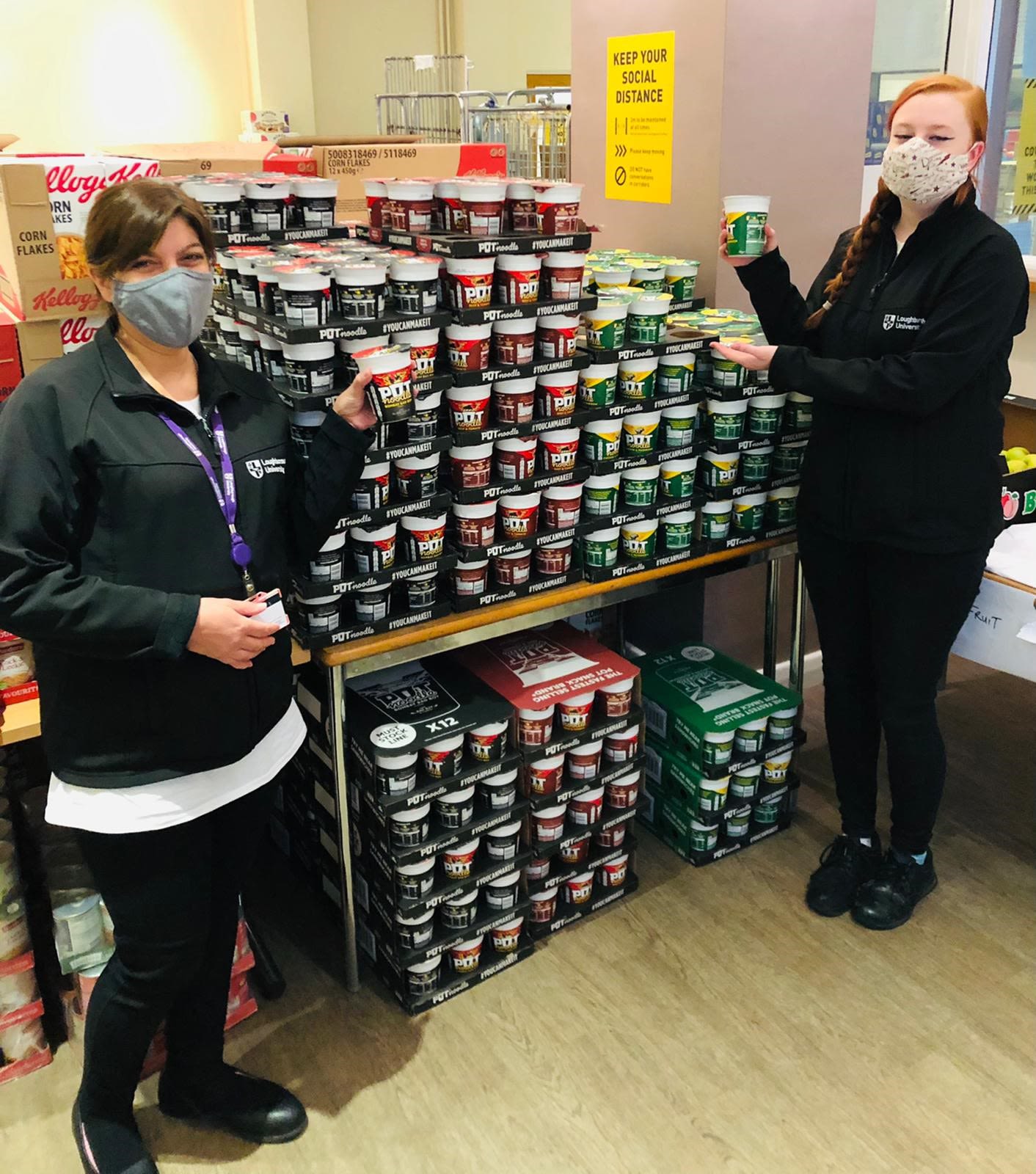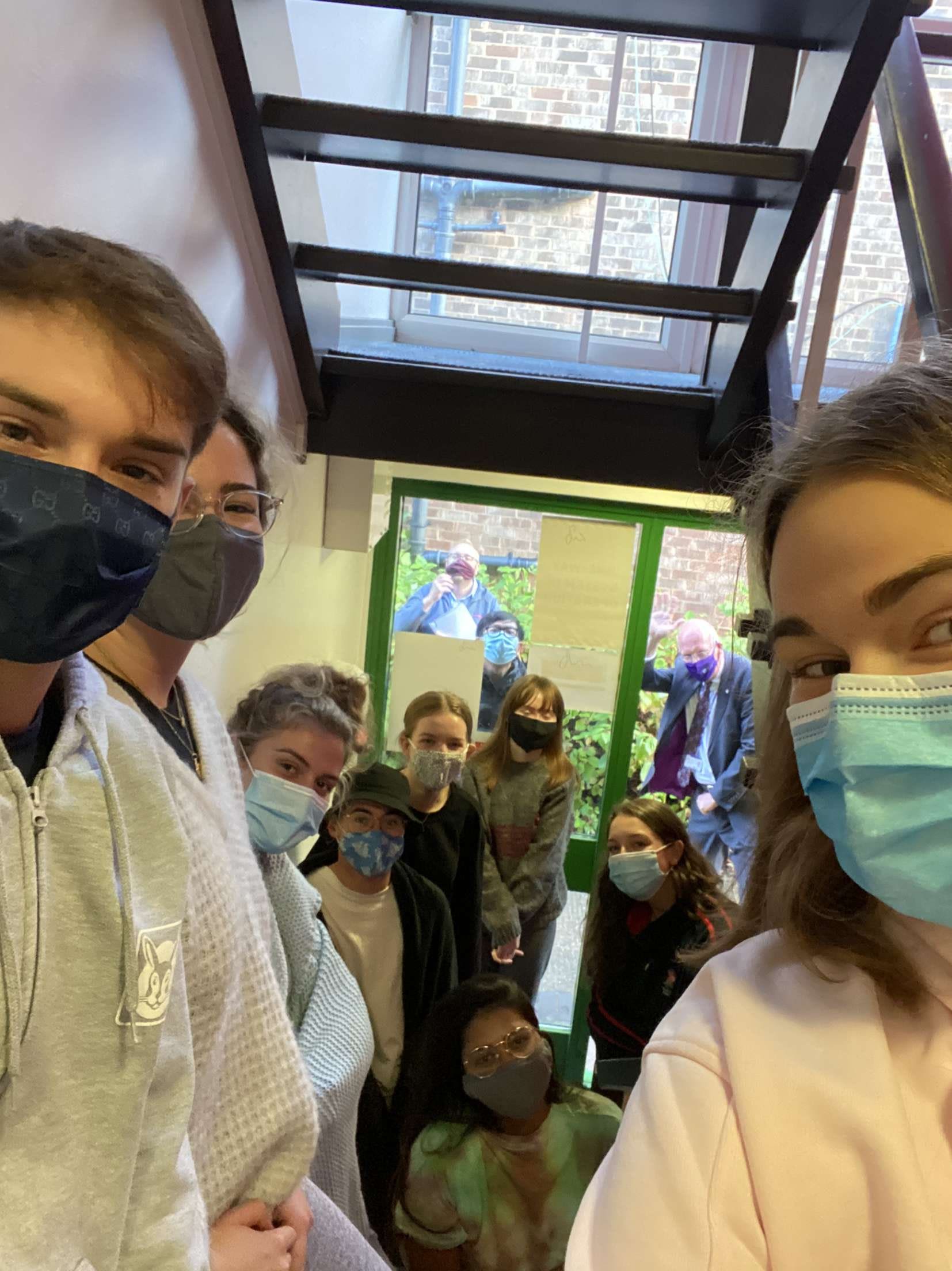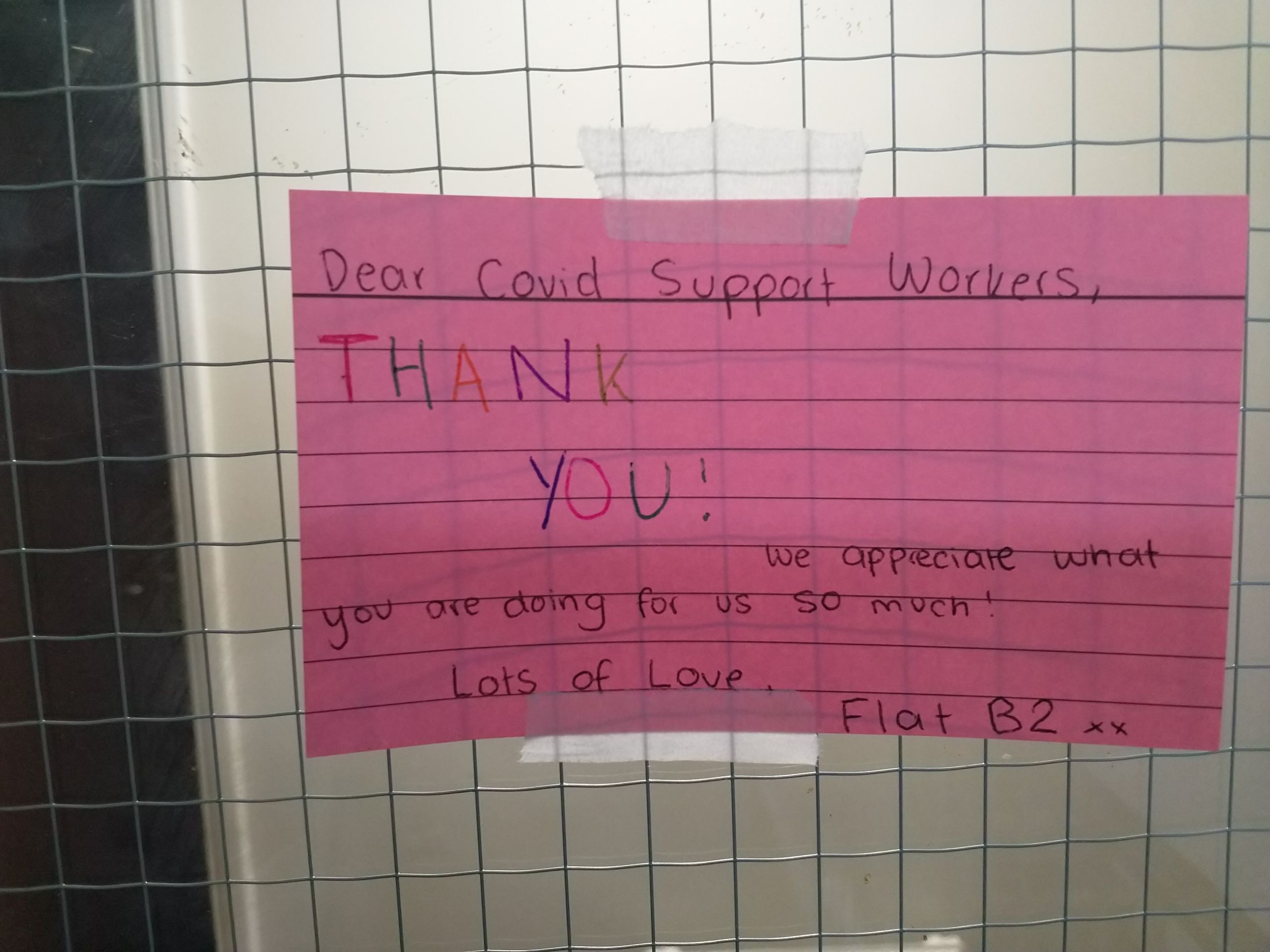 Making Christmas happen
As the events of 2020 unfolded, it became increasingly apparent that the festive season was going to be different for most. Once the Government released guidance on students travelling home for the Christmas break, the University worked to ensure that all students and staff, whether they planned to head home to see family or stay at university, were supported.
A fast-turnaround testing programme was set up, helping

staff and students to be tested prior to the Christmas break.
Approximately 400 students stayed on campus. A programme of fun and engaging activities both online and in-person, called Loughborough Festivities, was set up to ensure loneliness was avoided.
Events took place every day of the Christmas break and included online exercise classes, creative workshops, gingerbread making, film nights and a scavenger hunt.
The Vice-Chancellor also hosted a series of COVID secure events for students including a quiz, a bingo night, a fancy dress competition and Santa's grotto.
Hot meals were provided every day and were free over Christmas and New Year. On 25 December, a full Christmas dinner was provided, with the Vice-Chancellor dishing out the plates, and all students that chose to participate were given a small gift.
A team of student ambassadors also acted as peer buddies so students had someone they could turn to if they needed additional support or someone to chat to.
---
"I was really worried we would be forgotten about, but the amount of support put in place and knowing there were staff still around, that cared, was nice."
---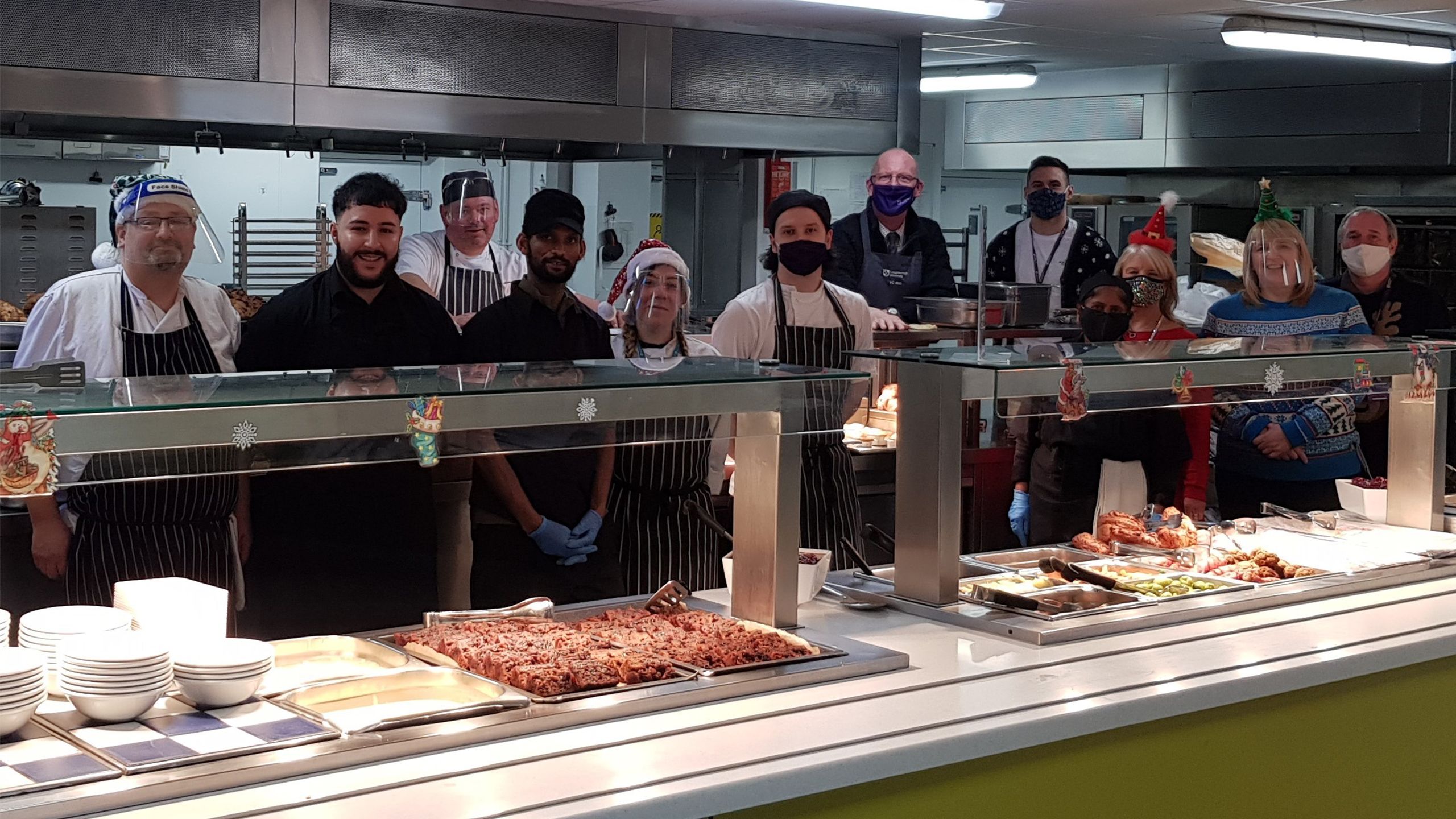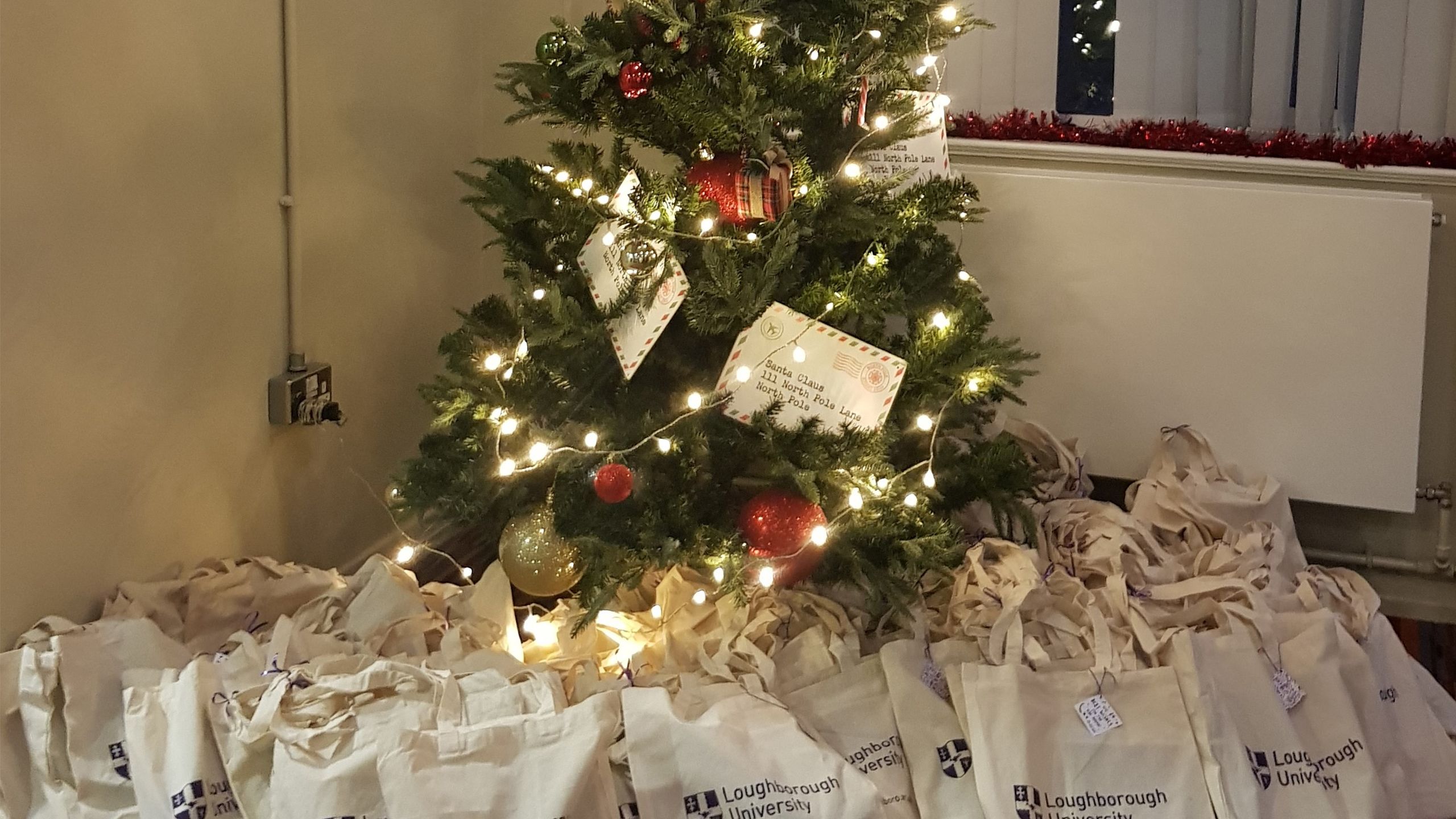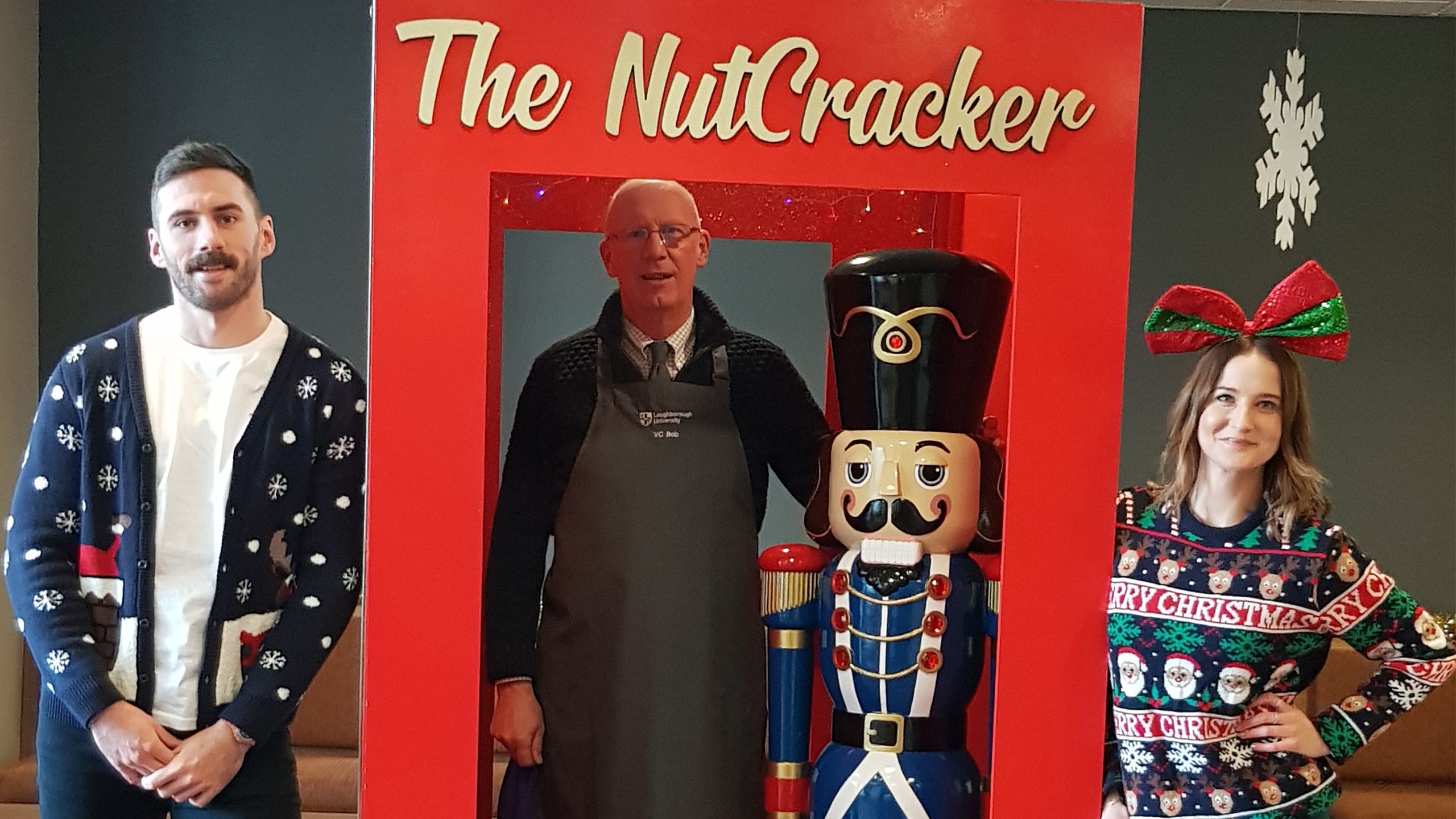 And we still celebrated
2020 was dominated by coronavirus. For many, including us, the last 12 months has been about keeping our community safe and delivering our services within the restrictions presented to us. But, even though COVID-19 seems to have taken centre stage, there have still been so many reasons for us to celebrate as a university.
We acquired additional land to the west of the East Midlands campus to secure the long-term future of the University.
Christine Hodgson CBE

, Chair of Severn Trent and Loughborough alumna was announced as the next Chair of Council and Senior Pro-Chancellor.