COMMITTED
Our commitments to the areas that will make a difference, create impact and cause long-lasting change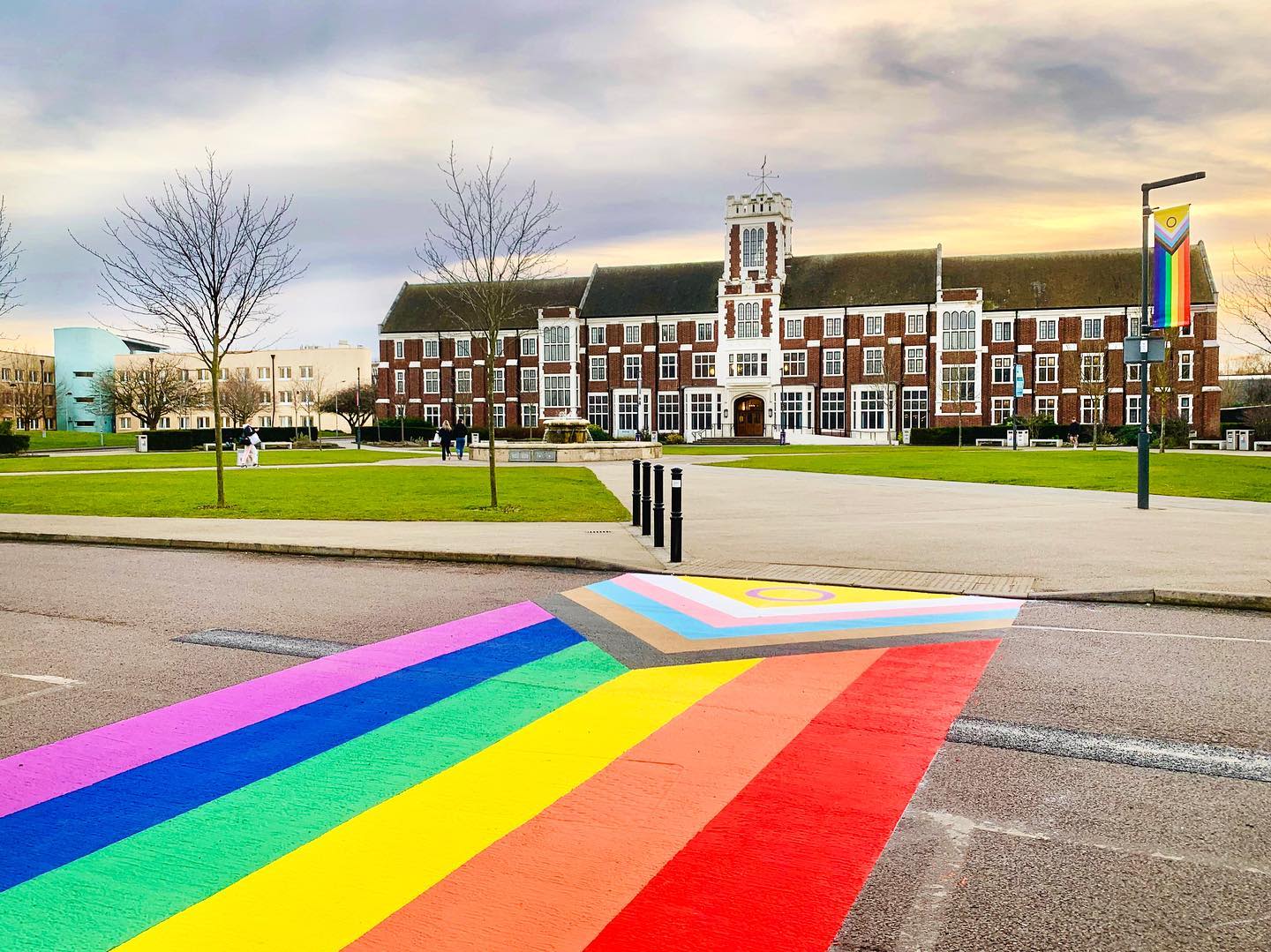 The University's new strategy, Creating Better Futures. Together, recognises the importance of our external influence and the impact of our actions on the world around us and reflects the challenges that we face as a society.​
This is evidenced by the aims, themes and values set out in the strategy. Two of the themes in particular address issues that are prominent in all aspects of our lives and work. Two areas where progress needs to be made by many to make a difference, create impact and cause long-lasting change.
We are of course talking about equity, diversity and inclusion (EDI) and sustainability.
Here, we look at the reasons why these topics play a pivotal role in our strategy moving forwards; the plans we're making in both areas, and the progress we've made to date.
MAKING OUR COMMITMENTS
The themes within our strategy were created to guide our priorities and how we operate and behave. They will also influence our curricula, our research, our strategic partners, and drive our growing international reputation.
By setting EDI and sustainability as key themes within our strategy, we are pledging our commitment to making change. Change that will have a positive impact on our community here at the University, as well as on wider society. Change that will have a lasting impact for generations to come.
COMMITMENT ONE
CREATING VIBRANT AND INCLUSIVE COMMUNITIES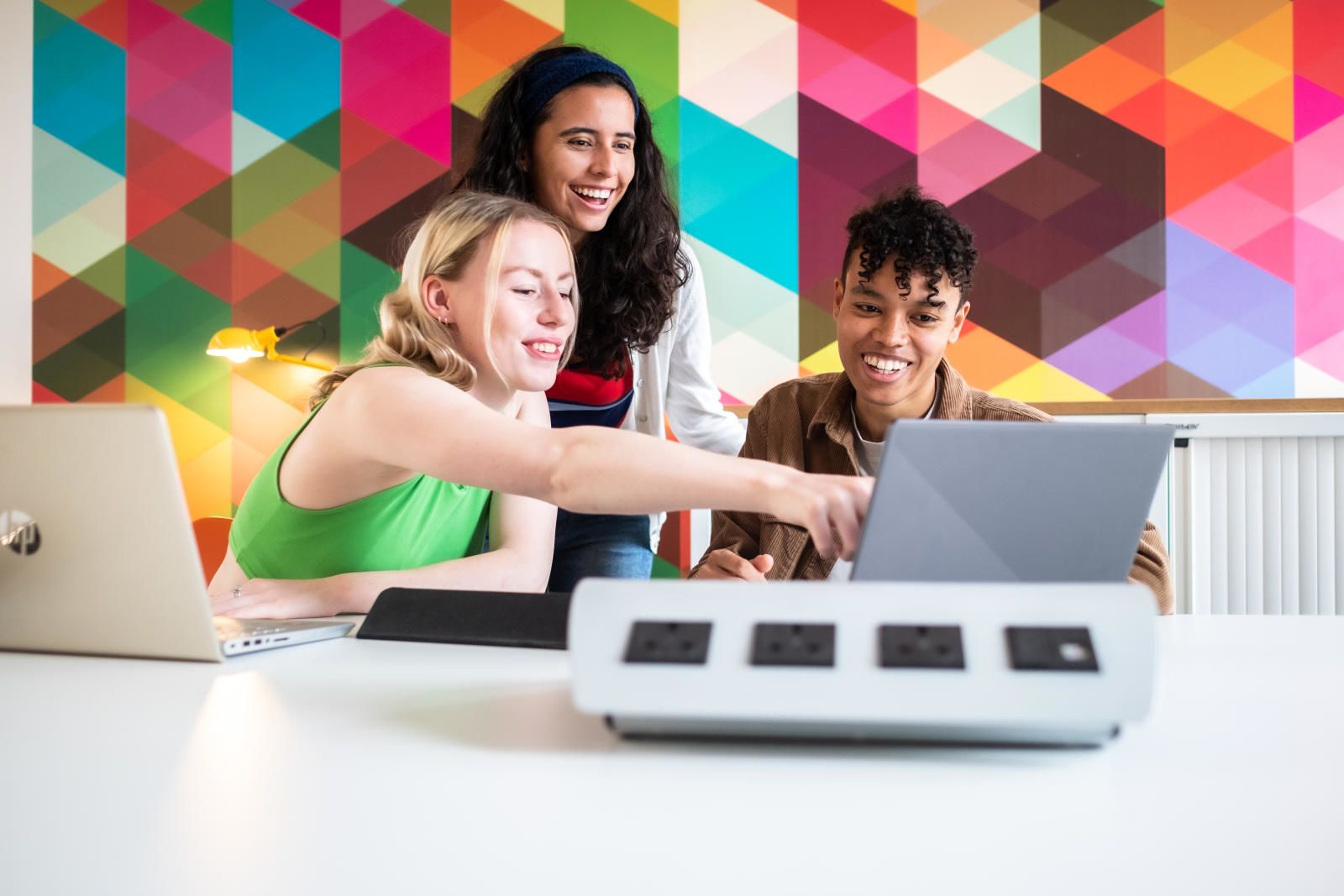 There are so many reasons that EDI needs to be at the top of everyone's agenda. It addresses the basic human need to feel safe, supported, and belong. It ensures fair treatment and opportunity for all.
In any environment – be it the workplace, study or personal – authentic EDI enables people to perform at their best.
We want to create a culture that provides this for everyone connected to the University. We also want to contribute to creating a society that lives by this as well.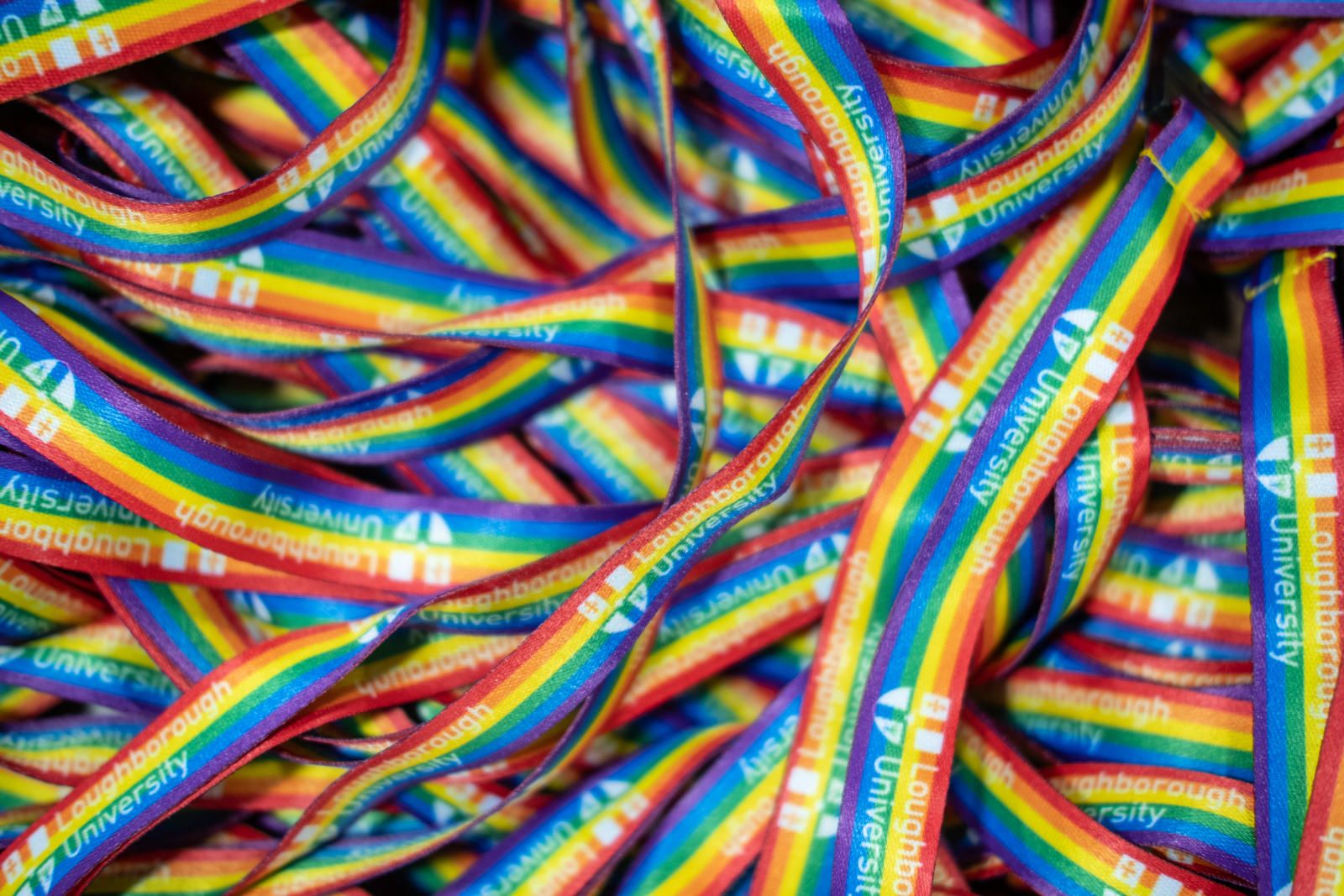 Our first Pro Vice-Chancellor for EDI
In April, the University appointed Professor Charlotte Croffie as its first Pro Vice-Chancellor for Equity, Diversity and Inclusion (EDI).
Professor Croffie, who joined Loughborough in September, is working with the Vice-Chancellor and senior leaders across the University to make Loughborough a truly inclusive organisation, by identifying and dismantling unfair structures and processes, challenging inappropriate behaviour and being a catalyst for change in EDI attitudes and actions.
She is passionate about EDI and an advocate for the delivery of organisation transformation through good people management, innovation, access to technology, effective policies, procedures, and systems, and the development of healthy working cultures.
"I joined the University at an exciting time as it continues its journey to be a leader in the EDI space."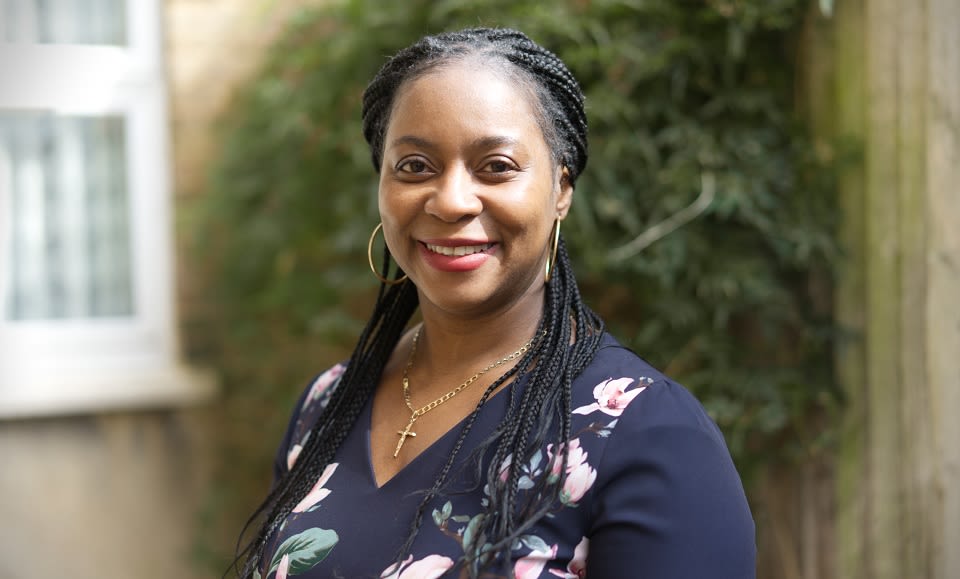 EDI champion appointed to University Council
Earlier in 2022, the University also appointed Professor Surinder Sharma as a new lay member of Council.
Professor Sharma is recognised as a champion for equality, diversity, and inclusion and has worked with private, public, and voluntary sector organisations in the UK, in Europe and globally to develop and achieve their EDI goals.
He was the first ever National Director for Equality and Human Rights at the Department of Health and the NHS, and throughout his career has held a variety of leadership roles, including the Head of Diversity at BBC Television, Head of Equality and Diversity at Littlewoods, Director, Diversity at the Ford Motor Company in Europe and Global Consultant with Novartis AG, in Switzerland.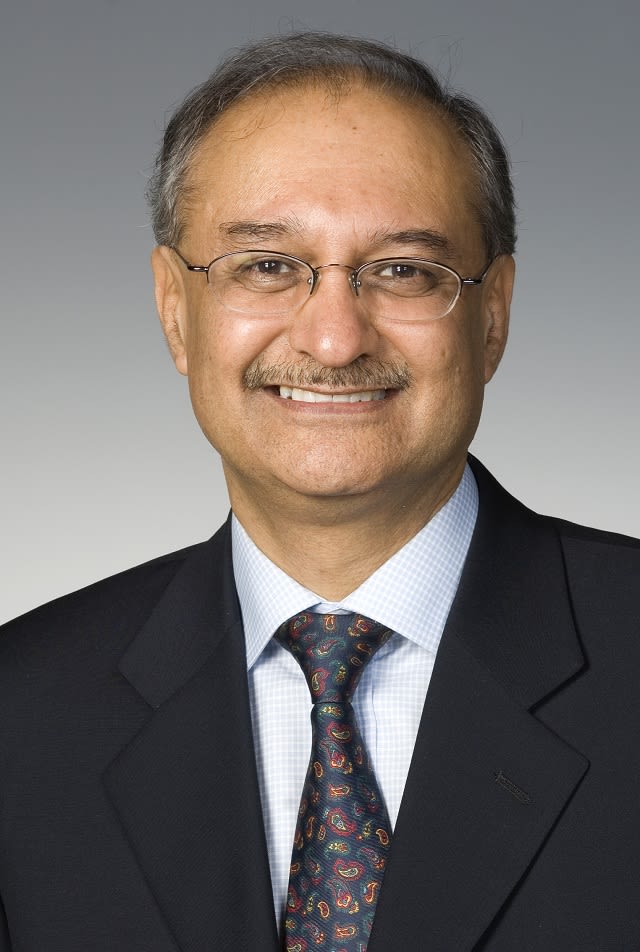 EDI committee in London
In May, an EDI Committee was established at the University's London campus. Made up of both staff and students, the committee will work to achieve true equality in academic opportunity and attainment.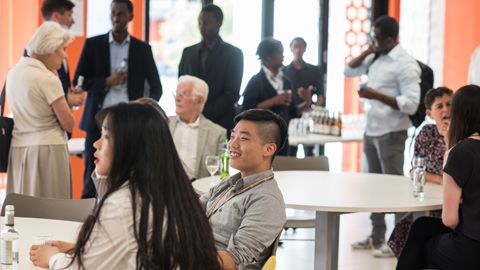 "We are no longer in a place where it's just about a small group of people being instrumental in changing Loughborough; it is now our collective responsibility to make sure this change happens."
Professor Nick Jennings, Vice-Chancellor and President, Loughborough University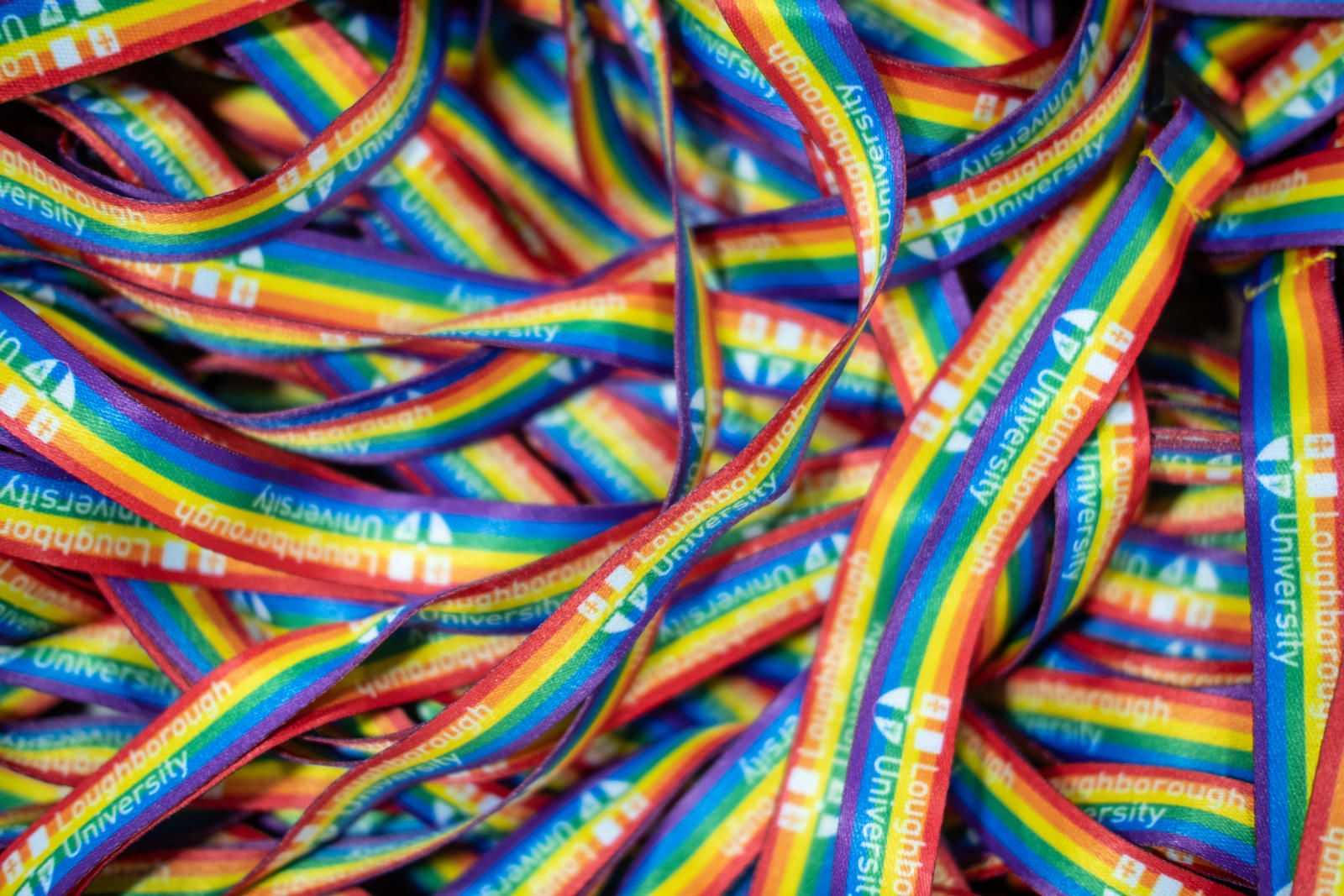 Race Equality Charter Award
In May, the University was awarded the Race Equality Charter Bronze Award by Advance HE, a charitable organisation that works with institutions to improve higher education for staff, students and society.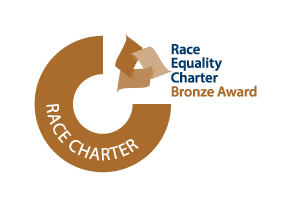 The national scheme is aimed at improving the representation, progression and success of Black, Asian and Minority Ethnic staff and students within higher education, by providing a framework for institutions to identify and self-reflect on barriers that could be standing in their way.
The Bronze level award recognises that, as an organisation, we are at the beginning of our journey to advance race equality.
The action plan that was created to address the issues raised in our submission for the Bronze award, was accepted for implementation by the University regardless of the award outcome.
"I am incredibly pleased to see we have been awarded the REC Bronze award. But I am more encouraged by the University's commitment to the REC action plan."
Actions connected to the plan taken to date in addition to those already mentioned, include:
Recruitment of an EDI Officer and race equity specialist to support the progression of our action plan.
Creation of a budget dedicated to the implementation of the action plan.
Systematic reviews of key processes, such as recruitment, promotion and grievances, and implementing changes.
Improvements to reporting procedure for racist incidents within the University and increasing awareness of this amongst our community.
An increase in education and awareness activities focusing sustained anti-racism training and positive action.
Launch of the Black, Asian and Minority Ethnic Student Council and Postgraduate Research Consortium.
The University will now continue to move forward with its comprehensive race equality action plan.
Renewal of Stonewall Diversity Champion Scheme  
During 2022, the University also renewed its membership to the Stonewall Diversity Champion Scheme.   
Stonewall continues to challenge the status quo with the aim of improving the lives of more and more people every day. We share this aim and will continue to refine our internal processes, structures, and culture to optimise LGBT+ inclusion.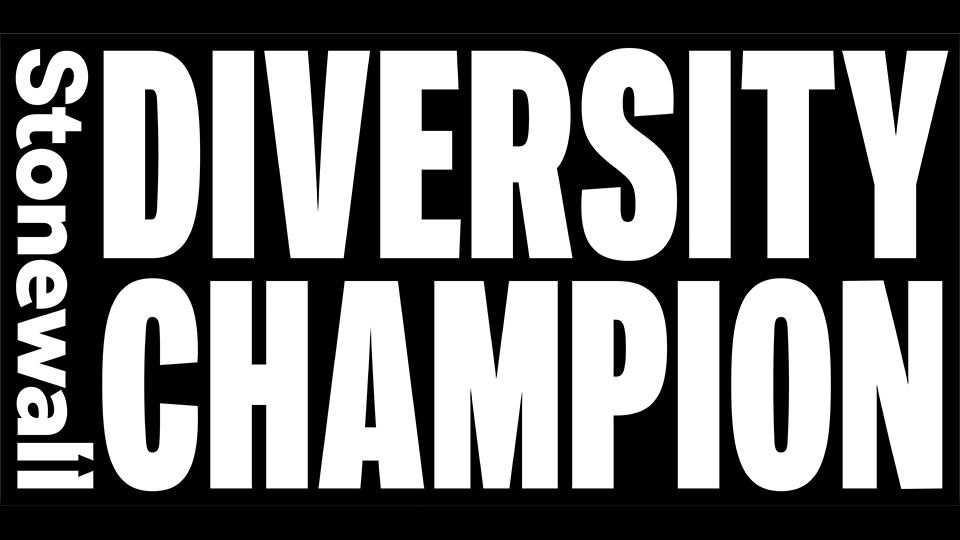 Celebrating Black History Month
Throughout October, the University and Loughborough Students' Union (LSU) celebrated Black History Month with a range of events and initiatives.
Events included a keynote talk from the University's new Pro Vice-Chancellor for EDI, Professor Charlotte Croffie, as well as new art projects, book readings, guest lectures, an enterprise Q&A, visual showcases, an evening celebrating black talent with LSU and a parade.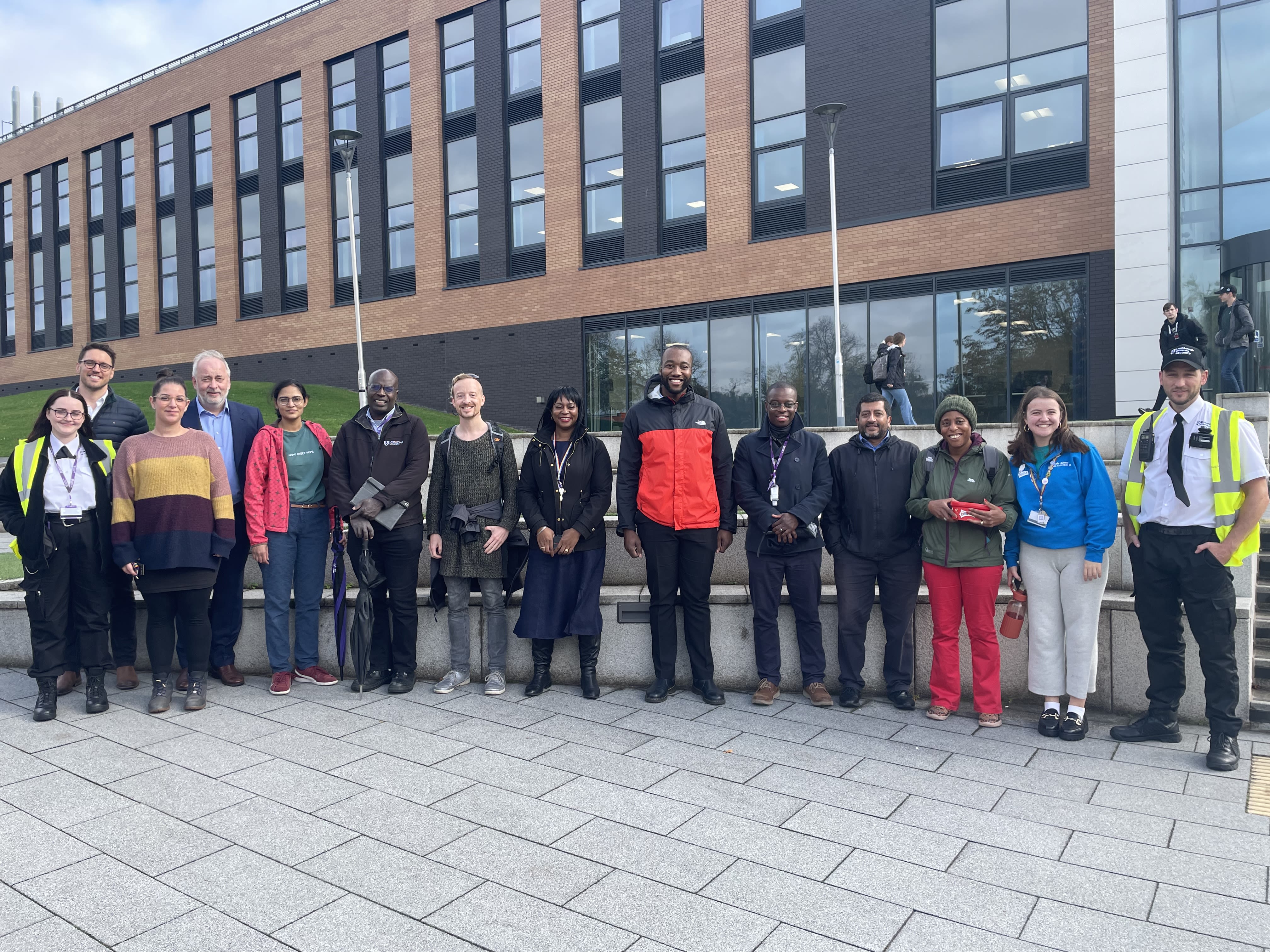 Staff Inclusivity Group
The Staff Inclusivity Group have worked hard throughout 2022 to ensure that Loughborough is a supportive and equitable workplace.
One of the groups aims for 2022 was to celebrate and raise awareness of the work and achievements of staff with or affected by physical and invisible disabilities. Staff members have written various blogs based on personal experiences of living with disability or caring for a family member with a disability.
The University have been celebrating Disability History Month over the last few weeks. As part of this, the Hazlerigg Fountain has been lit up purple for #PurpleLightUp. Visit our dedicated website for details of what activity has taken place.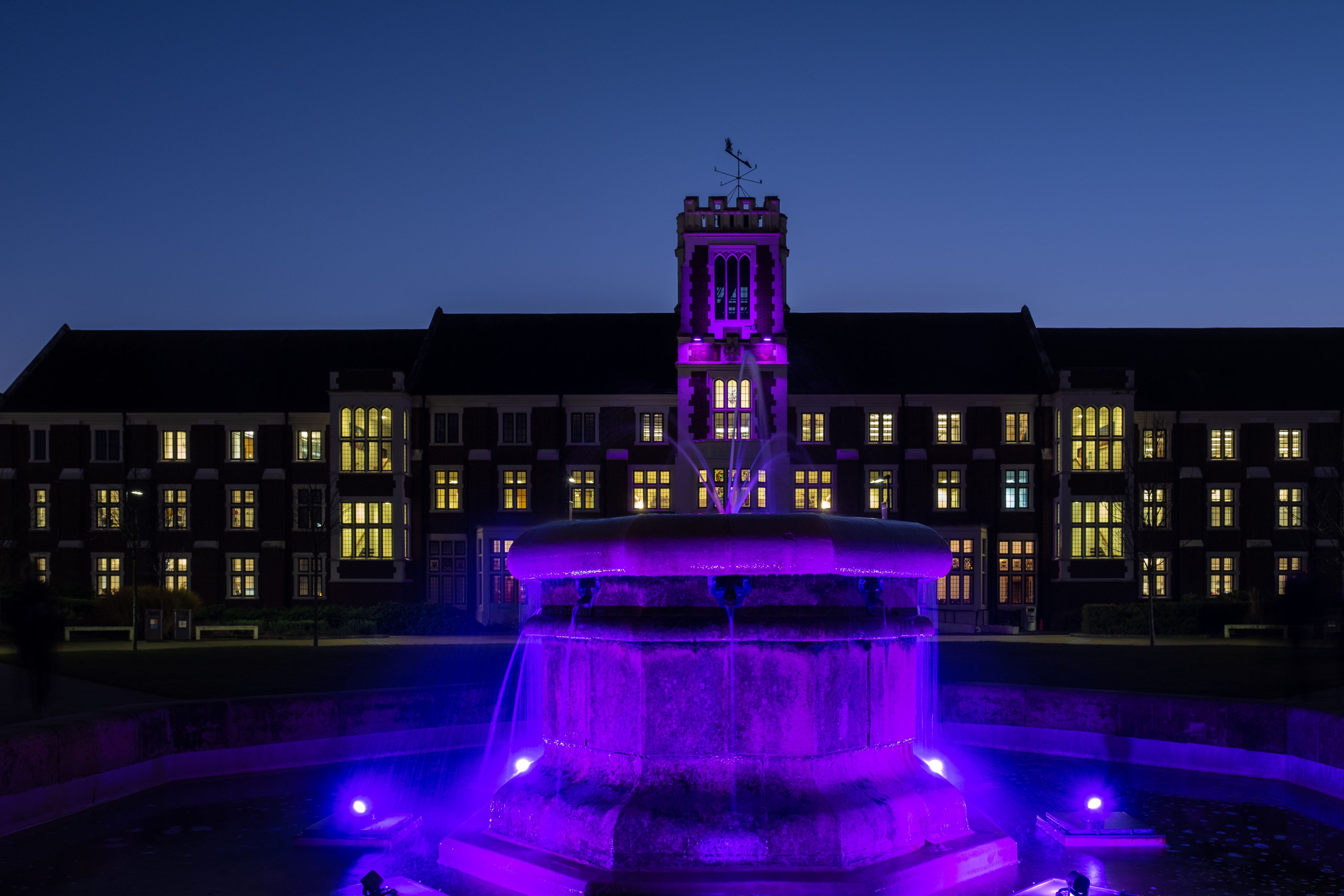 Colourful campus
Two colourful additions to campus visualised our commitment to creating inclusive communities across the University, during 2022.
In January, LU Arts and the University's Equality, Diversity and Inclusion committee announced the winner of a competition that asked students to design a mural that celebrated inclusion in our community.
The winner was Kelsey Bebbington, a final-year Graphic Communication and Illustration student. All of Us is about the hope in inclusivity and sending a strong yet positive message that the future of the university involves all of the communities across the institution.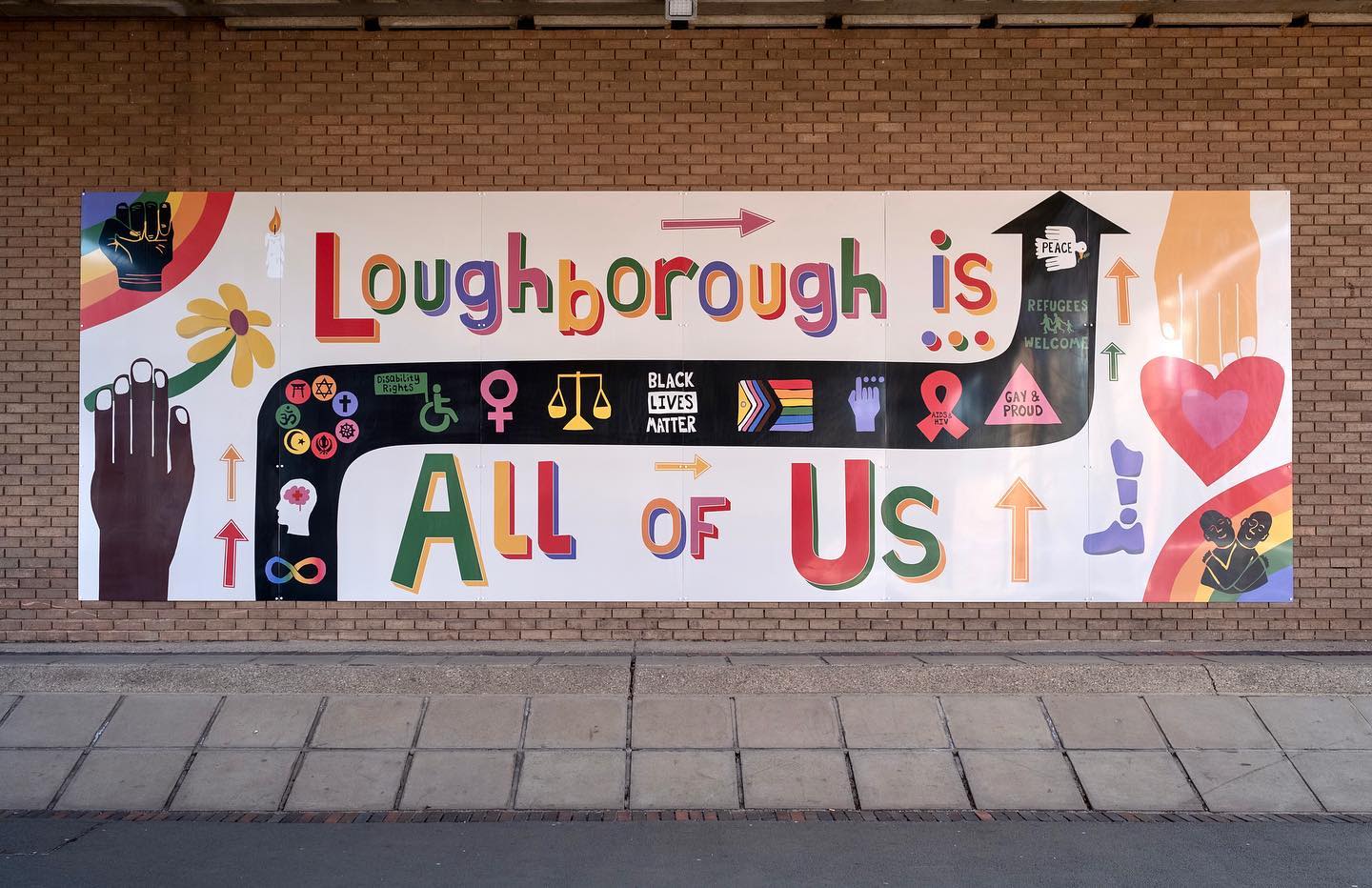 "As an LGBTQ+ person, I often find myself upset about the negative incidents my community face. This design has the intention of celebrating not only my community and our fight, but also those of other marginalised communities.
The University also had a Rainbow crossing painted on the road between the Hazlerigg Fountain and the Students' Union building to celebrate the LGBTQ+ community at Loughborough.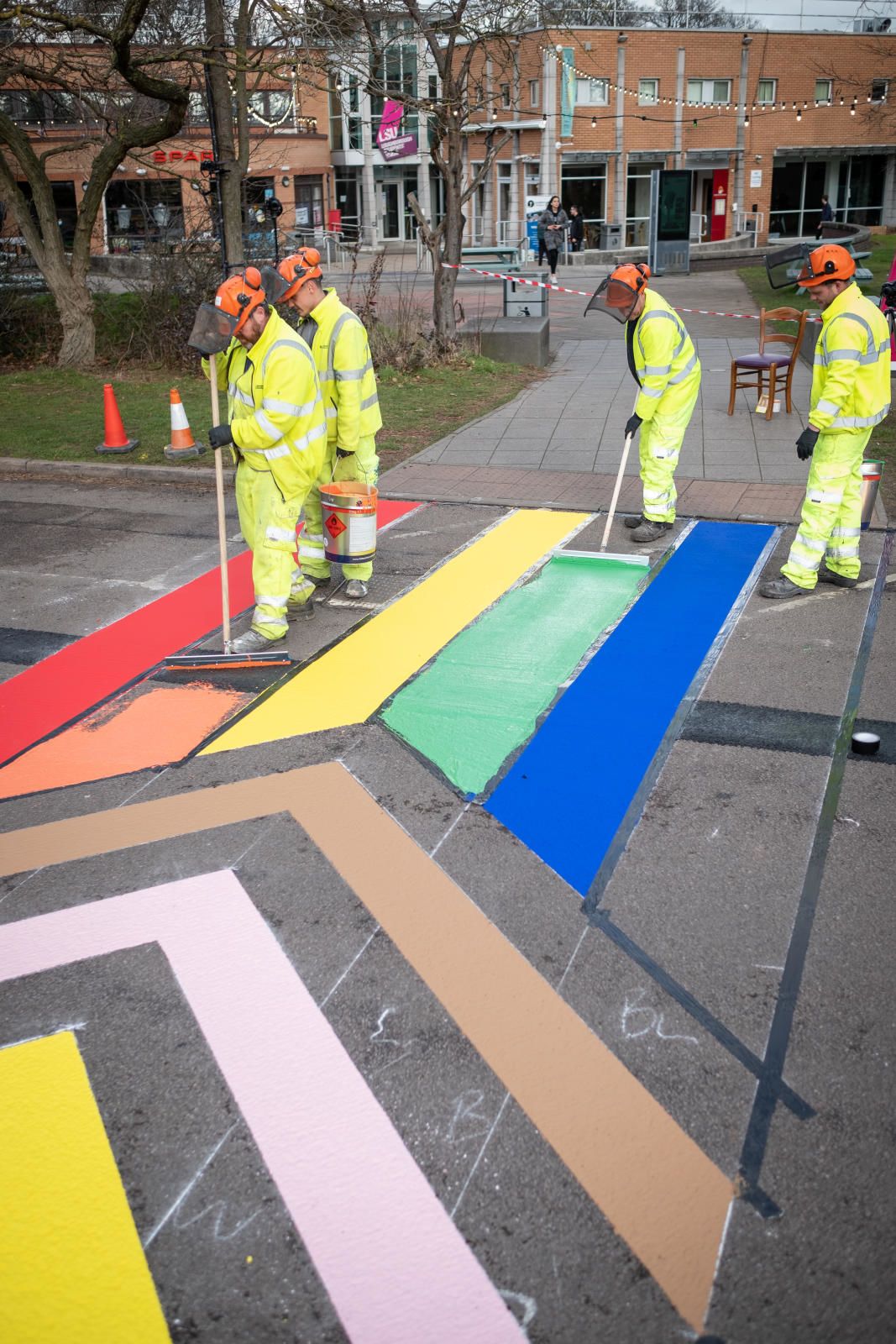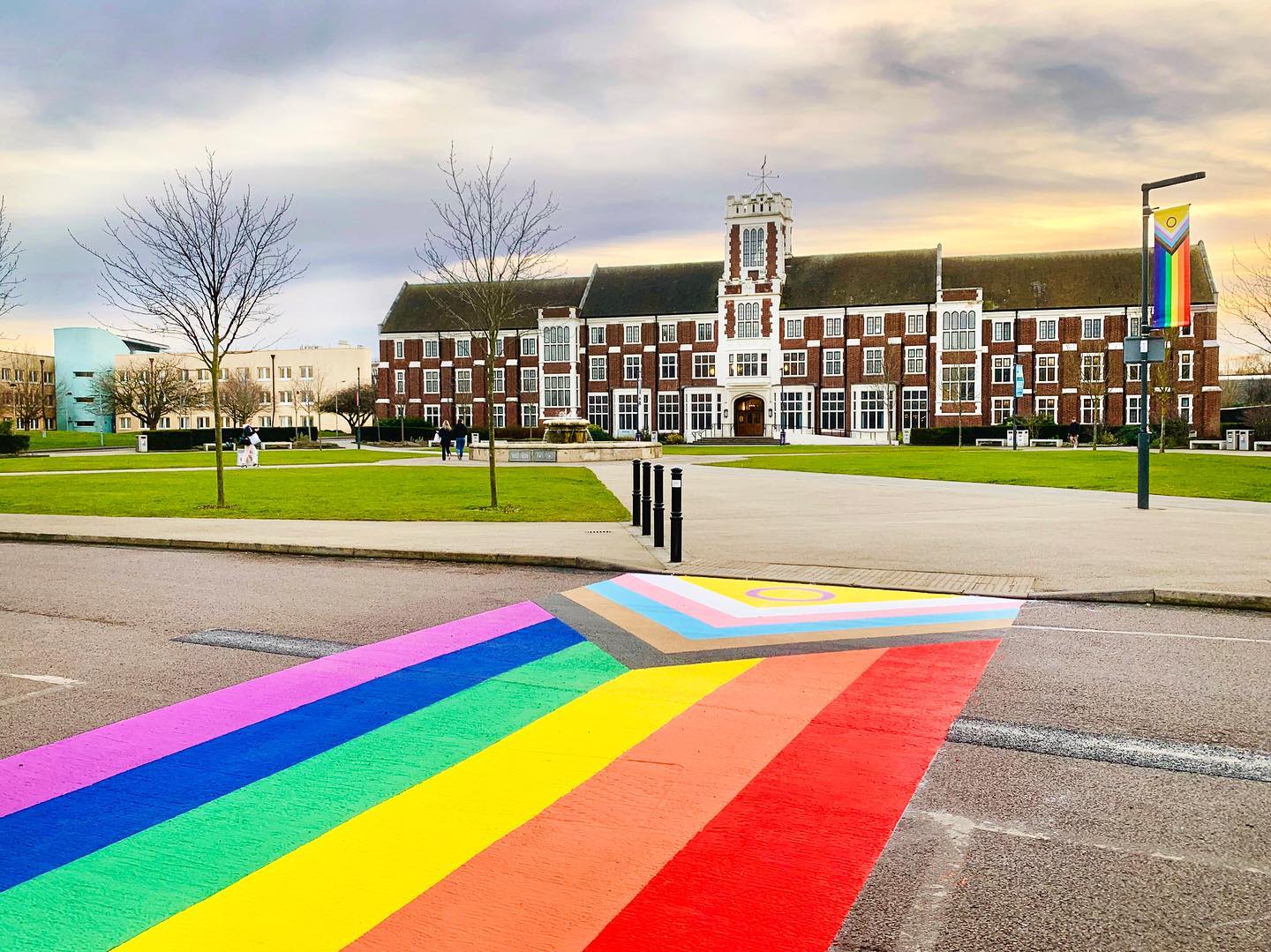 Item 1 of 3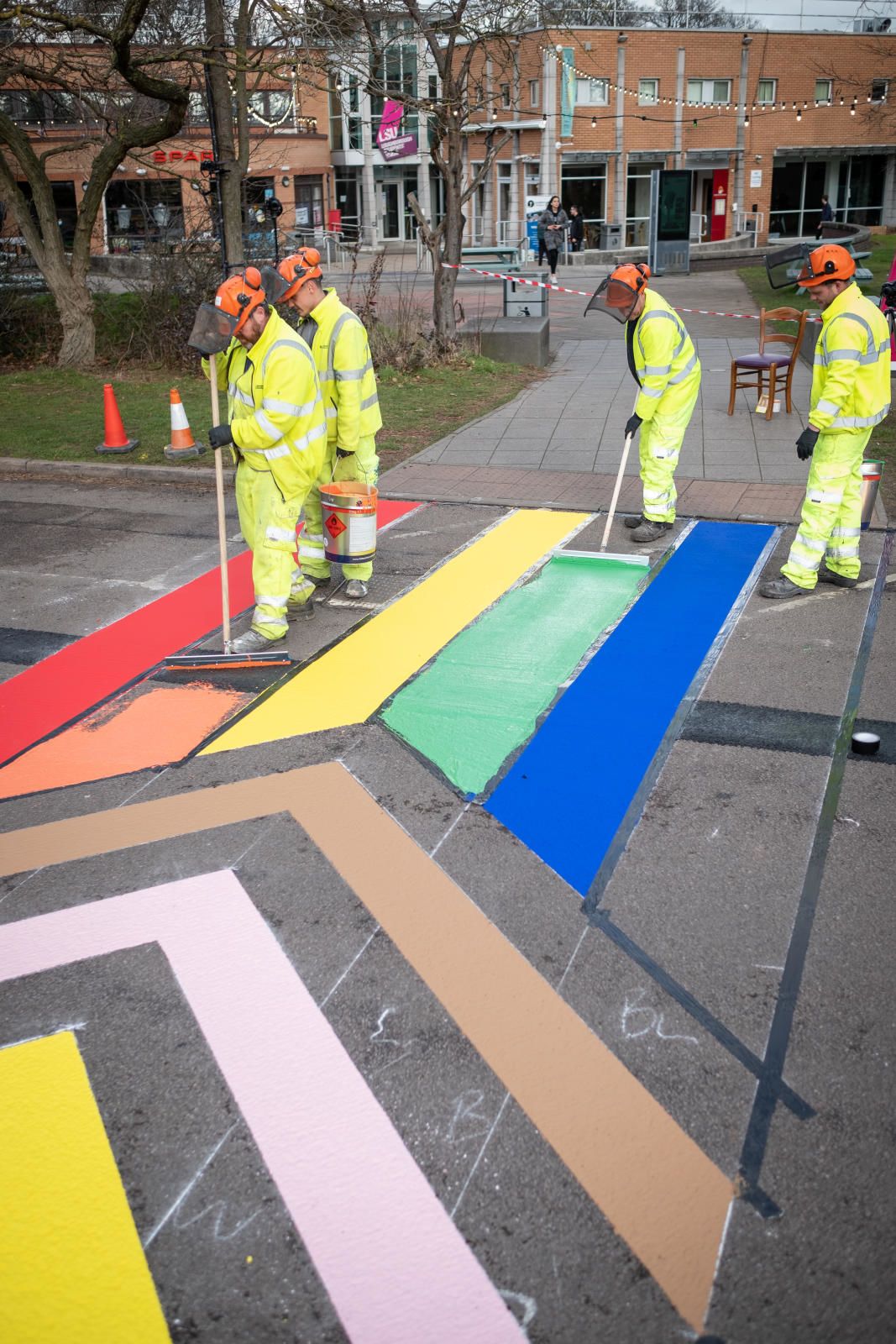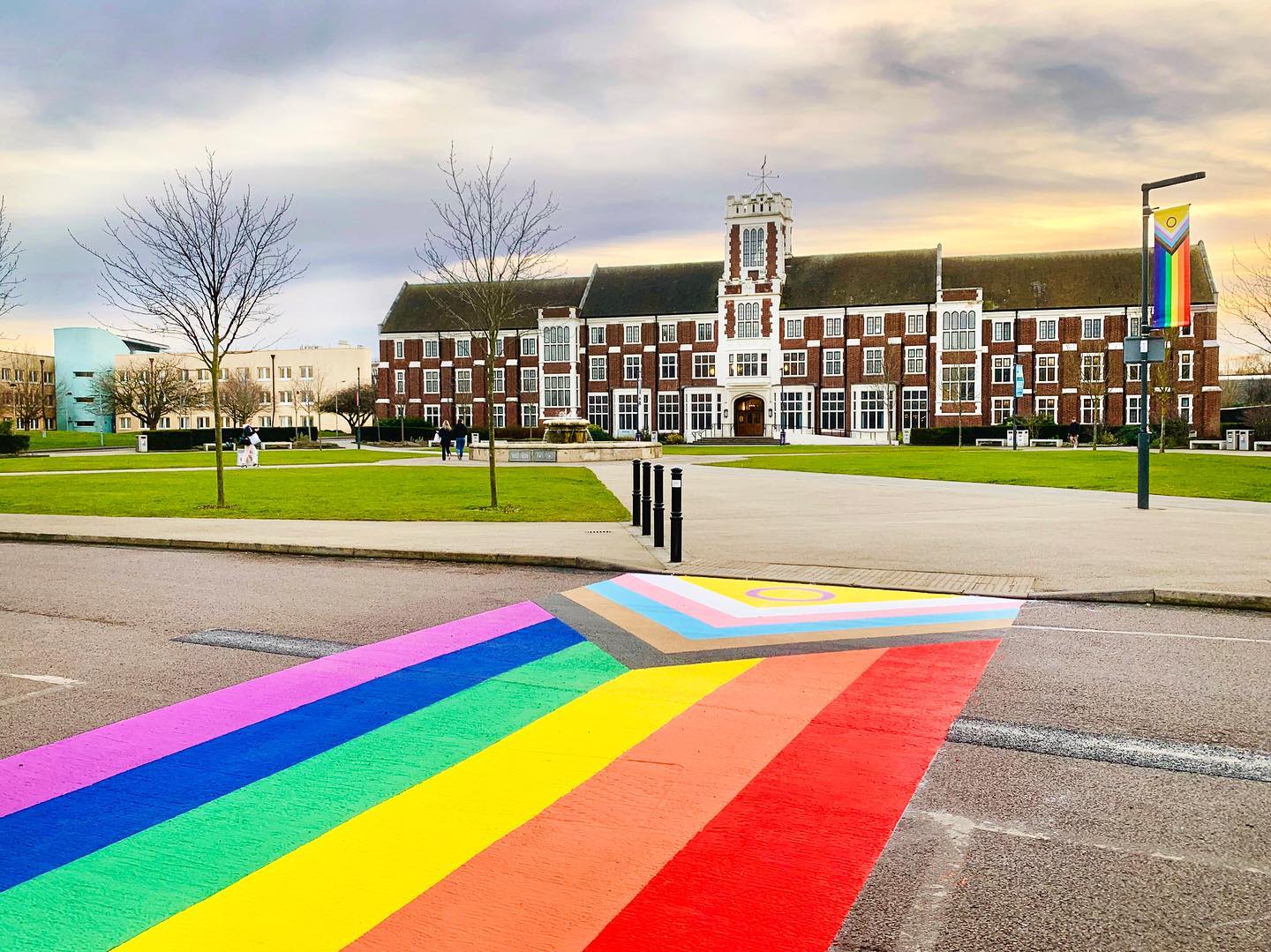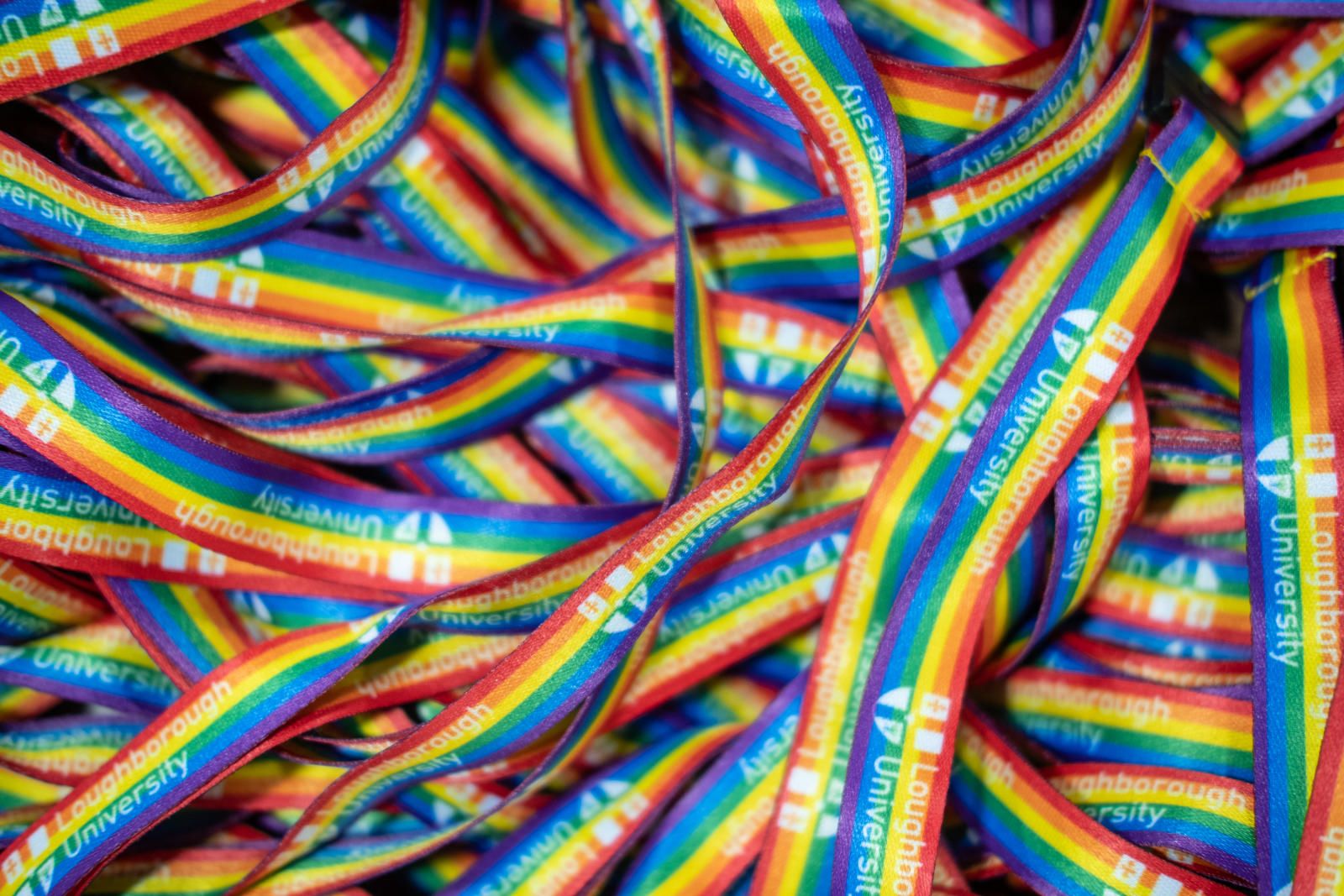 The University's plans to create a truly inclusive, fair and respectful culture here at Loughborough, will span many years. In the coming year though, it is our intention to:
Develop the terms of reference and composition of the new EDI Committee which will supersede the current EDI Sub-Committee from January 2023 and will report directly to Council.
Create an equitable environment for all, through the strategic enabling projects - particularly Project Expectations – which will be the mechanism through which behaviour change is driven ensuring everyone has a collective responsibility for the delivery of this.
COMMITMENT TWO
CLIMATE CHANGE AND NET ZERO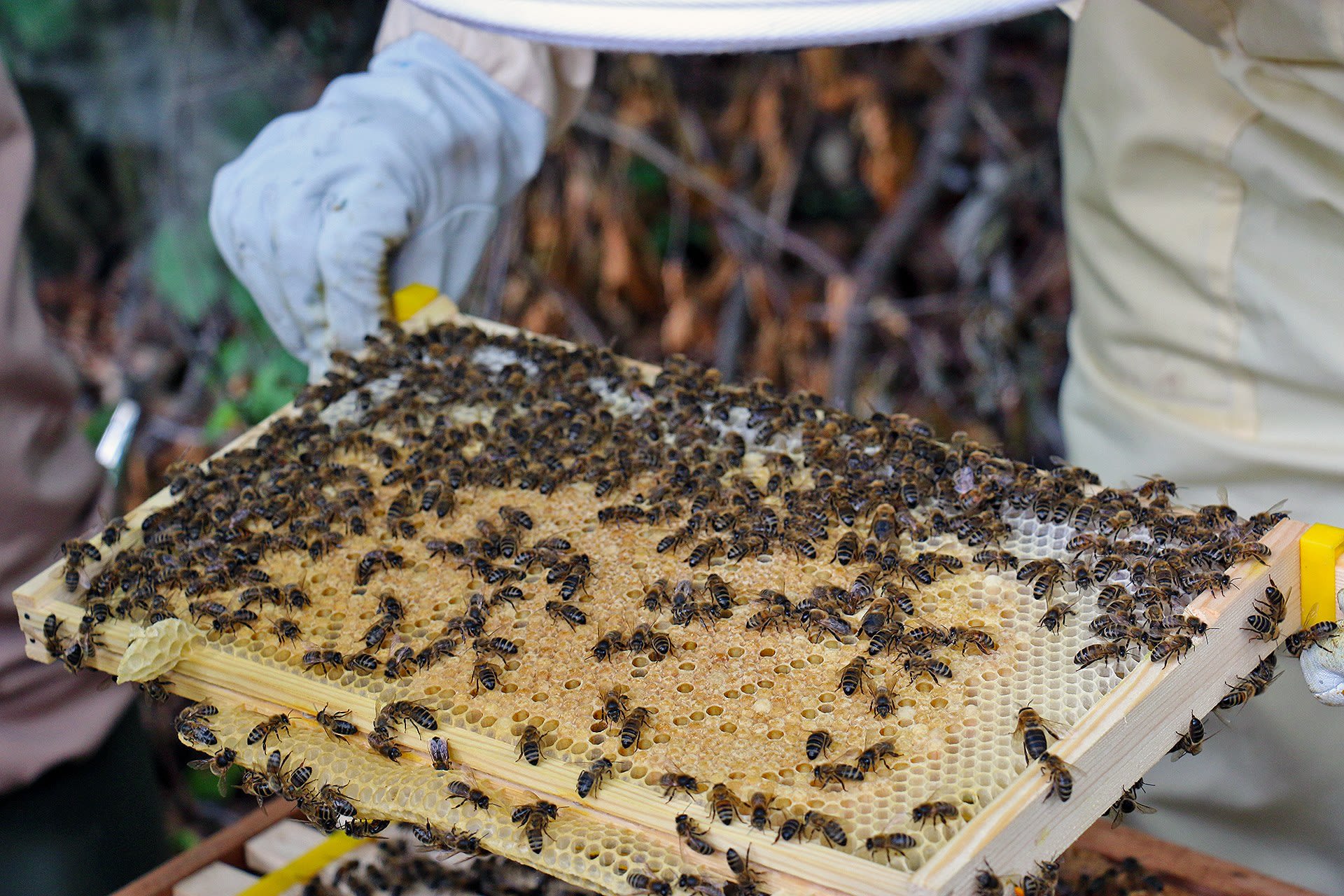 Climate change and reaching net zero have dominated global headlines and discussion points for many years now. It also dominates the hearts and minds of many, as we are shown the effects of our actions on the world we live in.
At Loughborough, we have made the issue our own.
We intend to develop our estate and change our working practices to achieve net zero emissions from our own operations; develop individuals who have a high degree of climate change awareness so that they can take responsibility for sustainable actions; and use our expertise to respond to the climate emergency and help communities around the globe to adapt and prosper in a changing world climate.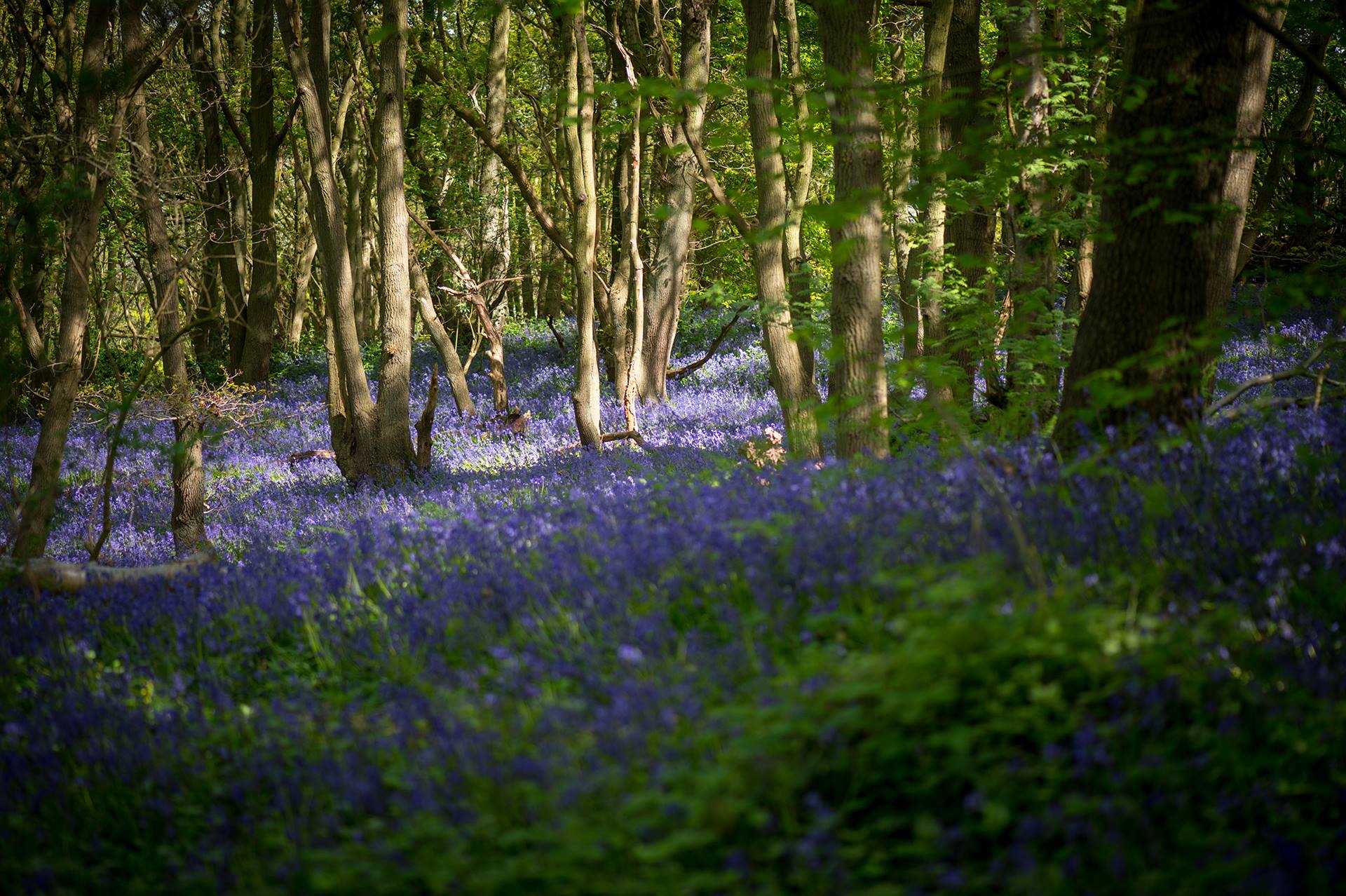 Officially launched the University's journey to net zero
During 2022, the Sustainability team officially launched the University's plans for reaching net zero across our campus operations.
Progress made this year has included:
The formation of the LUNZ Committee (LU Net Zero committee) which will formulate a decarbonisation plan for the University.
A significant number of electric vehicle charge points have been installed. There will be a total of 80 across campus by early 2023.
50% reduction in food waste from pre-covid levels, reducing our carbon footprint and saving almost £30Kpa in waste disposal costs.

Loughborough University's plan for a journey to net zero
Loughborough University's plan for a journey to net zero
£9m sustainable SportPark expansion on science and enterprise park
Work has been underway all year on the creation of a 2,000 sq m four-storey fourth pavilion to expand our award-winning development, SportPark.
The building has been built to Passivhaus Classic Accreditation to significantly reduce CO2 emissions and is due to be completed by the end of 2022.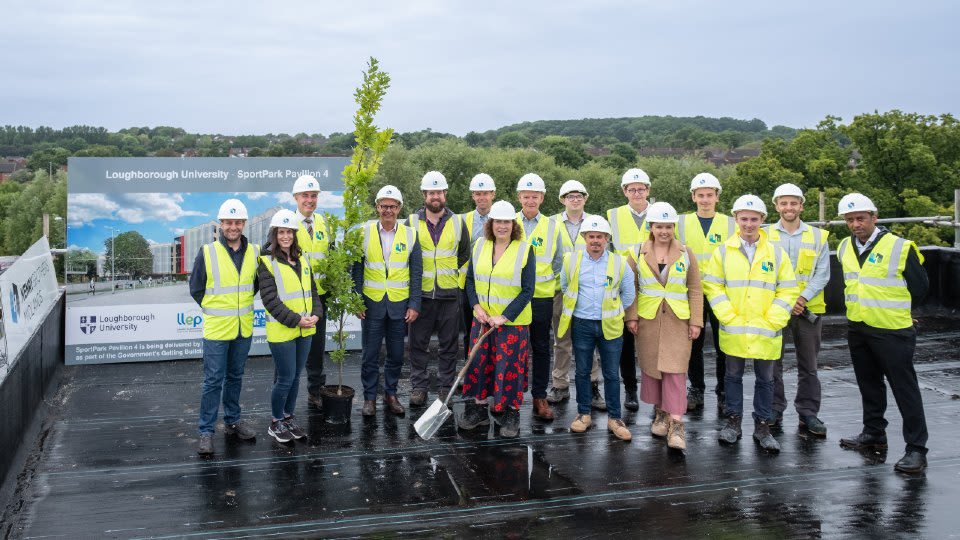 This is the first Passivhaus development on campus and will give sports organisations the unique opportunity to secure environmentally future-proof accommodation, thanks to highly efficient heat pumps, opening triple glazed windows, solar shading to avoid summer overheating and a well-insulated building fabric to minimise heat loss.
Reducing energy use on the campuses
At the start of the academic year, the Sustainability team launched a Carbon Action Planner, which will allow all academic departments and professional services to create their own personalised action plan to reduce their carbon footprint. It enables teams to work through their actions, access resources and monitor their progress over time.
A student halls version has also been developed.
Sustainability Essentials training for staff launched
A new online training course for staff launched, that explores the sustainability changes that have been made across our campus – from energy use and biodiversity to waste and transport.
Sustainability Essentials also explains the impact our world-leading research has in tackling real-life issues across the globe, as well as how we look to align with the United Nations' 17 Sustainable Development Goals.
"As a leading UK University, we are striving to become a sustainable campus and community, and this requires individual, collective and institutional action.
"I hope this training will help increase knowledge of the sustainability areas on campus and show individuals how they can make a difference to our sustainable future."
Professor Nick Jennings, Vice-Chancellor and President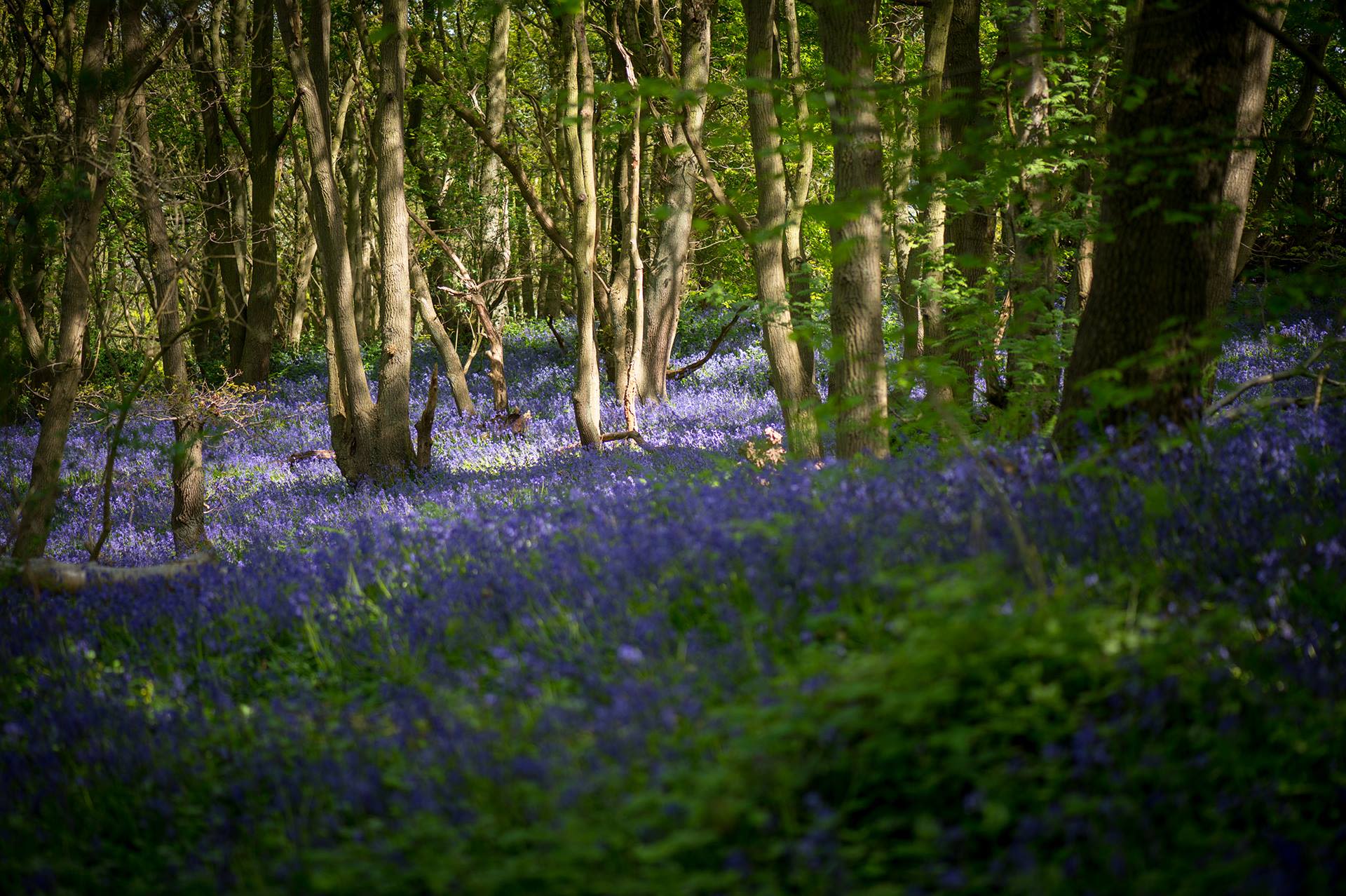 Committed to the cause through research: Loughborough at COP27
University academics' climate, environment and sustainability research was showcased at events during COP27.
The 27th UN Climate Change Conference of the Parties (COP27) took place in Egypt during November.
Academics from the Centre for Sustainable Transitions: Energy, Environment, Resilience (STEER) at Loughborough chaired and spoke at several events to showcase their sustainable energy research that has the potential to benefit millions worldwide.
This included a session co-lead by Professor Ed Brown, the co-director of STEER and MECS' Research Director, in the main hub at the conference - the Sustainable Development Goal 7 (SDG7) Pavilion.
The session brought together utilities, high-level government representatives, development banks and philanthropic organisations to discuss how a pivot to cooking with electricity, known as e-Cooking, can leverage the investments made in infrastructure improvements to rapidly expand the levels of cooking with electricity.
Loughborough research showcased at globally influential sustainable energy event
During 2022, staff from Loughborough University's Modern Energy Cooking Services (MECS) programme also shared their pioneering research as part of a series of events at the Sustainable Energy for All Forum, which took place in Rwanda.
MECS is a five-year £40m programme funded by UK Aid, working with the World Bank, to find innovative and modern cooking alternatives to biomass fuels, such as charcoal and wood, that are clean, affordable, reliable, and sustainable.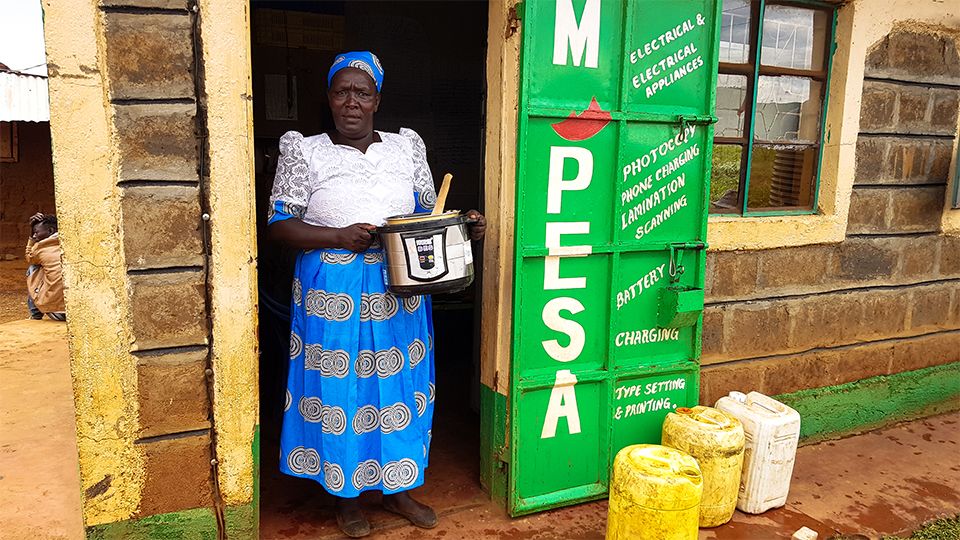 The Sustainable Energy for All Forum aims to accelerate progress towards the delivery of UN Sustainable Development Goal 7 (SDG7) to end energy poverty and advance a just energy transition around the world.
"Currently, over a third of the world's population cook using polluting fuels, leading to around four million premature deaths each year. MECS is laying the foundations for an accelerated transition towards affordable low carbon alternatives, such as highly efficient electric cooking appliances."
Ten years of Fruit Routes
During May, Fruit Routes, an artist-led project that works with University staff, students and members of the local community to create an edible campus, celebrated its ten-year anniversary. The two-date event in May featured performances, discussion events and a chance to share stories and taste foraged food from the campus.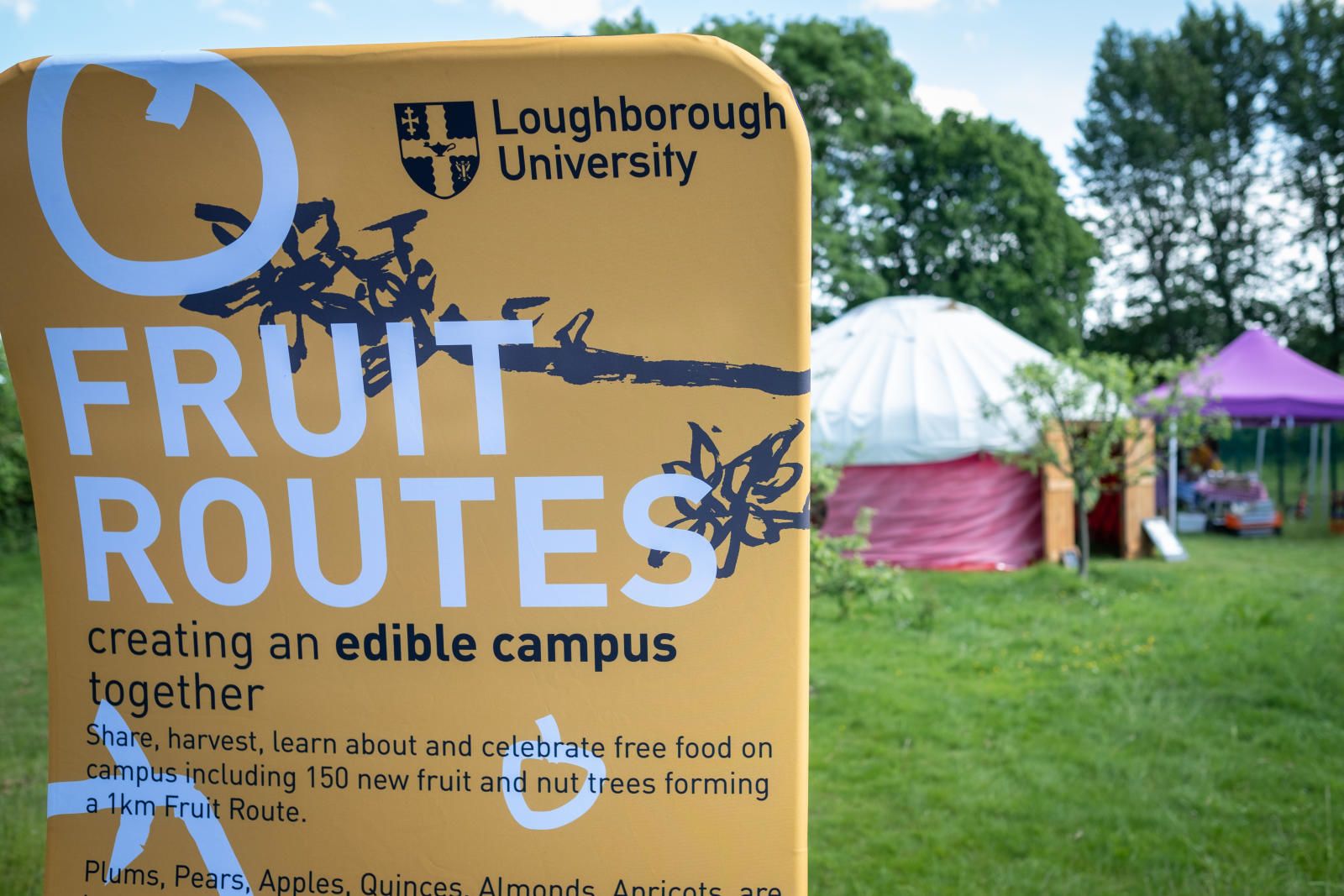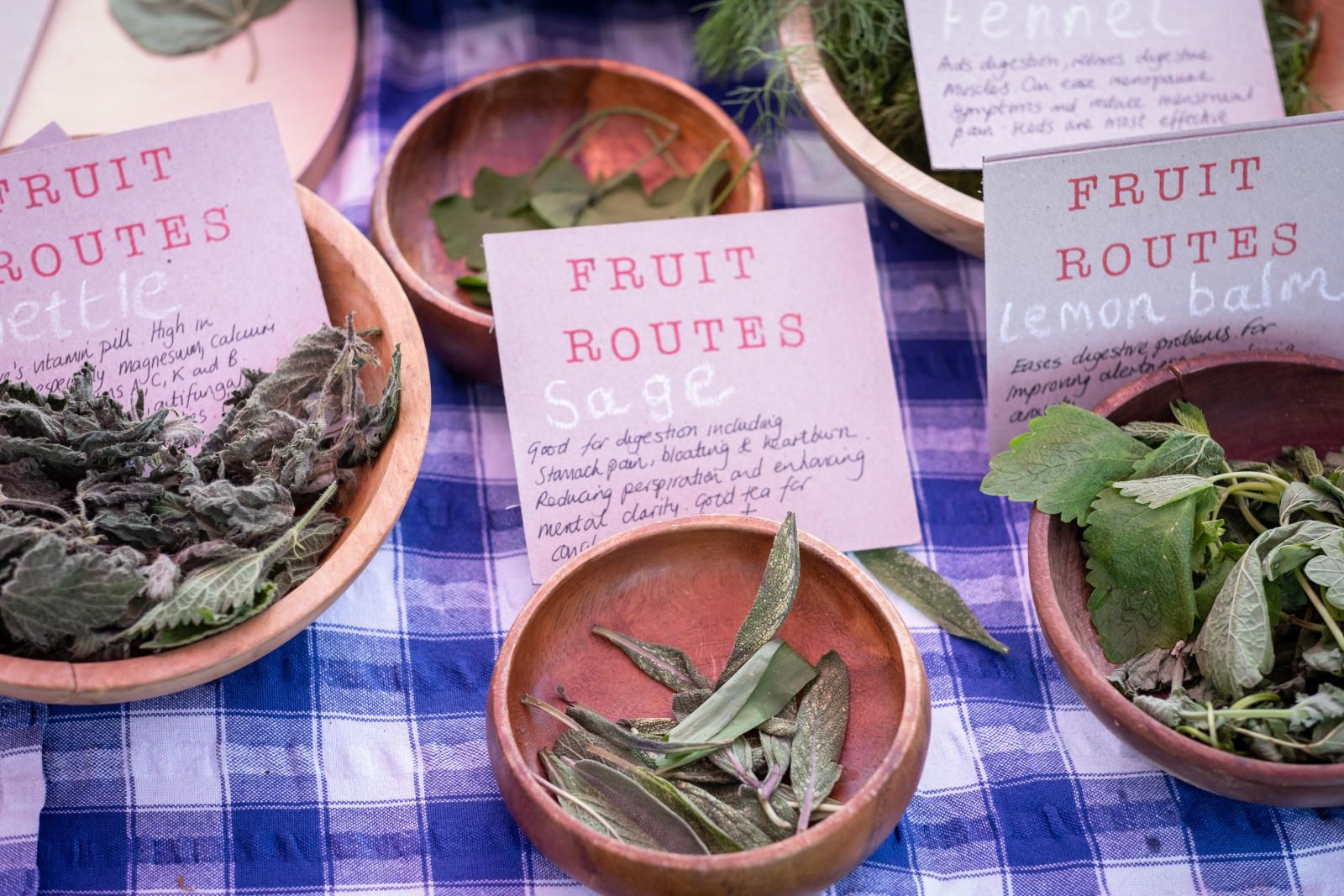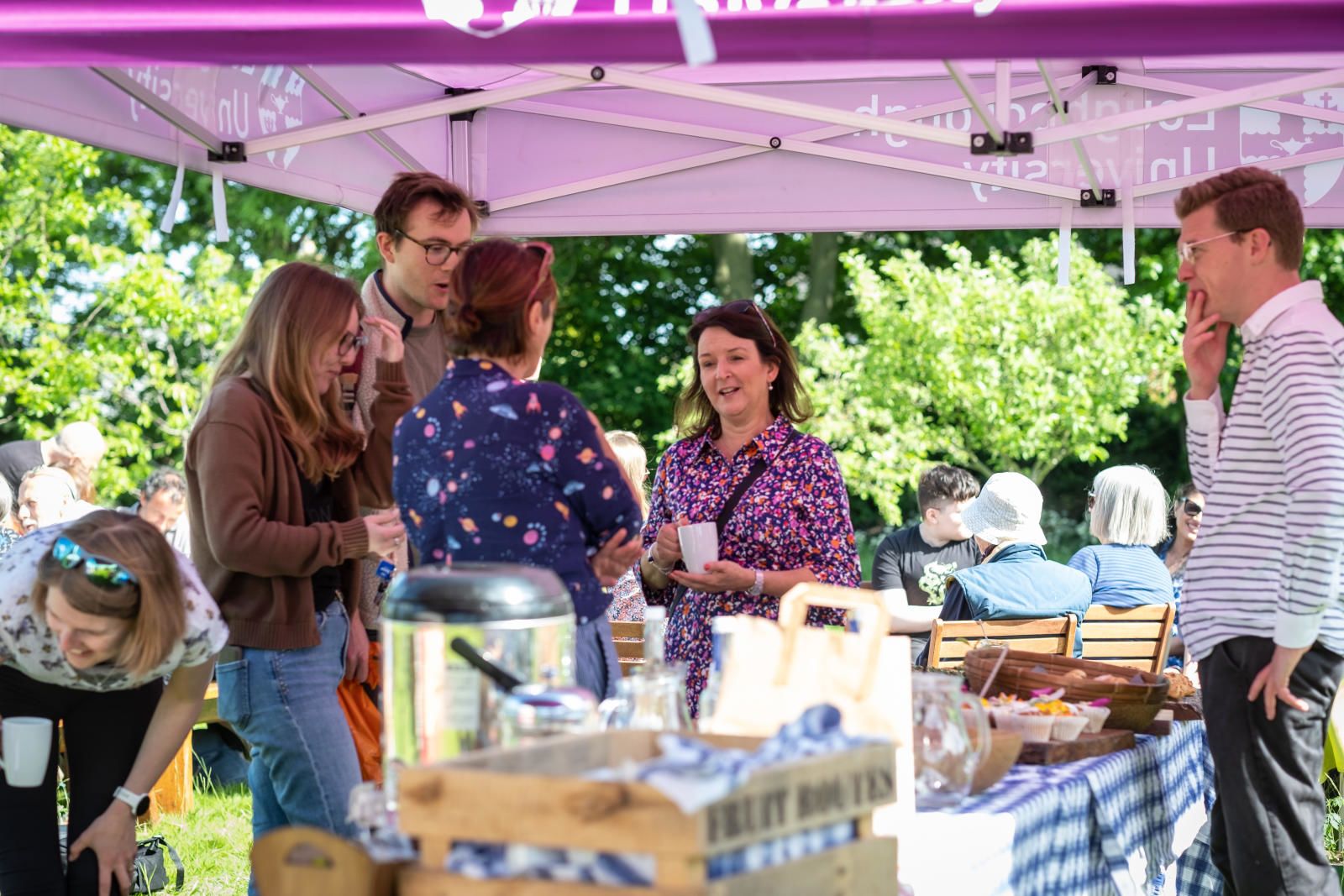 Item 1 of 3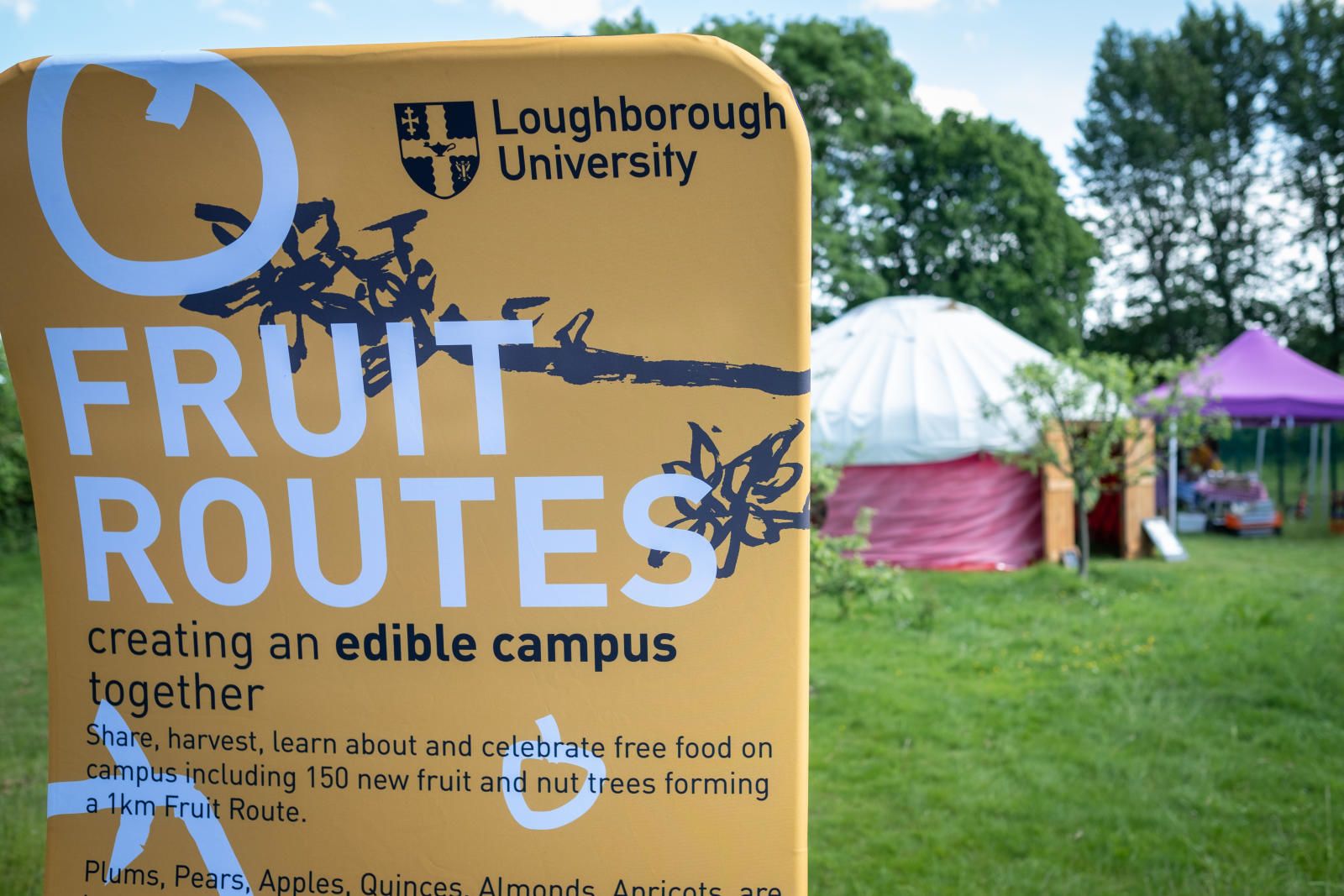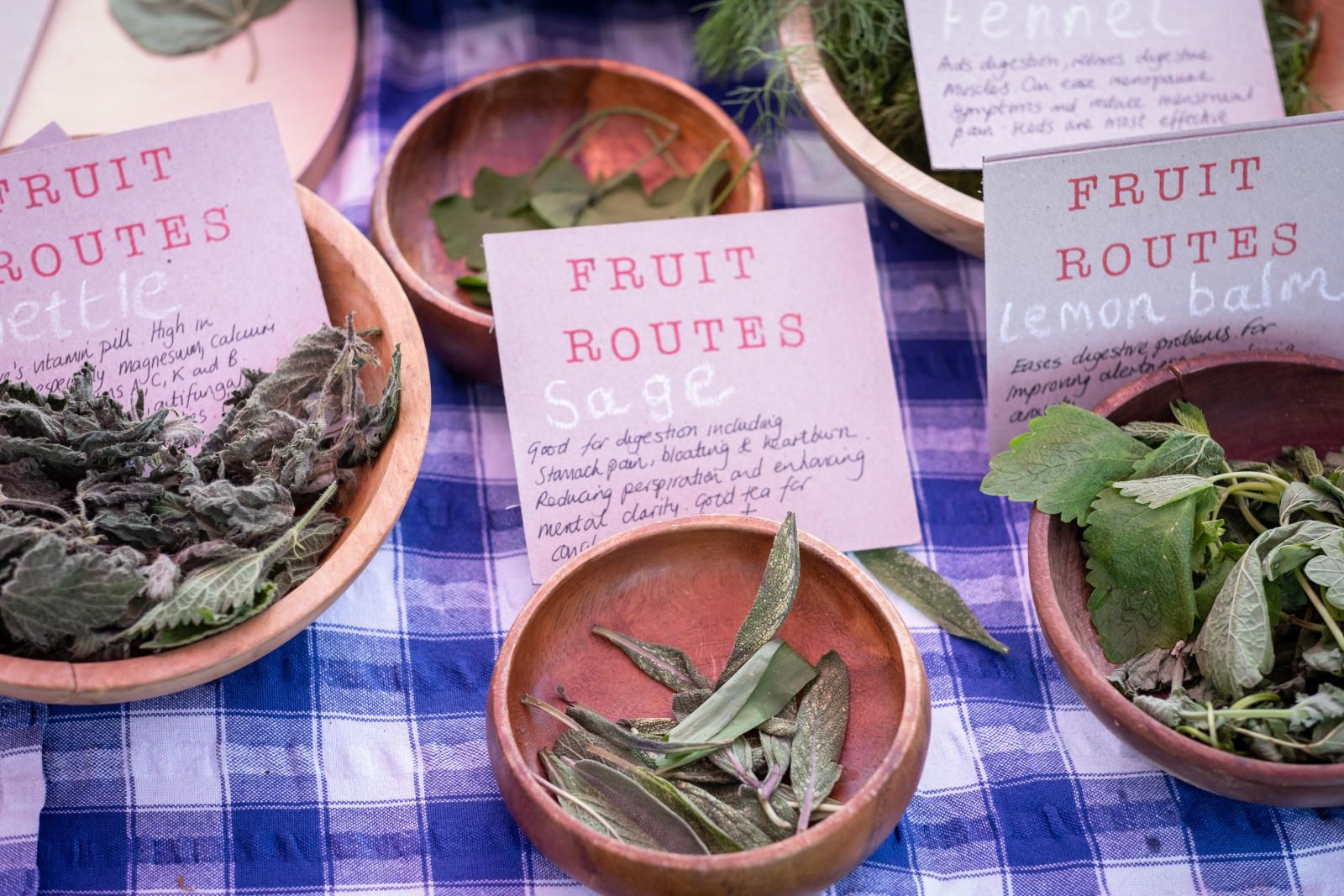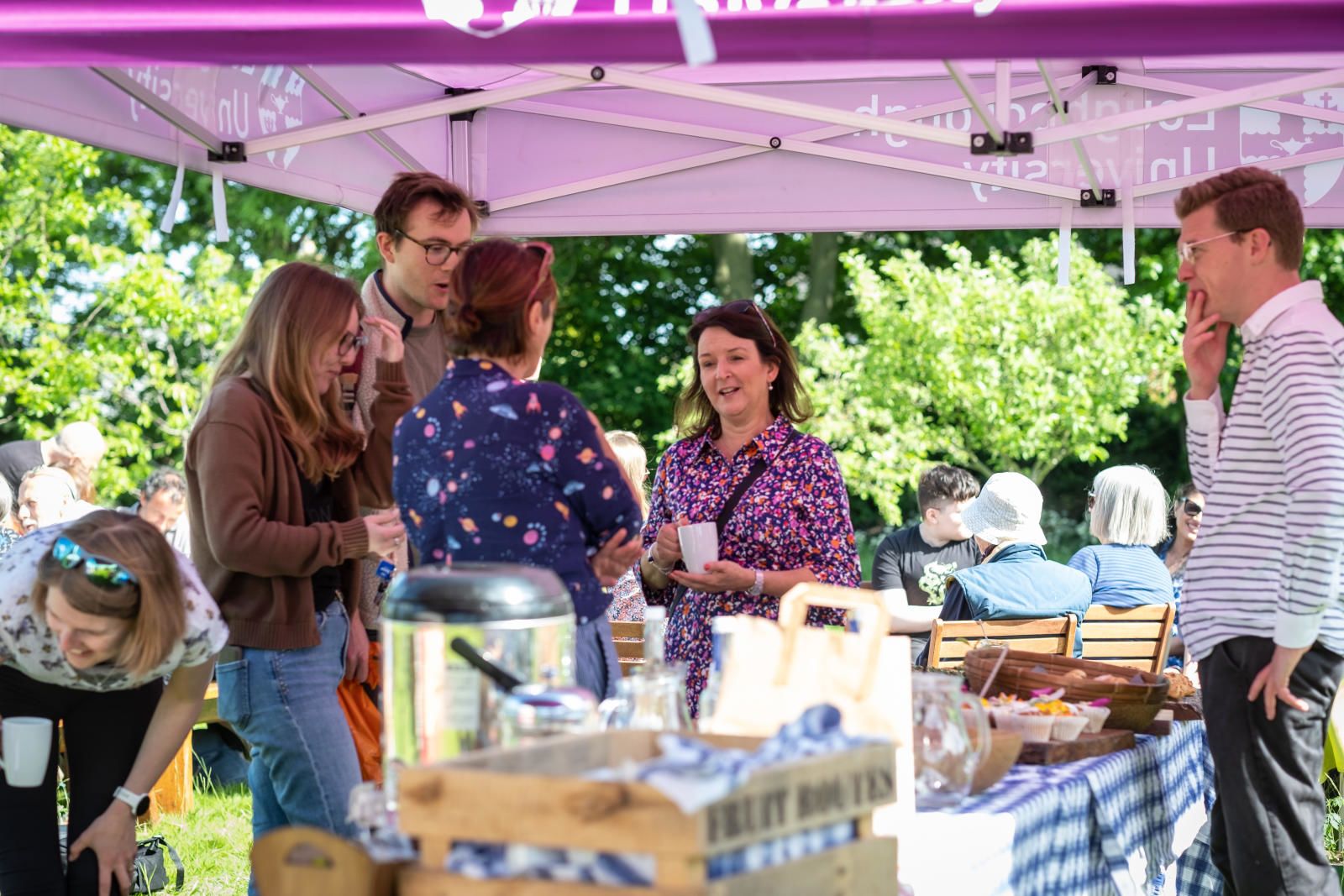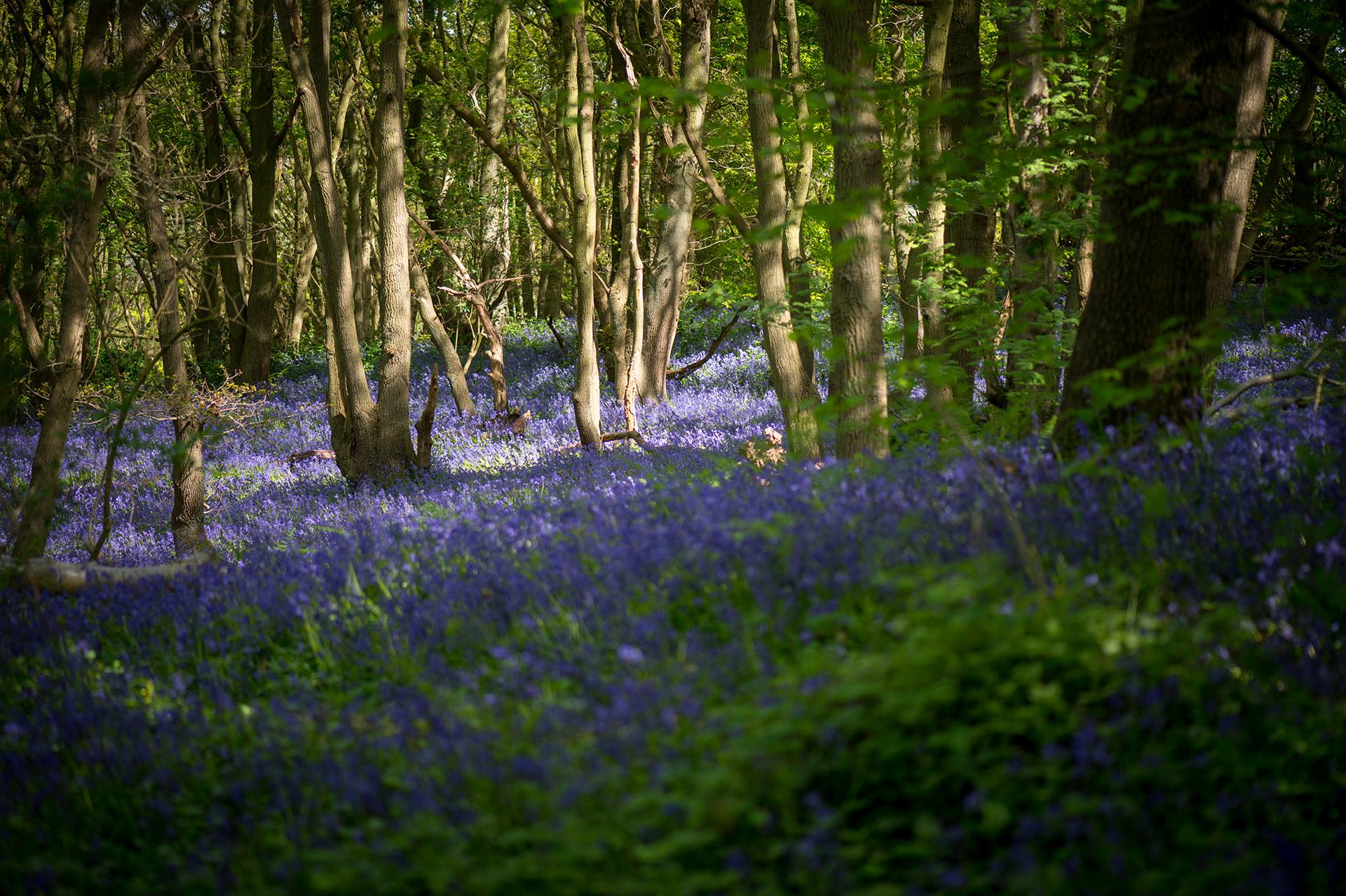 Influencing climate change and achieving net zero will be key themes across our planned activity for many years to come. To make progress in the coming year, our plans include:
Developing a new sustainability strategy.
Continuing to embed the Sustainable Development Goals (SDGs).
Launching a sustainable food policy.
Launching a new environmental policy.
Supporting the Students' Union to launch a new sustainability strategy.
Launching a Green Business Travel policy.