Did I hear the earth move?
Developing early warning systems for forecasting landslides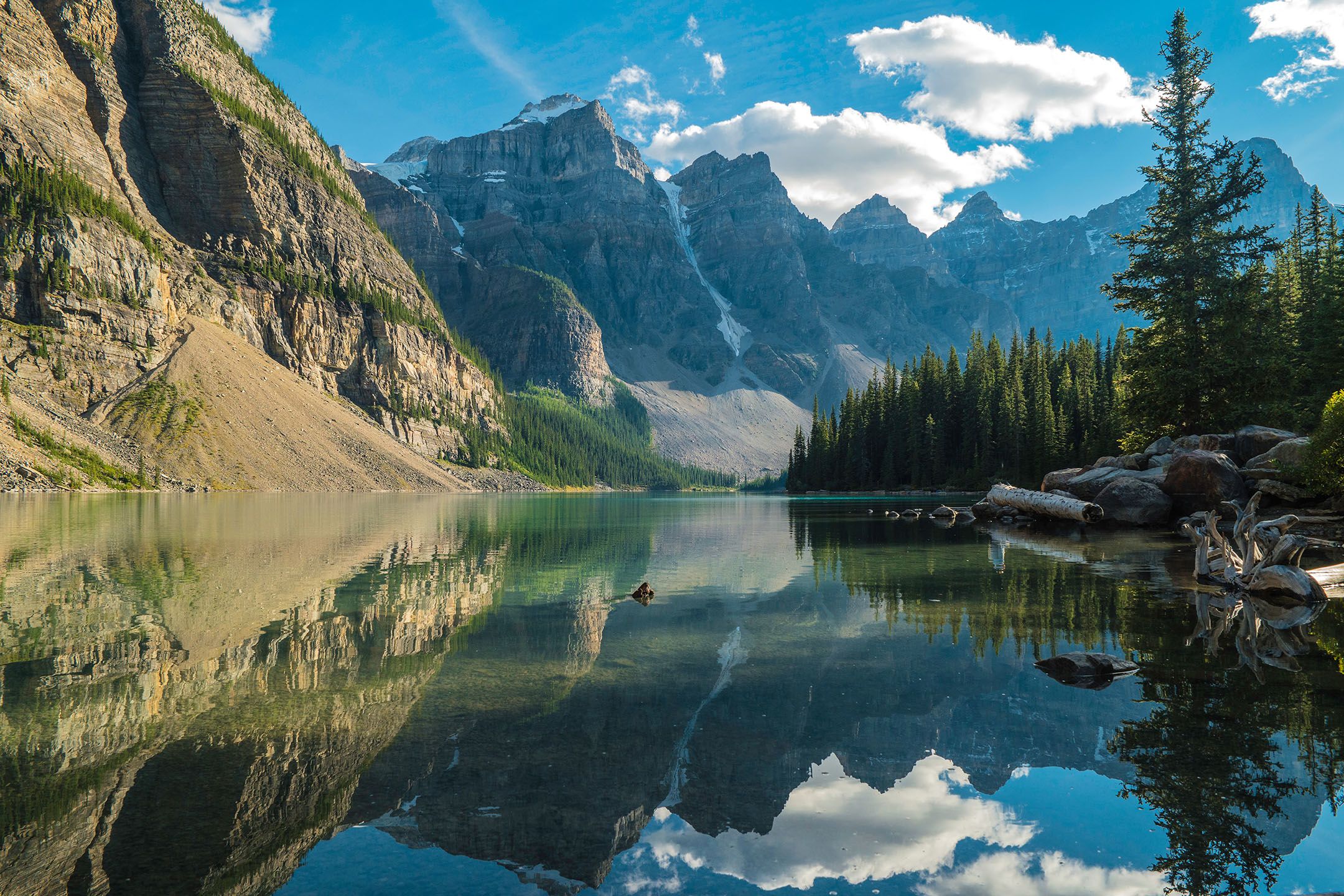 June 2017
My name is Neil Dixon, Professor of Geotechnical Engineering, and I am sitting in a hotel room in Vancouver, Canada, preparing for the most important meeting of my career.
I have spent over 25 years researching landslides and developing novel instrumentation that listens to the slope move and provides an early warning.
I have flown half way round the world and tomorrow, along with my colleague Dr Alister Smith, I will meet with a company that has shown interest in commercialising our work and taking it to a global market. It has been a long journey with many highs and lows but finally we have an opportunity to deliver significant and lasting impact from a life's worth of research.
Landslides kill tens of thousands of people worldwide annually; they also damage infrastructure causing loss of critical lifelines such as water supply and transport links. Providing an affordable way to monitor slopes and give warnings of failure in time to allow evacuation of vulnerable people has been a challenging but worthwhile pursuit.
It has required extensive programmes of both research and enterprise.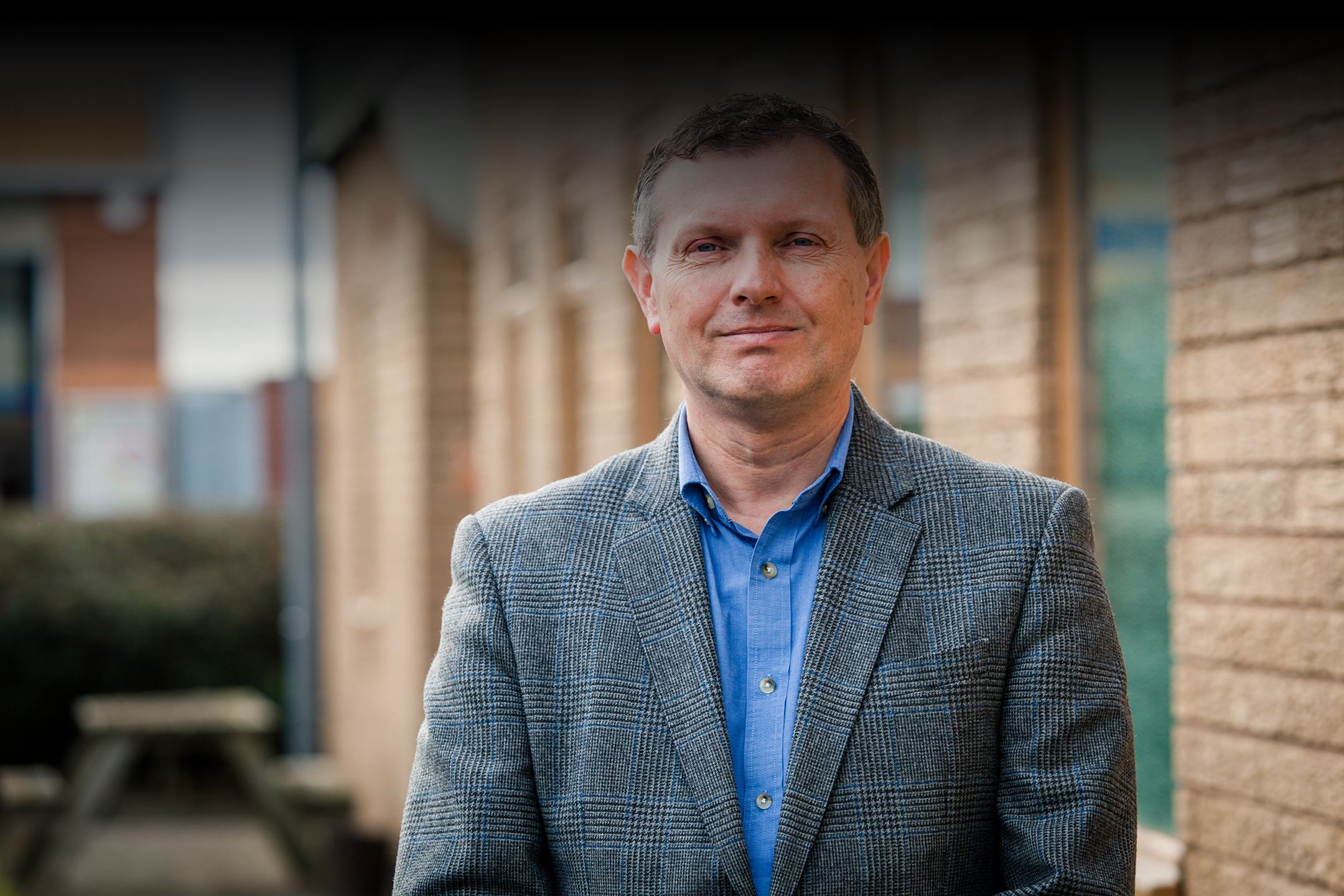 So how did I end up in Vancouver on the brink of achieving my lifetime ambition?
It all started in 1985. I was studying landslides on the Isle of Sheppey in North Kent for my PhD and one of the locals said they had heard a rumble in the night and could this be the landslide moving. I didn't think so but did some searching for research on the topic (pre-web!) and found that there was a new promising technique being developed in Japan and USA for detecting landslides based on monitoring high frequency noise generated by soil when it deforms. This 'noise' is above the hearing of people and called acoustic emission (AE).
There was no way I could get hold of the specialist equipment needed to do monitoring as part of my PhD, however, when I became an academic in 1989 I chose this area as the focus for my research.
After 15 years of research we had developed a way of quantifying AE to provide information on how fast a slope is moving.
Concurrent developments in the field of electronics meant that by the end of the 2000s it was possible to produce a relatively low cost battery operated sensor that can be left on a slope to 'listen' continuously and provide a warning of failure.
"It was possible to produce a relatively low cost battery operated sensor that can be left on a slope to 'listen' continuously and provide a warning of failure."
Although we are still carrying out research, in the last eight years the focus has moved to enterprise activities.
We have installed sensors at multiple landslide sites across the UK and in Italy, Canada and Austria so that performance of the approach could be demonstrated to a range of stakeholders such as rail companies, consultants and local authorities.
We have also developed a very low cost sensor, Community Slope SAFE, for use in low and middle income countries, where loss of life is greatest.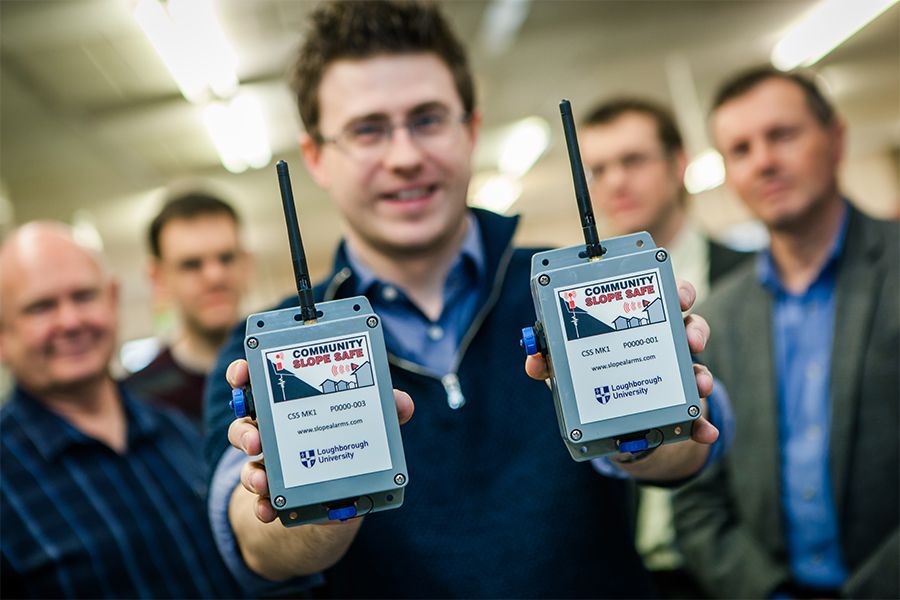 Enterprise requires different skills to research, especially in communicating and working with industry partners, however the two aspects of academic activity are intimately linked and in my experience combining the two has been rewarding in many ways.
So what will tomorrow bring? We hope to enter into an agreement that will see our sensors manufactured, marketed and used around the world and ultimately this will help save lives and protect critical infrastructure. Only time will tell if tomorrow turns out to be the defining day in my research and enterprise academic career.
Visit the Loughborough Stories homepage.