The tennis revolution taking place in Loughborough
And the vision that intends to keep British tennis at the top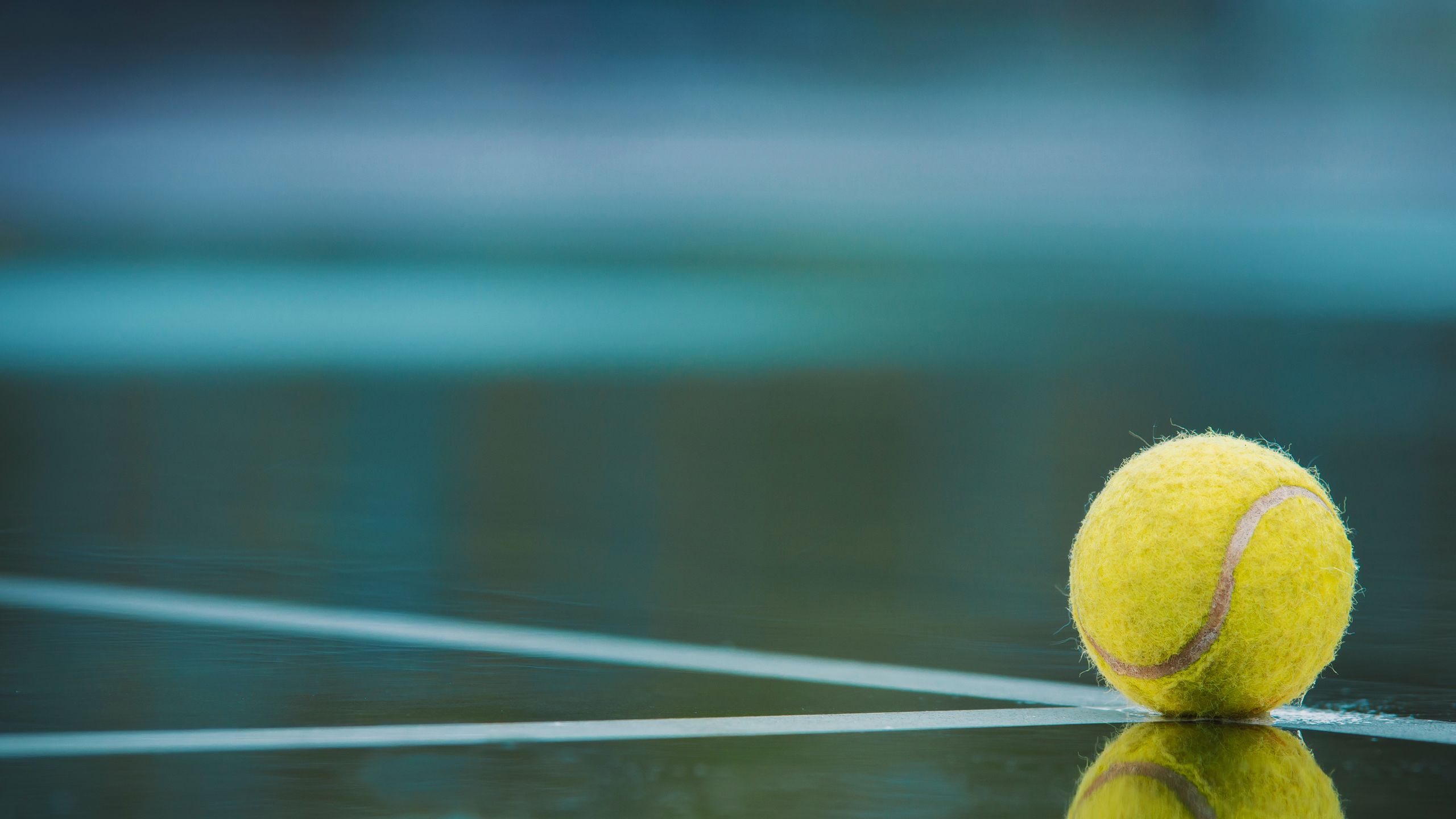 When Andy Murray defeated Novak Djokovic in the 2012 US Open final, he ended Britain's 76-year wait for a male Grand Slam singles champion. It had been a long time coming too - prior to this, British tennis fans last tasted success when Virginia Wade lifted the Wimbledon Women's title back in 1977.
Murray's triumphs have been well documented and his success forms part of the LTA's (Lawn Tennis Association - the governing body for tennis in Britain) vision to ensure British players stay at the top of their game for as long as possible.
Within this ten-year plan, a performance strategy has also been developed with the aim of nurturing the next crop of British talent to success on the international stage with Loughborough chosen as one of the two new National Tennis Academies at the heart of this pathway.
As the academy's doors opened in September 2019, VOLUME spoke with the Director of Tennis, Helen Reesby, to hear her thoughts on the initiative and her hopes for its future players.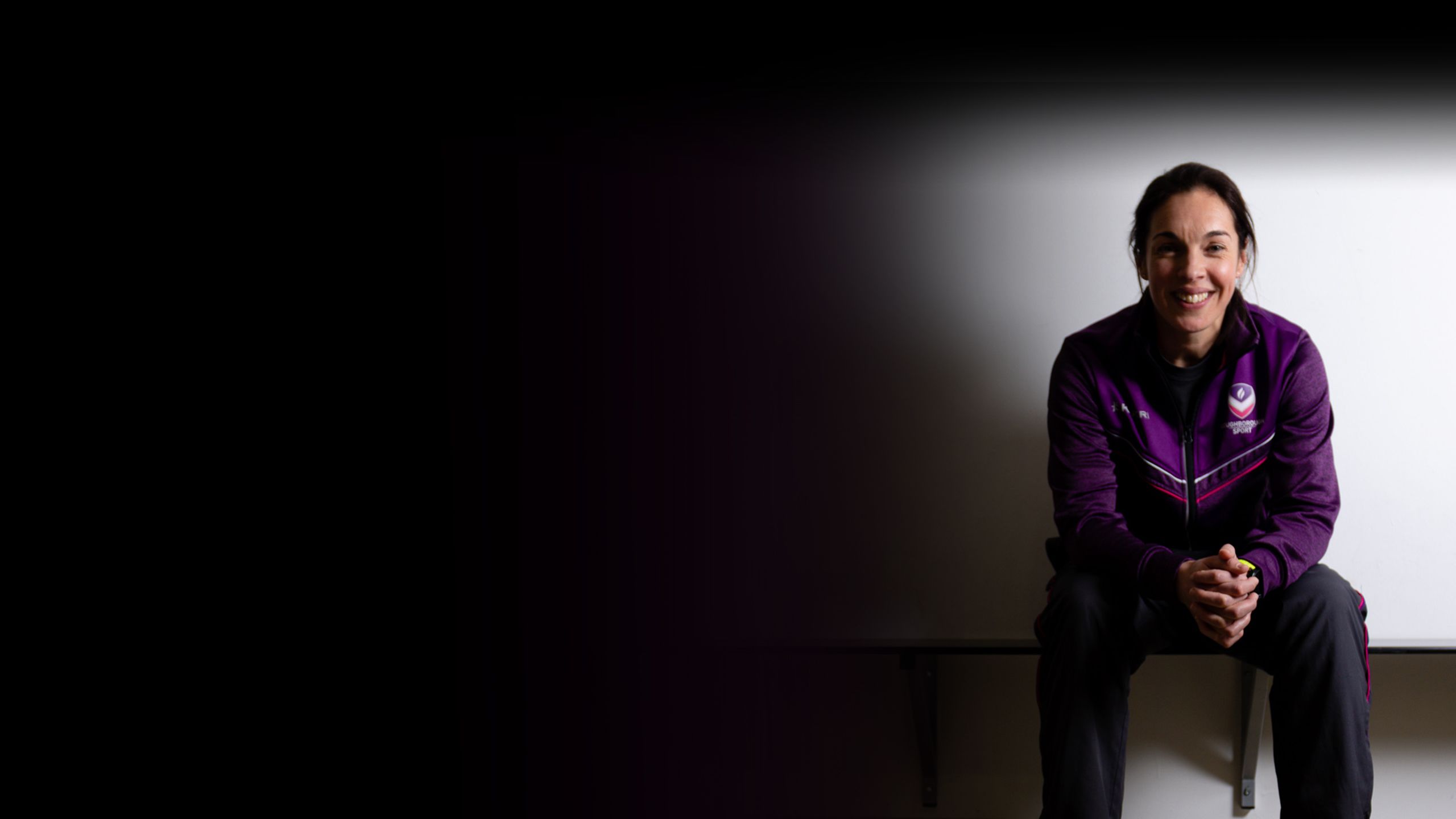 Boosting British tennis
Helen Reesby has vast experience in the world of tennis. The former professional has been involved in the sport for over 20 years, and previously held positions as U14 Great Britain Age Group Captain and the National Girls Junior Coach. 
In her current role at Loughborough, Helen oversees the National Tennis Academy, leading the team to deliver on a programme committed to the development of its youngsters.
"The National Tennis Academy is a key part of the LTA performance strategy," explained Helen. "We are one of the two chosen locations in the country, with the other hosted by Tennis Scotland at Stirling University, and primarily, we look after players aged between 13/14, up until they're 18 years of age."
Looking for more than just talent
The selection process for prospective students is comprehensive and for Loughborough University goes beyond just raw talent.
"We've tried to be very clear on what our philosophy is and that we'll be congruent to that. It's something that as a team is very important to us, this has been the case from our initial application to be considered as a National Academy to our current day-to-day delivery.
"We are recruiting based upon our philosophy and we believe this gives our students the best chance of becoming the best person, performer and player they can be. We try and be open and honest with that, it is important that players applying to us want to be part of our programme, believe in our philosophy and share our values."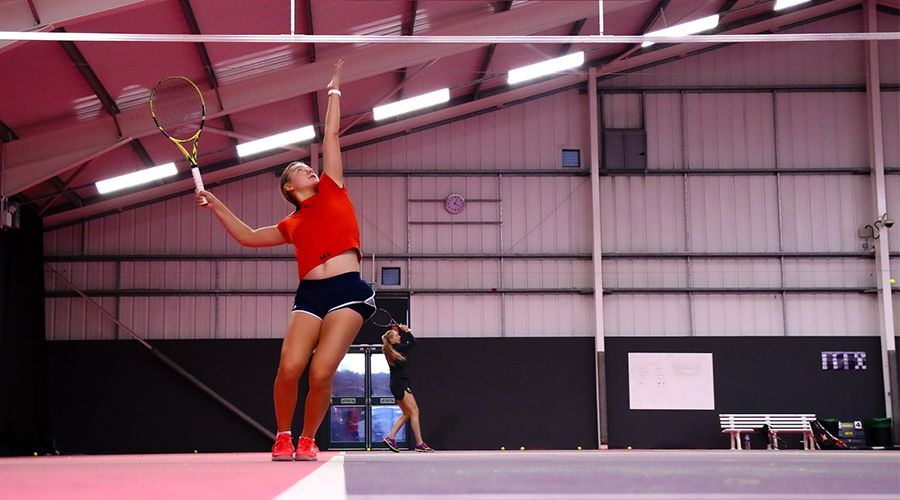 Settling into life at Loughborough
The first cohort of eight students have now settled into their new environment in Loughborough and each receives a bespoke training programme delivered by the team's world-class coaches, performance lifestyle and education experts, and sport science and medicine practitioners.
"It's been an extremely busy first term," says Helen. "We're learning so much about the athletes, - where they are, what they need to improve, and what volume they can tolerate to enable us to tailor each programme to their specific needs.
"We have a good understanding of our athletes across all disciplines", she added. "We're sure that what we have in place, is going to give our students the best opportunity to develop in all three areas – as a person, performer and player.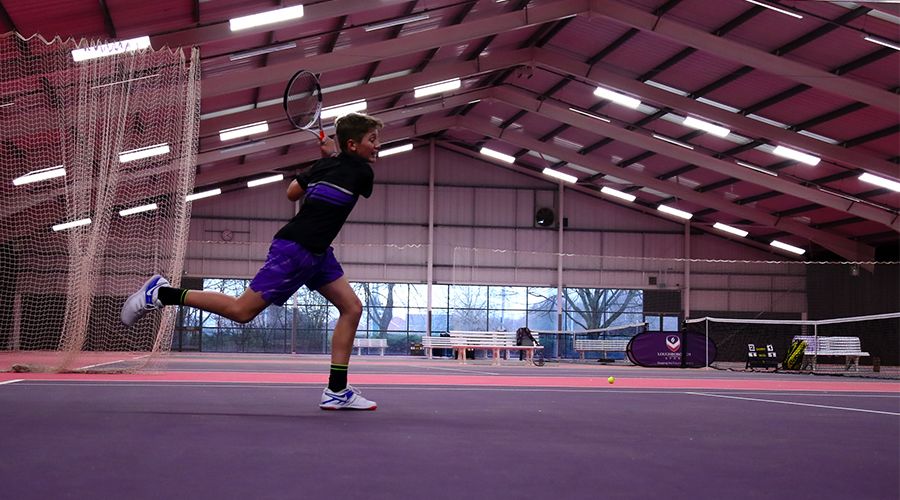 "One of our key goals for the first term has been the transition into the Academy, making sure they are happy, healthy and settled, because we cannot underestimate the significance of the transitions and changes they are managing in attending the Academy; a new school, moving away from home, new coach and support team just to name a few."
As part of its commitment to its players, the University has developed a special relationship with Loughborough Amherst School which provides the players with the highest standard of education and pastoral care to complement the students' busy training schedule.
"All the players, unless they happen to live locally, will board with Loughborough Amherst School. Some of the students were home-schooled previously so we appreciate this is another challenge to their new routine – in fact, there's not a great deal that isn't new," explained Helen.
Following their own path to success
With young talent often comes great expectation. So, how does Helen and her team manage that pressure? "It's part of the education and everyone will have their own journey" she said.
"One of the things that we're trying very hard to do is make sure we're being as bespoke as possible, as every student will be different from game style, personality, right through to their stage of development and maturation. It's about knowing when to push them and equally when not to. It's also having goals that are challenging but also realistic and achievable."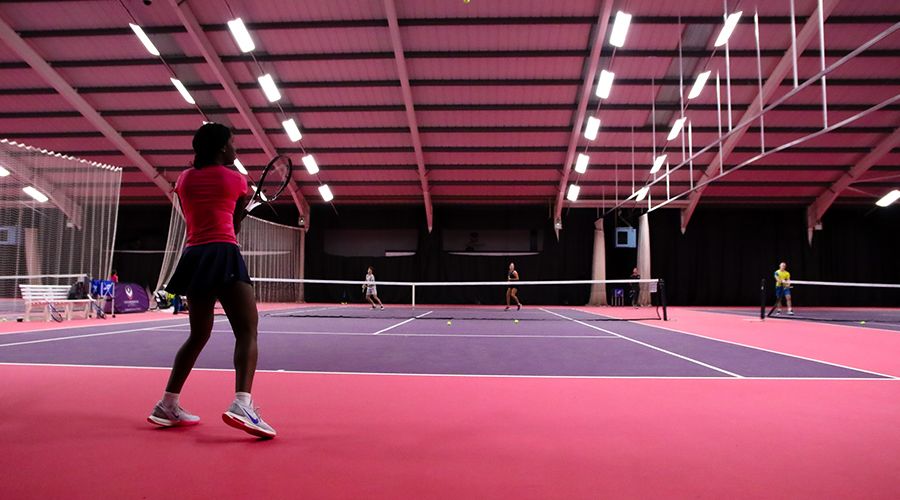 By providing the players with the strongest possible foundations and support networks, it is hoped the next wave of British tennis talent will have a platform on which to flourish. However, as Helen states, this will be no easy feat:
"We are in partnership with the LTA and Loughborough Amherst School and our objective is to develop our future – British tennis players who will go on and be successful on the tour and are able to compete at the latter stages of the Grand Slams. This of course is no easy task but we believe that our individualised and interdisciplinary approach to tennis development gives the players the opportunity to do so."
And it is tough. In the Men's, Roger Federer is still winning Slams in his late thirties, Rafa Nadal has recorded three consecutive French Open crowns despite chronic injury trouble and Novak Djokovic has won half of the available eight major titles in the past two years.
The Women's game, at least, appears a little more open with the ever-consistent Serena Williams joined by a plethora of talented names in recent times winning the majors.
Murray aside and encouragingly for Great Britain, there have been signs of hope - namely Johanna Konta, Dan Evans, Kyle Edmond and Jamie Murray - yet the search for a new champion goes on.
It's evident that Helen and her team certainly have the focus and drive to achieve something special here, so it would be little surprise that a future Slam winner may well indeed have Loughborough roots.
Photo credits