When lightning strikes
At a time when all eyes are on cricket, the women's game is on the up, and Loughborough is playing its part.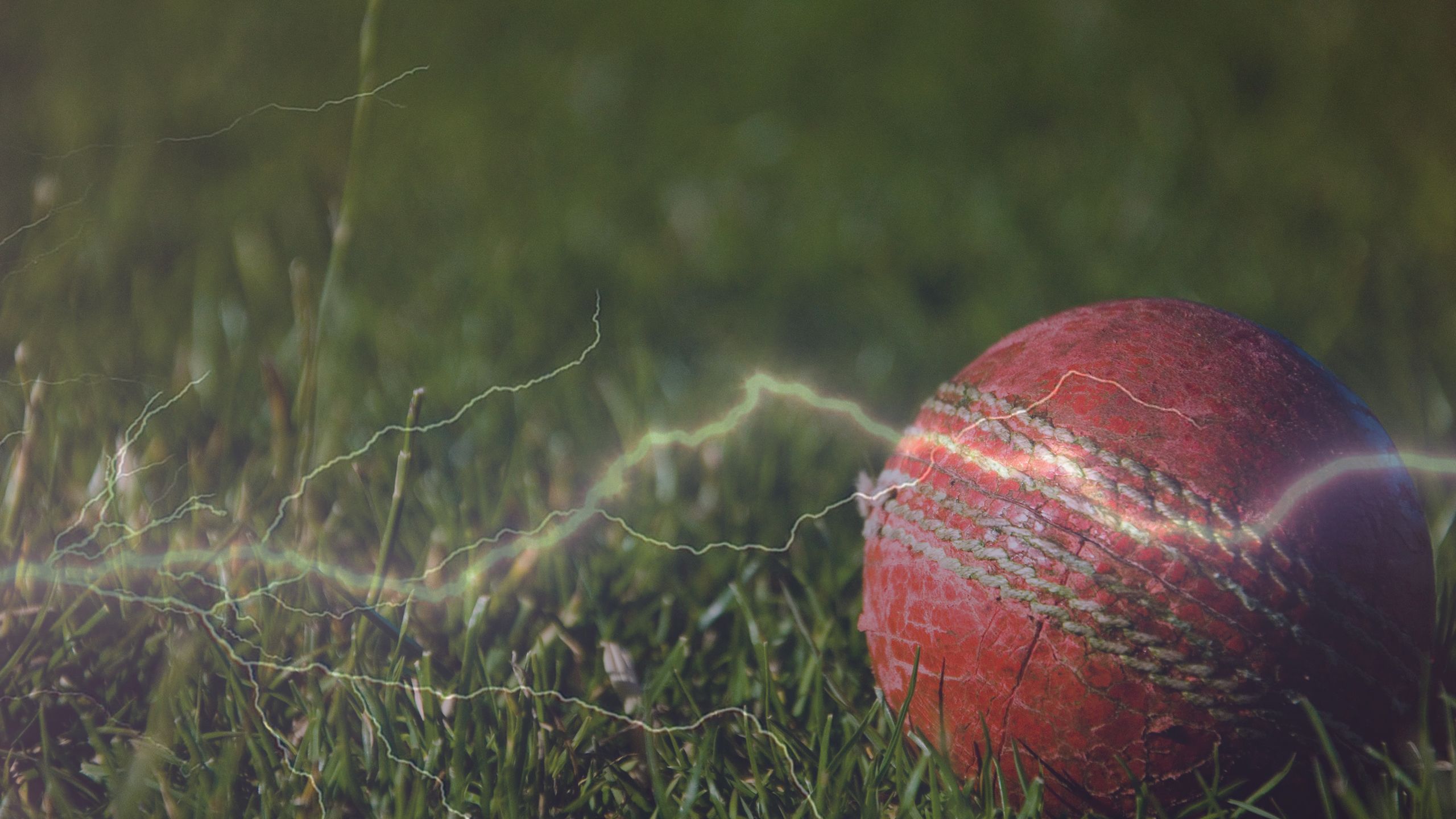 31 August 2019
The summer of 2019 was always going to be pivotal for English cricket. With the World Cup hosted on home soil for the first time in 35 years, swiftly followed by the heat of an Ashes series, public expectation loomed large.
Fast-forward to mid-July and England lift the World Cup trophy after a remarkable match which will be etched into memory for many years to come. With little time to recuperate and rest weary limbs, attention flipped to the old enemy as Australia's Test side arrived to reignite one of the longest standing and fiercest rivalries in the sport.
In a period when all eyes are on cricket, Rob Taylor, Head Coach Women's Cricket and Cricket Performance Manager, speaks with VOLUME about that fateful day at Lord's, his pledge to player development and the rise and rise of the women's game.
Rob Taylor knows the game of cricket. The 29-year-old enjoyed a fruitful career, making 100 appearances for Leicestershire and a further 68 starts on the international stage with Scotland. The capable batsman also wrote his own story in Scotland's history books by hitting an unbeaten 46 against Kenya, thus securing their place at the 2015 World Cup.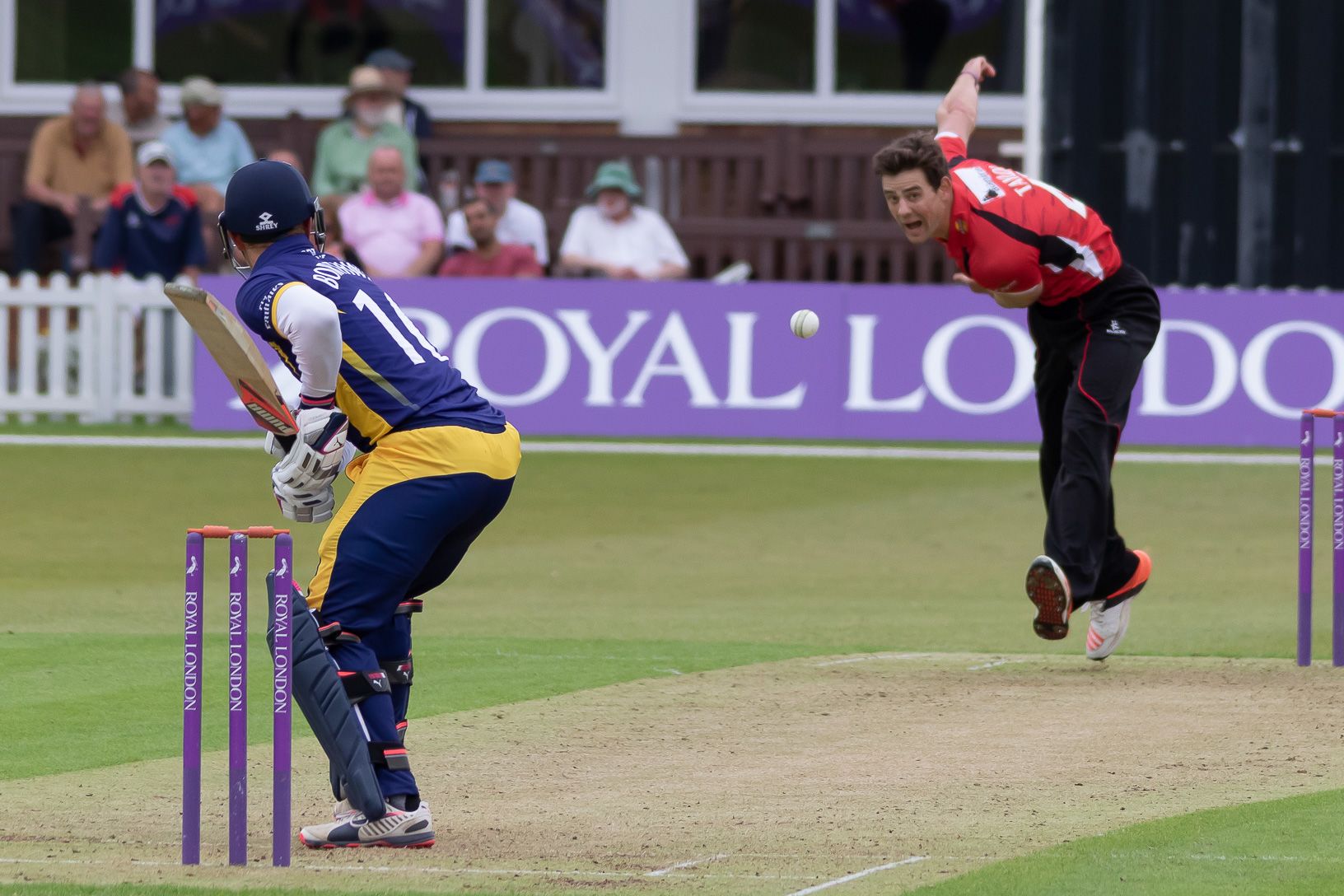 It doesn't take long for the conversation to turn to events earlier in the summer, "the World Cup final is always a great occasion but the way that game panned out was unreal - you won't see another as exciting as that. It's one of those once in a lifetime experiences for everyone involved in English cricket," said Rob.
With one eye firmly fixed on the TV as England's pace bowlers skittle out Ireland for a mere 38 runs, Rob continued, "the fact that the wicket wasn't conducive to a big score made for a good final.
"The World Cup, in general, didn't turn out to be the 450/500 run wicket many predicted, but that simply meant England had to adapt their style and it showed what a good team they are. The chase was really exciting and to win it on a boundary count…maybe it was meant to be."
As with any landmark victory, it's the legacy which is often the marker such events are judged against. "Everyone I've spoken to who isn't a cricket fan watched that game and that's a massive thing," said Rob. "Going forward, the players have done their bit, but it's now down to the administrators and everyone at the grassroots level to grasp what's happened and take cricket to the next level."
It's this point that seemingly strikes a chord with Rob as the growth of the game is vital to its ongoing success. The development of the Super League has undoubtedly provided a much-needed platform for talent to thrive, as Taylor explains.  
"The women's game has been growing rapidly since the girls won the World Cup in 2017 at an equally brilliant day at Lord's" Rob explained. "The Super League has been a great breeding ground for local players and has helped bridge the gap between county cricket and international cricket. It's given the players a platform to showcase their skills and test themselves against the best players in the world."
Loughborough has played its part too. At the last count, a staggering 44 percent of the English registered players had come through the University programme. As the contest continues to evolve, Rob believes it can only benefit from homegrown talent.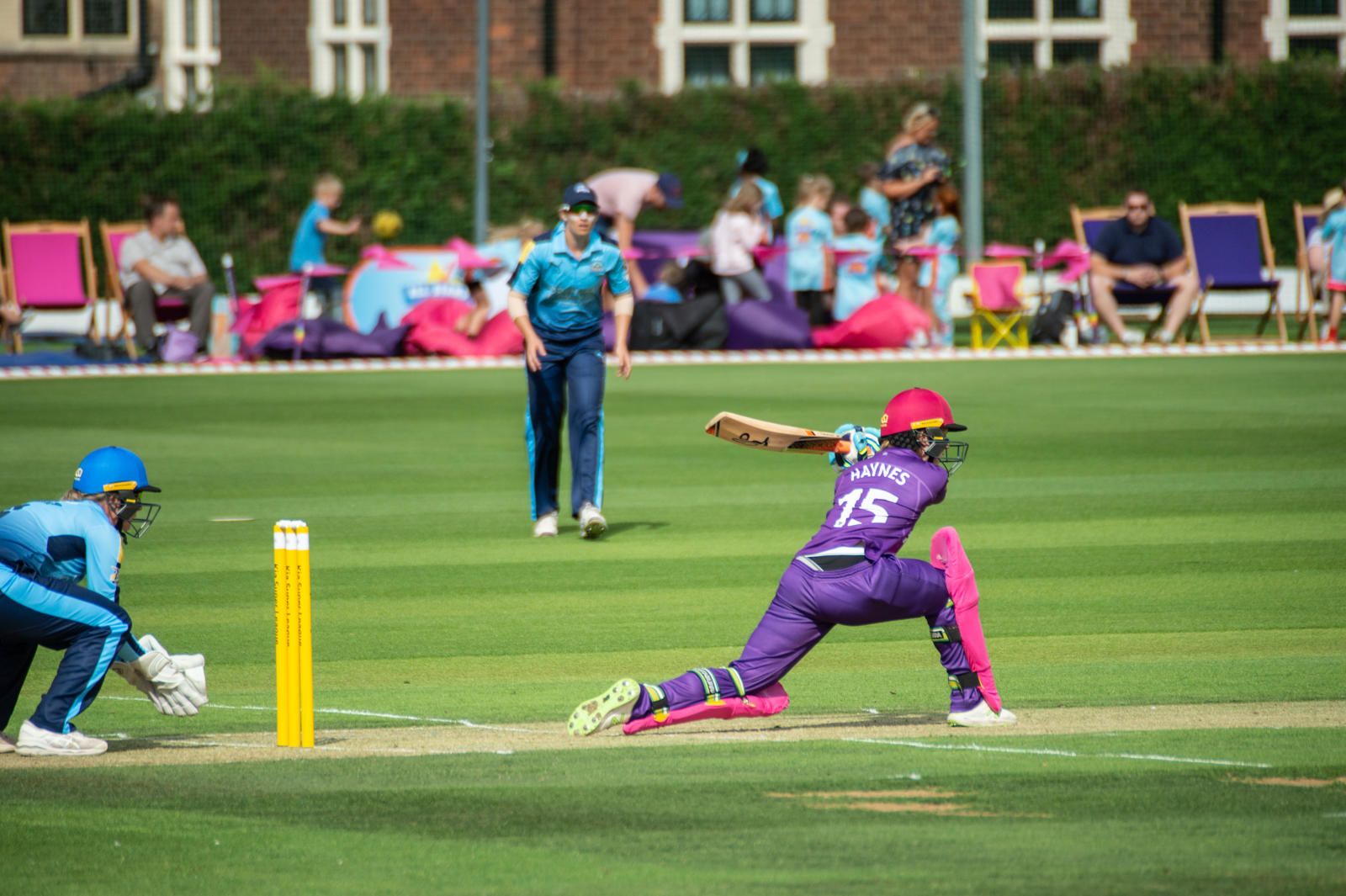 "Over the years it's grown from five games to ten, and that was the best decision to be made for the competition. Teams have to be consistently good over a longer period, so it makes for a proper battle," Rob said. "The first two years were overly dominated by the overseas players and if they performed well, you were probably there or thereabouts. Whereas last year, if you use Lightning as an example, we had local players who performed well and finished strongly." 
Despite the obvious importance placed on winning games, Rob believes Loughborough has a bigger role to play in the development of its people.
"If a player comes in as a student, we have access to them for just three, four years. We have the task to not only make them the best cricketer possible but also the best individual they can be," says Rob. "If that means they progress to play internationally and have a long career, that's amazing, but if they leave Loughborough as a more rounded individual, I still feel like we've done a decent job."
As with any good coach, it's often the unseen ability to manage people off the field which can pay dividends once they cross the white line. The case of having an open door and an available ear are some of the values Rob holds close.  
"We see the same challenges arise, and I think that's where I can offer advice aside from 'bat, ball, field'. There's a good chance either me, one of the coaches, or indeed their teammates have been through something similar. Again, it's about trying to develop these individuals as people, as if you haven't got the right person, you won't have the right cricketer."
Loughborough's track record is an impressive one, with a large percentage of its players progressing to play international cricket. "As a University and a cricket programme, we can be extremely proud of the number of players who have come through our system over the years. Going right back to 2009-2012 with the likes of Tasmin Beaumont, Anya Shrunsole, Amy Jones, Lauren Winfield – it was those girls who set the standard."
"More recently", he added, "if you look at Kirstie Gordon, Sophia Dunkley, Linsey Smith - all of which I've had the chance to work with personally - it's a reward for all the hard work they put in to then be selected to play in World Cups and Ashes series."
Quietly confident, Rob has an infectious quality, and it's his hard work that rubs off on his team. After observing one of his training sessions, one team member tells VOLUME, "we're one team here, from the backroom staff to the girls out in the middle. That all comes from Rob and the coaching set-up."
As Lightning head into another Super League campaign full of determination and resilience, Rob notes a wider societal change in attitudes towards women's sport and how that has benefitted the franchise.
"There's a change in general attitude which has been helped by a larger media presence for female athletes. We're now seeing that our community camps attract both girls and boys and those youngsters are no longer just identifying with the counties, but with Loughborough Lightning."
In true cricket style, the interview concludes as we break for lunch and we're left in little doubt that Rob and his team are busy building foundations for a legacy of their own.