Reflections on success
As the University approaches the end of the academic year, we also mark the end of a successful chapter and begin preparing for the next, with a new strategy and leadership to take us forwards.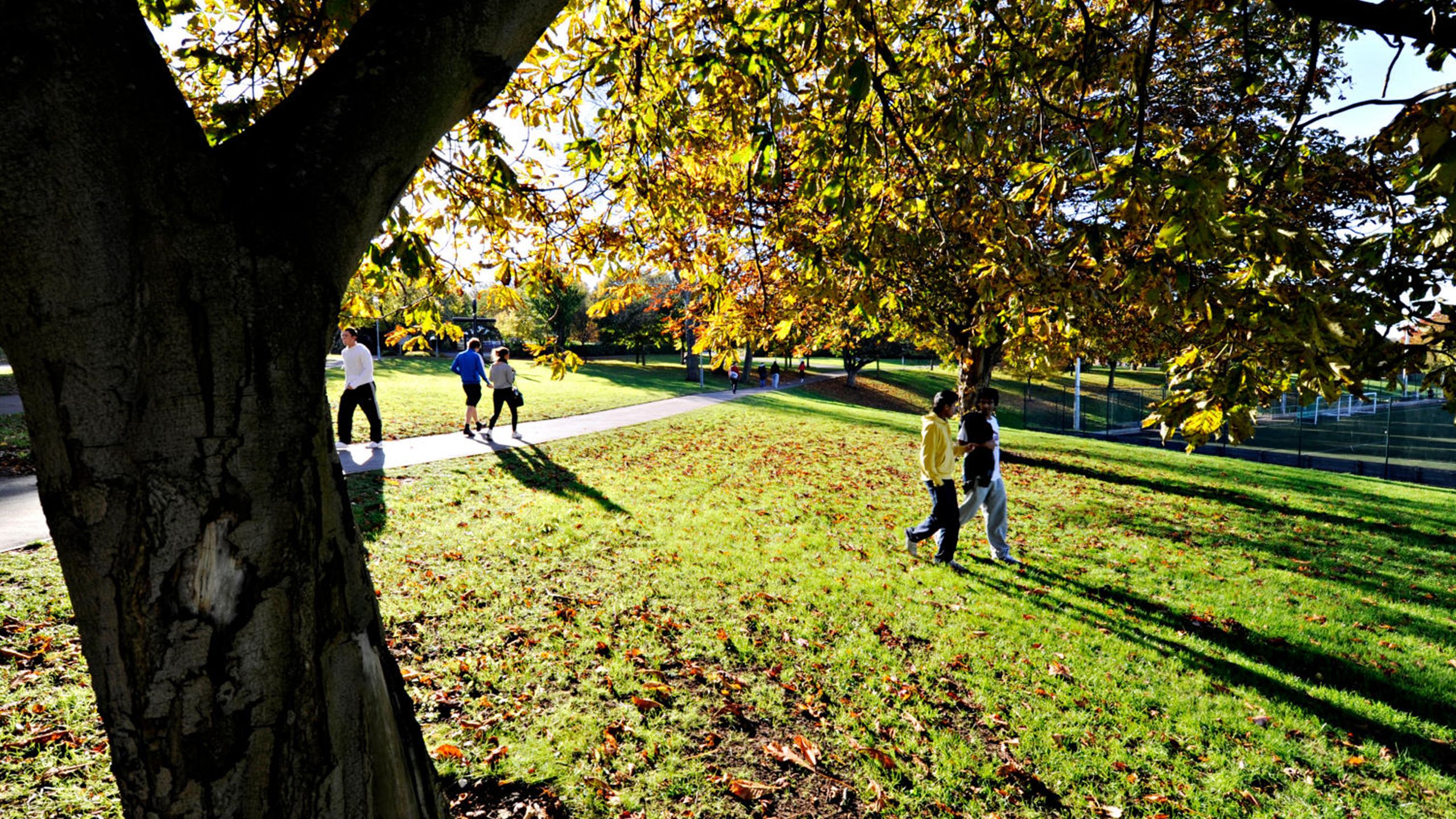 The University's current Vice-Chancellor, Professor Robert Allison, retires from his role at the end of July, leaving behind a legacy of growth and progression as well as one of bringing people together. Here we look at all that has been achieved under his leadership and the positive changes that have been put in place, as we celebrate the reasons he is so fondly thought of across the Loughborough community.
CREATING EXCELLENCE
During Professor Allison's leadership, the University's current strategy, Building Excellence, was launched. The combination of this strategy and Professor Allison's guidance, has led the University through a period of significant expansion and growth, where advancement has been driven across all areas and steered Loughborough to becoming one of the top-performing institutions in the country.
Here we share some of the key milestones and achievements the University has celebrated during this period.
2013


University awarded its seventh Queen's Anniversary Prize for higher and further education


Loughborough University Science and Enterprise Park expansion work begins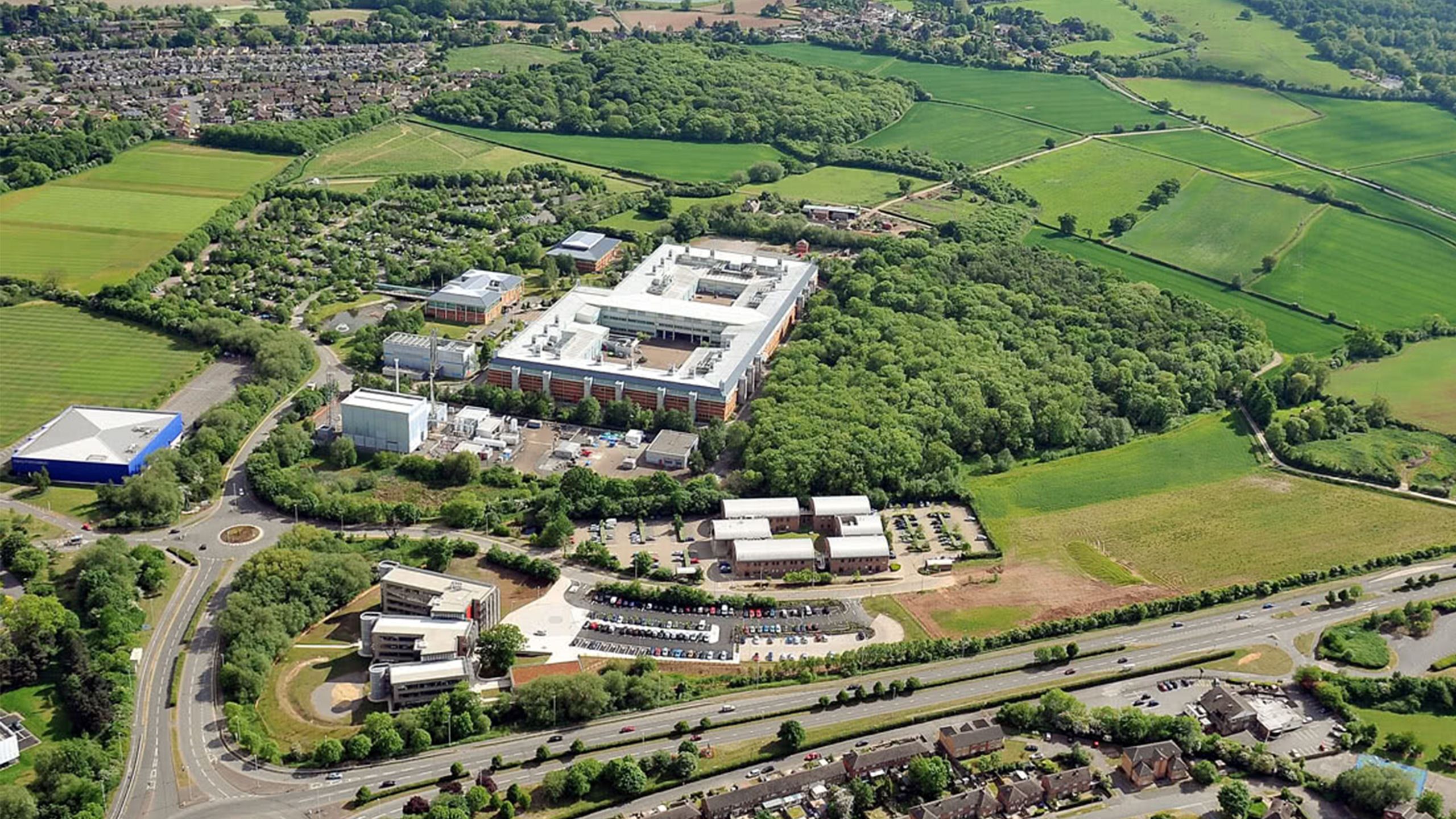 Loughborough University Science and Enterprise Park
Loughborough University Science and Enterprise Park
2014


Loughborough named a top ten university in England for research intensity (REF 2014)


Loughborough students, alumni and campus-based athletes won 35 medals at the Glasgow Commonwealth Games


£4.5 million library refurbishment completed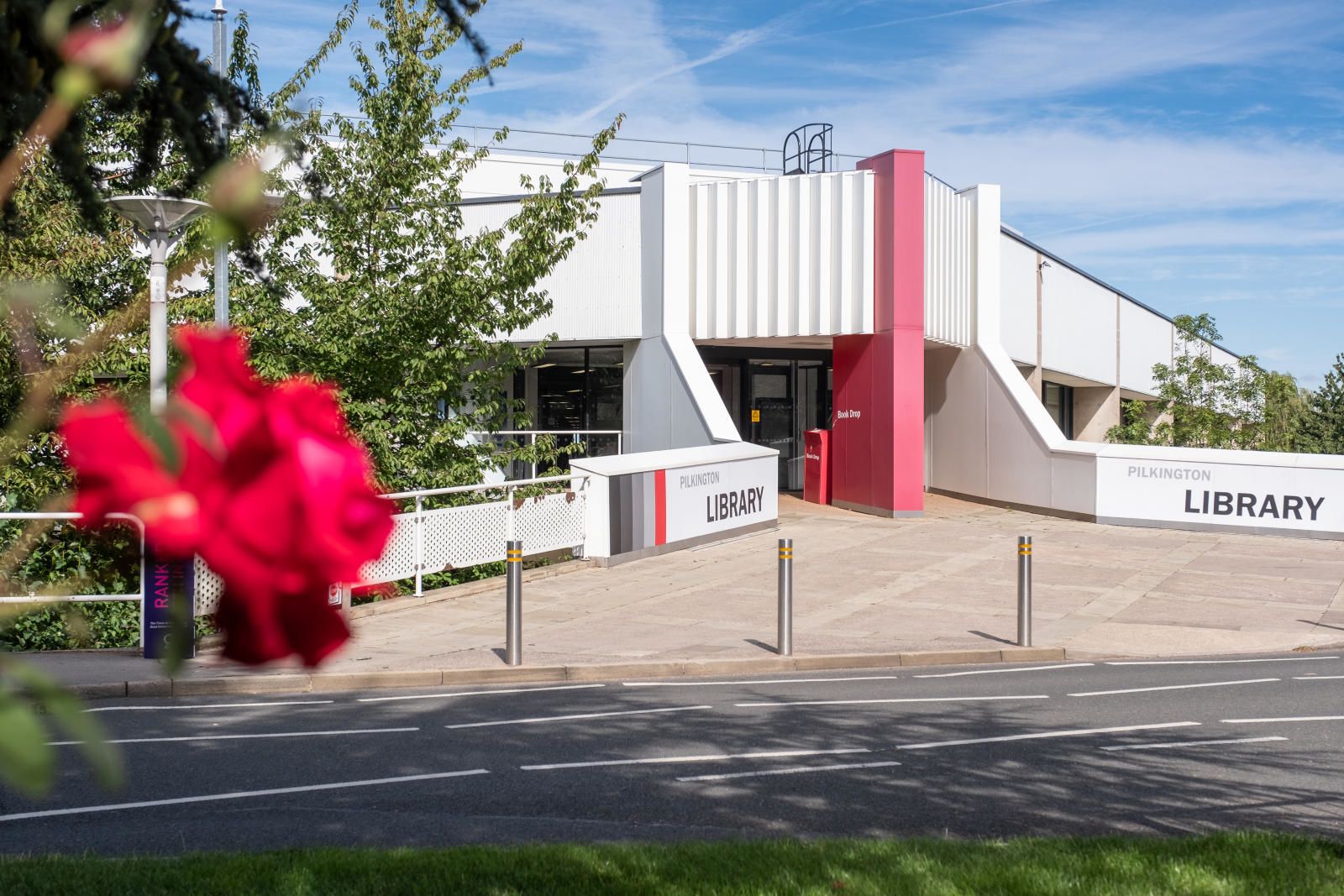 Pilkington Library after refurbishment
Pilkington Library after refurbishment
2015


Loughborough University London opened on the Queen Elizabeth Olympic Park


The National Centre for Sport and Exercise Medicine (NCSEM) opened


Advanced Technology Innovation Centre opened


Graduate House, the University's first ever dedicated postgraduate facility, opened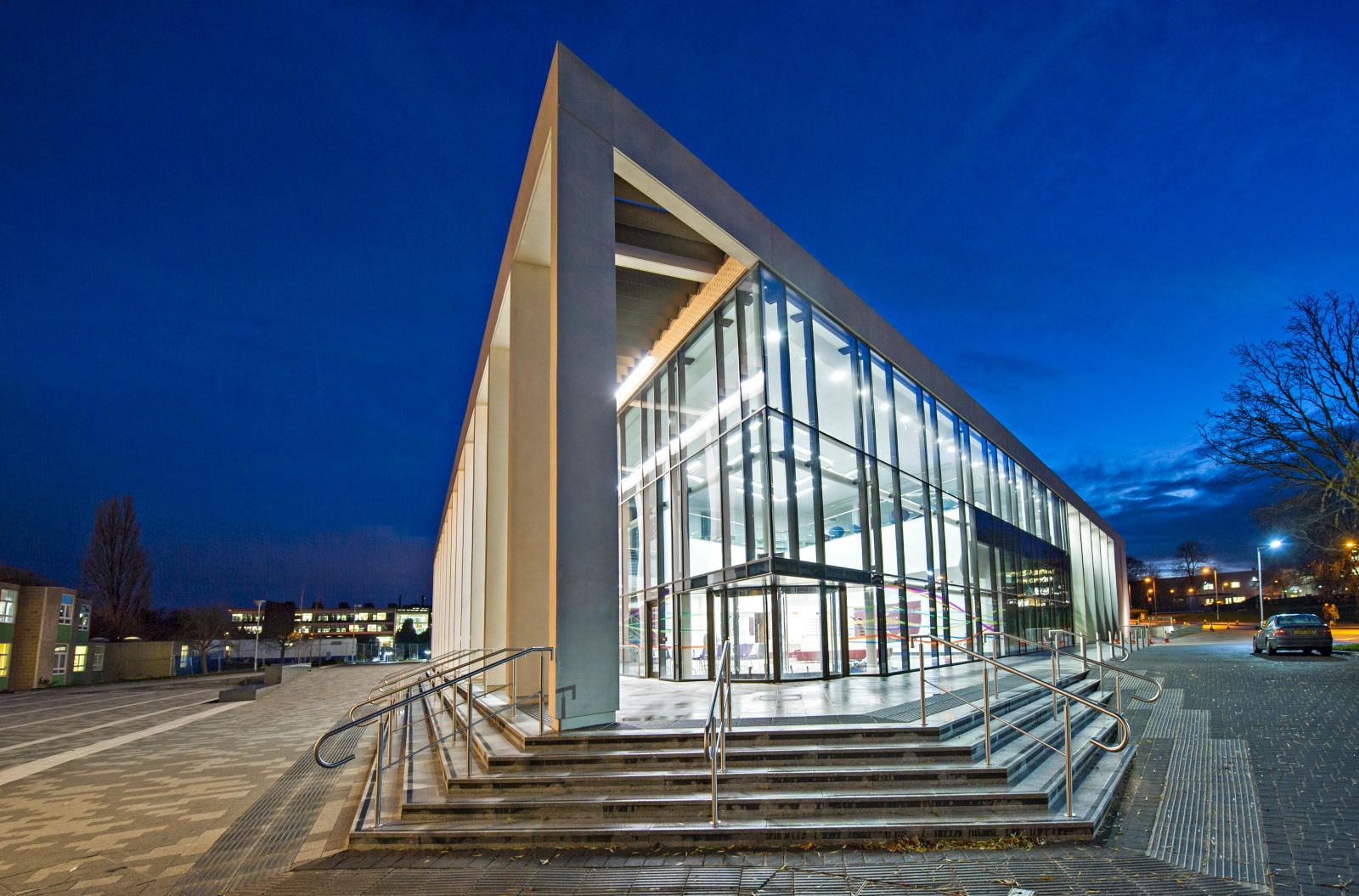 National Centre for Sport and Exercise Medicine (NCSEM)
National Centre for Sport and Exercise Medicine (NCSEM)
2016


Loughborough students, alumni and campus-based athletes won 32 medals at the Rio Olympic and Paralympic Games


University awarded Gold in the national Teaching Excellence Framework


New research strategy, CALIBRE (Collective Ambition at Loughborough for Building Research Excellence), launched


£3 million West Park Teaching Hub opened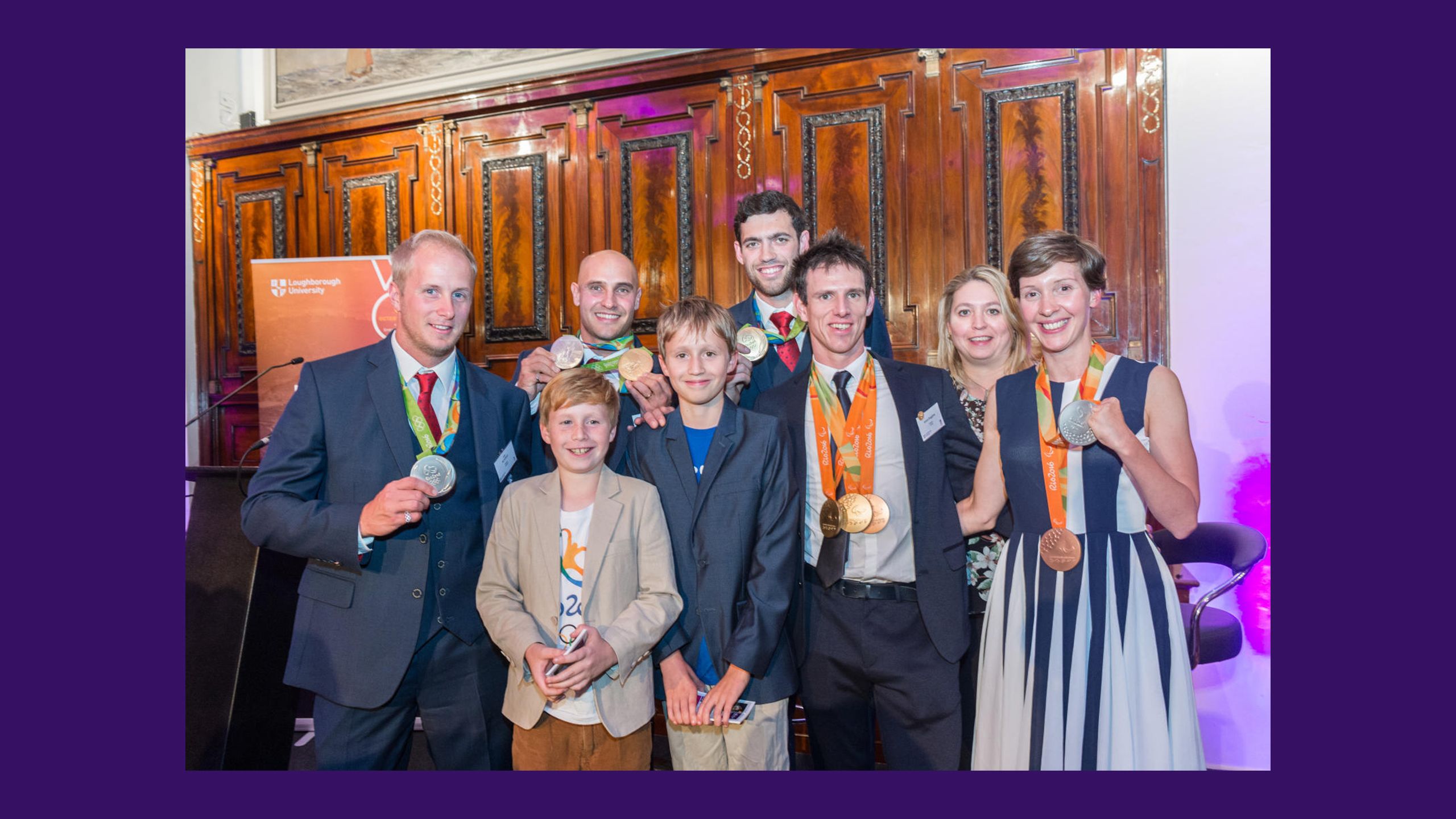 Loughborough students, alumni, and campus-based athletes with their medals at the University's Rio 2016 reception event
Loughborough students, alumni, and campus-based athletes with their medals at the University's Rio 2016 reception event
2017


Lord Sebastian Coe installed as Chancellor of the University


Loughborough University Science and Enterprise Park announced as part of a new Enterprise Zone for the region


A Personal Development Review (PDR) consultation increased the number of staff receiving a PDR by almost 40%


Excellence100 campaign launched to recruit outstanding academics across a wide range of disciplines


£17 million STEMLab opened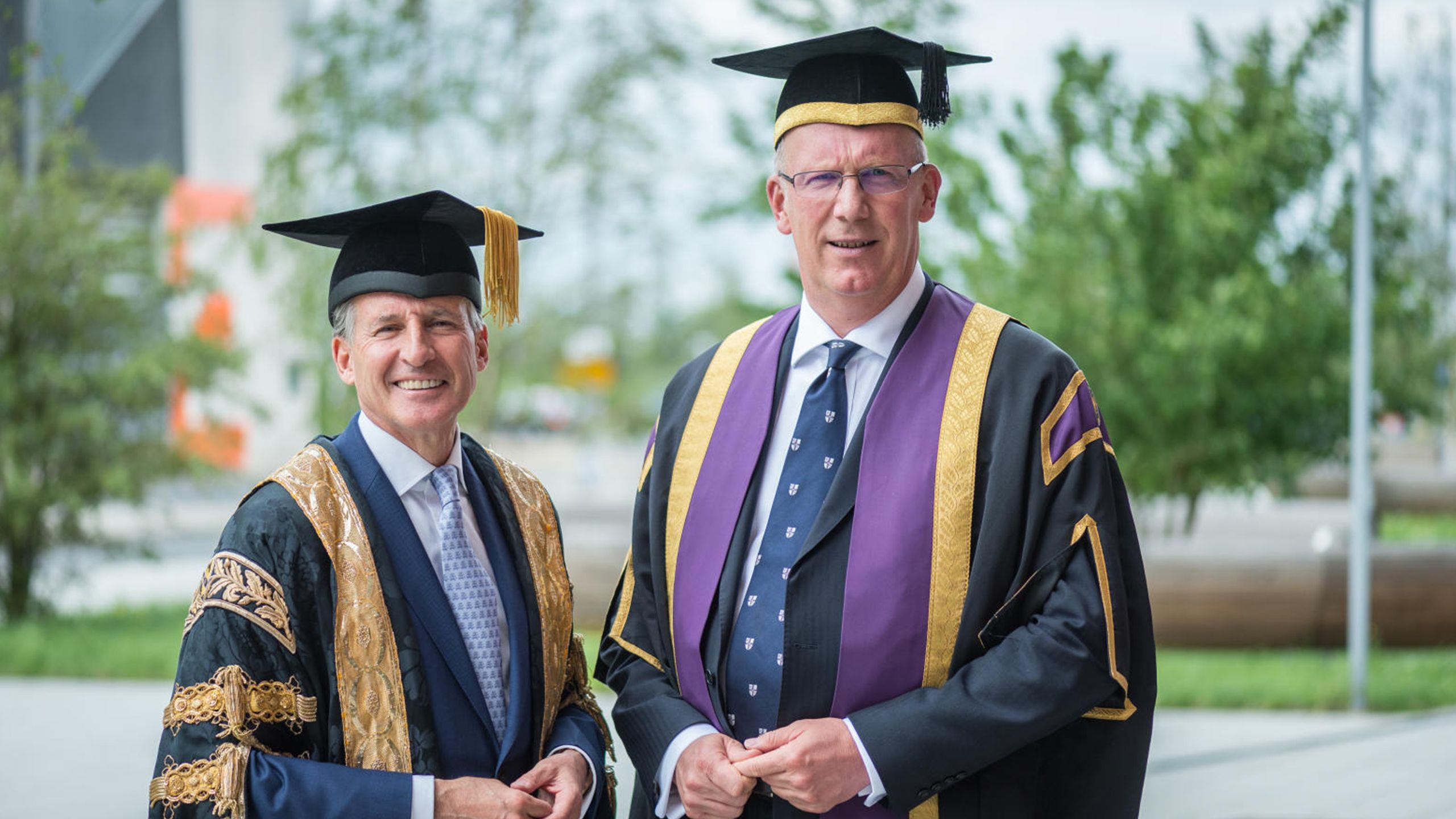 Lord Sebastian Coe (Chancellor) and Professor Robert Allison (Vice-Chancellor)
Lord Sebastian Coe (Chancellor) and Professor Robert Allison (Vice-Chancellor)
2018


Loughborough students, alumni and campus-based athletes won 30 medals at the Australian Commonwealth Games 2018


The University's People Strategy launched, which was designed to enable all members of staff to be the best version of their professional selves, in an organisation that is an employer of choice


Elite Athlete Centre and Hotel opened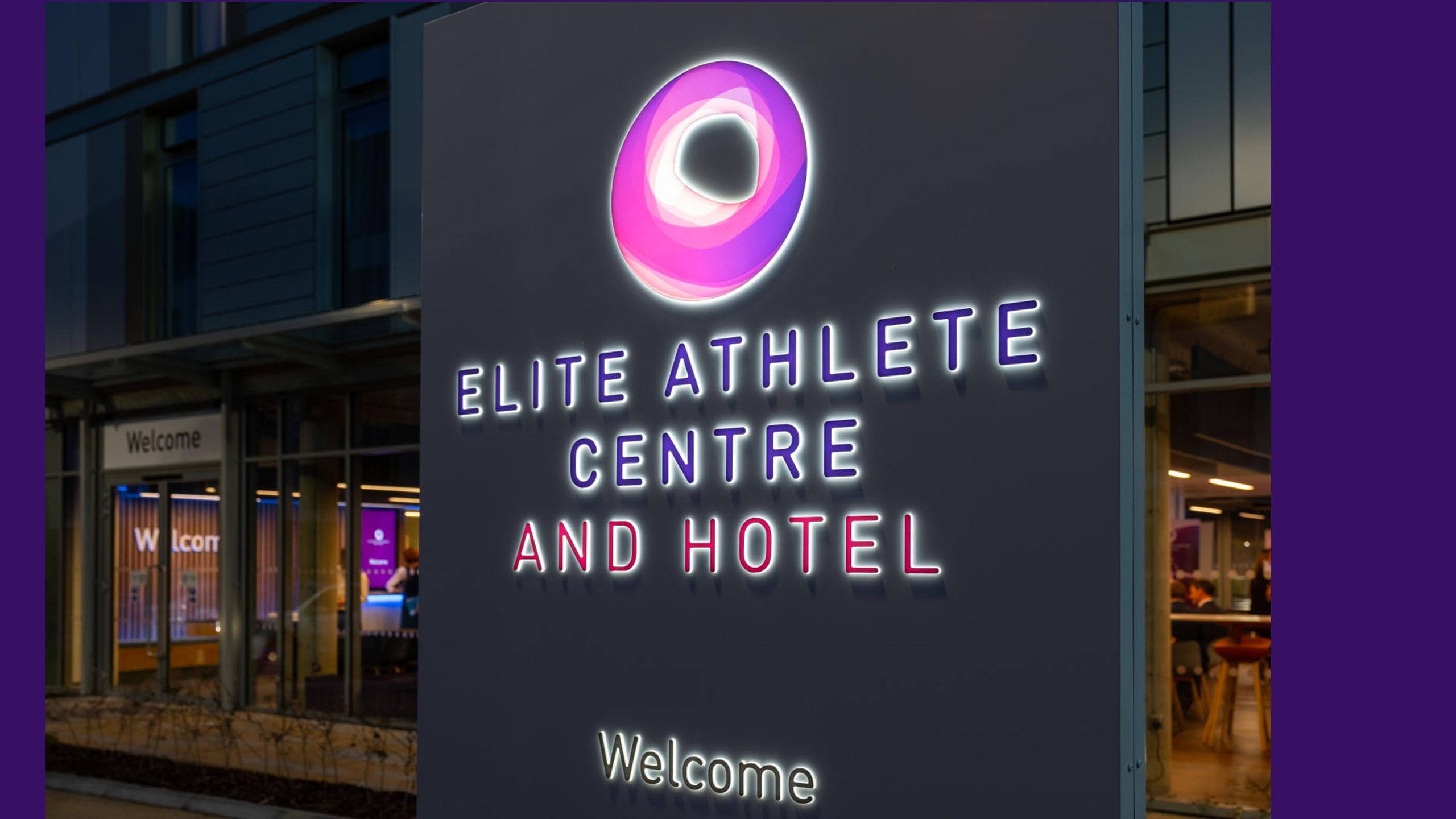 2019


Para sport vision and strategy launched


The University became a Stonewall Diversity Champion


£50 million Claudia Parsons Hall of Residence opened, with the UK's first Active Campus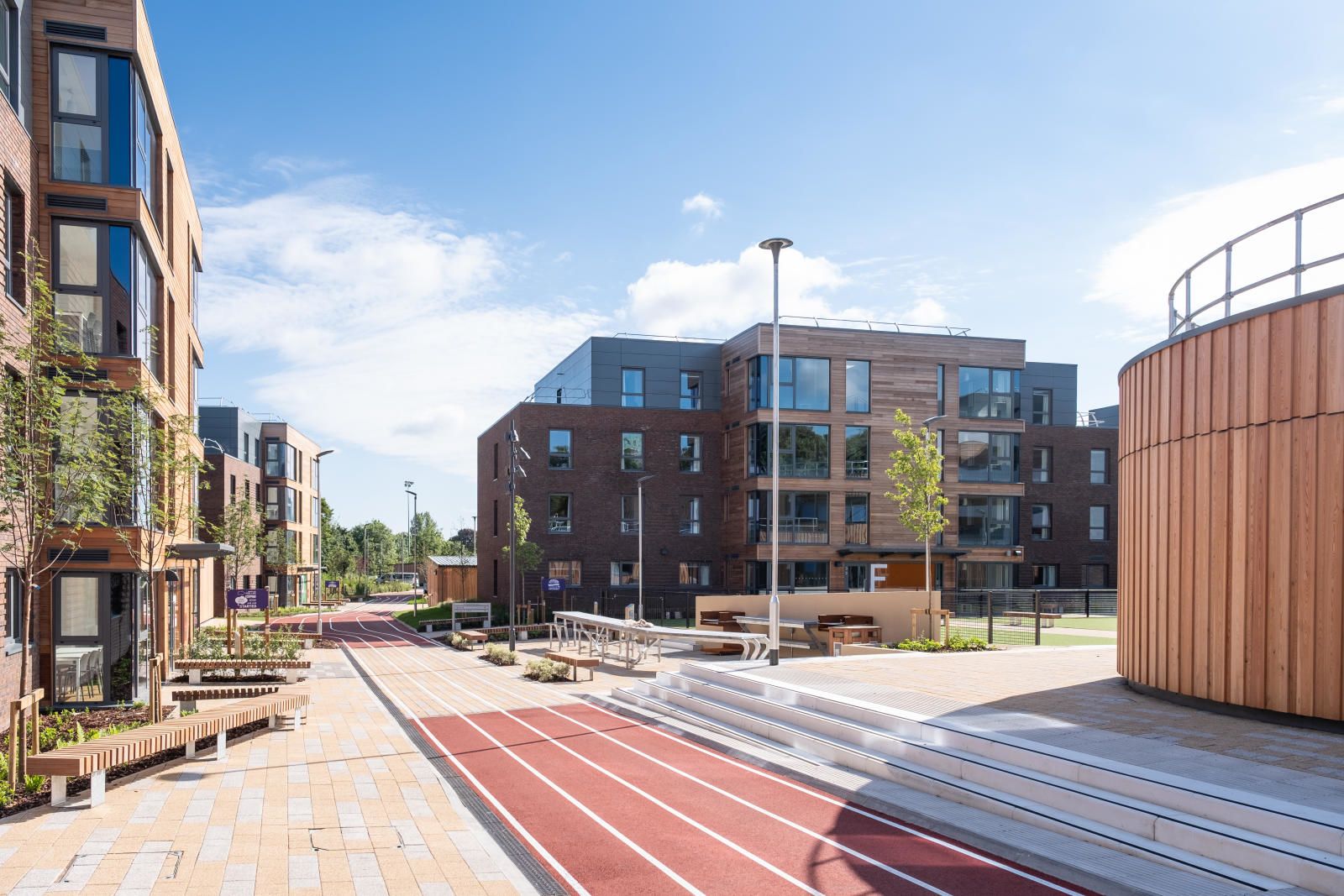 Claudia Parsons Hall of Residence
Claudia Parsons Hall of Residence
2020


£14 million National Centre in Combustion and Aerothermal Technology (NCCAT) opened, positioning Loughborough as a primary UK hub for aerospace engineering and technology

 
New global headquarters for the Access Group opened on campus – boosting revenue of £1.6 million a year to support vital front-line county council services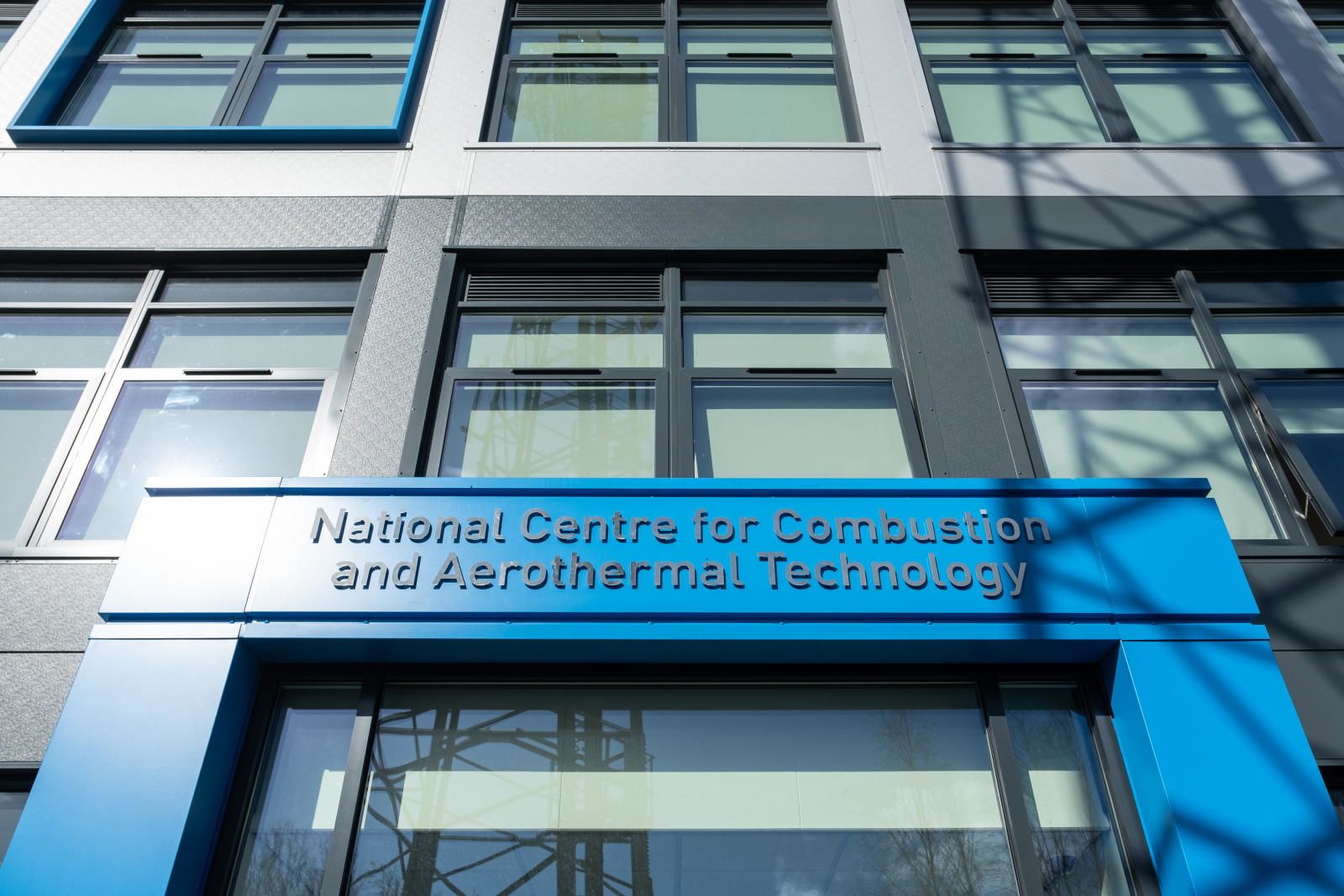 2021


Policy Institute - hosted at Loughborough University London - launched. The Institute aims to expand our profile and influence with Government and various policy organisations.


The Midlands Industrial Ceramics Group (MICG) - of which Loughborough University is a founding member - secured £18.27 million in government funding, to put the area firmly on the map as a global centre for advanced ceramics. Thousands of jobs are set to be created as part of the development.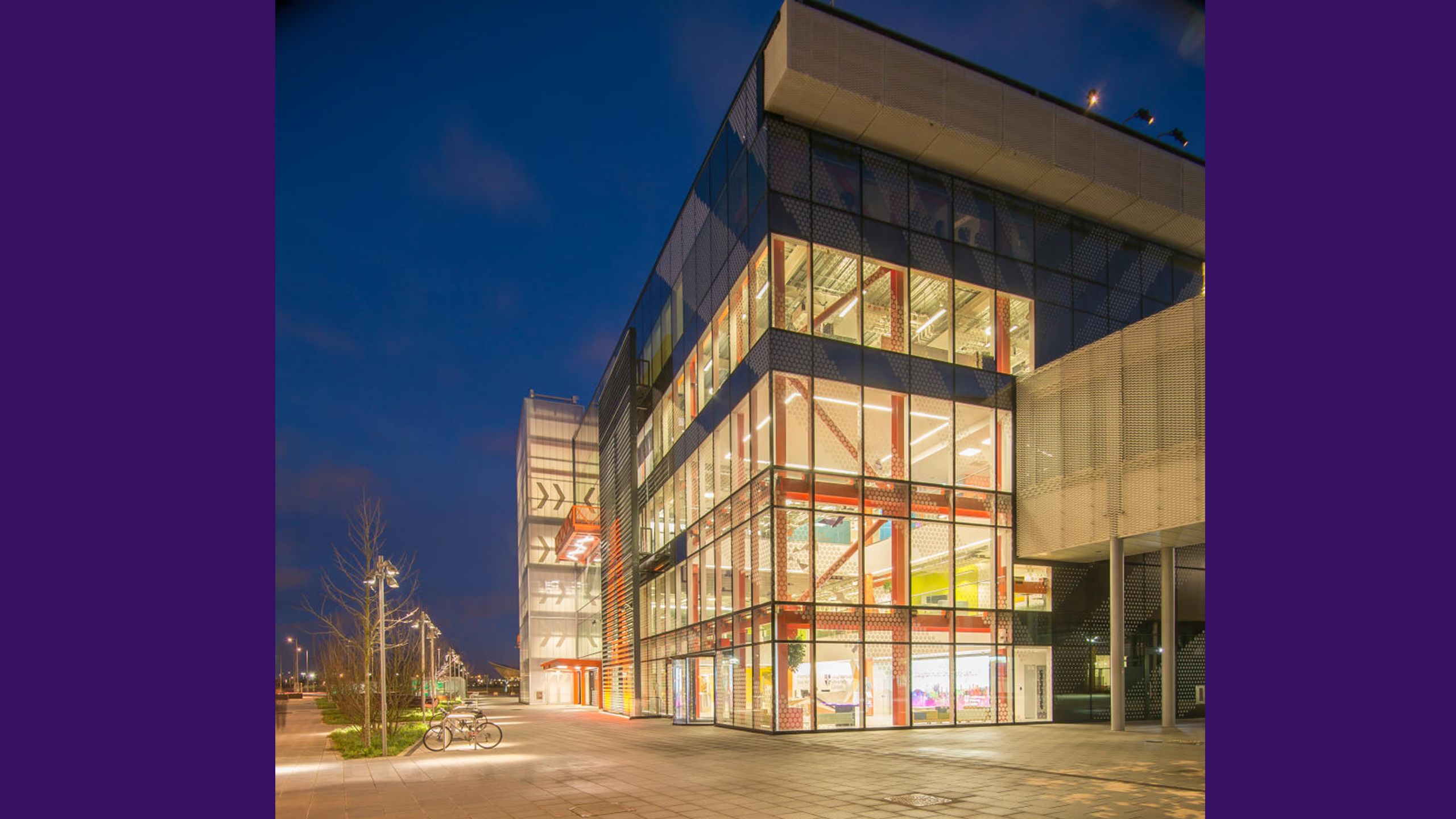 Loughborough University London
Loughborough University London
RECOGNITION FOR THIS GROWTH
The significant growth the University has achieved during this period, has also been reflected in our success through awards, accolades and league table rankings.
The University has climbed up the rankings and in 2018 placed in the top ten of all major UK tables for the first time in its history, where we have remained ever since, as the highest performing institution in the Midlands. This included our highest ever position of 4th in the Guardian University Guide 2019.
---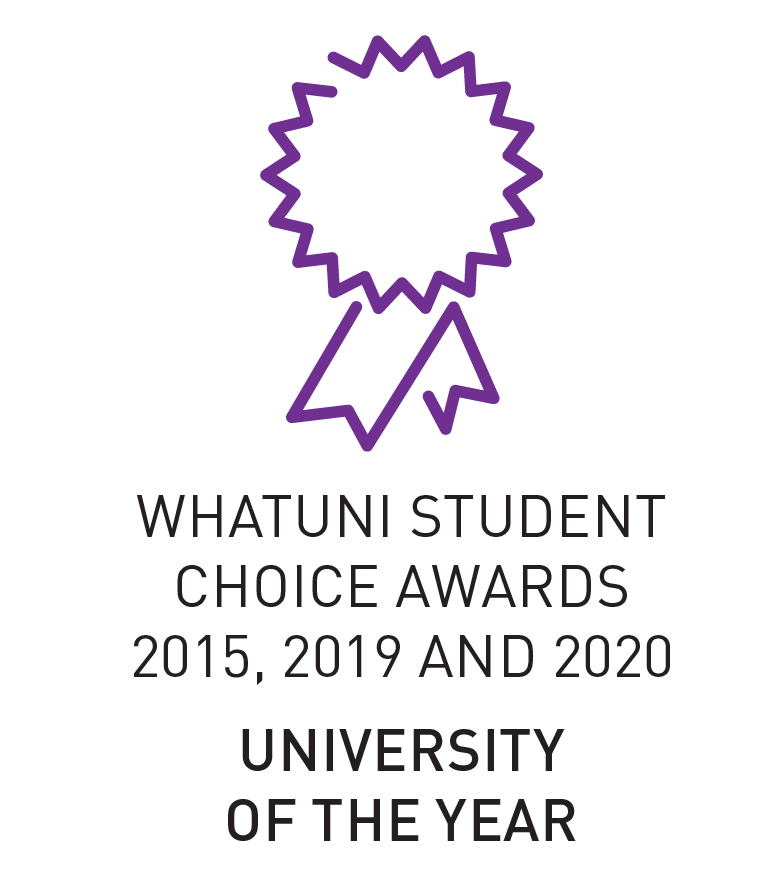 ---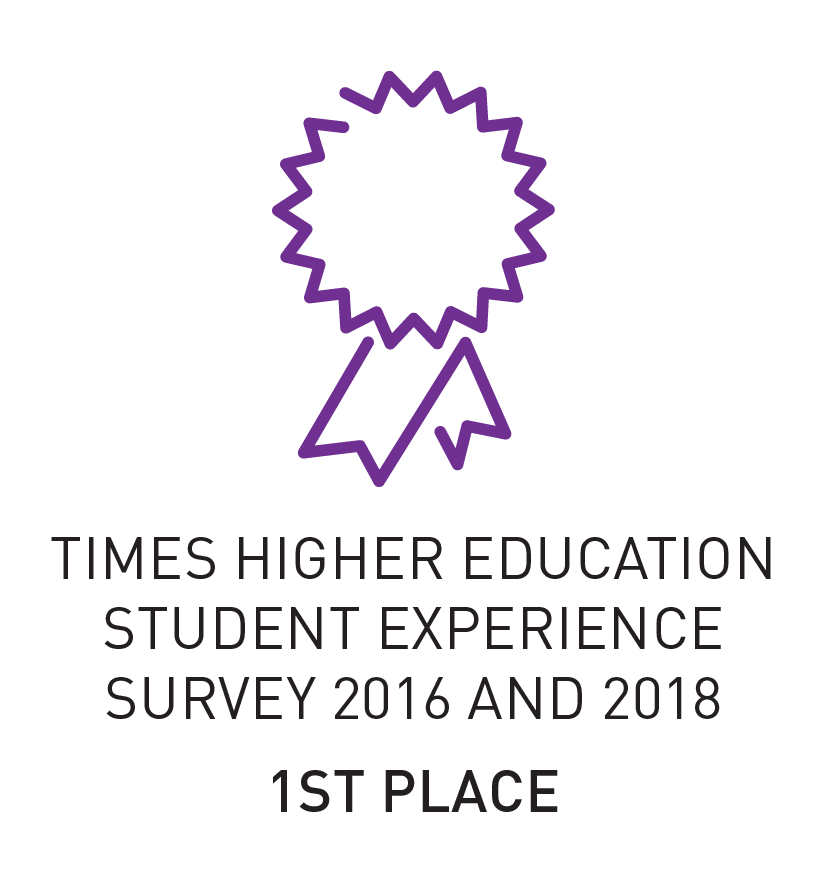 ---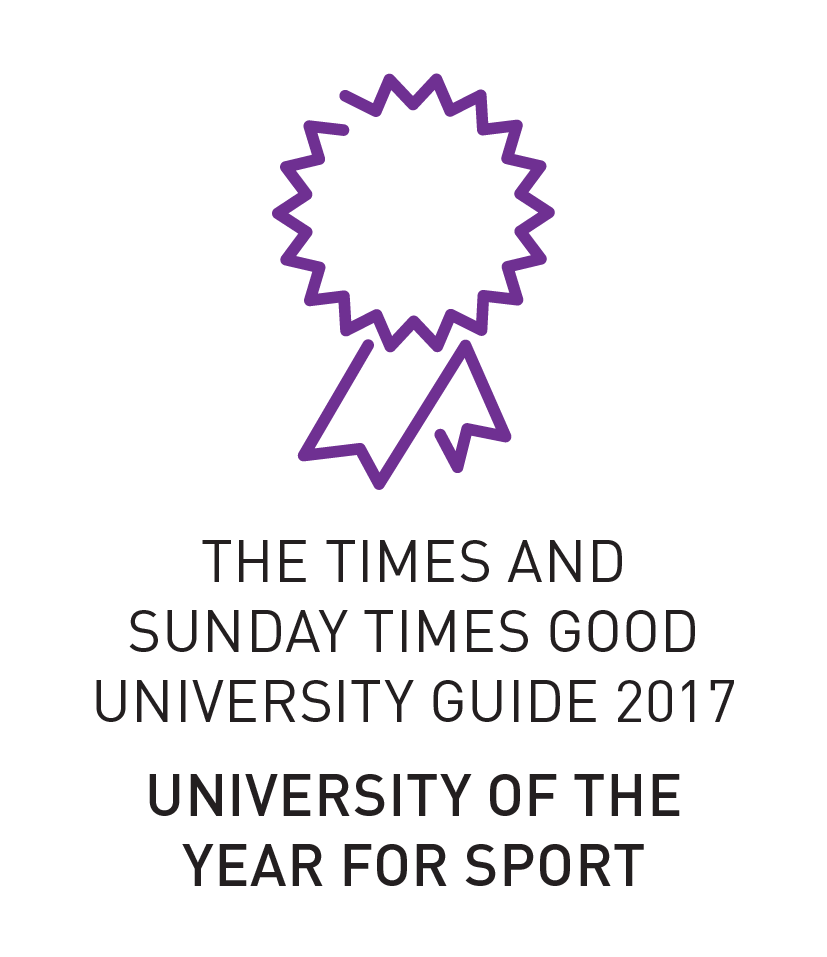 ---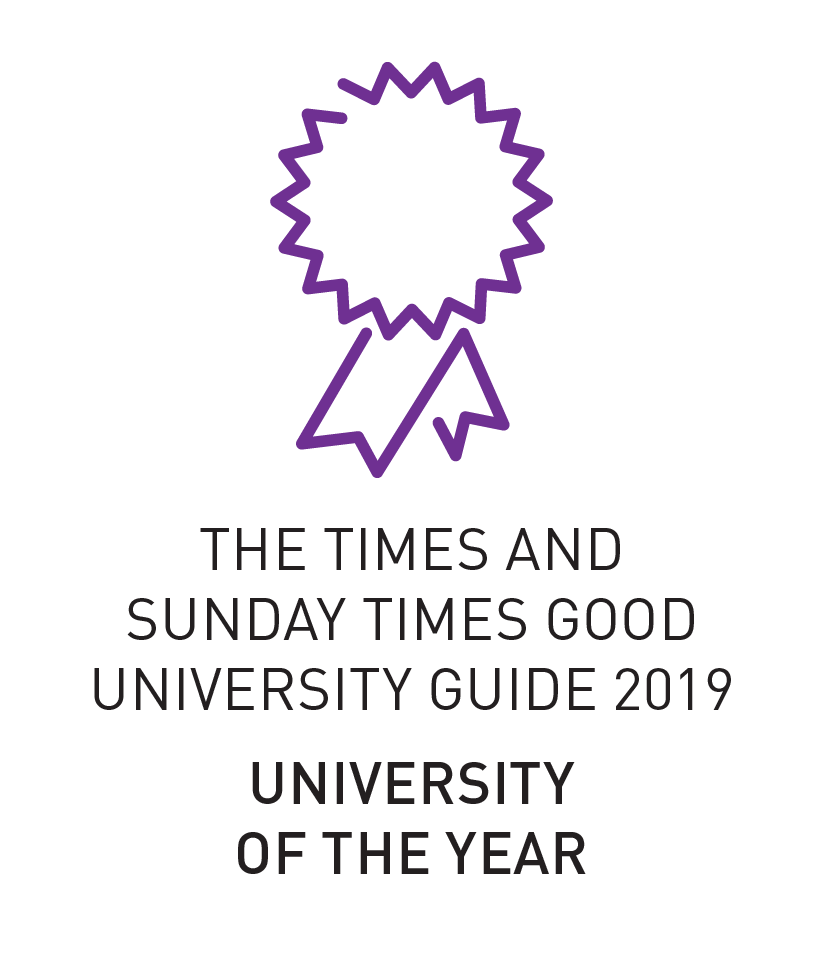 ---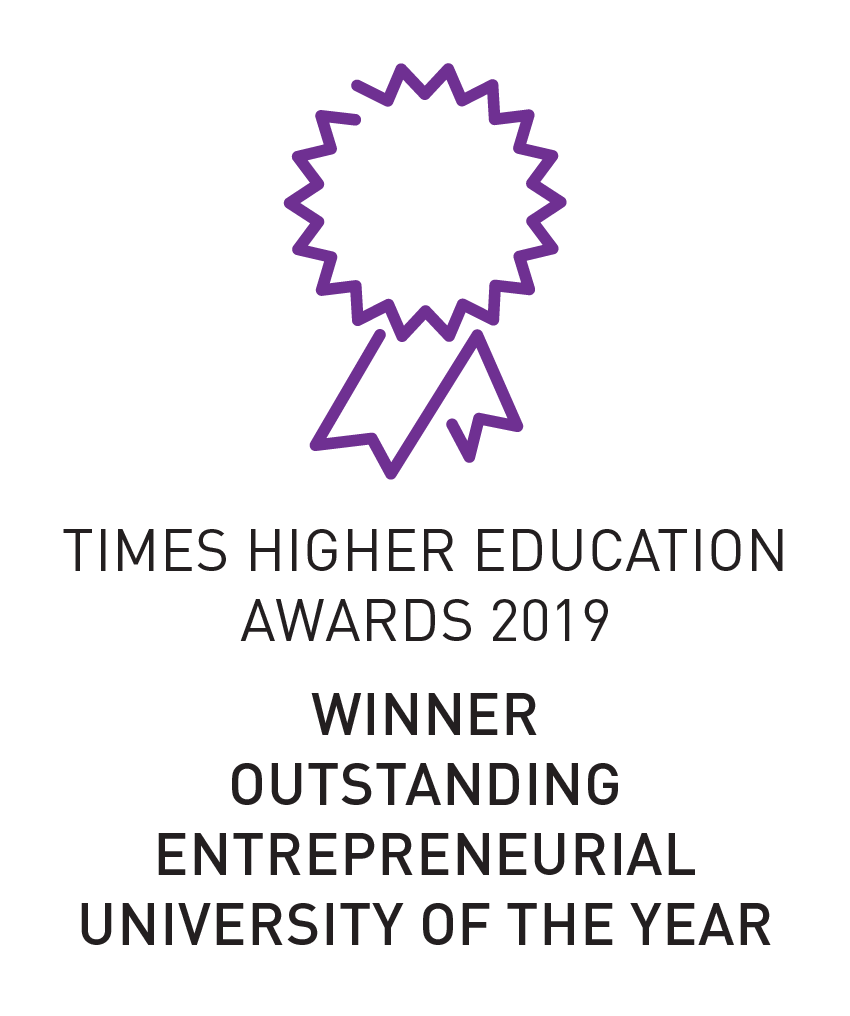 ---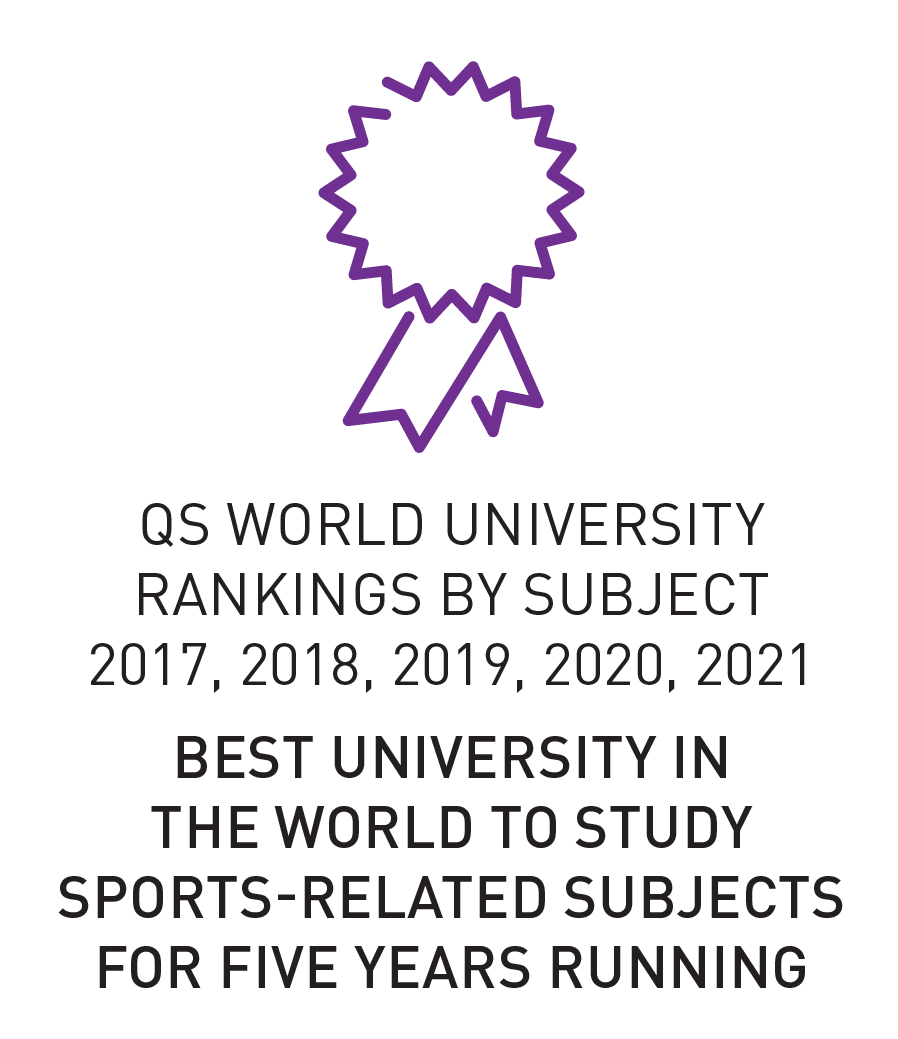 RECOGNITION FOR HIS WORK
Professor Allison's influence and guidance during this successful period have not gone unnoticed. 
Earlier this year, he was awarded a CBE in the Queen's Birthday Honours List for services to education and for supporting young people's talent, equality and achievement.
At the time, Professor Allison said that the award came as a complete surprise, and attributed his success to the support of those around him.
---
"Throughout my career in higher education I have had the good fortune to work with many talented people, who have supported me and been central to any personal achievement.
"This is particularly the case at Loughborough University, where I am privileged to have delightful colleagues and students. They have given much to the University in recent years and without their contribution to our success this recognition would have never come my way. I owe them much and shall always be grateful."
---
In 2019, Professor Allison also received the prestigious Leadership Award from CASE (The Council for Advancement and Support of Education) in recognition of his outstanding leadership.
---
"We know that a critical success factor in institutional success in advancement is the approach and involvement of its leader – VC Bob is an exemplar."
---
He has also been the recipient of several honours and awards for his research and teaching including the Cuthbert Peek Award from the Royal Geographical Society, Charles Lyell Award from the British Association for the Advancement of Science and the Jan De Ploey Prize from the Katholieke Universiteit Leuven.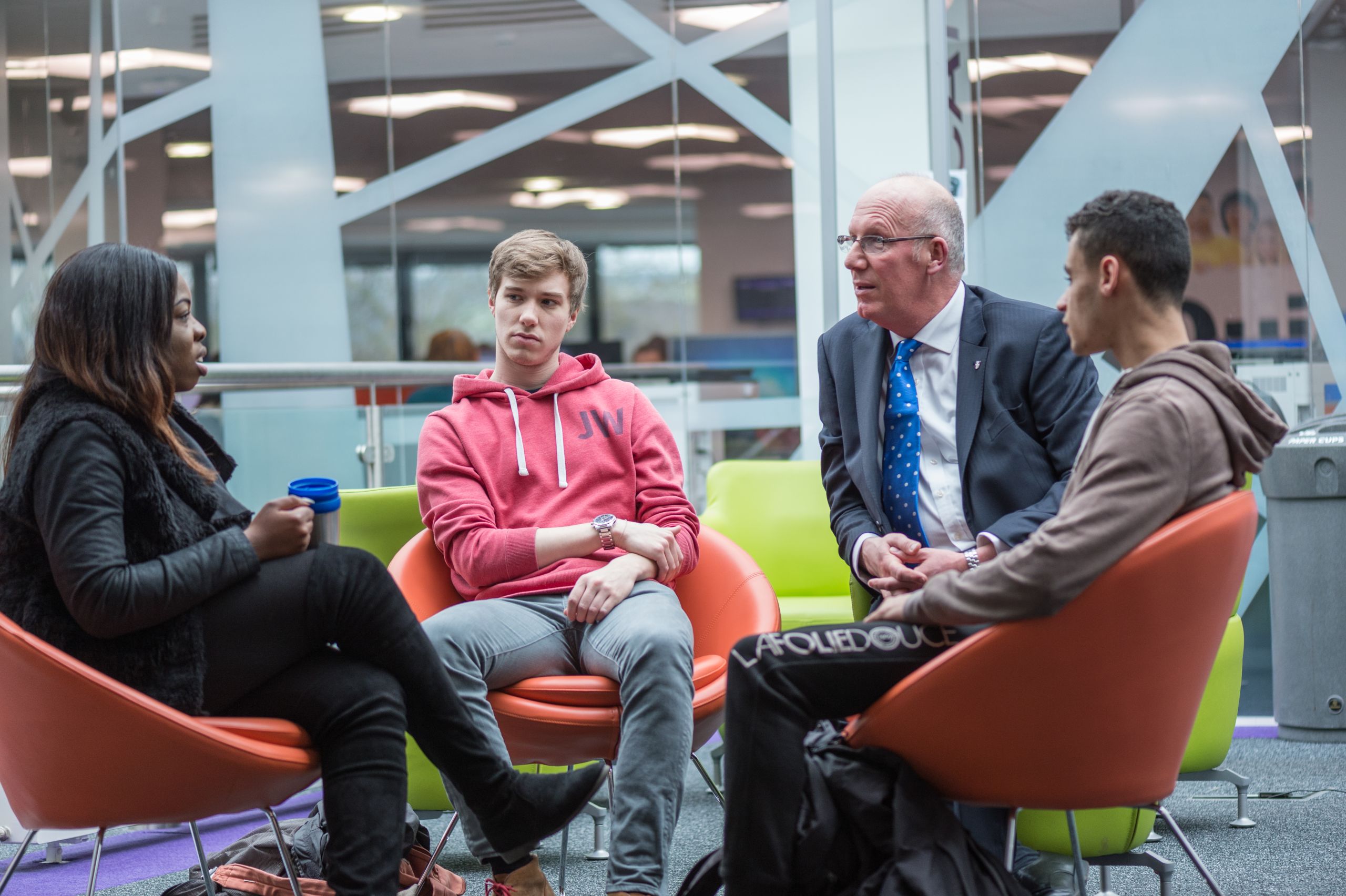 PUTTING STUDENTS FIRST
A huge contributory factor in the University's success has been its student-centric approach. Students are at the heart of our delivery, to ensure that all Loughborough students get the education and experience they want when they come to Loughborough.
Professor Allison, or as he is better known amongst our students, VC Bob, has played a very proactive role in building this approach. He has built a strong relationship with the students' union and wider student community, to ensure the University is delivering an exceptional learning and social experience to all students on campus. He has championed students' involvement in activities that enable them to make the fullest contribution possible to society and is an enthusiastic supporter of Loughborough sport.
He engages with our students; he is very visible in everyday life at the University; he shows up to support them, and he celebrates their successes with them.
During the coronavirus pandemic, the Vice-Chancellor spent countless hours checking on our students personally. He helped to deliver meals to those that were isolating in halls, and he hopped on his bike to visit students that were isolating off campus, to check they were OK.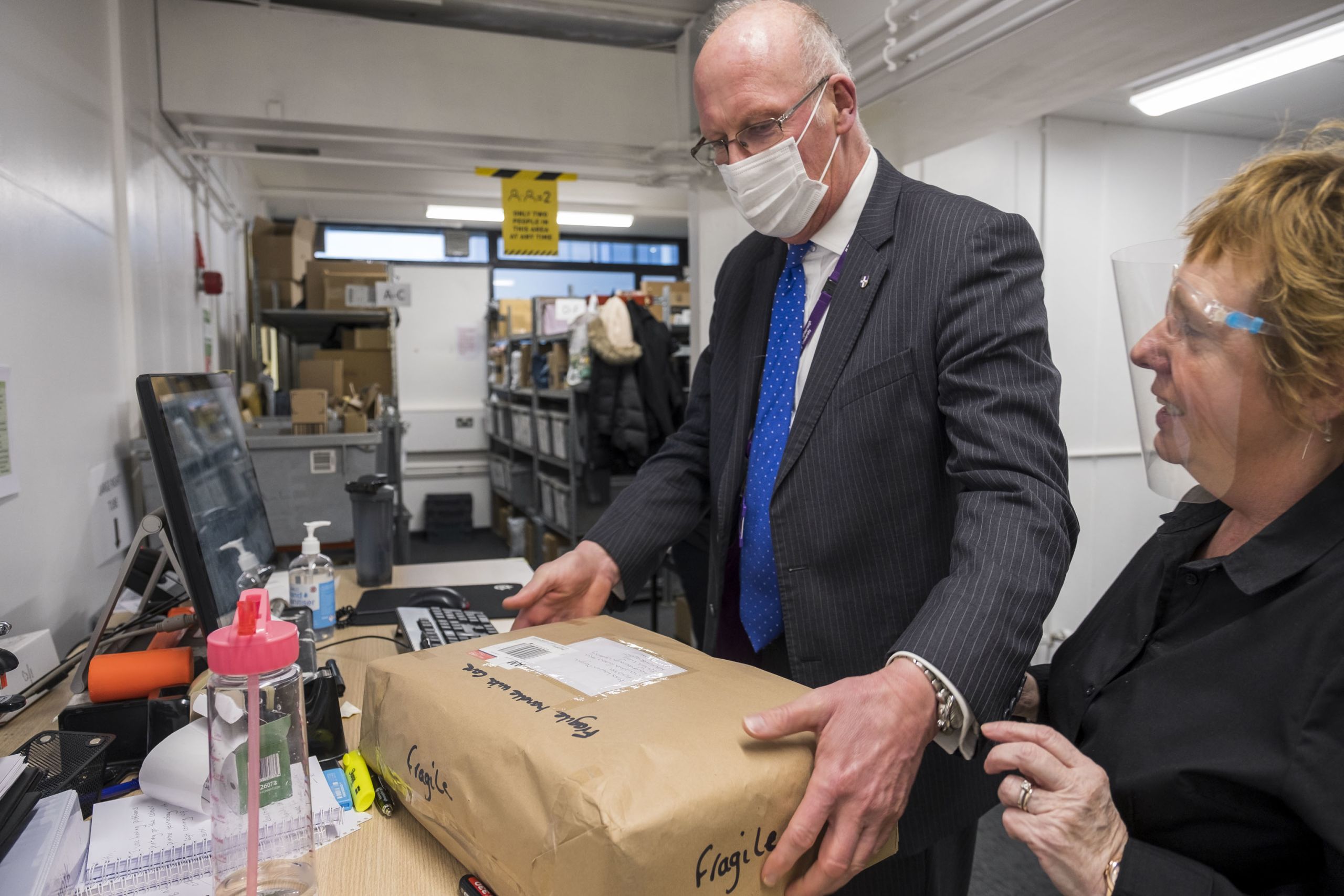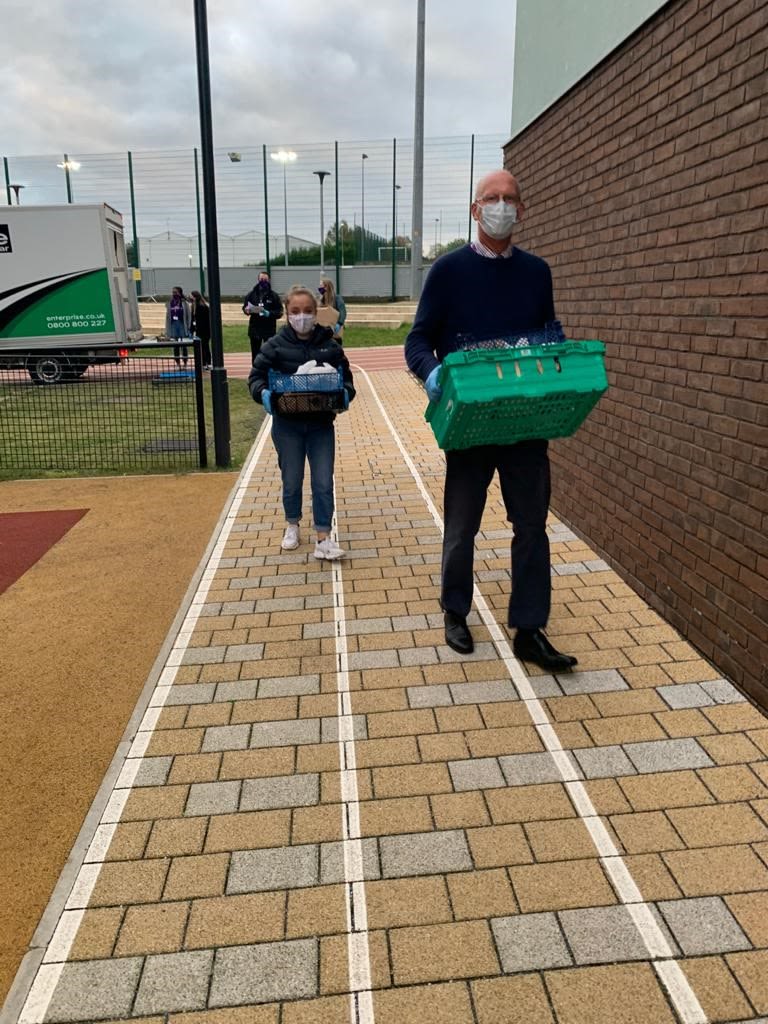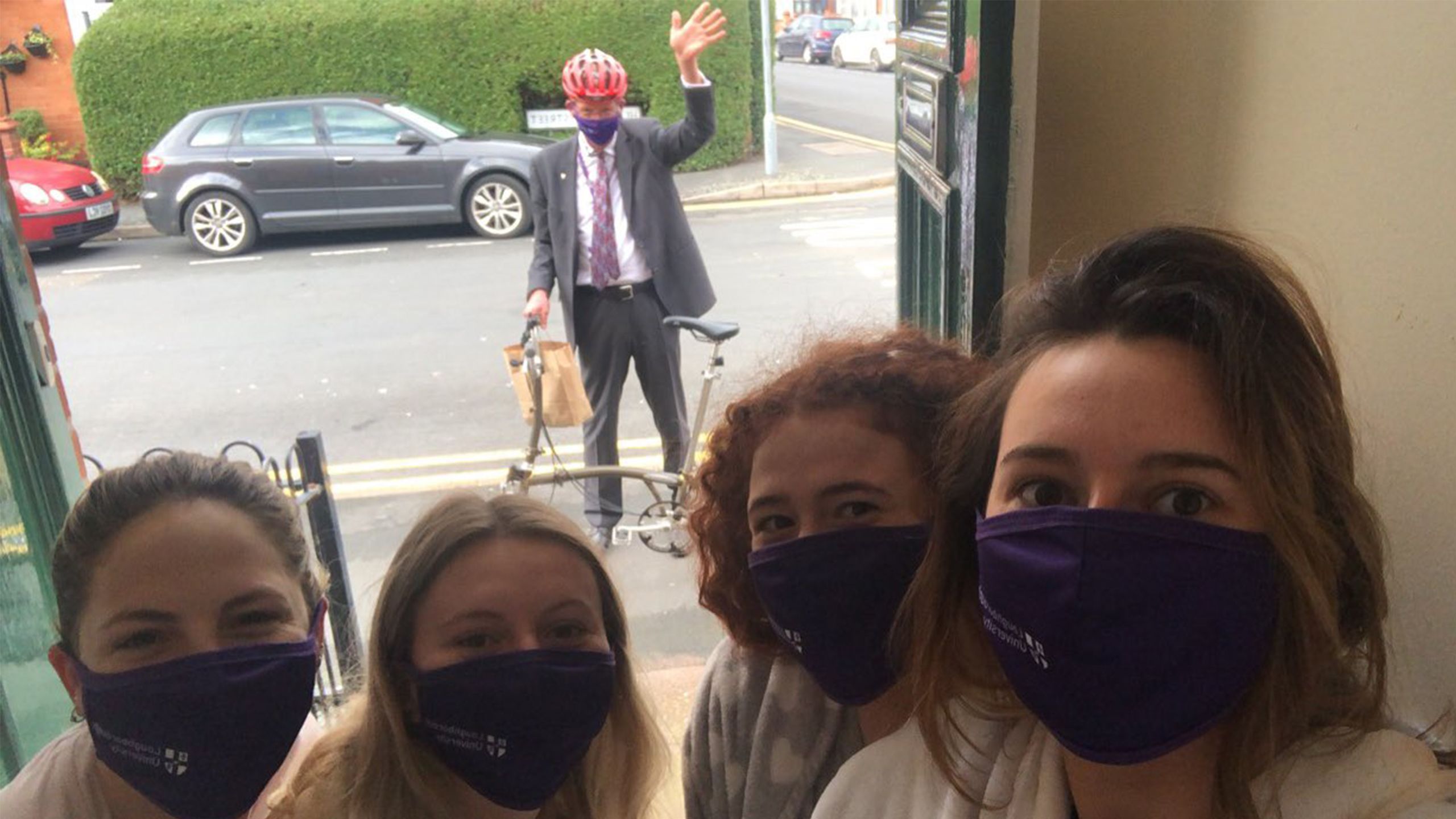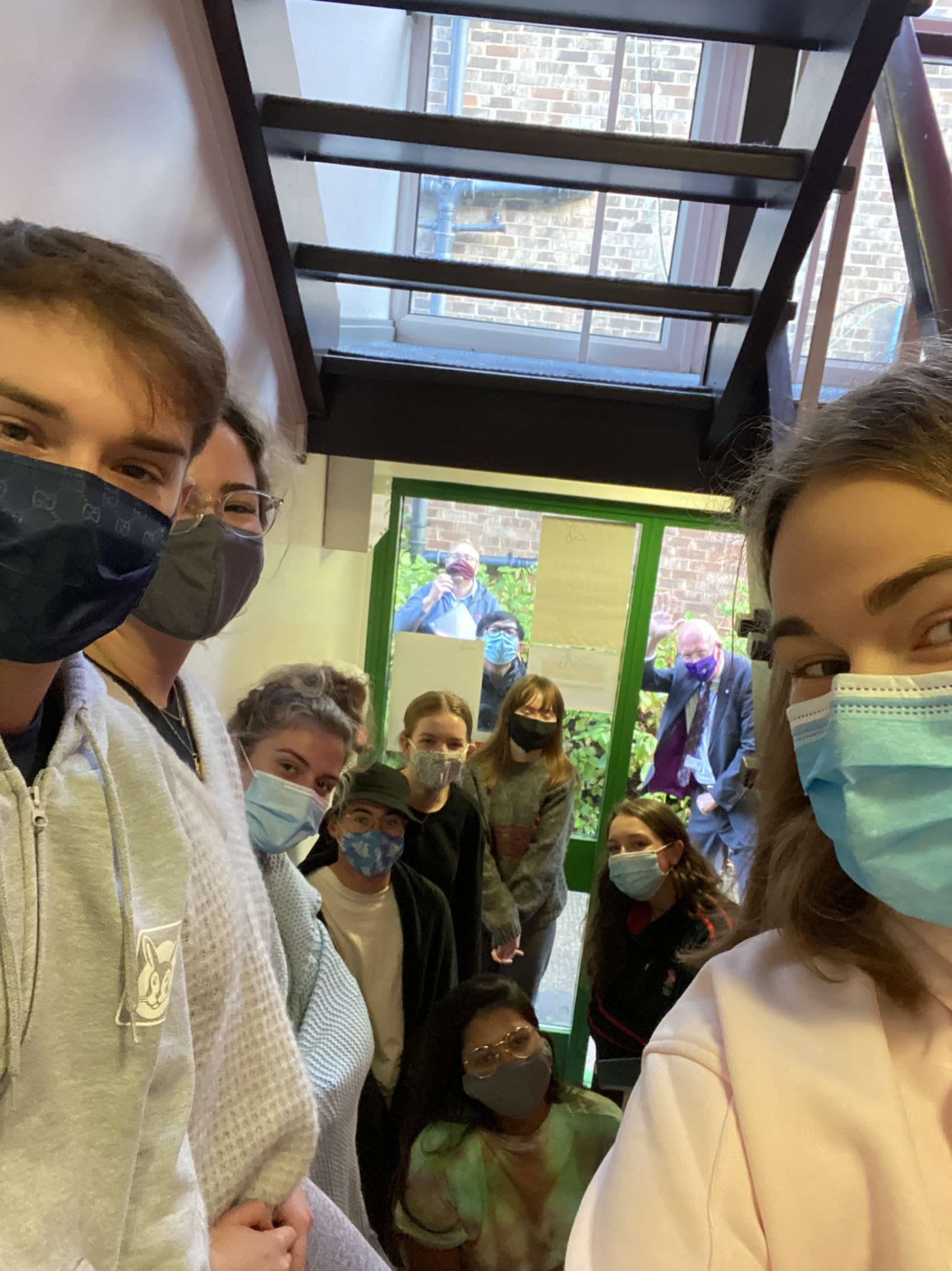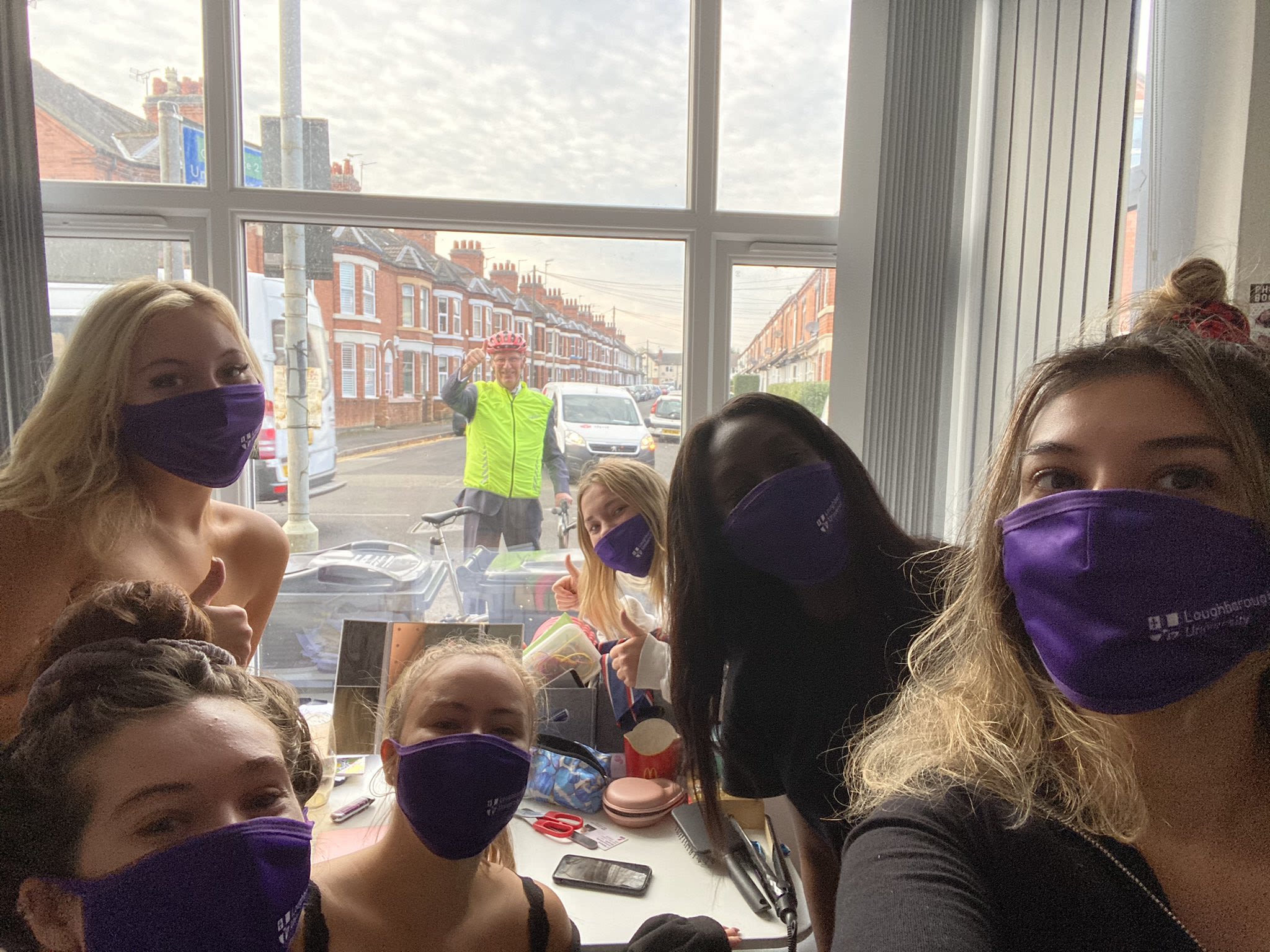 Item 1 of 5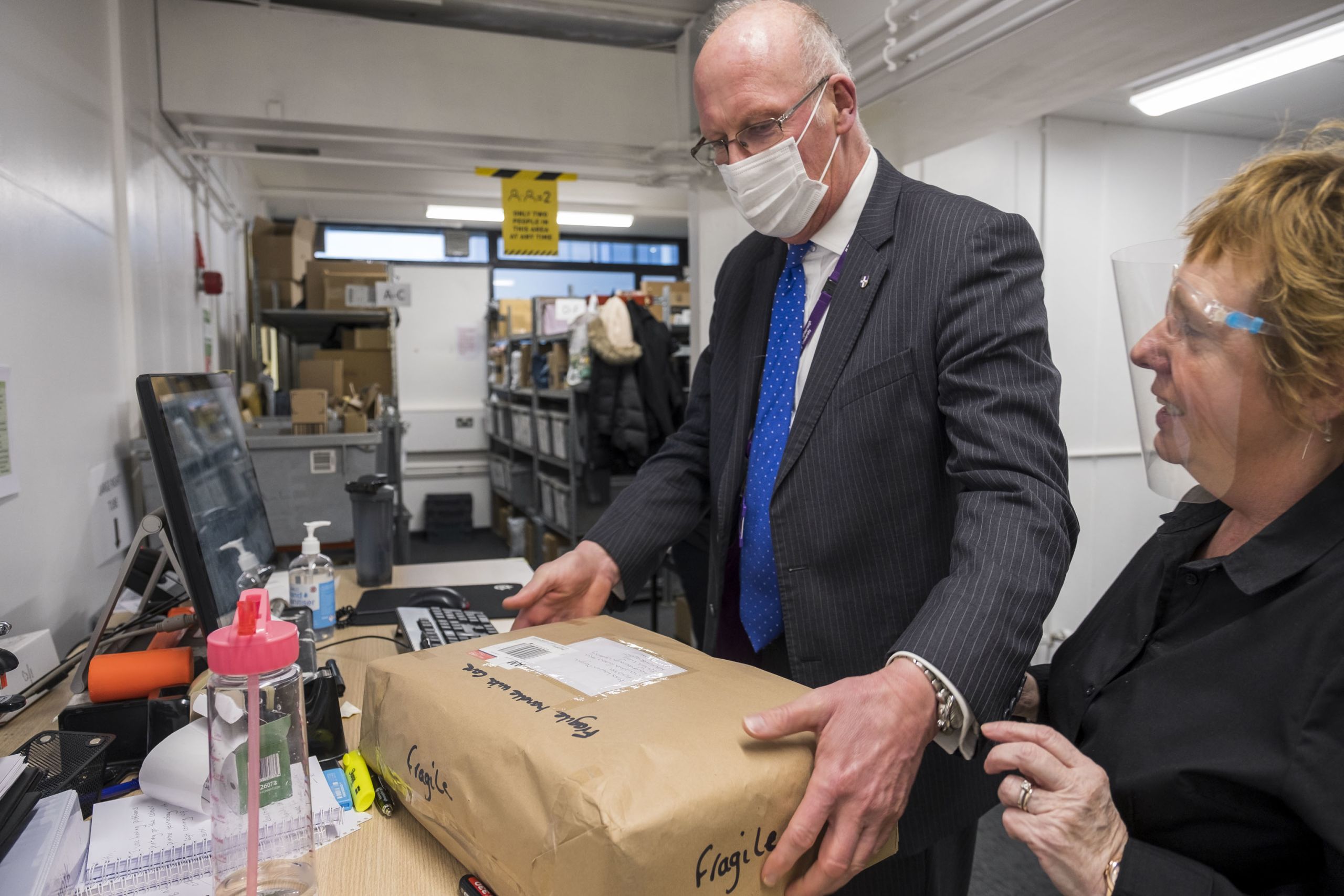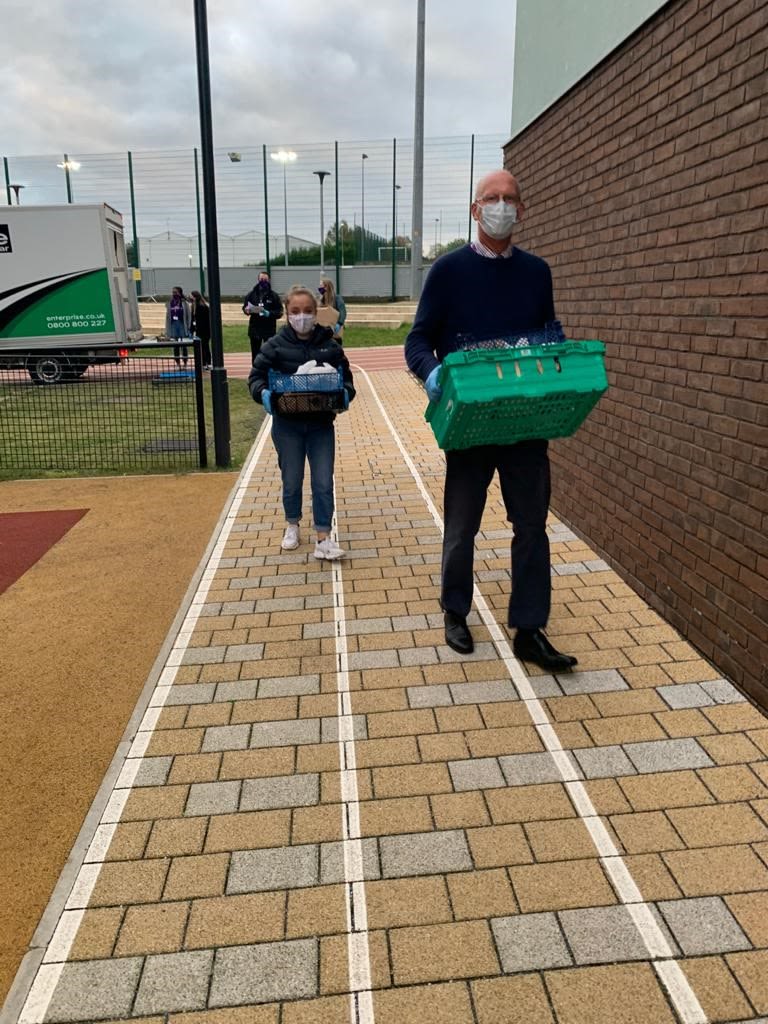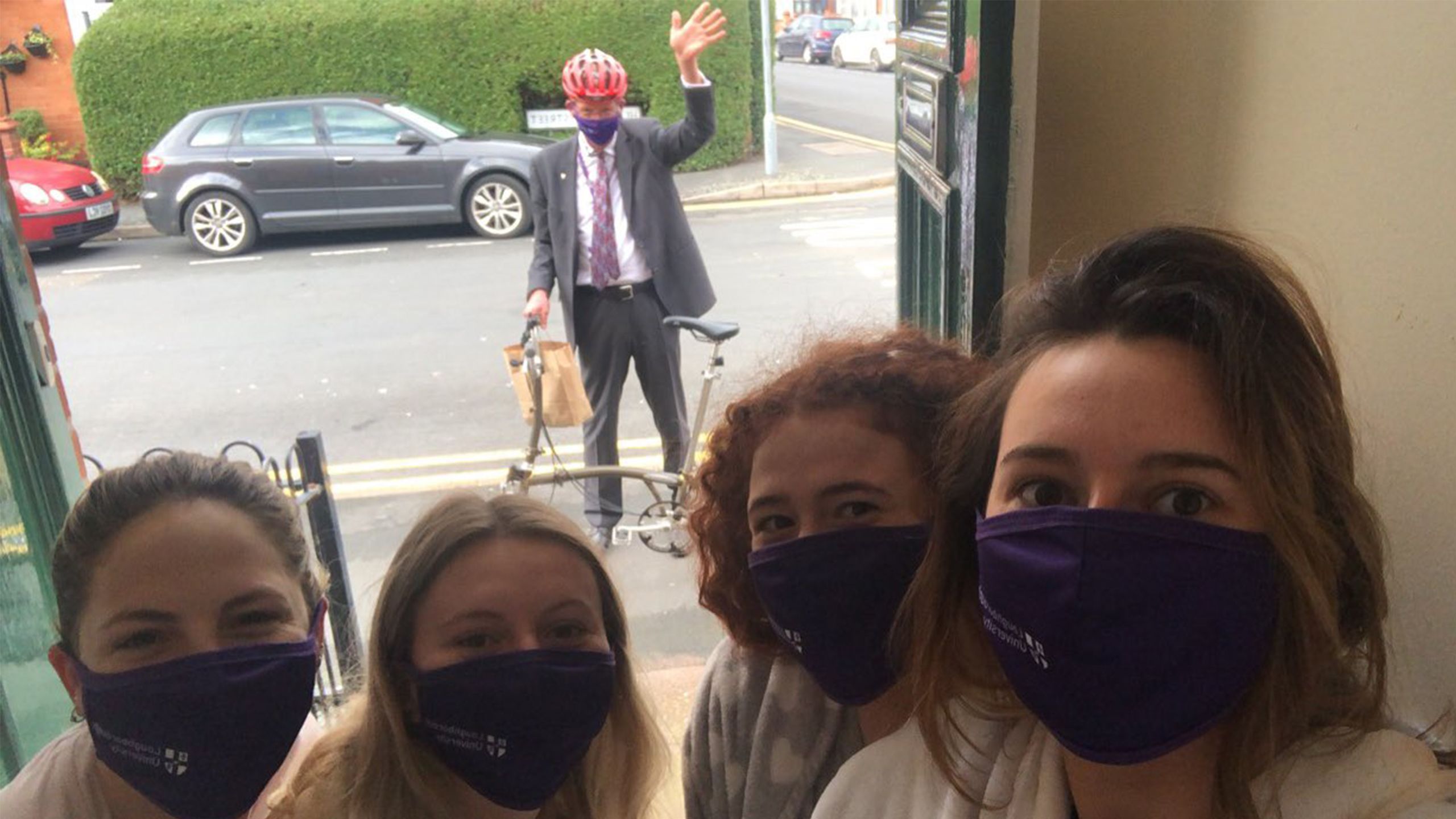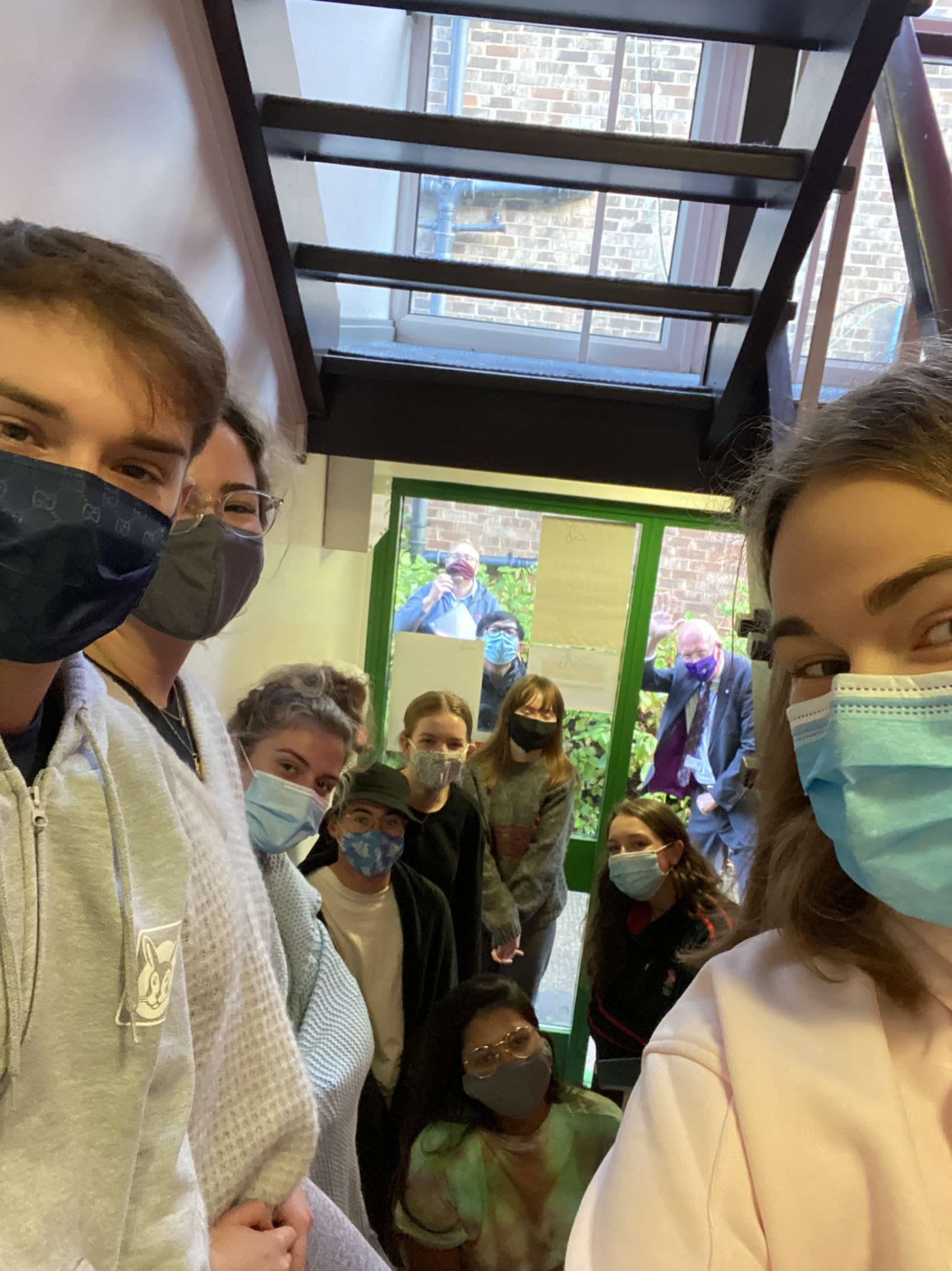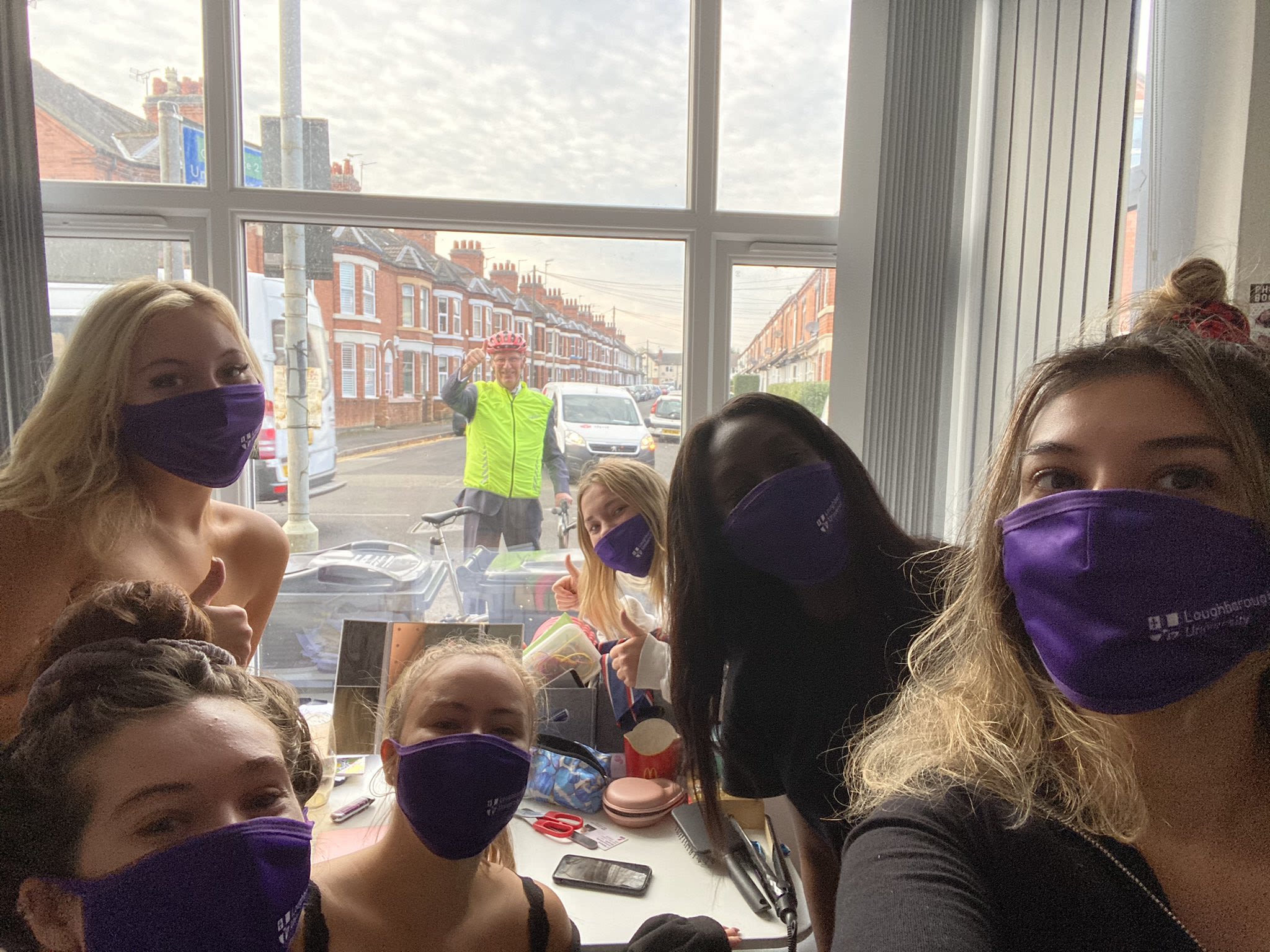 At the end of 2020, some students had to stay on campus for the festive break because they were unable to travel home. Professor Allison spent Christmas Eve, Christmas Day and Boxing Day on campus, hosting a series of COVID secure events for the students, such as a quiz, bingo night, fancy dress competition and Santa's grotto, and served the students their dinner on Christmas Day.
"Christmas campus walk...bumped into #VCBob who had served 350 Christmas meals to students and was delivering presents to self-isolating students. How many Vice-Chancellors can say the same?"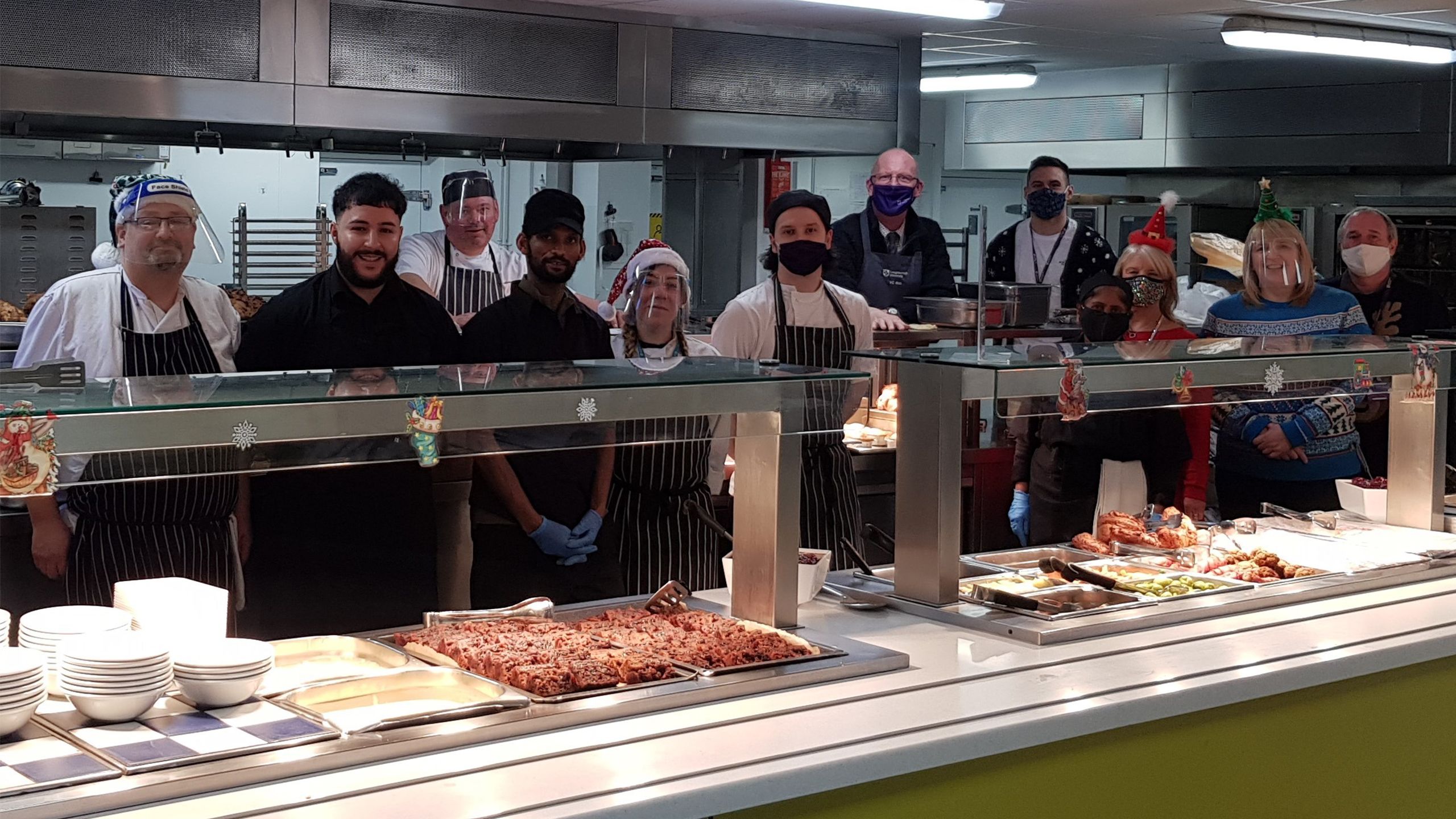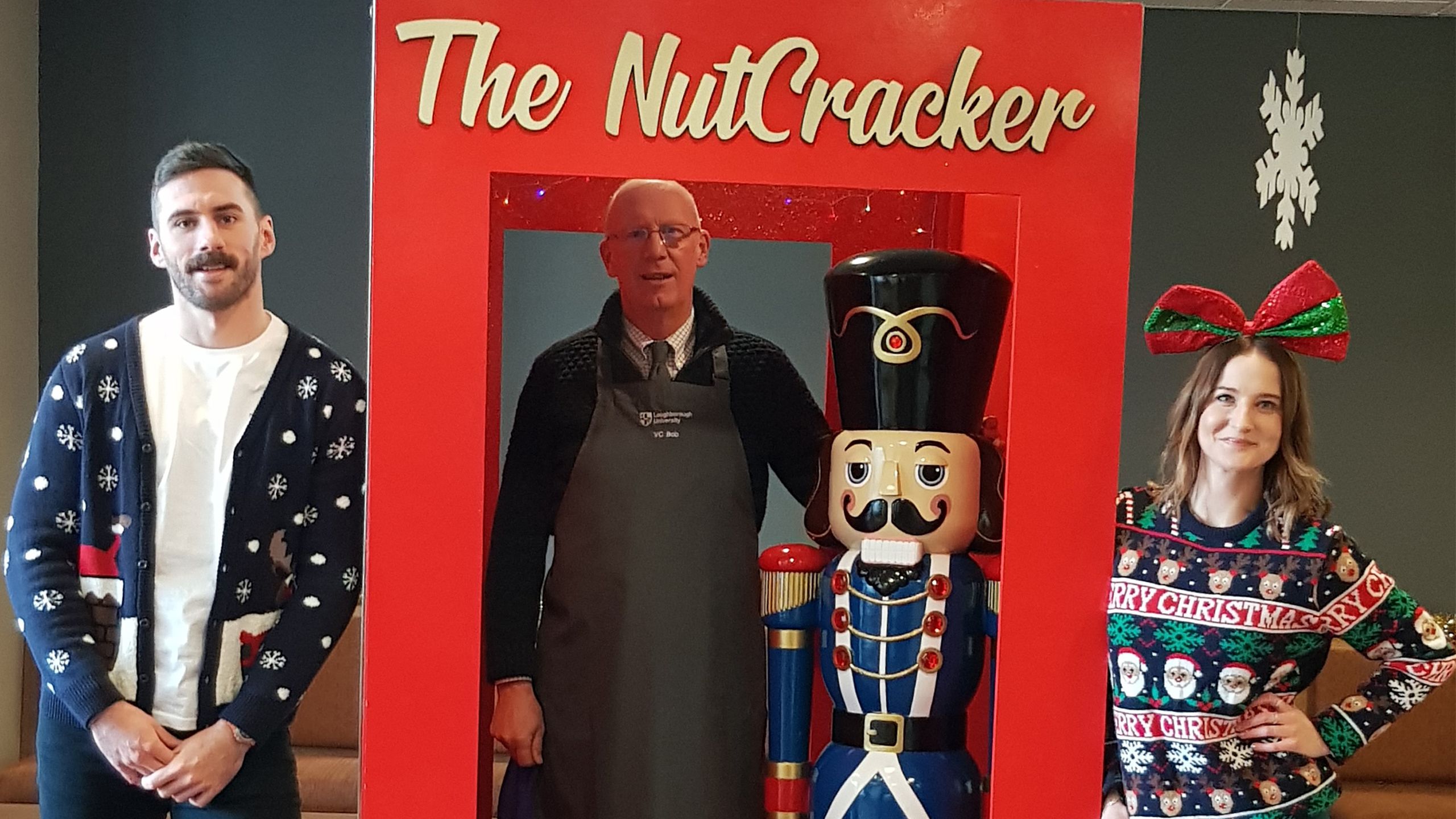 Item 1 of 2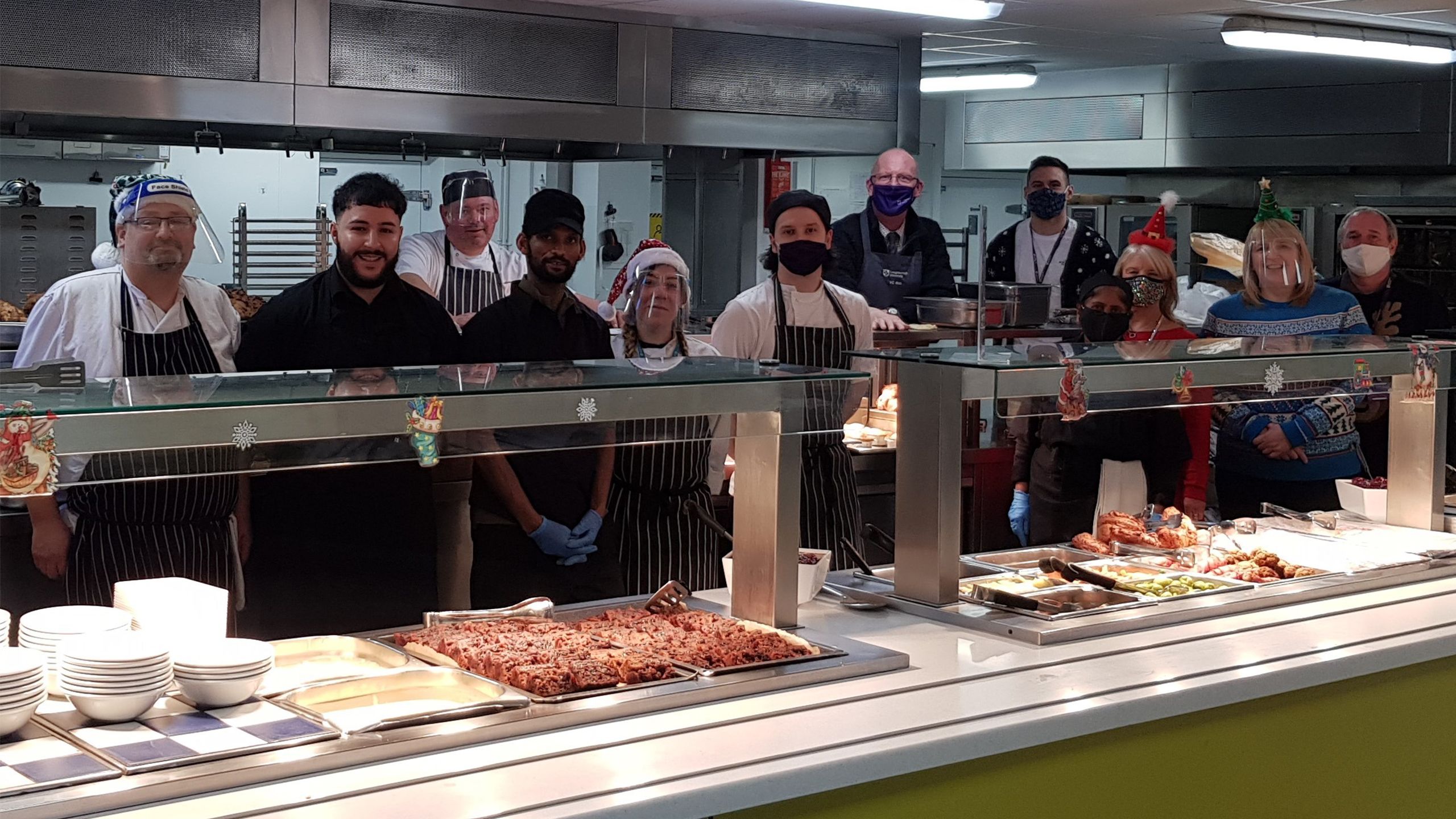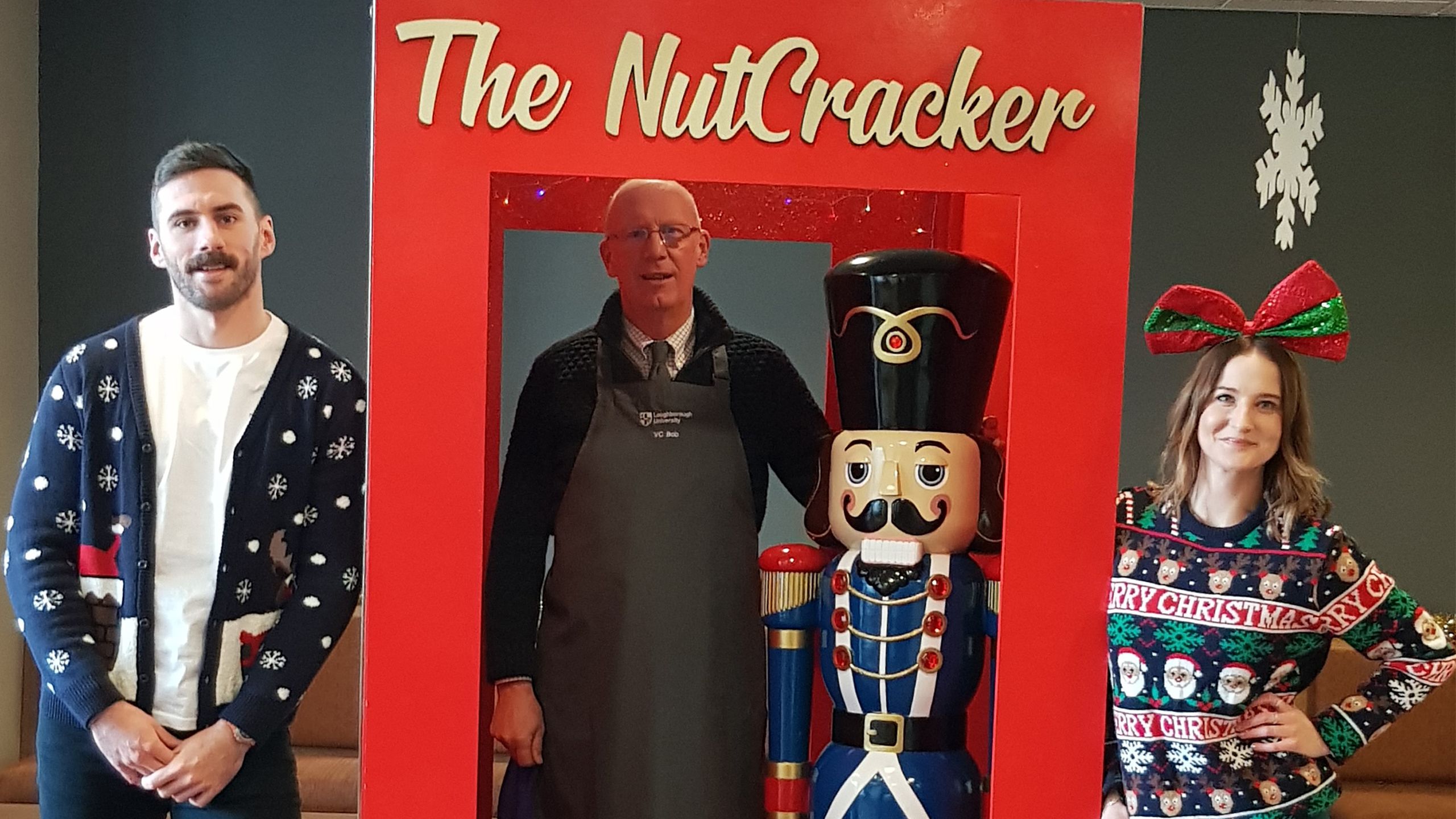 Prior to the pandemic, his support for Loughborough students was just as strong; when he regularly attended events and competitions to show his support.
He didn't just give students his time during the memorable moments either. VC Bob has often caught the Kinch Bus across campus when attending meetings or events, seeing it as an opportunity to catch up with students. He also made a habit of venturing up to the halls of residence once a week for a catch up over breakfast.
VC Bob has always cared about the student community of Loughborough, and very often it has been his actions that have spoken louder than any words ever could. For example, he has always made time to visit or call students that have found themselves in vulnerable situations, such as in hospital.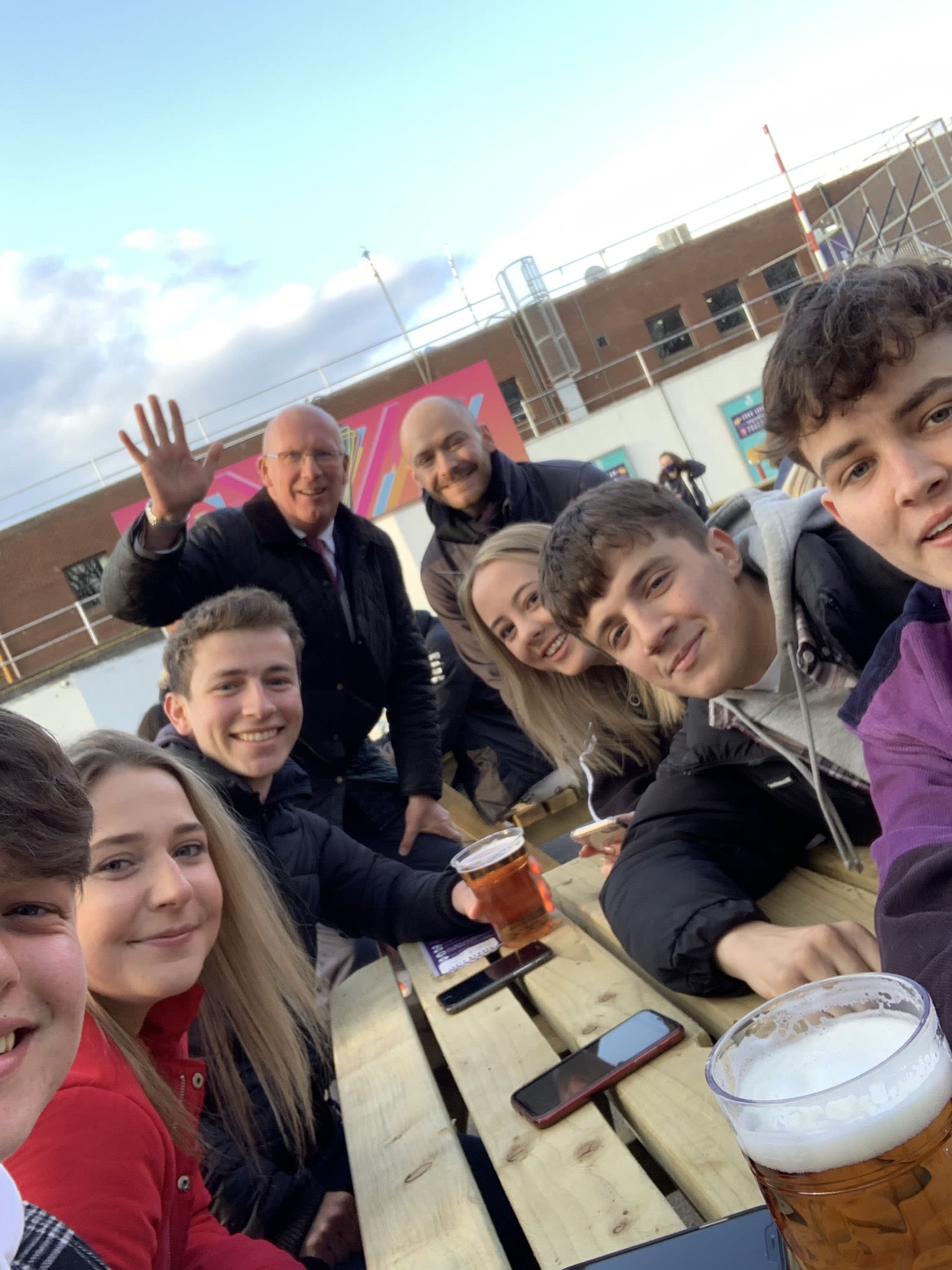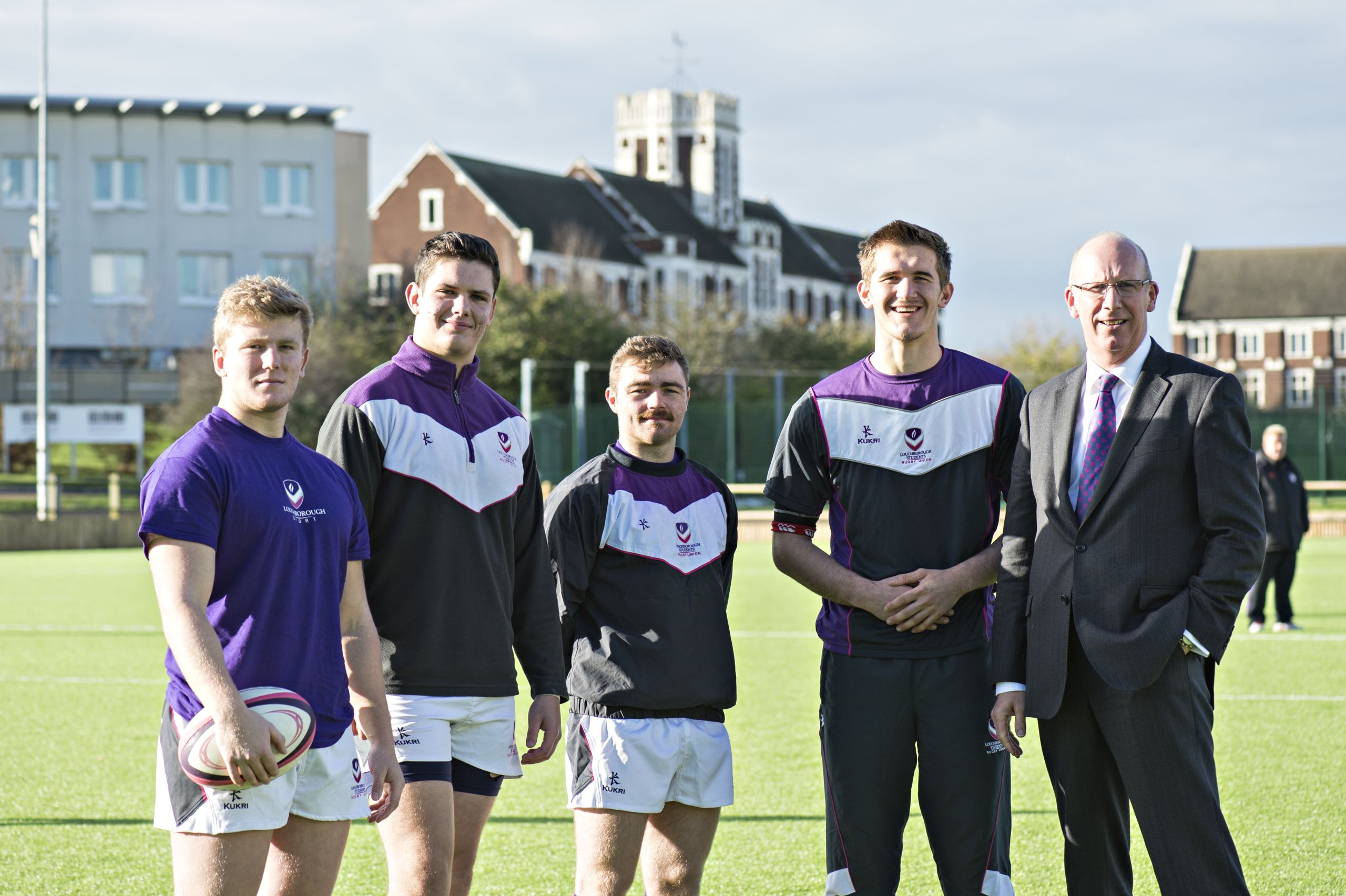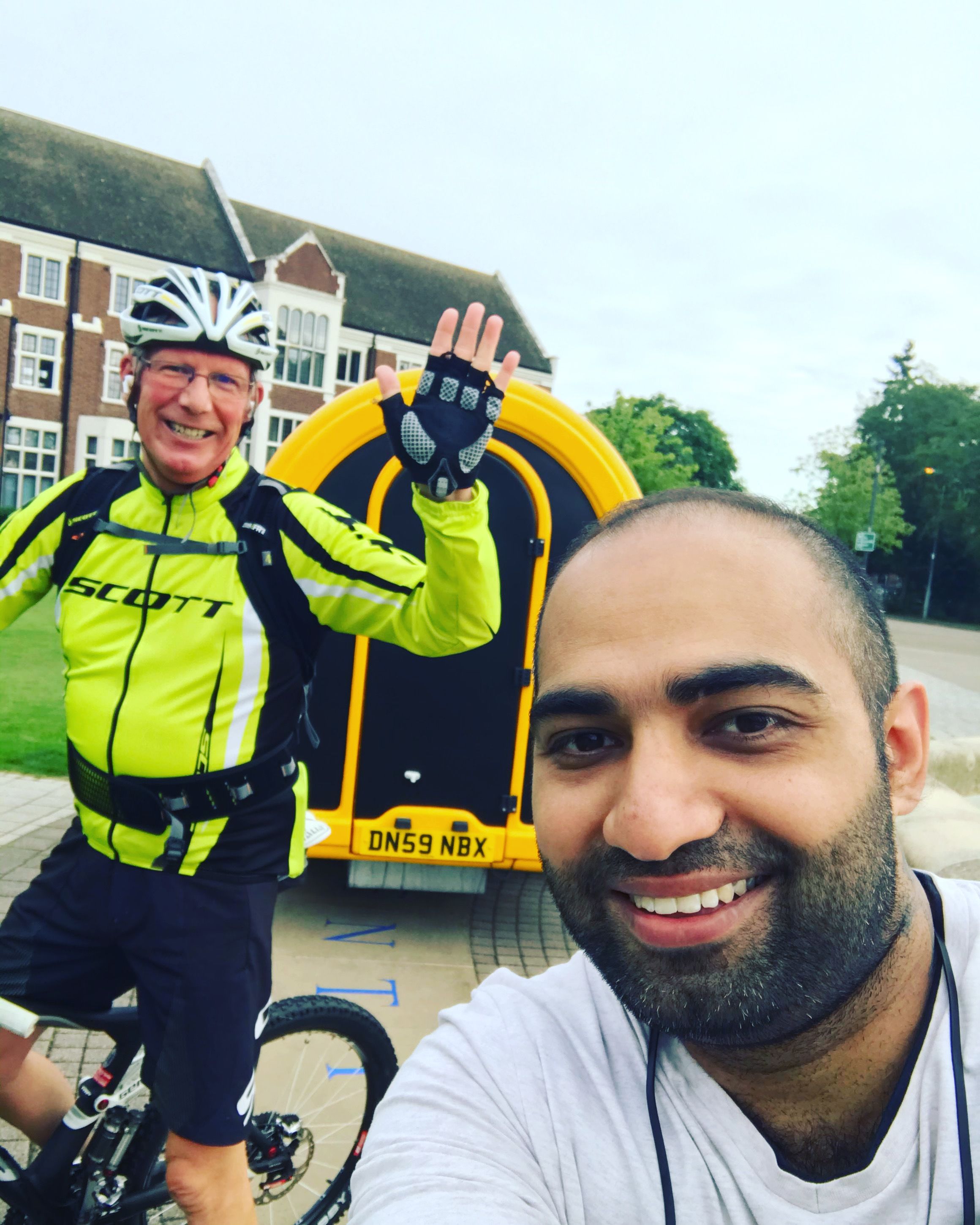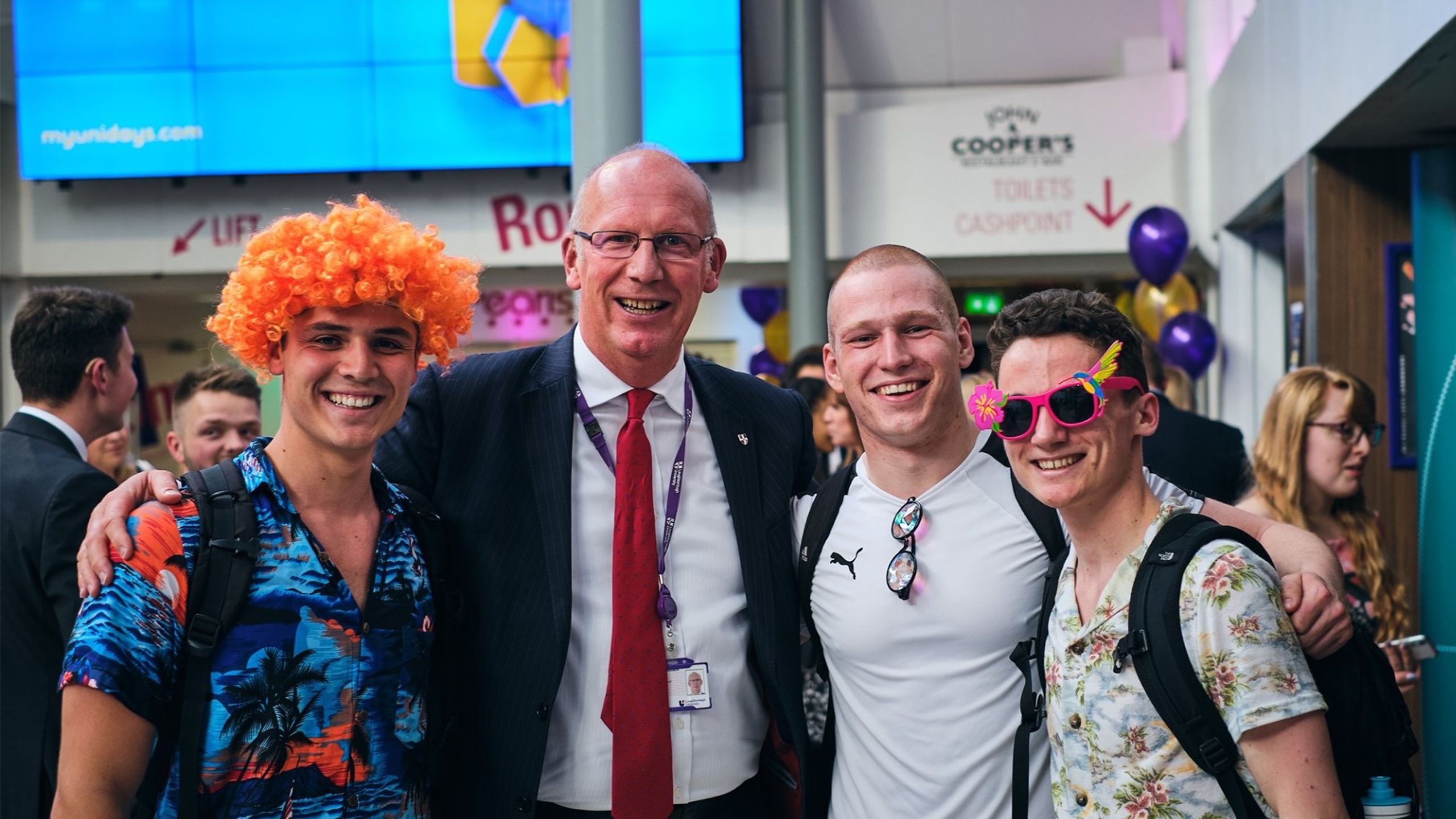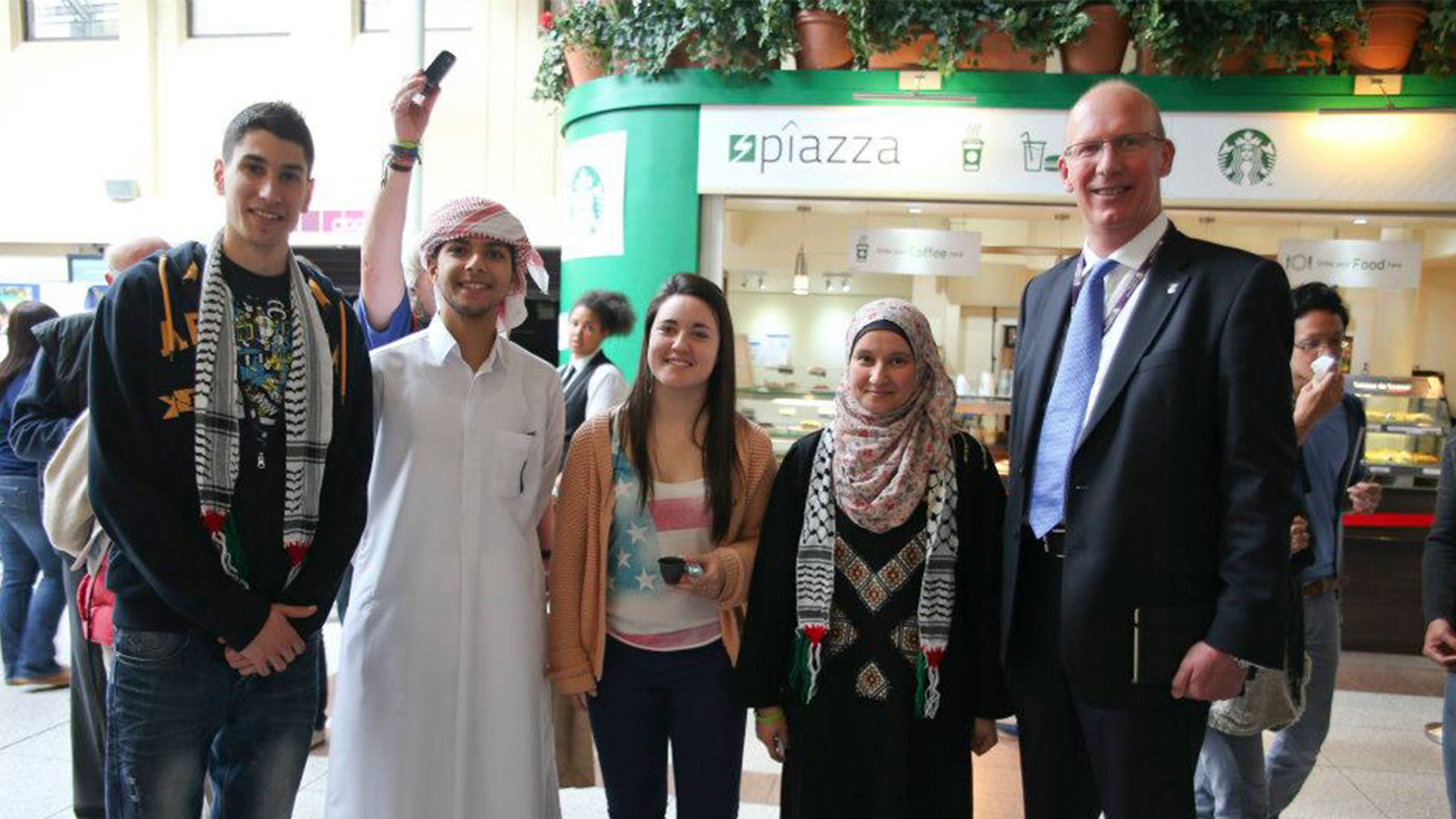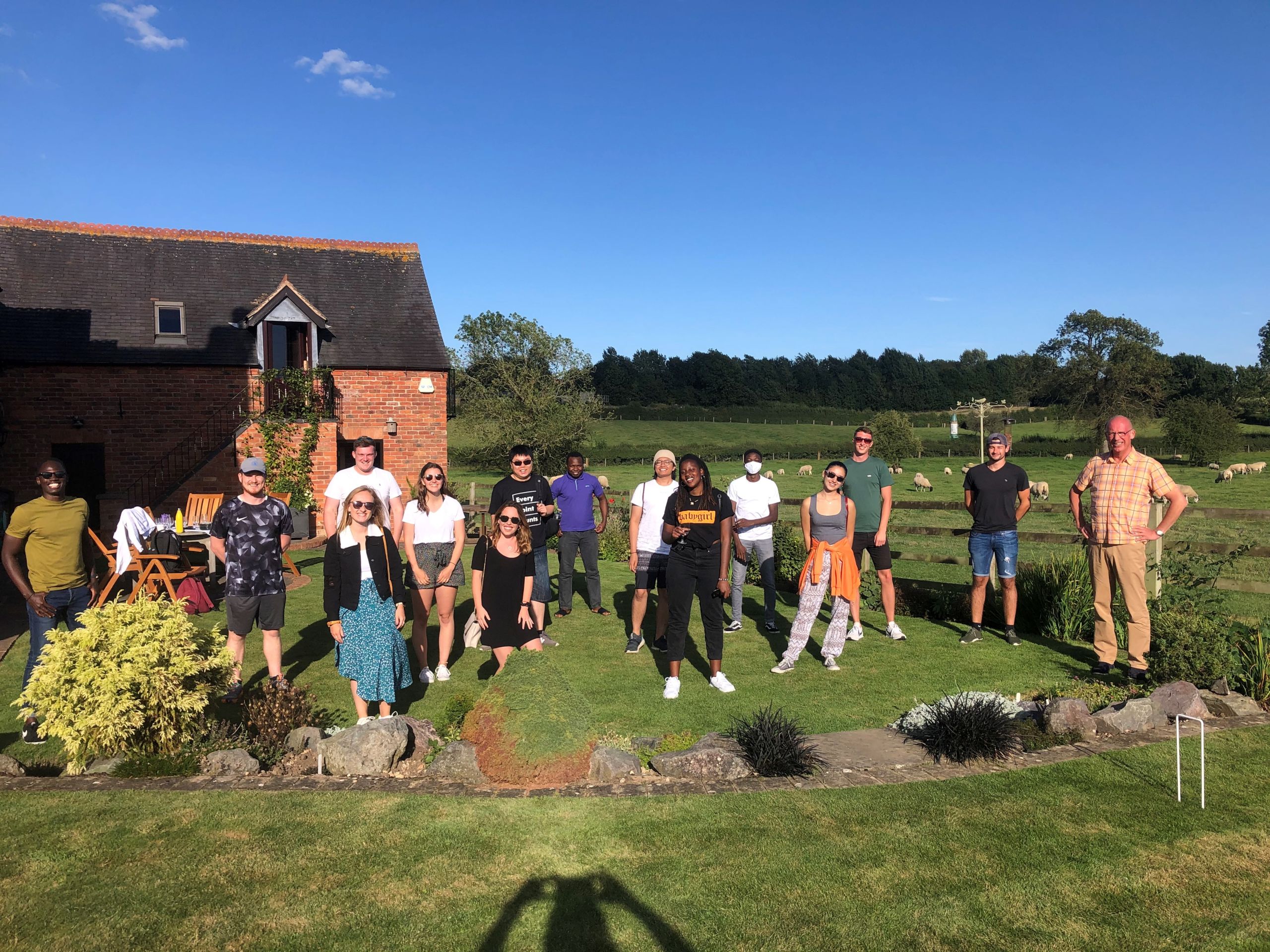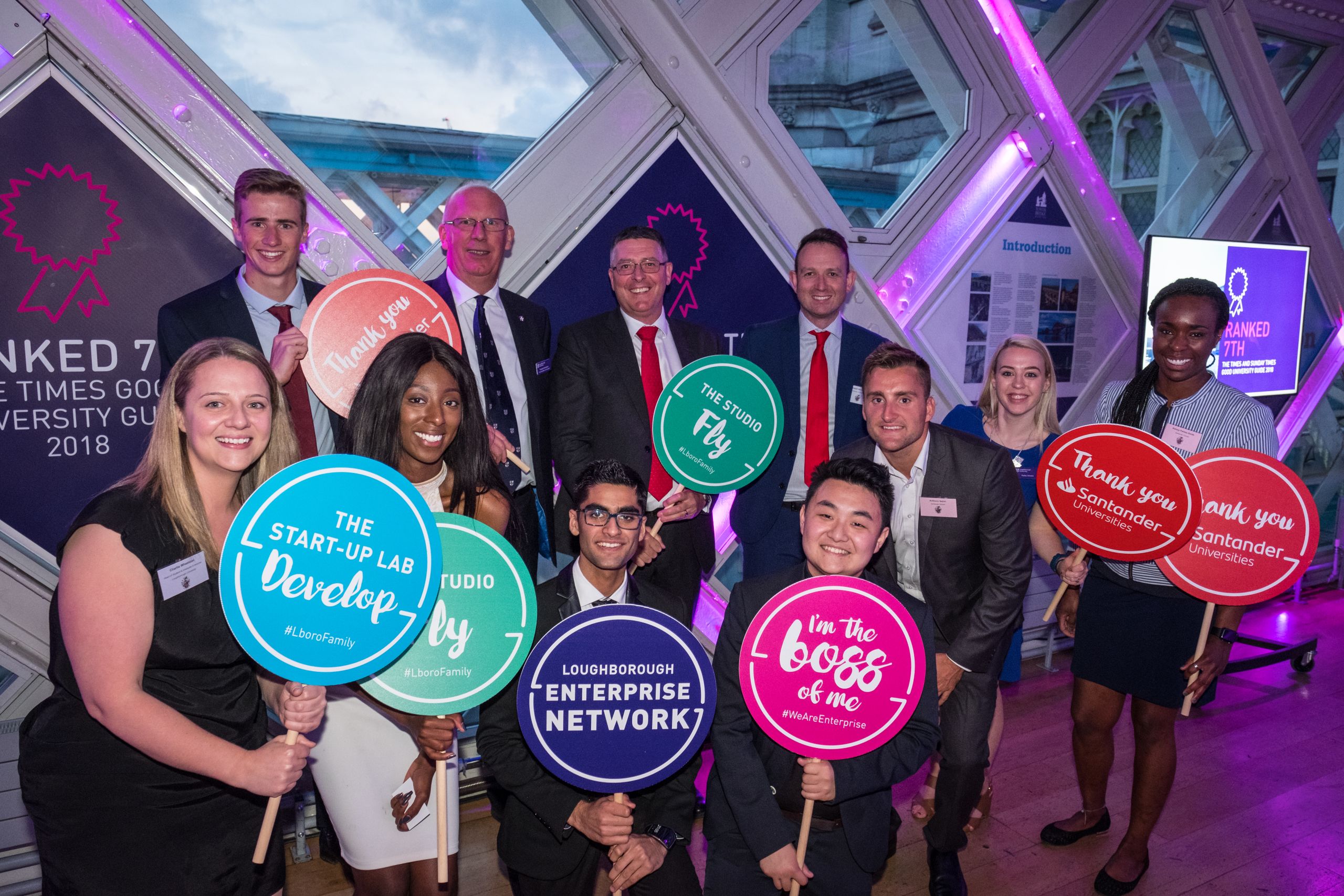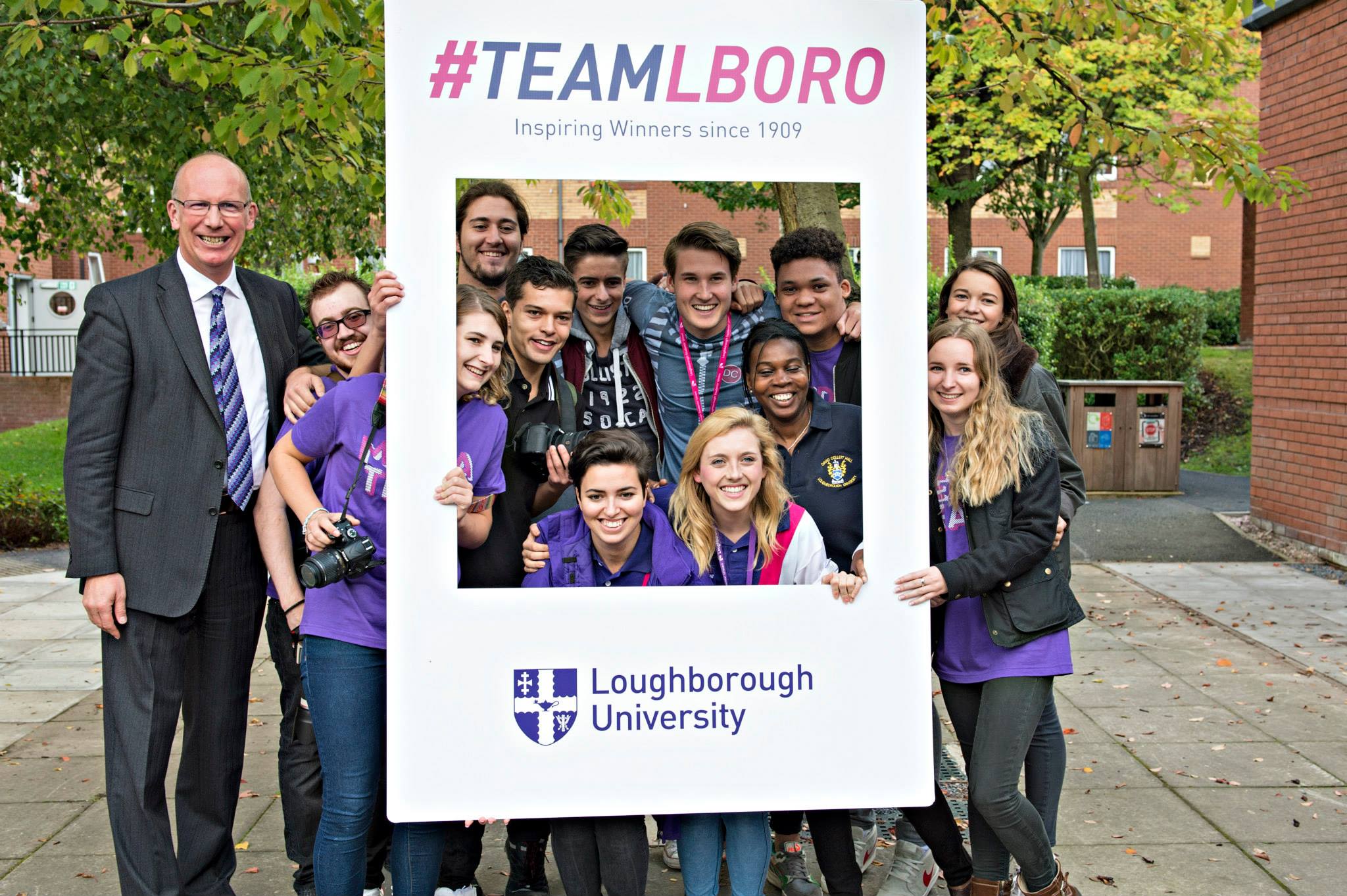 Item 1 of 8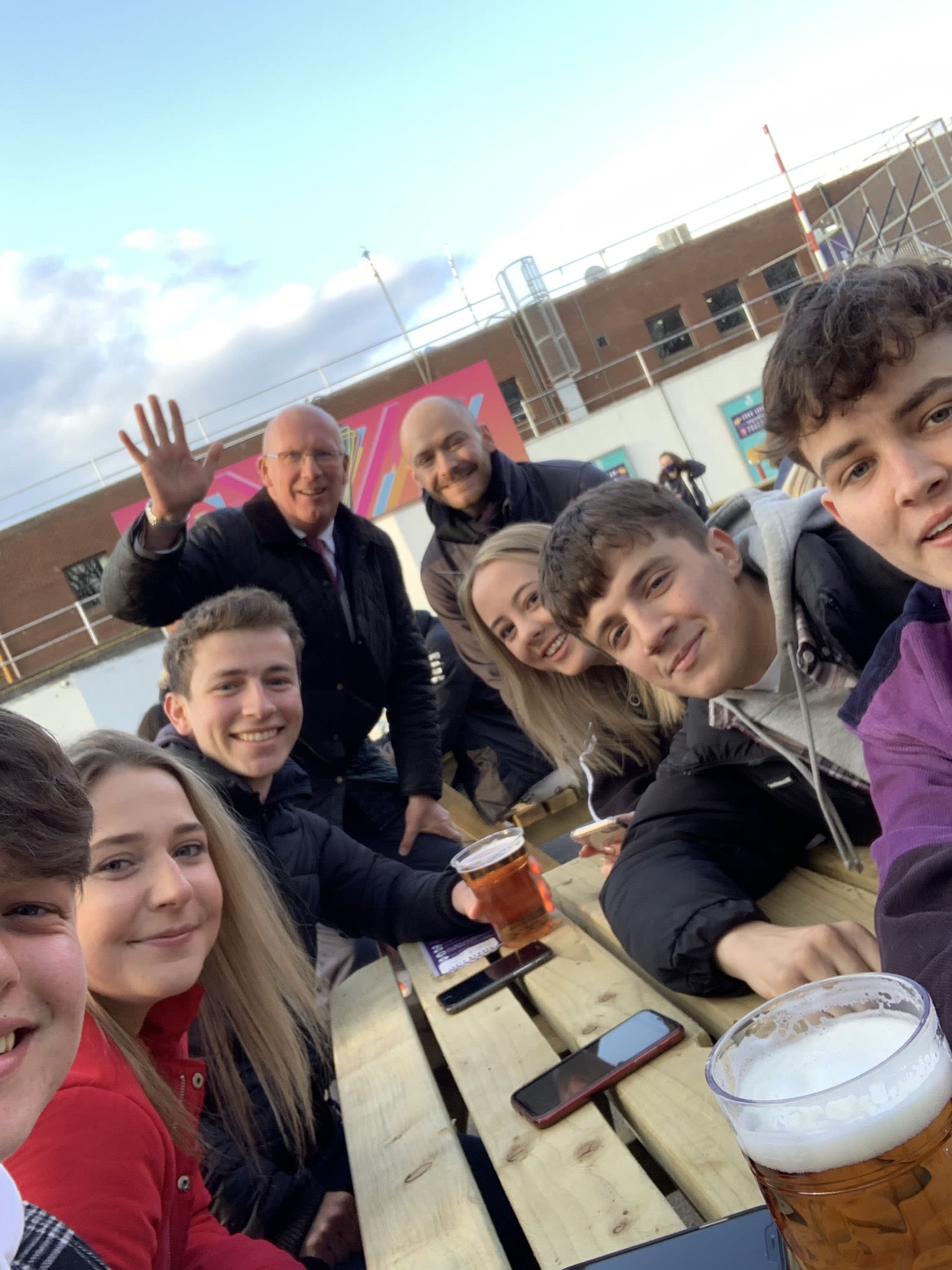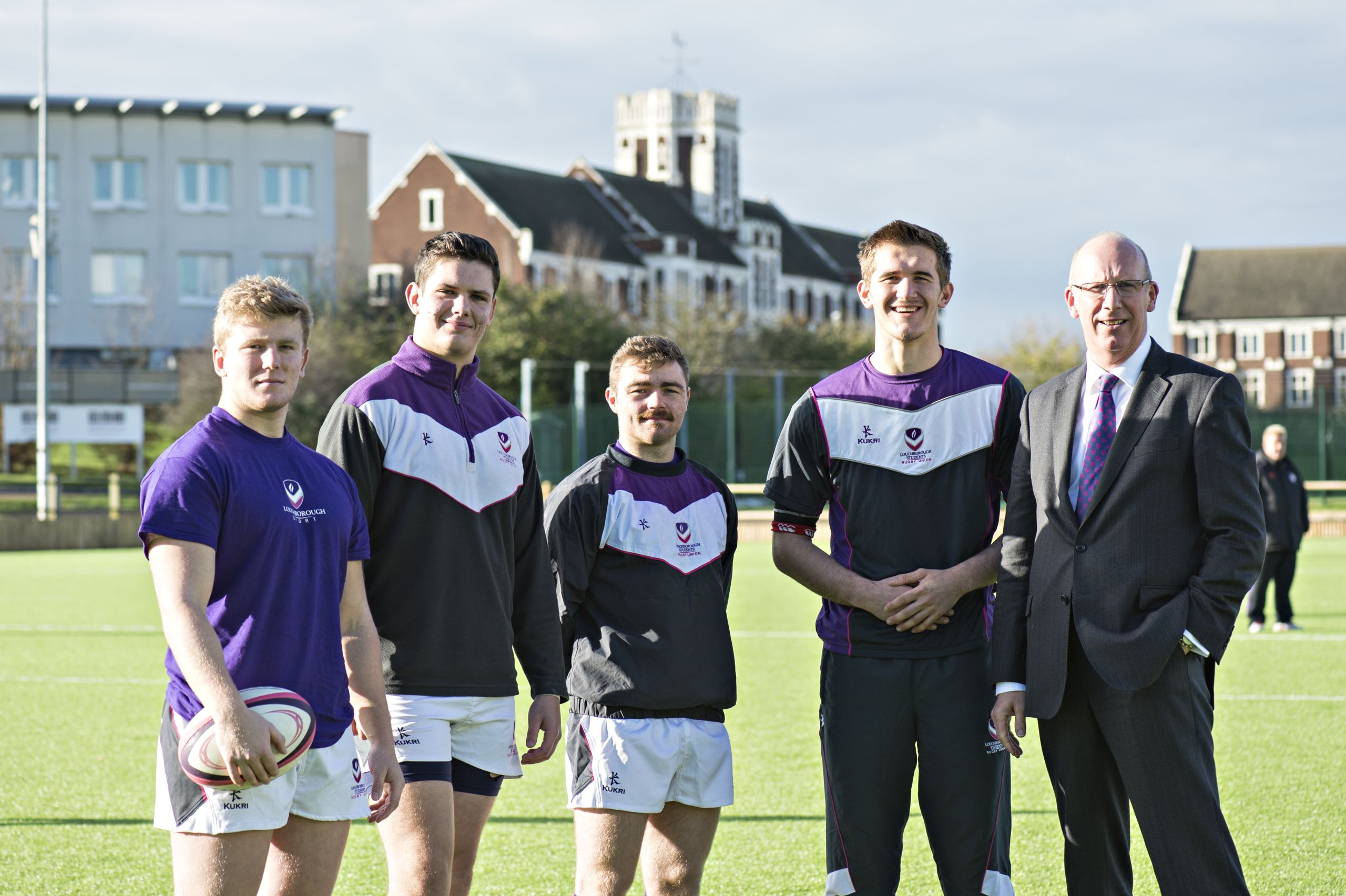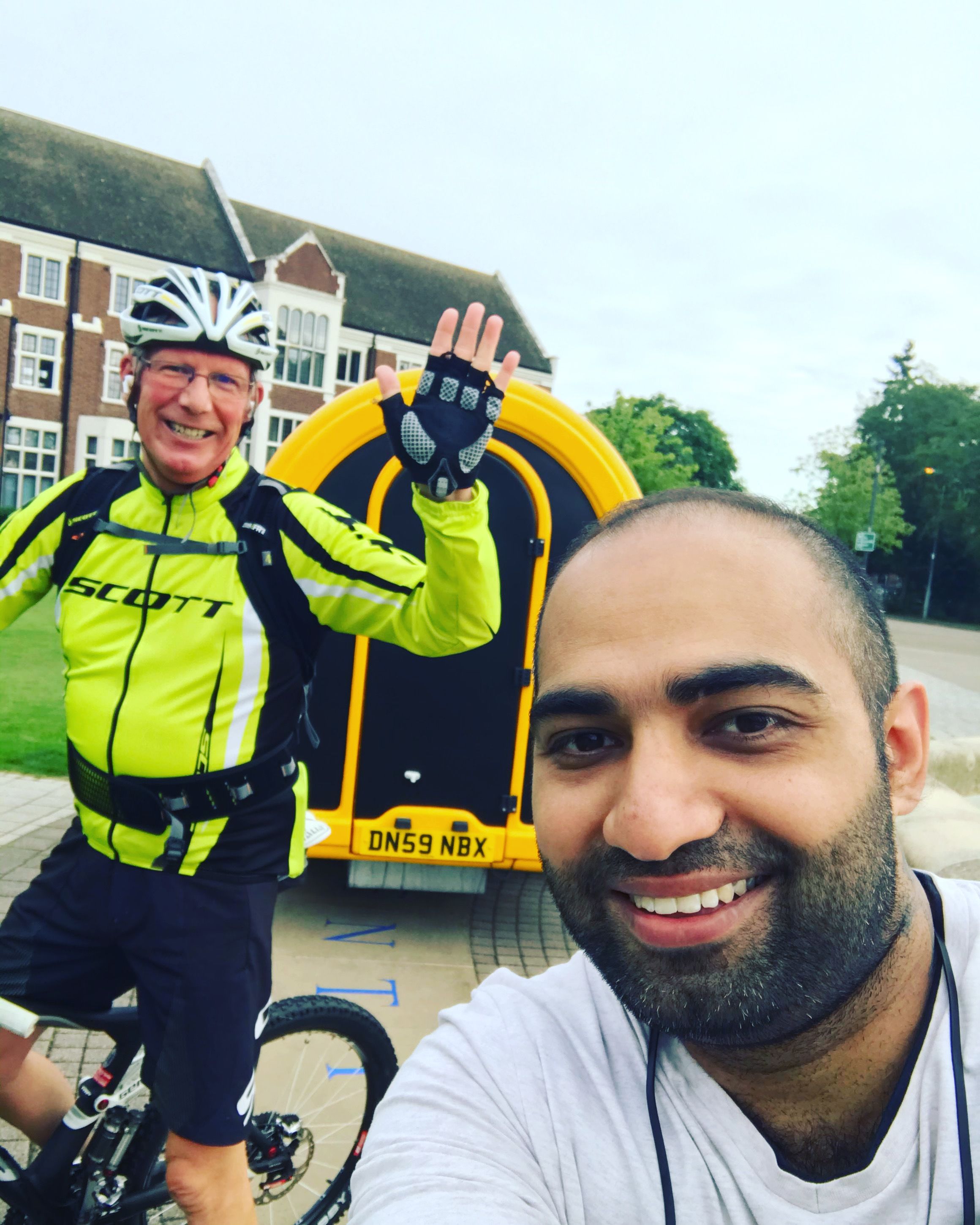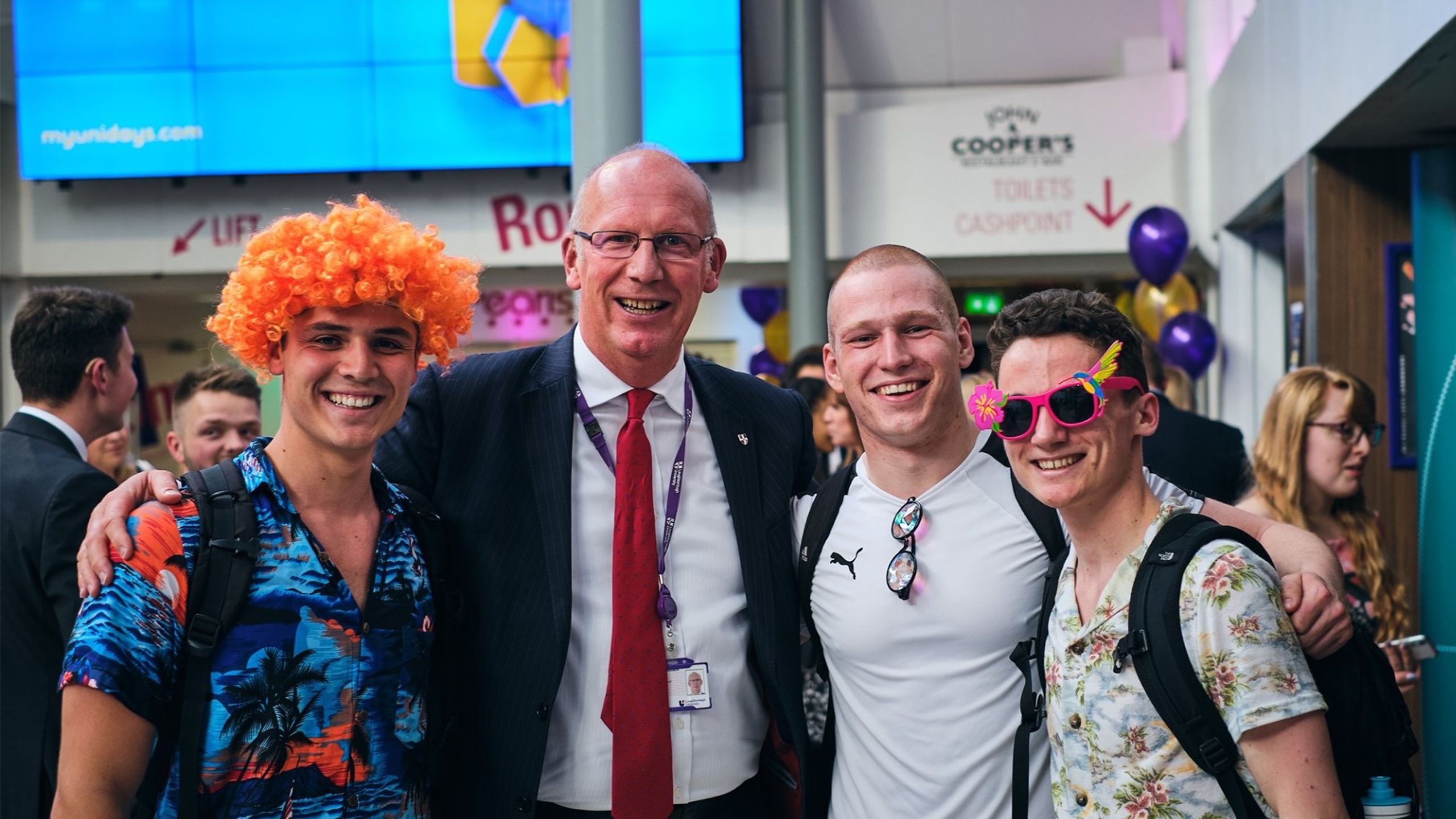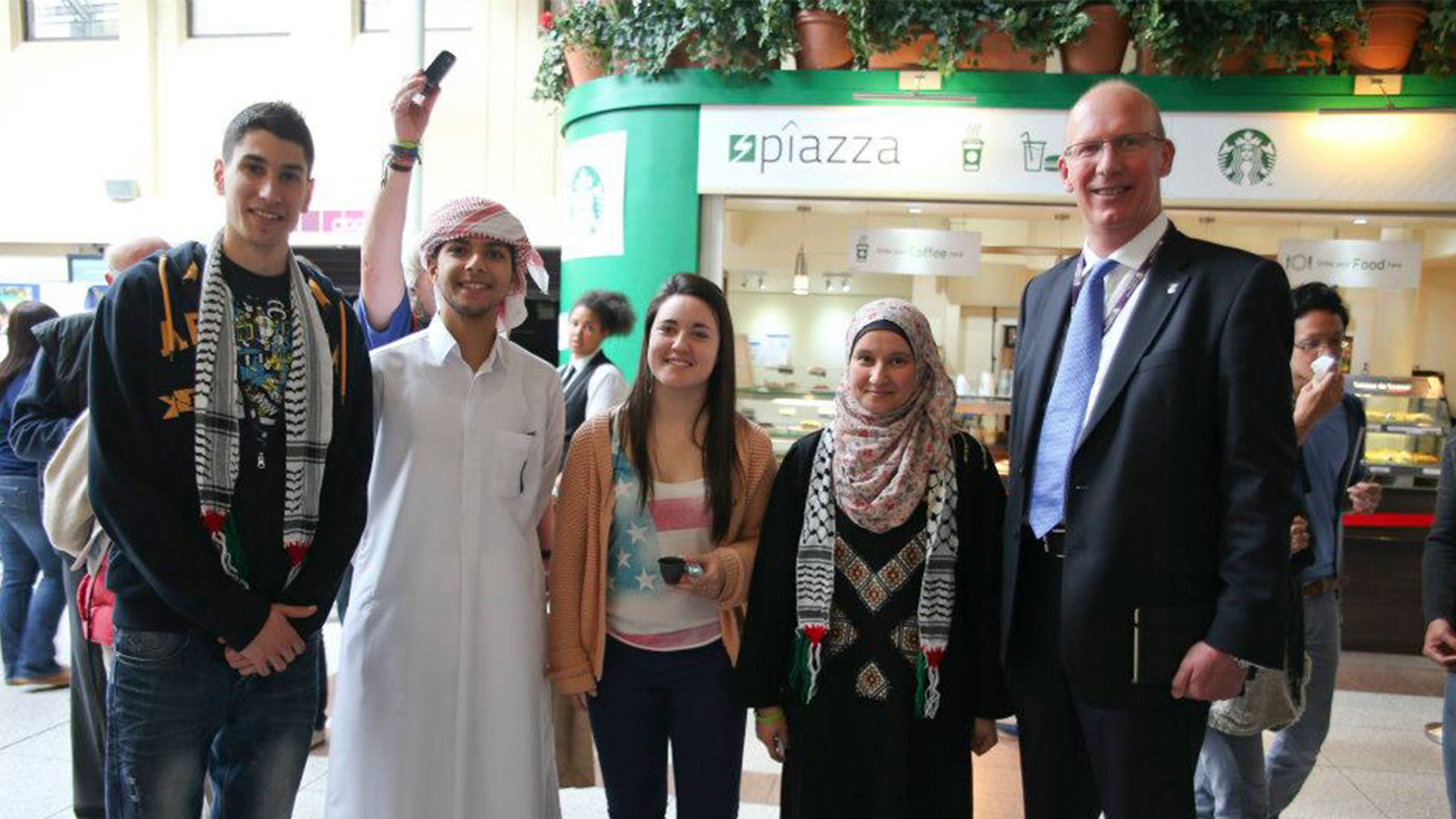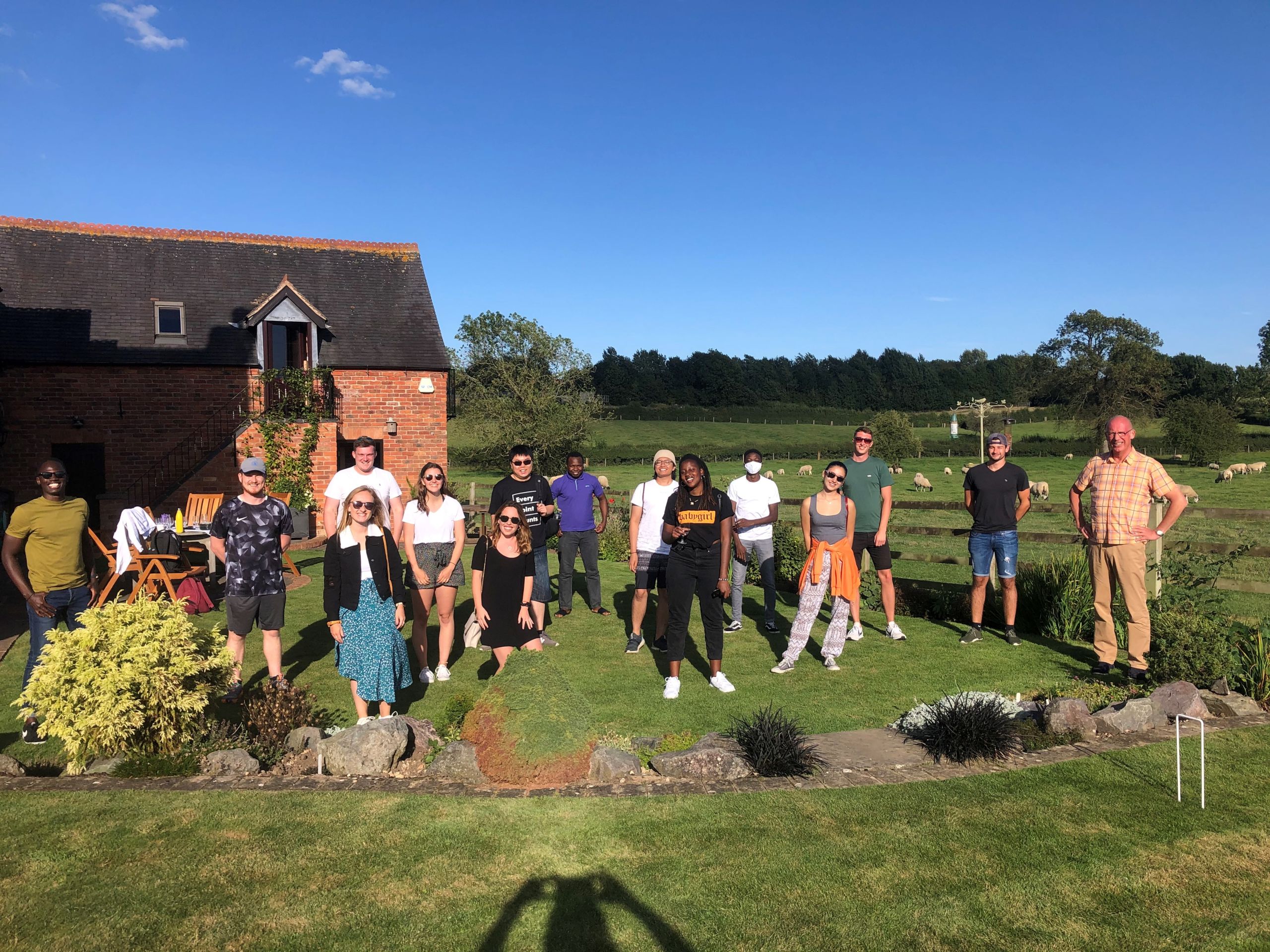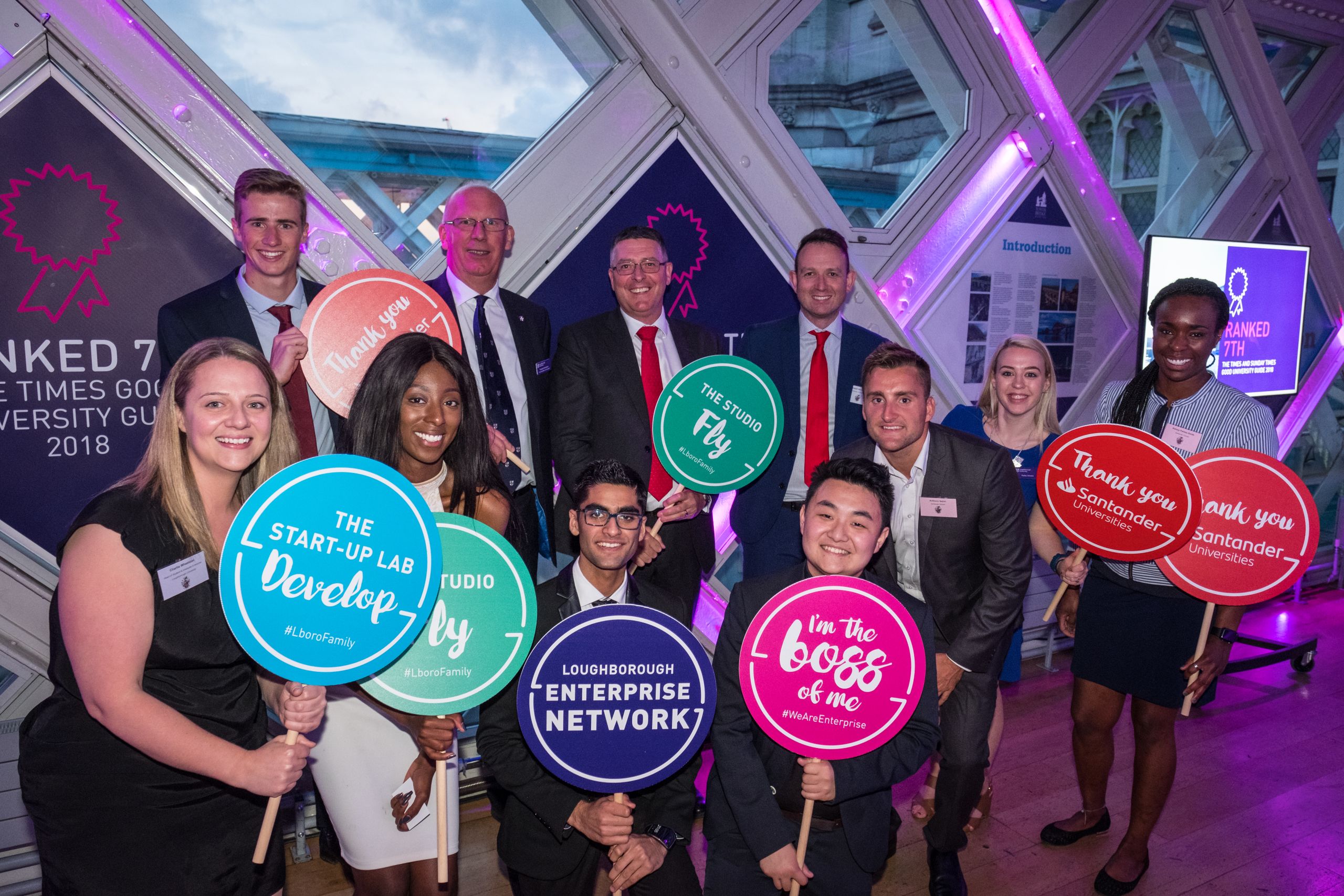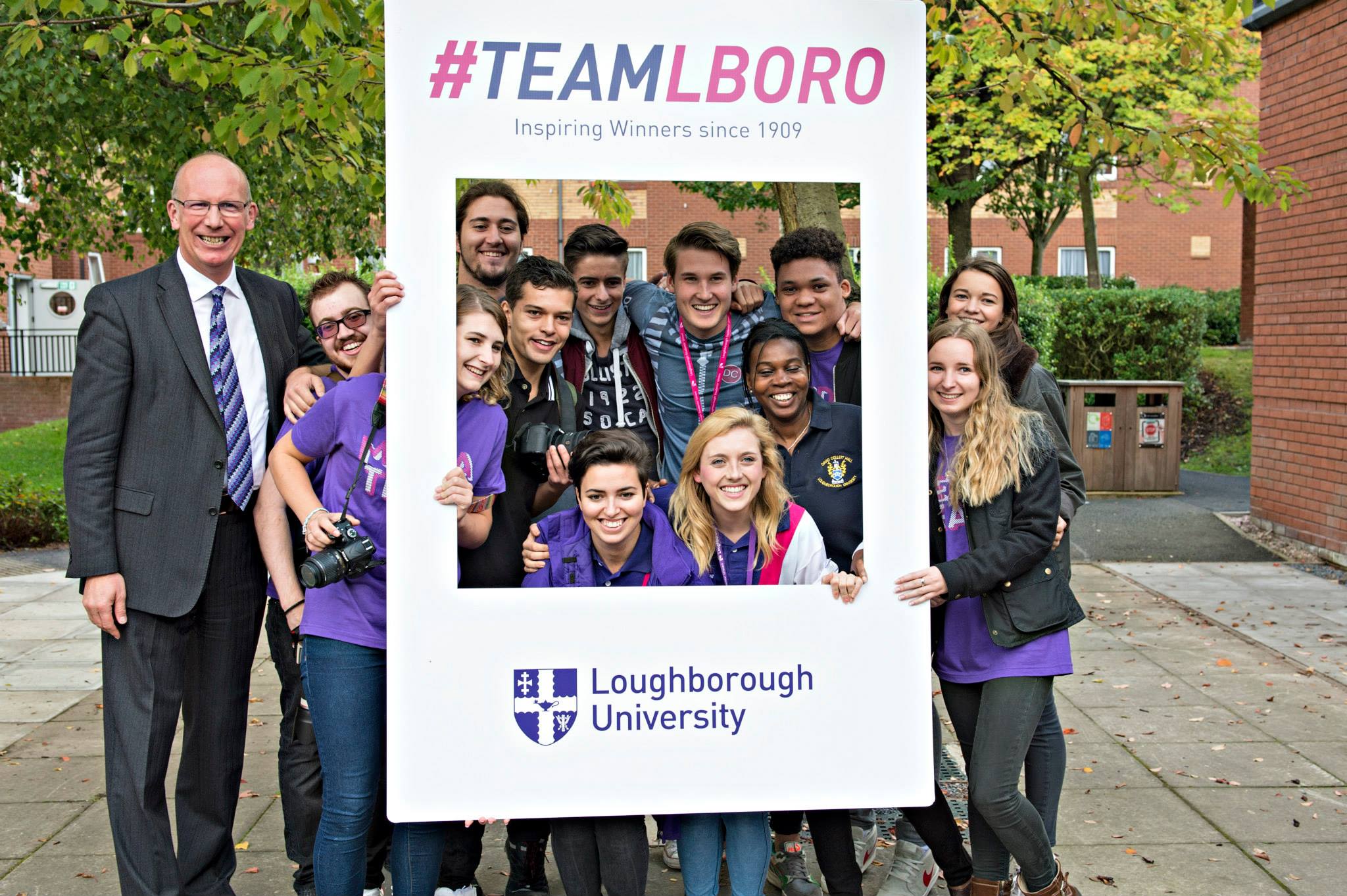 Often, students are aware of VC Bob before they even start at Loughborough. He delivers talks at open days to prospective students and their parents and would then be seen out and about during the events, speaking directly to the students and their parents – showing an active interest in their plans for the future and how Loughborough might be a part of those plans.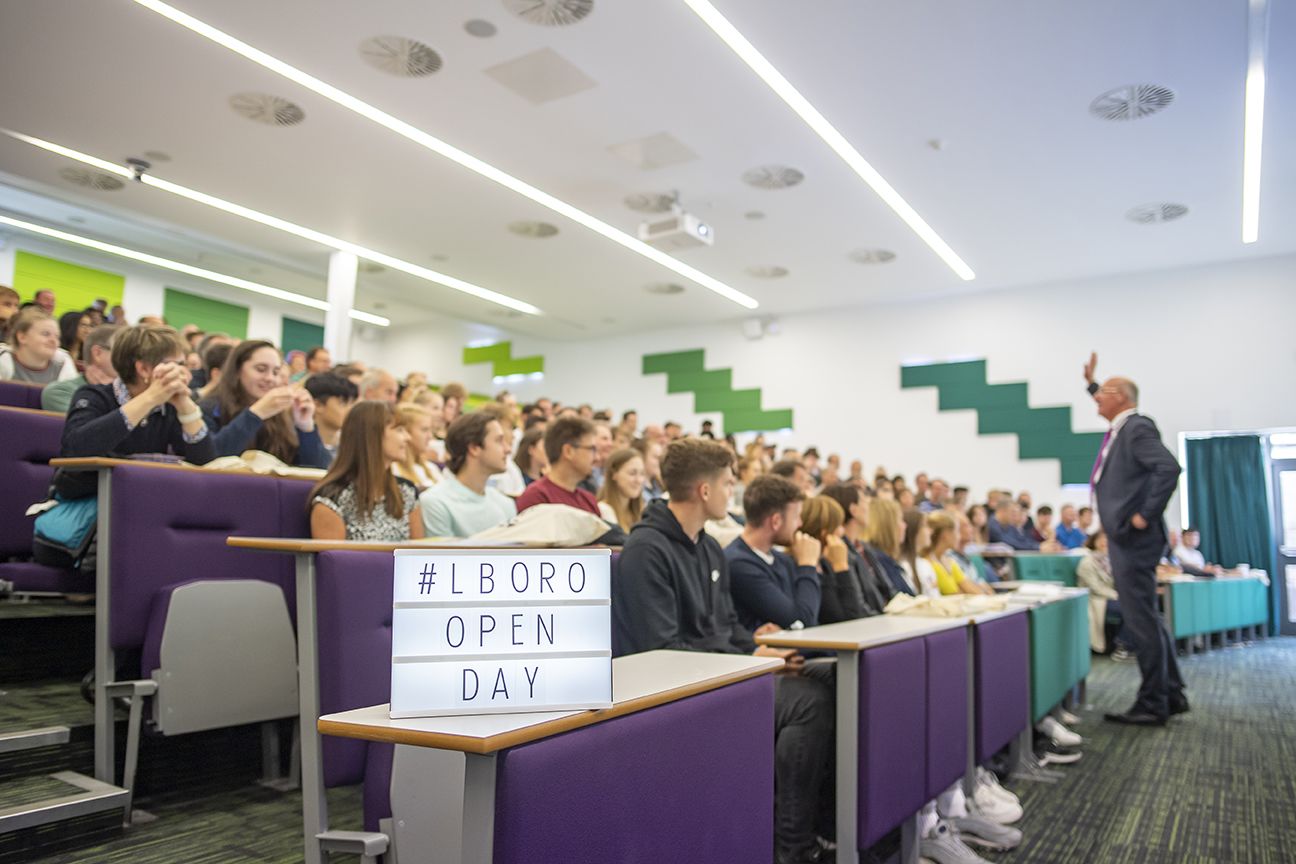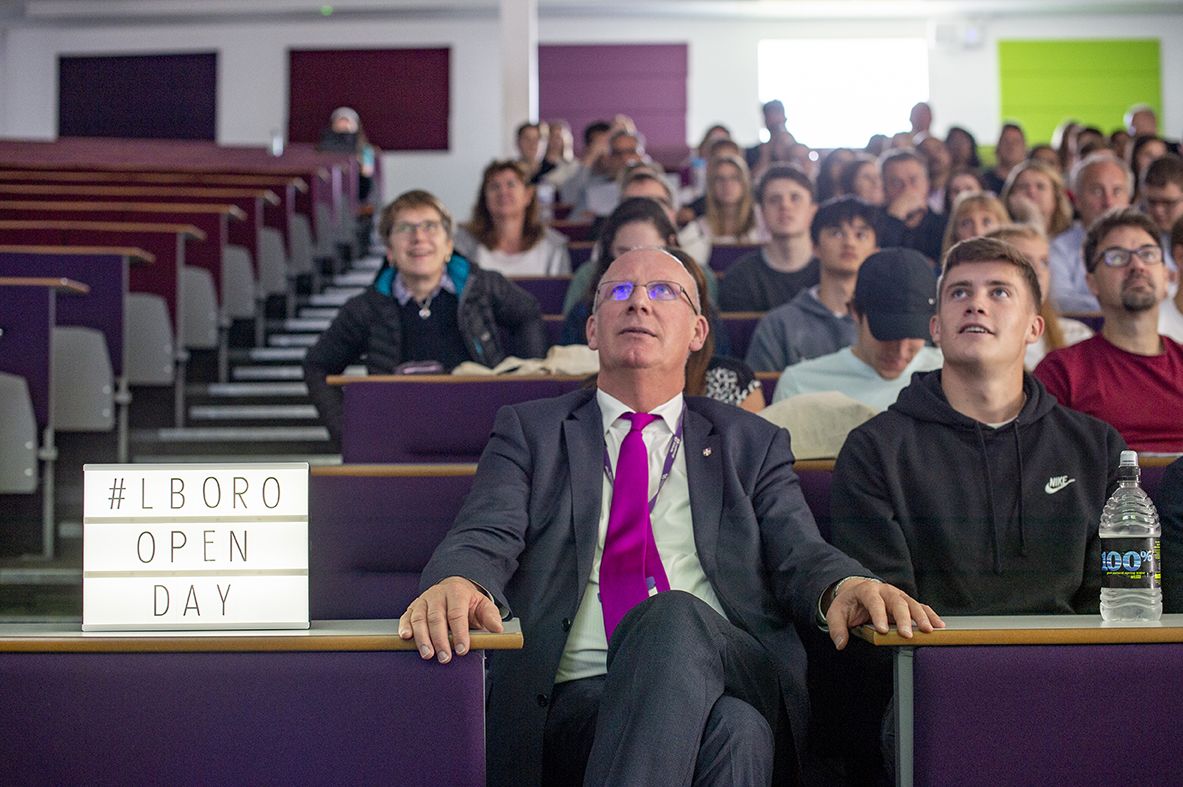 Item 1 of 2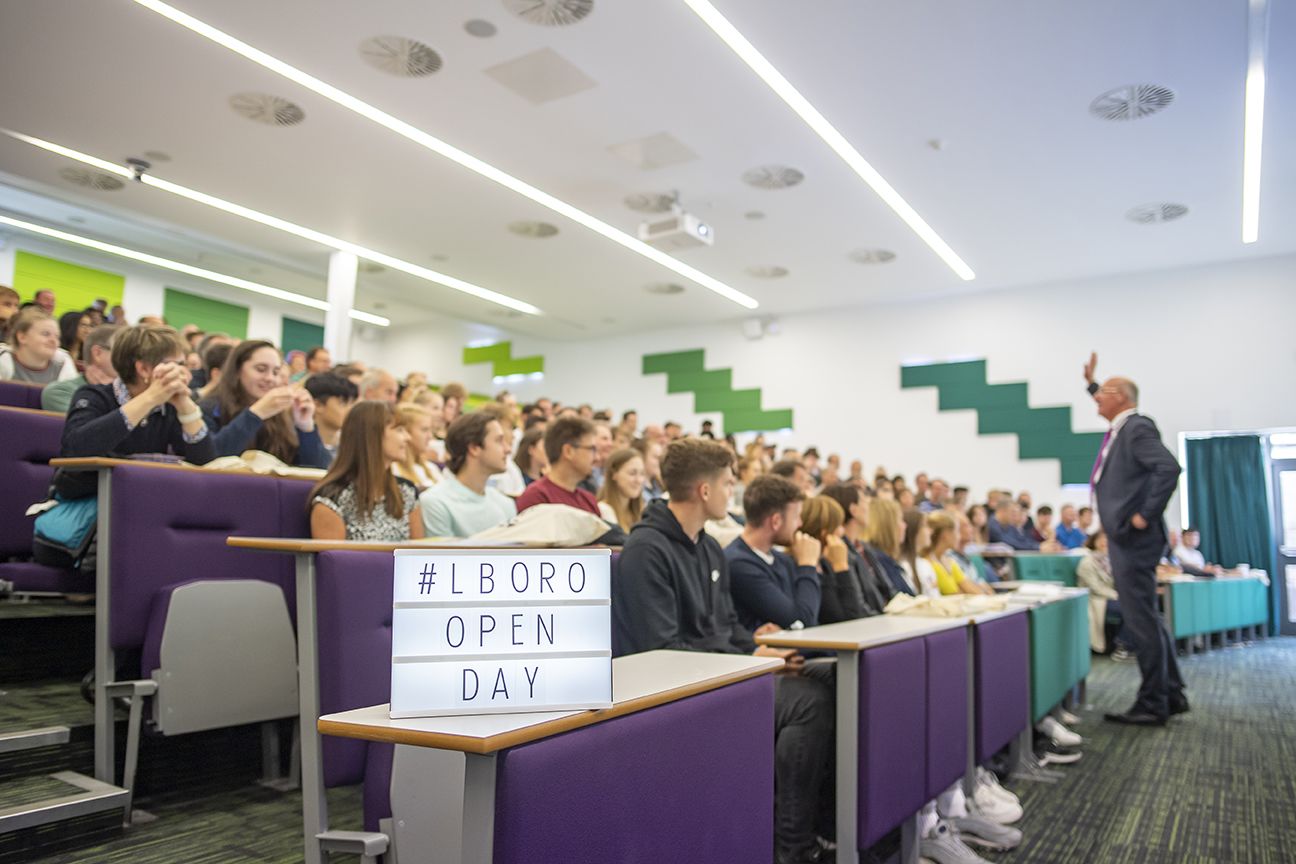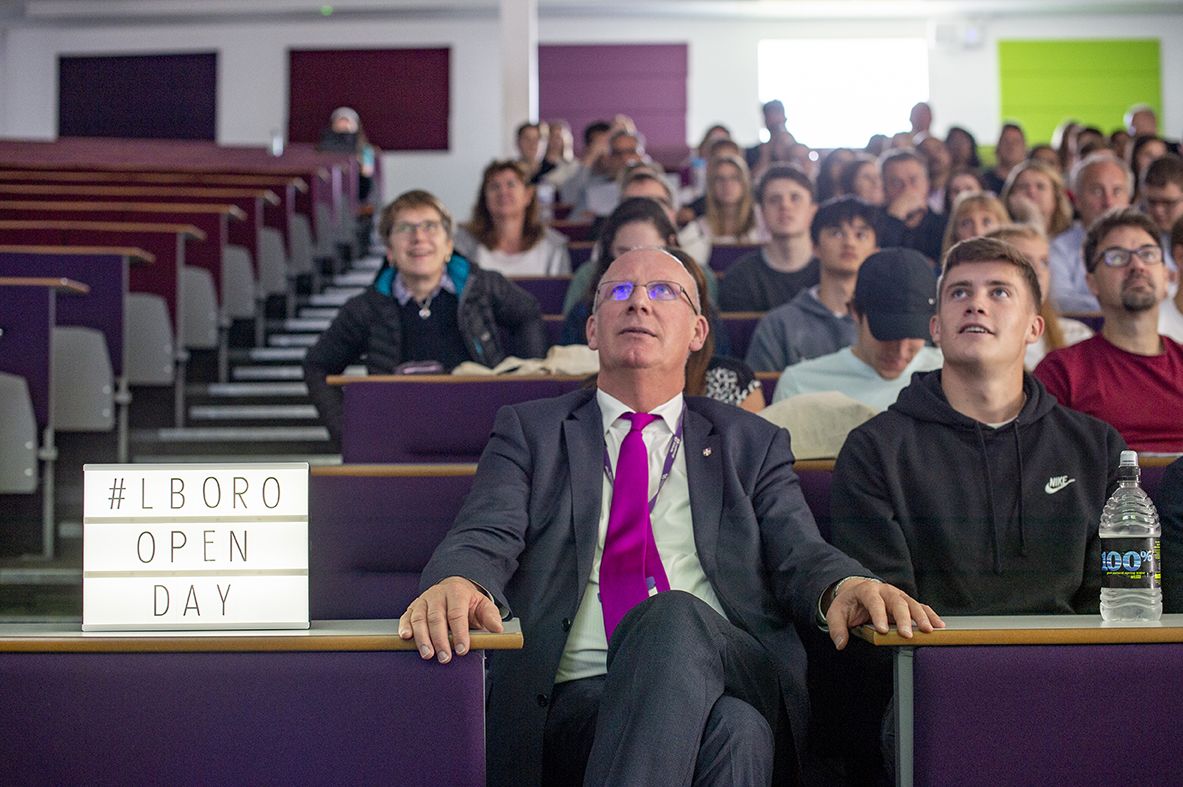 MOVING FORWARDS INTO A NEW CHAPTER
The University's new strategy is in the final stages of development and will set our direction for the future. As Professor Allison moves on to his next chapter, so do we. 
There is no denying that VC Bob is an influential and well-liked character that will be missed across campus. His assured guidance has ensured the continued development and success of the University over the past years. As an institution and as individuals, he will have taught us so many things and hopefully we have absorbed some of the positivity he carries in abundance, to take forward into this new chapter.
We thank him for his guidance and the memories that have been made and wish him all the best for what comes next.