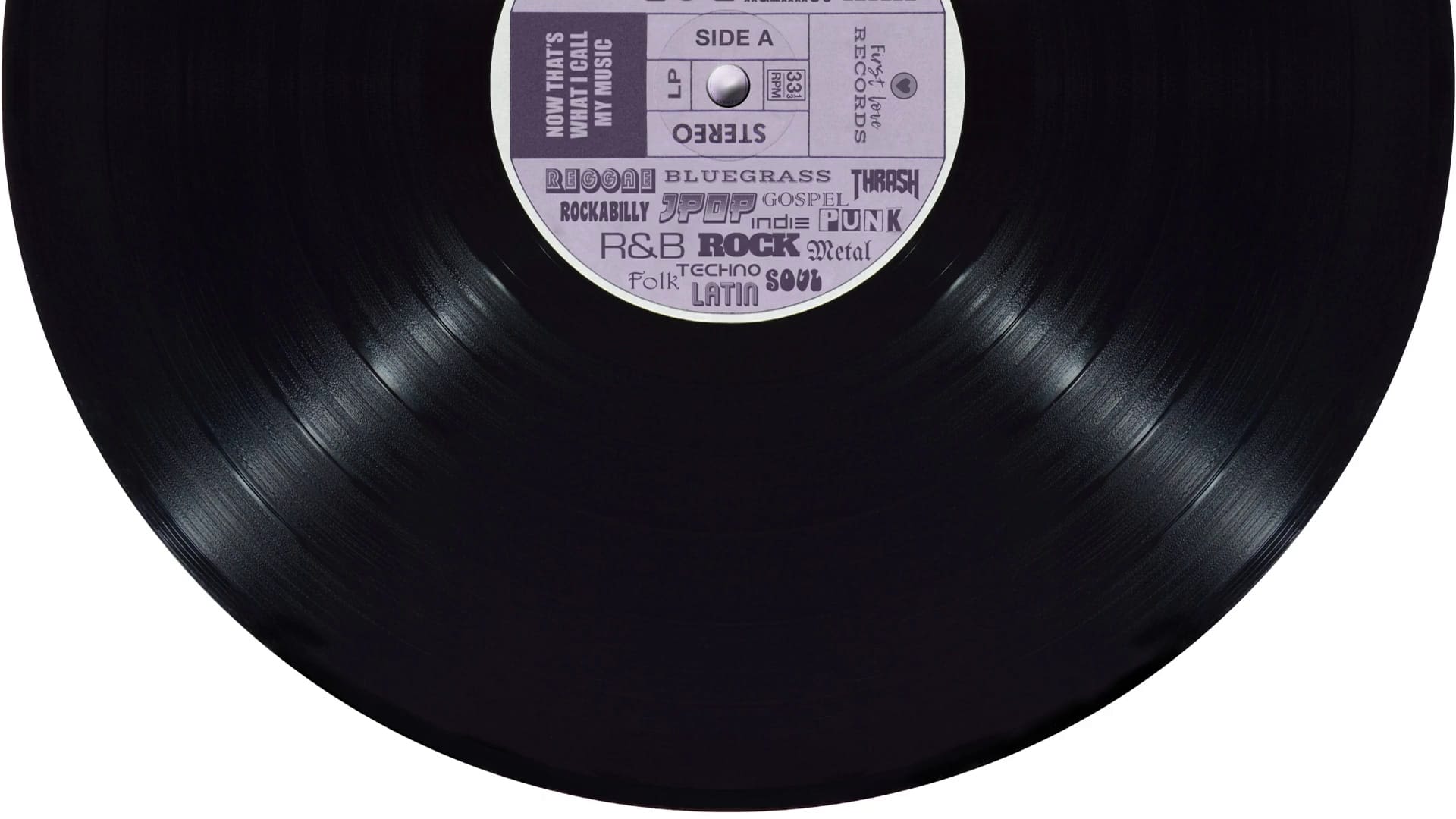 Do you remember buying your first single; a tape, a vinyl record, a CD? Do you remember where you bought it, and the excitement of taking your hard-earned cash to the counter? Is there a song that reminds you of a particular holiday? Or one that takes you back to where you met your partner?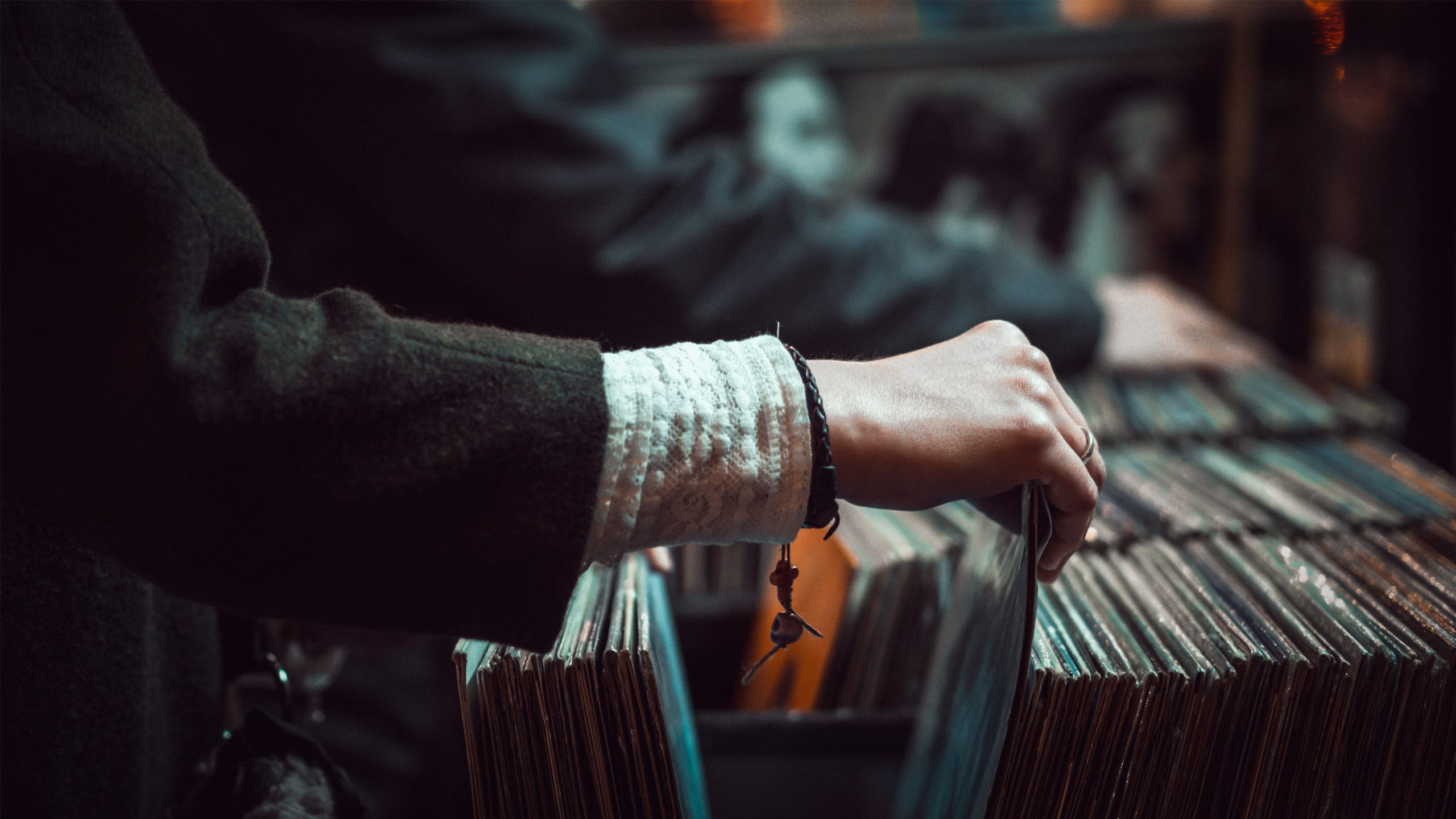 15 August 2018
As humans, we have a powerful connection to music. It can transport us to a different time and a different place and evoke strong feelings and memories. It plays a part in forming relationships and connections with others in a particular space, either physical or, increasingly, online.

Not only does music reflect or remind us of places, but actively shapes our experience of them, too. It can impact a place on a major scale; its cultural, social and economic life all influenced. Places become strongly associated with particular scenes and artists. Think punk in 1970s London or hip hop in Atlanta. An image of The Smiths standing outside of Salford Lads' Club, for example, has remained iconic for generations.

The relationship between place and music – and how they interact and influence each other – has been the focus of this year's Radar programme, re(composition). The project has been exploring the intersections of music, art and geography, engaging the research of Dr Allan Watson from the School of Social Sciences. It draws on the socio-political elements of music and place, through a series of commissions, performances, workshops and discussions.
Sounds From a Small Town
The first public re(composition) event considered what Loughborough's 'sound' might be, and the role that music plays in smaller towns and less-celebrated places. Artists, musicians and academics explored 'how music makes place and place makes music' through a range of video and archive materials.
Music, Movement, Power: Blackness and Sonic Resistance
In spring 2018, this event brought together musicians and artists to explore, through live performances and discussions, the relationships between blackness, music and movement. What is the relationship between grime and social housing? What does it mean when songs can cross borders but people can't? How might music work within, against, and beyond a world in which free movement is denied to so many?
Xana – Disturbing Space
Disturbing Space is a mobile radio station and sound system on a custom bicycle developed by sound artist Xana. The bicycle, named 'Soon Reach', was produced in response to a series of build-your-own radio workshops in Loughborough with community arts organisation Charnwood Arts. The workshops addressed the place of radio in the histories of Black and South Asian communities in Leicester and Loughborough, alongside Loughborough-based academics and locals who discussed themes of connecting through sound, displaced geographies and building free spaces to manifest joy. Disturbing Space reflects on the power of pirate and local radio to connect people through songs, lullabies, rhymes and tales about movement and elevate voices on the periphery.On a sunny Saturday in June, Xana took the bicycle to the streets of Loughborough, where people put forward their song requests and contributed to the broadcast.
Image © Alison Lloyd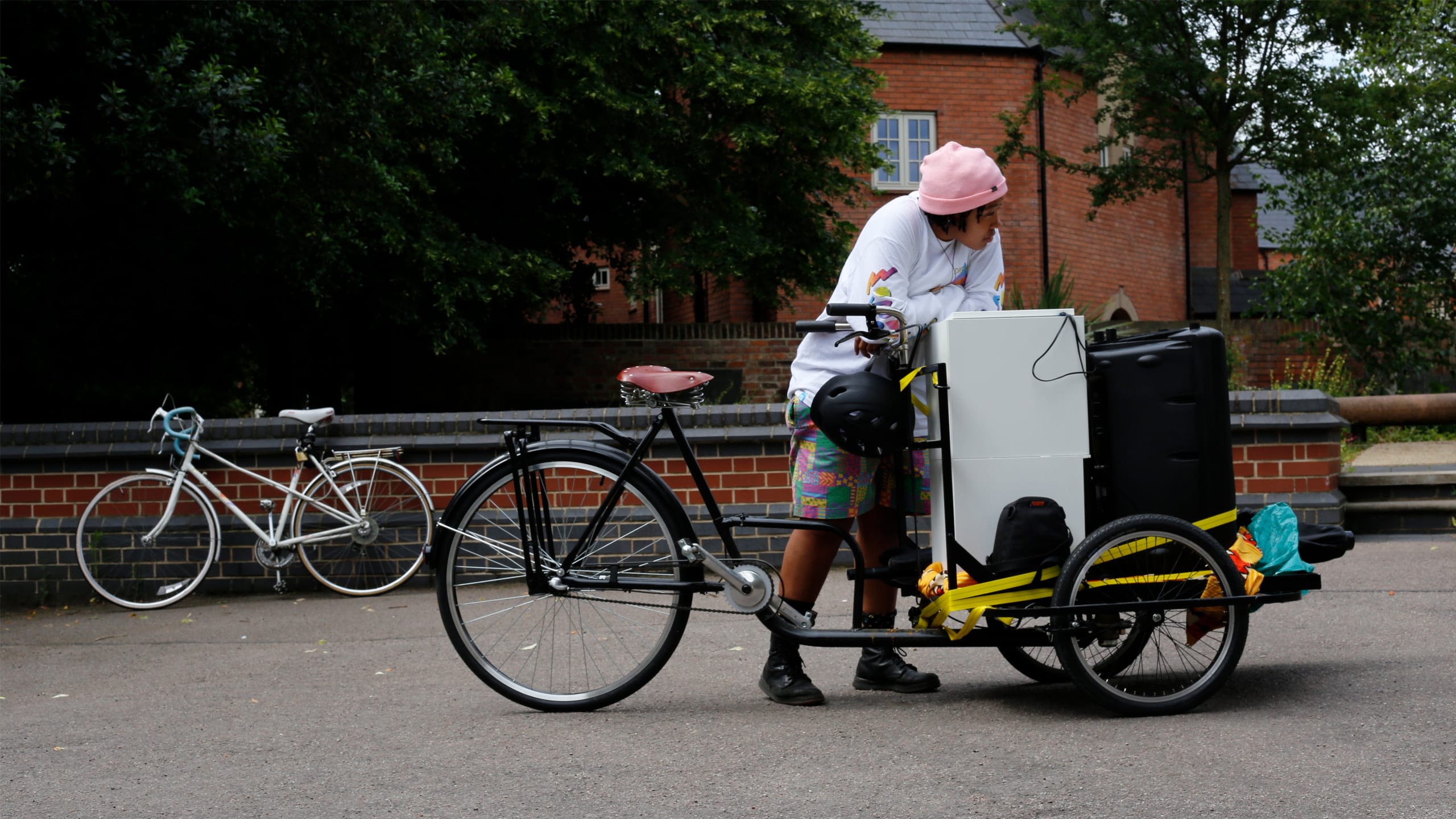 Rebecca Lee – Making it up: this moment of June
Drawing on academic research from across the School of Social Sciences at Loughborough, Making it up: this moment of June investigates different forms of listening and their relationships to personal and public spaces.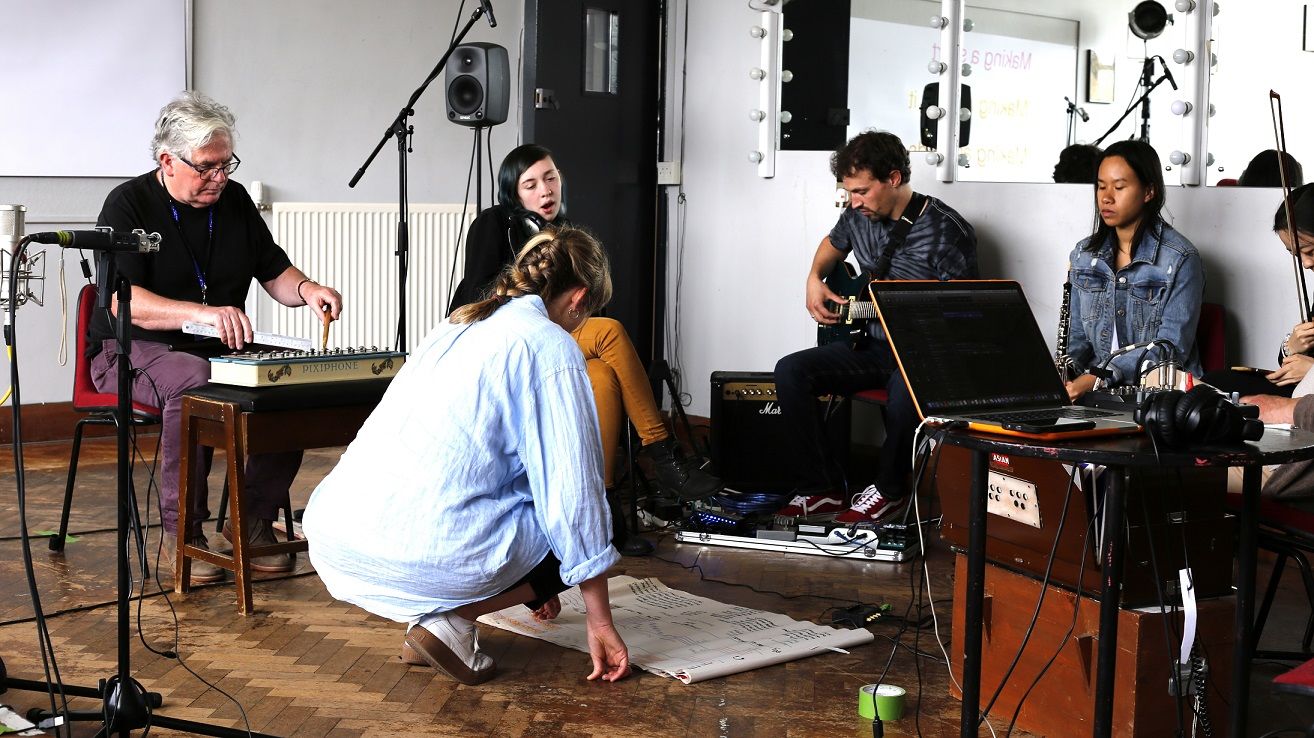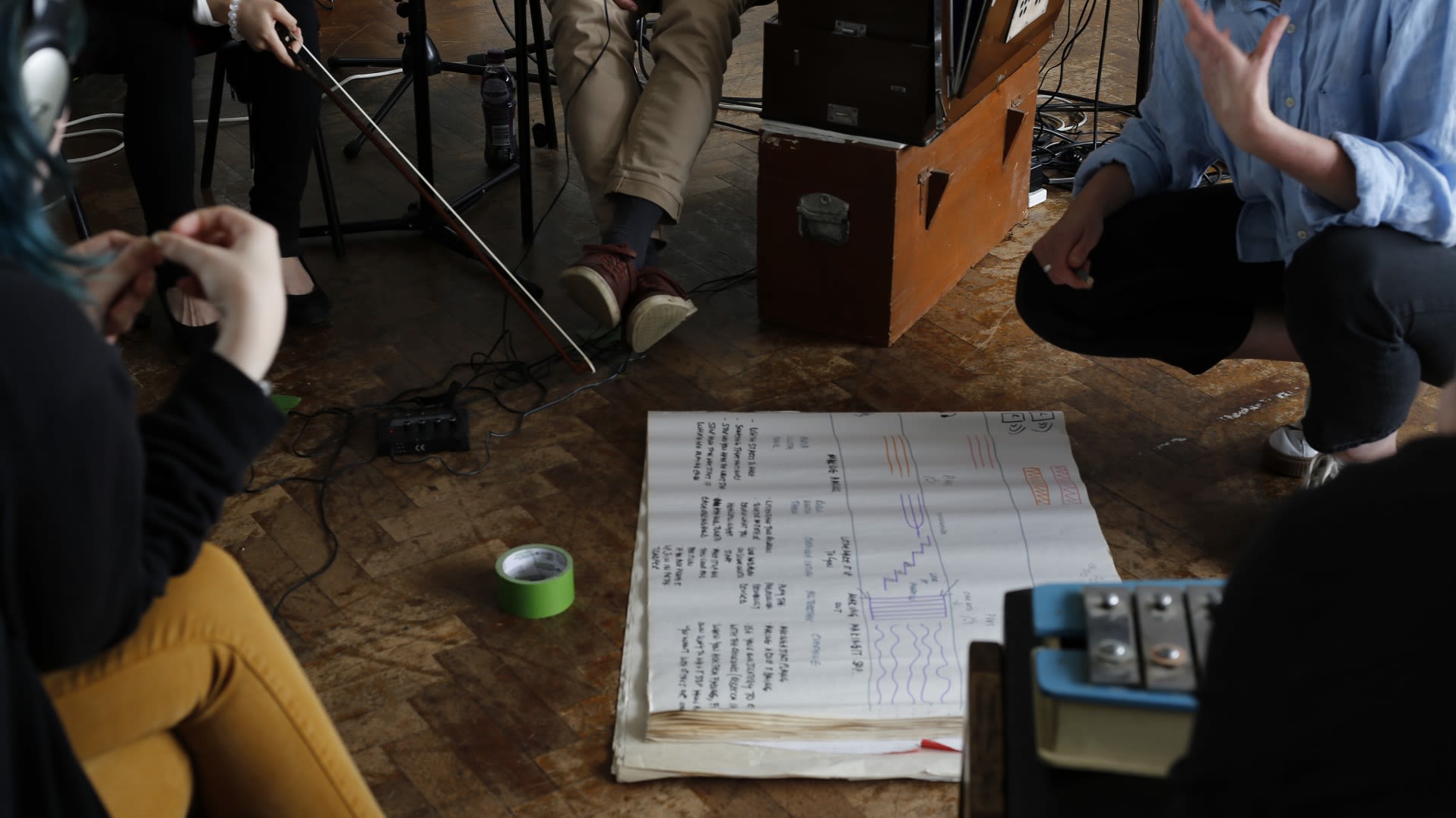 Artist, musician and educator Rebecca Lee brought together an ensemble of Loughborough musicians to explore ways to trace boundaries of music, place and registers of listening. A public recording session of a brand new score was held in June 2018. The resulting work will be replayed across campus this autumn. The score developed for the project will be published in autumn 2018.
Sam Belinfante - To the tintinnabulation that so musically wells
Artist and musician Sam Belinfante's To the tintinnabulation that so musically wells engages with the Carillon - perhaps Loughborough's most recognisable local landmark. The Carillon is a musical instrument played by manipulating levers to ring bells housed in a tower above. Built as a war memorial in 1923, the unveiling of the Carillon was marked by the performance of a new composition commissioned from Edward Elgar.

To the tintinnabulation that so musically wells is an audio-visual installation produced and presented in the Carillon Tower itself.
With the Carillon currently closed for renovations, Sam invited volunteers at the Carillon Museum, as well as students from Loughborough and Leicester Universities to a cleaning session in the Carillon, which he filmed and recorded. This footage is being edited together with recordings made at the local Taylor's Bell Foundry, where repairs to the instrument are being carried out.
Next event:
As part of re(composition), Sam Belinfante's installation at Carillon Tower, To the tintinnabulation that so musically wells will be open 27-28 October and 2-4 November 11.00-16.00.

re(composition) is Radar's 2017/18 contemporary art commissioning programme by LU Arts.