How do you tackle a pandemic?
Together.
If the COVID-19 pandemic has shown anything, it's that the battle against something so huge has to be together.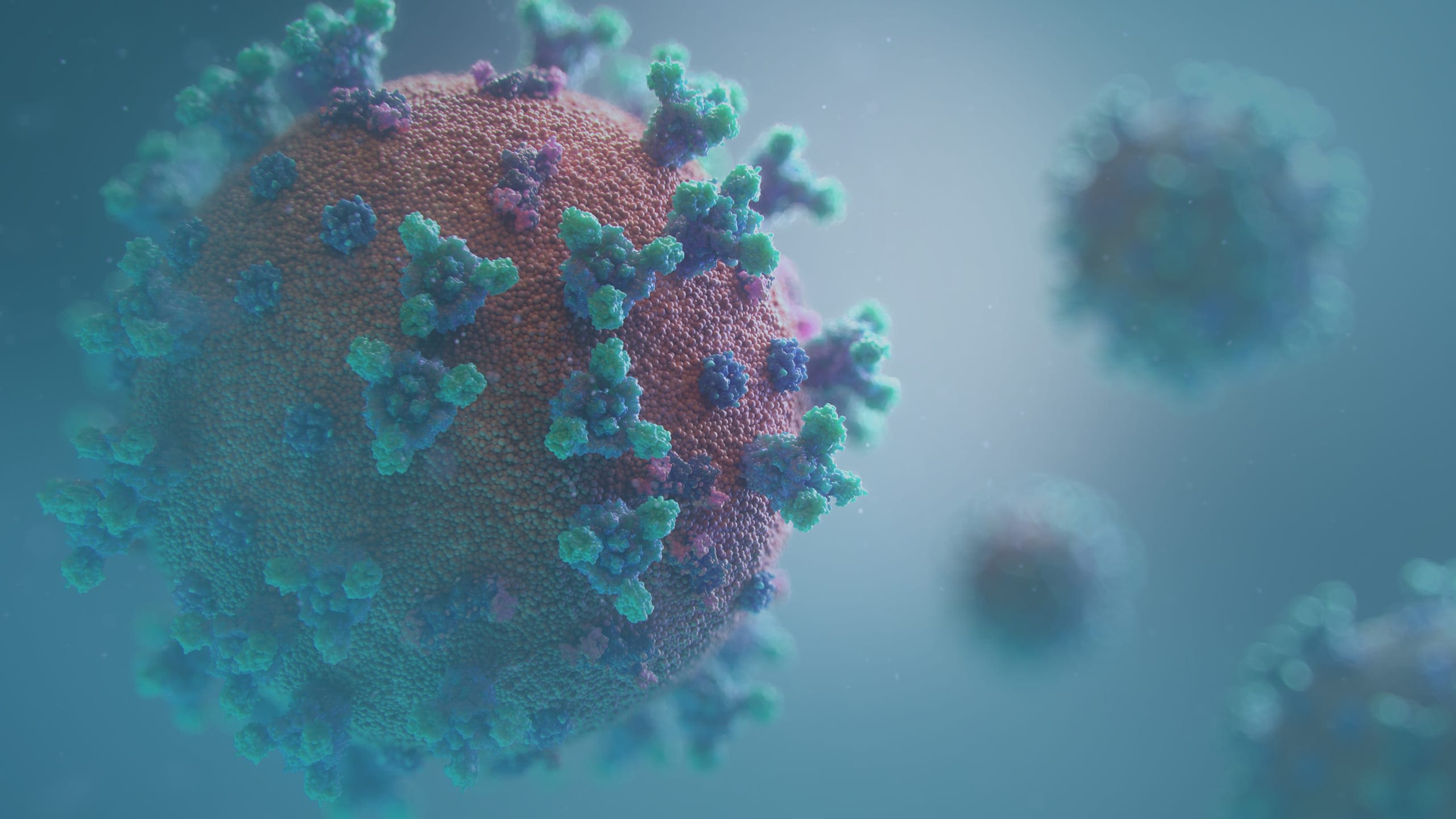 For many, the coronavirus pandemic will be the biggest fight in a lifetime.
Our healthcare workers have taken on the biggest burden in fighting the virus, but so many elements are involved in beating it in the long term, gaining a normal way of life again and preparing ourselves for what the future may bring as a consequence.
One thing that has become clear amidst the chaos is that people want to help, and many are stepping up to the mark to do what they can.
And that is just what the people of Loughborough University are choosing to do too.
HELPING THE FRONTLINE FIGHT

Society will always be thankful for what frontline workers have done for us during the coronavirus pandemic. That's why we stand on our doorsteps every Thursday at 8pm. Just like others across the country, Loughborough University staff, alumni and partners are also showing their gratitude in other ways, by putting their expertise and skills to good use, to protect those that are fighting this battle head-on for us.
Donating essential protection and equipment
Personal Protective Equipment (PPE) is crucial in helping to protect individuals that are exposing themselves to the virus daily, as they work relentlessly to save lives and care for the seriously ill. It is vital that any available equipment is directed to those that really need it.
Various schools, departments and individuals across the University have stepped up to provide their support.
Much-needed PPE supplies were collected from across the main Loughborough campus and donated to support NHS workers at Loughborough Hospital, including spare gloves, face masks and disposable aprons.
The University's expertise in 3D printing and access to equipment has also enabled academics and colleagues on campus to provide more essential supplies.
Colleagues from across the Wolfson School of Mechanical, Electrical and Manufacturing Engineering, the School of Design and Creative Arts, and the Research and Enterprise Office have come together to supply Derbyshire Healthcare NHS Foundation Trust with face visors.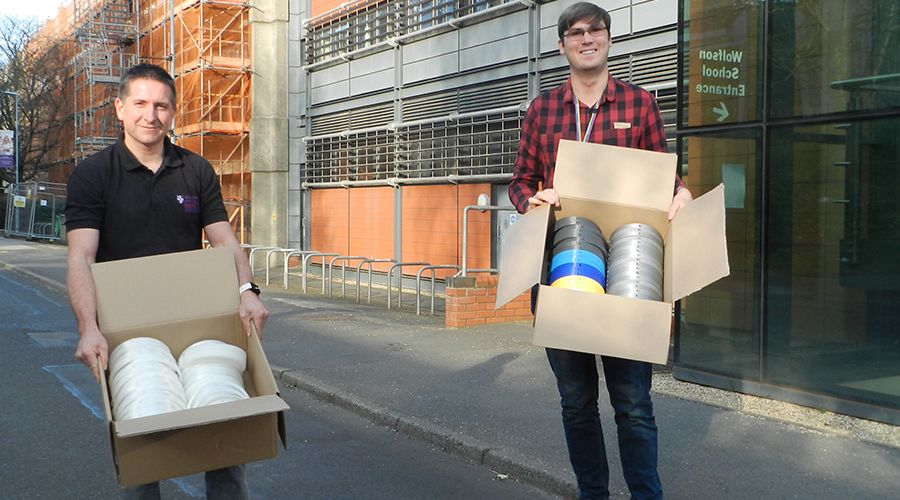 Working in partnership with engineers at Toyota Manufacturing UK, Loughborough staff are utilising their 3D printing capabilities to produce the frames for the visors and have also helped improve the speed and quality of production. Most of the printing has been completed in the Wolfson Additive Manufacturing labs on campus, and several colleagues, who have access to printers at home, have supported the effort by printing frames to contribute towards production. The collaboration has provided 2,000 visors to Derbyshire NHS Trust.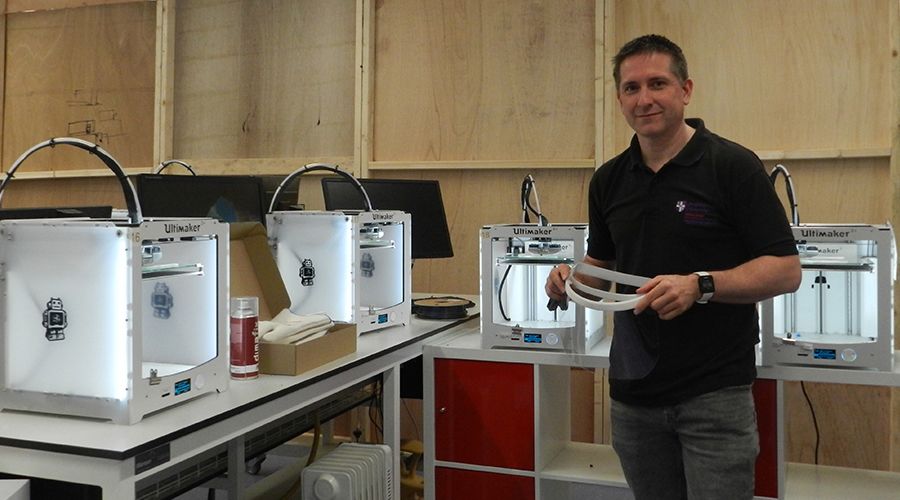 Colleagues within the Wolfson School have also supplied 200 laser-cut visors to Monarch Care Homes.
Dr Paul Roach, Senior Lecturer in Biomaterials and Interface Science within Loughborough's School of Science, is also using his expertise and skills to take positive actions to support frontline workers. Using his own 3D printer, Dr Roach is printing attachments for face masks to make them more comfortable than elastic around the ears. He found a design for the attachment online, which he modified to maximise the amount he could print. Paul also turned his support into a learning opportunity for his children by enabling them to help with the design and printing and delivered them to key workers as part of their daily walks. The attachments are now being used in Derby, Burton and Royal Stoke hospitals, as well as local GP surgeries and care homes.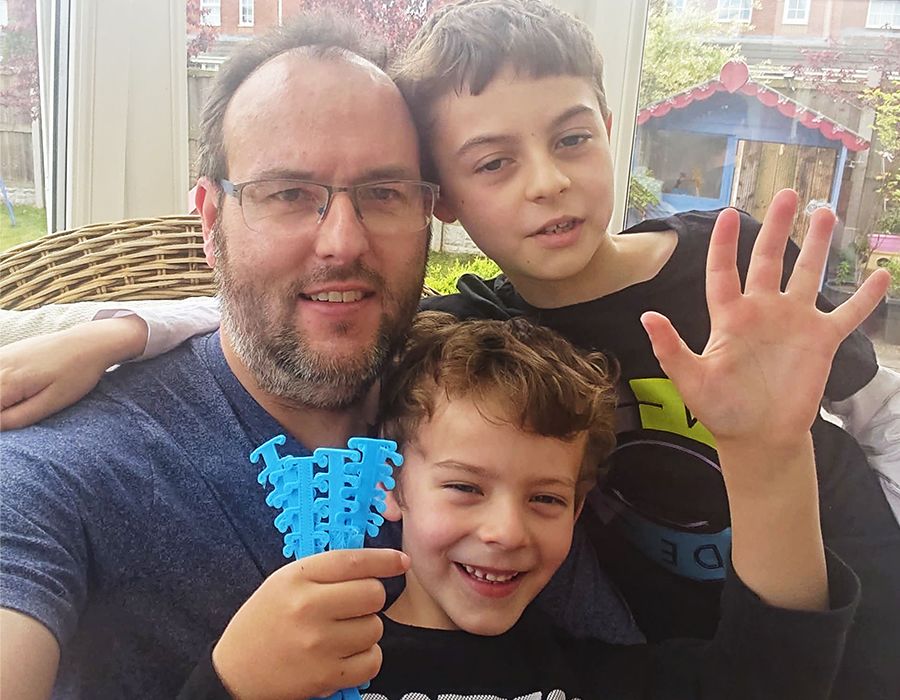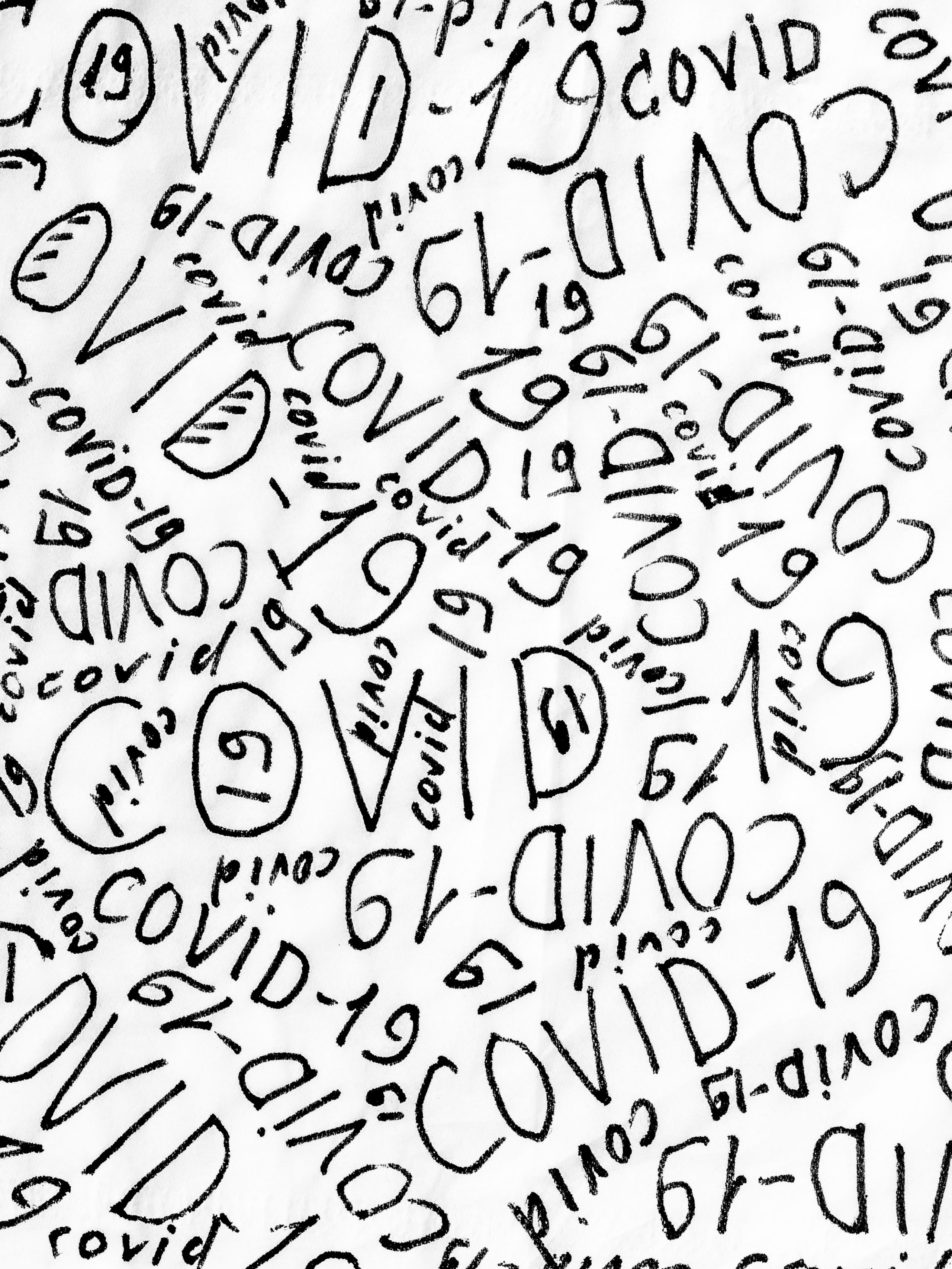 "My young boys found it fun to help start prints off, take them off when complete and start another run. Getting them involved kept them busy and they were really keen to learn how to use the computer for 3D design."
Dr Paul Roach
, Senior Lecturer in Biomaterials and Interface Science, Loughborough University

On our London campus, colleagues responded to a request (seen on Twitter) from Camden and Islington NHS Foundation Trust who urgently needed visors to protect workers in their Mental Health isolation wards. Working alongside Hobs 3D, 20 masks were created and delivered by Loughborough University London staff directly to the ward.
Teams and individuals across the University are also supporting the national effort to increase testing for the virus and the analysis of swab samples. Professor Mark Lewis, Dean of the School of Sport, Exercise and Health Sciences, is working closely with the Government to identify resources, equipment and skilled personnel at Loughborough to support the implementation of COVID-19 testing centres across the UK. This includes the loaning of equipment to organisations such as Randox Biosciences, who are setting up testing facilities to ramp up the country's fight against the virus.
The School have also provided the National Biosample Centre with protective gear and equipment supplies to support their work in analysing swab samples, to determine whether COVID-19 is present.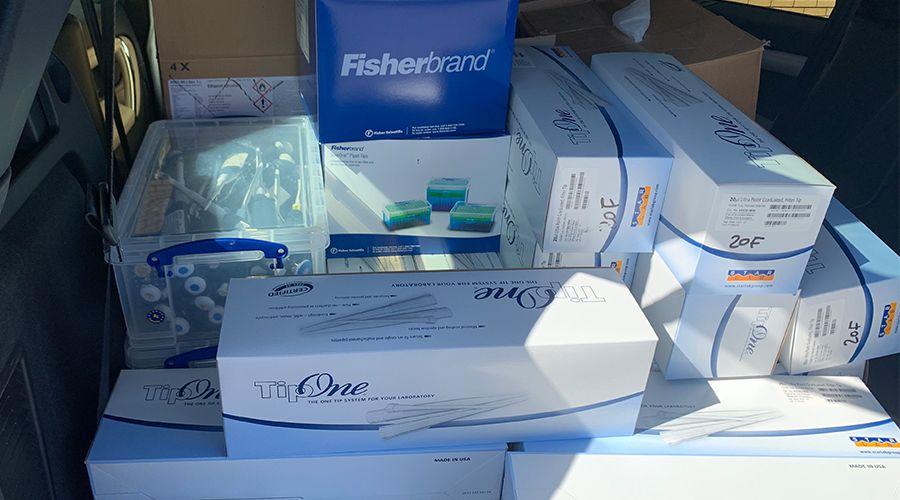 Sadly, coronavirus isn't the only battle frontline workers in the NHS face. They're also trying to keep the health service doing what it does daily, in treating and caring for our population in times of need. In support of this, Professor Lewis and colleagues from the National Centre for Sport and Exercise Medicine (NCSEM) have been keeping clinics open where needed, to ensure that important NHS activities still go ahead.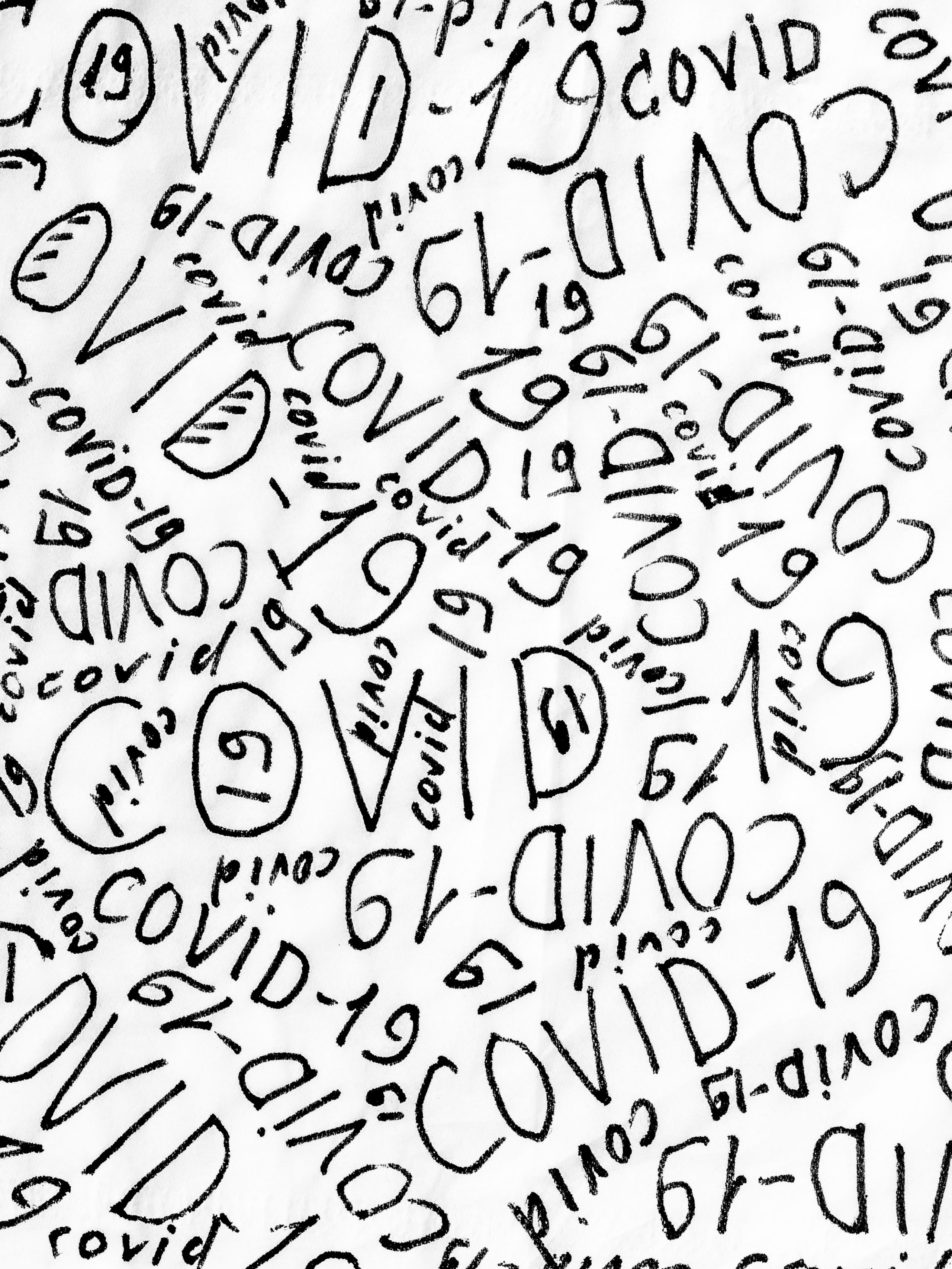 Alumni supporting the efforts
Expertise that was developed here on campus is also responding to the nation's plight as design and technology departments across the country rally together to provide personal protective equipment. Several Design and Technology and PGCE alumni from the University, who are now working in schools, have been signing up as the 'home-front help' by utilising their design and manufacturing skills to produce protective equipment for healthcare professionals across the UK.
Alumnus Steve Newton, who is now Head of Design and Technology at Stamford School in Lincolnshire, said:
"We are extremely fortunate to have the equipment and skillset to make a real difference to members of our NHS. We are

now able to manufacture 1,000 masks a day and we will keep manufacturing whilst we have materials and a demand for the product. We're just glad we can help our amazing NHS workers."
Alumnus Dominic Evans, Head of Product Design Technology at Dean Close School in Cheltenham, has made 1,000 visors during lockdown.
In Rutland, alumnus Thomas Banham has been involved in producing thousands of shields for NHS staff. Working alongside his colleagues at Oakham School and Rutland Plastics, Thomas and the team hope to continue supporting the NHS by producing around 30,000 visors.
"It is great to be able to use our resources that were sat idle during the school closure, for some good."
Dominic Evans, Industrial Design and
Technology with Education, 1999

Further protection for the nation's frontline workers
The country has been in desperate need of lifesaving ventilator machines to treat people that are seriously ill with coronavirus. Some of the UK's largest businesses, including BAE Systems, Airbus, Ford, Renishaw, Rolls-Royce and McLaren, have offered to create over 10,000 new devices to aid healthcare professionals. 
However, concerns were raised that the rapid manufacture of ventilators by companies with no prior medical technology experience could be harmful to patients.
Experienced users of the equipment will come with a set of expectations about how to interact with the ventilator. Medical technicians will also be required to inspect and maintain devices. Imagine being under increasing pressure, in one of the most intense environments, kitted out in full PPE, and feeling confused by how the equipment you're used to using works.
New users will also need to be able to understand the equipment quickly under the guidance of others with experience.
All this means that any radical new designs could potentially lead to unwanted confusion.
In order to support manufacturers in creating ventilators that work as intended and staff can understand and operate effectively and safely, the Chartered Institute of Ergonomics and Human Factors published national guidance on usability and testing of rapidly manufactured ventilators, to which human factors colleagues within the School of Design and Creative Arts contributed.   
A dedicated panel, which is being led by Professor Sue Hignett, has also been established to directly advise on how best to design machines. The panel is also working with the Faculty of Intensive Care Medicine (FCIM) to produce the ventilator usability testing protocol.
"The way the consortium has rallied together to tackle the shortage of ventilators is admirable and critical for providing the best healthcare for people struck down by coronavirus. However, ensuring these machines are designed for practical working conditions in hospitals is essential."
Also supporting the performance and safety of NHS workers are Patrick Waterson and Thomas Jun from the School of Design and Creative Arts, who are actively advising on data collection/analysis for improving organisational learning at the NHS Nightingale Hospital in London.
Professor Malcolm Cook, Associate Dean of Research (ABCE), has also been involved with the Nightingale Hospital in London, advising the Government through the Chartered Institute of Building Services Engineering (CIBSE) and the Royal Academy of Engineering (RAEng) on the ventilation design of the new facility.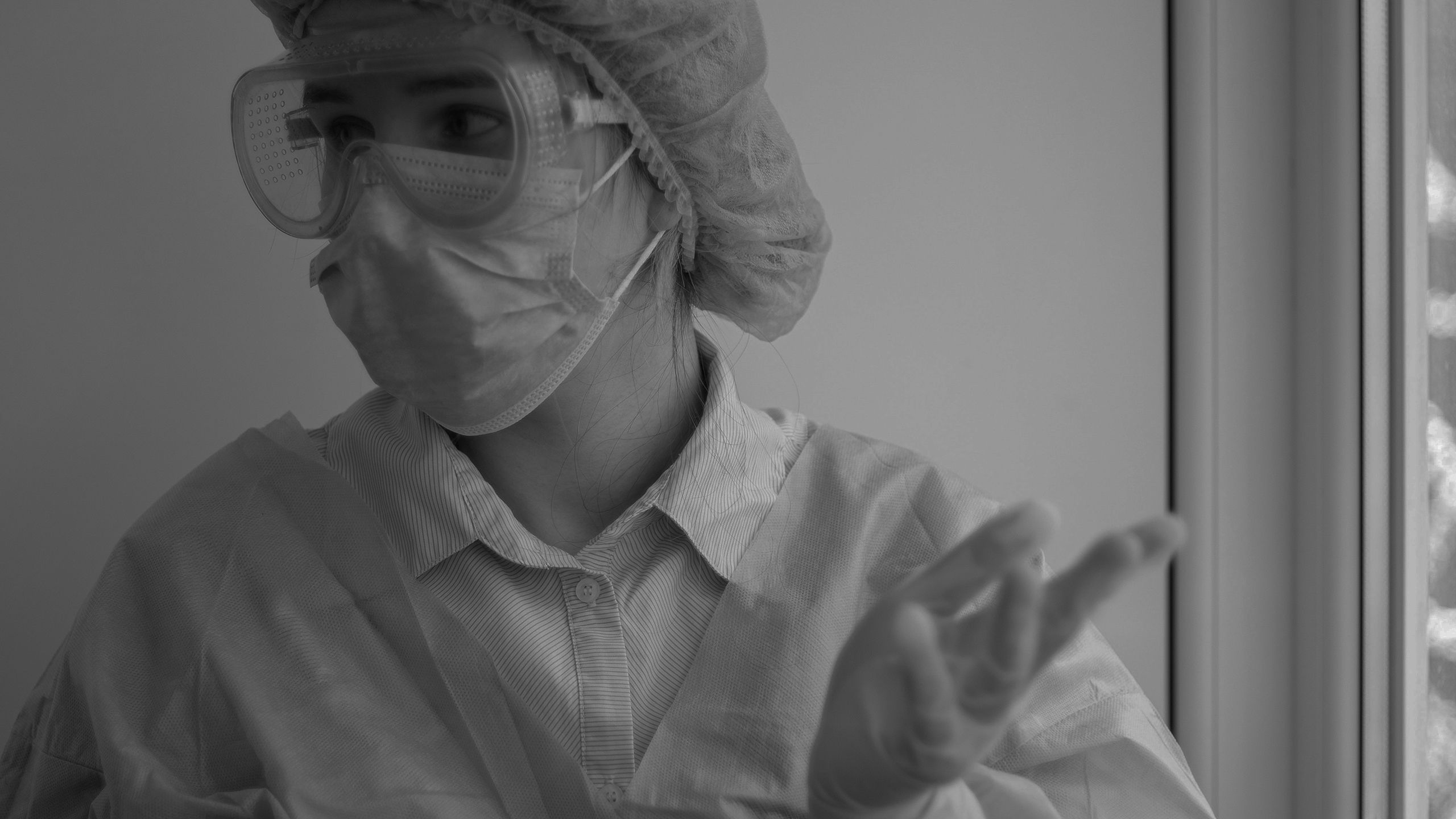 Guidance for difficult conversations
The cruelness of this virus is unimaginable on all levels, and that's no less so for the situations that healthcare workers find themselves having to deal with.
Dr Ruth Parry and a team of academics from the School of Social Sciences and Humanities have been providing guidance to clinicians who are likely to be having – and training people who will have – difficult conversations with patients suffering from COVID-19 or those closest to them.
Their recommendations have been shared with NHS Health Education England and used to develop a series of open access resources that aim to support healthcare staff. The principles have also been added to the International Association for Hospice and Palliative Care's COVID-19 resources list.
Flattening the curve with clean hands
An important aspect of protecting our frontline workers is minimising the risk of infection to ourselves to stop the virus spreading and flatten the curve.
So, in addition to social distancing measures, the nation is doing their bit by keeping their hands clean throughout the day.
Supporting them to do this is Loughborough alumni Charlie Baron and Forrest Skerman-Stevenson, who have been working on an adaptation of their company's current phone charging stations, to dispense hand sanitiser in public places. In just over a week, the ChargedUp team took the initial concept for the dispenser to manufacture and the first units of CleanedUp are ready for dispatch.
"With the majority of our usual network of pubs, clubs, cafes and shopping centres closing down due to the COVID-19 crisis, we wanted to find a way to use our skills, our resources and our network to help during what is a tough period for everyone. We really hope it can help both workers and customers stay safe now and in the future."
The team have so far received interest from the NHS, supermarkets and transport providers, to help prevent the spread of coronavirus.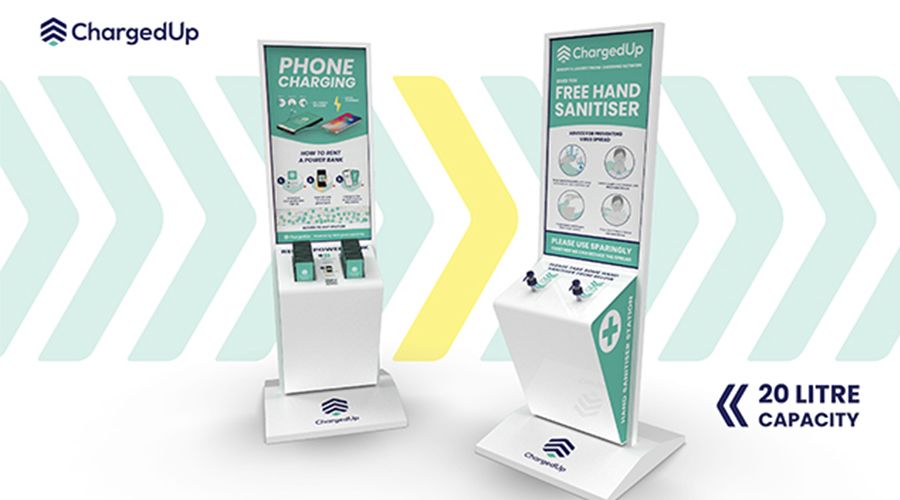 DELIVERING RESEARCH THAT MATTERS

As a new virus, so much was and still is unknown about the origin of coronavirus and the effects it will have on our future world– making the fight to defeat it even more complex. This is where research across the globe is playing an essential role.
Research is being carried out on every aspect of the virus's impact – the physical health of its victims, the mental health of those impacted not just infected, and of course, the economic hit which is set to potentially bring new devastation.
Research will be vital in supporting us to get back to normal, or even to develop a new normal, and it will help us to understand what happened; how people reacted; where we performed well and where we need to reassess to ensure that we learn from this experience.
Academics across the University are working tirelessly to provide insight, answers and guidance in what is undoubtedly one of the biggest societal challenges of our time.
Catching the virus early
Academics from the chemistry department in the School of Science are involved in early-stage testing focusing on research breath systems, to see if it is possible to detect COVID-19 infection in breath. This work is taking place with our partners at Edinburgh Royal Infirmary.
Dr Sourav Ghosh, an expert in Healthcare Engineering in the School of Mechanical, Electrical and Manufacturing Engineering, is in the initial stages of exploring if COVID-19 can be detected early in the infection phase through saliva samples. Dr Ghosh and his research team are currently generating data to support their proposed technology and methodology and hope to eventually secure funding to undertake clinical trials.
Is our strategy working?
A team of researchers within the School of Sport, Exercise and Health Sciences is coordinating the UK stage of a worldwide survey that will provide us with ongoing information about how people are responding to government messages and strategies, and what impact social distancing is having on the progress of the pandemic. It will provide information that will allow countries to adapt and develop new strategies to help fight the COVID-19 crisis.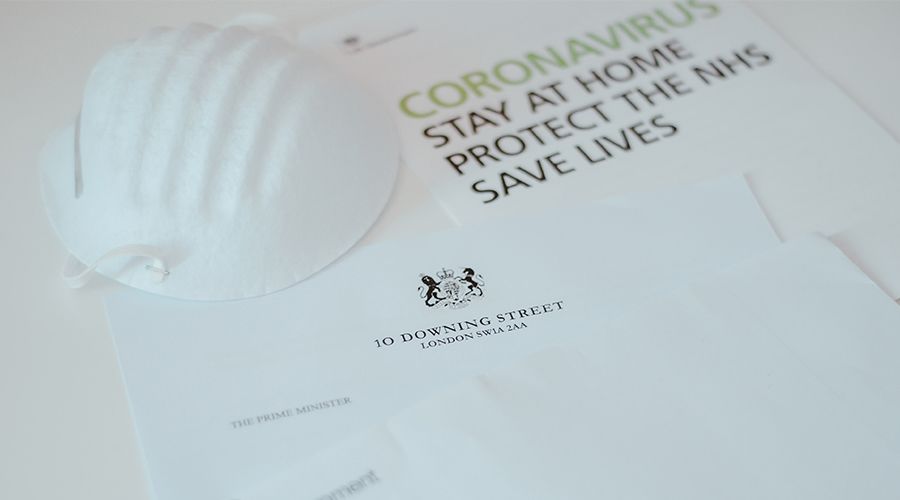 It will also look at how varying responses to the pandemic by country affect virus cases and deaths to find ways to reduce the rate of infection.
The study is part of a larger survey – I-CARE (International Covid-19 Awareness and Responses Evaluation) – which looks at the effectiveness of international state measures to tackle COVID-19, across six continents.
Dr Nicola Paine, the project lead, and her team will also be responsible for the analysis of the results; results that will provide evidence to help governments around the world, including the UK, to understand and adapt their strategies where necessary.
Would no news be good news?
The media has played a huge role during the pandemic, keeping people informed of what is happening daily. In some circumstances though this coverage is not always deemed positive, with misleading information causing scaremongering and raised concerns over the impact of people's media consumption. Worryingly, elsewhere in the world, the media is being used to create far more devastating consequences.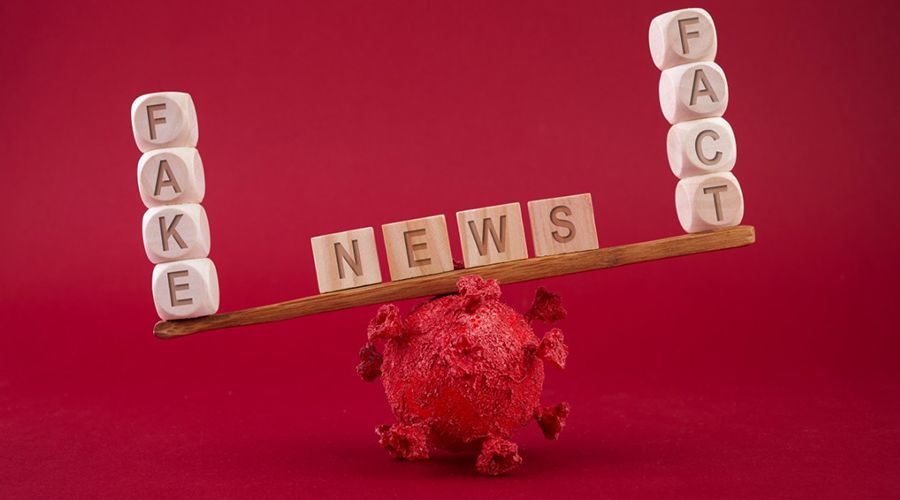 A team of researchers from the University's Centre for Research in Communication and Culture are investigating how citizens in four European countries are using the media to keep up to date with the evolving COVID-19 pandemic.
Leading the project is Professor Sabina Mihelj and Dr Václav Štětka, who along with their team, are investigating audience responses to news coverage of COVID-19 in Poland, the Czech Republic, Hungary and Serbia, and say disinformation is spreading fast and media freedom is under strain.
The study is set to provide unprecedented, in-depth insights into the role of the media in shaping citizens' responses to a public health emergency, while also showing how such an emergency can be manipulated to force citizens into accepting severe and long-lasting restrictions on their democratic rights. The results so far have shown that many of the countries included in the study have used the pandemic as "an excuse for curtailing democratic rights and imposing far-reaching limitations on the freedom of speech, far beyond any measures seen in the West".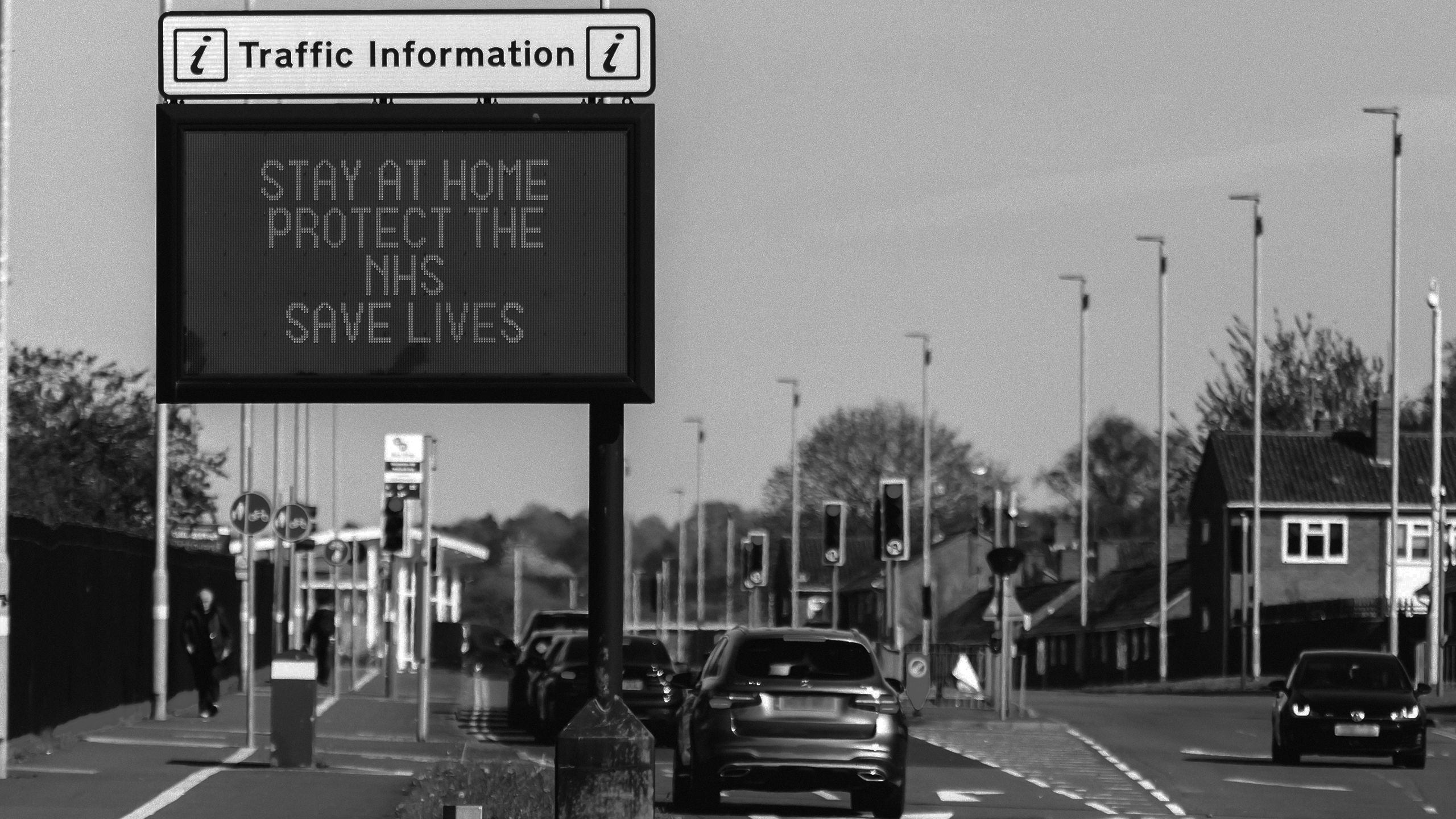 BUILDING KNOWLEDGE TO PROTECT US IN THE FUTURE

Although the immediate battle against the virus is with our frontline workers in hospitals and communities, the data we collect now will be essential in protecting those that are left vulnerable as a result of the pandemic and to prepare should we ever find ourselves in a similar position again.
Protecting the vulnerable when the war is over
Nearly nine million Britons provide unpaid care for family members and friends with long-term illnesses and disabilities, including those most vulnerable to the virus. Life was never easy for many family carers prior to the pandemic, often struggling to juggle caring with their paid work and deal with financial and emotional distress. With schools closed, essential services cancelled and access to food and medication limited, the situation has now been made much harder.
Loughborough's Professor Jo Aldridge, Director of Research for Social and Policy Studies, is currently involved in a new international study that will explore the experience of family carers during the COVID-19 pandemic, to understand how they are coping and whether changes in policy, legislation, and health and social care provision are impacting their wellbeing and caring responsibilities.
As part of the 'Caring through Coronavirus' project, Professor Aldridge will conduct interviews over the next three months and share the findings from the study every week with key Government departments and charities.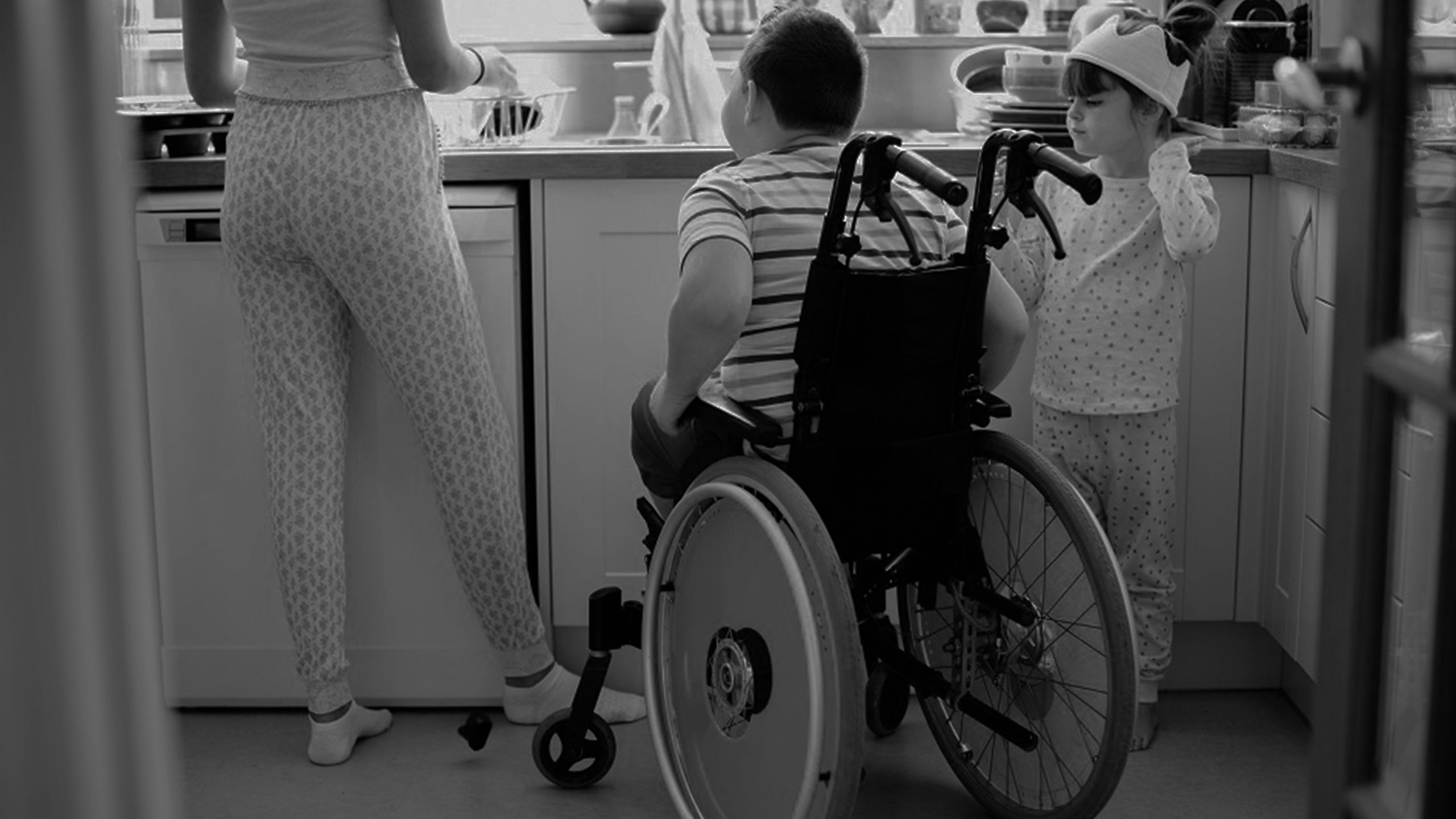 "We need to focus now on the needs of carers and their families to find out the effects of the pandemic on their lives and to avert a future care crisis."
Professor Jo Aldridge, Director of Research for Social and Policy Studies

A new coronavirus survey was launched in April by a team of researchers in the School of Sport, Exercise and Health Sciences to better understand the impact of the virus on daily life and learn more about health and wellbeing in exceptional circumstances, such as prolonged periods of isolation and changes in exercise routines.
Lead by Dr Gemma Witcomb, the survey covers mental wellbeing, eating behaviours, child feeding practices, physical activity and sleep during the pandemic. The results will be used to identify the groups that are most at risk of prolonged poor wellbeing after the pandemic has passed and highlight what areas of healthcare may require more intervention, development and support going forward, so that services can potentially prepare.
A total of 23 experts from Loughborough University also contributed to a Parliamentary survey to understand their concerns about the impacts of the COVID-19 outbreak both now and in the future. As a result of their findings, POST (Parliamentary Office of Science and Technology) is publishing a series of reports on a wide range of areas including the economy, public health, and research and innovation.
COVID-19 updates
To keep up to date with COVID-19 updates from the University please follow our:
Get in touch
If you're part of the Loughborough family and have been involved in any way in the fight against COVID-19 we want to hear from you. We plan to continue sharing the great work the Loughborough family is doing so email VOLUME if you have a story to tell.
Photo credits
Photo by Fusion Medical Animation on Unsplash
Photo by EVG photos from Pexels
Photo by Hello I'm Nik on Unsplash
Photo by marjanblan on Unsplash
Photo by iMattSmart on Unsplash