UNSTOPPABLE
During our year as University of the Year for Sport 2022, our drive to achieve more in sport was simply unstoppable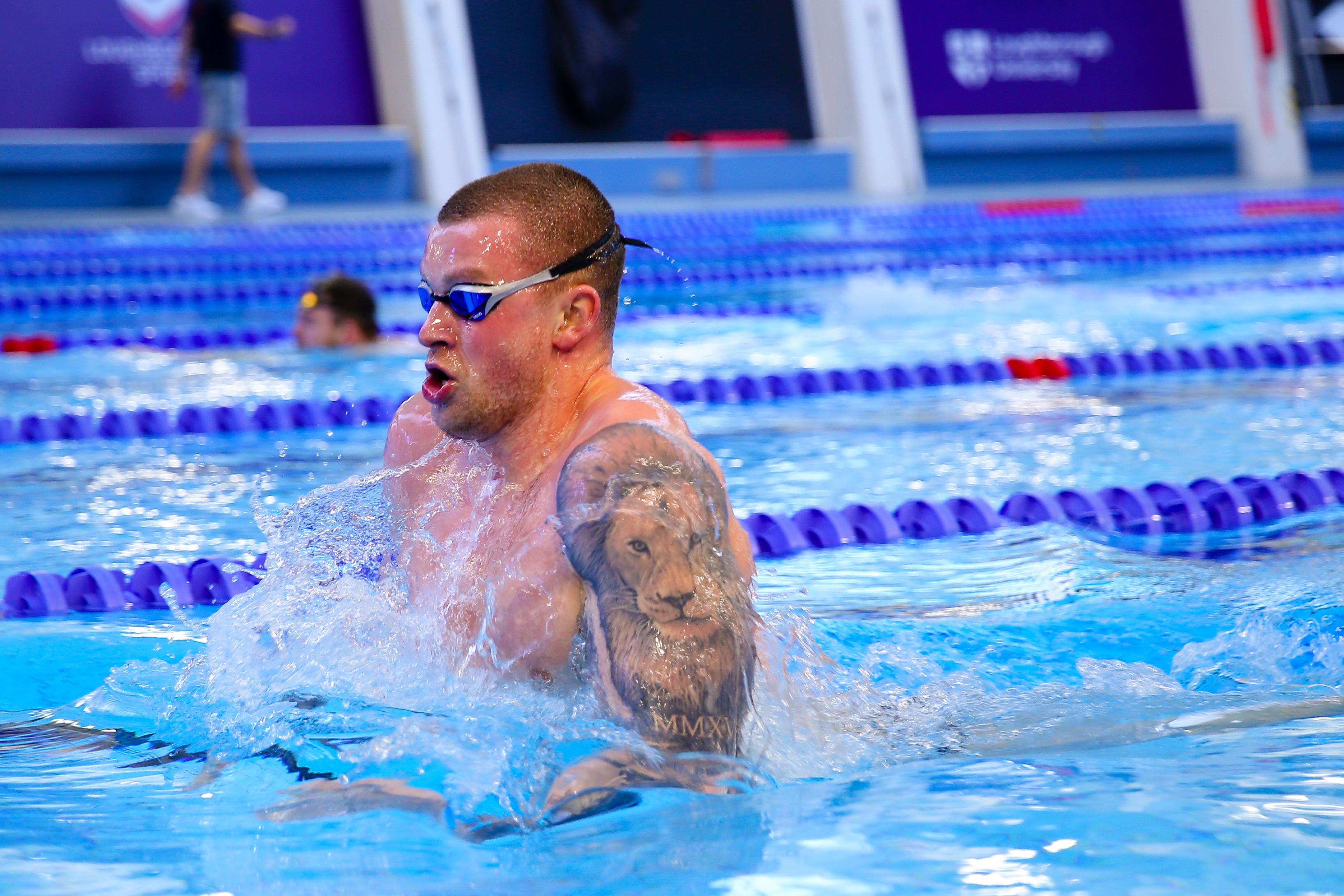 Image credit: Ben Lumley Photography
Image credit: Ben Lumley Photography
In late 2021, Loughborough University was named as the University of the Year for Sport in The Times and Sunday Times Good University Guide for 2022.
It's the third time we've been awarded the prestigious title and with good reason. Over 100 years ago, our Principal, Herbert Schofield, made educating the mind and the body central to his student welfare philosophy and saw sport as being crucial to this. Since then, sport at Loughborough has grown into a world-leading offering, with outstanding opportunities, coaching and facilities, and a performance record that is unparalleled.
During 2022, we continued to build on our sporting excellence. Here, we showcase some of the reasons why sport at Loughborough really is an unstoppable force.
WINNING WAYS
We added to our awards and accolades during 2022 with several wins.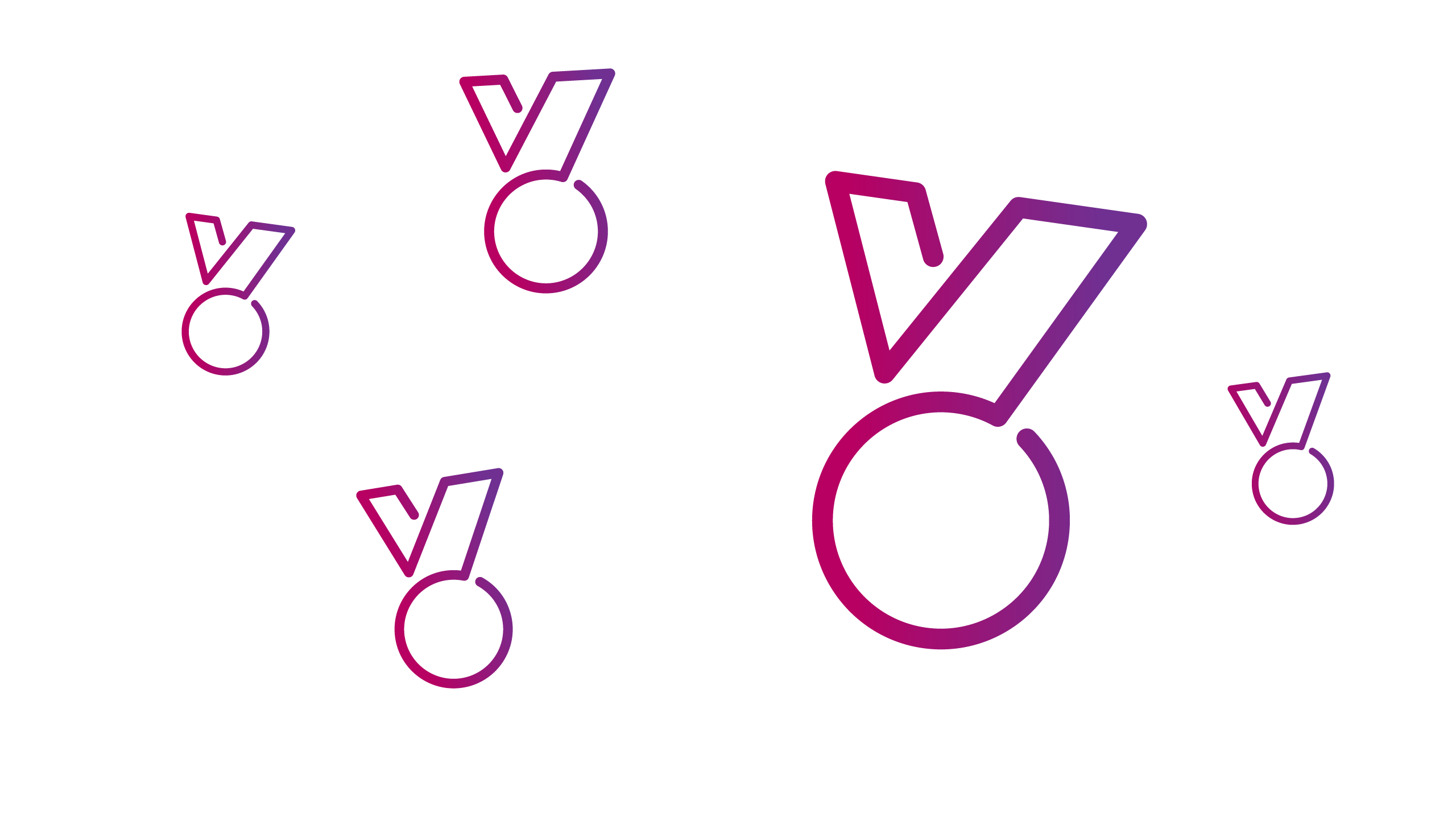 Champions for over 40 years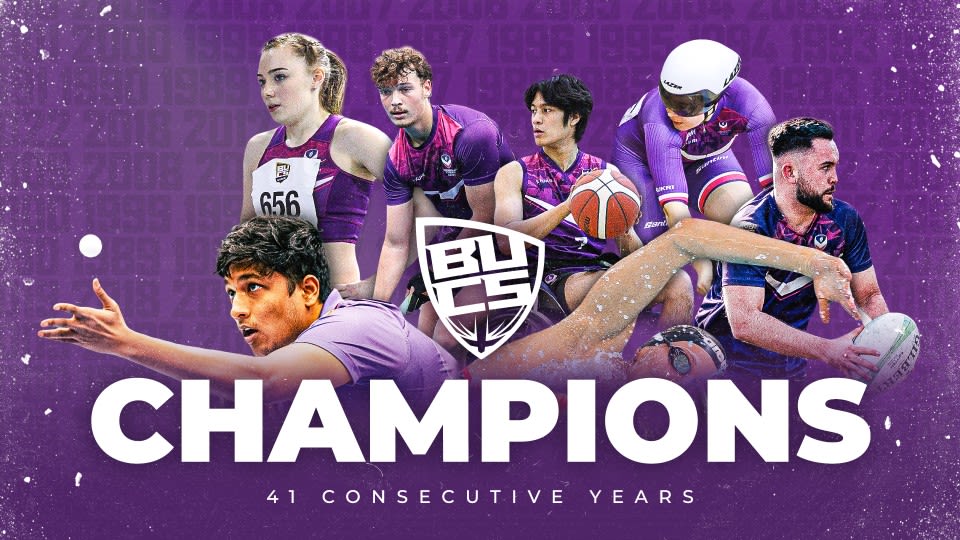 The University continued its dominance of sport in higher education, winning the British Universities & Colleges Sport (BUCS) championship for the 41st year running.
Loughborough's participating teams also set a new championship record, with a total score of 8026 points, which saw them finish almost 1,500 points clear of the second-place institution.
"This title is testament to the hard work of our athletes, coaches, practitioners, and wider support teams. To win every BUCS title since its formation is nothing short of astounding."
The annual British Universities & Colleges (BUCS) awards ceremony took place earlier this month, with former USC Trojan Louise Hansson earning prestigious honors.
Swedish swimmer, Louise Hansson, who has been training at Loughborough University since late 2020, was also named the BUCS Sportsperson of the Year, an award that recognises the highest possible standard of competition achieved.
Best in the world
The University was also named the best university in the world for sports-related subjects for the sixth year running in the QS World University Rankings by Subject 2022.
Loughborough has taken the title ever since it was launched in 2017 – further testament to its outstanding regard among the international academic community. The University is one of only nine institutions in the UK to have a subject area in the global top spot.
"Teaching and research of sports disciplines is part of our DNA. To have this continually recognised in an international ranking - which is based on peer reviews and research output - is a great honour and underlines the talent of our world-leading academic colleagues."
ELITE SPORT
Our athletes added to the wins we could celebrate during 2022, with their incredible performance at several major sporting events.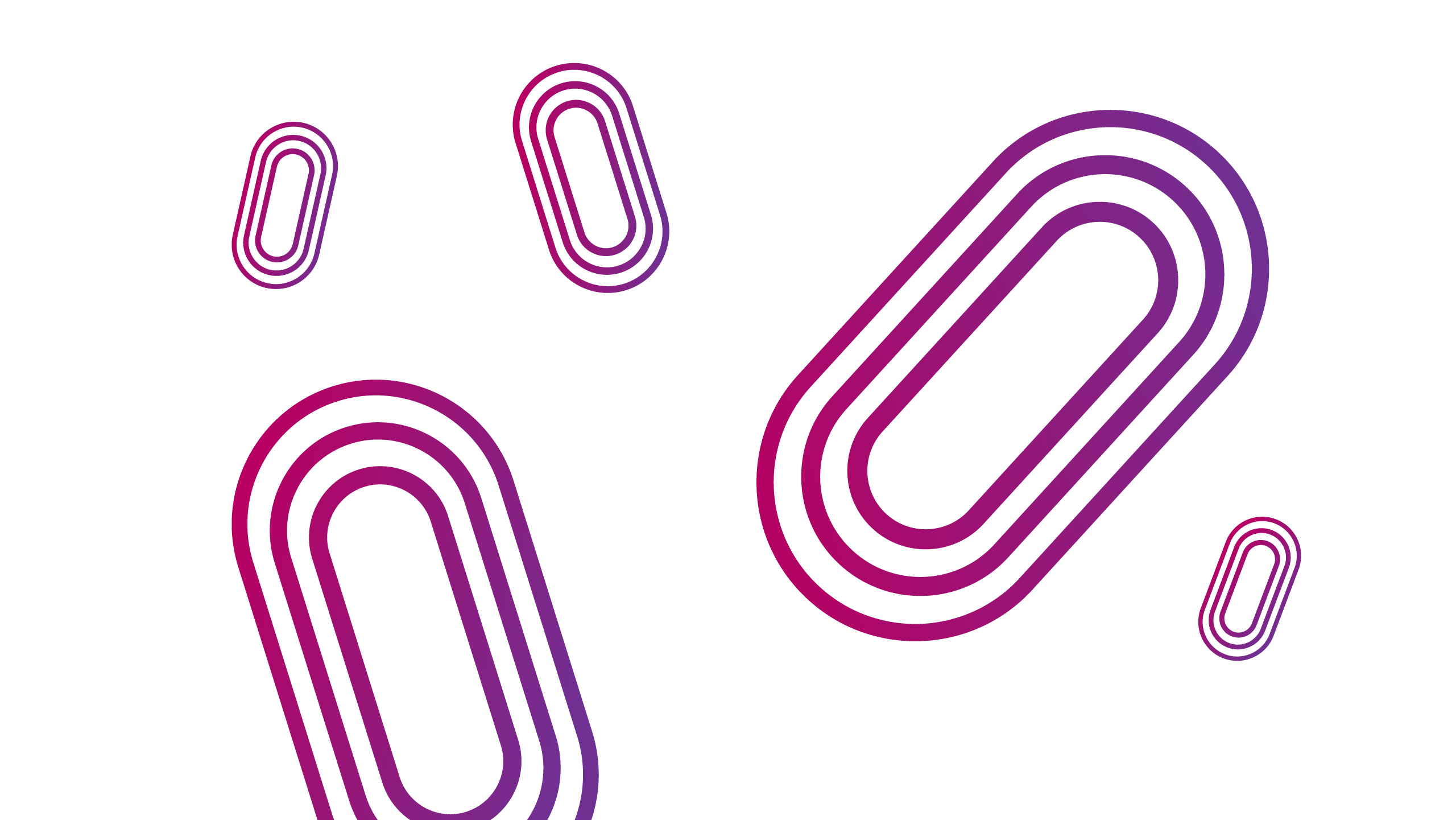 Commonwealths' success
The Birmingham 2022 Commonwealth Games brought an exhilarating couple of weeks of action for our athletes. They performed so well, that if Loughborough was a country it would have finished sixth in the overall medal table.
Loughborough-linked athletes won a record haul of 47 medals in total – including 14 gold, 17 silver, and 16 bronze.
More than 120 Loughborough-linked athletes – including current students, alumni, those that train at the University, and Loughborough College learners – appeared in Birmingham, representing 11 different countries.
You can find out more about our athletes and their performances on Loughborough's dedicated 2022 Commonwealth Games website.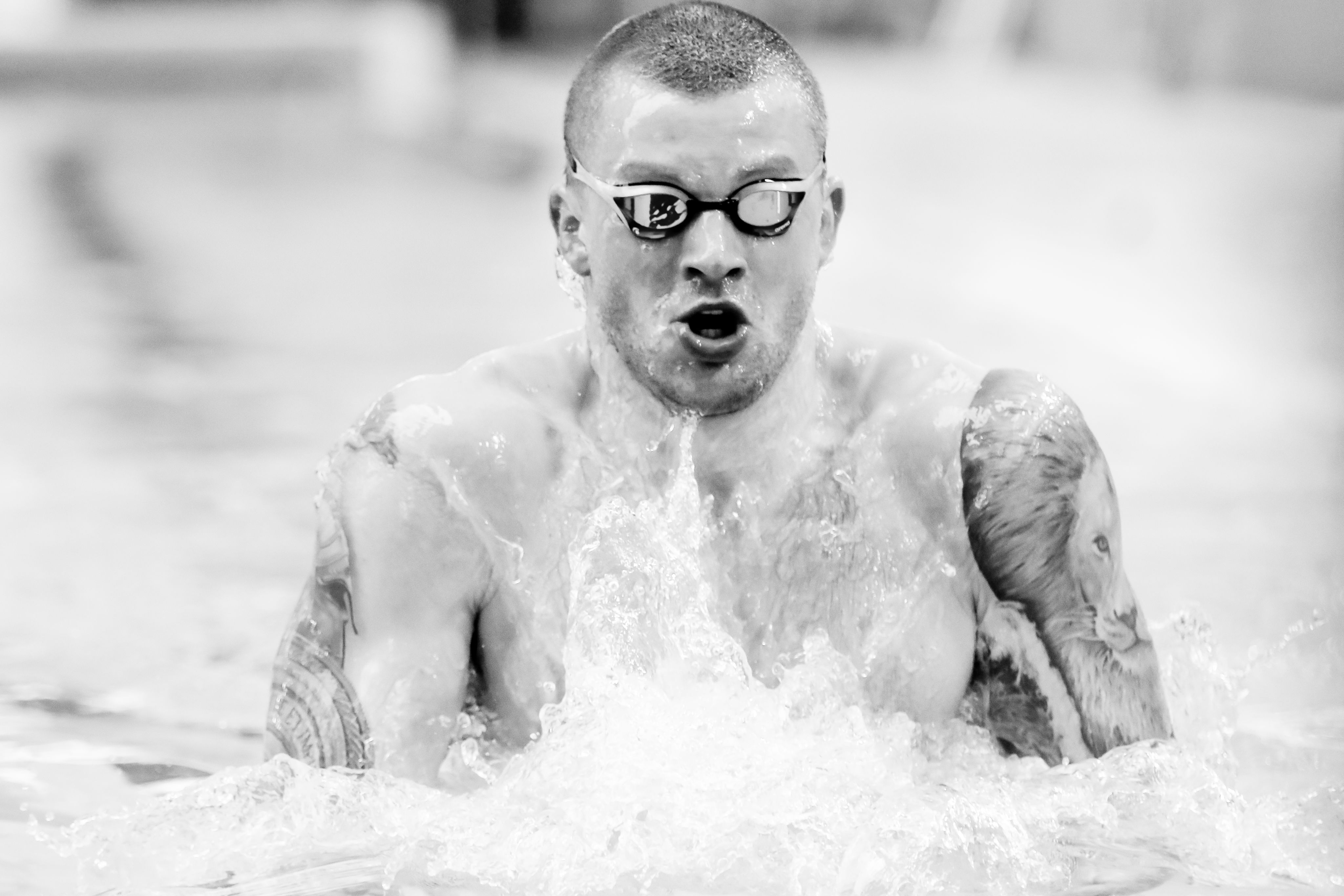 Celebrating the Games on campus
The Birmingham 2022 Queen's Baton Relay also visited the University in the run-up to the Games, during its final journey through England.
The Baton travelled the length and breadth of England for a total of 29 days, visiting our East Midlands campus on Monday 11 July.
On the day, the Queen's Baton Relay visited representatives from Team England, who were holding their immersion camp and official 'kitting out' process on campus.
Members of the Loughborough family and the public came together to celebrate and embrace the arrival of the Baton, taking the opportunity to experience the buzz of Birmingham 2022 in their community.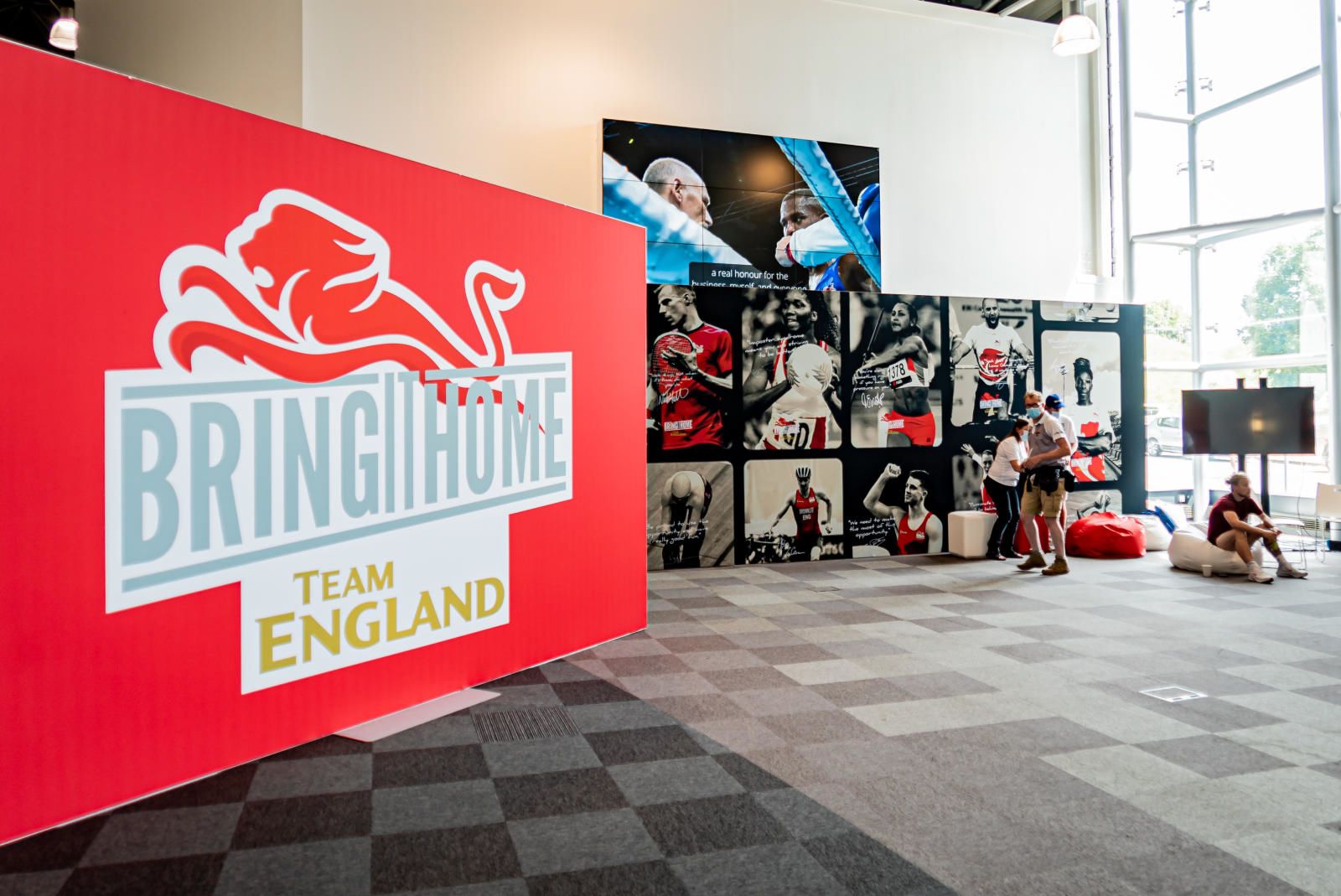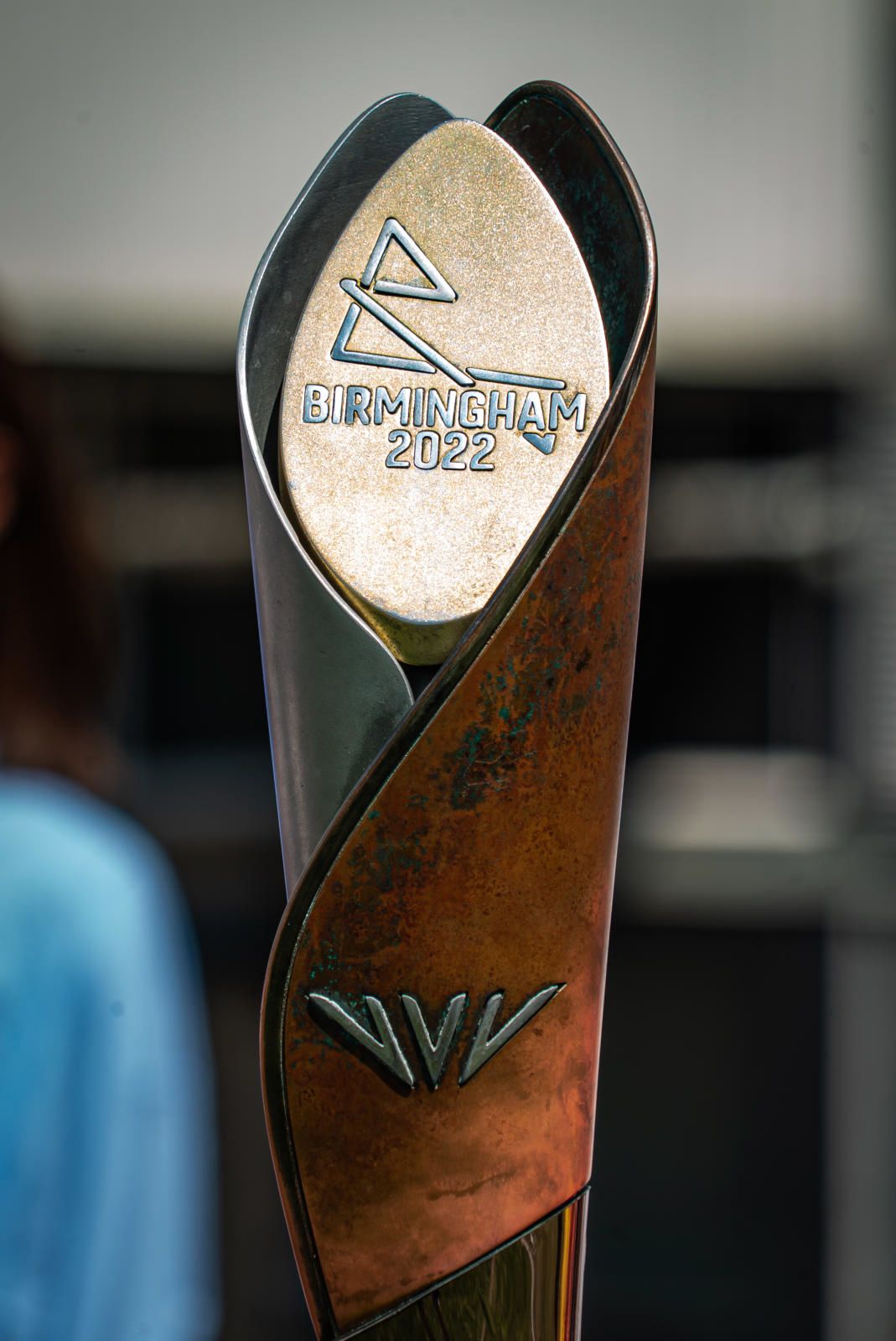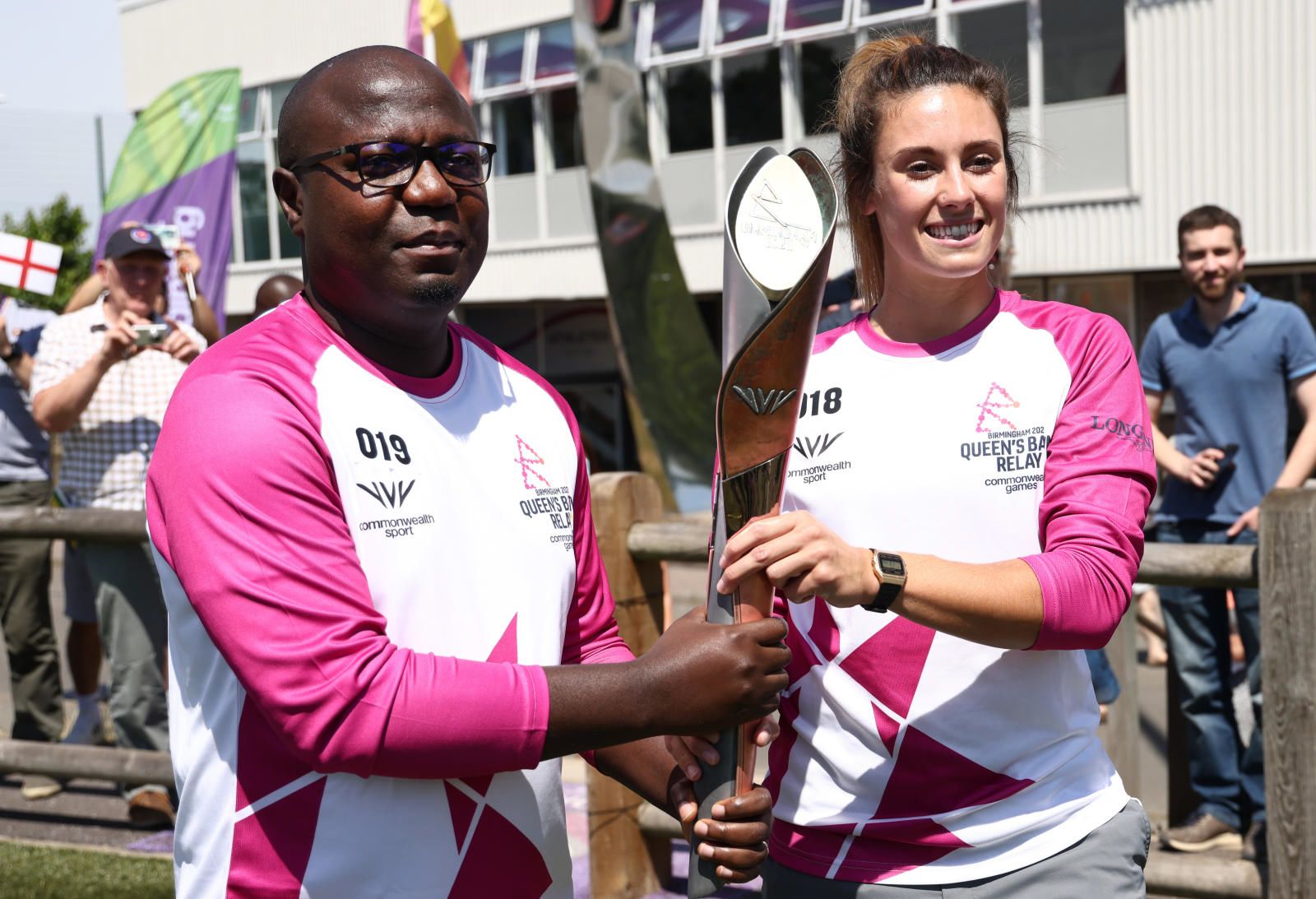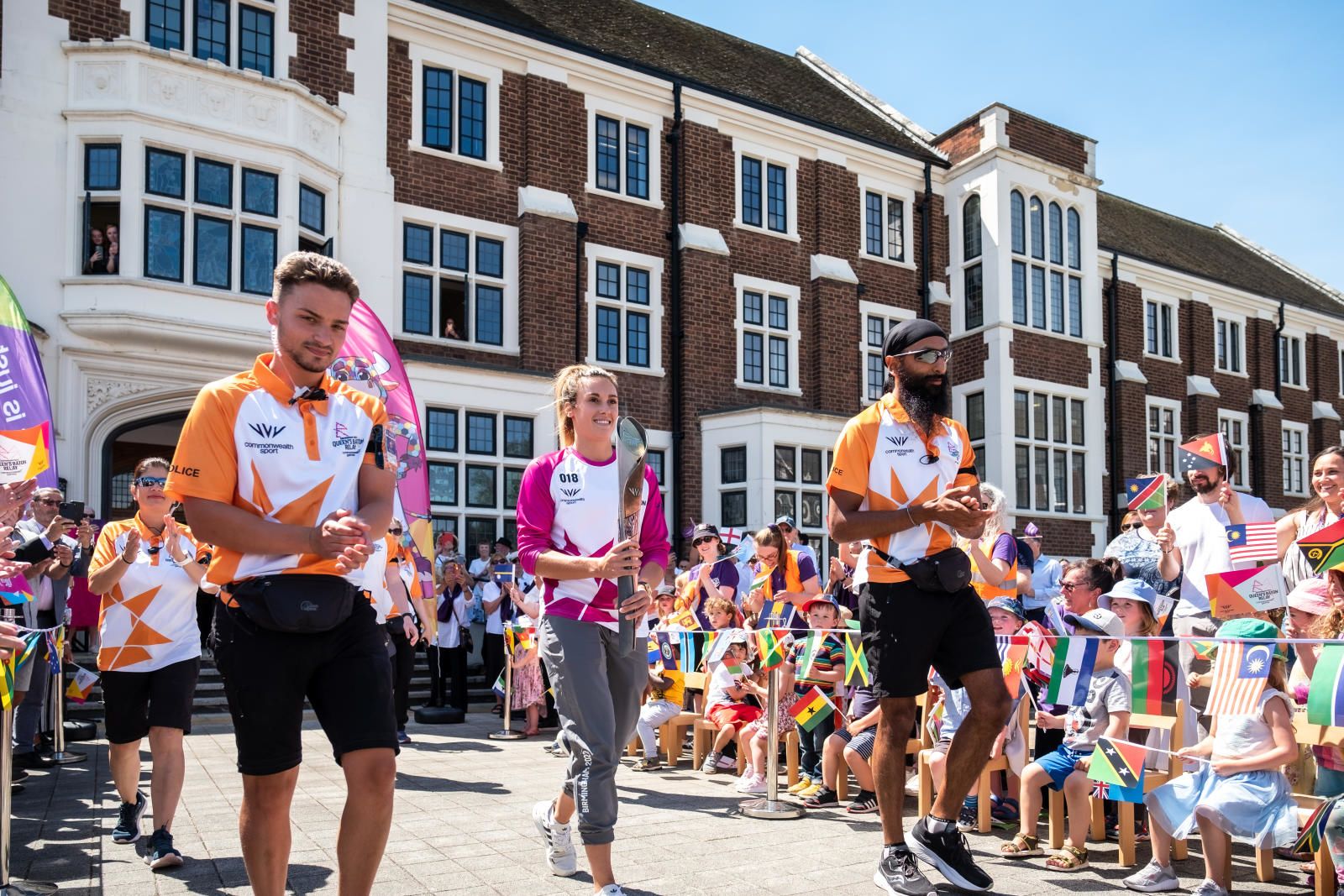 Item 1 of 4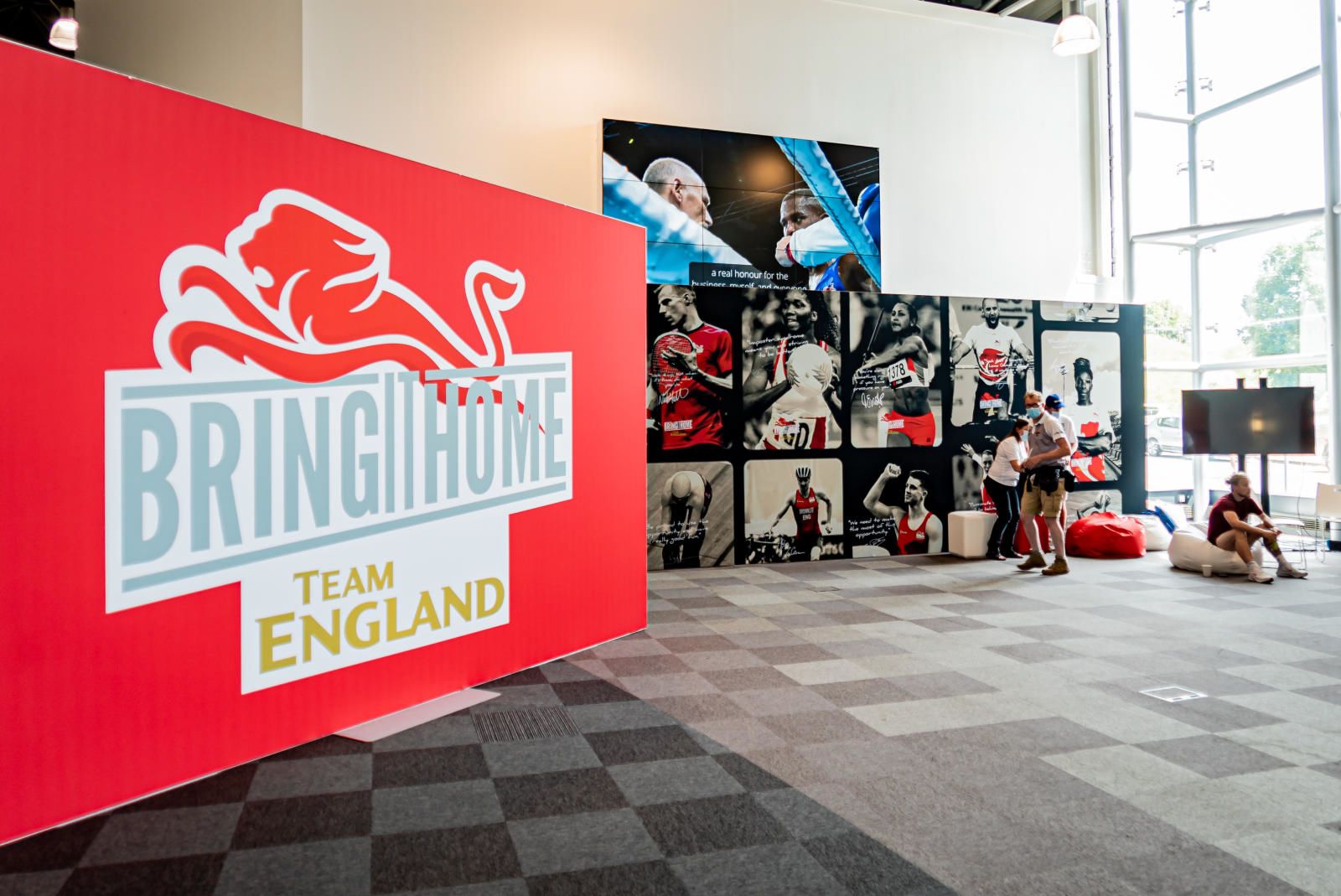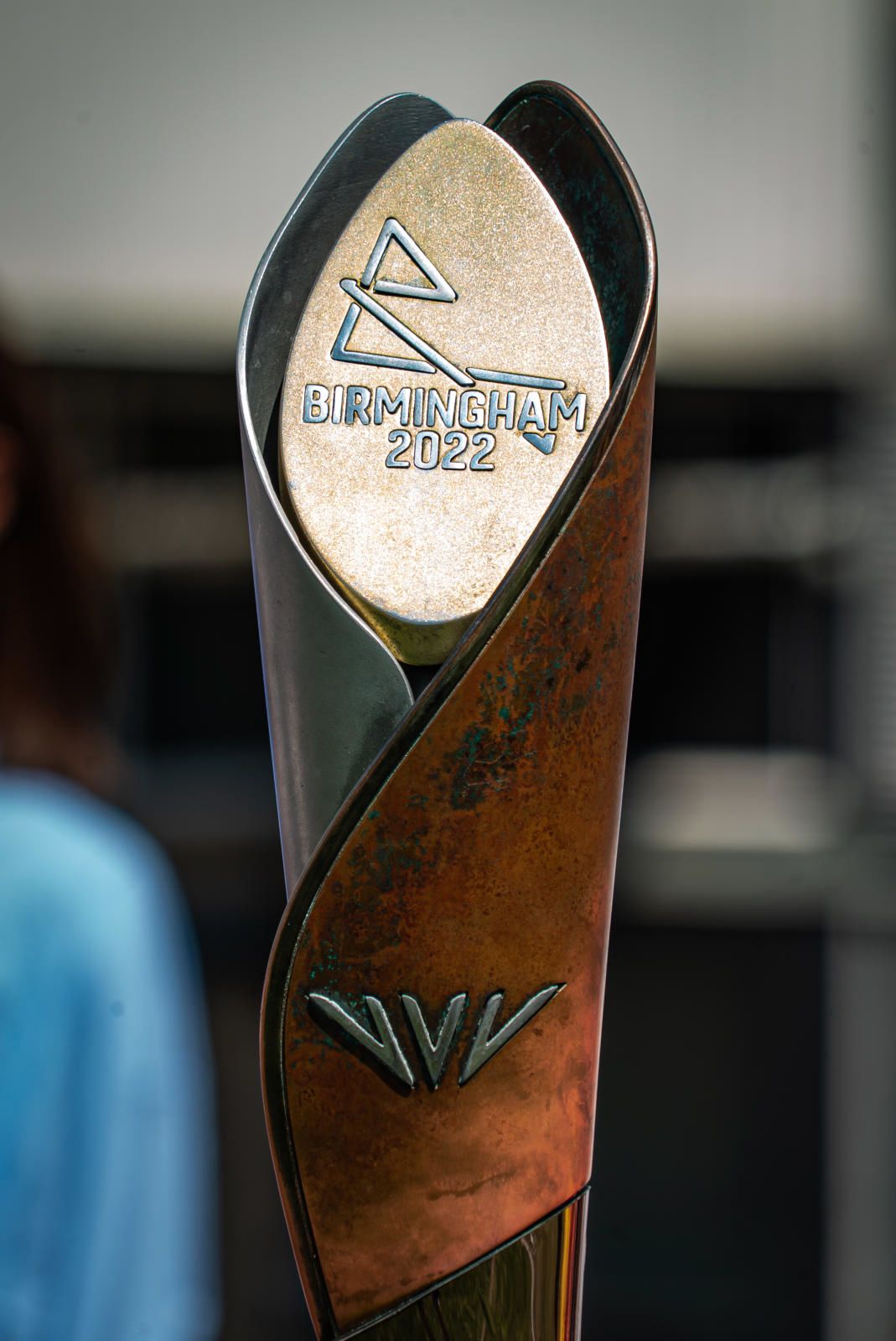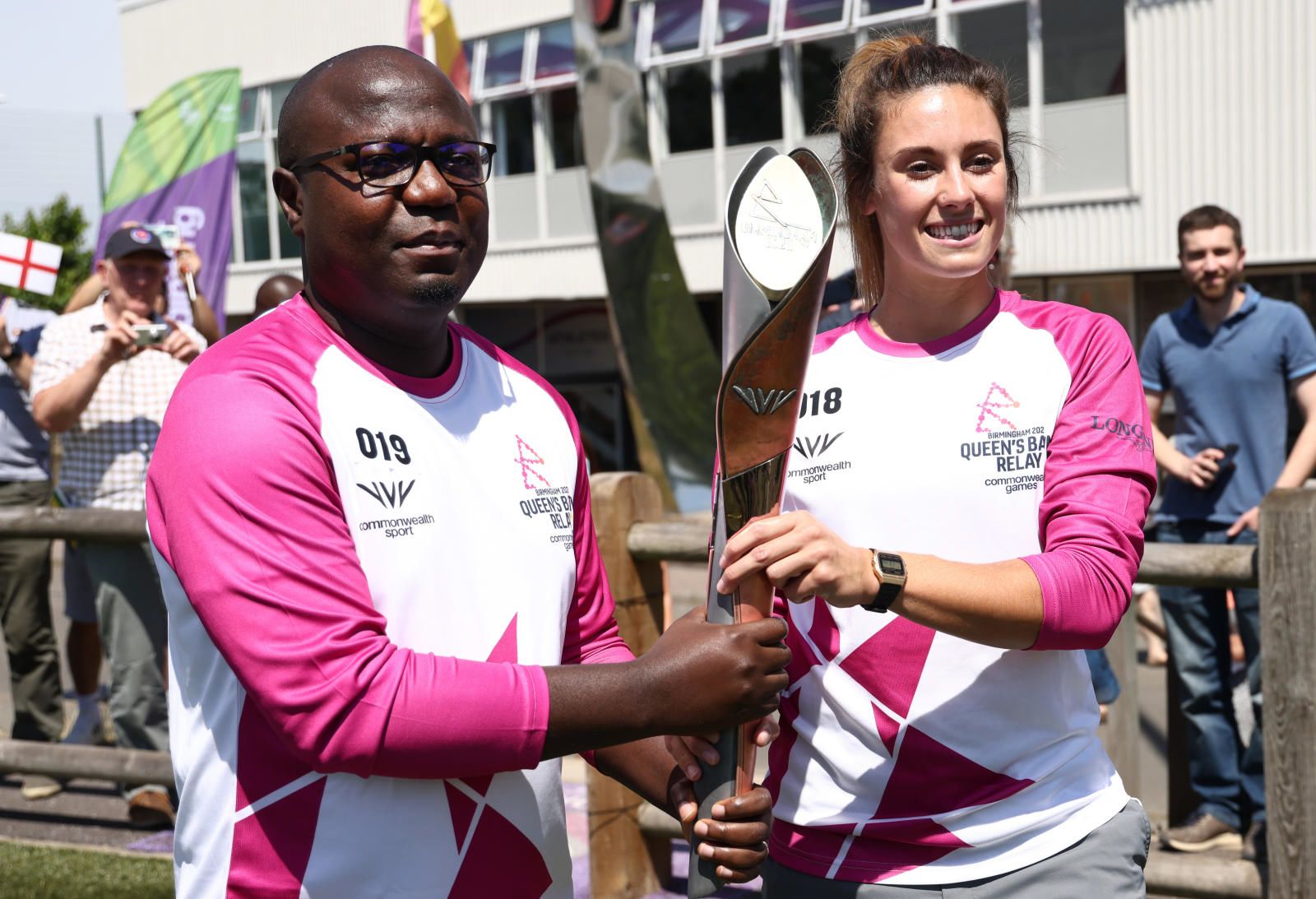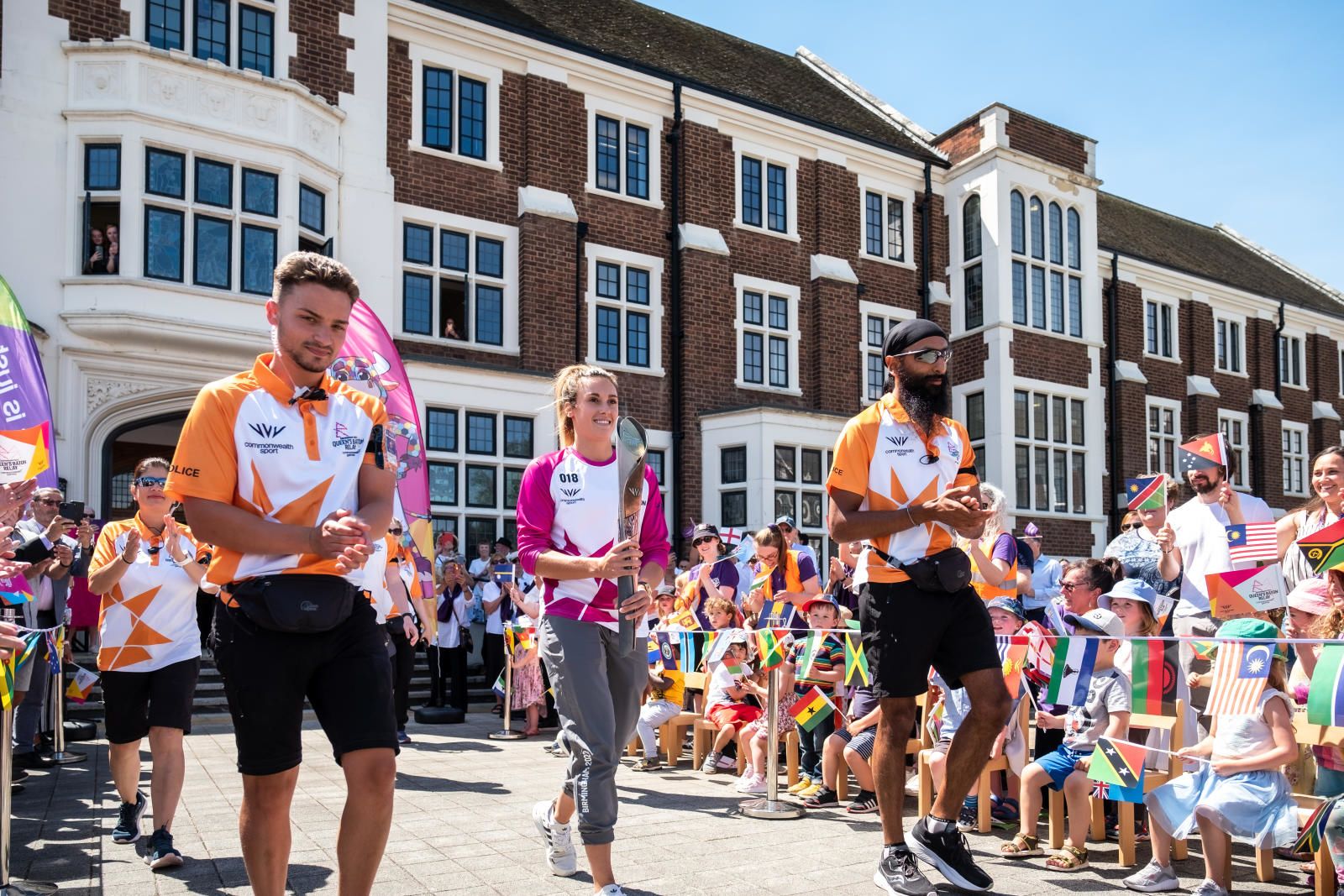 "Sport is at the heart of Loughborough. Many of our past and present students and staff were part of the Games, as athletes, coaches and support staff, so to be able to celebrate with the Queen's Baton Relay on campus was incredibly special."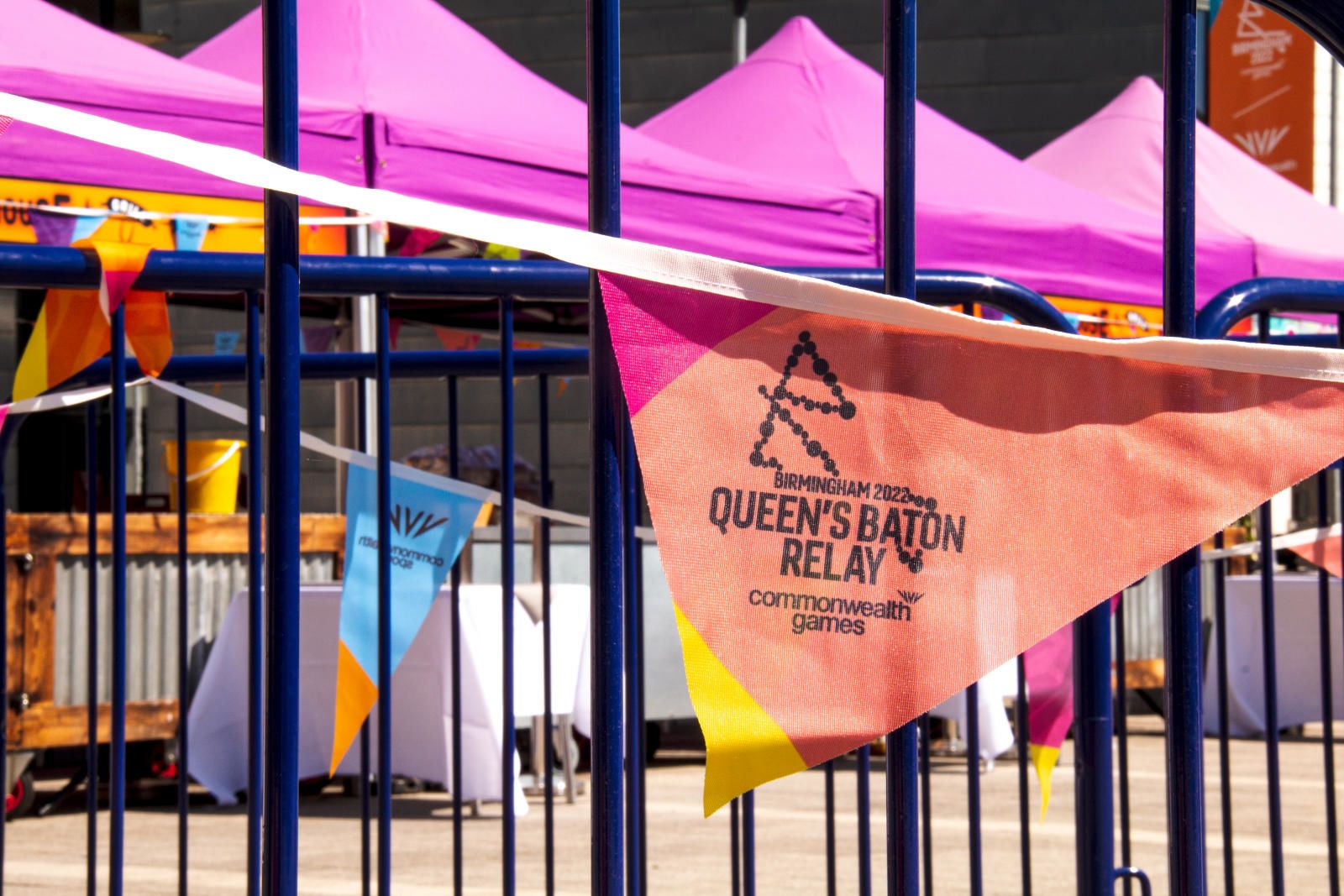 Loughborough stars at Wimbledon
The University also had a large presence at Wimbledon in the summer, with several of our athletes competing at the major Grand Slam event.
Six players from the Loughborough University National Tennis Academy (LUNTA) and three others with links to the University, took part in the prestigious competition.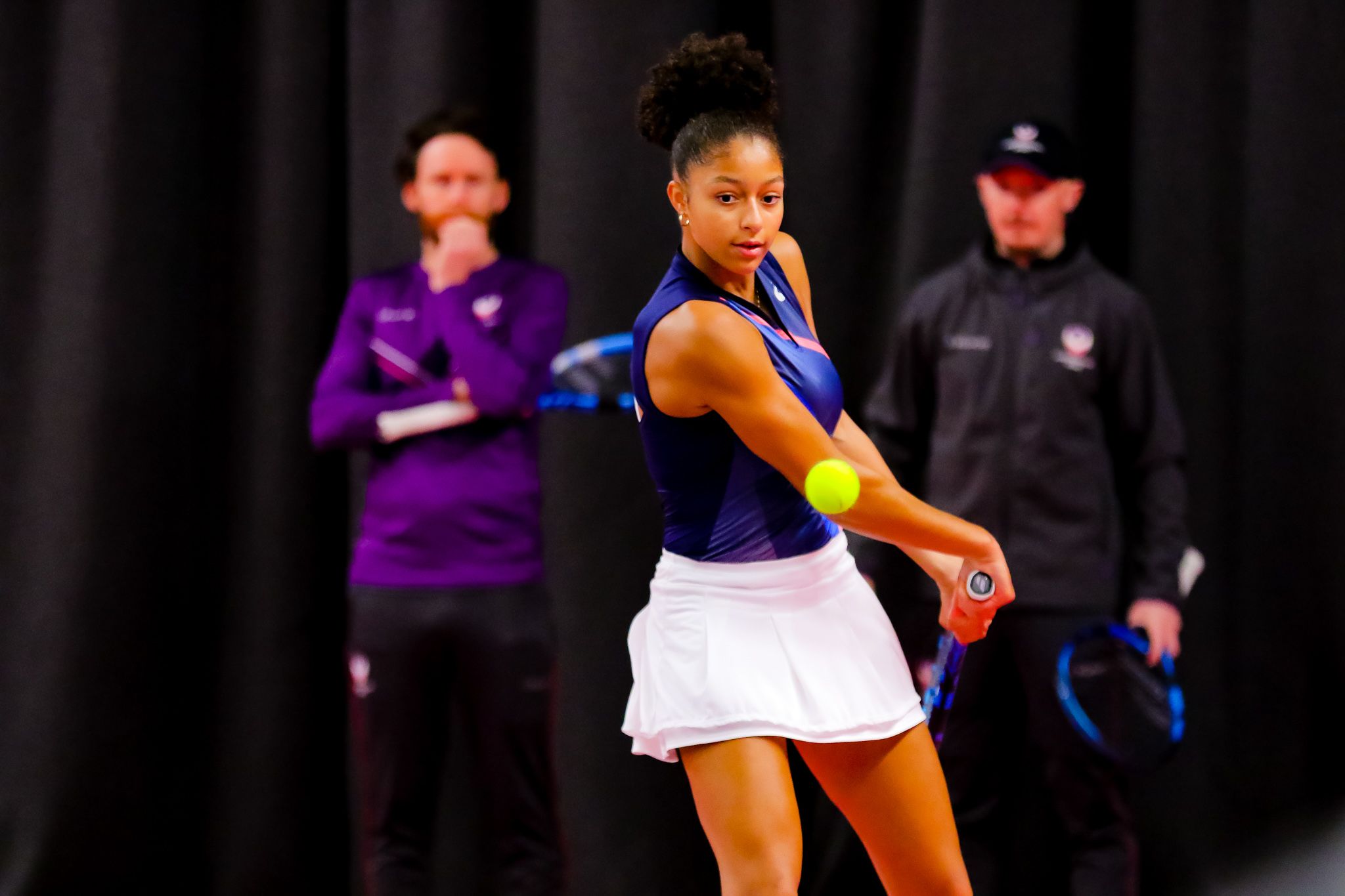 Ladies Qualifying, Women's Doubles and Girls Junior competition: Mimi Xu, Ranah Stoiber, and Talia Neilson-Gatenby, Olivia Nicholls and Given Roach.
Men's Qualifying, Men's Doubles and Boys Juniors competition: Luca Pow, Henry Searle, Julian Cash, and Lloyd Glasspool.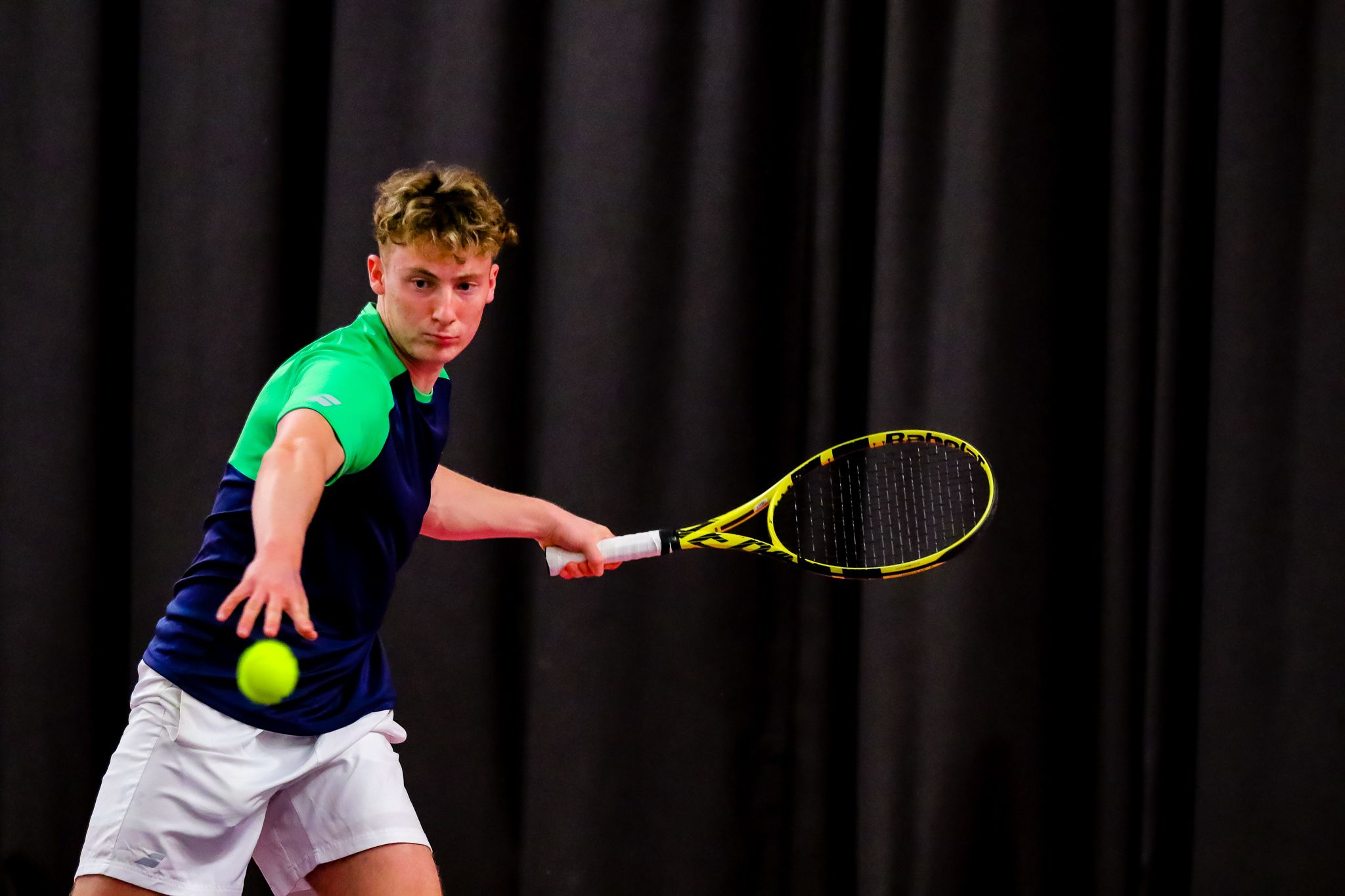 Athletes joining us on campus
2022 also saw several elite athletes join the Loughborough fold.
Loughborough Swimming secured a major coup as two current Olympians agreed to join its ranks.
Sweden's Sophie Hansson and the USA's Catie DeLoof are training at the University as preparations for the Paris 2024 Olympic Games begin.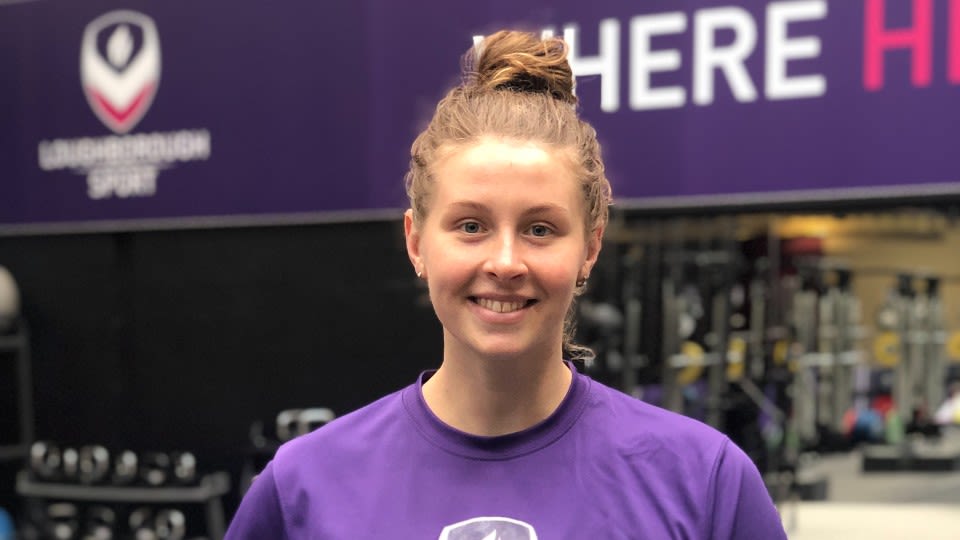 During her time at the University Sophie will study International Business, and Catie will study Sports Coaching BSc (Hons) at Loughborough College.
"I'm thrilled to be joining Loughborough at such a pivotal time in my career. I've chosen to come here because I've heard so many good things about the coaches, academics, and how much their swimmers improve."
Loughborough Swimming strengthened its roster further with the arrival of USA Olympic silver medallist, Paige Madden.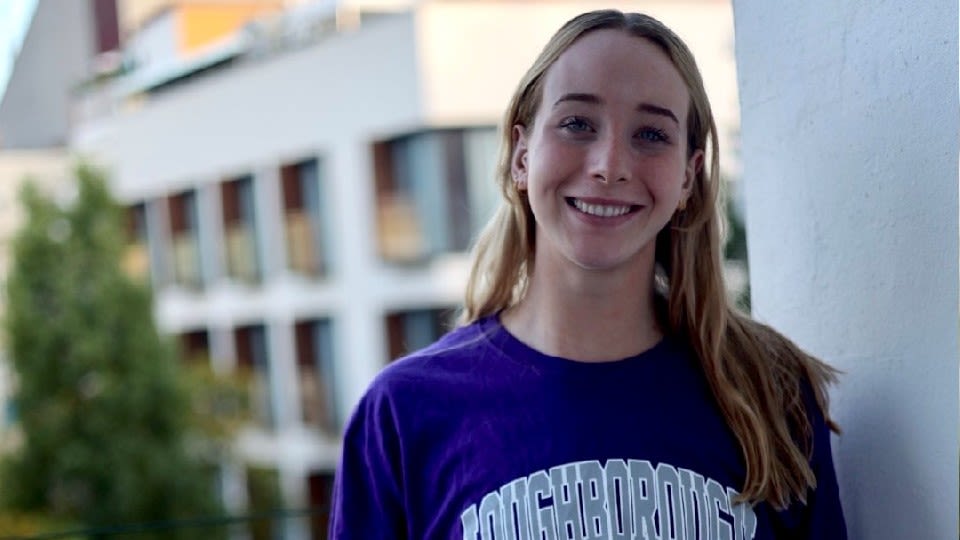 Paige is also working towards her master's degree in clinical exercise physiology during her initial stay at the University.
"Both academia and athletics are equally important to me, and Loughborough provides the best of both worlds."
Heavyweight Olympic bronze medallist Frazer Clarke chose Loughborough as his new training base.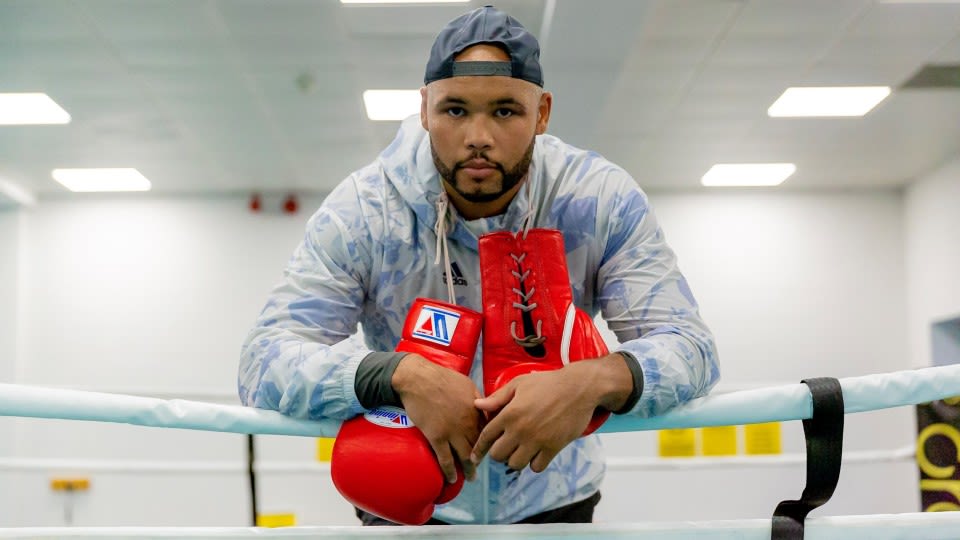 Working with world-renowned trainer Angel Fernandez at the Boxing Centre of Excellence, Clarke is embarking on a professional career in the sport following his podium finish at last summer's Olympic Games in Tokyo.
"One of the massive parts of me coming to Loughborough was the opportunity to work under Angel again. Being here is an honour and I firmly believe Loughborough is the best in the world in terms of the facilities, athletes, and how dedicated everyone is."
IMPORTANT PRIORITIES IN SPORT
When the University launched its new strategy earlier this year, sport, health and wellbeing was set as one of three key strategic themes. The other two were climate change and net zero, and vibrant and inclusive communities. Within sport, we're prioritising activity across all these areas.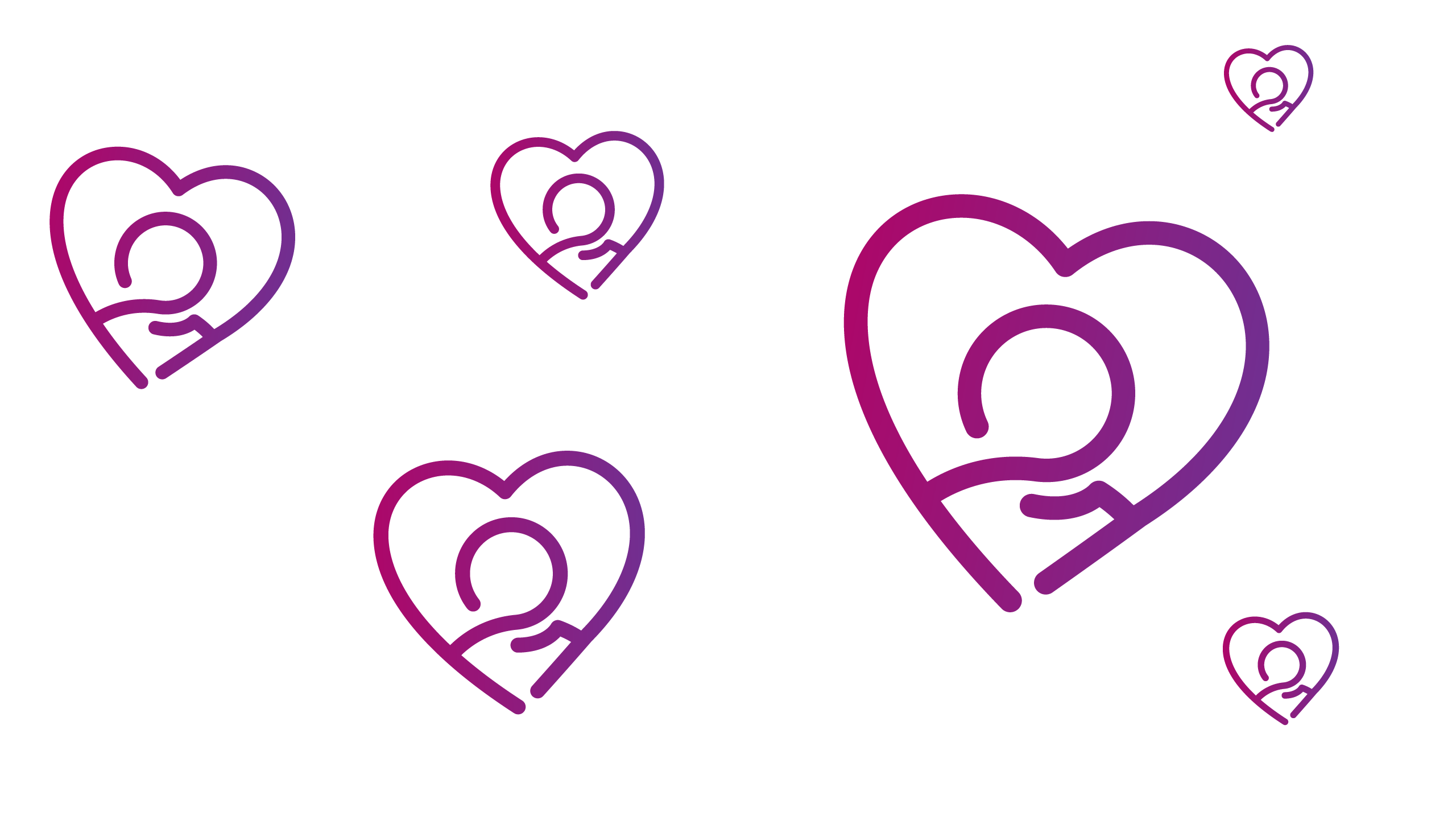 Black in Sport Summit
During the first part of 2022, Loughborough hosted the inaugural Black in Sport Summit (BISS) – an event that set out to inspire students from all backgrounds to strive for excellence.
The event was created by a group of Loughborough University students who joined forces after watching the horrific reaction towards black English footballers at the Euro 2020 final. They created BISS to change the narrative.
Working in collaboration with the University and the Students' Unions Afro-Caribbean Society, the event gave attendees the opportunity to hear from some of sport's highest profile black athletes and professionals.
The star-studded line-up included Sky Sports Presenter, Mike Wedderbern; former England Netball Captain Ama Agbeze MBE; paralympic athlete Thomas Young; Football Manager Chris Hughton; and Brendon Batson MBE, the first Black Arsenal FC player.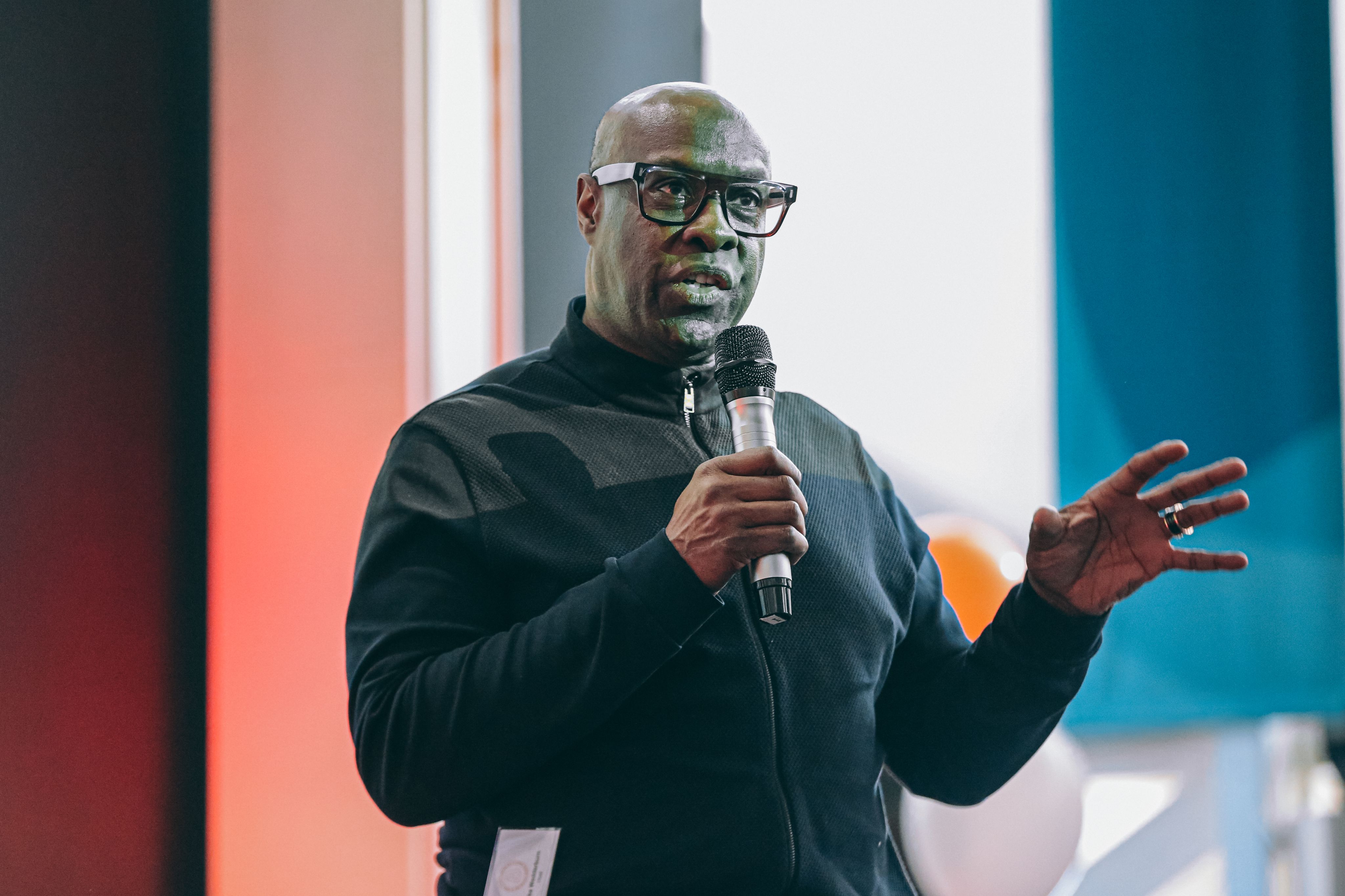 "To be able to meet these people, have conversations with them and hear their experiences, is a once in a lifetime opportunity."
Sustainable pitches
This year, the University and its long-standing partner SIS Pitches collaborated to bring a fully sustainable pitch to campus.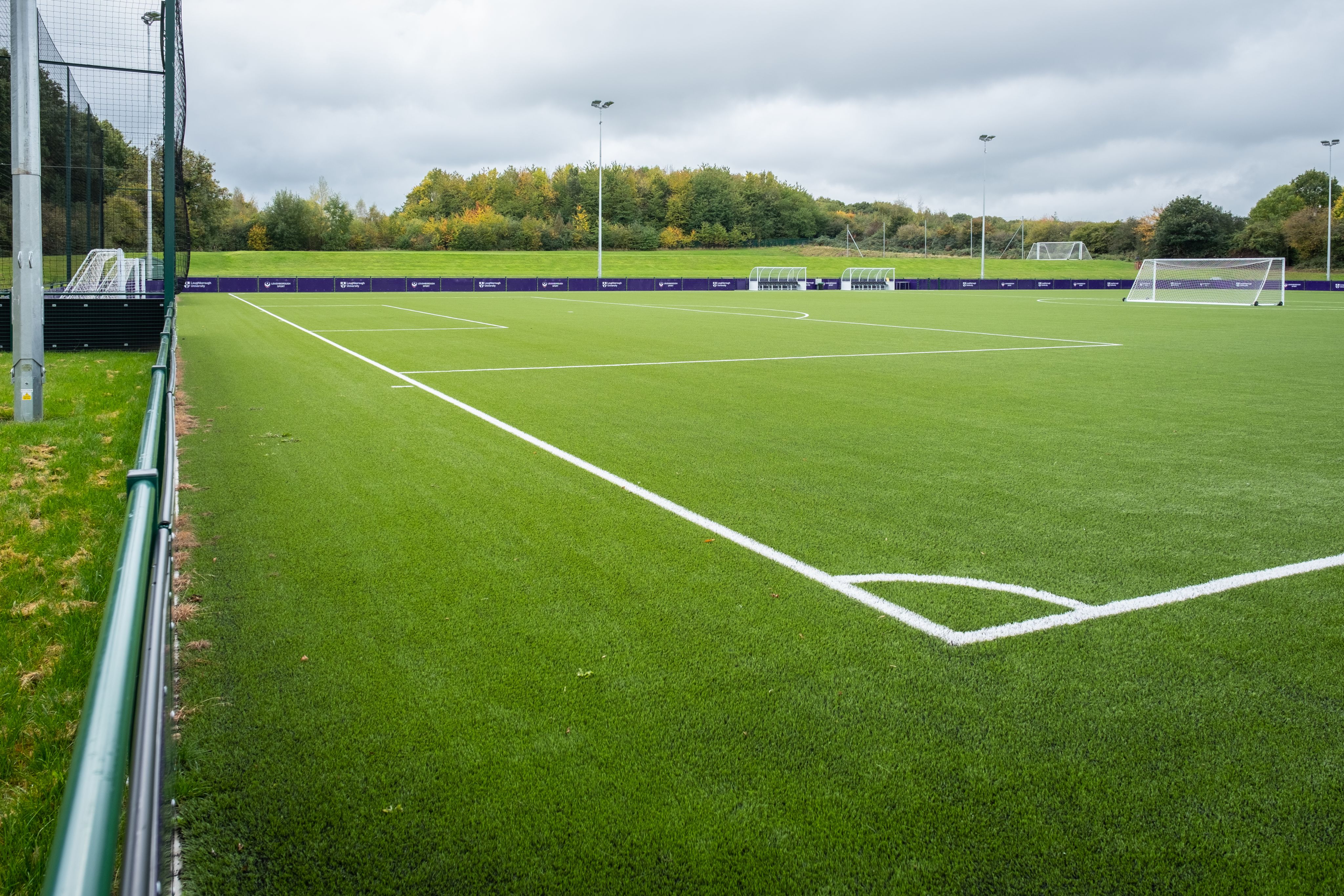 The project – the first of its kind in the sector – involved the refurbishment of an existing 3G multi-use games area facility on campus with all construction and production activities closely monitored for carbon emissions.
Sustainability in Sports Summit
In a pledge to driving a sustainable approach across the sector, the University hosted the Sustainability in Sports Summit at Lord's Cricket Ground in London, which brought together world-leading academics, international sports brands, national sports bodies and top business leaders for important discussions on how sports can act to protect our environment.
At the event, sports ecologist Dr Maddy Orr, from Loughborough University London's Institute of Sport Business, launched a report, commissioned by the UN Environment Programme (UNEP) and supported by the International Olympic Committee (IOC), into how sports can act to protect nature.
The report will hopefully be a step towards an international action campaign to coordinate sports' response to the triple planetary crisis (the interlinked issues of climate change, pollution and biodiversity loss) in the lead up to the Paris 2024 Olympic and Paralympic Games and throughout the UN's Decade On Ecosystem Restoration initiative.
Opportunities for all
Para Sport at Loughborough continues to go from strength-to-strength with research helping athletes, coaches, practitioners, and national governing bodies ahead of major championships and beyond.
Success for our para-athletes during 2022 has included:
14 Loughborough students, alumni and Loughborough-based athletes nominated by British Athletics onto the UK Sport Paralympic World Class Programme (WCP) for 2022/23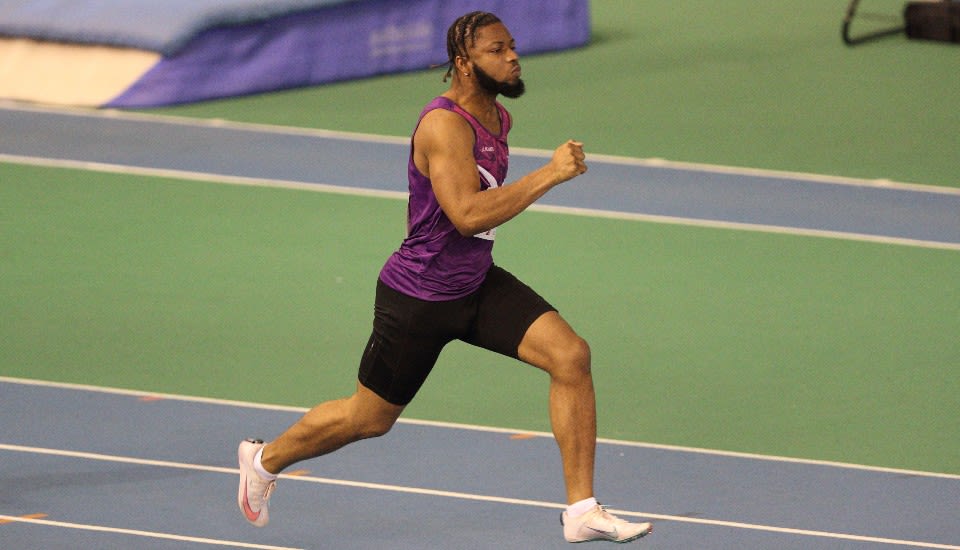 Loughborough Lightning Wheelchair Basketball made history by winning the inaugural Women's Premier League title
"To see them have the success – come back with a silver or a gold medal, achieve a personal best – it makes me feel really proud that the members of the Peter Harrison Centre are behind the scenes and are contributing to some of that success."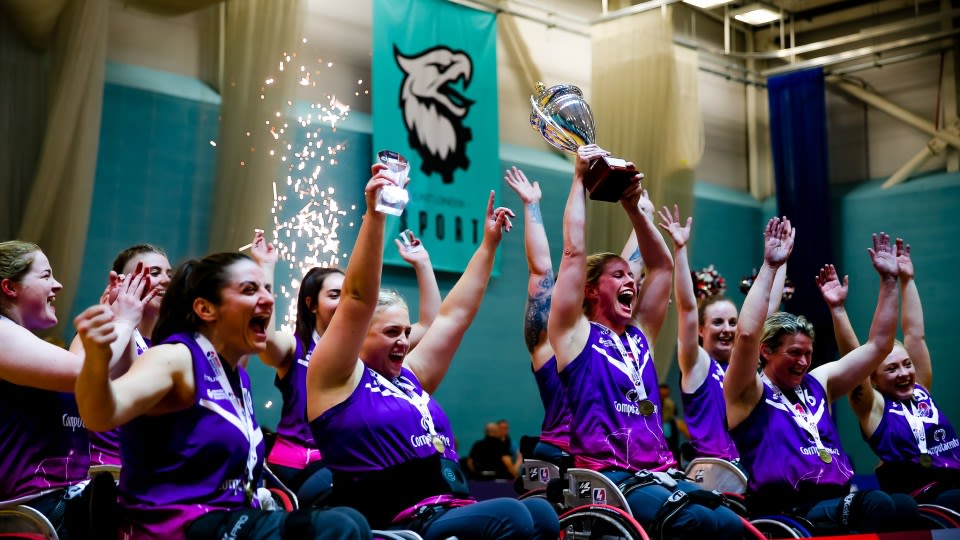 RESEARCH AND INNOVATION
Research and innovation are important aspects of our sporting excellence. As part of the delayed Research Excellence Framework (REF) 2021 results, that were released in 2022, 100% of the School of Sport, Exercise and Health Sciences' research impact was rated 'world-leading' or 'internationally excellent'.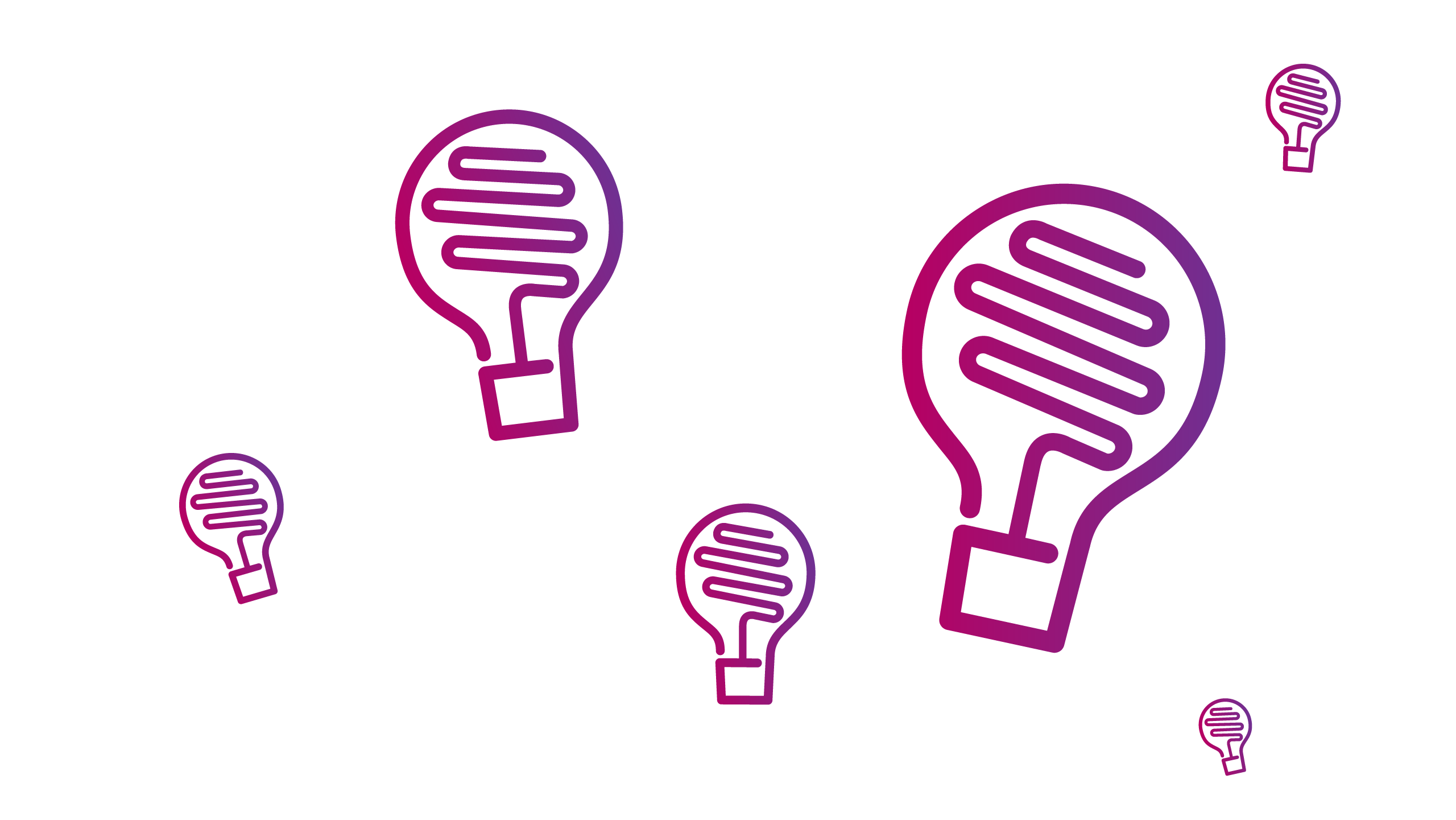 New projects and developments for 2022, include:
A regional collaboration to support Public Health Evaluation: A team from the universities of Loughborough, Nottingham and Lincoln were awarded £2.5m by the National Institute for Health Research (NIHR) to deliver evaluations of public health initiatives across the UK. The Public Health Intervention Responsive Studies Team (PHIRST) scheme funds academic teams to provide timely and accessible research to local authorities that are keen to have their work evaluated.
A multimillion investment to turn research discoveries into treatments: Leicester Biomedical Research Centre, of which Loughborough University is a partner, was announced as a recipient of additional funding from the National Institute for Health and Care Research (NIHR). Almost £800m is set to be provided to both new and existing Biomedical Research Centres across England, to translate scientific discoveries into new treatments, diagnostic tests and medical technologies to improve patients' lives in areas such as cancer, mental health, dementia and infectious diseases.
PARTNERSHIPS AND COLLABORATIONS
The University's new strategy emphasises the importance of working together to create a better future for everyone. Several new partnerships have been established within sport at Loughborough during 2022, including:
Bringing a world-first course for elite athlete wellbeing to Europe: A new partnership between the Wellbeing Science Institute (WSI) and Loughborough Sport, will see the Elite Athlete Wellbeing Management Qualification run from both our campuses, to enhance the professional development offer in the UK. The course has already attracted professionals from elite sports clubs including Liverpool FC, Arsenal FC, Manchester City FC and Harlequins Rugby.
"This opportunity will deepen our connections with top sporting organisations as we develop the next generation of leaders in elite athlete wellbeing, ultimately shaping the future of how sporting organisations support athletes."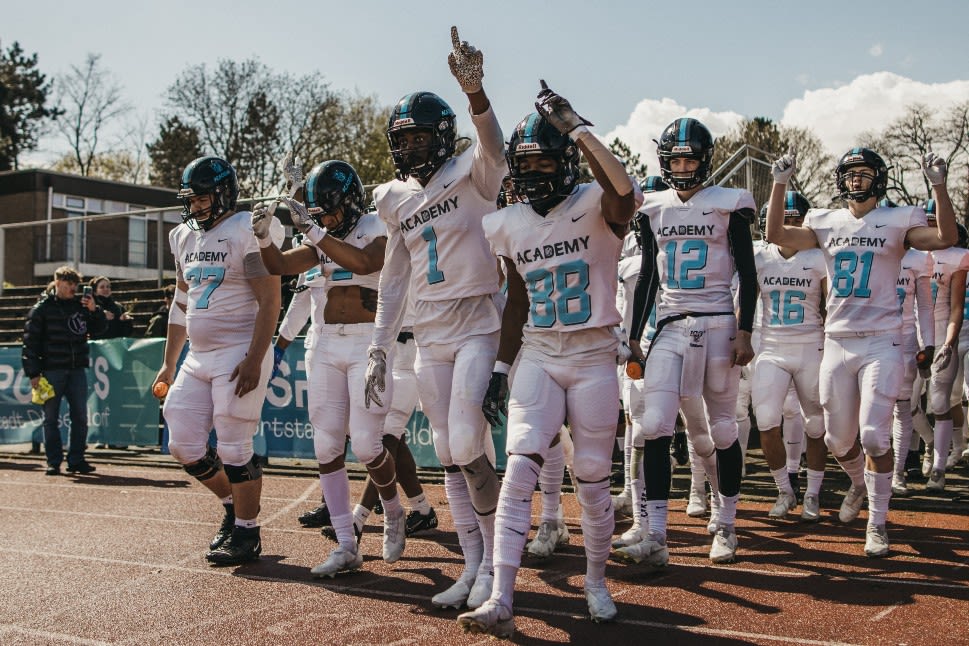 NFL Academy moves to Loughborough: The National Football League's UK-based NFL Academy relocated to Loughborough College and Loughborough University for the start of the 2022/23 academic year.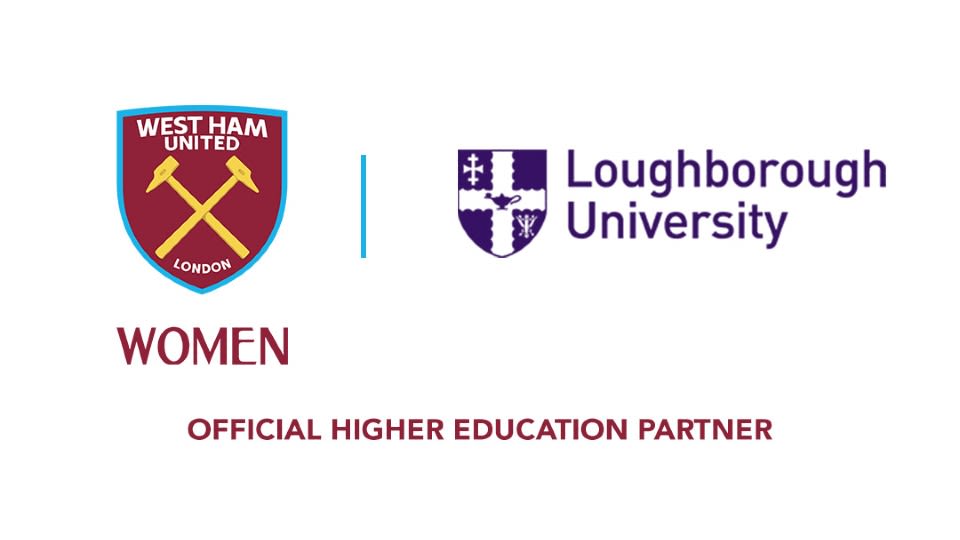 Loughborough University became the official higher education partner of West Ham United Women – the first partnership of its kind in the Barclays Women's Super League. The long-term partnership will see West Ham United Women benefit from the full scope of the University's expertise. The University will provide an alternative education pathway for the team's players and coaches through scholarships and BTECs at Loughborough's London campus. As part of the agreement, the two institutions will also collaborate on a world-leading research project utilising performance analysis to define the future of the Women's game.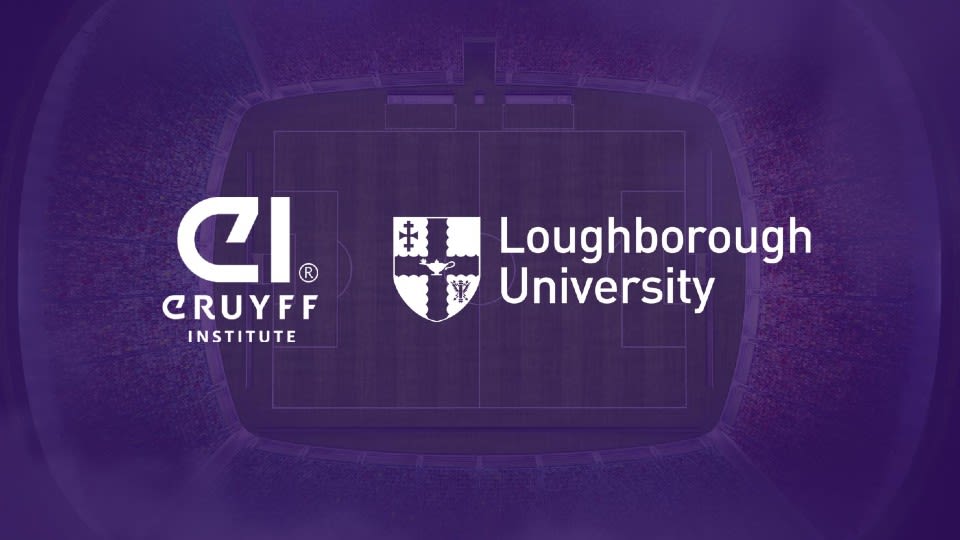 Partnership with Johan Cruyff Institute to improve professional standards in the sports industry: The collaboration will see both institutions deliver unique online training programmes, presenting delegates with the necessary knowledge, skills, and expertise to further their education in the sector.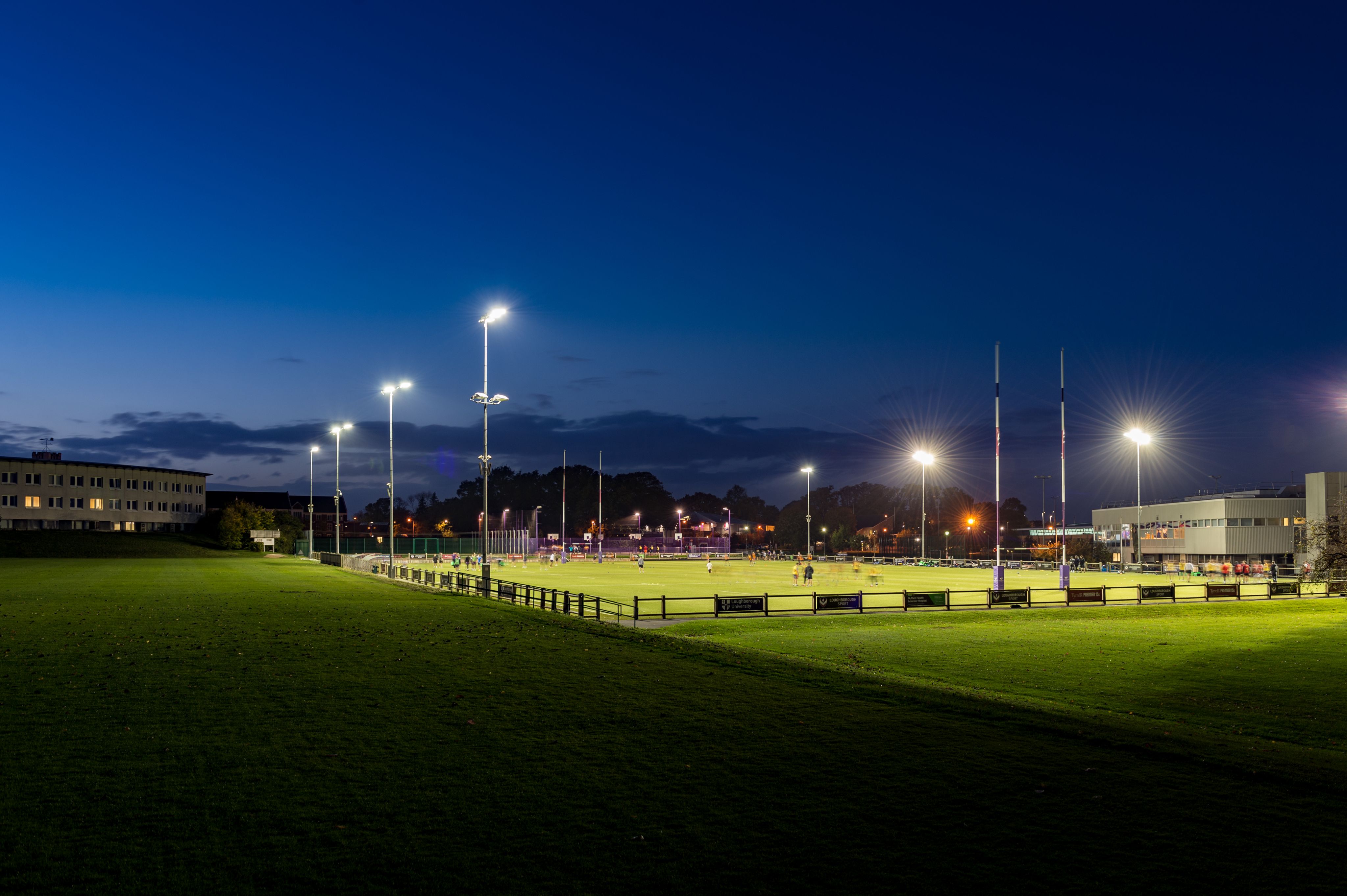 LOOKING AHEAD TO 2023
We have one of the best higher education sporting ecosystems in the world. We intend to build on this to become a global influencer within sport. Our plans for the next 12 months include:
Equity Diversity and Inclusion
Launching phase two of the para sport strategy.
Student experience
Building new partnership with the Athletic Union.
Strategic partnerships
Building on existing and creating new commercial and international partnerships.
Performance excellence
Pushing for excellence within higher education, national and global sport.
Sustainable future
Creating environmentally sustainable partnerships and ways of working.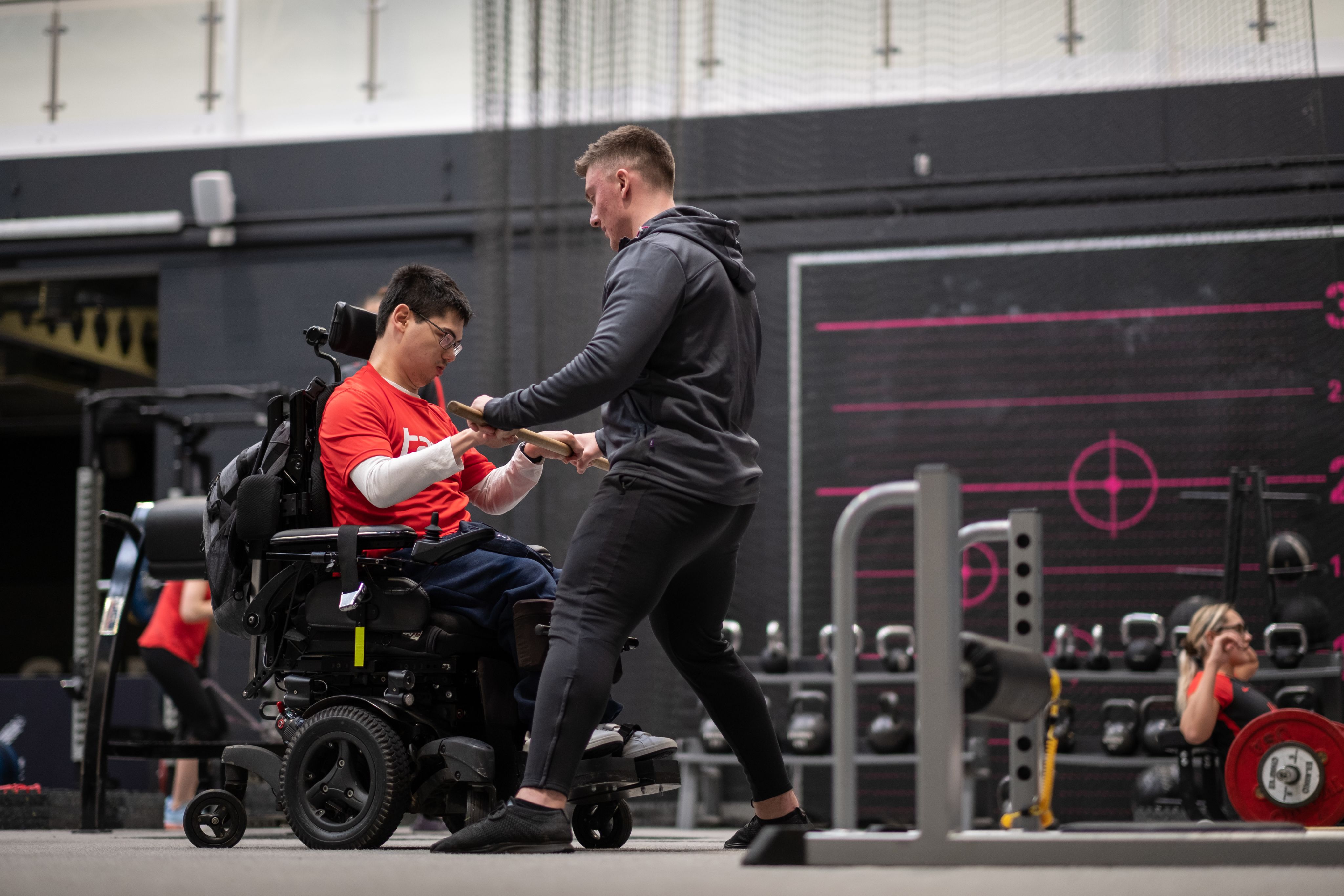 For further updates on what has happened within sport at Loughborough during 2022, visit their social media channels at: