AMBITIOUS
In a year of change, our ambition was consistent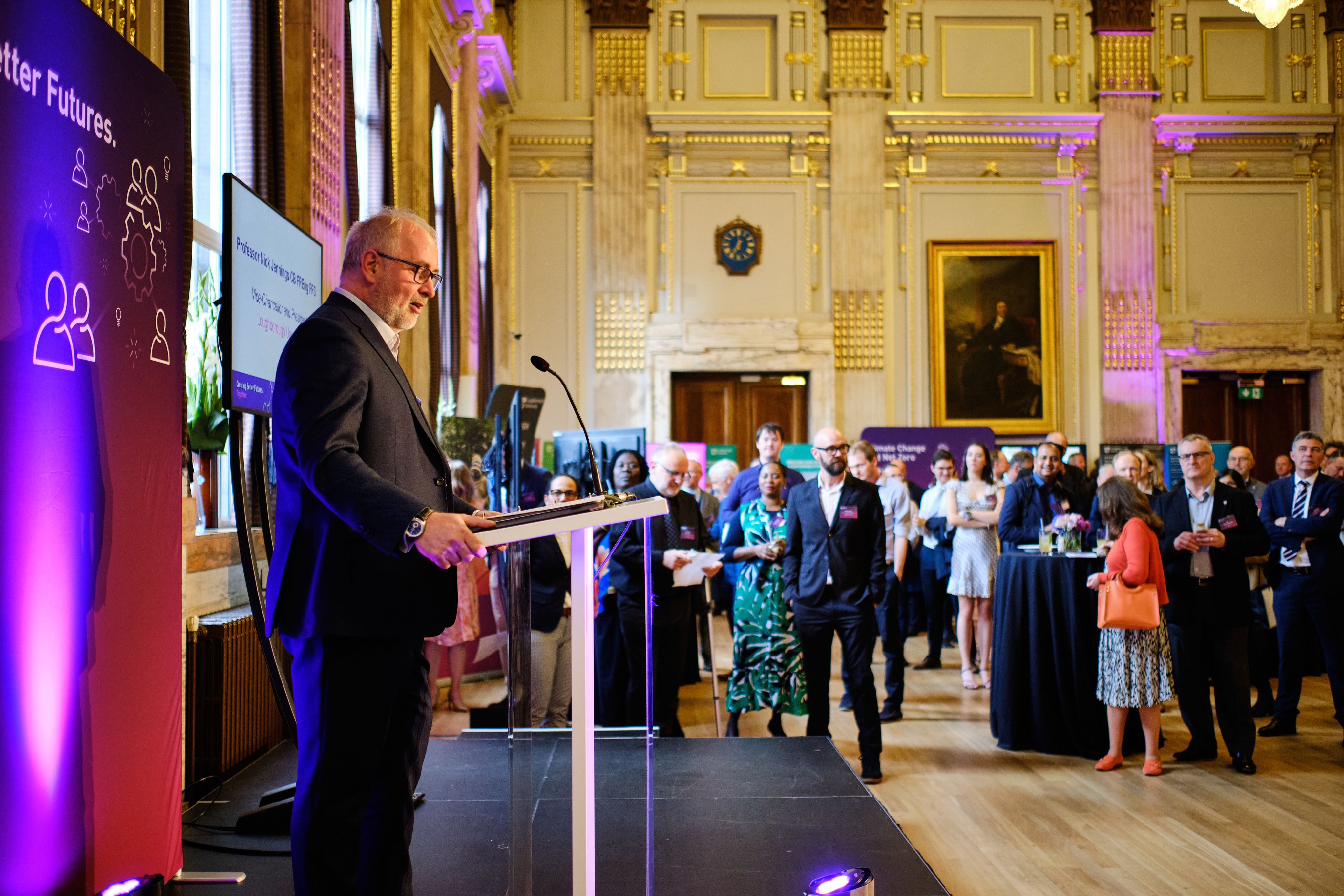 2022 signalled new beginnings for Loughborough University. The launch of our new strategy, 'Creating Better Futures. Together', set out a plan that will guide the University towards a bolder and more ambitious future.
Contributions to achieving these ambitions began immediately and have contributed to another incredible year of achievements and developments at the University.
Here, our Vice-Chancellor, Professor Nick Jennings, reflects on the progress we have made, the memorable moments and the intentions and ambitions we've set ourselves for the future.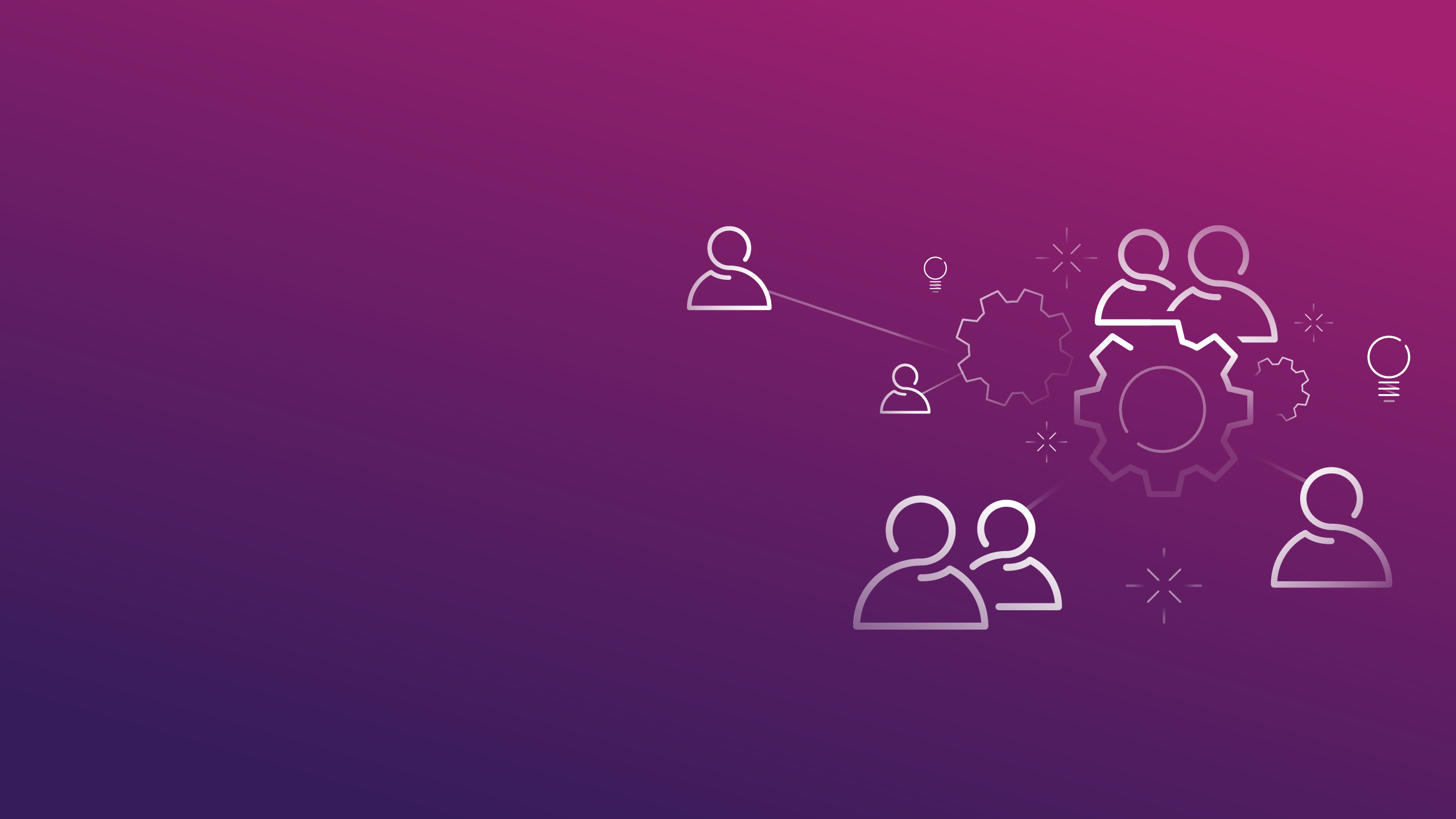 The 'Creating Better Futures. Together' strategy is designed to push the University beyond its current levels of success. Whether you reflect on the last two years or the last 100 years, some incredible work has been completed at Loughborough University to date, but we cannot be complacent. Our plan is to build on the areas where we already excel, as well as the areas that still need work.
I am looking forward to working with the entire Loughborough University community to make a real difference to the institution's future.
Some of our key priorities within the strategy include:
Raising the visibility of our important research by becoming involved in bigger, more impactful projects.
An increased focus on innovation - both staff and student – to reinforce the impact our work has on society.
Ensuring that Loughborough is a welcoming place, where everyone feels they can be themselves. We have a diverse community at Loughborough and I want that entire community to arrive and thrive.
Our plans within inclusion will also target social mobility, to ensure that opportunities are there for anyone to make the most of their potential. I was the first person in my family to go to university, so I know the importance and life-changing impact of high-quality education.
Recognising our external influence and the impact of our actions, by focusing on key themes such as climate change and reaching net zero.​
Building on our international profile, particularly through our partnerships. Our national profile is strong – strengthening our international profile will allow us to push our impact even further.
These intentions and ambitions make it feel like a very exciting time to be at Loughborough.
You can find out more about the University's Creating Better Futures. Together strategy on our website.
I'd like to take this opportunity to thank all involved in the development of the strategy for their input. Loughborough's success is down to the community of people behind it, and I'm pleased that so many staff and partners were involved in developing the strategy into something that reflects the ambitions of our entire community.
We held internal and external events to celebrate the launch of the strategy. It was great to see so many people turn out in support of these events and the University's future plans.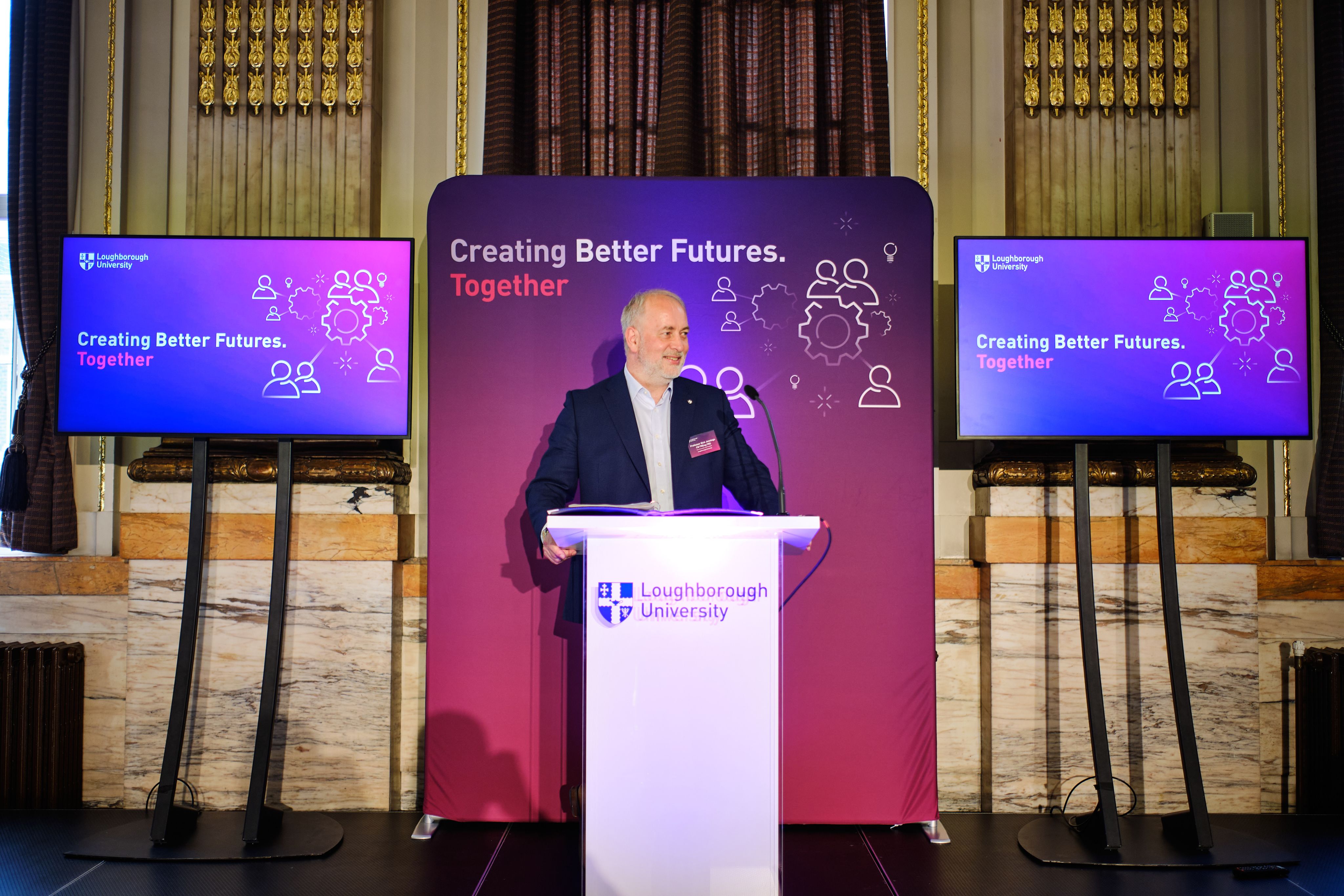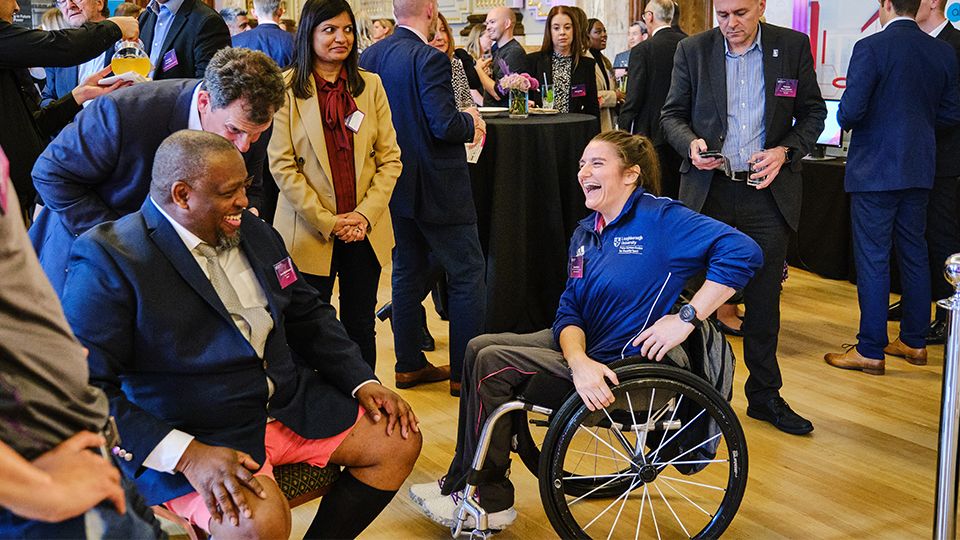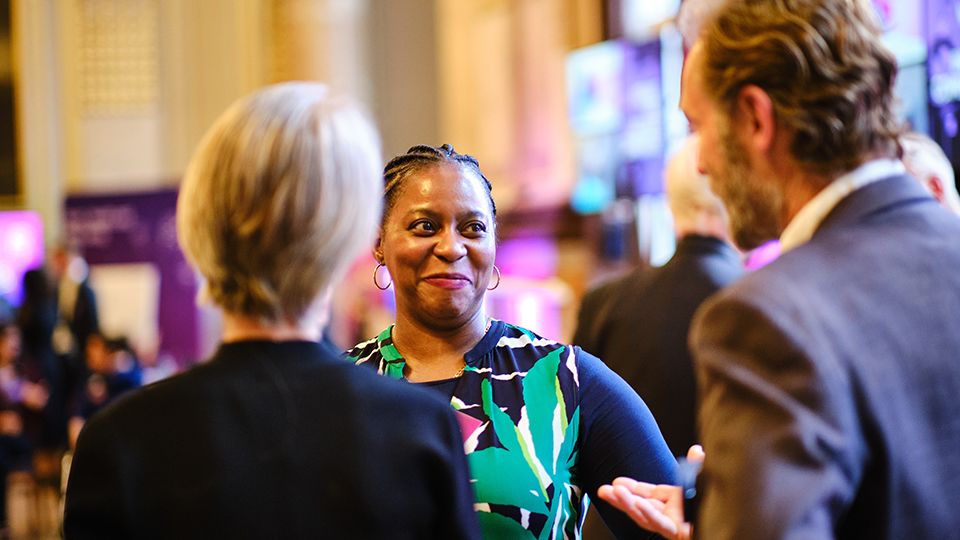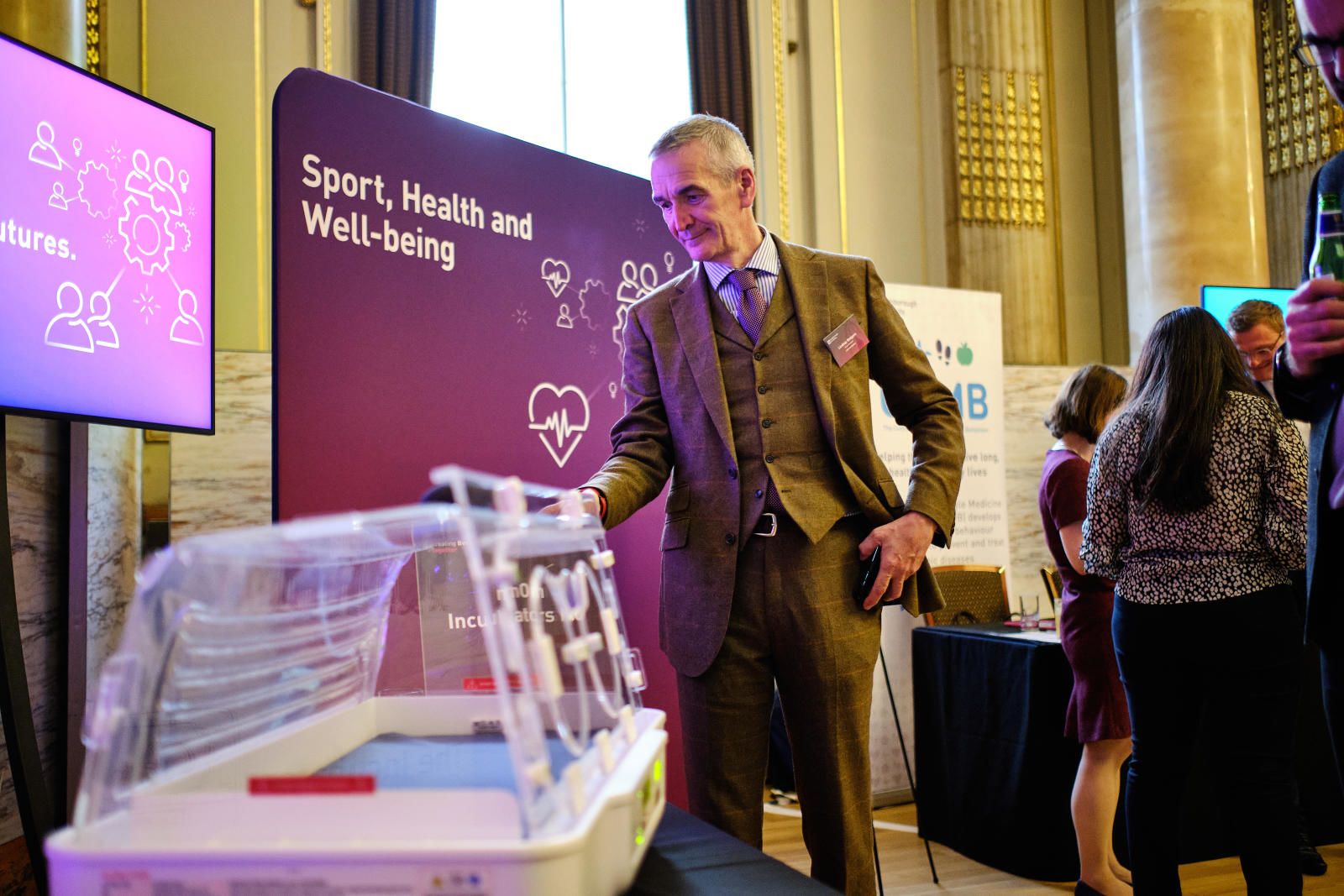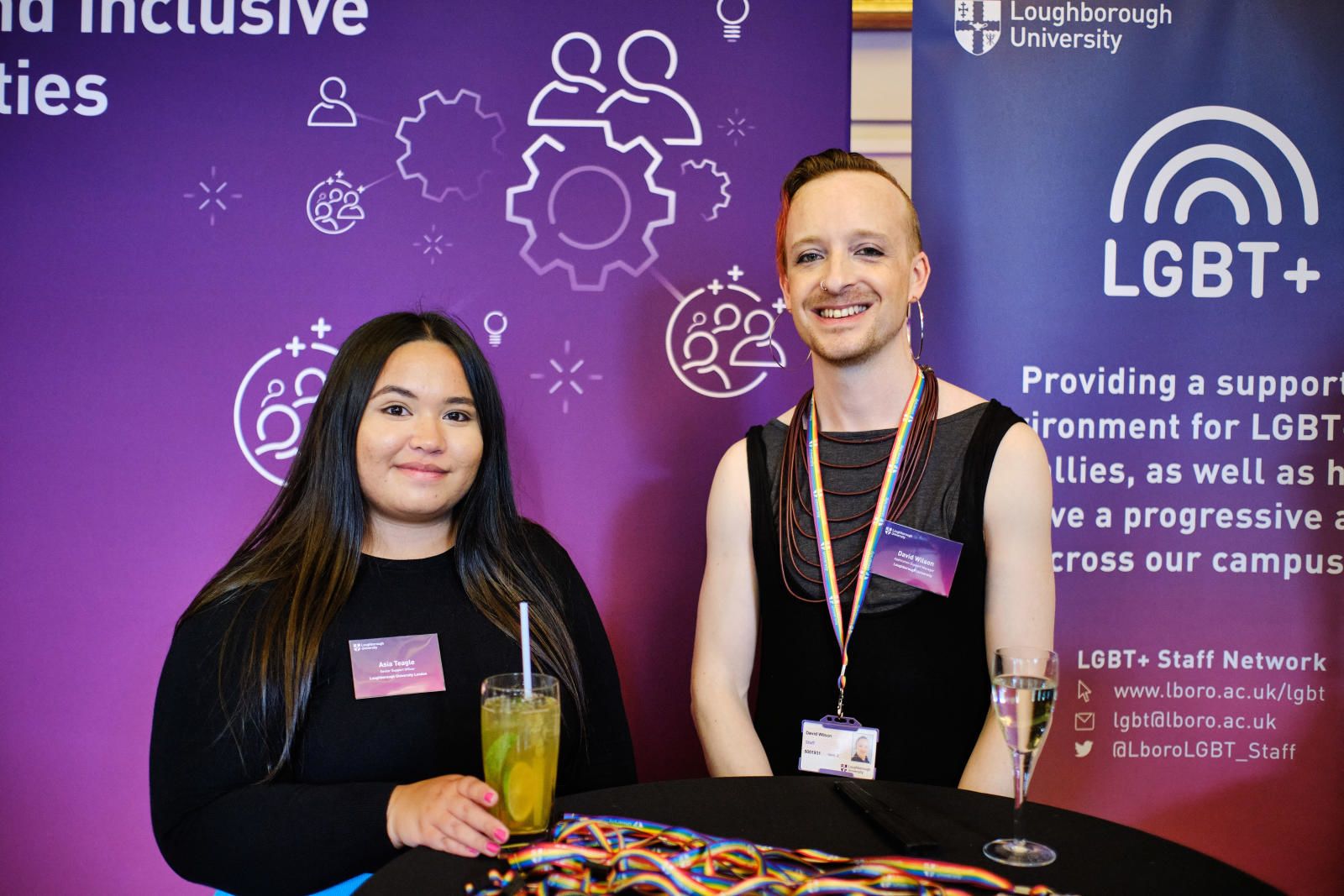 Item 1 of 4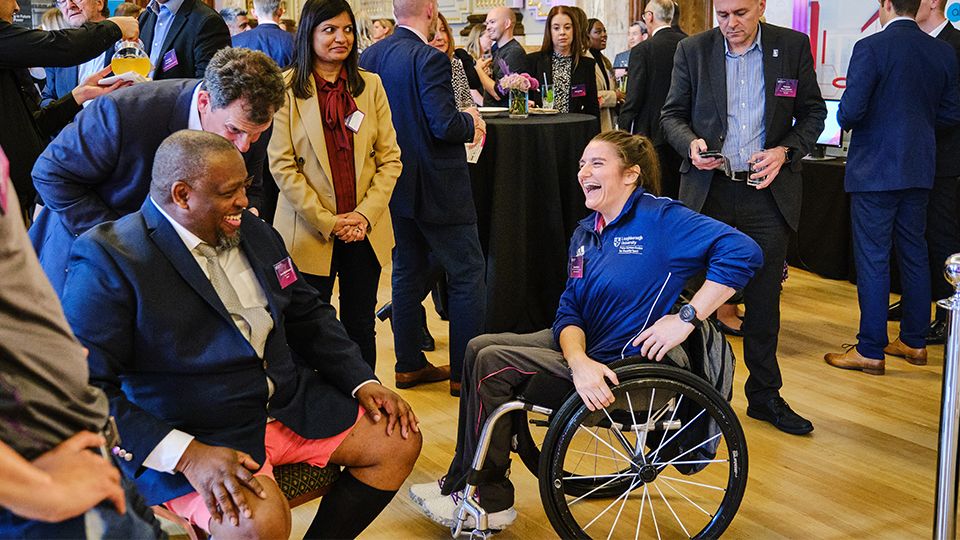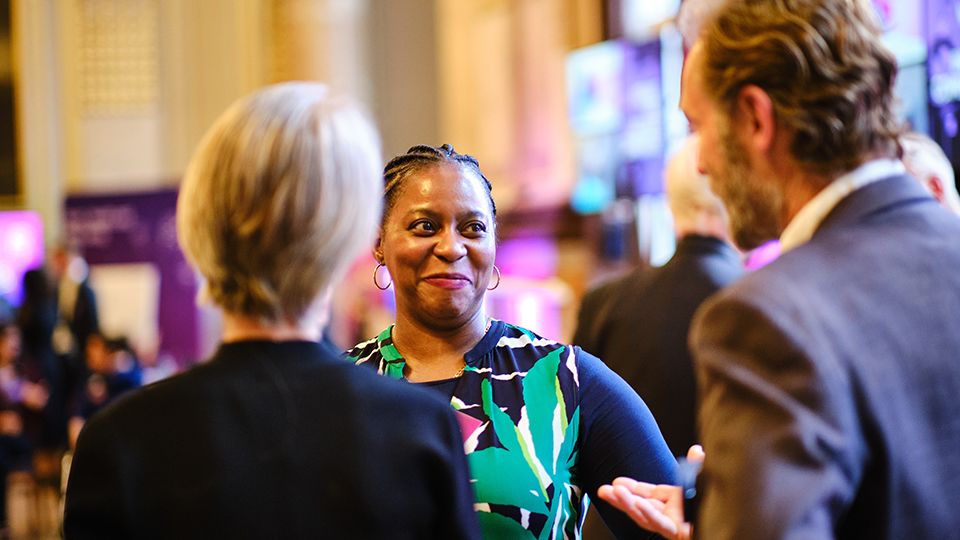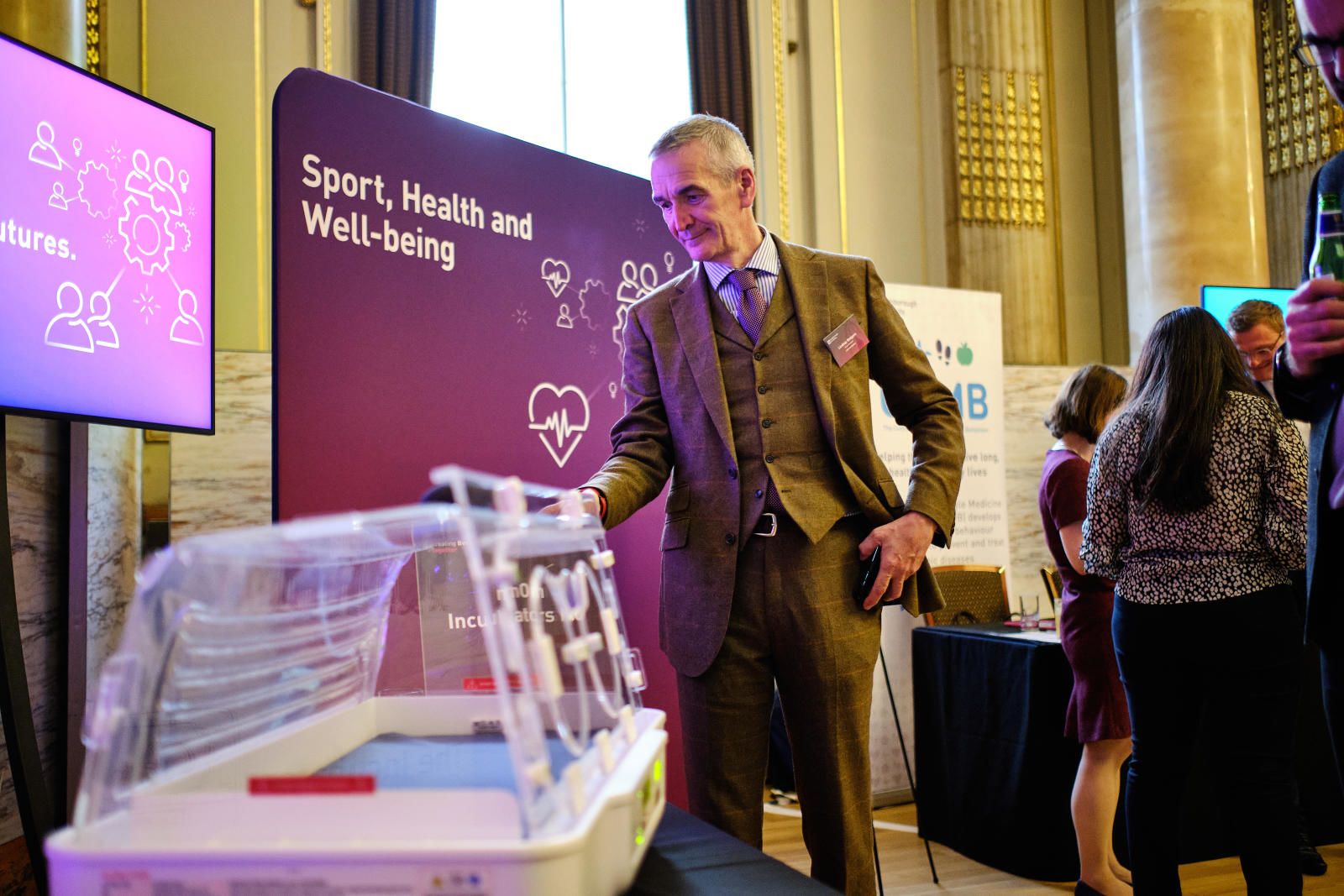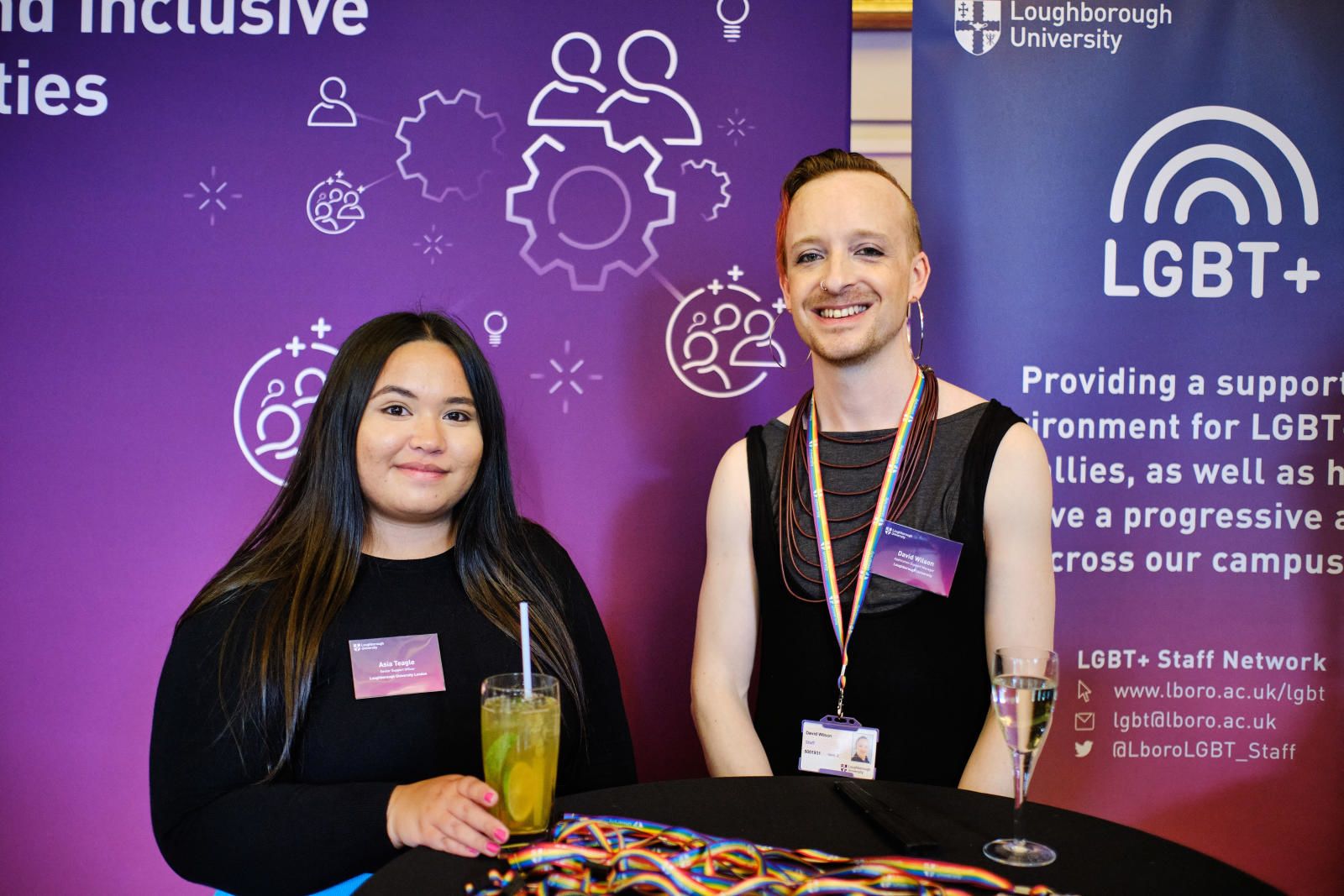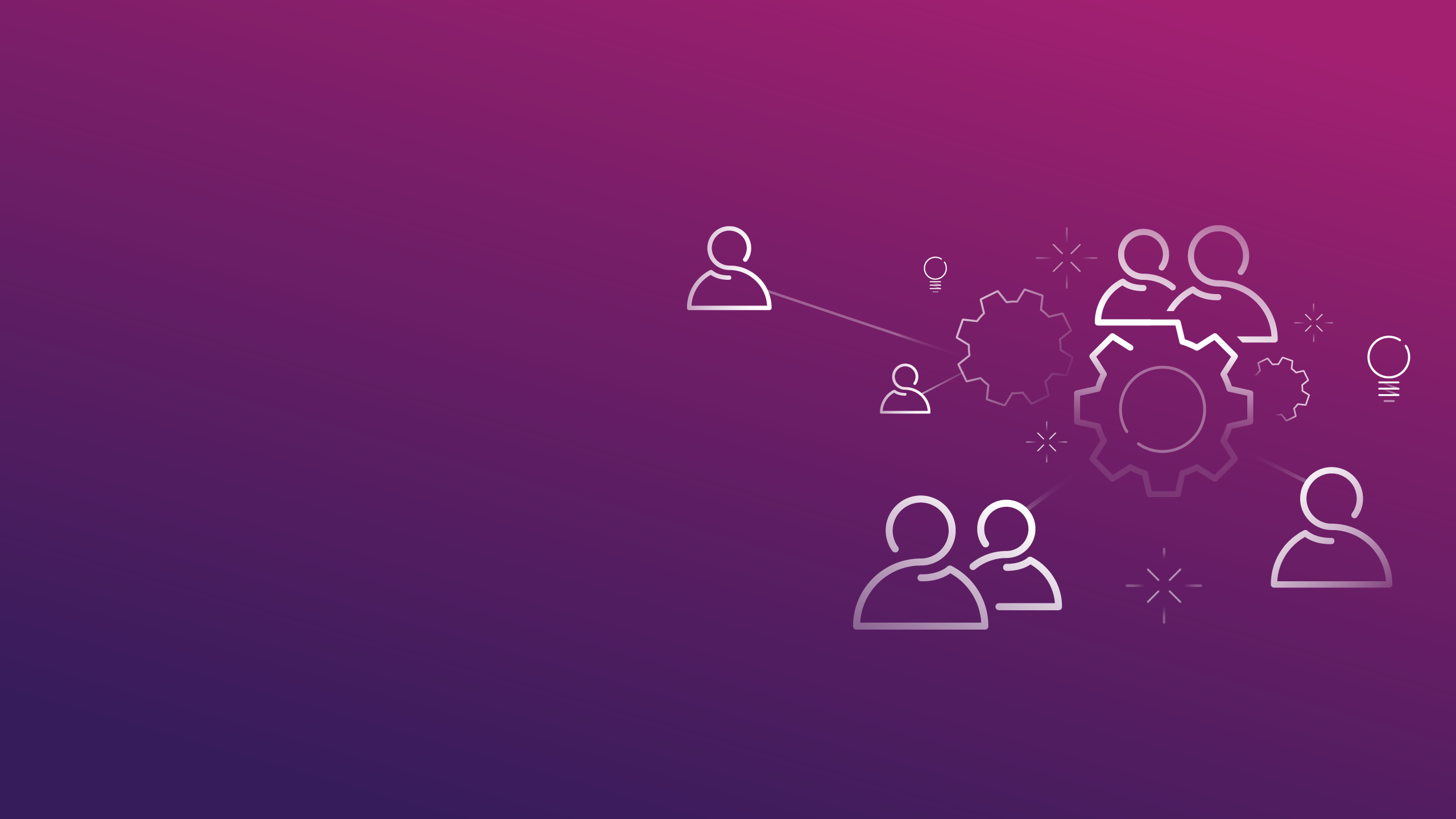 This year wasn't just about launching the strategy; activity to meet these ambitions is already well underway.
Core plans for the six key areas of the strategy are being created. The international engagement and impact plan has been finalised, and all others are expected to be finalised by March 2023.
You can find out more about these plans on our website.
Here, I'd like to focus on the activity that took place in 2022 to contribute to these plans.
KEY APPOINTMENTS
Key senior appointments were made during 2022, bringing influential individuals to Loughborough who will drive our key agendas forwards. This included our first-ever Pro Vice-Chancellor for EDI, Professor Charlotte Croffie, who will identify and dismantle unfair structures and processes, challenge inappropriate behaviour and be a catalyst for change in EDI attitudes and actions.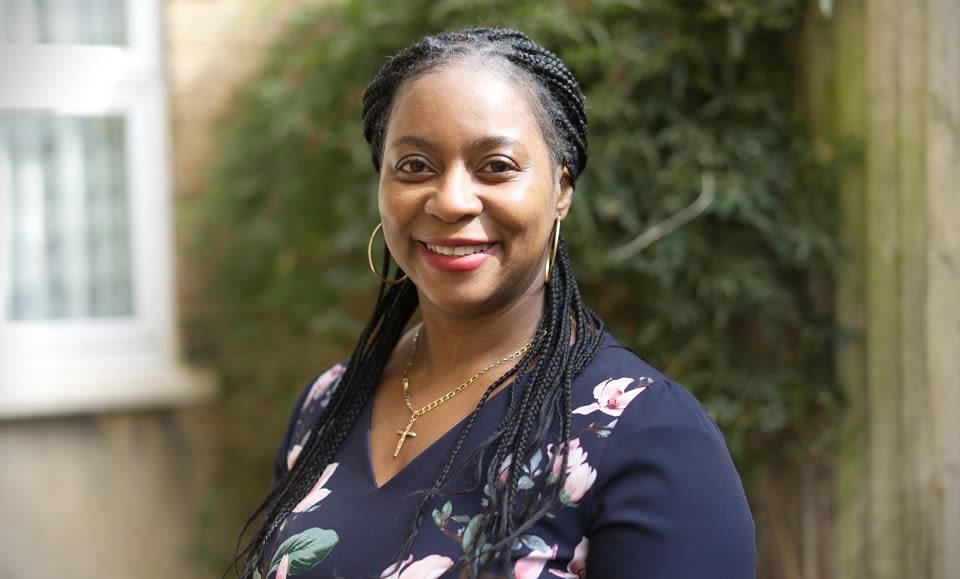 Professor Dan Parsons was appointed as the University's new Pro Vice-Chancellor for Research and Innovation. He will lead Loughborough's ambitious plans to further advance its research and innovation agenda.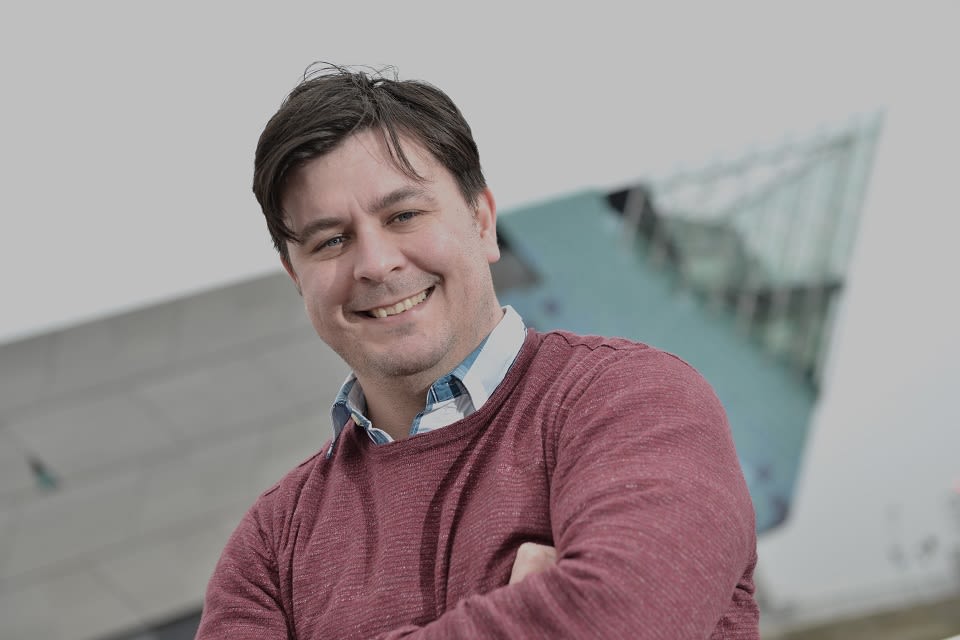 We also welcomed Alexandra Owen FCA to Loughborough, as our new Chief Financial Officer, who as part of her appointment, will also take strategic oversight of our commercial activity, including the Science and Enterprise Park - a key step in the delivery of the new strategy.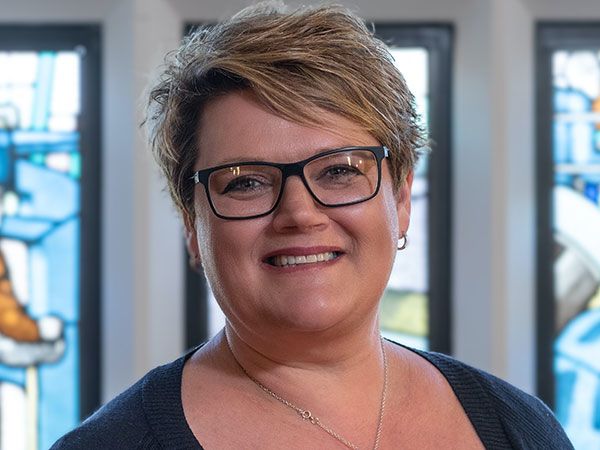 EQUITY DIVERSITY AND INCLUSION
Colourful commitments
There has been a colour burst across campus, in recognition of our commitment to creating inclusive communities across the University. Firstly, a mural, designed by final year student, Kelsey Bebbington, titled 'All of Us'. The mural was selected as the winner of a competition to celebrate inclusion in our community and can be found outside the Sir David Davies Building, on the west side of campus.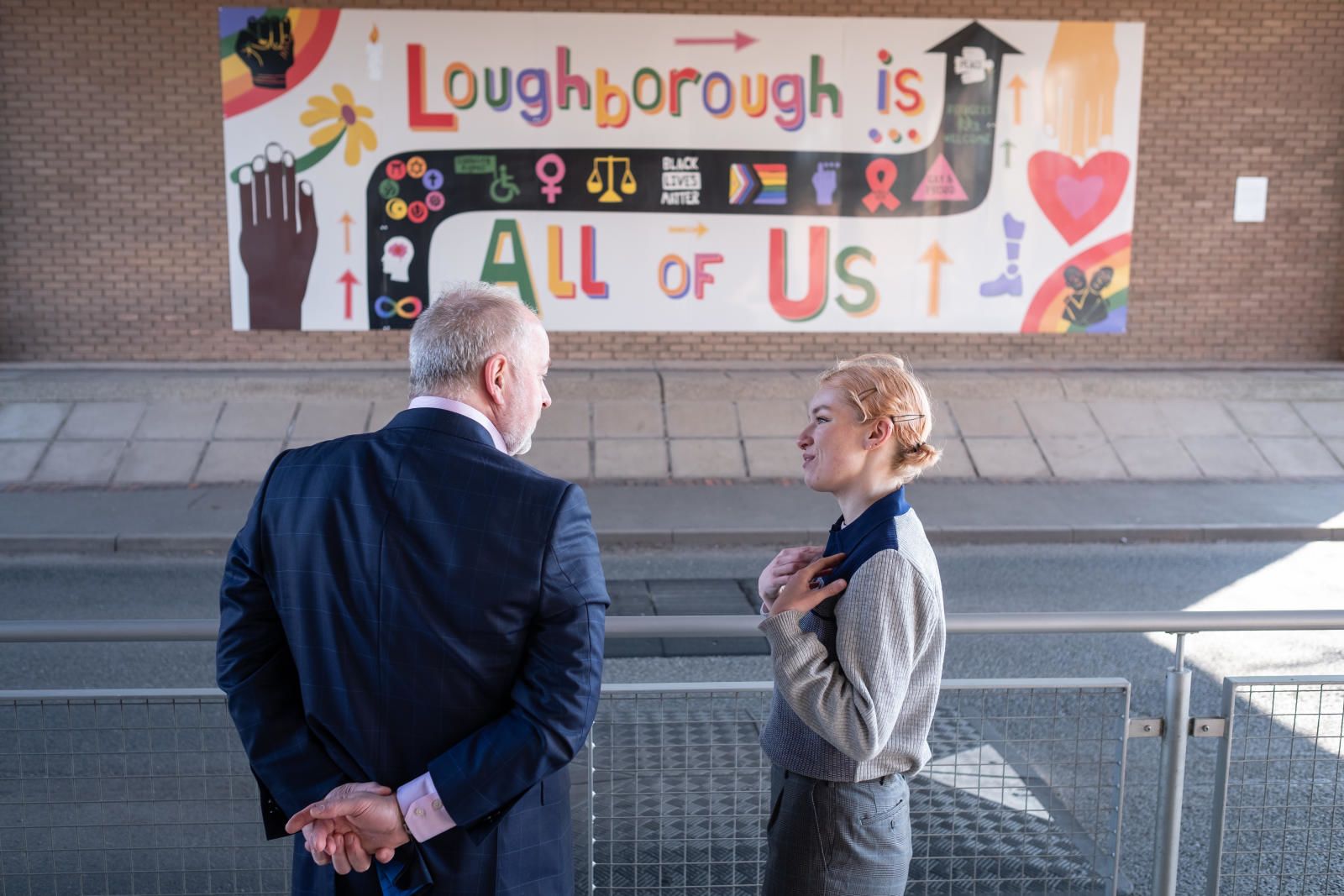 A rainbow crossing was also installed between the Hazlerigg fountain and the students' union building, to celebrate the LGBTQ+ community at Loughborough.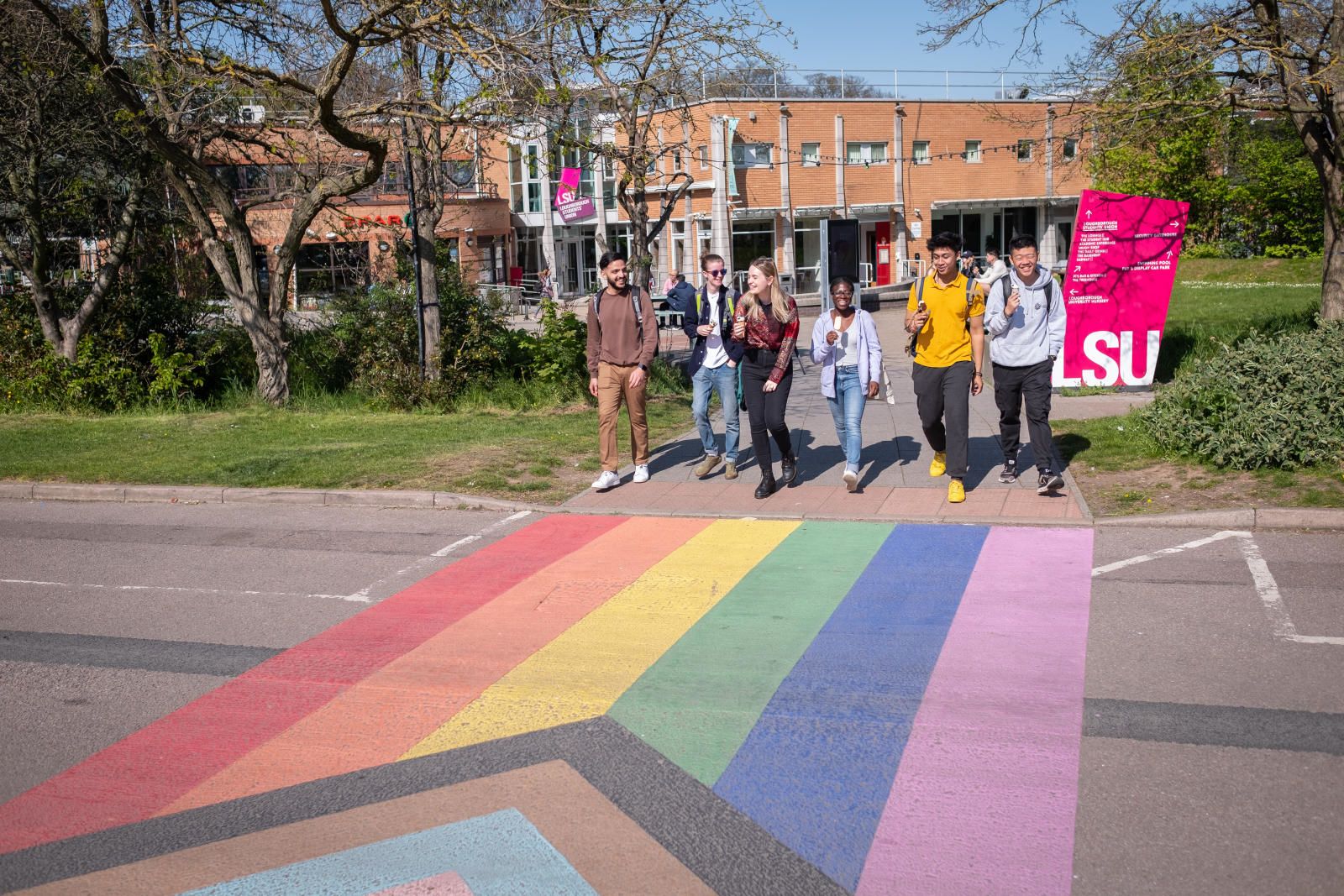 Race Equality Charter Bronze Award
In May, the University was awarded the Race Equality Charter Bronze Award by Advance HE. The national scheme is aimed at improving the representation, progression and success of Black, Asian and Minority Ethnic staff and students within higher education, by providing a framework for institutions to identify and self-reflect on barriers that could be standing in their way.
Our award recognises that, as an organisation, we are at the beginning of our journey to advance race equality. We will now move forward with a comprehensive action plan to help us achieve this.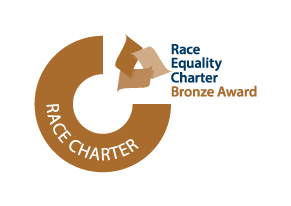 You can find out more about our activity within EDI through our Committed feature on VOLUME.
SUSTAINABILITY
Climate change and reaching net zero have dominated global headlines and discussion points for many years now. It also dominates the hearts and minds of many, as we are shown the effects of our actions on the world we live in. At Loughborough, we have made the issue our own, and through our new strategy we intend to:
Develop our estate and change our working practices to achieve net zero emissions from our own operations.
Develop individuals who have a high degree of climate change awareness so that they can take responsibility for sustainable actions.
Use our expertise to respond to the climate emergency and help communities around the globe to adapt and prosper in a changing world climate.
Our progress in 2022 included:
The Sustainability team officially launching the University's plans for reaching net zero across our campus operations.
A 50% reduction in food waste from pre-covid levels, reducing our carbon footprint and saving almost £30Kpa in waste disposal costs.
The launch of a new online training course for staff, that explores the sustainability changes that have been made across our campus – from energy use and biodiversity to waste and transport.
Work has also been underway all year on the creation of a 2,000 sq m four-storey fourth pavilion to expand our award-winning development, SportPark. The building has been built to Passivhaus Classic Accreditation to significantly reduce CO2 emissions.
You can find out more about our activity within sustainability through our Committed feature on VOLUME.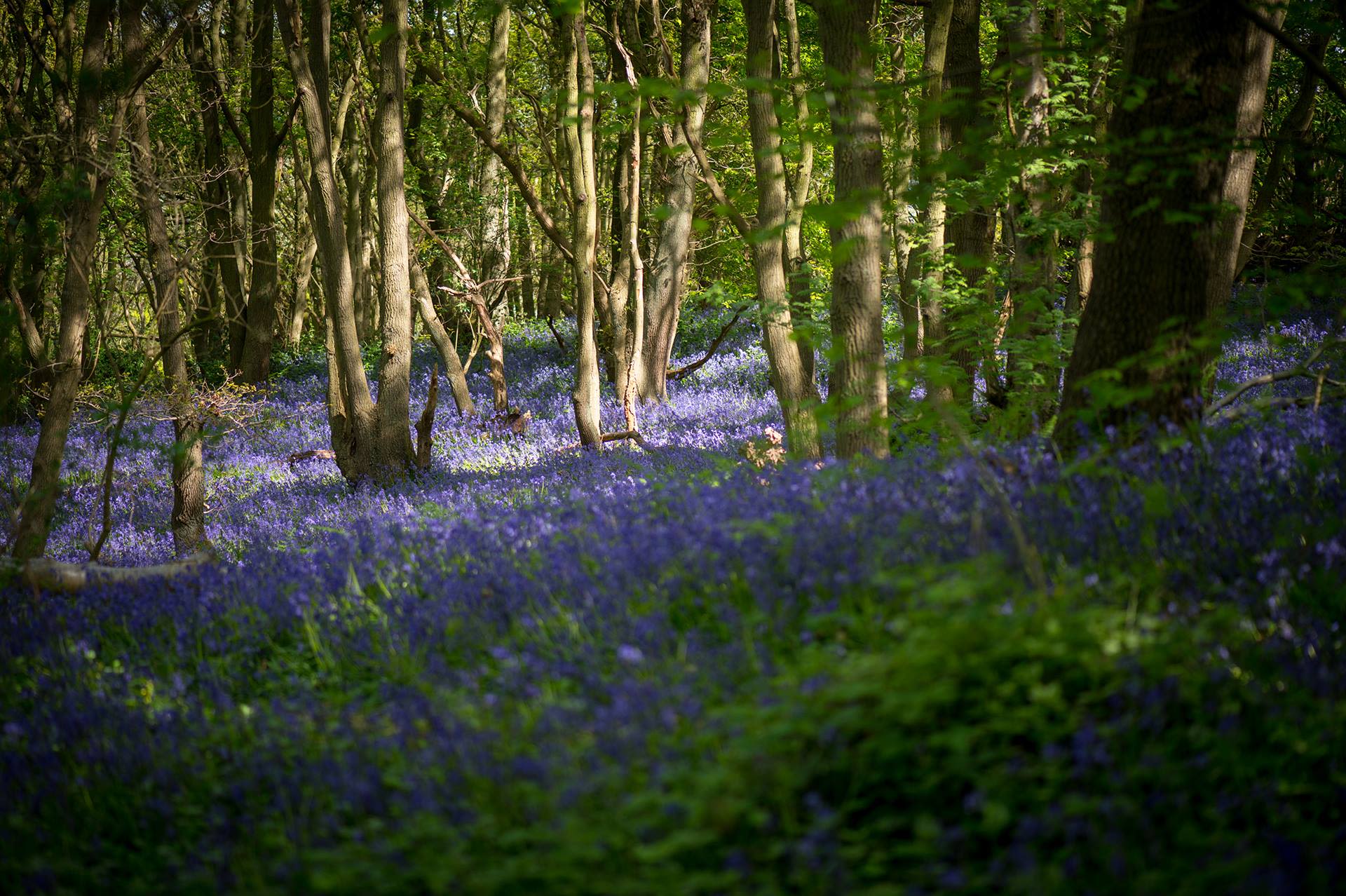 STAFF RECOGNITION
A key event during 2022, and a personal highlight for myself from the year, were the inaugural Vice-Chancellor Awards, which were created to recognise the ways our staff, both in teams and as individuals, demonstrate their commitment to the University's aims and values, especially around togetherness. Some incredible achievements were celebrated from across all schools and professional services.
Find out more about the winners and nominees.
EDUCATION AND STUDENT EXPERIENCE
Student Success Academy launch
For our student experience, a big development this year was the launch of the Student Success Academy, a programme that aims to help students supercharge their career prospects by providing a package of support including Academic Success Coaching, Micro-Internships, the Future Black Talent Programme and the expansion of Personal Best.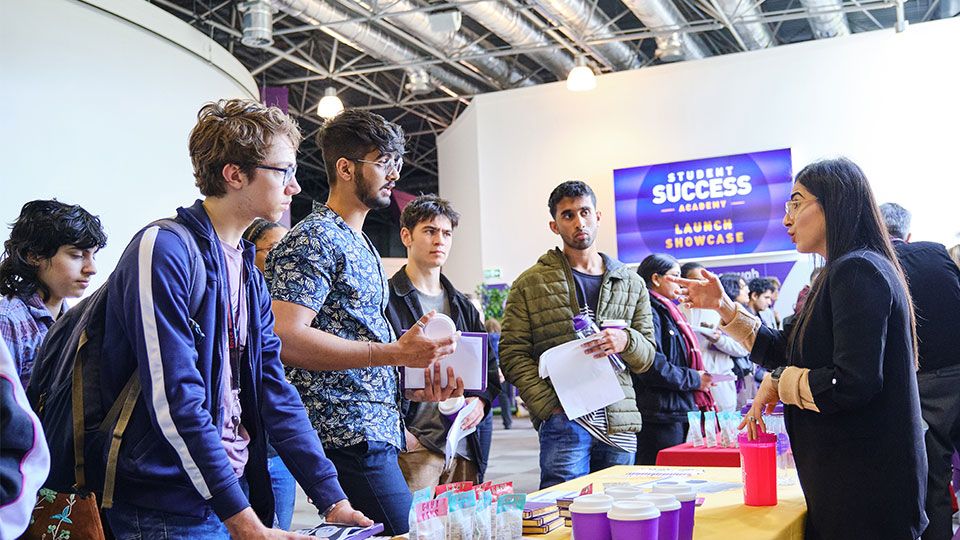 Award shortlist
Loughborough is known for delivering one of the best student experiences in the country. Earlier this year, our efforts to deliver a student-centric experience during an extraordinary year were recognised, when we were shortlisted for the Times Higher Education (THE) University of Year award. The THE awards are the equivalent of the 'Oscars' of the higher education sector, and the University of the Year award, is one of the sectors most sought after.
The nomination was in recognition of how we successfully managed the impact of the pandemic during 2020-21, safely welcoming students back to campus during a time of widespread disruption and uncertainty. It also recognised our national leadership on issues such as asymptomatic testing, COVID risk assessments and student welfare.
Although we didn't go on to win the award, I'm delighted that our community's efforts were recognised in this way. Our response to COVID, and our success in managing its impact, was truly a University-wide effort. Thank you again to our community for everything they did.
"The pandemic caused widespread disruption across society, but at Loughborough we can proudly say that we did right by our young people at a time of significant crisis."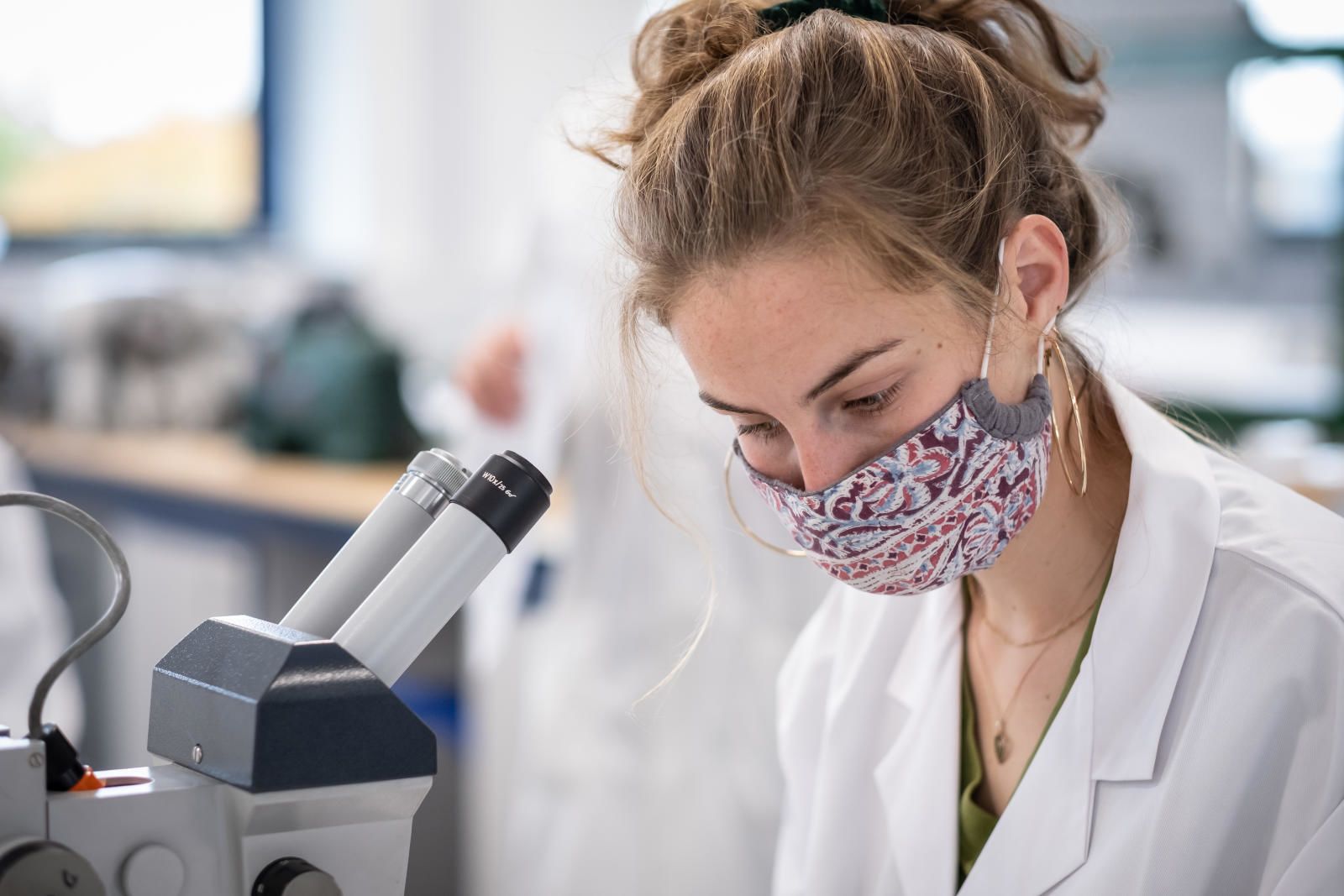 INTERNATIONAL ENGAGEMENT AND IMPACT
In November I embarked on my first overseas trip since joining Loughborough, travelling to India.
The trip included a visit to The Indian Institute of Technology (IIT) Delhi and IIT Bombay, who we have been collaborating with on research projects for more than 40 years. The visit allowed us to discuss how we might develop our strategic partnership further.
We also visited our partners Bajaj Auto, one of the world's largest manufacturers of motorcycles and three-wheeled vehicles, and the Makers Lab team at Tech Mahindra, a multinational information technology services company, to hear about their innovative projects that are having a positive impact across different parts of Indian society.
The trip also included two alumni receptions, in Delhi and in Mumbai, where I met some Loughborough alumni, one of whom had graduated more than 60 years ago in 1958. The fondness and enthusiasm our alumni still have for Loughborough is truly wonderful and I thoroughly enjoyed hearing their many stories about their time here.
Joining me on the trip were the University's two India Special Envoys, Dr Kirti Ruikar and Professor Bala Vaidhyanathan, who were appointed in 2022 to lead the University's regional strategy for India by working closely with myself to develop relationships with major stakeholders and partners in the region.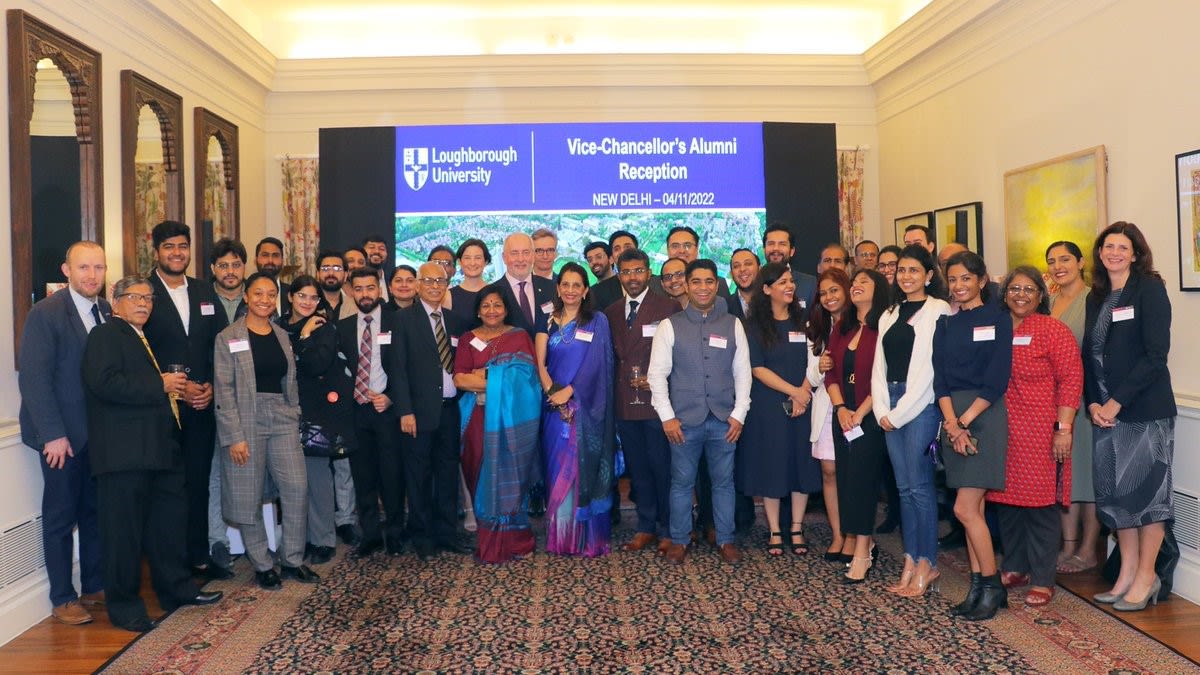 During the latter part of the year, International Engagement and Impact was also the first of our six core plans to be finalised. The plan outlines how we will intensify and extend all aspects of our international activity, including the changes we need to make to our educational offering to make it as attractive as possible and to grow and diversity our international student community across both campuses.
An excellent example of our ambition in this area is our target for 20% of our undergraduate student intake to be international by 2030. To help us achieve this we have entered into a strategic partnership with Cambridge Education Group to deliver high quality academic foundation programmes that are the stepping-stone for international students to progress onto courses. Cambridge Education Group will have a dedicated Centre on our East Midlands campus. The first cohort of students will begin programmes in Loughborough from September 2023 and, on successful completion, have the opportunity to join a Loughborough degree programme the following academic year.
RESEARCH AND INNOVATION
Research and innovation have always been an important part of our delivery at Loughborough and going forwards they will be a prominent aspect of our new strategy. We intend to be more adventurous in our endeavour and to ultimately deliver meaningful, progressive impact.
Although the new strategy only launched earlier this year, 2022 has delivered some outstanding examples.
Research Excellence Framework 2021
Halfway through 2022, the much-anticipated REF 2021 results were published with the results showing that over 90% of our institution's research is 'world-leading' or 'internationally-excellent'. The results also showed that we have gained significant ground in comparison to others since the last REF was undertaken in 2014, with an 11% increase in our share of the UK's very best research.
Over 930 staff members were involved in our REF submission and over 1,900 doctoral students. I'd like to thank all colleagues from across the University's community who were involved in the submission and the results we achieved.
New inclusive innovation district on Queen Elizabeth Olympic Park
The University was also named as one of the founding partners of SHIFT, a new inclusive innovation district on Queen Elizabeth Olympic Park in east London, where Loughborough's London campus is sited.
SHIFT will focus on inclusive innovation projects that include local communities and citizens in their design, testing and delivery. Local people from Newham, Hackney, Tower Hamlets and Waltham Forest will benefit from the training and skills programmes and job opportunities as well as the end outputs and opening opportunities to support entrepreneurs from diverse backgrounds.
SHIFT will use the unique attributes of the Park to trial new technologies that will build better, healthier and more sustainable places for the future and improve quality of living for city residents.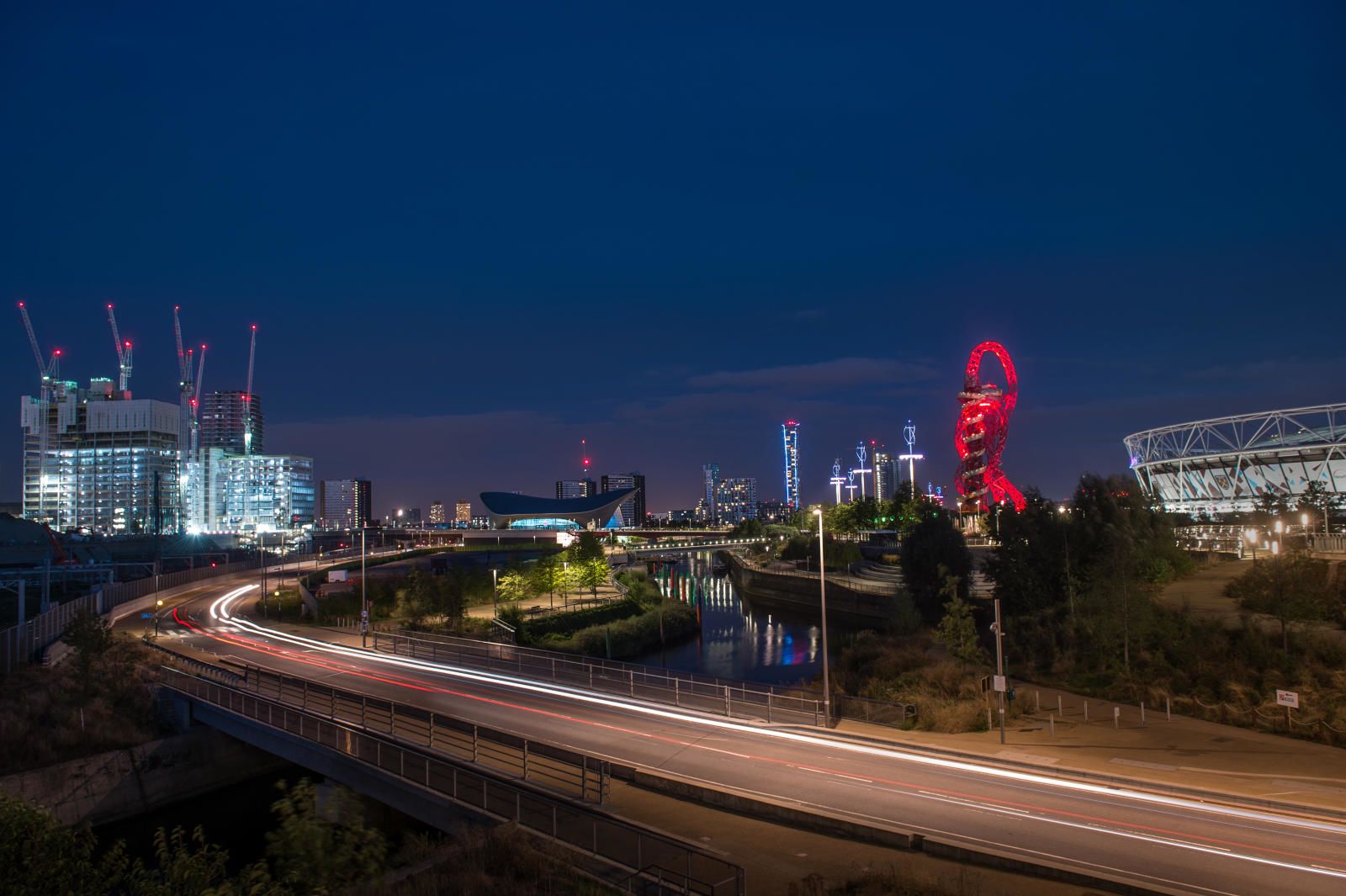 Creating everyday items from waste products instead of fossil fuels
Another team of Loughborough researchers have also been designing a new generation of catalysts to convert biological waste into useful products such as plastics, paint and cosmetics, in a post-petrochemical world.
The research focuses on harvesting valuable biomass from waste products, by designing and developing catalysts that are more efficient. Examples being worked on include fermentation waste to nail varnish remover, corn husks to shampoo, ice cream to fabric, paper sludge to acrylic paint, refinery wastewater to combustible gas, and coconut to batteries. This research was selected for the Royal Society Summer Science Exhibition and British Science Festival in 2022.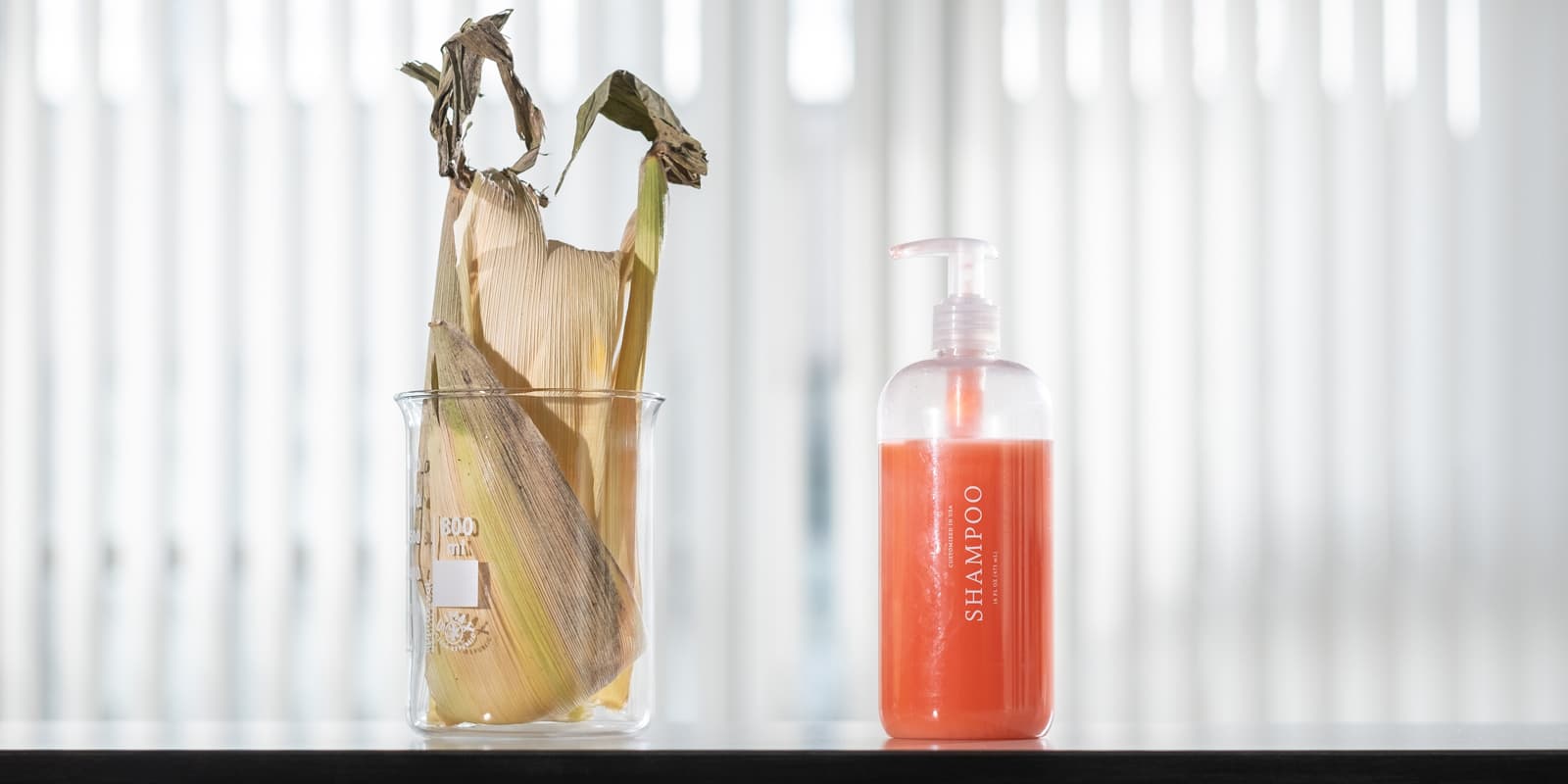 Energy-generating materials
Tech experts at Loughborough and the University of Moratuwa (Sri Lanka) created a wearable material that can generate electricity by capturing energy from body movements.
The new, scalable manufacturing technique embeds wearable fabrics with very small power generators known as 'Triboelectric Nanogenerators' (TENGs). The finished product can produce electricity to operate low-power electronics such as health sensors, environmental sensors, and electronic devices using our natural body movements.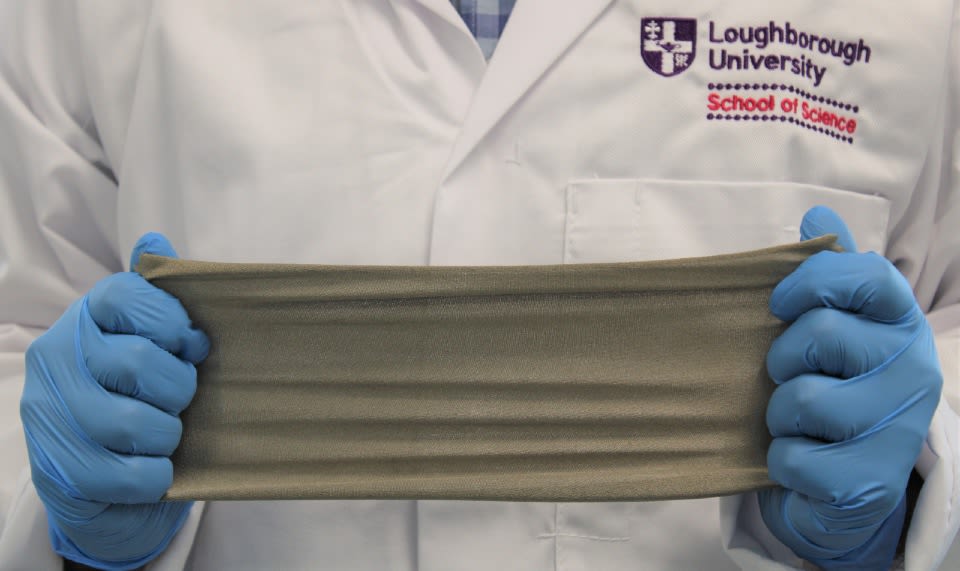 Accelerating the hydrogen economy in the Midlands
At the beginning of 2022, experts at the University joined a new programme designed to support, foster, and accelerate the hydrogen economy in the Midlands.
The Hydrogen Development and Knowledge Exchange (HyDEX) programme brings together the university partners in the Energy Research Accelerator (ERA), with multinational businesses and SMEs, including Worcester-Bosch and Cadent; Toyota; Cenex; Siemens and ENGIE.
It will allow businesses to accelerate the development and viability of new hydrogen products and associated intellectual property, while supporting the transition from declining industrial sectors and enabling the training and re-skilling required. Loughborough and the other ERA university partners will make their £111m worth of hydrogen facilities, large-scale demonstration programmes, and research capabilities, available to businesses.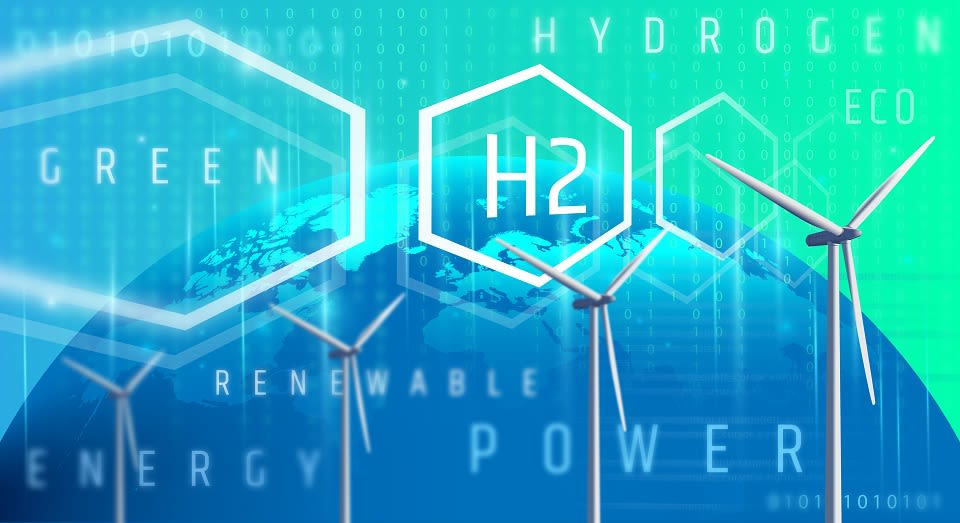 Graduate success
Our graduates have also achieved great success during 2022, with their innovative developments.
Product Design and Technology Alumnus James Roberts is the CEO and Founder of mOm, who this year announced the successful international deployment of the mOm Essential Incubator into Ukraine. The product is a collapsible, cost-effective, and lightweight neonatal incubator, that offers a safe, medical-grade thermoregulated environment for newborns. The incubator can operate anywhere in the world and has been designed to withstand incidents in hostile environments.
The incubator is being used to provide much-needed flexibility to the healthcare system, supporting clinicians and saving the lives of babies. James worked on a concept for an incubator during the final year of his degree and has been working on the mOm Incubator ever since.
For a fuller review of the progress we have made within research and innovation (R&I) during 2022, including our involvement in COP27, take a look at our recent R&I VOLUME feature.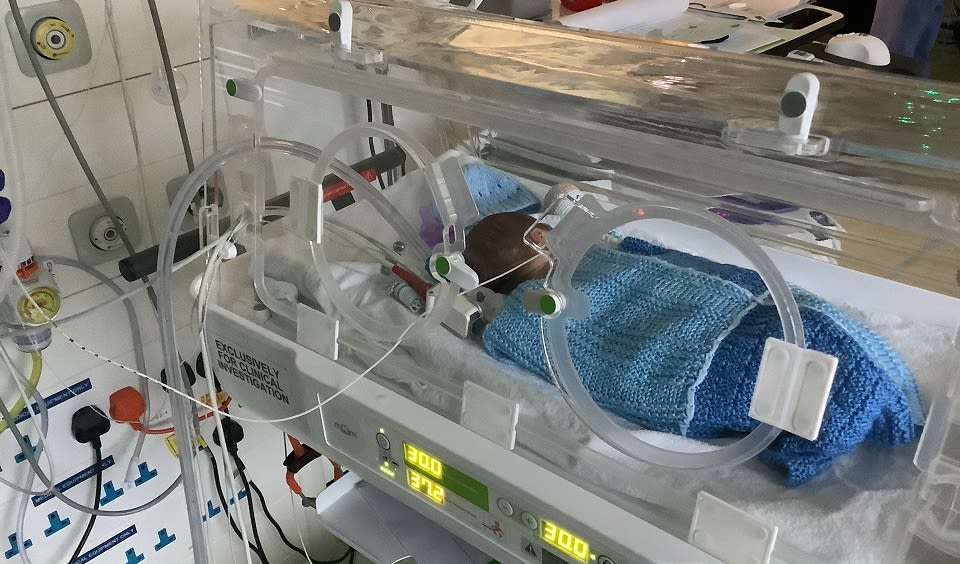 SPORTING EXCELLENCE AND OPPORTUNITY
Commonwealth success
When reflecting our success within sport during 2022, I must mention our athletes' performances at the 2022 Commonwealth Games. The Games brought an exhilarating couple of weeks of action for our athletes with a record haul of 47 medals in total – including 14 gold, 17 silver, and 16 bronze. They performed so well, that if Loughborough was a country it would have finished sixth in the overall medal table.
You can find out more about our athletes and their performances on Loughborough's dedicated 2022 Commonwealth Games website.
The Birmingham 2022 Queen's Baton Relay also visited the University in the run-up to the Games, visiting our East Midlands campus in July.
Members of the Loughborough family and the public came together to celebrate and embrace the arrival of the Baton, taking the opportunity to experience the buzz of Birmingham 2022 in their community.
"Sport is at the heart of Loughborough. Many of our past and present students and staff were part of the Games, as athletes, coaches and support staff, so to be able to celebrate with the Queen's Baton Relay on campus was incredibly special."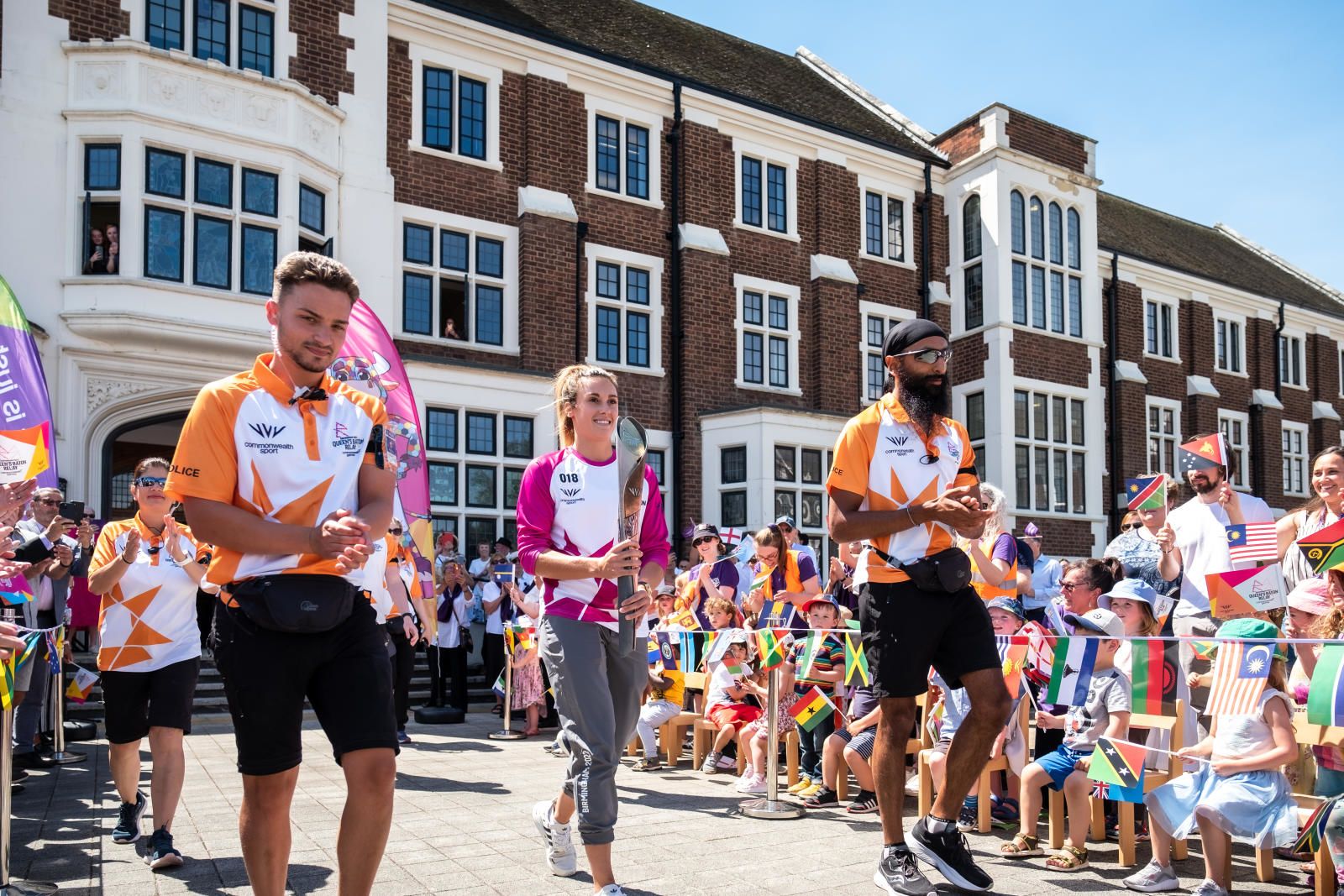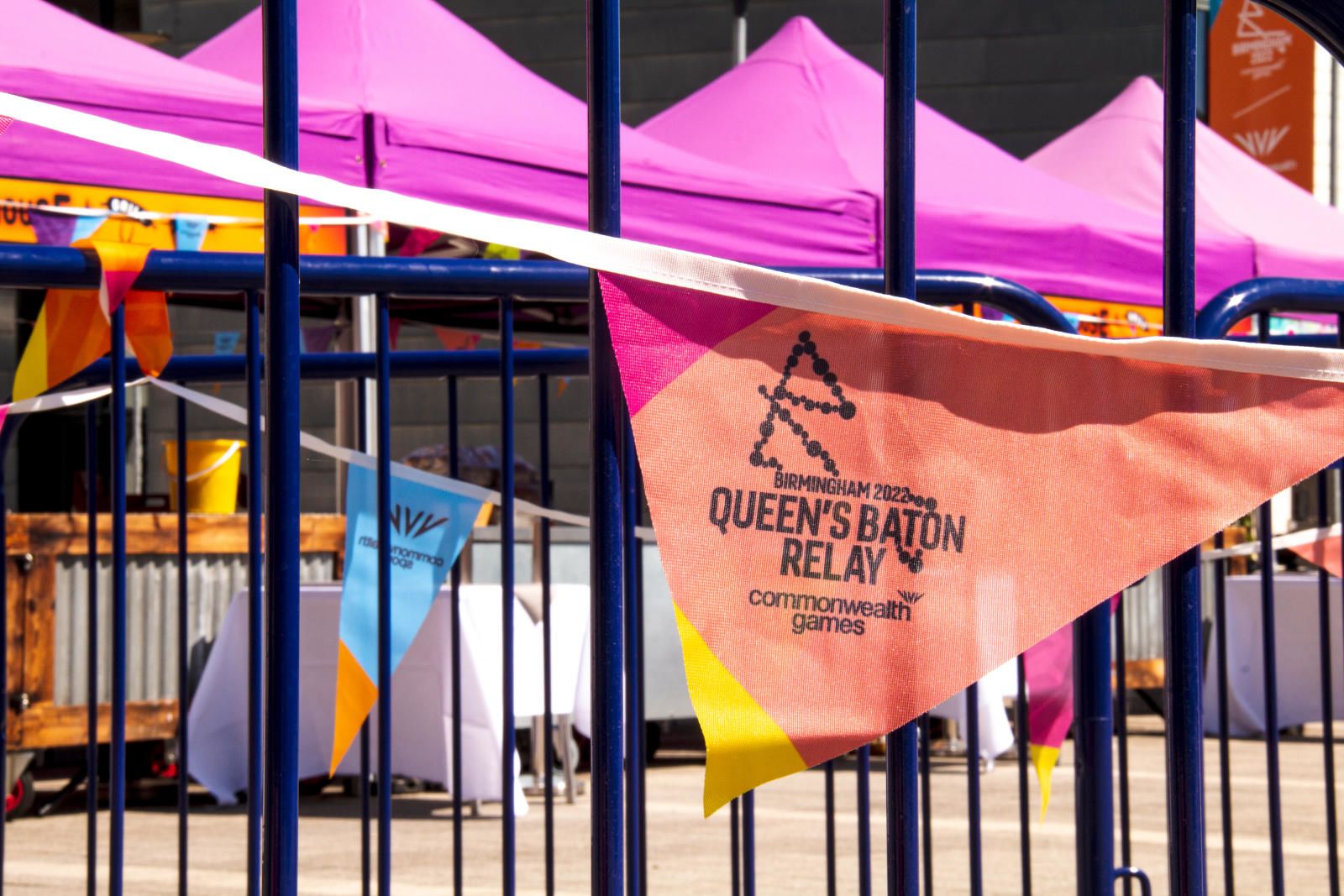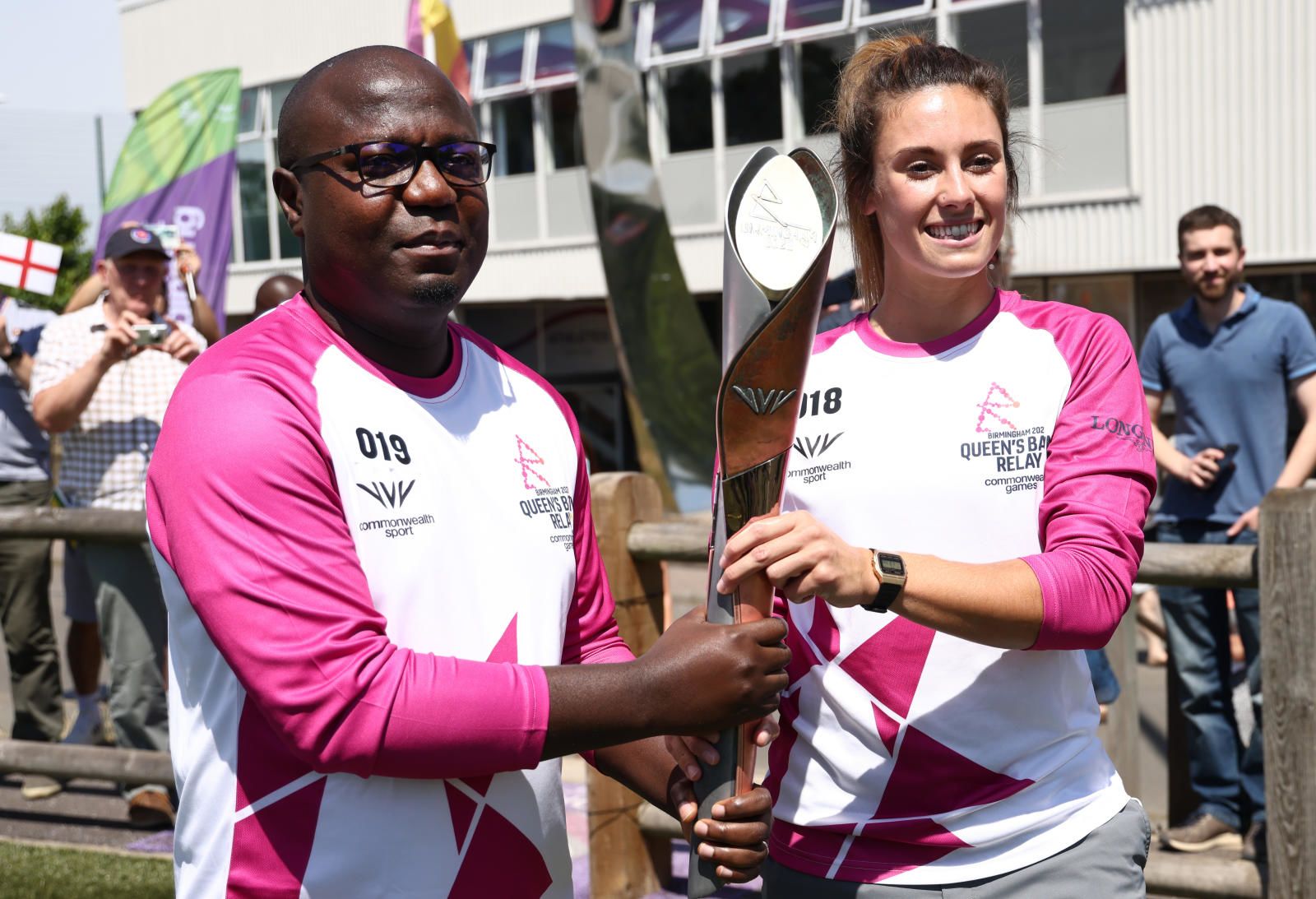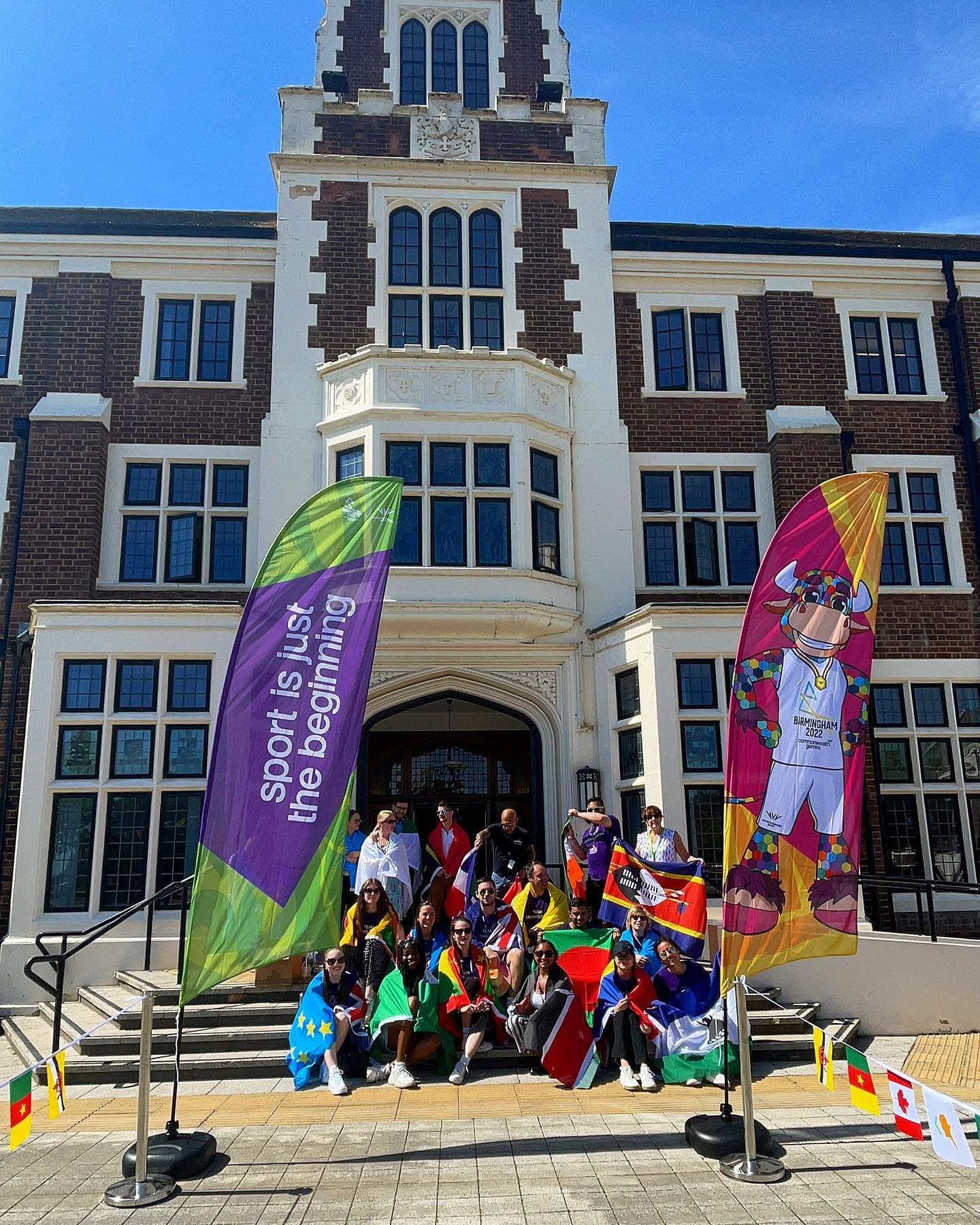 Item 1 of 4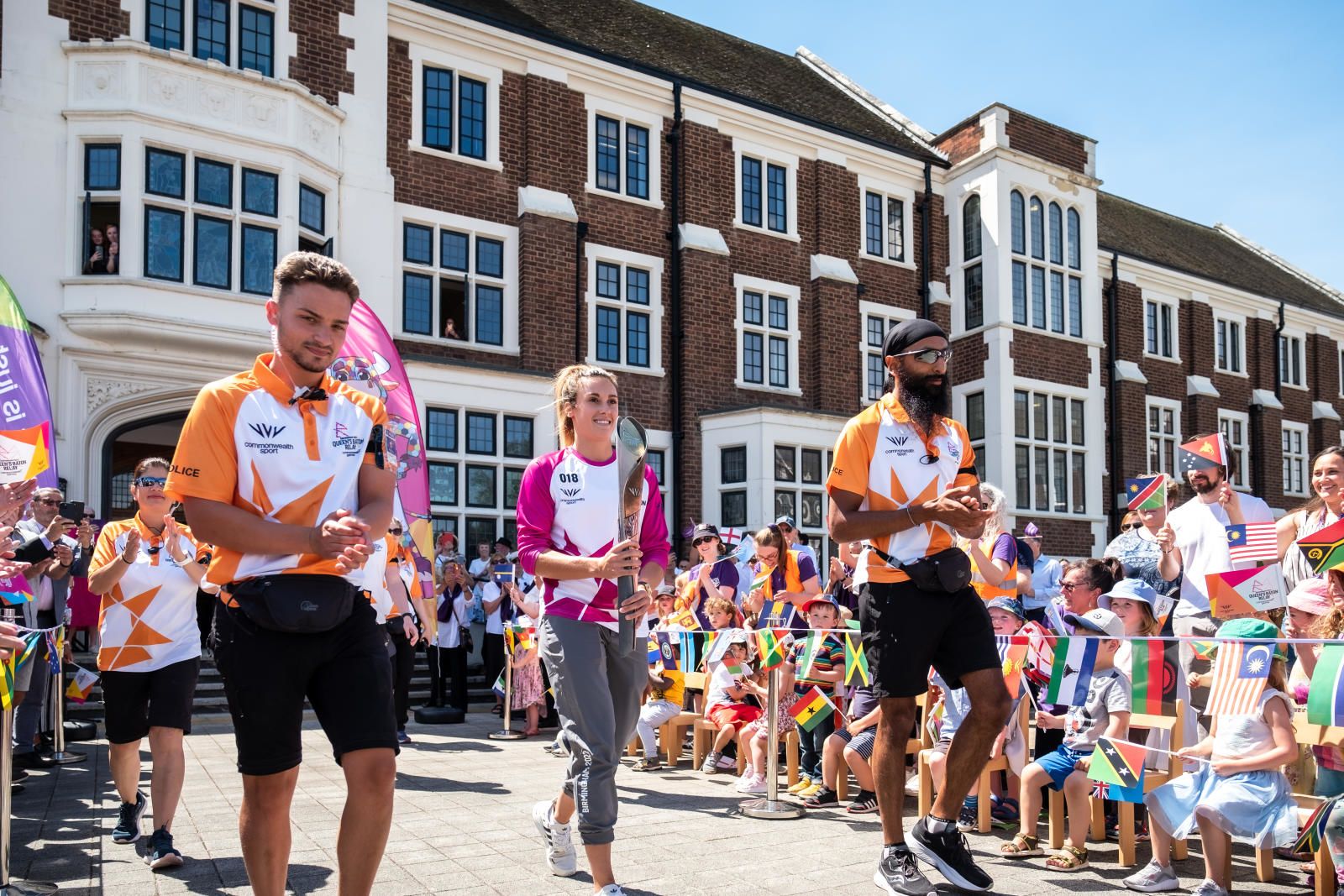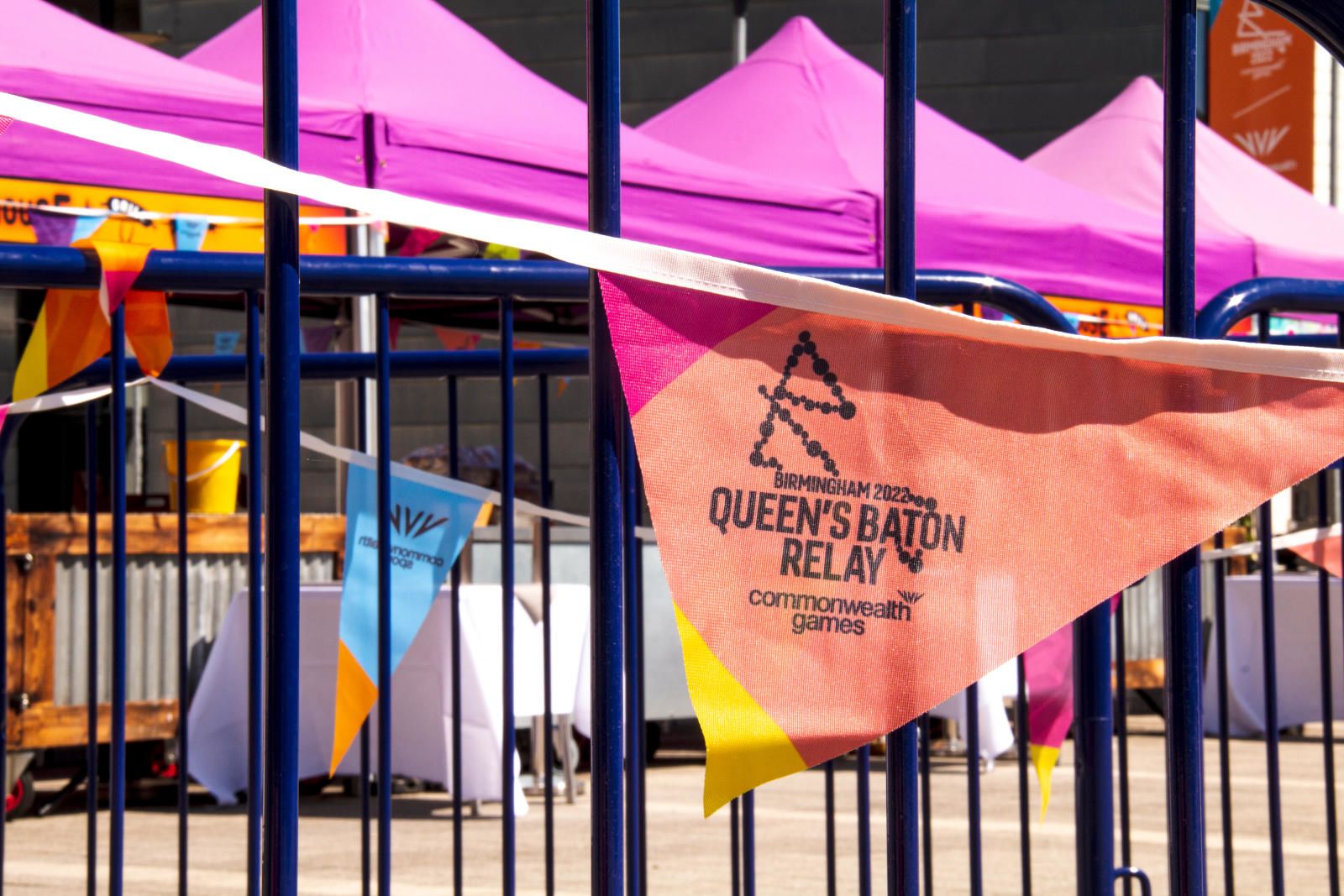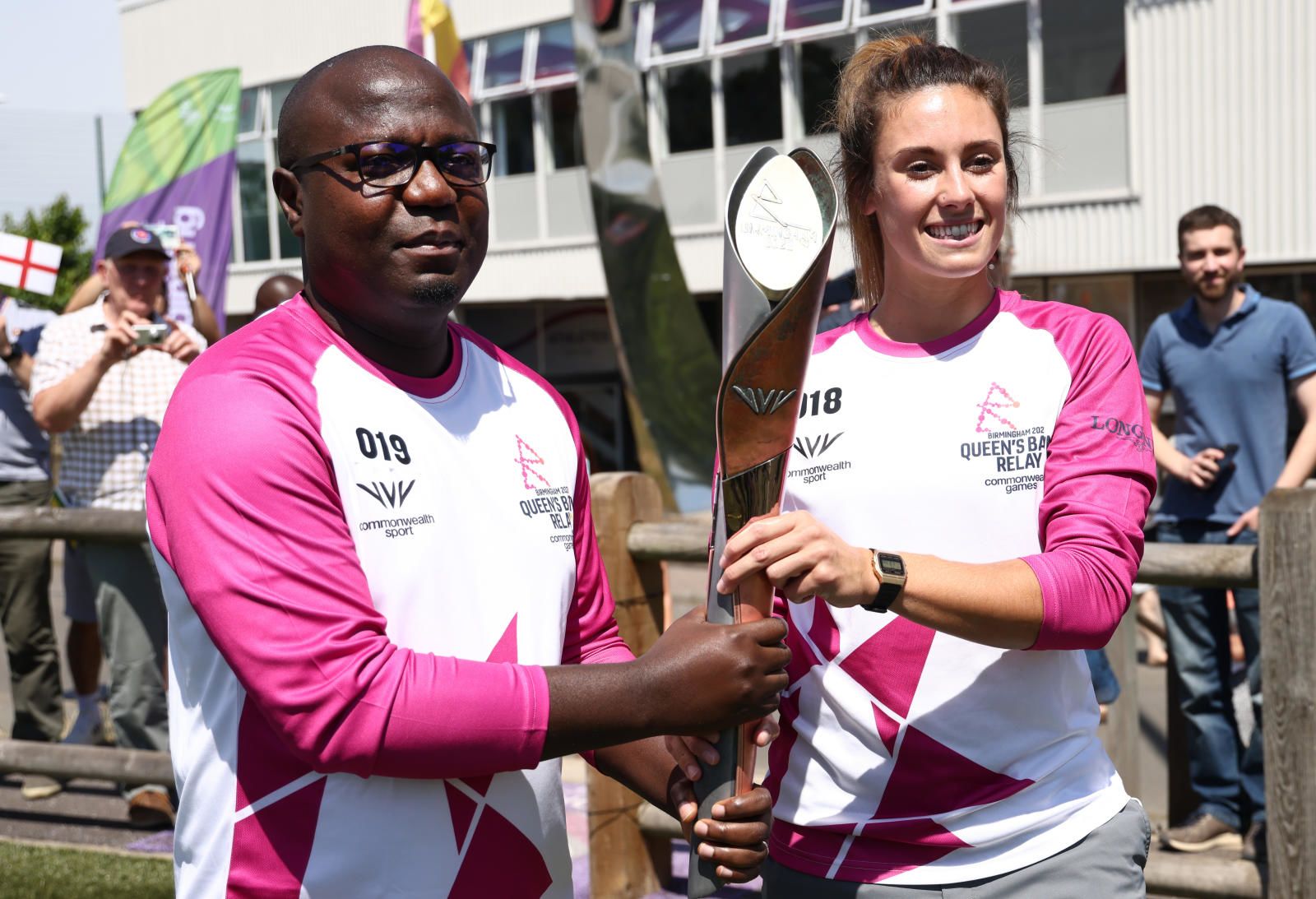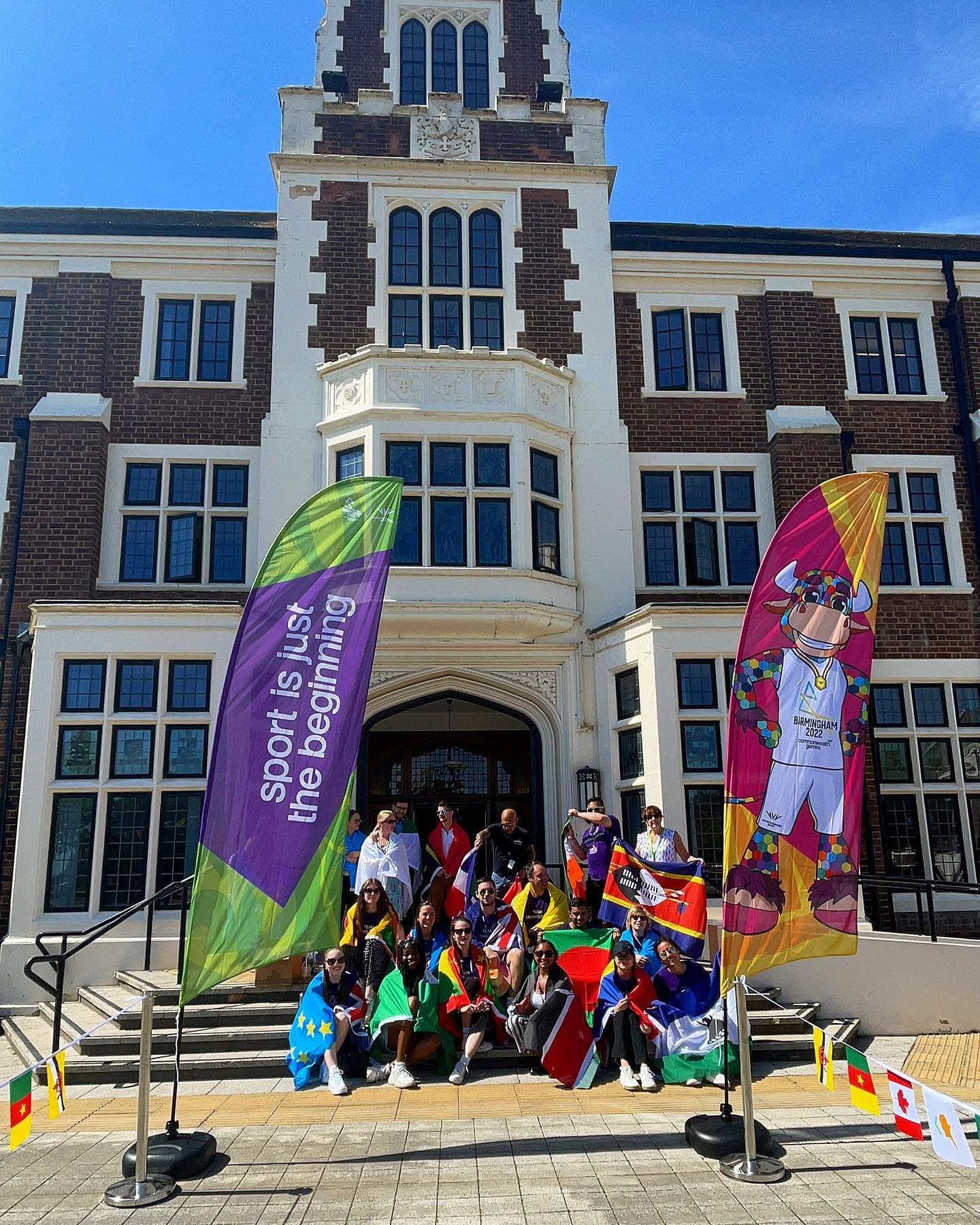 Health and wellbeing
The sport elements of our new strategy focus on health and wellbeing in addition to sporting excellence and performance, and the impact work in this area could have on our society. For example, earlier this year, Leicester Biomedical Research Centre, of which Loughborough University is a partner, was announced as a recipient of additional funding from the National Institute for Health and Care Research (NIHR).
Almost £800m will be provided to both new and existing Biomedical Research Centres across England, to translate scientific discoveries into new treatments, diagnostic tests and medical technologies to improve patients' lives in areas such as cancer, mental health, dementia and infectious diseases.
This was our year as University of the Year for Sport, after being awarded the title in The Times and Sunday Times Good University Guide for 2022. With everything that has been achieved within sport this year, we proved our worthiness of this title. You can look through more examples of our sporting success from this year in our latest sport feature, Unstoppable, for VOLUME.
PROUD TO BE LOUGHBOROUGH
The people of Loughborough University collectively have had another incredibly successful year. Their achievements and the impact of their actions, show exactly why Loughborough is a first-class institution.
For example, over 1,600 students on year-long placements with more than 1,000 companies during the 2021/22 academic year, contributing hugely to many sectors and society generally with their support and input.
In sports, the University was named British Universities and Colleges Sport (BUCS) champions for the 41st year running, an incredible achievement that showcases our eminence in sport.
Our students raised over £375,000 for Rag through Loughborough Students' Union (LSU) and completed over 11,000 hours of volunteering to support local and national causes. LSU were also awarded Queen's Platinum Jubilee award for their work supporting the local community during the pandemic.
You can read more incredible stories of success from our students, staff and alumni in our latest VOLUME feature, Proud.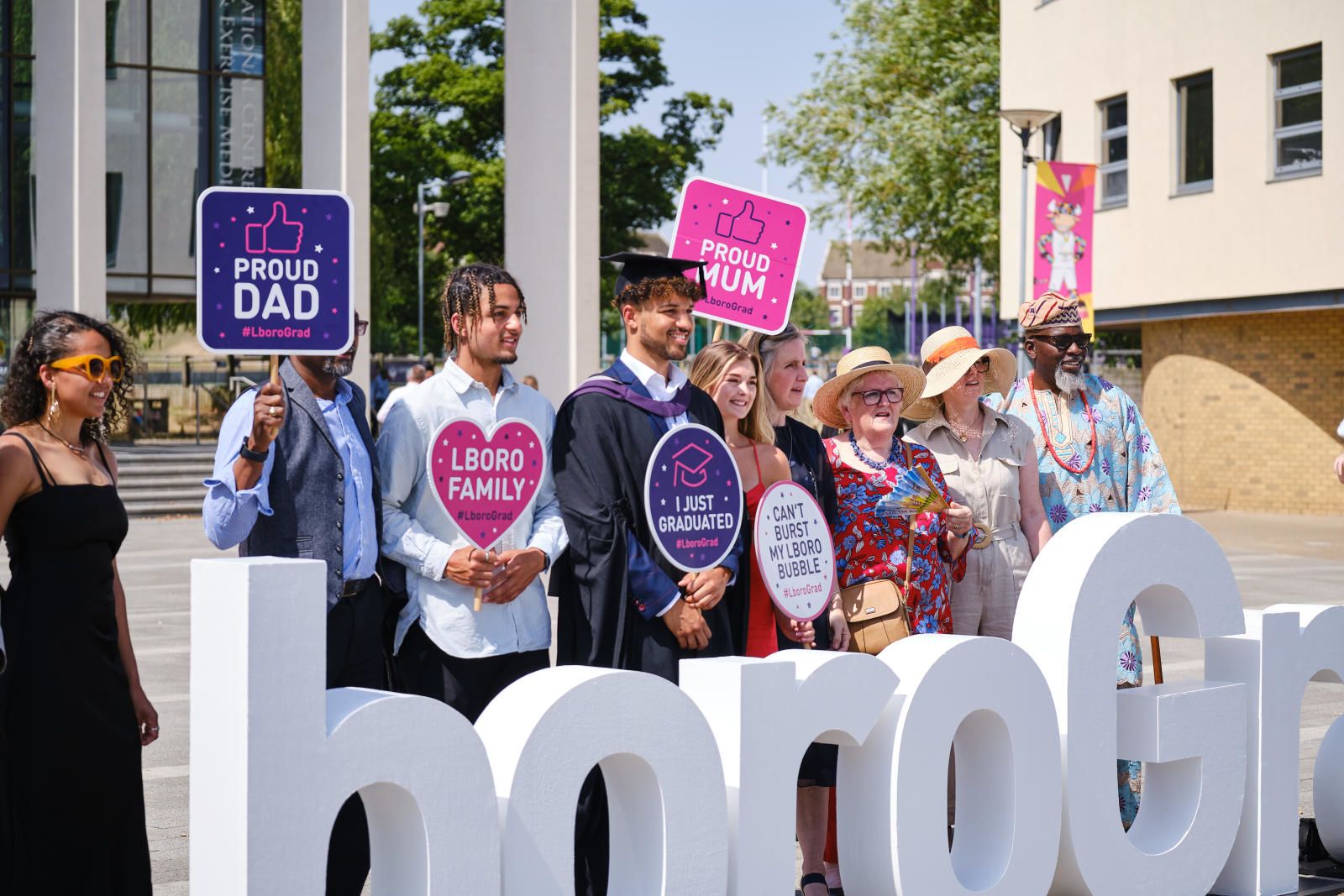 SUPPORTING OTHERS
Although it has been a positive year for us here at the University, I must also reflect on the tragic events in Ukraine. The University stands in full solidarity with Ukraine and in support of all those impacted by the ongoing situation.
We have been working to host Ukrainian staff and students whose work and study have been disrupted, with the aim of enabling scholars to continue their personal and professional development in order, ultimately, to help rebuild post-war Ukraine.
We are offering a range of fully funded studentships and fellowships for students and academics at different points in their career.
You can find out more about the support we are offering via our dedicated website.
I also recently held afternoon tea with a number of Ukrainian staff and students and other members of the University community who have been instrumental in Loughborough's ongoing response to the war in Ukraine.
SPECIAL GUESTS TO CAMPUS
We have welcomed several inspiring visitors to campus across the year. It was a great honour during our summer graduation celebrations, to welcome Rajiv Bajaj, a truly inspiring engineer, innovator and entrepreneur. As Managing Director of the Bajaj Automotive Company, Rajiv has shifted the focus of the company from scooter manufacturer for the domestic market, to become an international exporter as one of the world's leading motorcycle and small commercial vehicle manufacturers.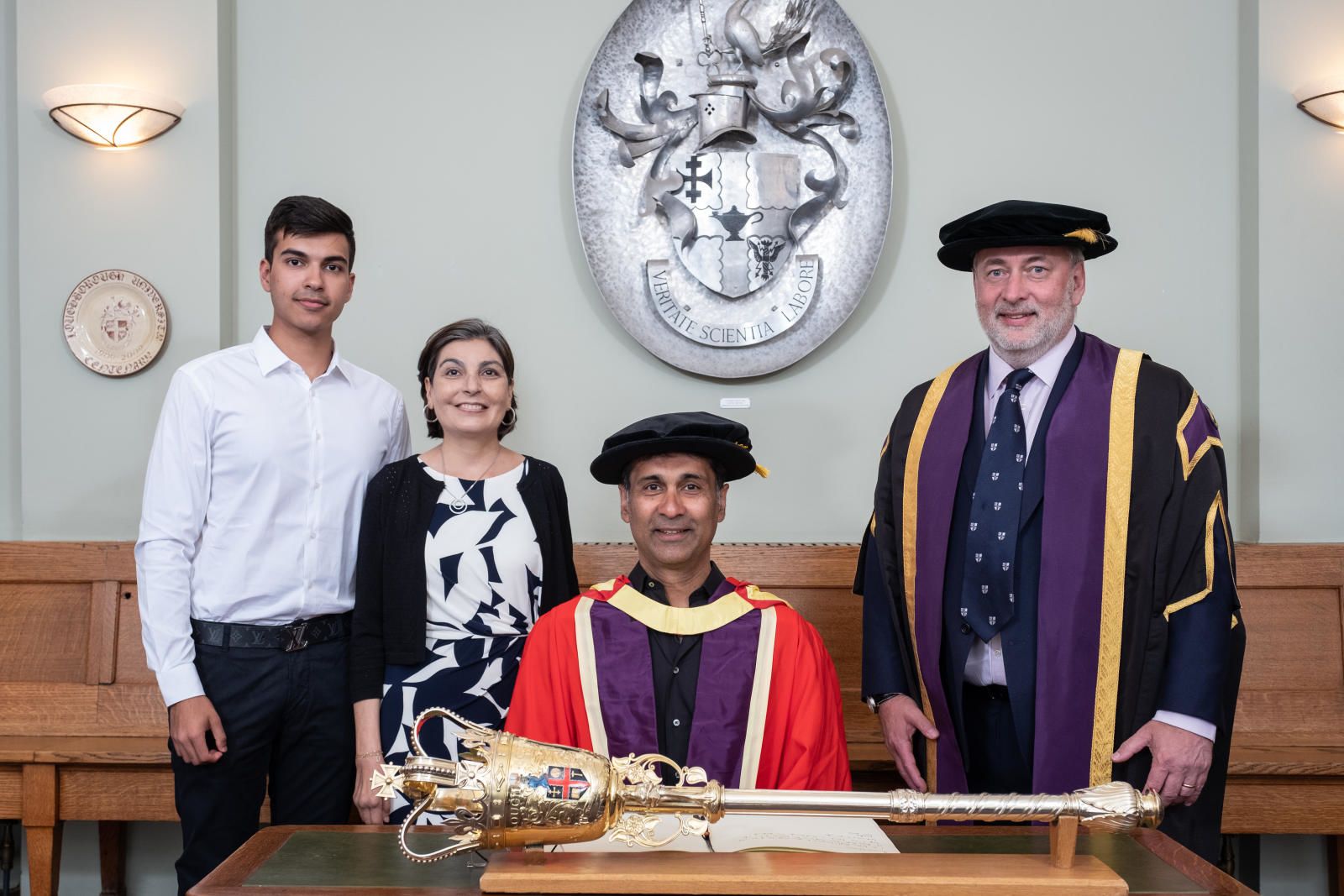 We also welcomed another inspiring honorary graduate to our recent winter graduation celebrations, Sarah Hunter MBE. The Rugby Union player is one of Great Britain's most decorated athletes. As a record-breaking captain and Rugby World Cup winner, Sarah has undeniably advanced Loughborough University's status as a world leader in the sport.
During her time at Loughborough, Sarah was hugely influential in developing women's rugby pathways at the University. In her own personal career achievements, she has few sporting equals. She is the most‐capped England player of all time; captains the England women's team who are currently the number-one ranked team in the world on a record‐extending winning streak.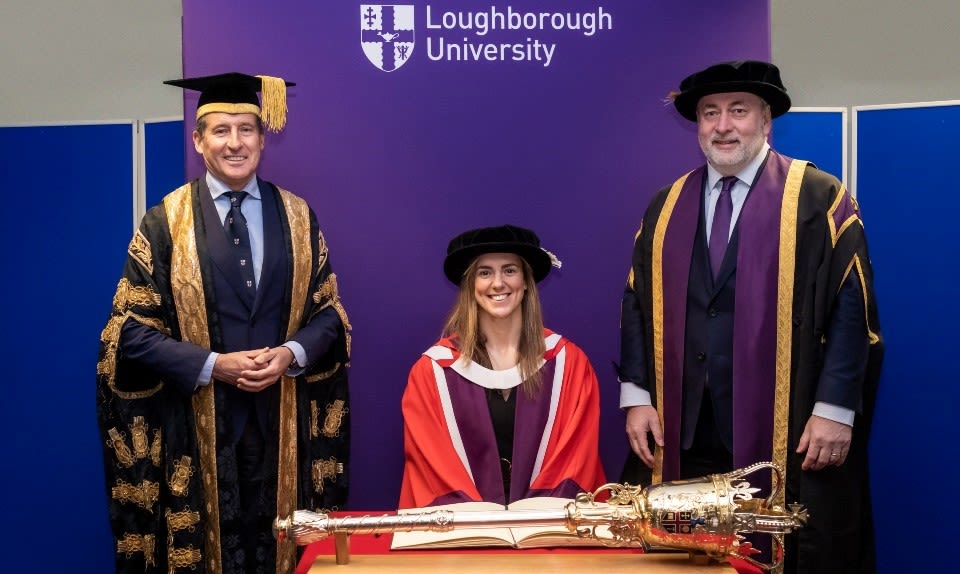 MY PERSONAL HIGHLIGHTS FROM 2022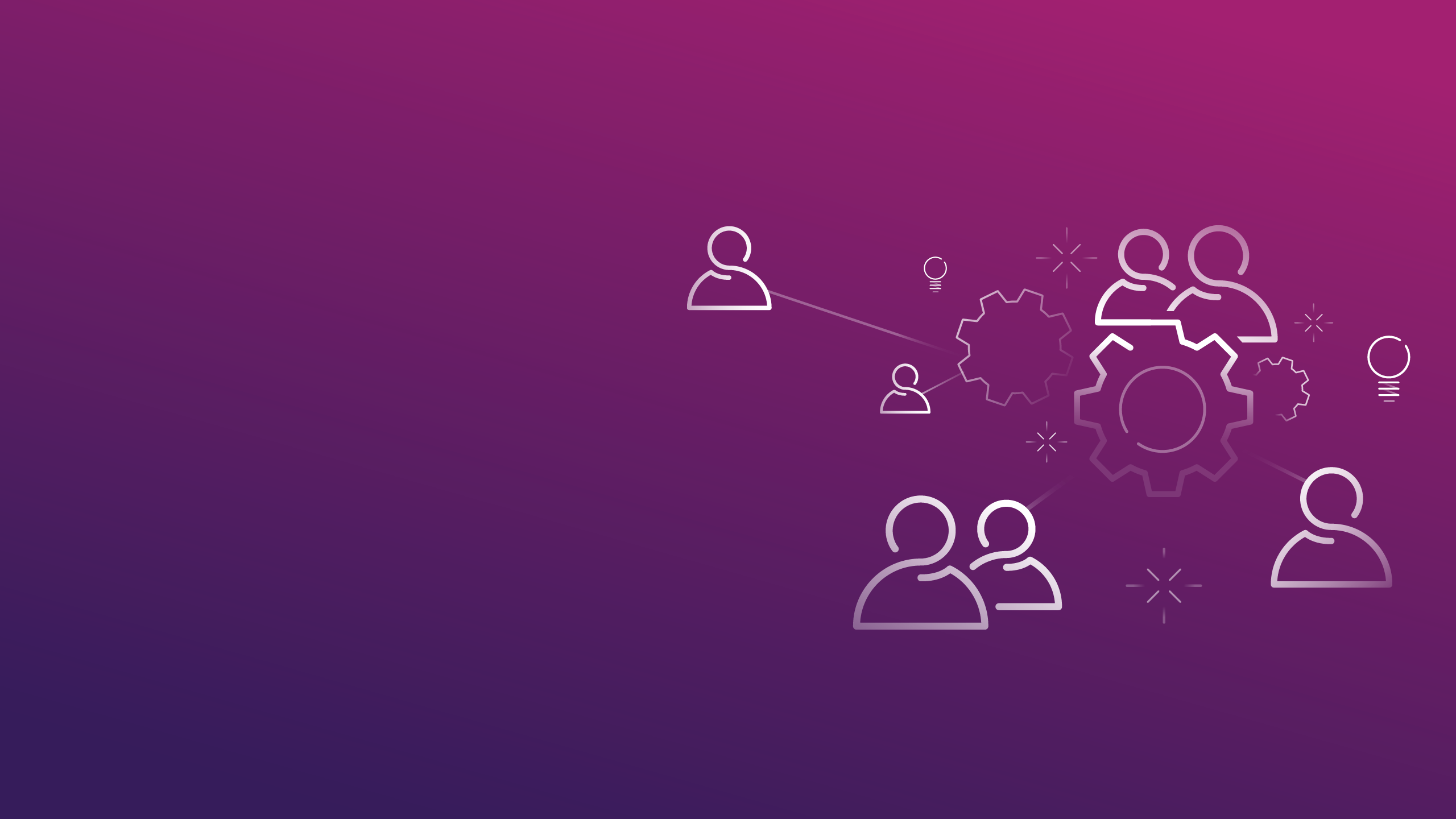 The last year has delivered many standout moments to celebrate in relation to the University's achievements and development. My own personal highlights have included following our athletes' success at the Commonwealth Games 2022 and the associated activities and celebrations here on campus such as the Queen's Baton Relay.
Launching the University's new strategy was a significant moment for the University during 2022, particularly considering the work that had gone into its development from the many staff involved prior to its launch. Officially launching the strategy to staff during our internal events on campus and then to an external audience at our event in London, was a great honour. The events were a celebration of the new chapter the University is about to embark upon as well as a great opportunity to hear from various teams and departments and the role they intend to play in the years to come.
I also had the opportunity to enjoy my first Loughborough Experience Awards evening with Loughborough Students' Union. The Students' Union are involved in some incredible work throughout the year, supporting our students, the University and the wider community, so it was a fantastic evening celebrating their hard work and achievements from across the year. Working with the Union and our students generally throughout the year has provided many highlights over the last year.
We ended the year on a high, with a special event on our London campus. The event brought together academics, entrepreneurs, policymakers, and business leaders to deliberate the future of sport and the Metaverse.
Co-hosted by Loughborough and the MIT Sloan School of Management, the event sought to demystify the concept of the Metaverse, defining what it is and what it is not, and examined the early applications of the metaverse in sport as well as the emerging implications and issues, including health and wellness, data privacy and security, and sustainability.
The event was all about debate, networking, sharing and challenging each other around complex, forward-thinking global issues – I look forward to much more of this during 2023.
LOOKING AHEAD TO 2023 AND BEYOND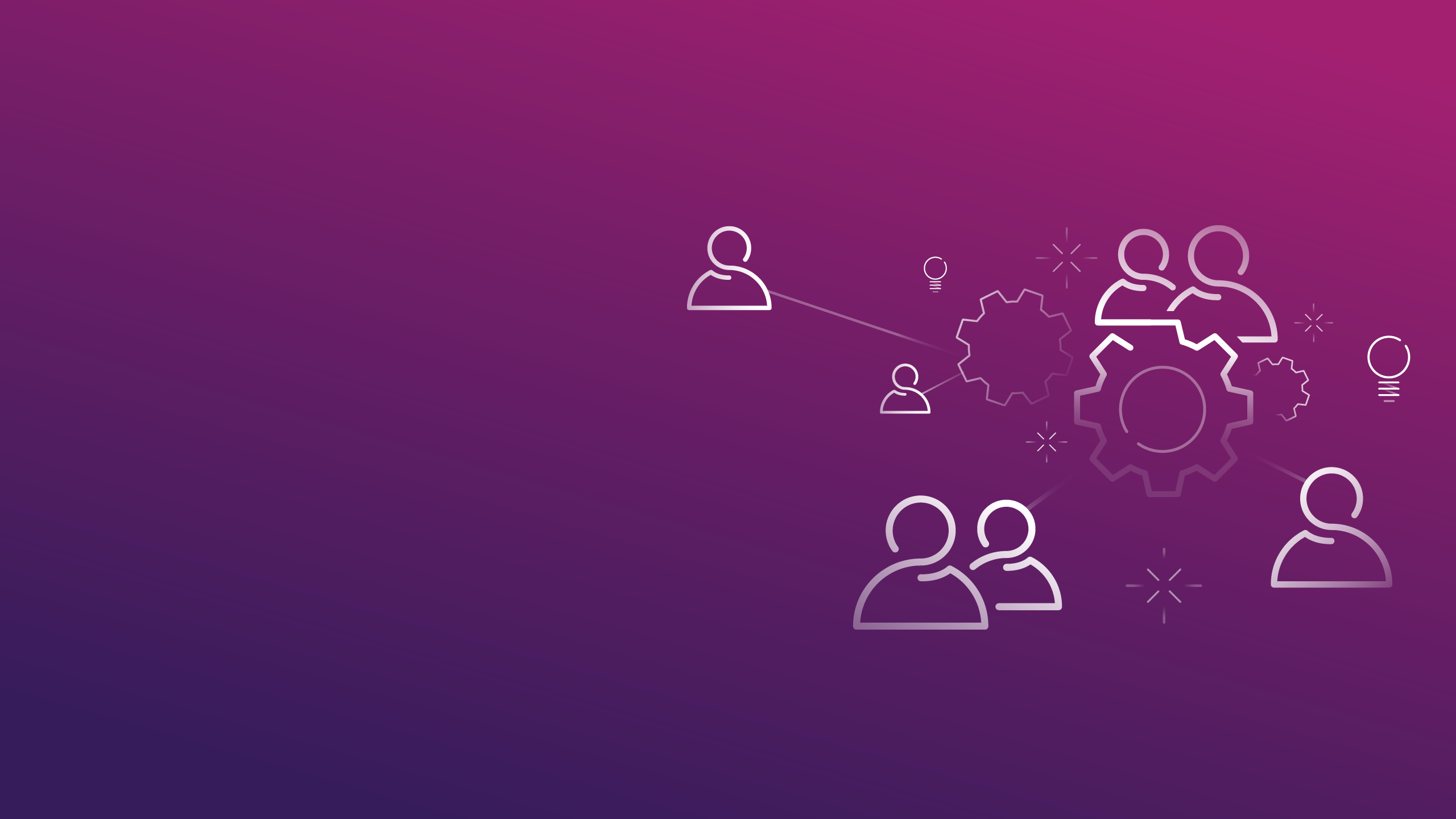 Although the end of the year is a natural time to reflect on what has been achieved, it is also an opportune moment to look ahead to the coming year and set our intentions and goals.
As you've already seen, much progress has already been made since the strategy launched earlier this year. However, I know that this time next year I will be able to report back with even more success in relation to our new strategy, as I have no doubt that 2023 will be the year our ambitions take flight.
All core plans will be finalised for March 2023, which will then allow the necessary members of our community to act where they need to.
We will also be looking at our approach to strategic partnerships and how these can support all elements of our strategy moving forwards.
I am looking forward to building and strengthening our international partnerships and connections over the coming year, starting with a trip to the United States in the new year. The trip will be an opportunity to meet with some of our US Alumni at events in New York and San Francisco. If you are based close by and are available, you can book your place here. As part of the trip, we will also visit t MIT and the University of Oregon to continue to build our partnerships with two great US Universities. I also hope to visit India again to support our ongoing collaborations there.
We intend to focus on providing support to situations that are impacting our own community and wider society right now, where we can. The cost-of-living crisis is having a huge impact on many across society. We have already started to provide support to our own community where we can and will continue to provide support in any other way we can.
Discontent relating to pay, pensions and working conditions has led to industrial action across many sectors towards the end of 2022, including within higher education. We intend to continue working closely with the Unions to support finding a solution that works for all.
As mentioned previously, the war in Ukraine continues almost ten months on, with no imminent end in sight. As a university, we intend to continue our support for the country in any way we can, with opportunities and collaborations that will enable the country to rebuild once again.
I am thankful to every member of our Loughborough community for their continued hard work. They are the driving force behind the stories I've shared today. I wish you all a peaceful and restful end to 2022 and look forward to pushing forwards with you during 2023, to not only create a better future for our university but for the world around us.