NOW IS THE TIME
To champion equality, diversity and inclusion to create a world in which everyone is valued. So, how does research play its part?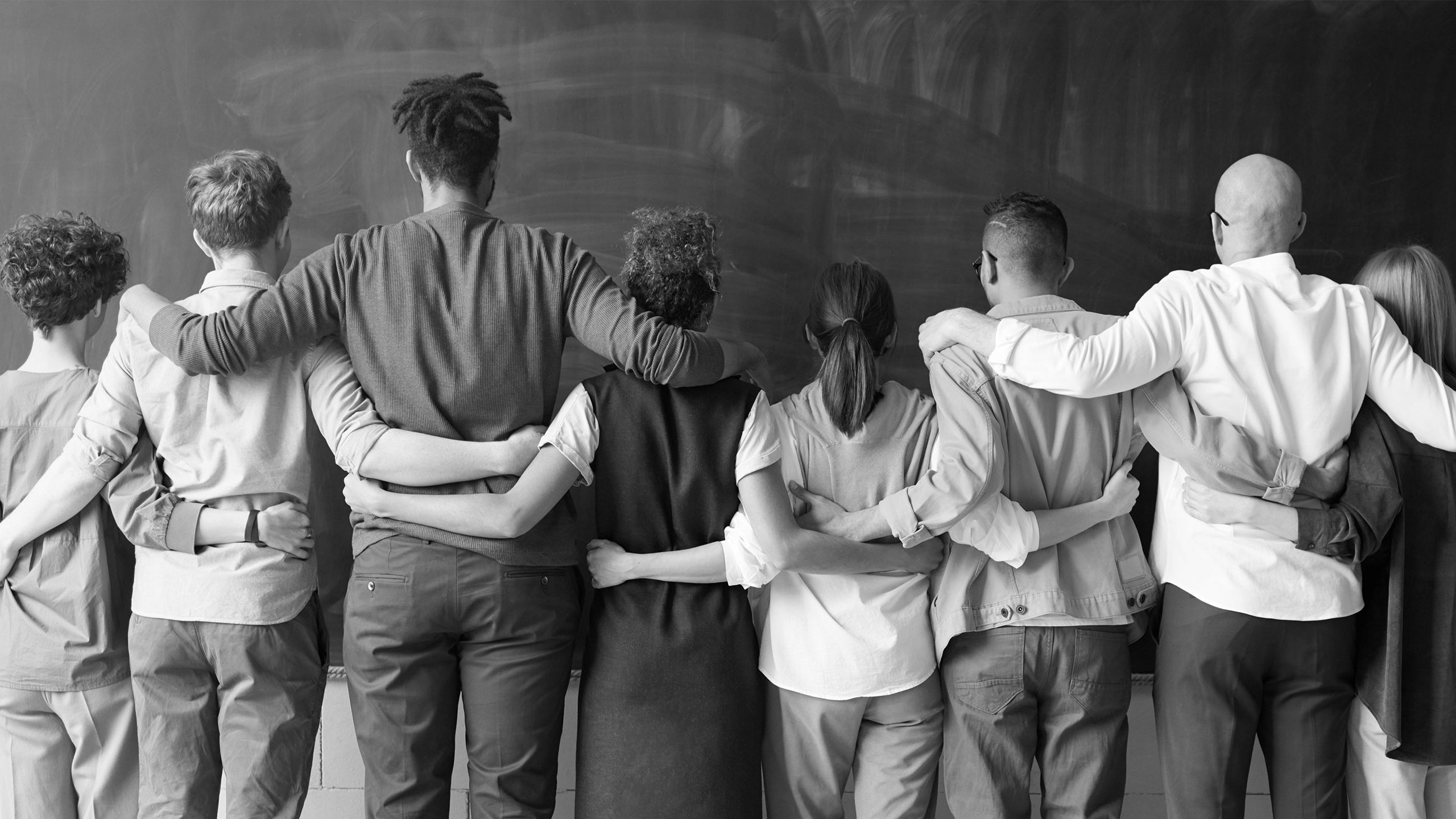 Loughborough University is committed to achieving equality for all its staff and students. We are proud of our diverse community and strive to encourage an environment where everyone is treated equally and with respect.
We also champion any activity that extends this ethos beyond campus and into the wider community. We have a number of individuals and teams here on campus that are doing just that. So, what impact is research having in the area?
THE SITUATION AT PRESENT
"Human rights are rights inherent to all human beings, regardless of race, sex, nationality, ethnicity, language, religion, or any other status. Human rights include the right to life and liberty, freedom from slavery and torture, freedom of opinion and expression, the right to work and education. Everyone is entitled to these rights, without discrimination.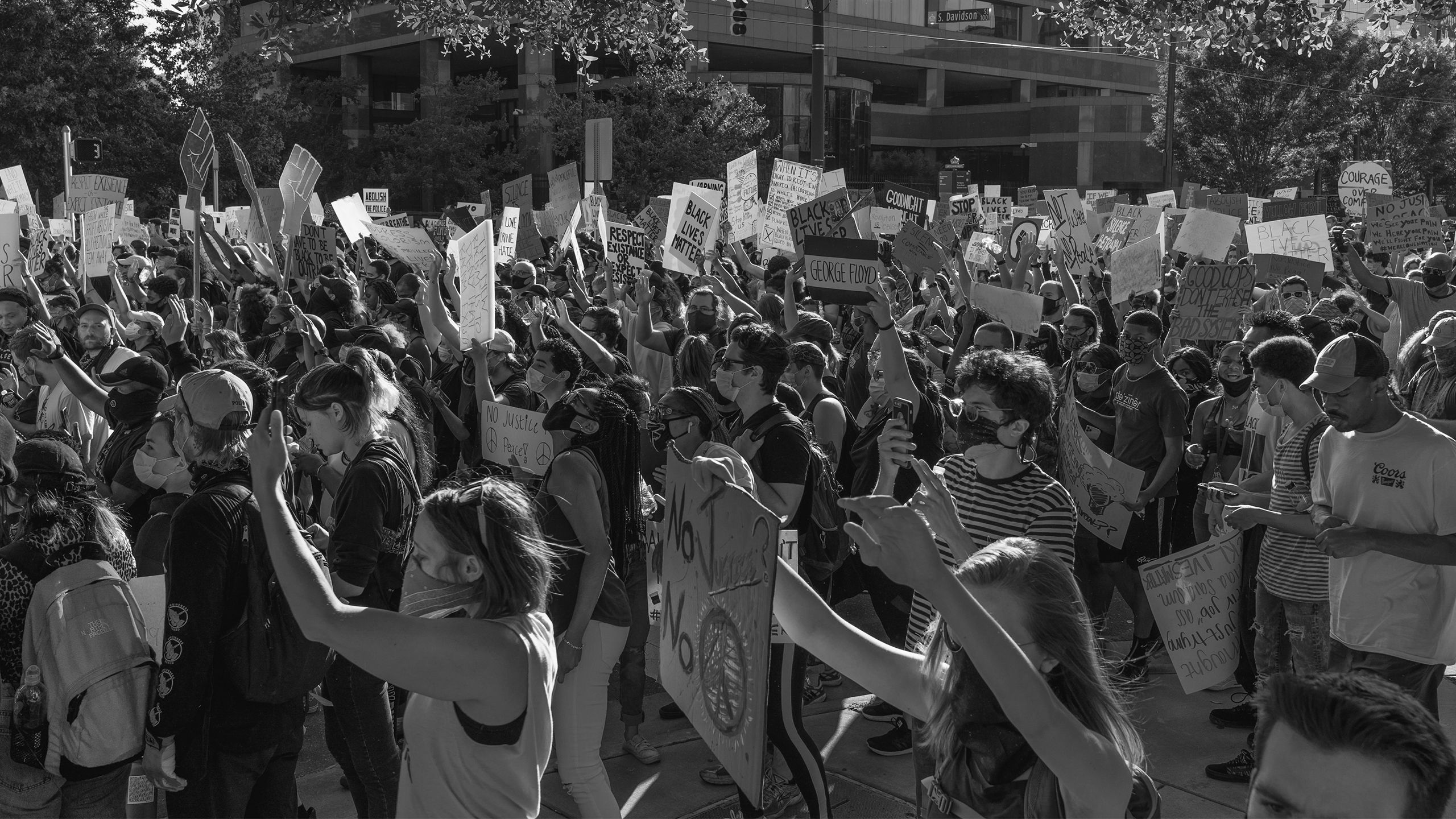 During the almost 60 years since Martin Luther King Jr famously described his vision for the future, the world has changed – in lots of ways, for the better. In many countries, equality and diversity are championed, celebrated and protected by law. Societies tend to be more inclusive.
But the incidence of hate crime gives pause for thought and raises real concerns. Have we really moved on? Are all people treated equally? Does everyone have the right to life and liberty, access to employment, healthcare and education – without discrimination?
The fact that these questions arise, and the discussion continues, speaks for itself. Discrimination still exists.
THE LEGAL RIGHT TO FAIRNESS
The Equality Act 2010 identifies nine protected characteristics: age, disability, gender reassignment, marriage and civil partnership, pregnancy and maternity, race, religion or belief, sex, and sexual orientation.
Adherence to the Act's tenets ensures that everyone in Britain "gets a fair chance in life" so that we can all thrive (Equality and Human Rights Commission). The experiences of many British people, however, do not reflect what is protected by law and they endure harmful and hateful discrimination.
The situation in other countries that do not have this kind of legislation – and indeed uphold discriminatory doctrines – can be far worse. Some of the UK's protected characteristics are the very excuse for discrimination and, indeed, persecution.
The fight to safeguard equality, diversity and inclusion must continue.
EQUALITY BEGINS AT HOME
The University is committed to achieving equality for all its staff and students. It is proud of its diverse community and strives to encourage an environment where everyone is treated equally and with respect.
It supports the drive to ensure that equality, diversity and inclusion (EDI) are a fact of life on campus in numerous ways – via its EDI Strategy and Action Plan, a range of policies, support groups, networks and events.
It also champions research and activity that extends this ethos beyond campus into the wider community.
The Spring 2020 CALIBRE Awards recognised and celebrated the work of researchers across campus who are exploring specific EDI issues, evaluating interventions, broadening impact, or promoting inclusivity worldwide.
DESIGN FOR LIFE
"Inclusive design aims to remove the barriers that create undue effort and separation. It enables everyone to participate equally, confidently and independently in everyday activities."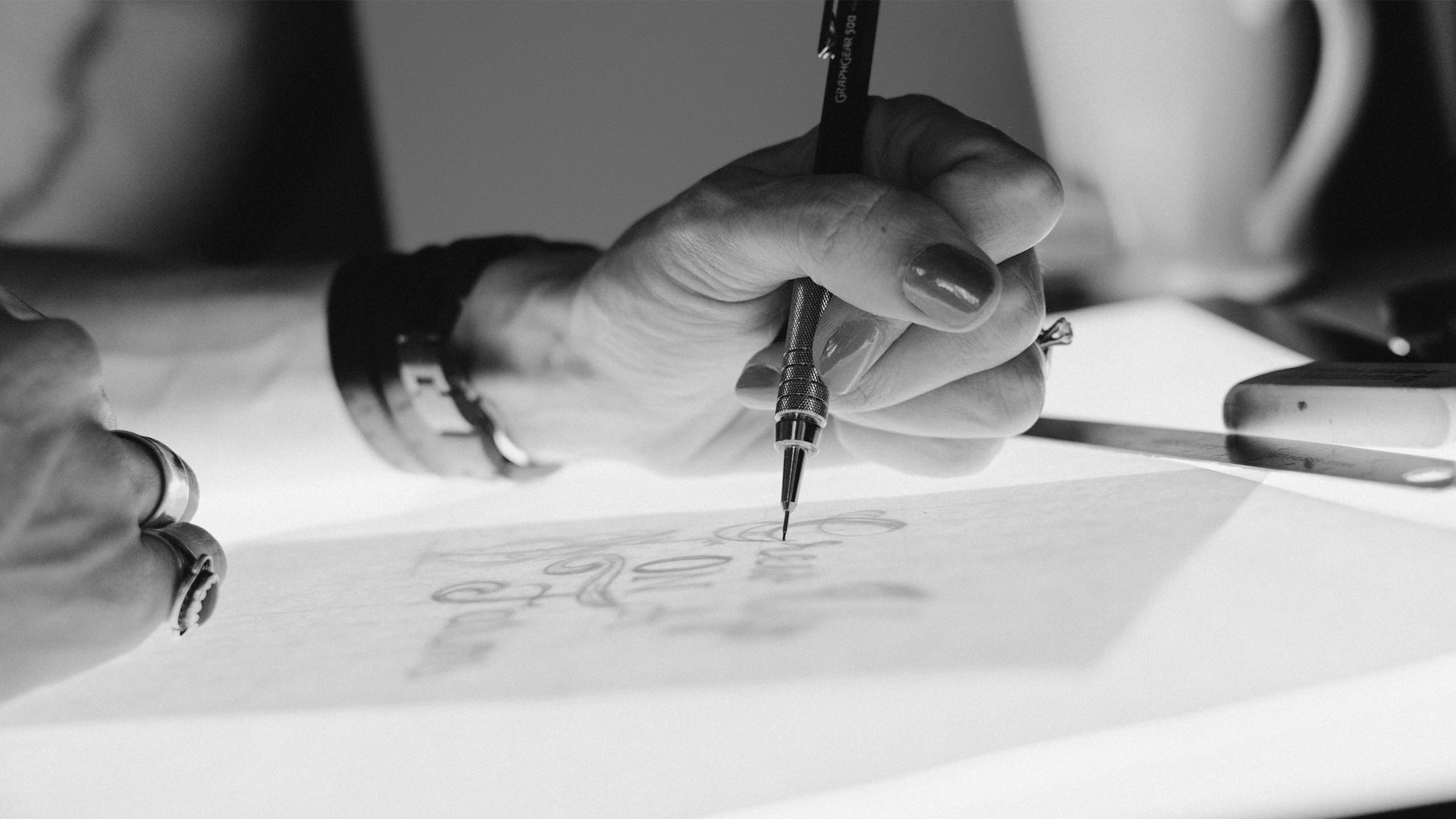 Two of the CALIBRE Award finalists' work explores just this: how products and services can be designed and used to enhance inclusivity.
DESIGNING AN INCLUSIVE WORLD
Professor Hua Dong has long championed inclusive design.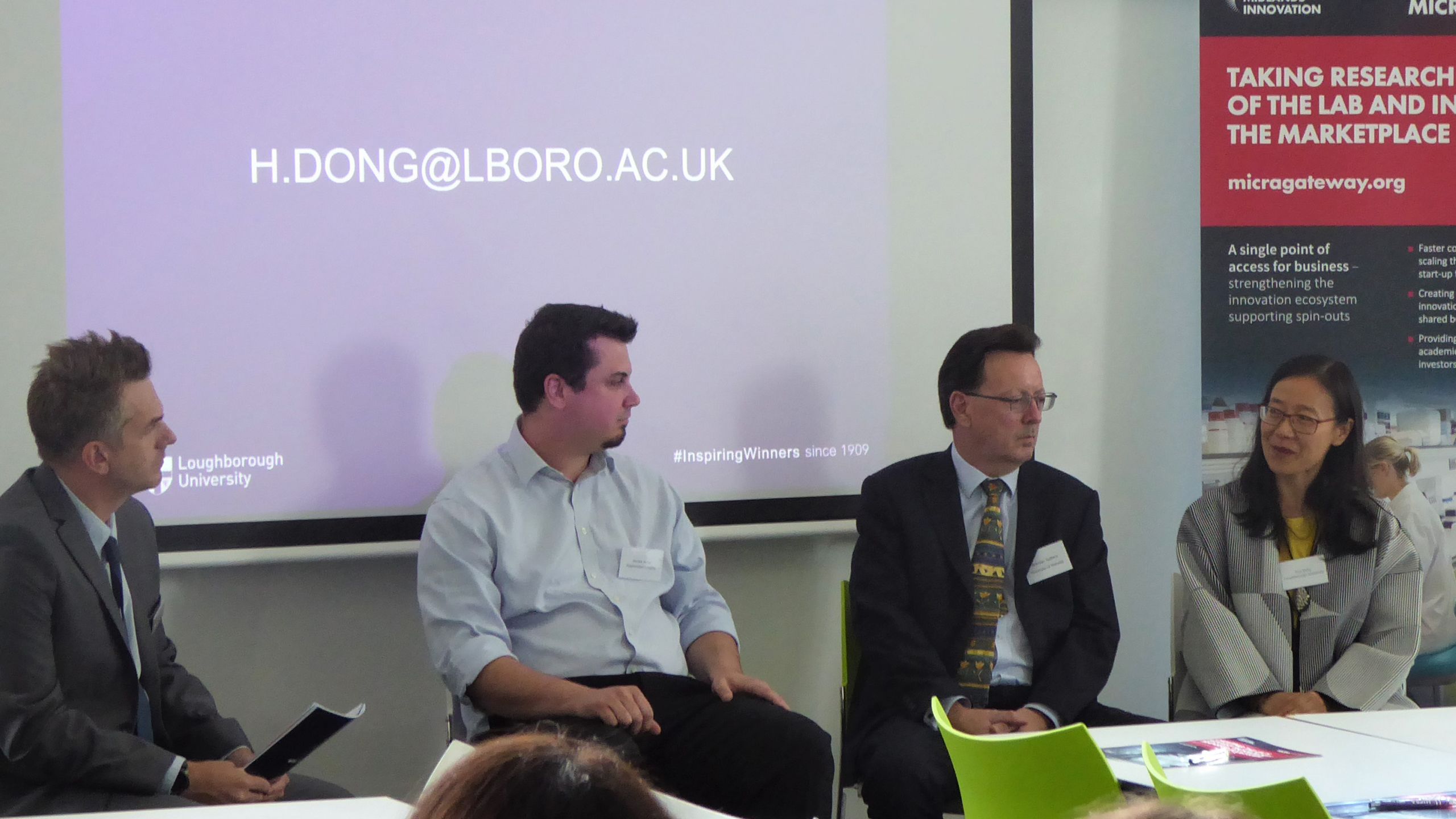 In 2019, she became a Fellow of the Design Research Society (DRS). She is the international convenor of its Inclusive Design Special Interest Group and a programme committee member of the DRS2020.
She regularly delivers invited keynote talks worldwide and is widely published. Her collaborative research with KU Leuven was published in 2019 by Design Studies and the International Journal of Design, and her book Inclusive Design: Chinese Archive was published in May 2019.
In collaboration with the Chinese Alibaba Group, she has produced the first inclusive design guidance in China – launched by Ant Financial in 2019.
In 2019, she won Newton Fund support for the international collaboration "Sustaining Inclusive Design Collaboration through Co-design Platforms". As well as establishing an online knowledge exchange resource and platform, the project will deliver inclusive design training to design educators and disability organisations.
ADEPT AT ADAPTION
AI and social robotics could have a vital role in the delivery of health and social care services.
Some virtual assistants – for example, the Amazon Echo (Alexa) – are already advertised as assistive devices for elderly and disabled people.
The British Academy funded Adept at Adaptation project studies how disabled people adapt consumer technology as accessible home automation systems.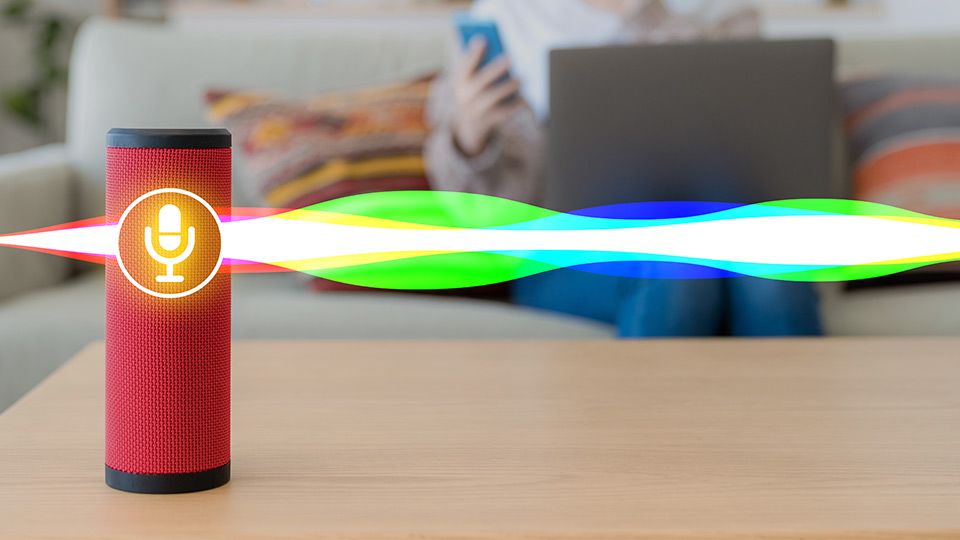 Key to the project's success is its Social Action methodology that includes participants recording video of themselves and their care teams while doing everyday tasks like getting up in the morning. The researchers are using video analysis to study these interactions to investigate how they work together, and what role their virtual assistants play.
A series of how-to guides about how to adapt technologies to solve real access issues are also in production. They will also include information for technologists, care services and policymakers about involving disabled people in designing the future of health and social care services.
A CHANGE IS GONNA COME
"Institutional racism is that which, covertly or overtly, resides in the policies, procedures, operations and culture of public or private institutions – reinforcing individual prejudices and being reinforced by them in turn."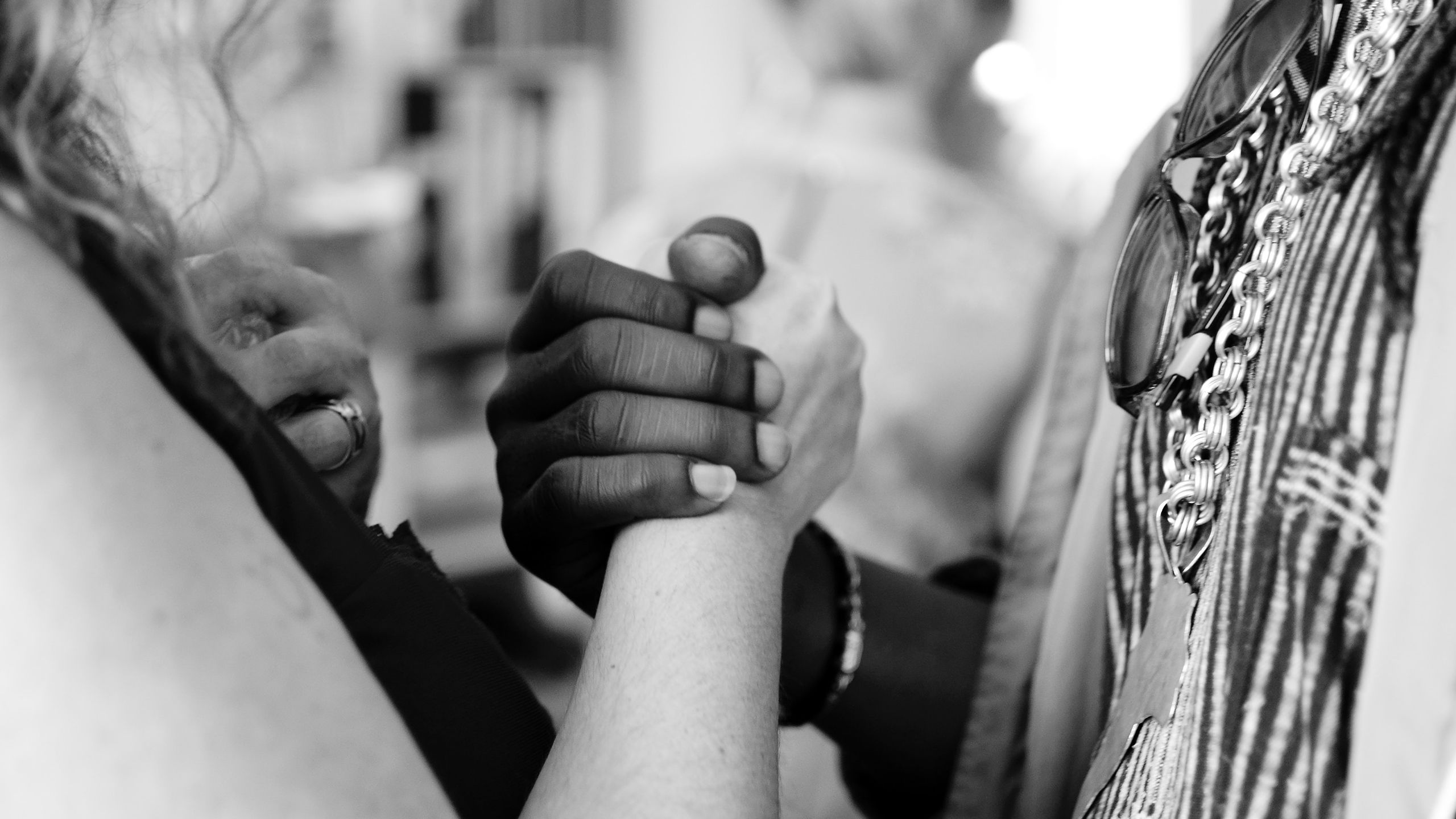 Researchers at the University are tackling institutional racism head-on, both on and off campus.
INCLUSION AND DIVERSITY IN SPORT
Black, Asian, and Minority Ethnic (BAME) coaches are under-represented in English professional football.
Few complete High-Level Coach Education awards or gain employment as coaches at professional clubs.
As part of its In Pursuit of Progress plan, the FA launched a five-year programme, Coach Inclusion and Diversity, to address the issue – and commissioned Dr Steven Bradbury to conduct a comprehensive evaluation of it.
Dr Bradbury's final report includes good practice recommendations which have been incorporated by the FA to enhance the delivery and effectiveness of the programme.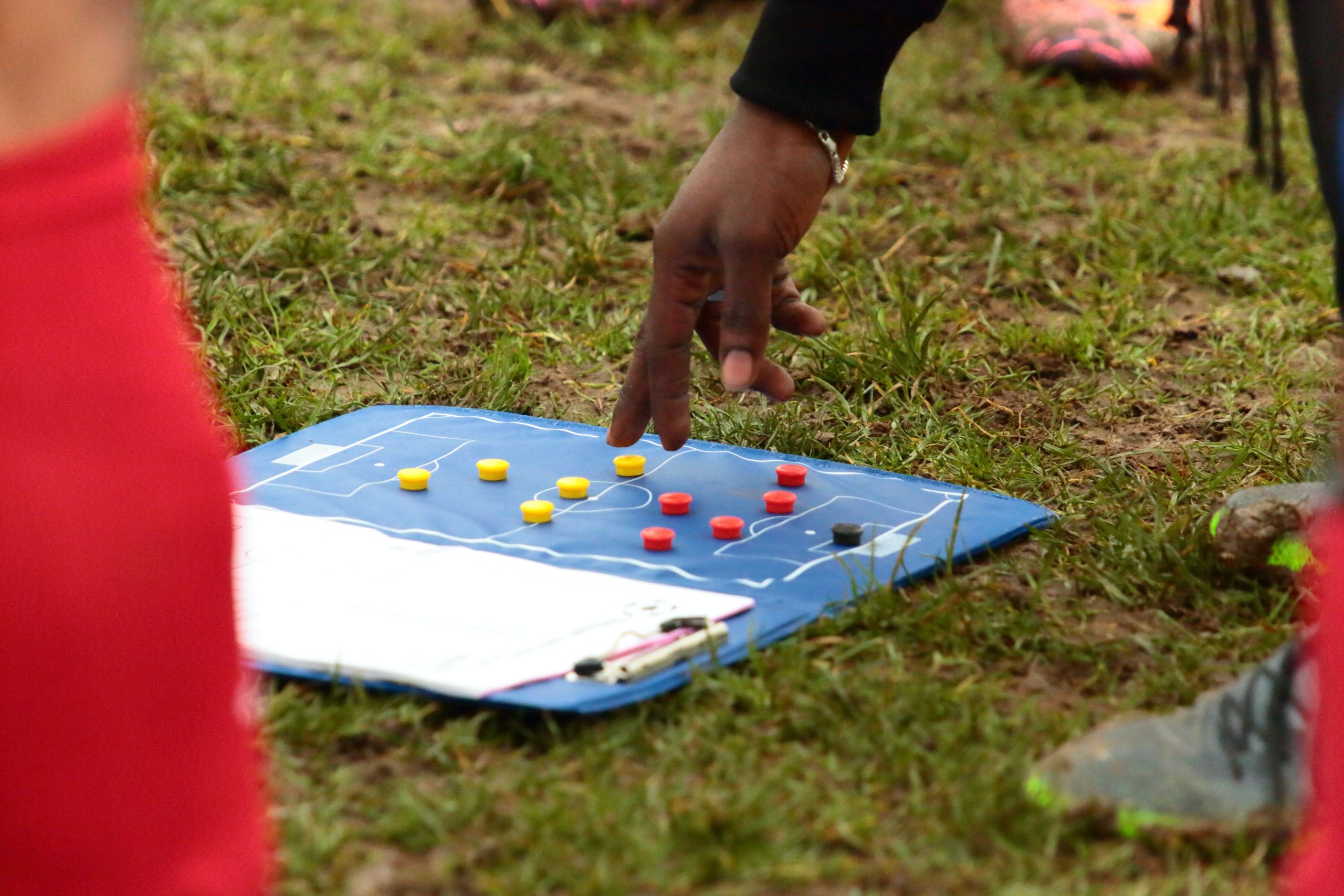 A key feature of the recommendations is the proposed implementation of measures to enable accessibility, enhance learning opportunities, support career development and facilitate transitions into employment in football coaching.
Work in this area is ongoing and includes evaluations on behalf of Sporting Chance and Sport England, and a Leverhulme Trust funded PhD study. Later this year, Routledge publish a book, co-edited by Dr Bradbury – Race, Ethnicity and Racism in Sports Coaching.
OVERCOMING BARRIERS TO ACHIEVEMENT
Students from BAME backgrounds are consistently less likely than white students to graduate with a 2:1 or First Class degree.
This is true across UK higher education.
Dr Nyhagen and Dr Esson convened a team of student researchers to investigate the undergraduate experience at Loughborough – both in and outside the classroom.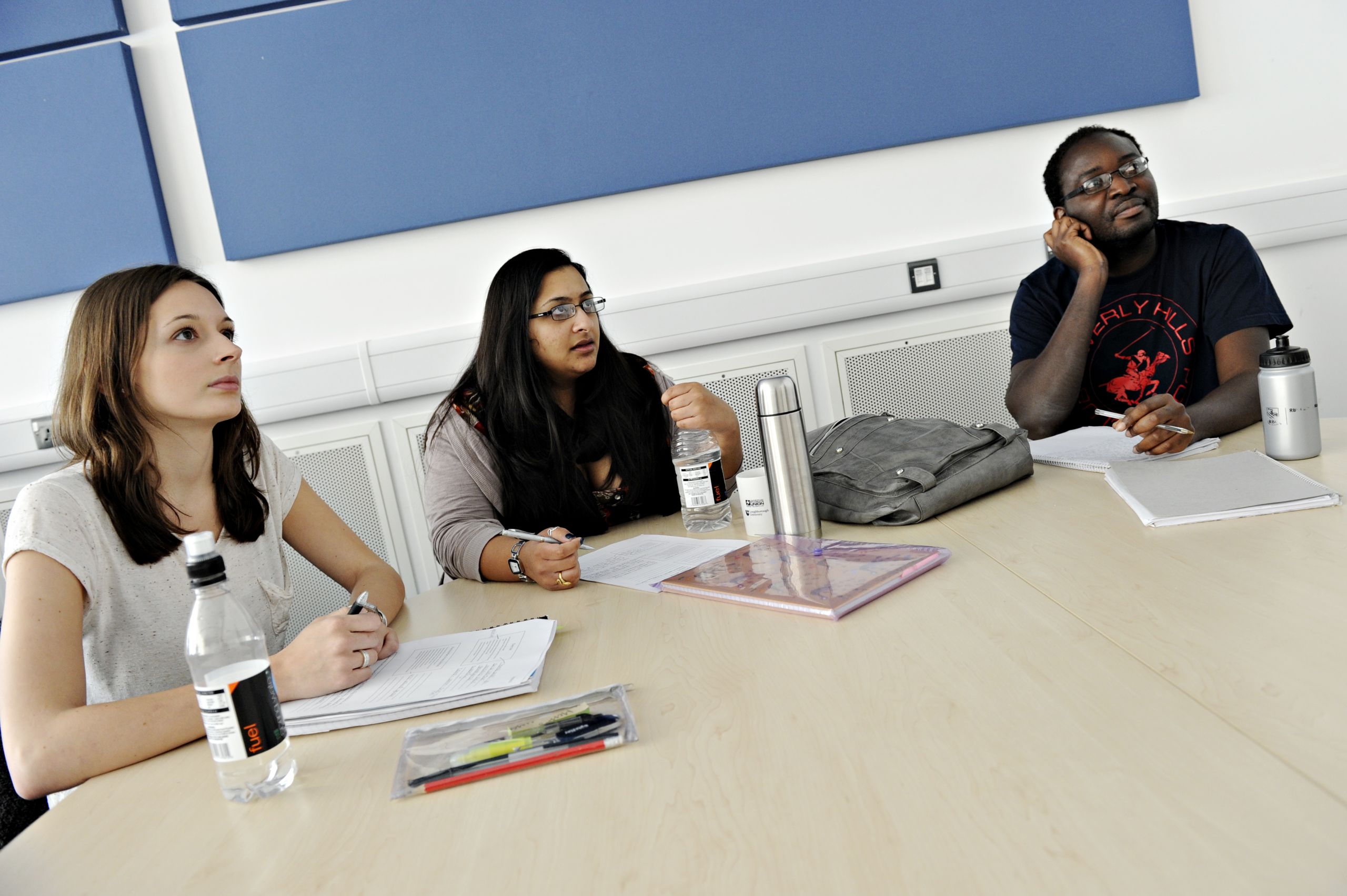 The final report, Experiences in the Classroom and Beyond: The Role of Race and Ethnicity (2018), highlighted a range of factors that impact students from different ethnic backgrounds, and its recommendations have already had a broad and lasting impact.
It has driven several positive changes, including the University-wide introduction of anonymous marking practices, the move to increase BAME representation among staff, a curriculum review to enhance EDI, and compulsory Unconscious Bias training.
The research has significant impact beyond Loughborough. Dr Nyhagen is working with Norwegian colleagues to establish similar studies and activity in Norway. Meanwhile, Dr Esson is exploring and influencing how professional societies – such as the Royal Geographical Society and Institute of British Geographers – engage with BAME staff and students.
BORN THIS WAY
"Deep-seated discriminations and social traditions often set unequal power relations between men and women. We all have the right to be treated as equals, regardless of our gender identity or sexuality."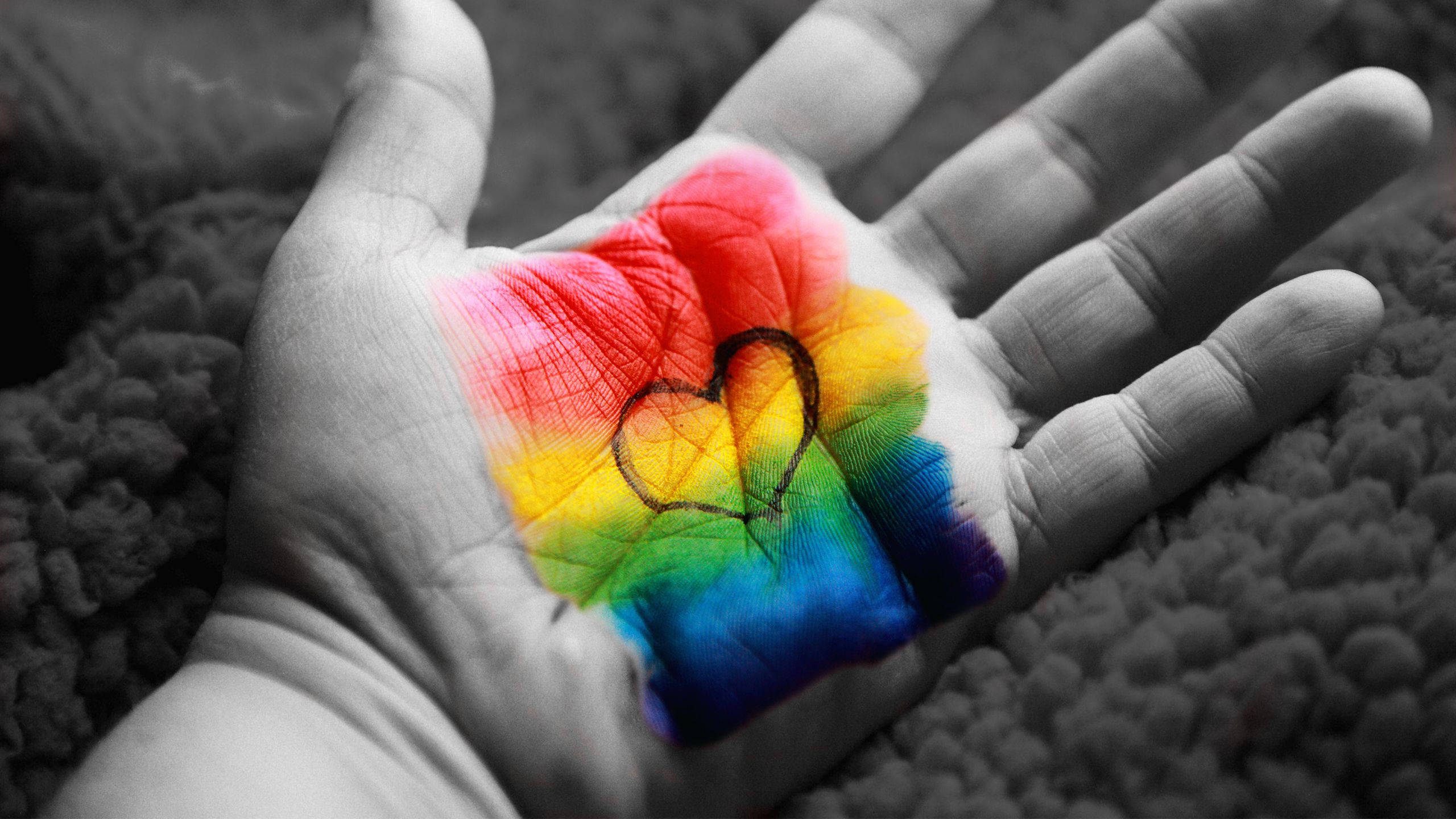 Gender and sexuality are central to the work of many researchers at Loughborough. Two CALIBRE Award finalists are driving forward the agenda to ensure that everyone – irrespective of their gender identity or sexual orientation – is given the opportunity and support they need to achieve their potential.
GENDERTIME
The GENDERTIME project has developed a successful approach for implementing Gender Equality Action Plans across a range of higher education and research contexts.
The EU-funded project brought together seven European institutions – including Loughborough – to explore ways to increase the participation and career advancement of women researchers.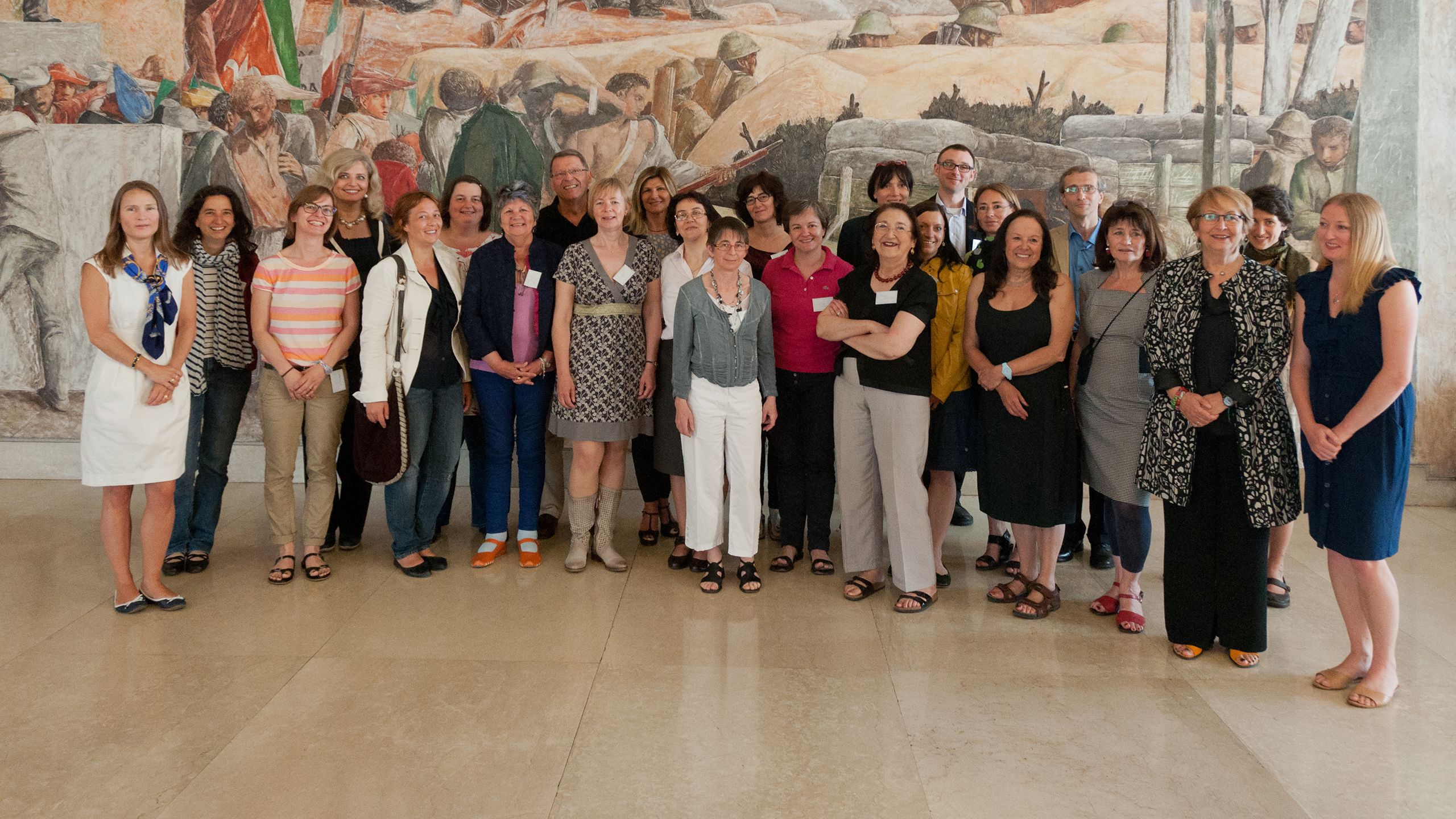 The School of Architecture, Building and Civil Engineering (ABCE) was one of the project's living labs, a test bed for new ideas and approaches.
A key achievement of the project is the GENDERTIME toolbox which provides guidelines and tools for implementing and monitoring Gender Equality Action Plans.
GENDERTIME has positively impacted the School's gender balance. The School is proud to report that within a 12-month period, six female researchers moved into lectureships, and the gender equality initiatives introduced during the project are now embedded within the day-to-day operations of the School.
Recognition of the impact of GENDERTIME came in 2017, when the School achieved the Athena Swan Bronze Award.
DIVERSITY IN STEM
Dr Eugenie Hunsicker – Director of Equality and Diversity in the School of Science – seems to embody the drive towards inclusion.
She led the team which developed a national Academic Pipeline Survey which will inform the Academic Lifetimes Study, and is undertaking an EDI analysis of EPSRC, ERC and Leverhulme funding outcomes to inform funding policies.
As one of the initiators of Out and About in STEMM, she supports researchers who travel to countries with unfavourable laws towards LGBT+ rights.
She is Chair of the London Mathematical Society's Women in Maths Committee (2015) which was awarded the Royal Society's first Athena Prize for its work to support diversity.
With filmmaker Irina Linke, she produced the short film, Faces of Women in Mathematics which was released on International Women's Day 2018.
In the same year, she received the Suffrage Science Award (Mathematics and Computing) "for her achievements in science, and for her work encouraging others to aim for leadership roles in the sector".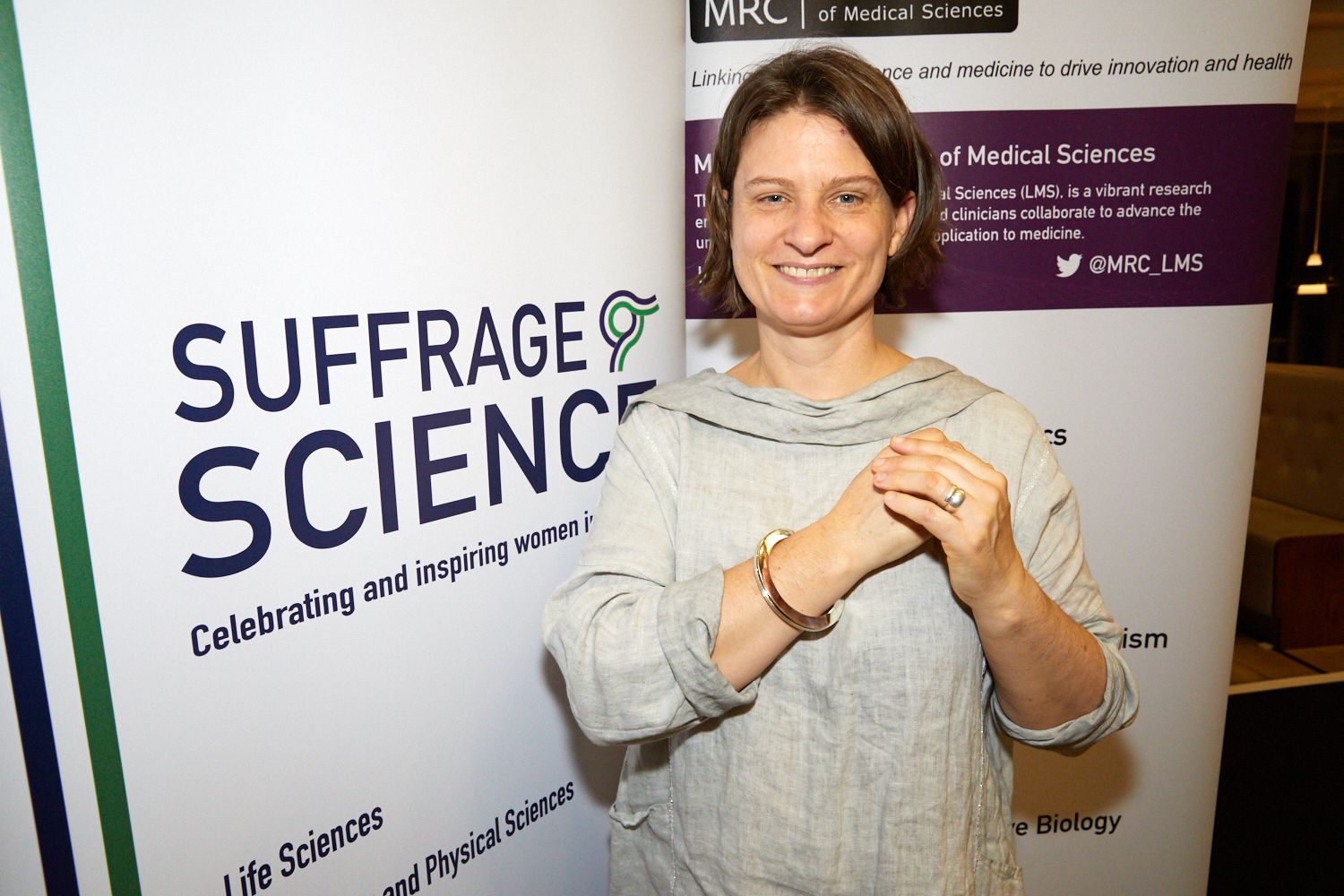 NOW IS THE TIME
"In higher education, we have responsibility not just for our own practice, but also to be thought leaders, setting standards for others to follow."
Steve Rothberg, Pro Vice-Chancellor for Research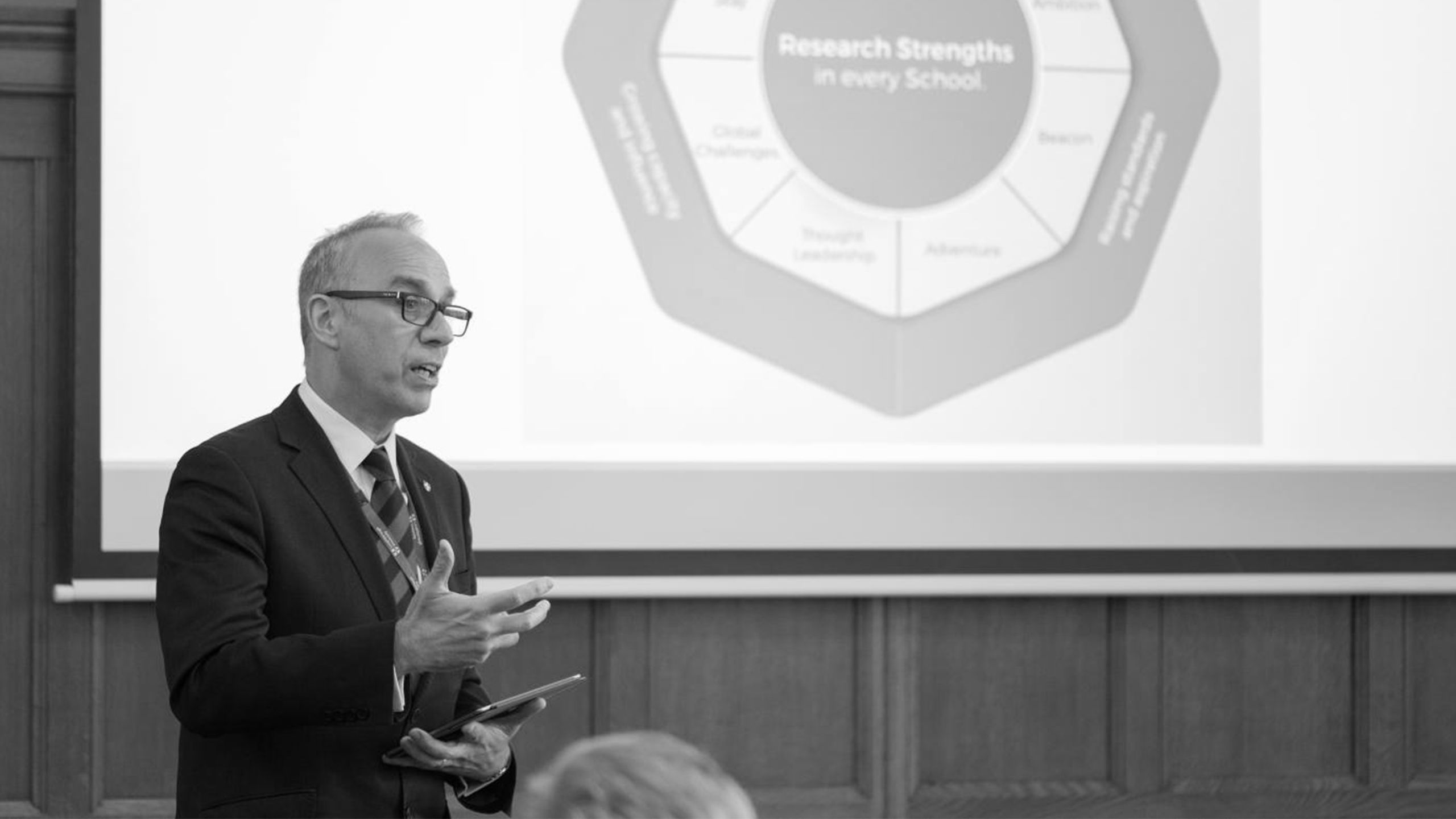 In August 1963, when outlining his hopes for a future where equality, diversity and inclusion are the norm, Martin Luther King Jr encouraged us to act with "dignity and discipline".
He also observed that the freedoms of all people are "extricably bound" and that "now is the time to make justice a reality for all of God's children".
Only by continuing to work together every day – with empathy and compassion – can we keep moving forward towards King's hopeful vision of a better future.
"Our equality and diversity processes reflect a long-standing and genuine commitment to fair treatment and valuing difference, but what I like about the new emphasis on inclusion is that it takes us beyond who sits at the table to consider which voices influence our decisions."
Loughborough University's CALIBRE Awards recognise the breadth and diversity of research that is happening across campus and celebrate the achievements of those delivering it. Visit the website for further information on the Awards.
Read similar features in VOLUME:
Photo credits
Photo by fauxels from Pexels

Photo by Kelly Sikkema on Unsplash

Photo by Sharon McCutcheon on Unsplash

Photo by Aarón Blanco Tejedor on Unsplash