Taking care of each other when it matters most
As coronavirus continues to have a devastating effect on our world – the Loughborough family continue to take action and have a positive effect on the communities around them.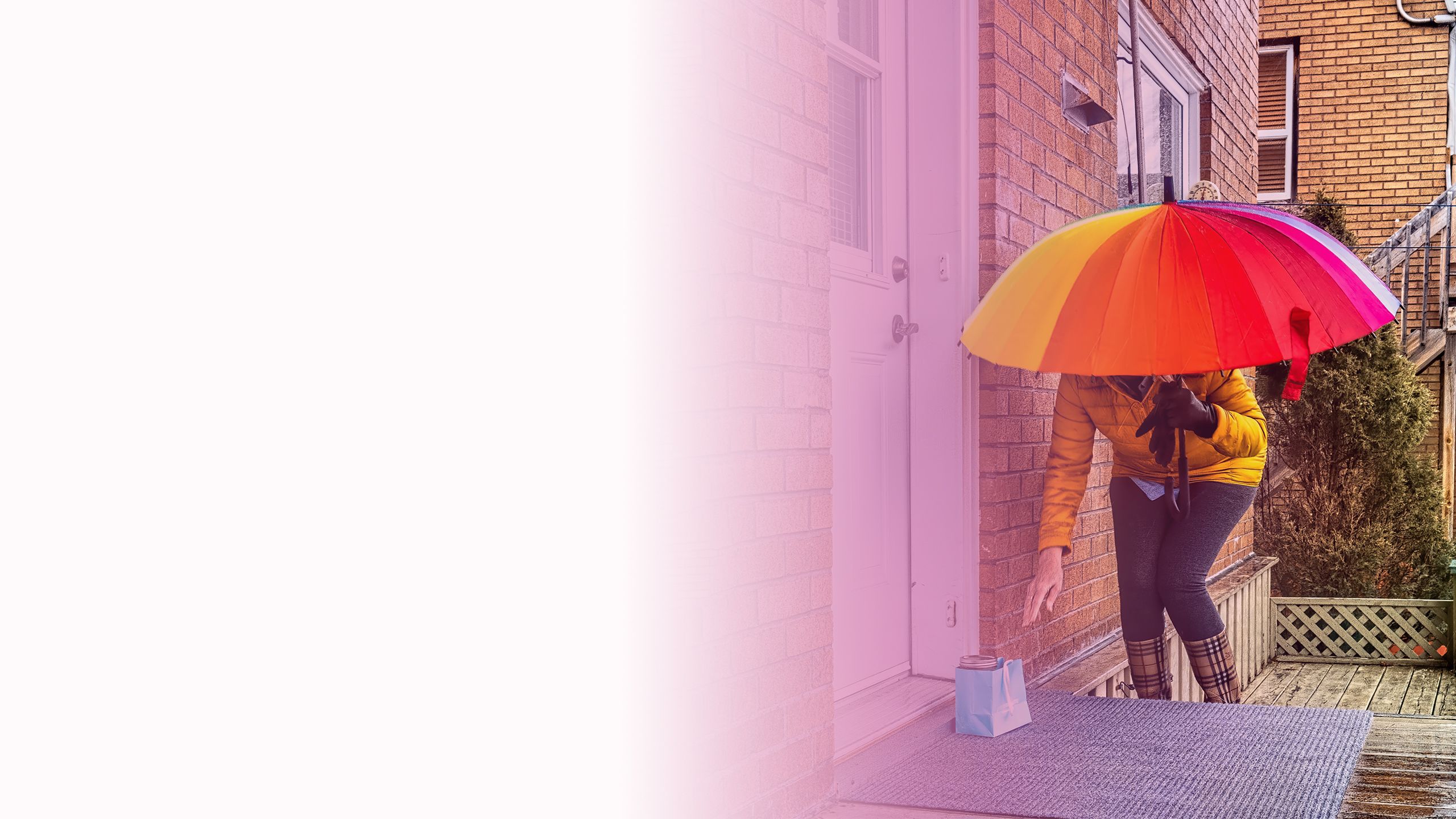 The sudden change of circumstances over the last few months has affected everyone, and many of us will have needed some form of support from others. Whether that be reassurance that everything will be ok, a kind gesture to lift our spirits, or practical help in our day to day life.
People's support for one another is one of the clear positives to come out of the coronavirus pandemic. We've seen so many heart-warming examples of communities across the country coming together to help each other.
The students, staff, alumni and partners that make up our Loughborough family have always been passionate about giving back and supporting the people that really need it.
Although coronavirus continues to have a devastating effect on our world – the people of Loughborough University continue to take action and have a positive effect on the communities around them.
Supporting the local community and beyond

The fight against coronavirus has put many in a time of concern and uncertainty. For our loved ones; our health (both physical and psychological); finances and the impact on employment.
Vulnerable individuals in particular have found themselves in unimaginable circumstances. In addition to worrying about the potential impact on their health, they've also had to deal with concerns about how they'll get supplies from the shops or pick up prescriptions, or even if they'll be able to attend appointments which up until now have been deemed essential.
We're proud to say that the Loughborough family has been there to support those most at risk.
Students Against Corona
With hundreds of volunteers signed up in the first 24 hours, Students Against Corona – a student led-initiative set up to support vulnerable people such as those in isolation or high-risk groups – has been providing a much needed helping hand since the early days of lockdown.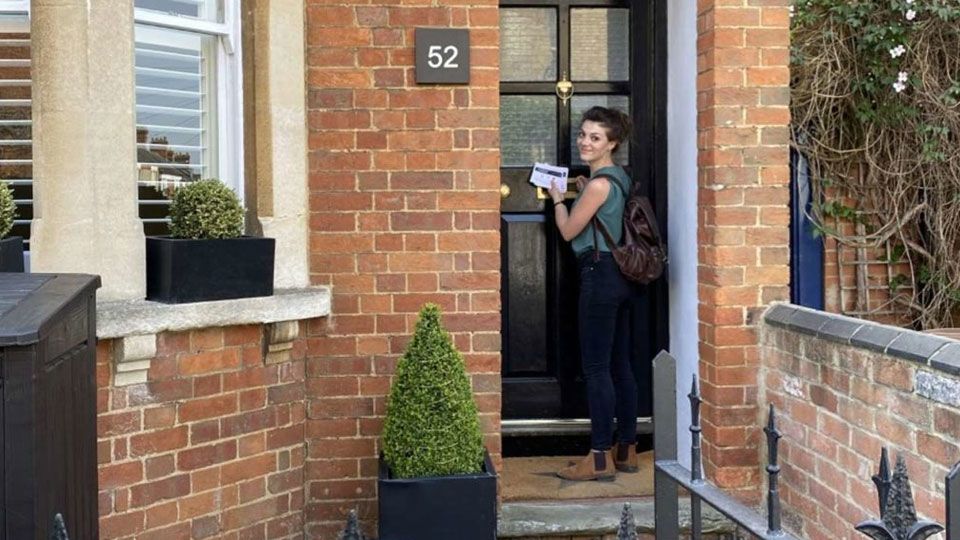 The initiative is now established in nine countries, so it is having an impact on local communities across the globe, including Loughborough. But its connection to Loughborough runs deeper, as one of its co-founders is a student here at the University.
Craig Brown, an International Business student within the School of Business and Economics, initially set up the group to act as an intermediary between those who required assistance and volunteers. However, the movement has grown in a very short space of time with local businesses and charities coming on board to ensure resources are available. In Loughborough, the group have partnered with the NHS, Charnwood Borough Council, John Storer House and the Royal College of GPs.
After putting out an offer on community a Facebook page asking if any vulnerable people needed help, Craig received an incredible response, and turned a small idea to help a few people into a huge operation.
"We decided we were going to use this time to help people, and the response we've had has been really overwhelming."
The intention was still the same, though: canvas the area and find out where needs the most help.
So far the group has facilitated support to over 112,500 people, helping with shopping, looking after pets (such as dog walking); providing some company by way of a friendly chat over the phone, delivering medicine, online tutoring for younger children and much more.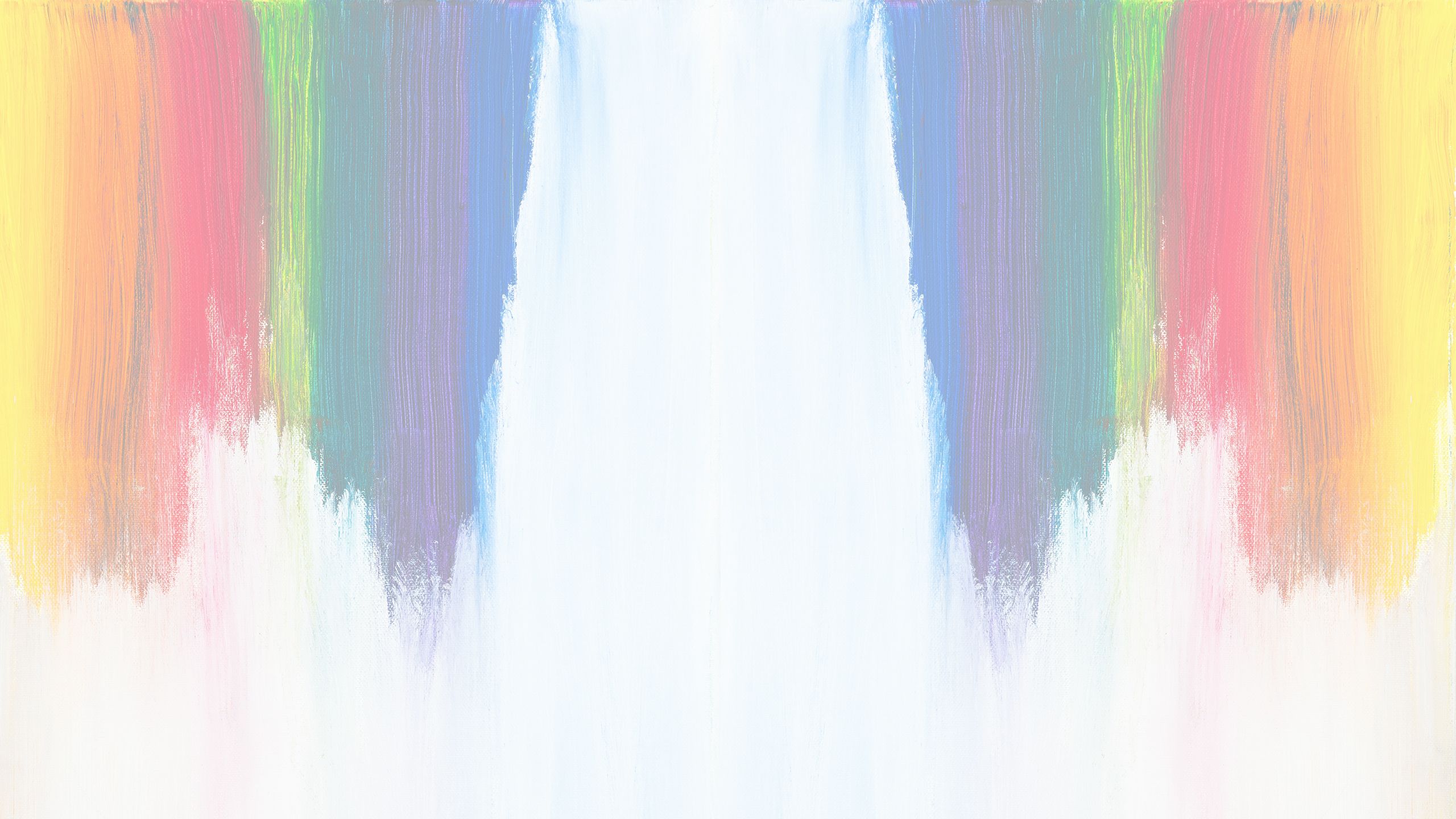 "If we can do even the smallest thing to make people's lives easier during this time, I think we can look back on this situation in years to come with pride in the fact that we tried to do the right thing."
Craig Brown, International Business student

Supporting them in their endeavour
The gesture of supporting others isn't just for those in need either. Local software company the Access Group, based on the Science and Enterprise Park at our Loughborough campus, have provided Students Against Corona with a system that will support their vital work in communities during the COVID-19 pandemic.
The company are providing the Loughborough and Oxford branches of the support group with free access to a customer relationship management system that will track the details of volunteers, requests for help and available resources.
Before using the system, the group was manually creating spreadsheets to keep track, which was time-consuming and meant volunteers could not guarantee they were working from the most up to date information.
"The Access Group has innovated our entire operations process, and, thanks to their generosity and support, we now have a safe and efficient way to ensure that we can grow to meet the increasing demand."
Access' simple cloud-based CRM system has enabled the volunteers to store, match and allocate requests for help against their volunteers and available resources quickly and easily. The system has also enabled the group to track and manage vital operational tasks, such as safeguarding protocols.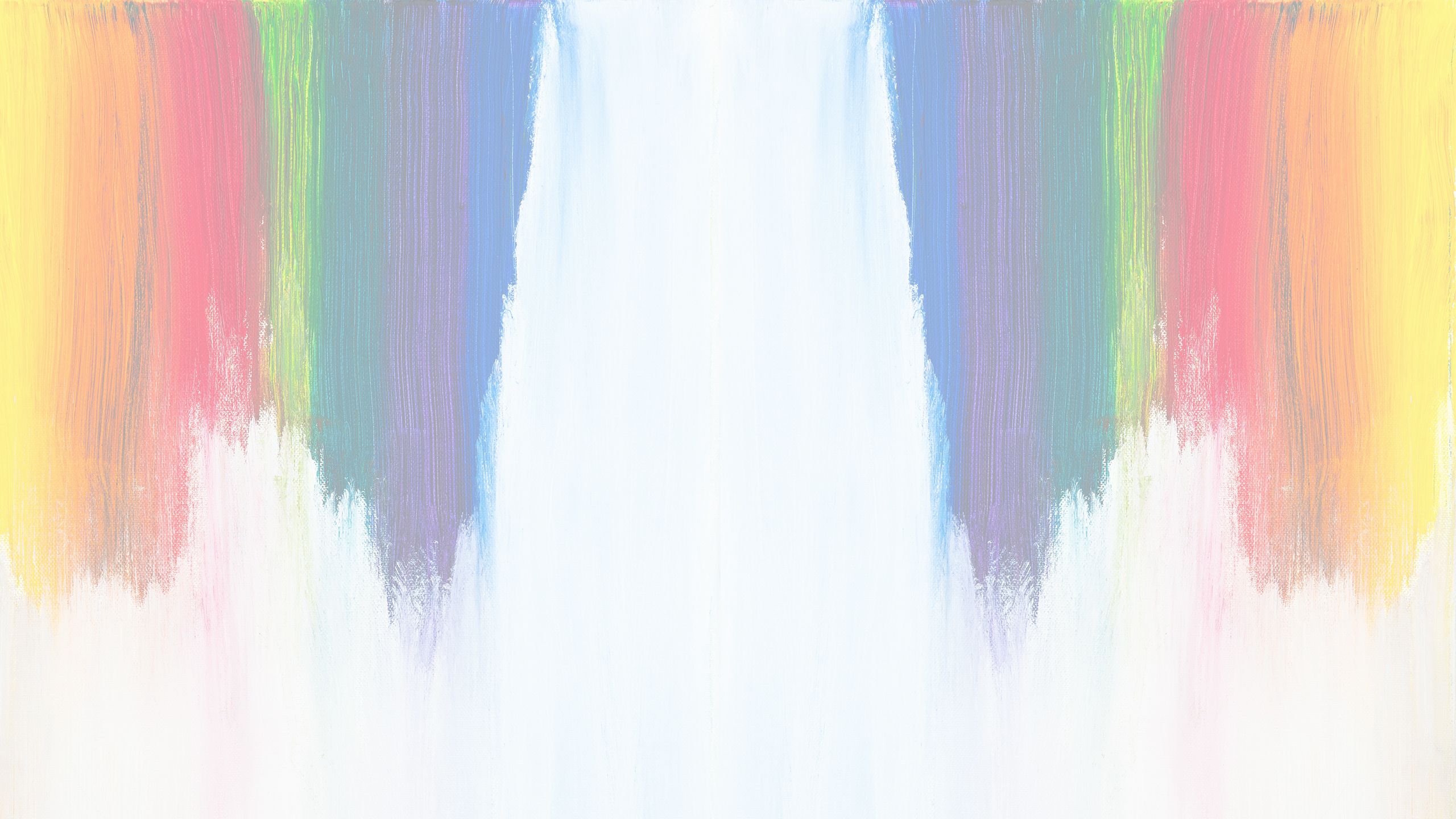 "These groups are a perfect example of volunteers working together to provide frontline support and help to those in need during the challenges presented by COVID-19 and we're really pleased to be able to support their valuable work."
Simon Baines, Managing Director, Not for Profit and Education at The Access Group

Protecting the most vulnerable
During lockdown the Loughborough Marrow Society has taken part in an emergency fundraising appeal, raising almost £1,000 to support blood cancer charity the Anthony Nolan Trust in protecting those living with the disease during the pandemic.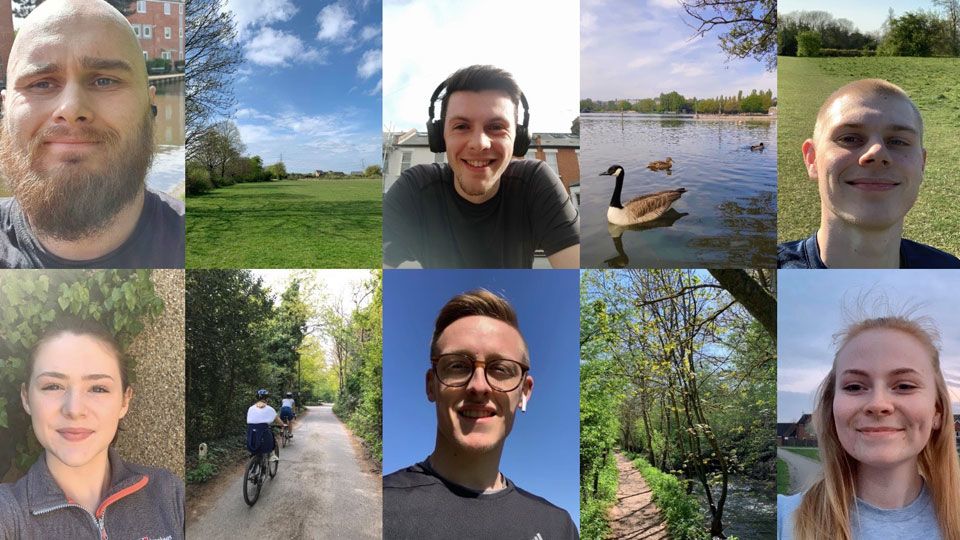 Over a period of two weeks (13-27 April), the Loughborough students walked, ran, and cycled over 175 miles to raise vital funds for the Trust to safely continue their work. The Trust finds matching donors for people with blood cancer who require a stem cell transplant, and have needed to raise an additional £30,000 to cover the cost of increased testing for stem cell donors and the rising need for patient services every month that the threat of coronavirus continues.
The fundraising appeal will also help to fund an Emergency Handover Hub at Heathrow Airport designed for international stem cell couriers who cannot enter UK hospitals due to quarantine rules. Anthony Nolan volunteers will collect the stem cells from the hub and complete the final lifesaving leg.
Making us proud that they're Loughborough
It's not just our students and campus partners that are making us proud with their selfless acts during this difficult time. Our alumni are using their expertise, skills and knowledge to support groups that find themselves struggling during this unprecedented situation.
Technology to tackle social isolation during COVID-19
Telecare company Alcuris, which was founded by Loughborough University graduate Alex Nash, has been selected for Techforce 19 – an NHS and Government-led initiative to find digital solutions to support the vulnerable, elderly or self-isolating during the pandemic.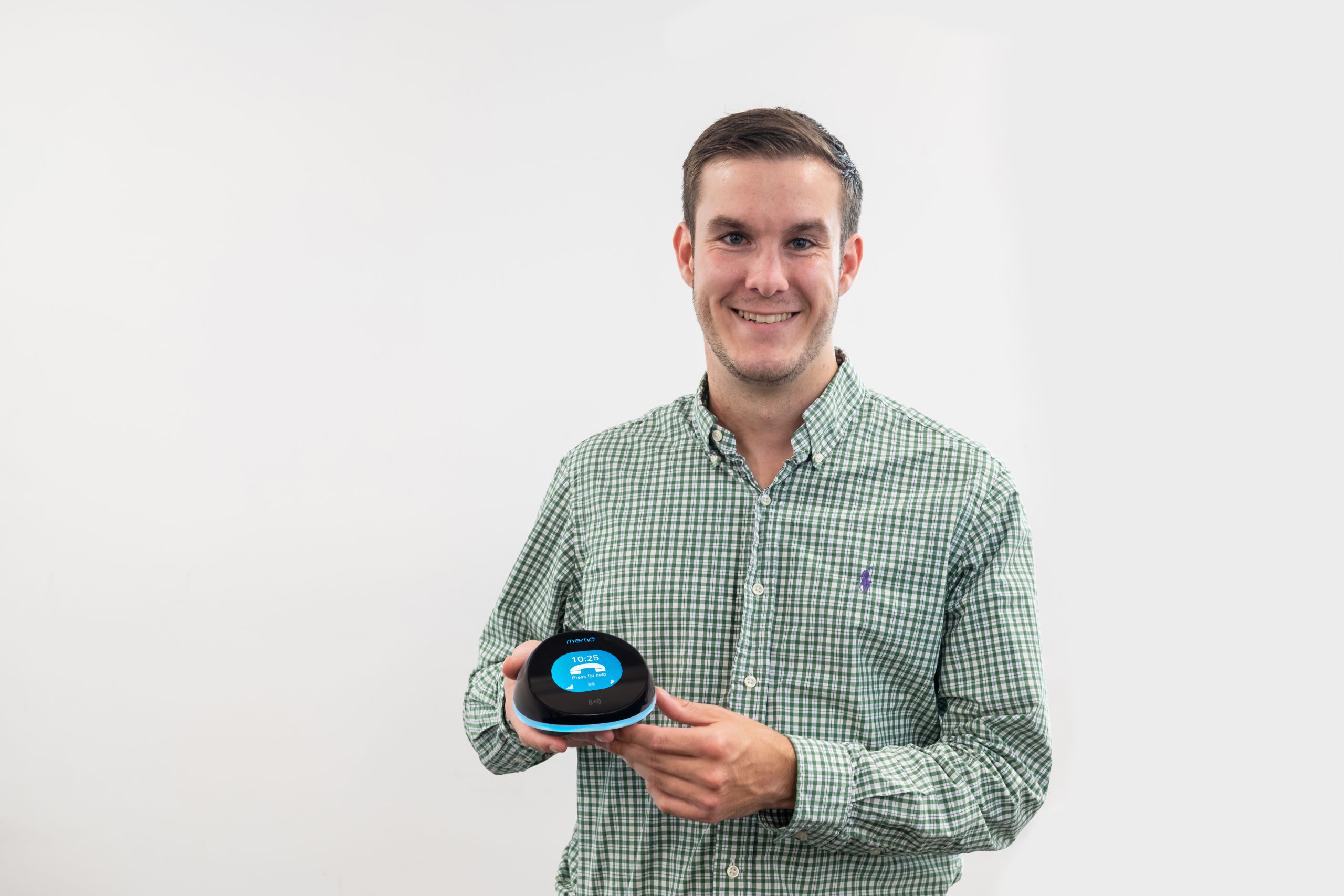 Alcuris' Memohub® is one of 18 innovations chosen from 1,600 applications for fast-track testing in the hope of national roll-out to tackle the effects of social isolation.
The telecare system detects an individual's daily living patterns using wireless sensors across the home to learn what is normal, which enables it to accurately highlight when something is out of the ordinary before a situation escalates to a crisis. It is the only system that combines a certified social alarm system, activity monitoring, health device integration and carer logging in a single product.
Alex started developing the technology after his grandfather was diagnosed with dementia in 2015. He was studying Product Design Engineering at the University at the time and knew that the right technology could help. He launched his company Alcuris on the University's Science and Enterprise Park, where it now has a workforce of 15 and over £2M investment.
In February, just as the COVID-19 outbreak escalated in China, Alcuris had begun full-scale production of Memohub® to fulfil existing orders with local authorities that had trialled the system. They moved manufacturing to Arista Electrical Systems in High Wycombe, which has enabled them to continue production within safe guidelines and deliver hundreds of extra units for the Techforce19 fast-track test phase to demonstrate how Memohub® could be deployed specifically to meet COVID-19 needs.
During the test phase, Alcuris is partnering with Clackmannanshire and Stirling Health and Social Care Partnership (HSCP), East Lothian HSCP, South Tyneside Council, and Stockton on Tees Borough Council.
Keeping local businesses in business
After being placed on furlough from his job, Chris O'Connor, a Mechanical Engineering graduate, decided to dedicate his time towards supporting independent businesses during these extraordinary times.
"I was out for a run around Surbiton, my local community, and saw my favourite barbers with a closed sign in the window and the blinds drawn. I wished that there was a way that I could support them, and other local independent businesses, during this lockdown."
His new community initiative, Be A Local Hero, is providing a free platform for local businesses to sell vouchers to members of the public that can be redeemed by the customers when the businesses reopen. The idea is that the support will help businesses with cashflow to survive the lockdown and ensure they are able to reopen after and thrive in their communities for years to come.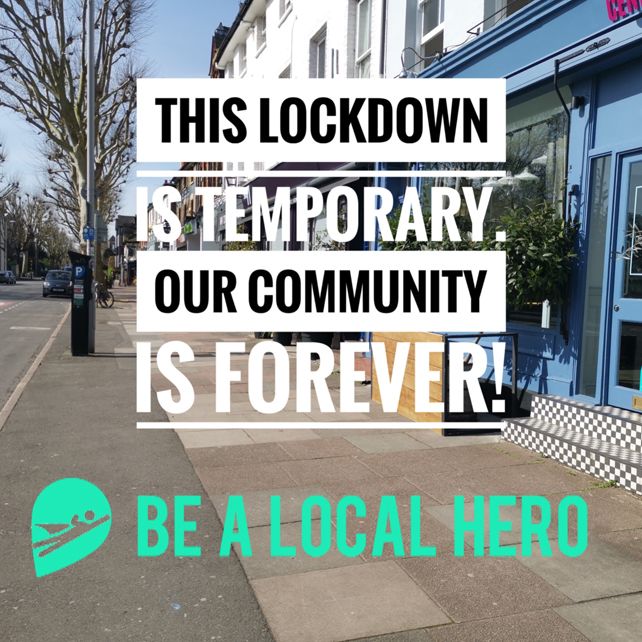 The site doesn't take any commission on the voucher sales and after being launched towards the end of April has already received a positive response.
Helping out across the world
Loughborough Alumnus Bala Sawmynaden is based in Mauritius and is part of the Rotary Club of Flacq, who carry out community projects and aim to make Mauritius a better place to live.
Lockdown on the island has left many people without work and unable to afford food, so Bala and the Rotary Club have stepped in to support those in need by putting together and delivering basic food parcels. During the first week alone around 115 families benefitted.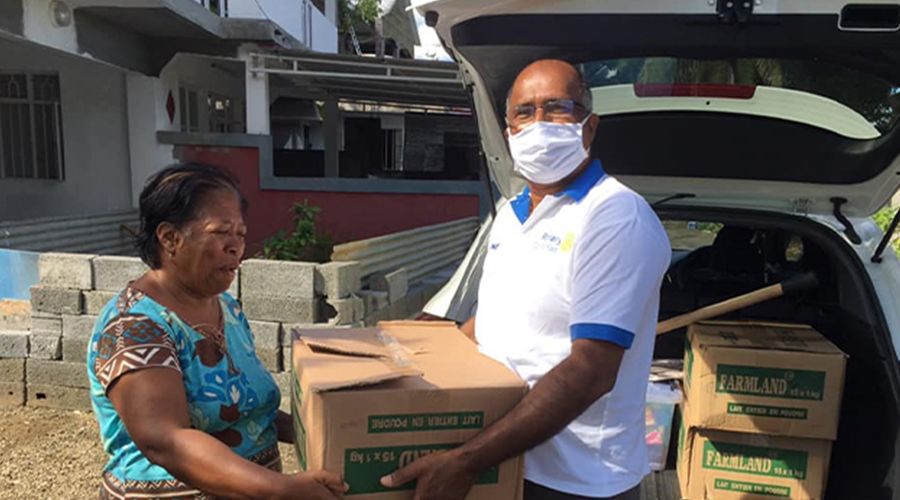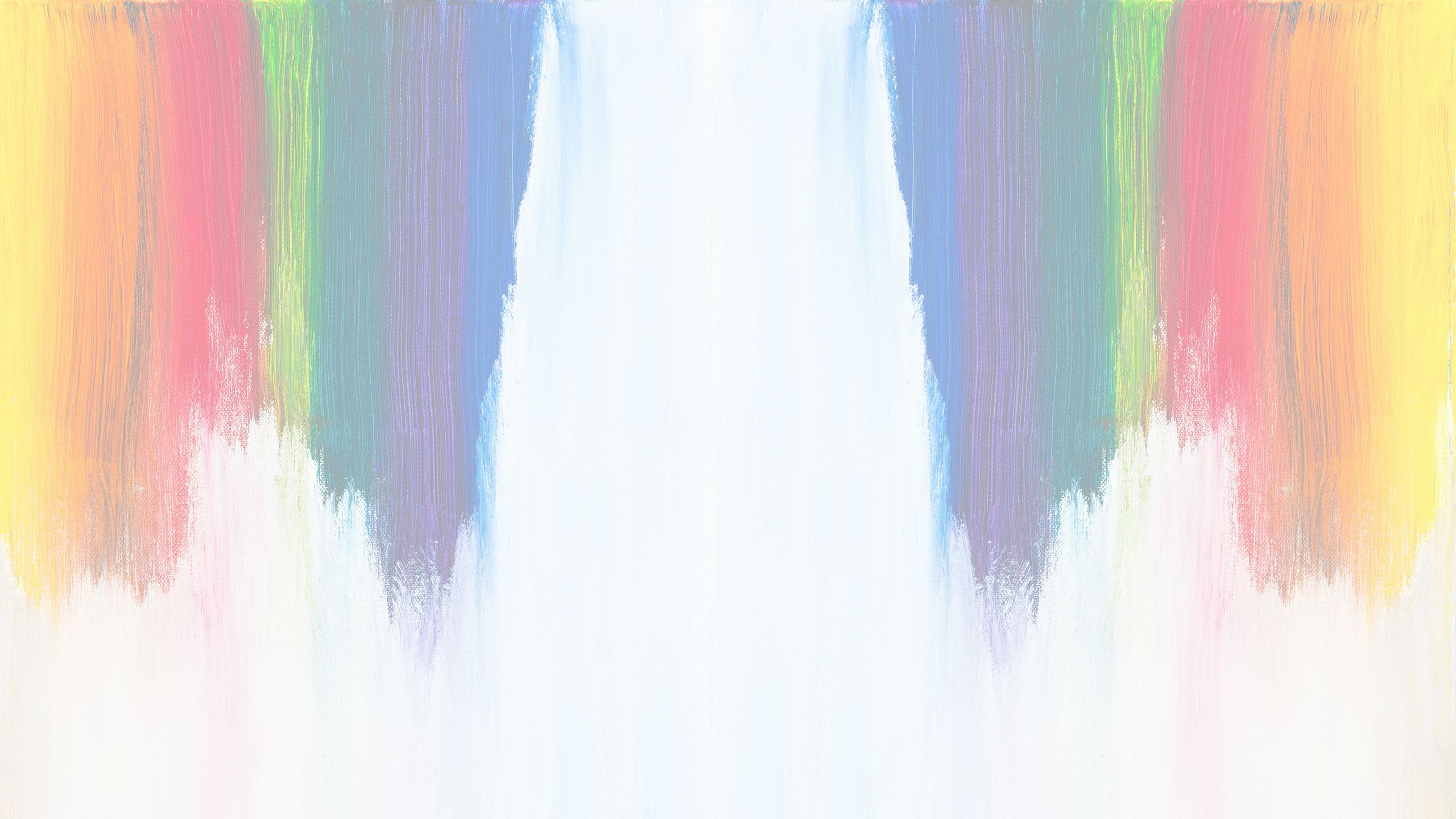 Supporting the Loughborough family

Thanks to the people that make up our community, Loughborough University has always been known for its dedication and commitment to charitable and voluntary work supporting good causes. We've also always recognised the importance of supporting those in need much closer to home – the members of our Loughborough family.
Emergency student hardship fund
The coronavirus outbreak has proven a significant challenge for many students and now, more than ever, it is important that they feel supported.
Working in partnership with Loughborough Students' Union, the University launched a fundraising campaign to support our most vulnerable students. The Student Hardship Fund appeal has raised over £79,000 that will be given to individuals who are struggling to cope with the impact coronavirus is having on their lives – particularly those from low-income backgrounds; international students unable to go home and facing unexpected costs; students with unique needs or care requirements; and those who are now out of work.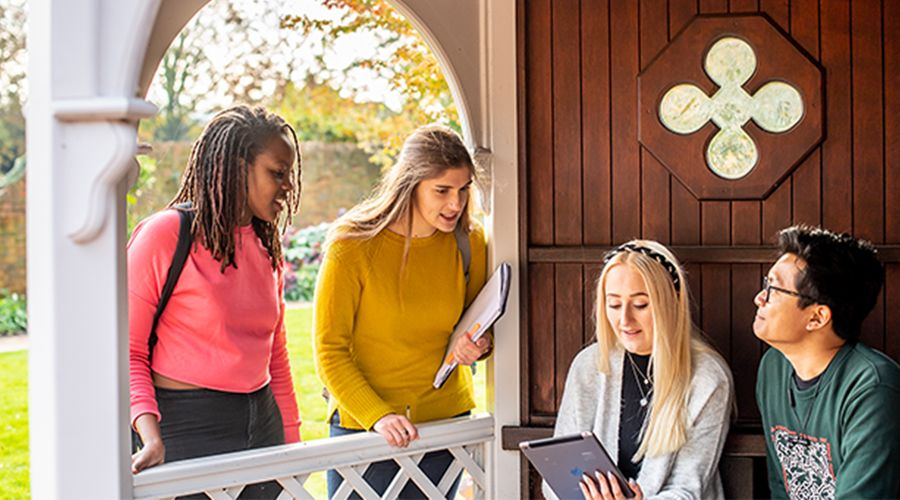 "

The generosity of the Loughborough community has always been a cornerstone of the University's success. The wonderful donations we have received so far will directly support students in great need during this crisis."
Santander Universities made an incredible donation of more than £42,000 to the fund, showing their commitment to directing funding where it is most needed at this critical time. The organisation, who have worked in partnership with the University for many years, have also provided financial support to offer both part and fully-funded SME internships to students to aid their employability and develop their skillset, as well as supporting businesses during this difficult period. Some of these internships will take place remotely, whilst others will commence when restrictions have been lifted.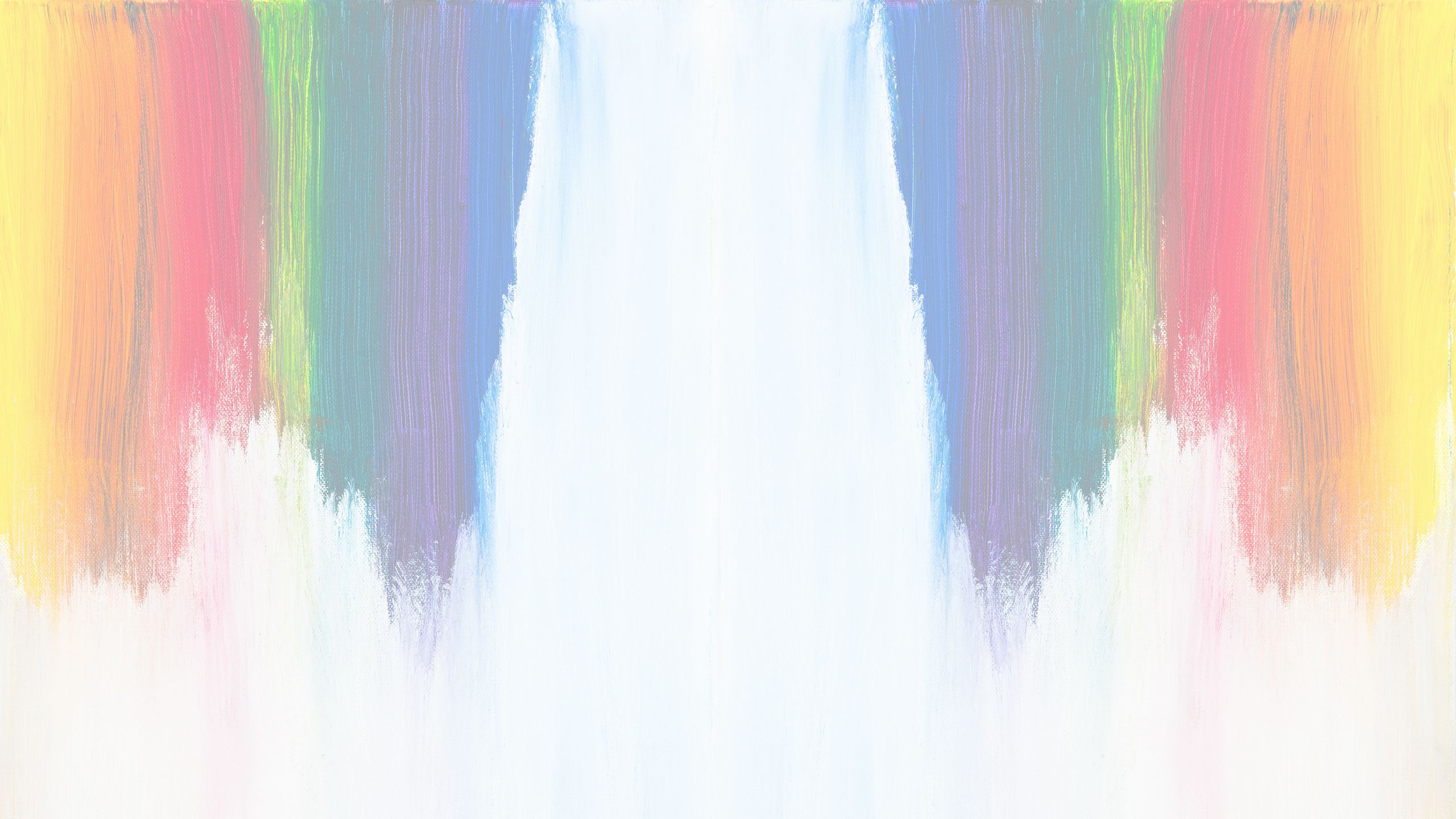 "Universities are doing some fantastic work to contribute to the UK's effort to combat the outbreak of COVID-19, so we're delighted to collaborate with our university partners in a way which increases their response effort."
Matt Hutnell, Director of Santander Universities

Alumni President putting the miles in to raise the funds further
Loughborough University Alumni President Oliver Sidwell is currently leading a cycling challenge to raise further funds for students facing hardship.
Due to finish tomorrow (30 May), the challenge has seen Oliver and a team of cyclists – made up of other alumni and University staff - cycle 130 miles over a period of 15 days, whilst adhering to social distancing guidelines.
Oliver had been looking at ways in which he could support the University through fundraising in the months leading up to lockdown and had planned to cycle from the Queen Elizabeth Park in London to Loughborough to coincide with the alumni reunion weekend in May.
Lockdown meant that the original plan was scuppered, but the team will now cover the miles individually on either an outdoor bicycle or an indoor exercise bike.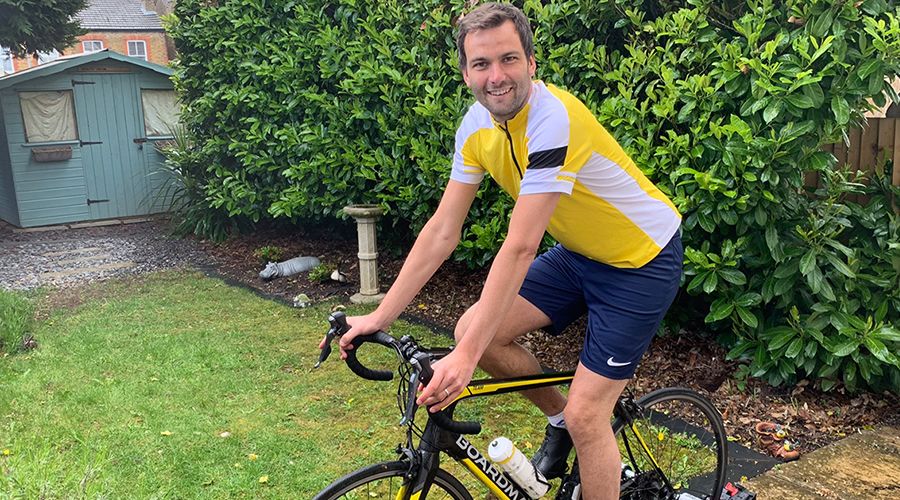 Free hot meals for students
Many students, rightly so, took the decision to go home when given the opportunity to do so. For some of our students though, that wasn't an option. The University has been working closely with Loughborough Students' Union (LSU) to support students as much as they can during these difficult times, particularly those who cannot go home or are struggling financially.
As part of this effort the University has been offering free hot meals to students facing financial hardship due to COVID-19. The meals, which provide eligible students with a hot evening meal at no cost, are being delivered as a ready meal for individuals to reheat in their residence.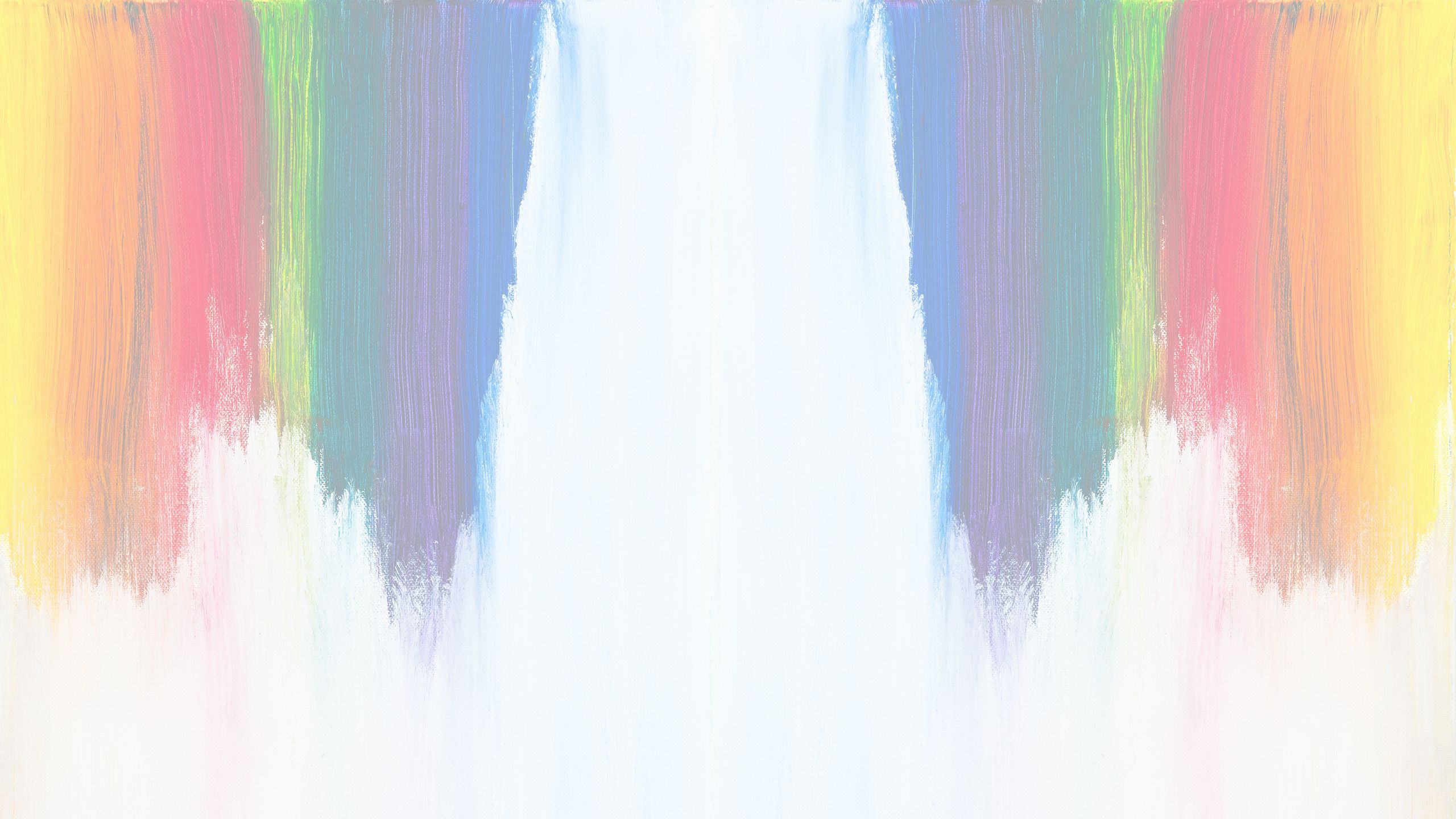 "We hope that we can provide a wholesome and hearty meal for everyone using the service during this time – it is a proud moment for our team to be able to help our students."
Gagan Kapoor, Head of Catering, Loughborough University

Just after lockdown started, the University's Campus Services also launched an online click and collect store for staff and students to purchase essential groceries.
Alumnus works to provide students with educational software during pandemic
With universities being forced to close, educational platform Finance Unlocked realised that students may have restricted learning opportunities so decided to give students complimentary access to their software, to assist them with practical learning as well as supporting their preparation for the world of work.
Loughborough alumnus James Walker, who works for the video-delivered learning and development platform, has been working closely with the LSU's Finance Society Committee to ensure that the message reaches as many students as possible.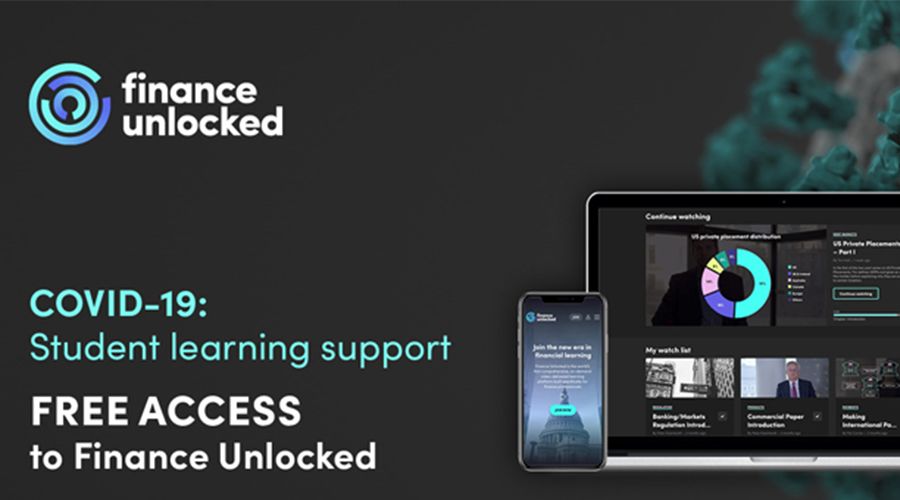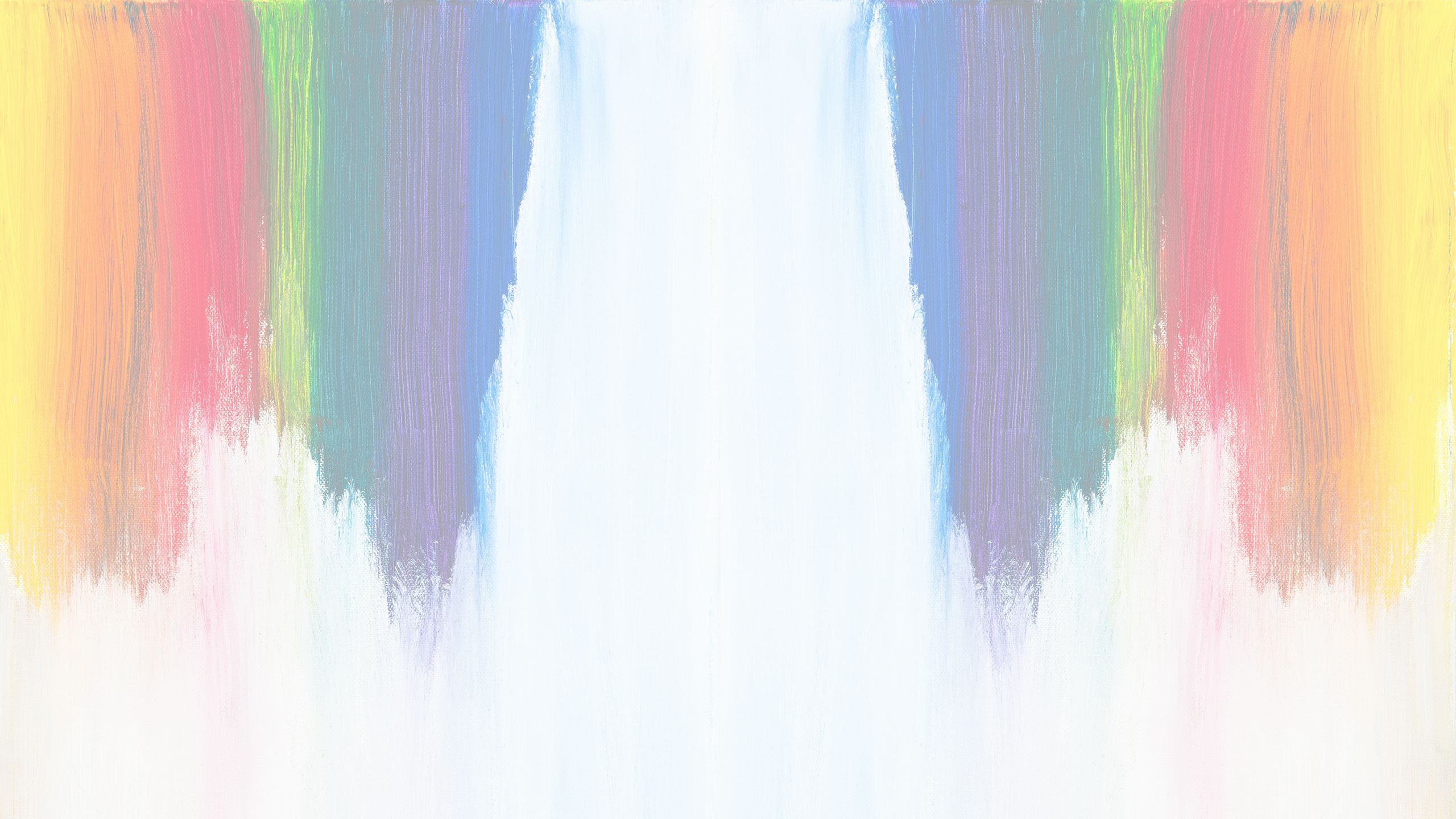 Looking after your wellbeing

Although necessary, concerns have been raised about the implications of social distancing and putting the country into lockdown, one of which is mental health and wellbeing.
Members of the Loughborough community have been providing advice, support and opportunities for people to use when taking care of their wellbeing in lockdown and beyond.
The importance of good sleep
A common problem people encounter when under undue stress is sleep disturbance.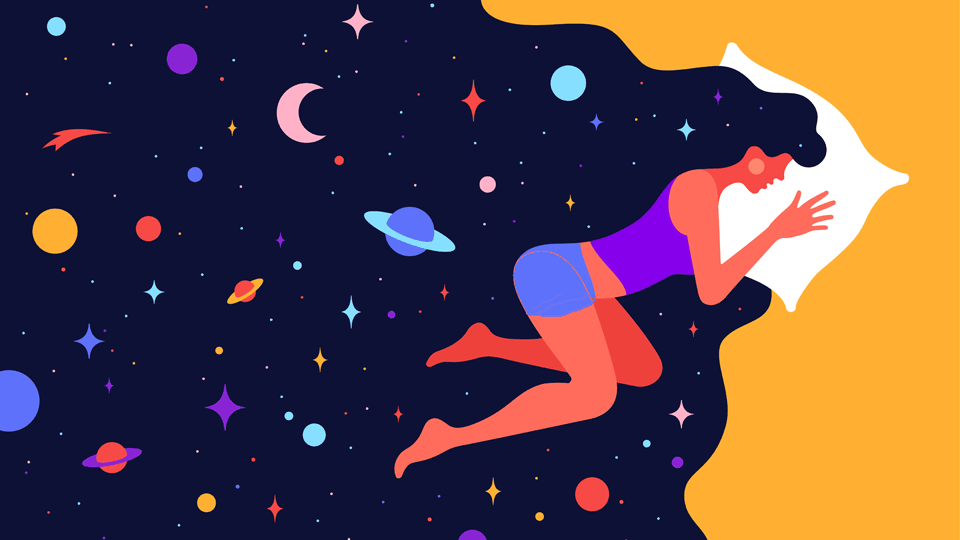 Sleep expert Professor Kevin Morgan, from the School of Sport, Exercise and Health Sciences, has shared his top tips for getting better sleep during the lockdown as many people have reported they're facing restless nights. Good sleep quality is important right now as it helps to maintain a positive mood, contributes to the energy and stamina needed throughout the day, and supports our overall ability to sustain a locked-down life.
His five top tips for getting better sleep include maintaining a routine and avoiding naps, exercising, managing your stress and keep an eye on your food and drink intake.
Mental health support offered by alumni business
Alumnus Joel Gujral has founded a mental health and wellbeing support platform, MYNDUP, which provides virtual 1-1 sessions with professionals ranging from therapists and counsellors to mindfulness practitioners. The company has also launched a volunteering programme which is giving free mental health support to frontline NHS workers during the COVID-19 pandemic.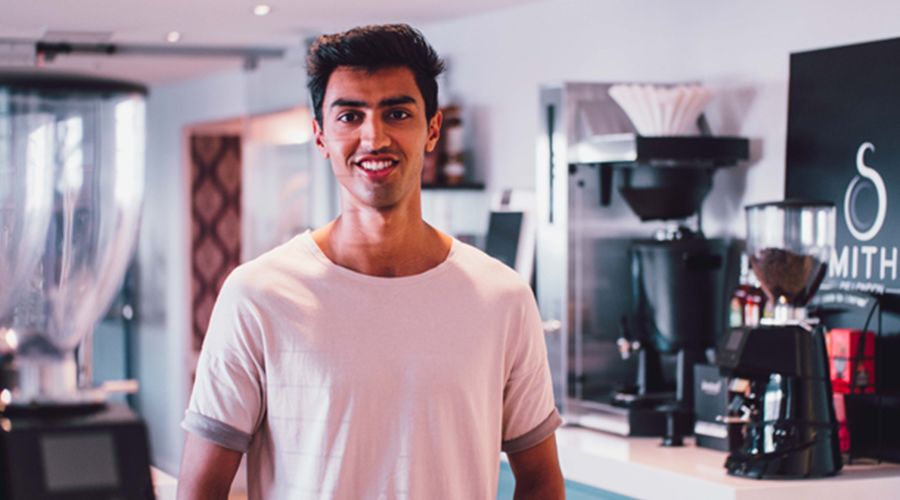 The company aims to raise awareness and change the current stigma surrounding mental health. They have a network of over 250 qualified practitioners and offers their services to businesses as well as individuals.
Getting creative
The positive effects of the arts for health and wellbeing have been well-documented. Arts Council England has identified in their research the positive impact of the arts on mental health, not least depression and anxiety, as well as improvements in social wellbeing, including reduced loneliness and isolation.
LU Arts, the University's dedicated arts programme, has been working on several creative initiatives and arts-based resources to help students, staff and friends of the University to keep feeling happy during these challenging times.
From online student-led mindfulness workshops promoting health and wellbeing to mindfulness colouring book pages, the full range of activities can be found on the LU Arts website.
The team have also set up the Loughborough Creative Distancing Facebook page which provides a social space for the community to stay connected through creative ideas, resources and projects.  The Book Club has also moved online and the LU Arts team have created a new online magazine, the Limit, which showcases Loughborough students' creative talents, with entertaining and diverse articles in which students use their voice as well as creative writing, illustrations and video tutorials.
A little message to lift spirits
Current student and alumna, Lauren Jefferis and Olivia Collins, are using their small business, Pickle Illustration, to help the public stay in touch with their loved ones and keep one another in positive spirits during this period of social distancing, as well as raising money for the NHS.
The pair have designed two limited edition postcards and are offering the service of handwriting the customer's personalised message and posting it on their behalf, as an alternative way for people to reach out to one another, rather than via message or video chat.  
"For the price of meeting up with a loved one for coffee, we thought it would be a good idea if you could send them a personalised message on a postcard."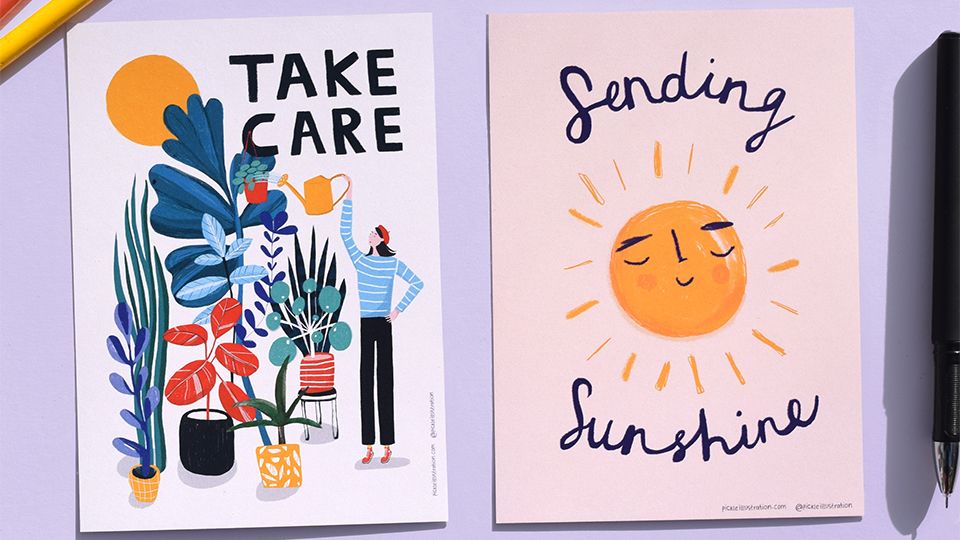 The duo is also donating 10% of all the profits made from the postcards to the NHS.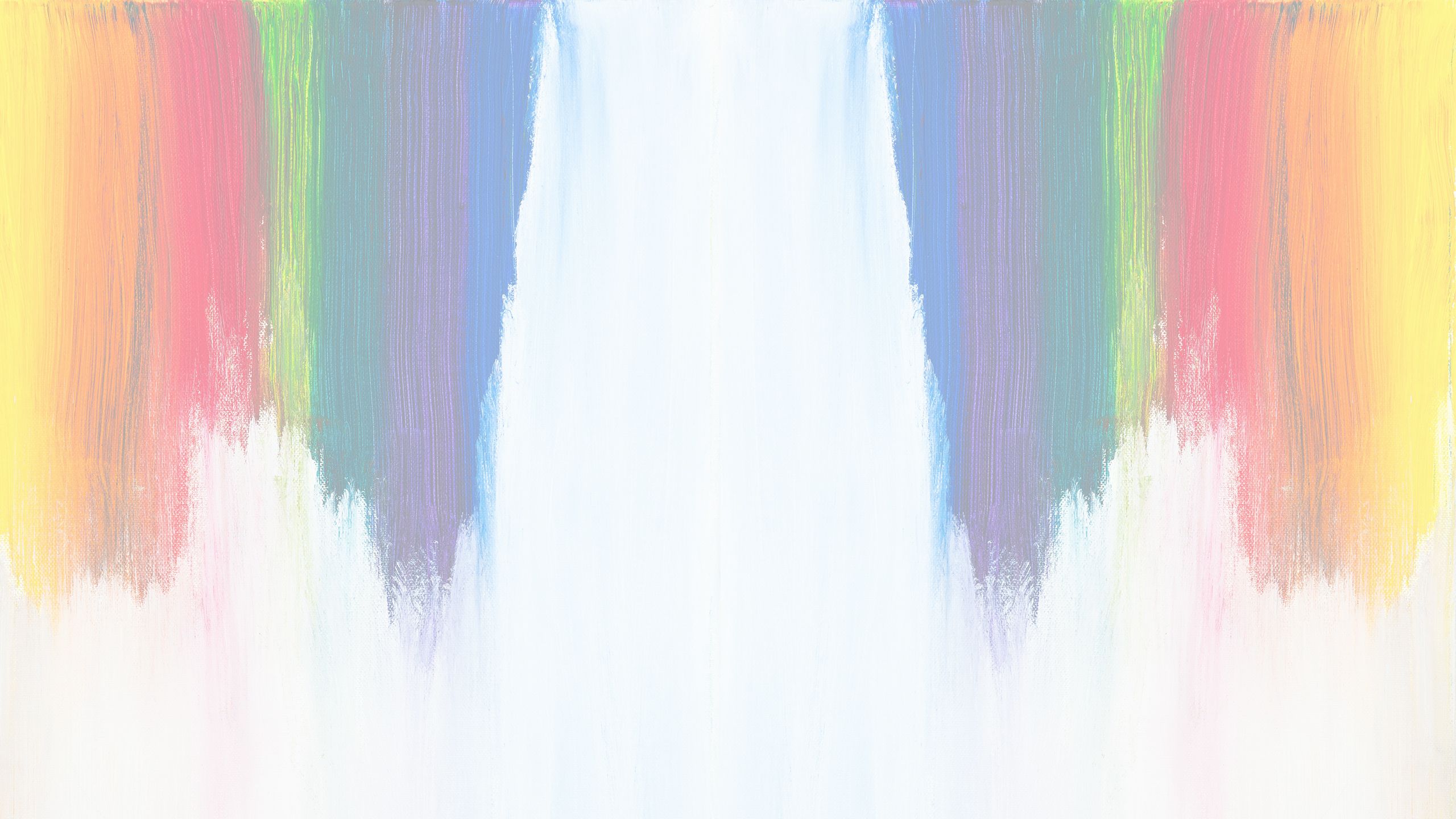 With schools and childcare settings currently closed, many parents have found themselves juggling home-schooling and entertainment, in addition to their other responsibilities aside from parenting. Although they may not always show it, the restrictions have also been tough on children. They're not getting to see their friends or other family members; they've lost elements of their routine; and our own anxieties and worries, as much as we try to hide them, will of course have some effect.
Staff and alumni of the University have been using their skills and expertise to provide advice and ideas to support parents.
Being creative together
The University's Creative and Print Services team have created several colouring sheets that both children and adults can enjoy, featuring some well-known spots from across both of our campuses. The sheets were designed to help people relax and enjoy some mindfulness colouring and can be downloaded from the University website.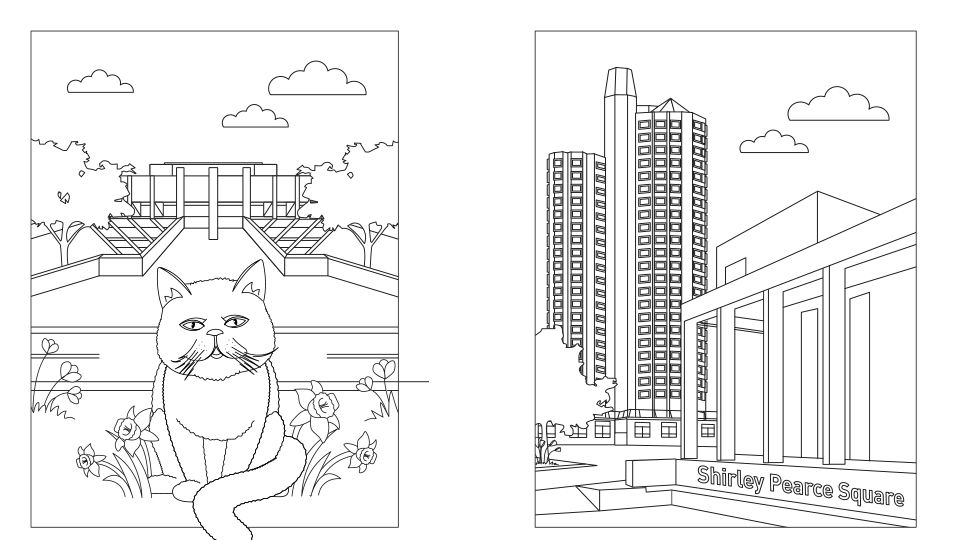 Making the most out of household objects
Inventor, designer and Loughborough alumnus, Tom Karen – well-known for designing the Raleigh Chopper bicycle – sent the Alumni Team some of his ideas for using everyday objects to help combat children's boredom during this period.
He suggests 'throw-away' materials such as boxes, which can be transformed into houses, cars, animals or masks, and decorating them with cut-out bits of newspaper.
He also suggests making rockets from tin cans and propelling them skywards with a wooden kitchen spoon and creating hot air balloons that can be hairdryer propelled.
Occupying the kids and raising some funds
Rebecca Sampson graduated from Loughborough in 2011 and now works as a graphic designer and illustrator. Rebecca had been looking for a way to contribute during the crisis, and when she was contacted by teacher Mike Forde and asked to illustrate his book, she saw it as the perfect opportunity.
The book – "How to NOT go to School: Parsley Mimblewood Saves the World!" – aims to occupy children and raise funds for the NHS and was initially written for Mr Forde's Year 3/4 class. It has since been widely downloaded in the UK and has also reached young people in New Zealand during the pandemic lockdown.
"When I read the story, I was instantly taken by how well it dealt with the situation in a way that would resonate with children, without making coronavirus the dominant theme."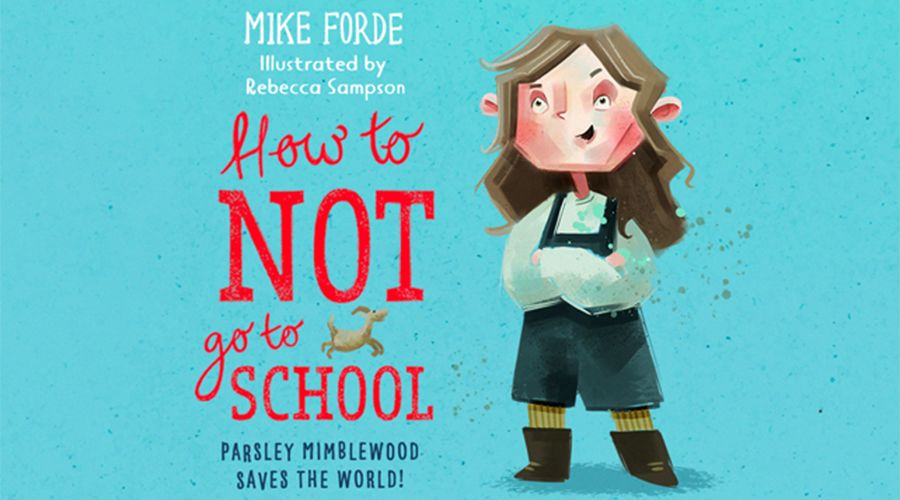 Keeping children moving in lockdown
In a bid to help parents with children at home, Dr Janine Coates of the School of Sport, Exercise and Health Sciences, has shared some practical tips on keeping children moving to aid their development whilst schools and nurseries are shut.
"As well as keeping children's minds active during this difficult time, it is important that parents remember to keep children moving and exploring."
The ideas are from the Early Movers website – a free online resource that was designed with early years practitioners, external consultants, Loughborough Campus Nursery and SSEHS academics.
The activities aid the development of muscle control and physical coordination, both primary functions in all other life skills that enable children to complete simple tasks such as sitting still, holding a pencil, putting on shoes and reading.
 Further videos can be viewed here.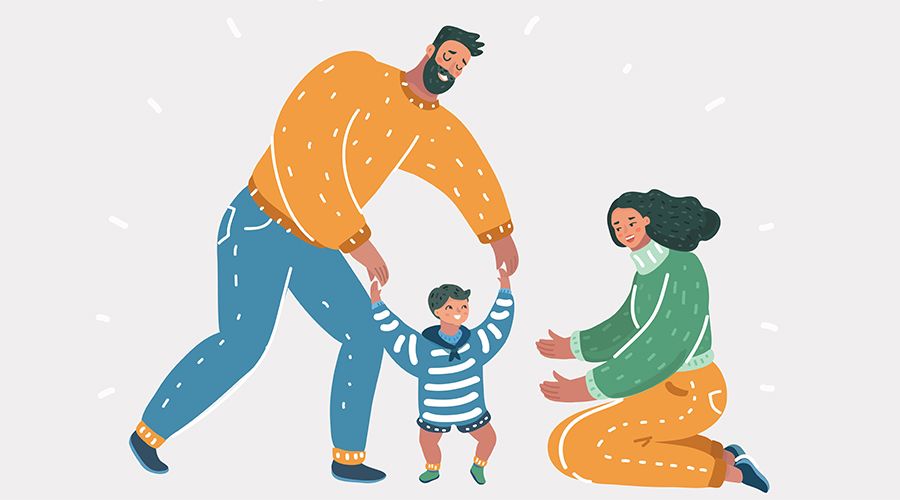 Gaining insight into the opportunities young people have, to exercise at home
On the subject of keeping children moving, Loughborough University London Doctoral Researcher Stan Windsor is also examining how physical exercise opportunities are being presented to youngsters at home – with a focus on sessions led by parents and online fitness coaches such as Joe Wicks. He hopes the insights he draws from the informal research will help policymakers and those overseeing PE in schools improve participation levels and practices.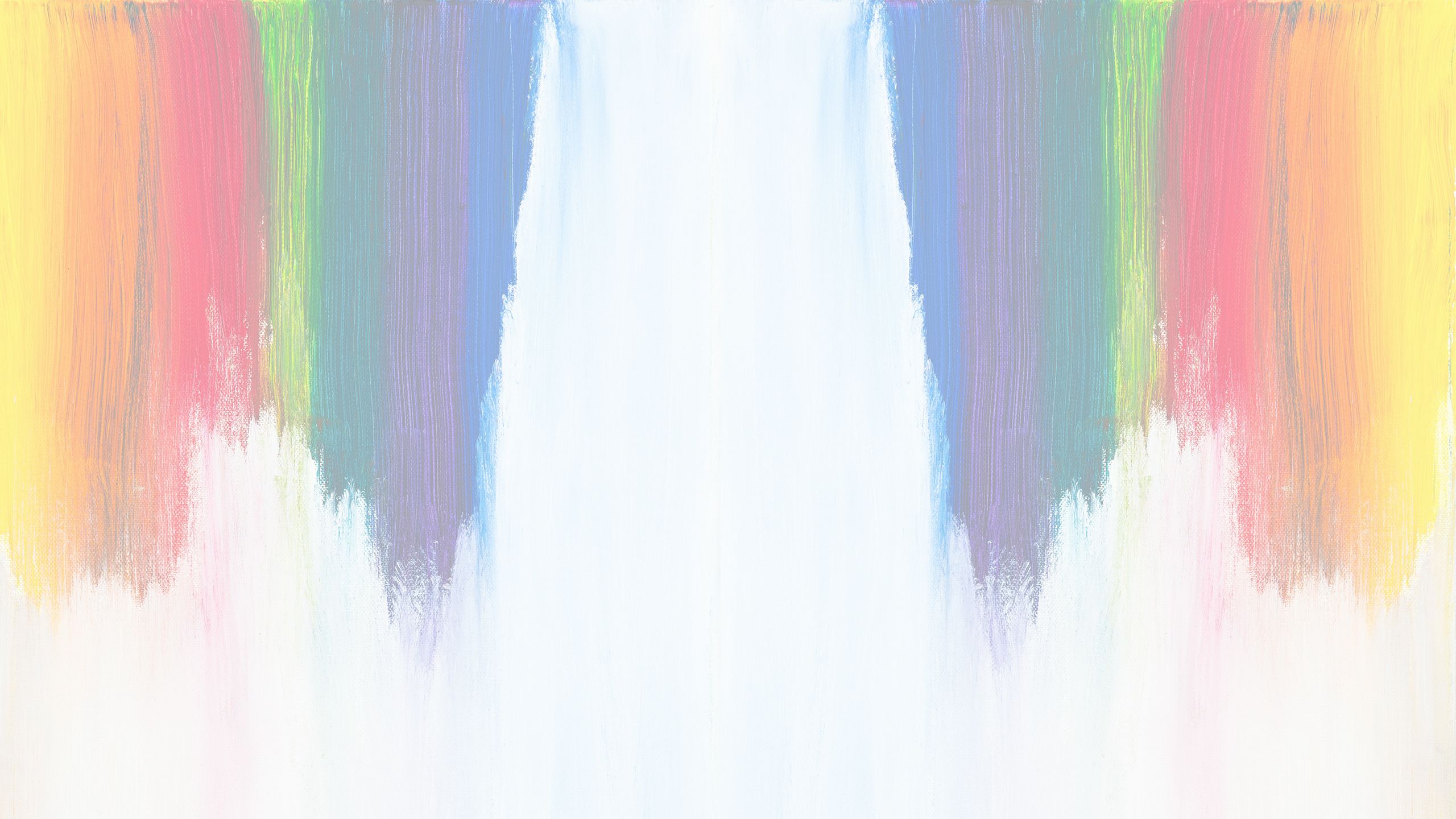 Keeping the Loughborough family fit and well

2020 was set to be a big year for sport at Loughborough – from the Tokyo Olympics and other international and national competitions, to our opportunity at taking the BUCS title for a 41st consecutive year. But, even though the world of sport feels as though it has been put on hold for now, Loughborough Sport is continuing to support all those involved in sport at the University, to keep them fit, well and active.
Adjusting training
COVID-19 has devastated the world of sport with many fixtures and tournaments now on hold until further notice. This of course includes the much-anticipated Games in Japan.
In 2016, Loughborough athletes came home from Rio with 34 medals in total from across the Olympic and Paralympic competitions. As you can imagine, for many athletes here on campus training had begun to ramp up as they prepared for qualifiers, when suddenly everything was put on hold.
There is still hope that we can get back to enjoying sport in some way this year, meaning that training hasn't stopped for our students and campus-based athletes. But under the strict lockdown measures, our athletes had to find ways to continue their training – which is where the coaches and support staff at Loughborough Sport have been playing an incredibly important role.
Athletes have needed their support to adjust and adapt their training, and to keep them motivated and focused on their end goal – which hopefully remains the same, just at a later date.
The staff working within the Loughborough athletics programme have kept in regular contact with the 350+ athletes and coaches involved with the athletics club by email, phone and video calls and group circuit sessions are now taking place over Zoom and Skype.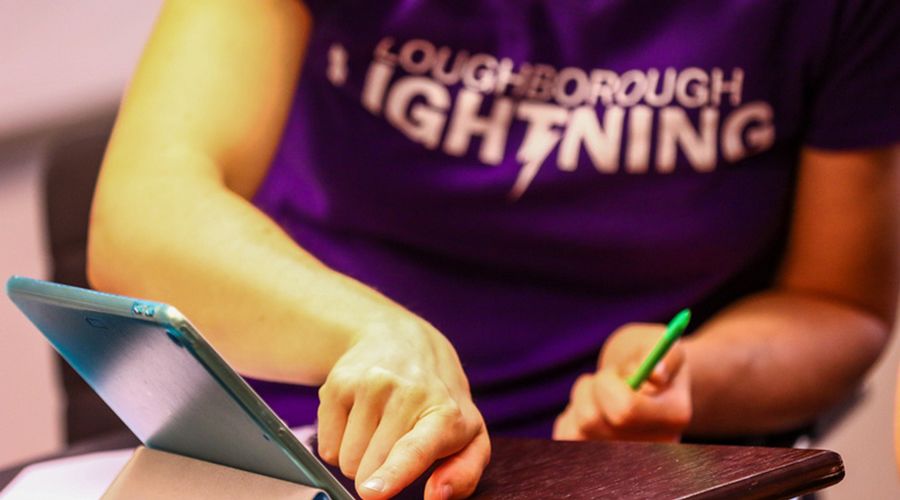 Loughborough Students Athletics Club Soft Tissue Therapist & Mobility Instructor, Kelly Bramhald has also been working with the lead coaches for each of our event disciplines and conducting weekly flexibility and mobility Zoom sessions for their athletes. She is also conducting 'postural improvement' sessions for staff, who are finding their neck and back are taking a hit with the increased sitting time.
The University's strength and conditioning team have continued to offer its services via Zoom circuit sessions, running programs and cycle programs on Strava and other online platforms. It has also delivered virtual educational workshops and seminars to try and ensure it's 'business as normal' as possible.   
The nutrition team have continued to support athletes from afar, adapting quickly to the changing circumstances to maintain normal contact using various video conferencing options. They have also created opportunities to educate and inspire our athletes by challenging them to be creative in the kitchen, with themed cooking sessions.
The physiology team have been producing resources and online workshops for athletes, as well as educational info for coaches and practitioners from other disciplines. 
Loughborough Sport's social media team has continued to engage its audience by delivering bespoke content including running fun fitness/skills challenges for our followers vs our athletes from various clubs and interactive games that are relevant to Loughborough such as 'Unconventional Workout Wednesdays', where they have been showcasing how people are keeping fit without their usual facilities or equipment.
An athlete's life in lockdown
In collaboration with the PR team, Loughborough athletes are also sharing the ways in which they've adapted their training during lockdown as part of the #trainathome campaign. From beans on poles to four-legged training partners and hay bale squat racks, our athletes are showing their resilience and creativity to remain physically and mentally fit during the COVID-19 outbreak.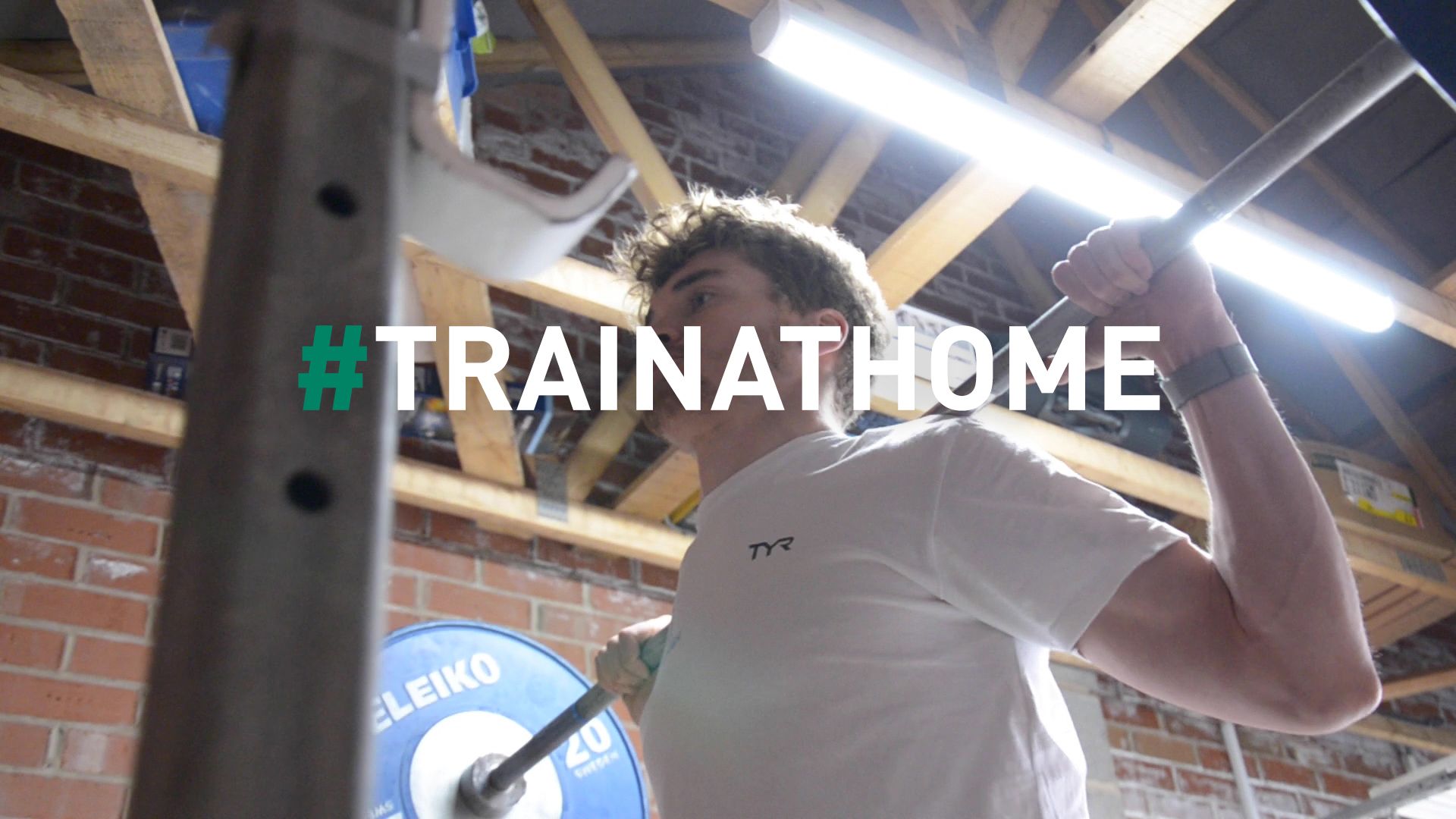 The full playlist can be viewed here.
Recognition where it's deserved
The Coaching and Volunteering Academy (CVA), who play a large part in everyday life at Loughborough Sport, delivered their annual awards ceremony virtually on May 7th. Although many of the volunteers have had their year cut short due to current circumstances, Loughborough Sport still wanted to recognise CVA volunteers who have gone above and beyond over the past year.
Photo credits
Photo by Andre Ouellet on Unsplash
Photo by Markus Spiske on Unsplash
Read similar features on VOLUME
COVID-19 updates
To keep up to date with COVID-19 updates from the University please follow our:
Get in touch
If you're part of the Loughborough family and have been involved in any way in the fight against COVID-19 we want to hear from you. We plan to continue sharing the great work the Loughborough family is doing so email VOLUME if you have a story to tell.